Browsing villas in Krabi is one of the most exciting parts of planning a trip to Thailand, but it can also be one of the most stressful. There's so much information around—there are so many villas on offer—you can quickly start to go insane.
Which is not to say you'll even end up staying in a villa. Some travelers end up choosing a hotel, be that a simpler option in Ao Nang or on Koh Phi Phi, or one of the more high-end choices overlooking the Andaman from atop a bluff in Railay or Tonsai.
Below, I'll talk you through it all, from my favorite Krabi villas to a hotel you won't believe exists as far from civilization as it is. Pack your bags and put on your shades and sunscreen!
Why Krabi Should Be Your Choice in Thailand
Before I talk you through the pros and cons of staying in villas in Krabi, I want to explain why I love Krabi so much. For me, Krabi is Thailand's sweet spot. It offers the iconic Andaman scenery that many people associate with Phuket or Phang Nga, without the crowds and prices, or the hassles that come along with both. At the same time, it offers conveniences you won't find in places legitimately off the beaten path in Trang or Trat.
Now, Krabi is not a monolith. Your experience in Ao Nang or on Koh Phi Phi won't be the same as in Railay (particularly mangrove-lined Railay East) or in Krabi Town, or god forbid at a hotel or homestay in the lush inland of the province. Nor is Krabi merely a beach, even if it's home to some of the best ones in Thailand. Still, there are very few travelers I feel wouldn't benefit from some time spend in Krabi.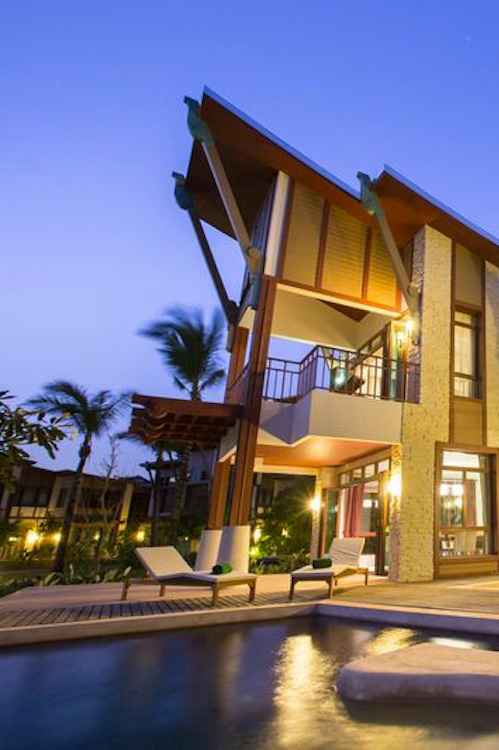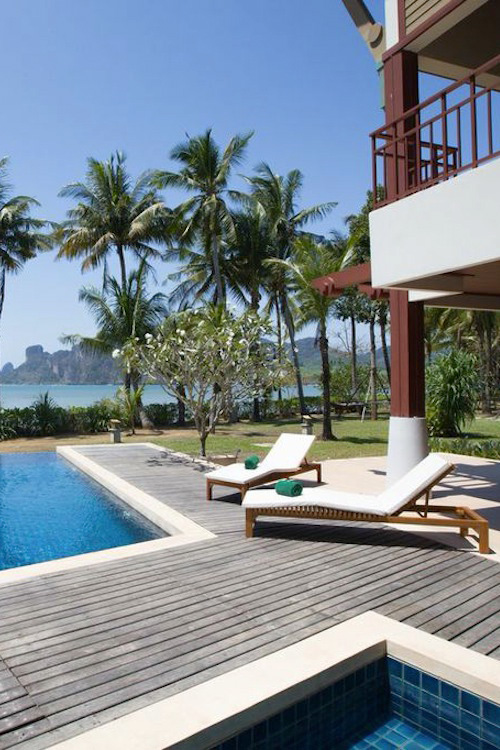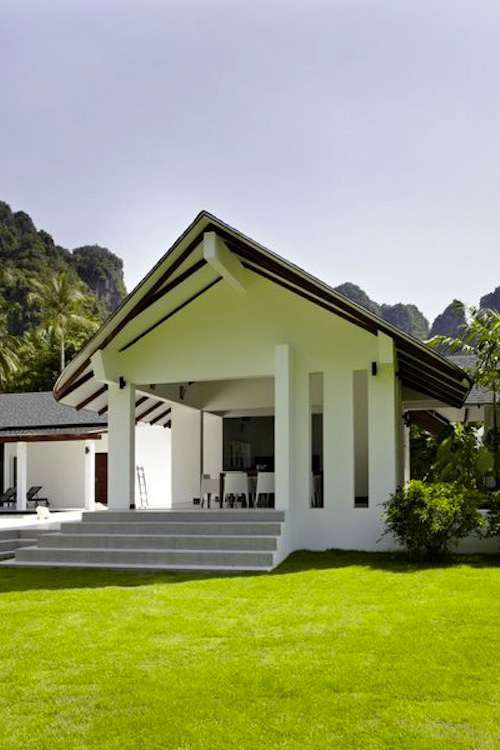 Types of Krabi Accommodation
Villas
Whether near Ao Nang or Railay along a beautiful beach, or in the palm-covered hills far from civilization, private villas in Krabi are a great choice for travelers who want to feel at home here. Do your own research online via your favorite booking sites, or click here to discover some of Krabi's best villas.
Boutique beach hotels
If villas in Krabi don't appeal to you, why not check in to one of the many affordable boutique-style hotels on offer in Krabi? For example, I personally love booking a bungalow at Sunrise Tropical Resort, located just steps from the longtail boat pier in Railay East.
Luxury beach resorts
Of course, staying in a hotel doesn't necessarily have to mean being practical. Rayavadee Resort, for example, literally looks down on the aforementioned Sunrise Tropical Resort. Also figuratively: It's one of the most opulent places to stay in Thailand, or anywhere in the world for that matter.
Simple city hotels
Another alternative to villas in Krabi is an accommodation that is entirely removed from the province's repute. I've written extensively on this site about how underrated I find Krabi Town. Why not flip the script completely and stay in a simple hotel or guest house on the banks of the Krabi River?
Homestays
A final option, one that exists primarily in rural corners of Krabi but sometimes in coastal or urban settings, is the homestay. This hits several points, allowing you to save money when compared to a hotel, resort or villa, but affording you a wholly authentic experience at the same time.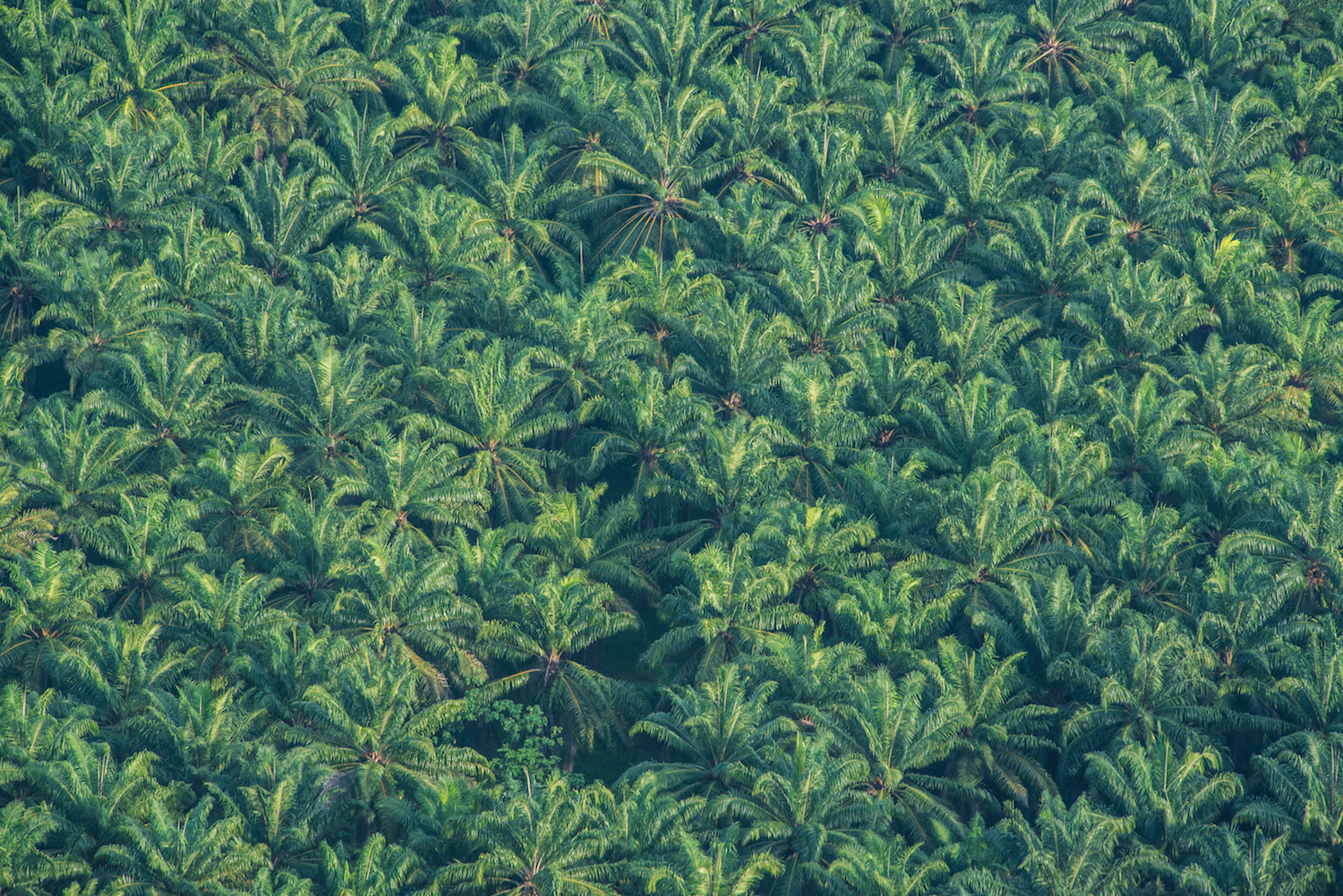 How Long to Stay in Krabi
Although I've recently touted the virtues of spending one week in Krabi and have before advised a stay of about three days, the reality is that Krabi is not a one-size-fits-all destination. You need to spend long enough in Krabi to see and do everything on your list, but make your stay brief enough that you aren't stressed out of sick of it by the time you leave.
I will say, generally speaking, that choosing accommodation like villas in Krabi tends to lend itself more to longer stays. When you make a "home" in Krabi (instead of crashing in a hotel or resort), you're probably moving slower, and tackling a smaller list of things to do. Your trip is less about executing a bucket list, and more about settling into the rhythm of the place.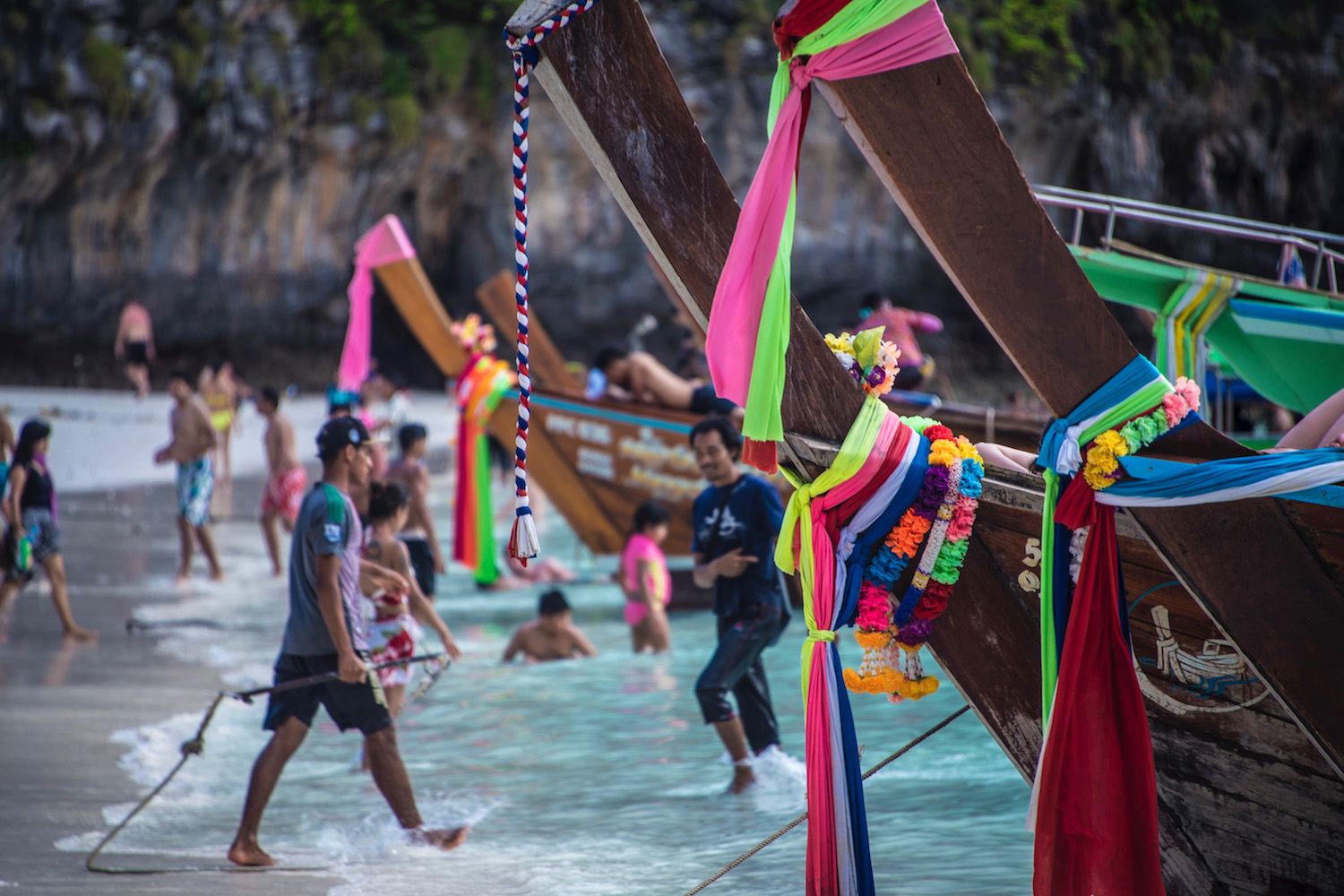 Other FAQ About Where to Stay in Krabi
What is the best area to stay in Krabi?
My personal favorite place to stay in Krabi is Railay Beach, which offers dramatic natural scenery, and sits somewhere between the wildness of Ao Nang or Phi Phi, and the seclusion of Tonsai and Koh Lanta. Many travelers choose Ao Nang, however, simply for its convenience.
Is Krabi worth staying in?
Krabi is worth staying in, but more importantly, you have to stay there if you want to see it. You can't realistically take a day trip from Phuket to Railay, Koh Phi Phi or Koh Lanta. You either stay the night in Krabi, or you don't go to Krabi at all.
How long should I stay in Krabi?
You should spend as long in Krabi as you can afford to. If you're only staying in Thailand for a couple weeks, it doesn't make sense to devote more than a few days to Krabi. On the other hand, there's nothing wrong with lazing in Krabi a week or longer if you'll be in Thailand for a long time.
The Bottom Line
I'll be honest: I don't always stay in villas in Krabi when I head for the Andaman Sea. Often times, I book an affordable (but attractive) hotel, kick back at the pool and enjoy being walking distance from the villages that approximate civilization in this part of Thailand. At the same time, there are some holidays where nothing but a villa will suffice, namely those where you bring the whole family, or where your priority is alone time with the one you love the most. Want to make sure your next trip to Krabi is absolutely perfect? Hire me as your Travel Coach, and let me do all the dirty work.