UPDATE: As of December 2015, Israel no longer stamps passports upon entry—routinely, anyway. You should still be vigilant about receiving this stamp and also, be prepared to answer questions if you have stamps from Arab countries, even ones with which Israel is officially at peace
Whatever your opinion on the conflict in the Middle East, it's important to understand the implications it has on travel in the region, particularly if you plan to visit Arab countries before or after visiting Israel.
Specifically, if you get an Israeli passport stamp, you will find yourself unable to enter most Arab countries. Likewise, having stamps from certain Arab countries subjects you to increased scrutiny when you attempt to enter Israel.
Need help planning your trip to Israel? Hire me as your travel coach!
Israel Land Borders with Jordan and Egypt
When I began planning my visit to Israel, I didn't even consider the prospect of taking a flight to Israel. After all, I'd be coming from the Jordanian capital of Amman, less than 100 miles from Tel Aviv. I instead arranged to travel from Jordan to Israel by bus.
Although Israel officially maintains peace with both of its next-door neighbors, a traveler who enters Israel via its borders with either Egypt or Jordan is always subjected to higher scrutiny than he would be if he entered at Ben Gurion International Airport near  Tel Aviv. This isn't surprising, given the fact that someone originating in an Arab country with which Israel is at war (all of them excepting Egypt and Jordan, as of June 2011) could conceivably travel through either of those countries to get to Israel.
As an American coming from Jordan, my only choice was to enter Israel via the Jordan Valley, the northernmost of the two border crossings that connect Jordan and Israel. Americans weren't allowed to enter via the King Hussein Bridge in the south when I visited, since it lets out within the occupied West Bank.
Arab and Israel Passport Stamps
Regardless of where you enter Israel, a waiting border attendant immediately inspects your passport for stamps indicating you entered nations with which Israel is at war. If she finds one, you are directed to another attendant for questioning and inspection of your belongings.
In spite of the fact that I'd visited Lebanon days before (and had two Lebanese stamps in my passport), the first Israeli border attendant didn't bat an eye. Relieved, I assumed the process of crossing the border would be quick and painless.
Once you pass through a security screening that makes even the most congested American airport security lane seem like the Indy 500, however, you make your way up to a passport control window. Guess what the first question they ask you is?
I didn't feel brave enough to lie to the young woman seated in front of me. "I visited Lebanon last week." In hopes of speeding up the process, I was concise and explicit in my explanation. "I visited for five days last week, for the purpose of tourism, partying and seeing a good friend of mine.
"By the way, whenever you give me my Israeli passport stamp, can you do it on a piece of paper, rather than in my passport?"
Failure. "Have a seat — it will be a while."
Although I wouldn't recommend lying, being honest about the fact that you've visited Arab countries doesn't except you from the additional screening Israel requires of any prospective entrant who's visited them.
Likewise, requesting that an Israel passport stamp not be placed in your passport — if one is, you can kiss your dreams of traveling to an Arab country using the same passport goodbye — raises another flag to border officers. I personally found this strange since, you know, Israel offers this service voluntarily.
It's important to remember that Arab countries like Lebanon and the United Arab Emirates look not only for stamps indicating that you entered Israel, but also exit stamps from Jordan and Egypt showing where you left each country. As a result, you must also request that Jordanian and Egyptian exit officials stamp a separate piece of paper, something which takes far less prodding and doesn't result in any increased scrutiny.
After more than five hours of waiting,  I was finally admitted into Israel, although as you can imagine, my bus had left me long before.
Israel Security Checkpoints
Security is a concern not only at and near Israel's borders, but also within most populated areas of the country. As a result, you shouldn't be surprised if an armed military official is standing at the entrance to a mall, rail station or anyplace else you attempt to enter.
If you want to limit the amount of time it takes to enter into places, I'd recommend you leave your bag at your hotel, hostel or guest house whenever possible. Without a bag, the most you'll be required to have done is a quick frisking.
Although Israeli security checkpoints can get annoying, it's important not to become irate or impatient with the officers who man them. First and foremost, they probably enjoy their job of having to screen you even less than you enjoy being screened. Furthermore, losing your cool can arouse suspicion, subjecting you to even further questioning.
As a side note, I would recommend not speaking to any officer you encounter. When I was taking a bus from Jerusalem back to the border town of Bet She'an, it stopped about halfway for what I can only assume was a routine security/passport check. Dazed and tired from having gotten up so early in the morning, I asked the young woman who came on the bus if we were close to Jordan. Apparently, this was a suspicious question to have posed.
She placed my passport in her pocket and instructed me to get off the bus. She asked me a few basic questions — how long I'd been in Israel, what I did there and where I was headed after Jordan — then allowed me to re-board and be on my way. In spite of how quick this aside was, it was nonetheless nerve-wracking.
The Human Aspect
I have a large number of both Arab and Israeli friends, which tempers the personal opinions I have on the politics of the Middle East conflict. Although I firmly believe that Israel's continued construction of settlements in the West Bank and unwillingness to honor the UN-mandated moratorium on those settlements is the prime impediment to the so-called "peace process" moving forward, I am not of the opinion that Israel doesn't have the right to exist.
Having spoken candidly with several of my Israeli friends, all of whom have completed mandatory service in the Israeli army, I understand firsthand the constant threats that underlie the fear and paranoia that tarnished my experience attempting to visit their country the first time.
On the other hand, I also understand that the pain of Palestinians following their 1948 expulsion from their homeland — and the betrayal they still continue to feel.
For me, it was difficult not to keep all of this in mind when I was traveling . Unless you spend the entirety of your time on the beaches and in the bars of Tel Aviv, I imagine the same will be the case for you. Outside of private conversations with Israelis you know personally, I'd recommend you keep your opinions to yourself and focus on enjoying your trip.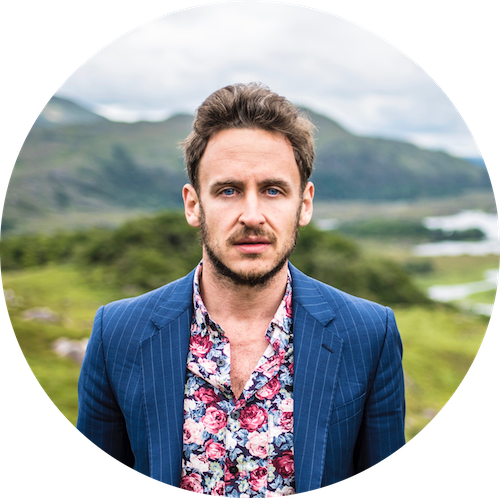 informs, inspires, entertains and empowers travelers like you. My name is Robert and I'm happy you're here!