Everyone knows that Amsterdam is where you travel to smoke pot legally—but how expensive is Amsterdam?
The Netherlands is one of the most developed, sophisticated countries in Europe and Amsterdam is, by far, the most popular city for travel in the Netherlands. Although a trip to the Netherlands isn't going to set you back as much as travel to Switzerland or Norway, certain aspects of an Amsterdam itinerary are expensive, even by European standards.
Is Amsterdam Expensive? Let's Break It Down
Costs of Hotels in Amsterdam
Lodging will be, without a doubt, one of the largest expenditures you incur when you travel to Amsterdam, whether you prefer to stay at one of the many hotels, hostels or other cool accommodation in Amsterdam. Is it expensive in Amsterdam? Well, that depends on where you stay.
When I travel to Amsterdam, I usually stay in a hotel, if only to appease my picky Swiss travel companions. My Amsterdam hotel of choice is the Hotel Washington, which runs around 150 euro for a triple room, or about $70 per person, per night. Hotel Washington is a beautiful, historic hotel located in the heart of the Amsterdam Museumplein. Although cheaper hotels in Amsterdam can be found, you sacrifice both location and quality as the prices goes down.
How cheap is Amsterdam, then, for those who don't need their own room? Amsterdam hostels are cheaper than hotels in Amsterdam, but are still expensive as that sort of accommodation goes. When you stay in an Amsterdam hostel, you can expect to pay a minimum of 30 U.S. dollars per night for a single bed in a dormitory. Choosing shared accommodation makes the answer to the question "is Amsterdam expensive?" a definitive "no."
Transportation Costs in Amsterdam
Transportation is Amsterdam is a combination of trams, buses, bicycles and even an underground rail system that extends out to the suburbs. If you're like me, you ignore most of these and simply walk through Amsterdam, whose urban core is definitely small enough to do so.
If you don't want to walk or are staying too far out of town during your Amsterdam travel to make walking practical, visit the Amsterdam Tourist Information center just opposite Central Station when you arrive and pick up an Iamsterdam card. The Iamsterdam card provides you with unlimited use of Amsterdam's trams and buses, as well as free entry into museums, for 72 hours after you purchase the card, and costs €60 as of June 2019.
Food and Drink Prices in Amsterdam
In spite of how expensive hotels in Amsterdam tend to be, it can be relatively affordable to eat and drink in Amsterdam. A cone of fresh fries in Dam Square, for example, is unlikely to run you more than four euro, while a glass of house wine at any nearby café will cost around three euro.
Eating in proper Amsterdam restaurants (or coffee shops, as the case may be) is also rather affordable, although prices at "real" restaurants in Amsterdam tend to be more in line with what you'd pay in the rest of continental Europe. A set breakfast with eggs, meat and toast will cost you between 7-9 euro, while lunch and dinner salads can run more than €10 each.
The easiest way to keep food and drink costs low when you travel in Amsterdam is to eat breakfast at your hotel or hostel—and, if possible, cook there too—and be judicious in your food and beverage purchases when you're out and about. Remember: Budget travel doesn't have to be impoverished travel, you just have to sacrifice in advance of every splurge.
Cost of Doing Things in Amsterdam
If you take my advice a few paragraphs up and purchase the Iamsterdam card, most of what you do in Amsterdam (for most of what there is to do when you travel in Amsterdam is museum-related) will be covered by the price of your card. If you don't, you can expect à la carte entrance into museums, be they the Van Gogh Museum, Anne Frank House or even the Sex Museum, to run you between €10-20 each. Is Amsterdam expensive? Not when you follow this advice.
If you plan to smoke weed when you travel in Amsterdam, you can expect each bag to run between €8-10, which doesn't include what you'll spend on papers, filters and lighters. Don't bother buying cigarettes if you're not a tobacco smoker, though: It's illegal to add tobacco to your joints in Amsterdam. Is Amsterdam expensive to travel? Definitely, if you have to bail yourself out of jail.
How Many Days to Spend in Amsterdam
Another fact that can affect the answer to the question "is Amsterdam cheap?", regardless of how you spend your money or what you spend it on, is how many days in Amsterdam you spend. In general, I'd recommend spending about three days in Amsterdam, especially if you've never been—and especially if you plan to travel elsewhere in the Netherlands.
Of course, a shorter trip is not a panacea for budget travelers. Indeed, cramming many activities into a single day is part of what can make Amsterdam expensive. Another strategy, presuming you have a place to crash in Amsterdam or you can find a cheap Airbnb to stay for a week or longer, is to "live" in the city for a week and focus on free or not-so-costly experiences. Is Amsterdam expensive for tourists? Yes, but not always for everyone who lives there.
So, Is Amsterdam Expensive?
How expensive is Amsterdam? While I hope my article has provided clarity on this issue, the fact is that it's rather complex. While you can minimize the cost of traveling in Amsterdam by staying a hostel or budget hotel, eating sensibly and purchasing a card that covers all your museum entry fees and public transportation, Amsterdam is an expensive city to begin with—the only thing you can really do is moderate.
As far as the answer to the question "how expensive is Amsterdam to visit?" specifically? You can expect to spend a minimum of 50 euro per day in Amsterdam; and there really is no maximum. Thankfully, traveling in Amsterdam is a priceless experience, which means your return on investment will practically be infinite, even if you end up finding Amsterdam expensive.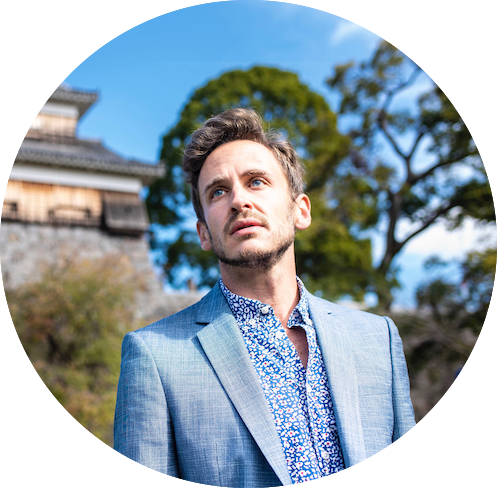 informs, inspires, entertains and empowers travelers like you. My name is Robert and I'm happy you're here!