Teaching English overseas, whether you do so in Asia, Europe or the Middle East, is a great way to save some money or take a break from your life "back home." If you're passionate about education, it can even be the start of a rewarding, lucrative career.
But what if you don't want to teach English for the rest of your life?
I can relate. After eight months teaching English to adults in Shanghai, I'd had enough. To be fair, this has almost nothing to do with my students, and nearly everything to do with EF China, the school I worked for. But no matter!
Whether you're nearing the end of your teaching contract or are just about to hop on the plane, it's important to have an exit strategy ready so you can effectively build on the momentum you gain while teaching English overseas — you don't want to simply "go home" and live the life you had before, do you?
Need help finding an ESL job abroad? Let me help.
Overseas Jobs and Internships
For English teachers who love the expat lifestyle (but not so much the actual task of teaching English), it's possible to procure non-teaching jobs and internships overseas. In Asia especially, demand is high for educated native English speakers, particularly if you have some experience in the industry in which you want to work.
Your teaching can even bolster your qualifications. My former Senior Teacher Lilian, for example, has gone on to work in language training with Cathay Pacific Airlines in Hong Kong.
Of course, some people will want to stay in the English instruction field, perhaps just not at their school or in their current country. After I finished at EF (but before I procured the location-independent income that allowed me to travel basically at-will), I gave private English lessons to high school students through an agency in town.
Likewise, many English teachers in a particular country simply seek out employment in a different one. It's popular, for example, to teach English in Korea for a year, then move to China or Japan.
Freelance Work Opportunities
Procuring freelance work is another great way to build on the economic momentum you gain teaching English. Freelance work is particularly awesome if your post-ESL goals include traveling, as accepting freelance gigs and positons enables you to work –and, thus, make money — while you travel. For me, freelancing has obviously comprised writing — and not only about travel, but about topics as diverse at electronics, retail and the law.
To learn more about how to find freelance, location-independent gigs you can work from anywhere in the world, read my article about how to become location independent.
Travel the World With Savings
The greatest potential benefit of teaching English overseas is that you generally earn significantly more than your local cost of living. As a result, you can save several thousand dollars over the course of a year if you play your cards right — most people don't.
If you finish your contract and don't have any specific desires or inclinations, traveling for a few months can clear your head and allow you to formulate a "next step" that advances you forward. A word of caution, however: I wouldn't advise returning "home" until you've figured out what you ultimately want to do, lest you regress into the life you fled when you went overseas in the first place.
When and How to Quit Your Job
The majority of English teaching contracts are for one year, although some may have shorter terms, usually six months. Regardless of how long your contract lasts, there is a chance that you might not want or be able to fulfill it.
In this instance, you need to read the document carefully to see if you can terminate the contract prior to its completion and, if so, what regulations and/or penalties apply in the event that you do.
At EF China, for example, I needed only to give 30 days written notice and allow the company to cancel the Chinese residence permit it gave me. Although canceling a contract outside the agreed-upon terms and conditions will only rarely result in a severe legal penalty, you probably don't want to carry around that sort of bad karma with you the rest of your life.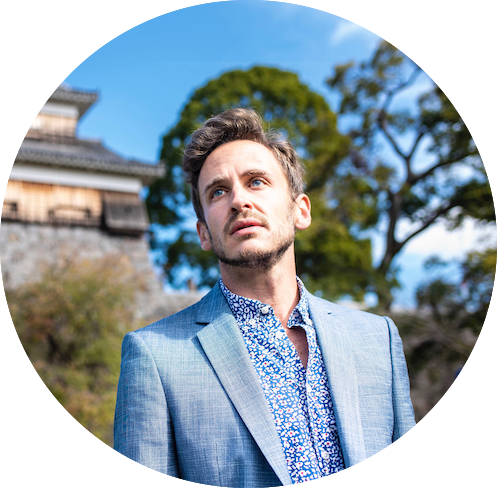 informs, inspires, entertains and empowers travelers like you. My name is Robert and I'm happy you're here!