Last night at about 11:55 was one of the proudest moments of my life: My sister Stephanie walked into the arrivals lounge at Suvarnabhumi Airport here in Bangkok, and became the only other member of my immediate family to set foot outside North America.
I'd been pleading with Stephanie to travel with me for years but, since she isn't location-independent (yet), she would always reply with the classic excuses people who don't ever travel give. I'll come later, she'd always promise. But "later" got later and later over the years.
So, I decided to be an awesome brother — I cashed in my frequent flier miles to get her over here!
Since she hadn't so much as been to Europe before she flew over the Pacific, I wasn't sure how Stephanie was going to react to manic, eclectic Bangkok. Here's how she did on day one!
After a warm-up walk along Ploen Chit Road to start the morning, we headed to the MBK Center so that Stephanie could get some Thai baht. Stephanie wasn't fazed by Bangkok's crazy traffic, or the strange array of smells that pepper the city's air even early in the morning. But she laughed out loud when a lite-rock version of Prince's "Purple Rain," sung by a sweet-voiced Thai singer, started playing!
Stephanie hasn't got very long in Bangkok — we'll be headed to the Thailand's southern islands on Friday — so we quickly finished our 21st century errands and took a boat up the Chao Phraya river to Rattanakosin, Bangkok's old city.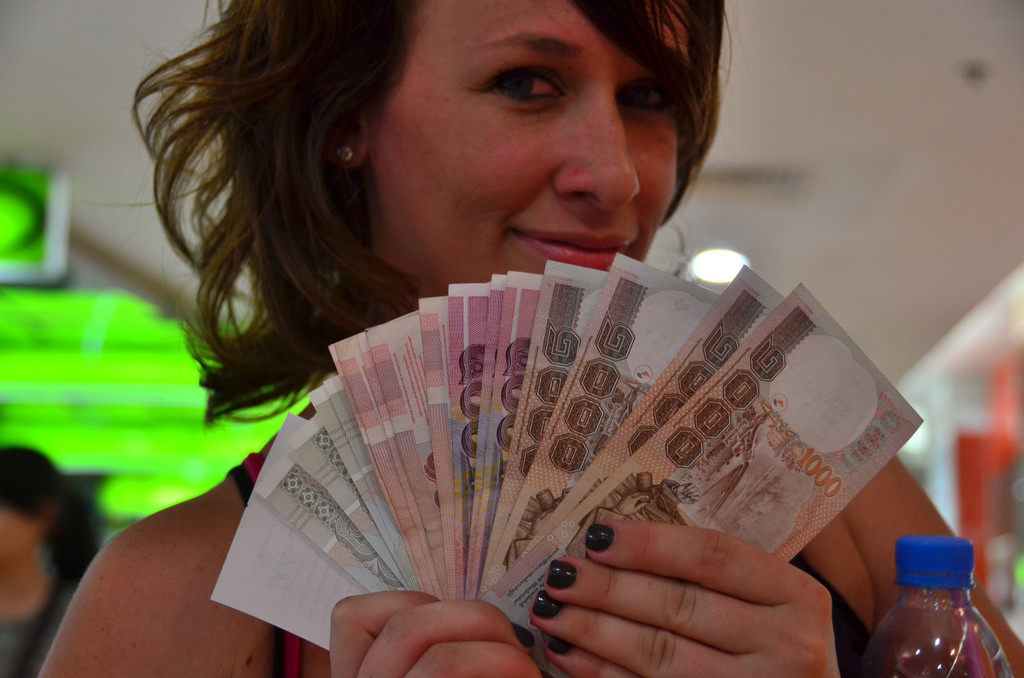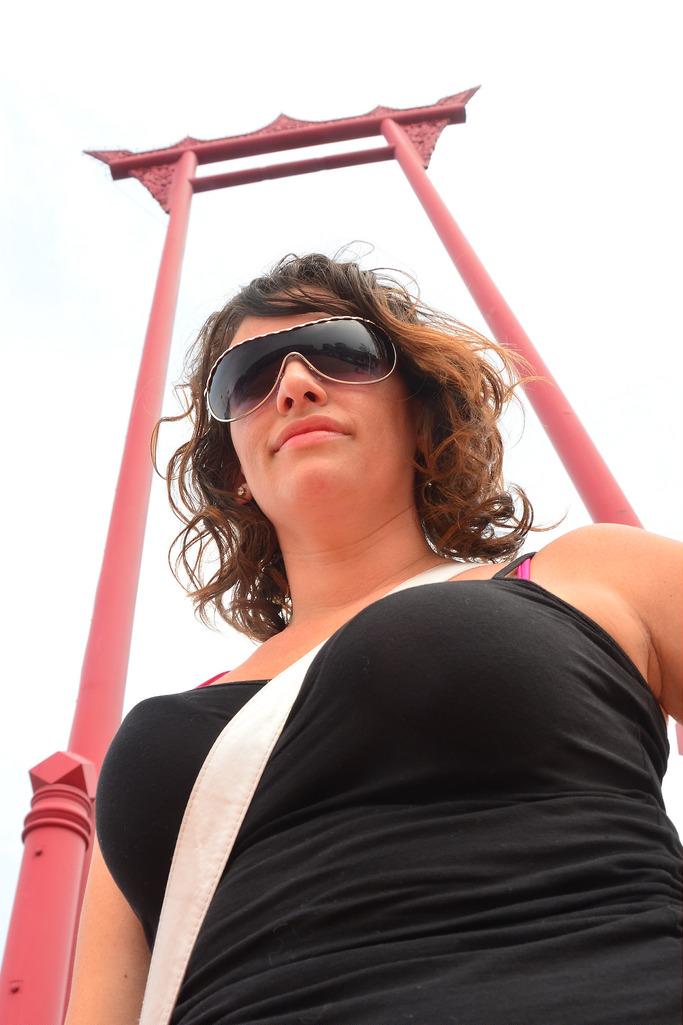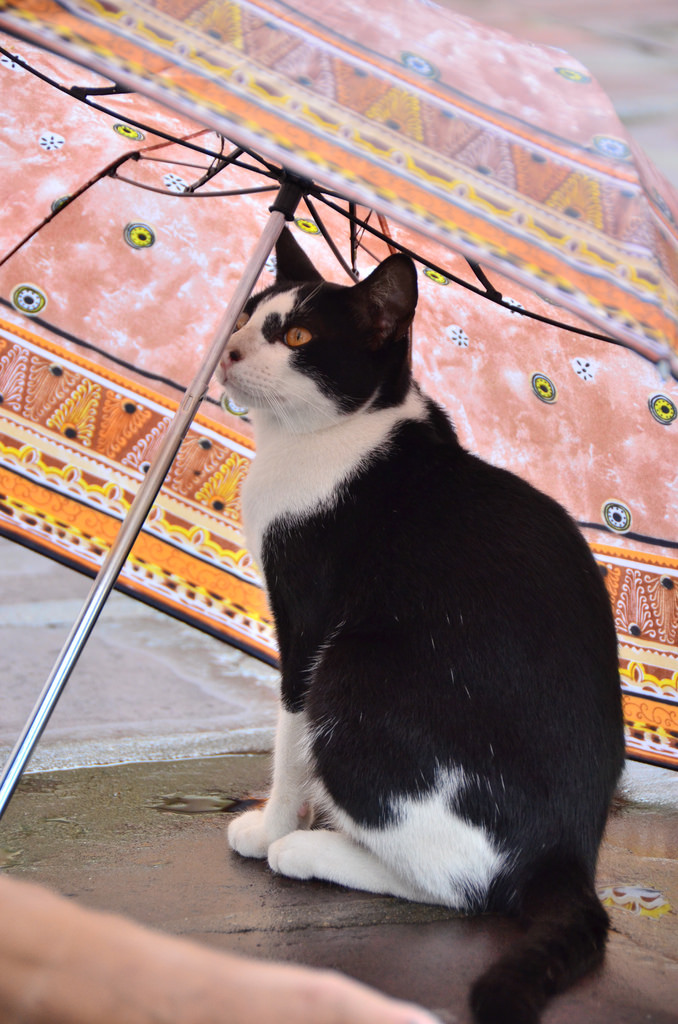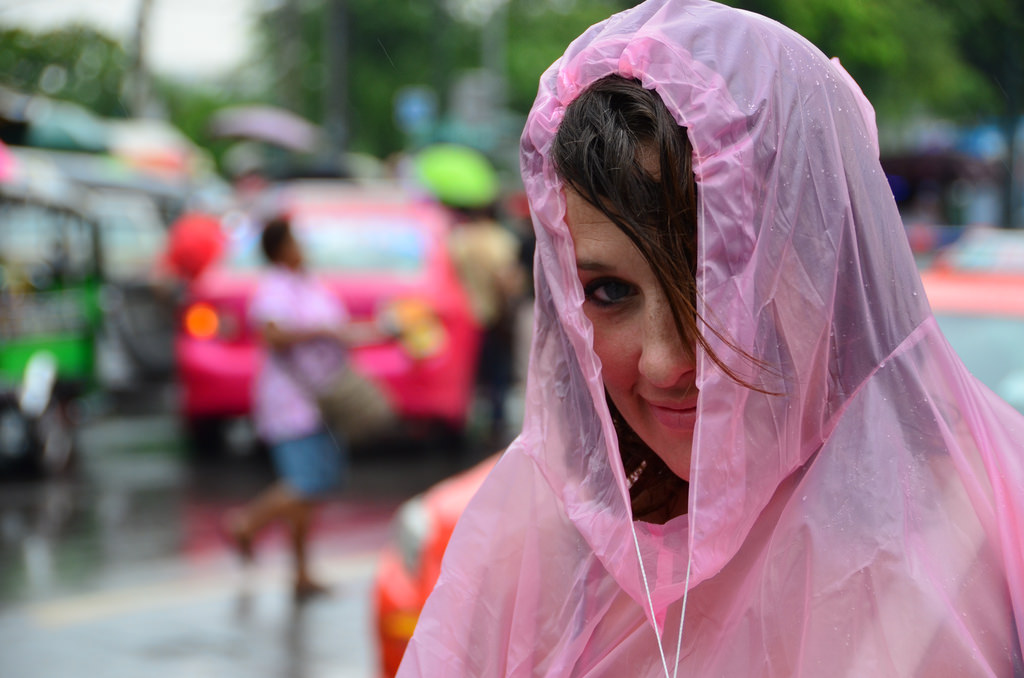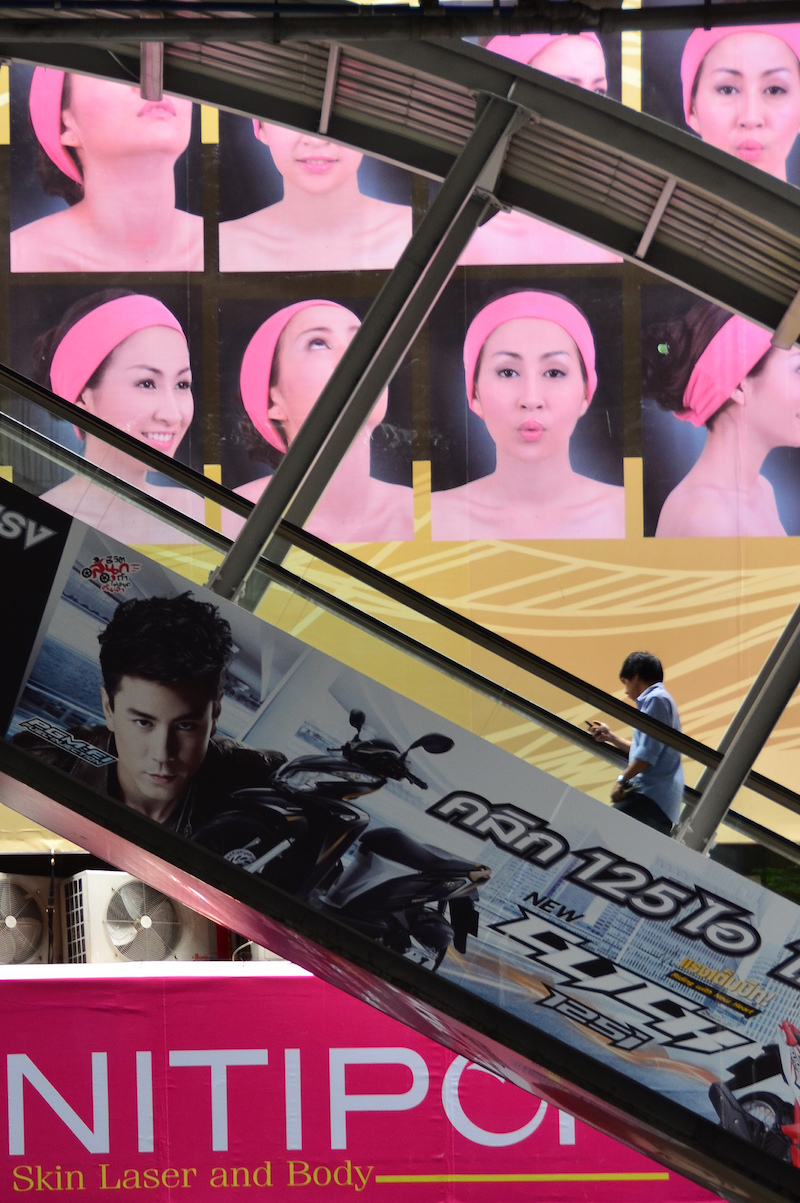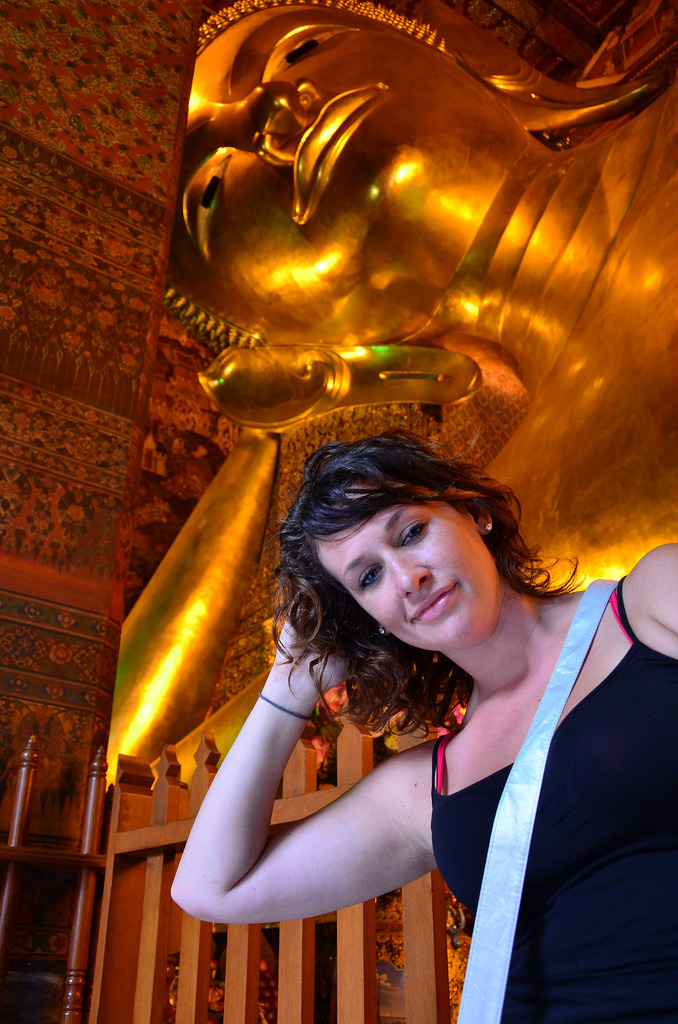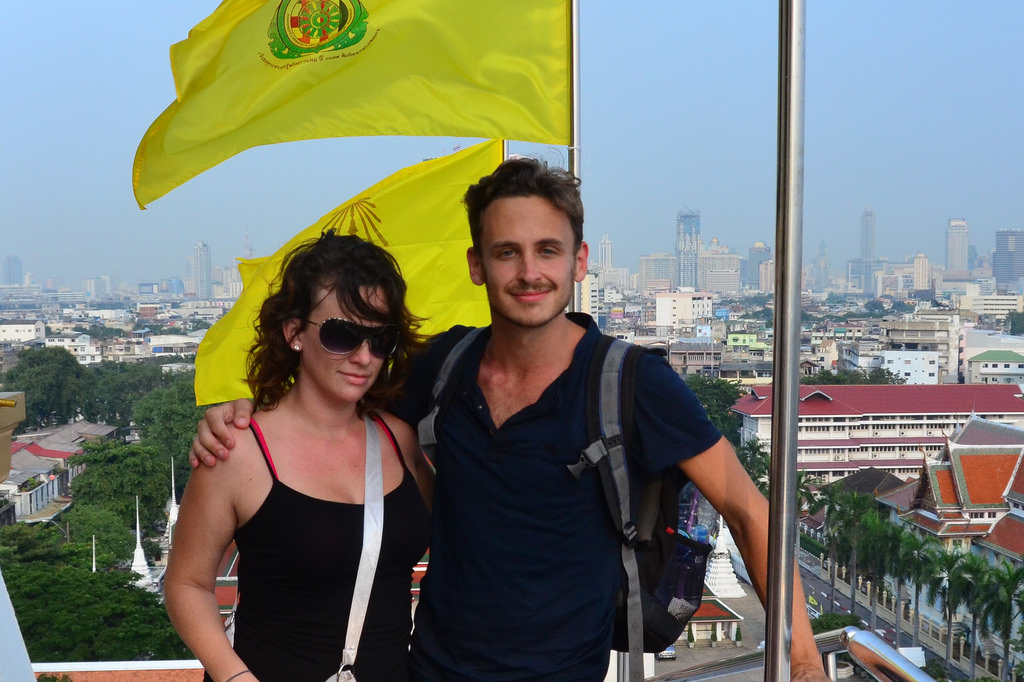 The bad news? We arrived in Rattanakosin during a heavy afternoon thundershower. The good news? These extremely stylish rain ponchos are just 40 baht, or around $1.33.
Out first stop in Rattanakosin was Wat Pho, home to (among other incredible sights) a massive reclining Buddha. This was the first time Stephanie had ever seen a Buddha and I'm just guessing, but I think she prefers it to the crucified messiahs of our youth.
Stephanie, an avid cat lover and self-proclaimed "future crazy cat lady" also made some feline friends at Wat Pho. This one, like us, was doing its best to stay out of the rain. It's funny because traveling to Thailand as often as I do, sights like this don't even surprise me.
We then stopped at the Giant Swing, a monument to Bangkok's "Golden Age" that gets its name from the fact…well, that it used to be a Giant Swing! But it was closed, on account of how many people fell to their deaths from 66 feet up, and is now just a really cool piece of architecture.
After a quick trip to Khao San Road — love it or hate it, a trip to Bangkok wouldn't be complete without a trip to the infamous backpacker's district — we caught sunset atop the Golden Mount which, like the Giant Swing, dates back to the 18th century. We were exhausted from our day of sight-seeing and headed back to our Bangkok hotel. It was a beautiful end to an incredible day that is the first of many more to come.
Have you ever convinced a non-traveling family member to travel?