Many of you know that I participate in the Tourism Authority of Thailand's Medical Blog Contest a few years ago, which allowed me to learn more about the wide variety of affordable medical and dental treatment available in the Land of Smiles.
What you probably don't know is that when I was in Bangkok last summer, I had some dental work done – a lot of dental work. I was so satisfied with the value, the quality and the experience that I plan to return to Thailand every time I need more dental work.
The decision of whether or not to take part in dental tourism in Thailand is yours alone, but here's why I'm glad I did!
Cost of Dental Treatment in Thailand
Like most things in Thailand, dental treatment is extremely affordable. The treatment I had last year – two root canals, with porcelain crowns, plus three simple fillings – would've cost me over $4,000 in the U.S., but cost under $2,000 in Thailand.
Still sound expensive? Dental treatment in Thailand can be had even cheaper than that, although you should be careful – you do tend to get what you pay for. If you want to make sure you get top-quality work at a top-value price, check out a company called Medigo, who specializes in medical and dental tourism in Thailand.
Types of Dental Treatment Available in Thailand
Low cost notwithstanding, another advantage of traveling to Thailand for dental work is that you can have just about everything done there, from cleanings and scalings, to fillings and root canals, to invasive procedures like bridges and implants.
Ever beauty-obsessed, Thailand is also a great place to have cosmetic dental work done, from porcelain veneers to laser teeth whitening. Although I warn you from experience: Don't get the whitening done if your teeth are prone to sensitivity!
Risks of Dental Treatment in Thailand
Many Thai dentists are educated in the West, and adhere to just as high a standard of care as your dentist back home. Unfortunately, others do poor work, exercise poor hygiene and generally give Thai dental tourism a bad name.
The bad news is that the risks associated with dental tourism in Thailand, however rare or common they actually are, are definitely not imagined. The good news is that proper planning and caution will shield you from them.
How To Find a Dentist in Thailand
The most surefire way to ensure you have a great dental experience in Thailand is to choose the right dentist. Unfortunately, this can be difficult – some streets in Bangkok, Chiang Mai and Pattaya are literally overflowing with dentists!
The best way to choose a good dentists is to use a reputable, international medical tourism consultancy. My friend Victoria runs one called Novasans, for example, and there are many others around the world as well.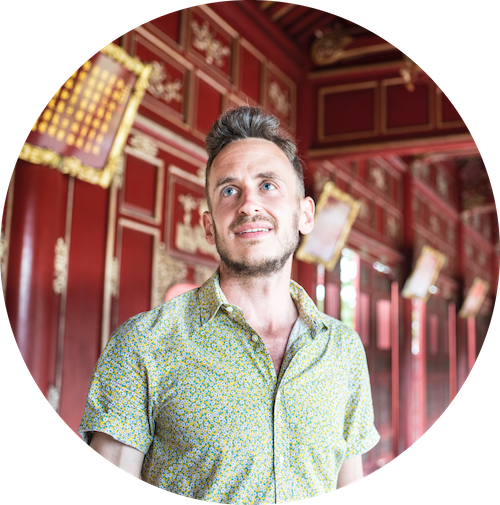 informs, inspires, entertains and empowers travelers like you. My name is Robert and I'm happy you're here!