If you're considering getting dental work in Thailand (or even Googling it—that's why you're here, isn't it?), you might feel crazy. It's counterintuitive, at least if you grew up in the United States or Europe, to travel to a "poor" country to procure health services, let alone dental ones. Counterintuitive and maybe crazy—isn't it dangerous to get your teeth done in Thailand?
Yes and no. Personally, I've had mostly good luck with dentists in Thailand, both in terms of ordinary cleaning, as well as cavities and even root canals. On the other hand, I've heard a few horror stories and have even briefly lived through one of my own, though to be fair it was an isolated incident. When it comes to dental work, Thailand is generally closer in quality and safety to most Western countries than you might think.
Indeed, whether you're curious about taking advantage of low medical costs in general or have specific questions about dental tourism, Thailand is a country that demands a closer look. Continue reading to learn about my own experience with dentistry in Thailand, as well as answers to more objective questions about dental work in the Land of Smiles.
Dental Work in Thailand: My Story
My Thailand dental experience began in late 2010, when my then-new blog was selected (shockingly) as one of 12 to help promote Thailand's burgeoning medical tourism industry. Along with 11 people significantly more famous than myself, I flew to Bangkok and spend a week learning about the wide range of services people seeking medical (and dental) treatment could avail during their trips. It was during this trip that the horror story I referenced in the introduction (a teeth whitening so painful it made me want to pull all mine out) occurred.
Ironically, less than two years into the future from this trip, I find myself swearing by dental care in Thailand. Uninsured in the pre-Obamacare United States and having mostly neglected my teeth during early adulthood, I traveled to Thailand to have two root canal procedures, which are still intact as of 2023. Additionally, about 80% of my bi-annual dental check-ups have taken place in Thailand during this time—and I haven't had a single cavity. Indeed, the costs are so low I wouldn't need to consider taking out title loans as I might've needed to do, had I done dental work stateside!
Benefits of Doing Dental Work in Thailand
It's cheap
The cost of dentistry in Thailand is very low, though admittedly you'll need to pay more than some websites are advertising in order to get quality card. In general, to be sure, you'll need to check with prospective providers to see a price list, but I pay 1,200 Baht (about 40 USD) for cleanings, while each of my root canals cost about 30,000 THB, which paid for all of the several sessions I needed to have the procedure completed, plus all follow-up care.
It's fast
I mentioned that I needed several sessions to have my root canal treatments completed, but the expanse of the procedure was still very quick, taking less than two weeks from start to finish. Moreover, I was able to begin treatment almost immediately upon giving the endodontist the go-ahead, which is really priceless. One of my favorite things about Thailand dental tourism is the lack of long lead times, whether for complicated procedures or even ordinary appointments.
The range of services is comprehensive
I mentioned some of the dental work in Thailand I've personally had done, but these are really only the beginning. On the clinical end, Thai dentists offer a full range of implant services, in addition to root canals, crowds and simple fillings. When it comes to cosmetic dentistry, the sky is the limit, whether you want to get teeth whitening (pro tip: Do a test on one tooth before they cover your whole mouth in the stuff!) or buy some killer veneers.
So is the range of dentists
The problem with finding a dentist in Thailand? It's not too few available options—it's too many! Whether you're in major cities like Bangkok and Chiang Mai, or in some secondary cities and even rural areas, Thailand has probably the most dentists per square mile of any country in Asia. (Which makes sense, when you consider how much Thais care about their own smiles, especially compared to their Chinese and Japanese neighbors to the north and east).
(And destinations)
There's an old saying (that applies to countries like Mexico and Turkey as well, and not just Thailand) that the benefit of medical tourism is you can take a five-star vacation and pay for your treatment, but still have money leftover compare to the price of a simple procedure back home. This is even more true when it comes to dental in Thailand. Why not ease the pain of a root canal with a sojourn to the ancient Thai capital of Sukhothai, or show off your new veneers amid the iconic scenery of Railay Beach in Krabi?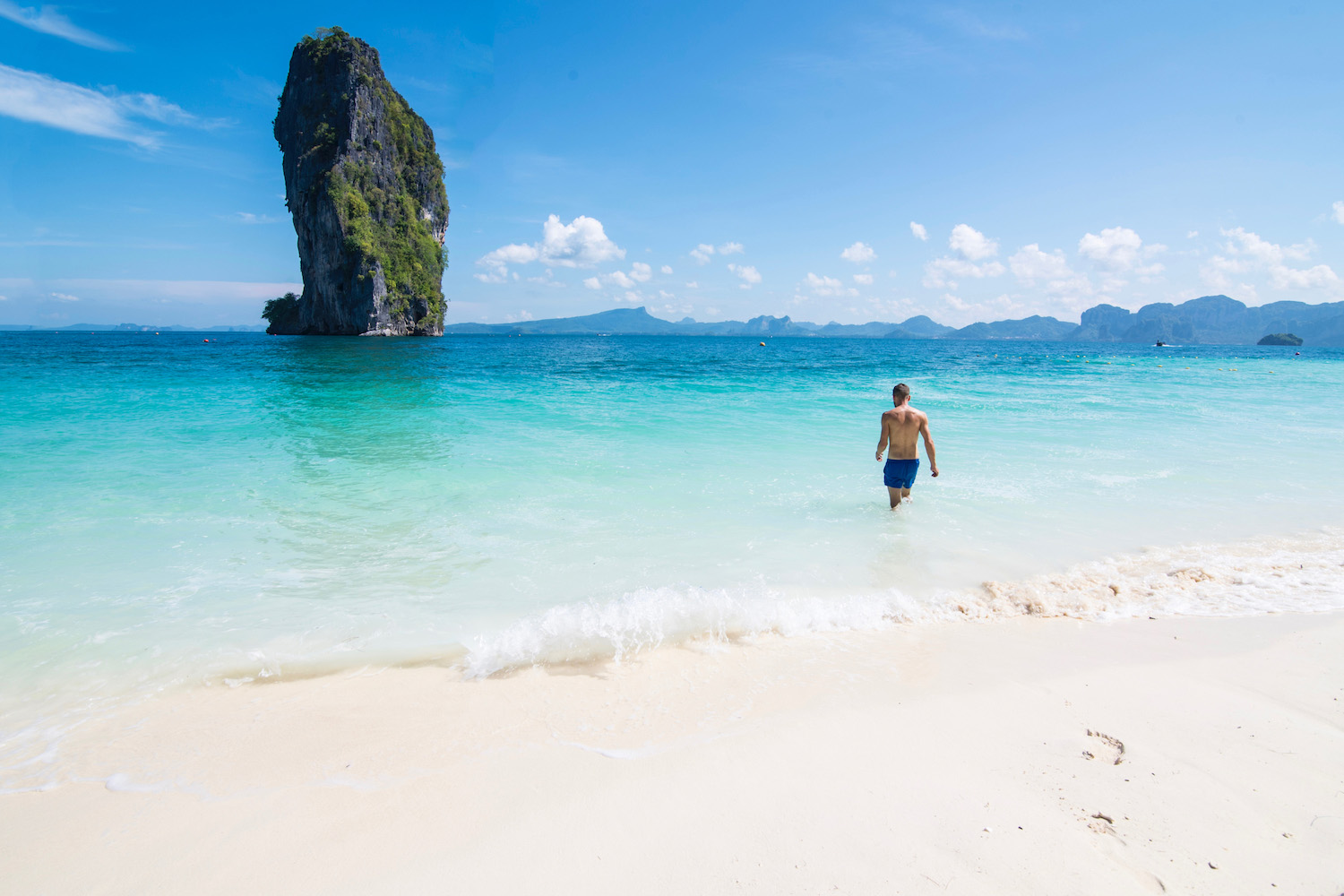 Is Dental Work in Thailand Safe?
I can't speak about Thailand dentistry in more than anecdotal terms, but I would say that getting dental work in Thailand (assuming you vet your potential providers thoroughly, anyway) is more or less safe. Most Thai dentists who deal with foreigners have been educated in the West, and proudly display their degrees in their offices (and, in some cases, on their websites). Many of the top dental clinics in Bangkok, Chiang Mai and Phuket are packed to the gills with foreign clients, most of them return visitors like myself.
Of course, whether for cosmetic procedures or clinical dental treatment, Thailand isn't perfect. My own experience with teeth whitening (which, to be fair, was at a tiny clinic in Pattaya that closed shortly after I was there) was really terrifying, and I'm sure that some people haven't been as lucky as I have with root canals—or, god forbid, veneers or even implants. Then again, it's not like dental malpractice never occurs in Western countries.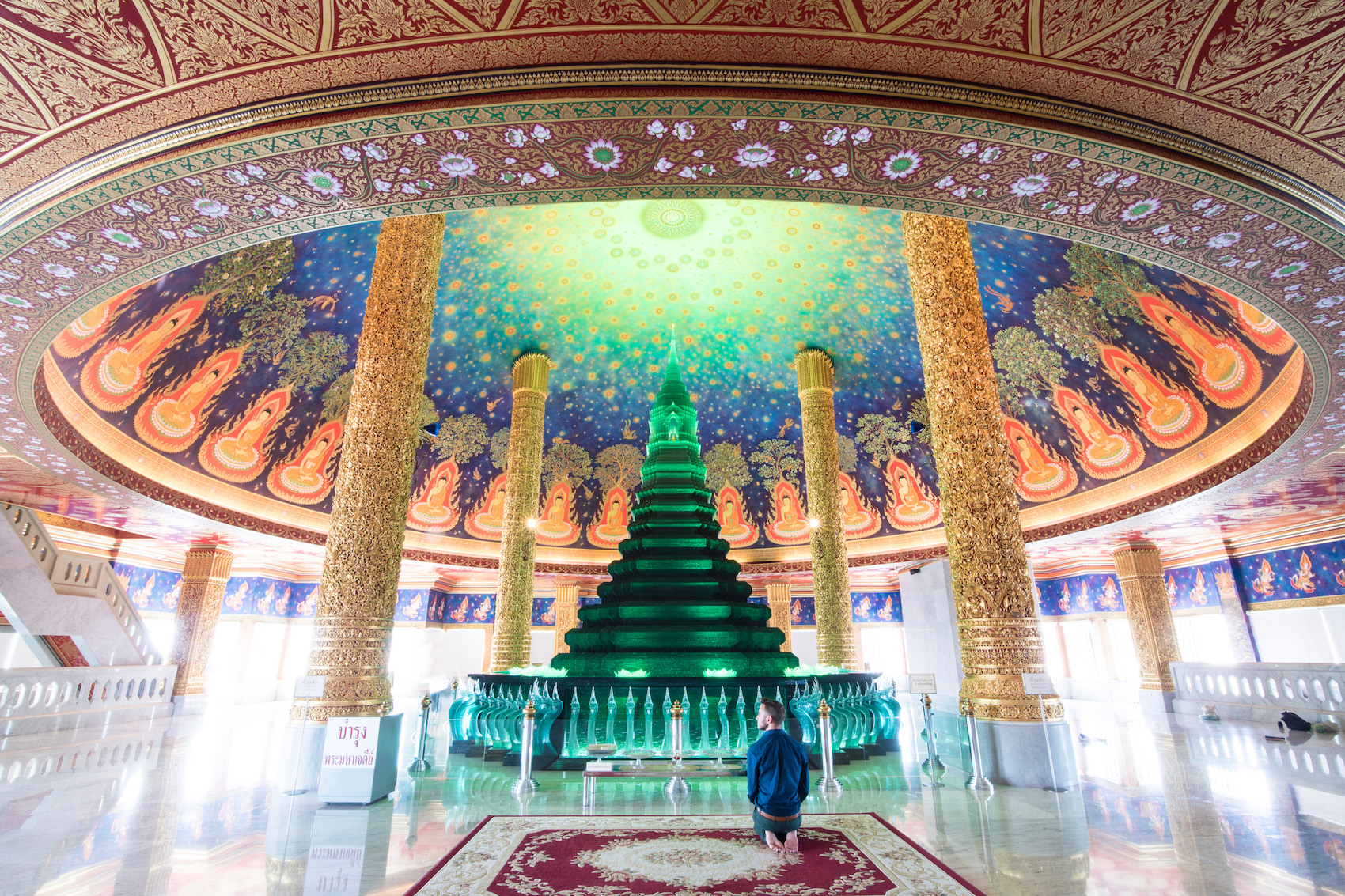 How to Choose a Provider for Dental Work in Thailand
On the surface, when searching for a dentist, Thailand can seem like a daunting destination as compared to the US, Australia or Europe—this was certainly the case in the early 2010s, when I was finding my way into Thailand's dental tourism scene. Although certain medical and dental tourism Thailand search engines have existed over time, many people resort to random Google searches (not unlike the one that brought you here, perhaps ironically) to find a person to whom they will trust the most visible bones in their body.
When it comes to Thailand teeth, I will make two recommendations. The first, if you plan to be in Bangkok, is to visit one of the many locations of Bangkok Smile, whose dentists, services and even friendly support staff have never failed me. (I am not being paid a single Baht to say this, so please don't worry!) The second, as reductive as this may sound, would be to use Google Maps! The reviews you find there, in sum, paint an accurate picture of what you can expect in each clinic, even if individual ones can be more or less dramatic.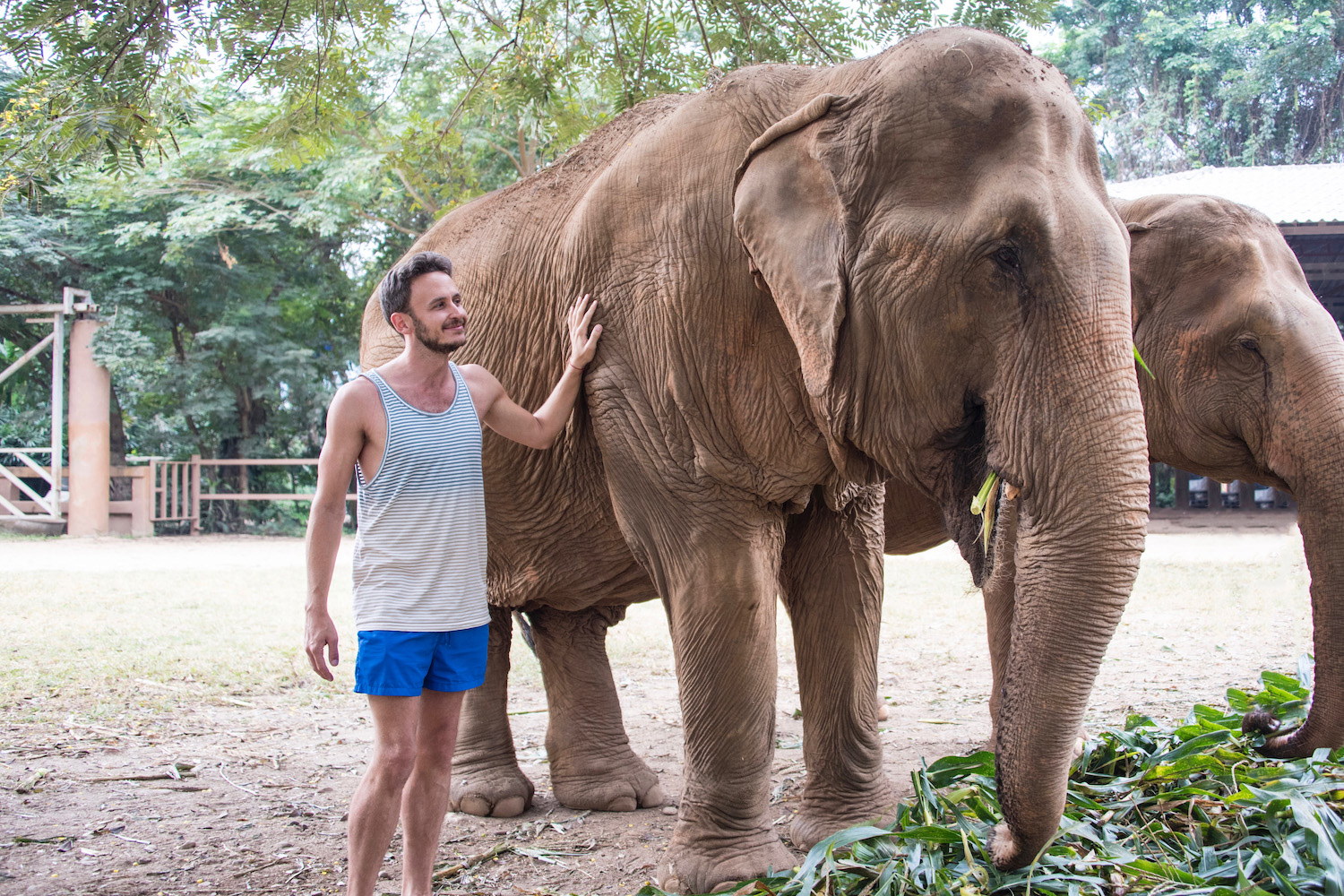 Other FAQ About Dental Work in Thailand
Is dental work cheap in Thailand?
Dental work is cheap in Thailand, but the Kingdom is not just a place for affordable dental work. Thailand, most importantly, is known for the quality of the service you receive and the kindness with which it is given, not to mention the value of enjoying a holiday in the Kingdom while you undergo treatment.
How much does a dental crown cost in Thailand?
The price of a dental crowd will depend on your Thailand dentist, as well as the procedure you have done; I've seen prices as low as 3,000 THB (100 USD) and as high as 30,000 THB (1,000 USD) per crown. For example, if you get a root canal and then need a crown, it's going to be more expensive than if you simply crown a cracked (but not dead) tooth.
How much does a tooth implant cost in Thailand?
As is the case with crowds, the cost of a Thailand dental implant depends on other factors besides the implant. Regardless, you can generally expect an implant in Thailand to cost a fraction of what it would cost in the US or Europe.
The Bottom Line
Whether in Bangkok or the islands, and from services that ranges from cleanings and cavity fillings to root canals, implants and veneers, the topic of dental work in Thailand is a complex one to say the least. My goal, in writing this article, has been to help you simplify the process, whether that's risk and benefit analysis or even choosing a dental provider in Thailand. There's also the issue of precisely where in Thailand to travel to dental tourism—it does make a difference. Still feeling unsure about your dental trip to Thailand? Hire me as your Travel Coach and allow me to help you make the right decision.