I've written frequently about how moving to China to teach English was the most important decision I ever made. One thing I haven't talked about as much is the actual amount of money you can make teaching English overseas.
To be sure, the typical ESL teacher salary is just one of the many benefits of teaching English overseas, which include the opportunity to live abroad, an exotic base for your travels and the psychological release of getting out of your home country bubble, to name a few. Teaching English overseas isn't necessarily about how much you earn, but the transformative effect it has on your life.
Do You Need a Degree to Teach English Abroad?
Before we get into specific destinations, let's address the elephant in the room: Do you need a degree to teach English? The answer is not a "yes or no" one, but requires a more nuanced look, like the topic of teaching ESL abroad in general.
The good news? You don't need a US teaching certificate to teach English abroad, or to have studied education at all. The bad news? You almost always need a bachelor's degree, unless you don't mind teaching at a shady institution (likely in China) whose days might be numbered. People who've majored in dozens of subject areas are able to get a TEFL certificate to teach English abroad, but if you've earned or plan to earn a degree in English, this can actually help you negotiate a more favorable salary.
ESL Teacher Salary by Destination
Asia
The highest ESL salaries are generally in Asia, a fact compounded by the low cost of living in many Asian countries. Specifically, the Asia countries where you can make the most amount of money teaching English are South Korea and China.
The average ESL teacher salary in South Korea, for example, ranges anywhere from 1,500-3,000 USD per month for new teachers, with experienced teachers sometimes earning much more. Many Korean schools, whether you work in the public system or in private hagwons, provide you with an apartment free of charge which, combined with a low cost of living, allows you to save a lot of money.
It's also possible to bank a lot of money teaching English in China. While Chinese schools are less likely to provide you with an apartment, and most ESL teacher salaries in China is a bit lower than in Korea, the cost of living in China is much lower.
When I taught in Shanghai, for example, I brought home 12,350 RMB (about 1,800 USD at the time) per month, but my total cost of living was under $1,000 per month, which meant that I could comfortably save $800 per month.
Other popular destinations for teaching English in Asia include Japan, Taiwan and Southeast Asian countries, namely Thailand and Vietnam. ESL salaries and living costs in Taiwan are similar to those in China, which has made it a popular choice, particularly (and inexplicably) among Canadians.
While you earn more than perhaps anywhere else teaching English in Japan, particularly as part of the government-sponsored JET Programme, the cost of living in Japan is extremely high, meaning you can't save as much.
In Southeast Asia, on the other hand, you face the opposite problem: The cost of living is extremely low, but so too is the amount of money you can earn as an English teacher.
The Middle East
If your sole objective is money, then teaching English in The Middle East might be your best bet. I've seen entry-level ESL teacher salaries as high as 70,000 USD per year in Middle Eastern countries like Saudi Arabia, although this comes at a cost.
For starters, many schools in the Middle East require advanced degrees for English teachers. Additionally, many of the highest-paying Middle Eastern countries for English teachers have strict social norms, which can be especially problematic for females, irrespective of how high the ESL teacher salary in question is.
Europe
Europe is many peoples' first choice for teach English abroad, but there are a few reasons this isn't as advantageous as you might think. For starters, European schools are more reticent to hire inexperienced English teachers than those in Asia. Additionally, entry-level ESL salaries in Europe tend to hover around the same range as those in Korea and China – ~1,500-3,000 USD per month – which, when coupled with much higher costs of living, means a less attractive financial bottom line.
Of course, the allure of living in the world's most popular travel region is enough for many people on its own, not the ESL teacher salary. So, if you are more concerned about your overall experience than with how much money you make teaching English abroad, Europe might be the right choice for you.
South America
Like Europe, South America has an allure that makes it an exciting prospective destination for teaching English. Unfortunately, South America is one of the worst choices for teaching English, from a financial perspective, with arguably the lowest average ESL teacher salary in the world.
While it's possible to earn a relatively decent wage teaching English in more developed countries like Chile and Brazil, ESL jobs in poorer countries like Perú and Bolivia tend not to pay. In fact, due to poor funding of some schools and other educational initiatives, you might actually need to pay money to teach English in some South America countries.
Other ESL Destinations
Generally speaking, you shouldn't expect to earn much teaching English in Africa or other poor parts of the world. In fact, as is the case in South America, you may very well end up needing to pay to teach English here.
If you want to earn a lot of money teaching abroad, your best bet is not to teach English, but to teach for an international school. These jobs generally require state or national teacher certification (some, to be sure, require advanced degrees), but pay handsomely.
On the other hand, they often require commitments of two years or more, which can make teaching English, while less lucrative, a better overall prospect. Although you probably won't make a fortune teaching English abroad, you will have access to cultural immersion and travel that you simply won't have twiddling your thumbs at home, even if the ESL teacher salary is less than ideal.
The Bottom Line
Your ESL teacher salary will depend upon a number factors, including where you choose to teach English, your level of experience and the type of institution you work for you. In general, however, you can expect to make more than whatever the local cost of living would be, which will allow you to save money and travel in the country where you end up teaching, be that China, South Korea or somewhere in the Middle East. No matter where you decide to teach, be mindful of the fact that while you don't need a US teaching certificate to teach English overseas, you do need a college degree in most cases.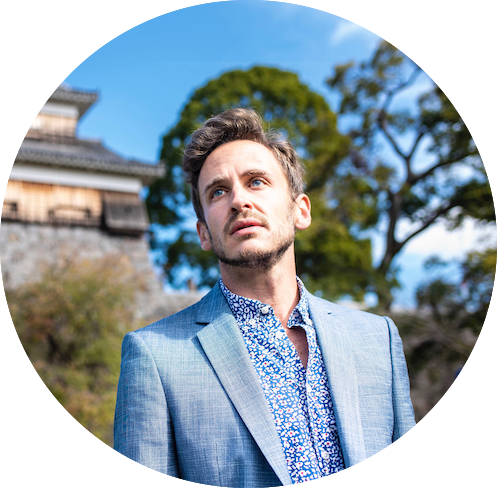 informs, inspires, entertains and empowers travelers like you. My name is Robert and I'm happy you're here!