One of the first places I visited back after starting my blog was the Vietnam War Museum in Ho Chi Minh City, Vietnam. I hadn't particularly wanted to go to the museum, but the couple I was traveling with were eager to go, and since I was still shell-shocked from my decision to leave my "real life" behind as I had, I didn't raise any objections.
I heard weeping behind me as I stood before an exhibit on the use of Agent Orange. "I can't believe those heathens did that," the male voice whimpered. He sounded like he was from the States, which made the content and tone of what he was saying perplexing, in addition to being offensive.
"And to think," his female companion said, "many of them have the gall to come here. Can you imagine what a Vietnamese person would say if they met an American?"
The good news is that this particular piece of history did not repeat itself during my short stay in Hiroshima, Japan at the end of last week, excepting of course the parallels in past atrocities against humanity. There were a few people who lost their shit walking past the Atomic Bomb Dome and looking upon various memorials around the A-Bomb Dome, but in general, my two days in Hiroshima were a condescension-free affair.
Where to Stay in Hiroshima
Hiroshima is a somewhat anti-climactic destination, so it makes sense that hotels here wouldn't be all that. To be sure, I stayed on Miyajima Island (which I'll talk more about in a few paragraphs), but if you're looking for a passable place to stay in Hiroshima-proper, choose Sheraton Grand Hiroshima Hotel on the high end or Urbain Hiroshima Central on the low end.
Things to Do in Hiroshima
As ashamed as I am to admit this, the experience of paying respect to A-Bomb Victims in Hiroshima left me feeling a little empty, and not just because the modern city of Hiroshima that rises around the Hiroshima Peace Memorial leaves little indication that any war ever occurred here. In spite of how solemn the scene should've been, due not only to the aforementioned dome and memorials, but from a purely energetic perspective, I felt cold and disconnected as I walked away from the A-Bomb Dome.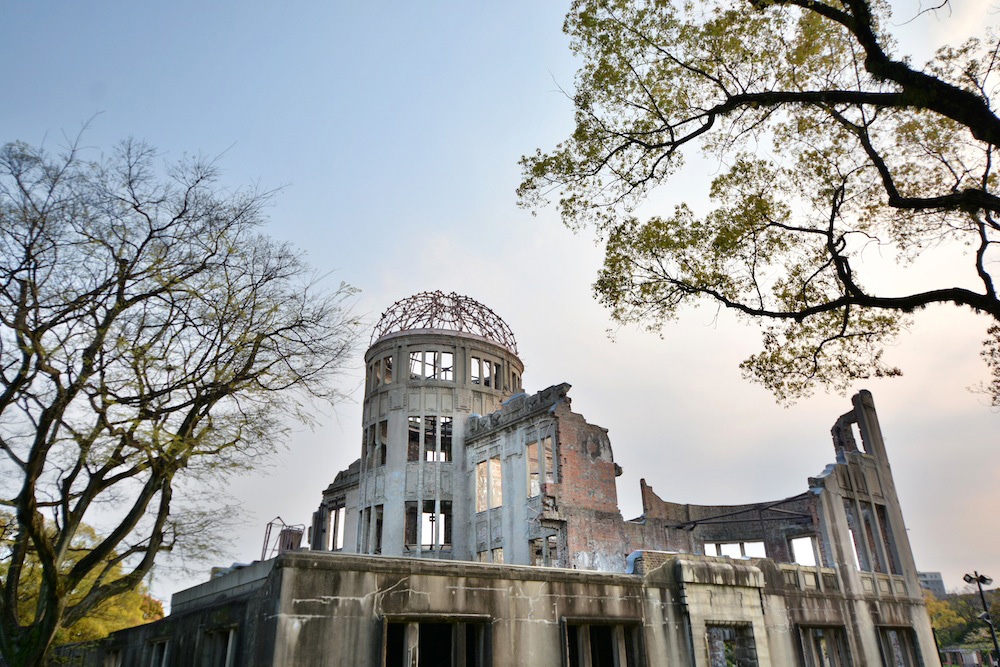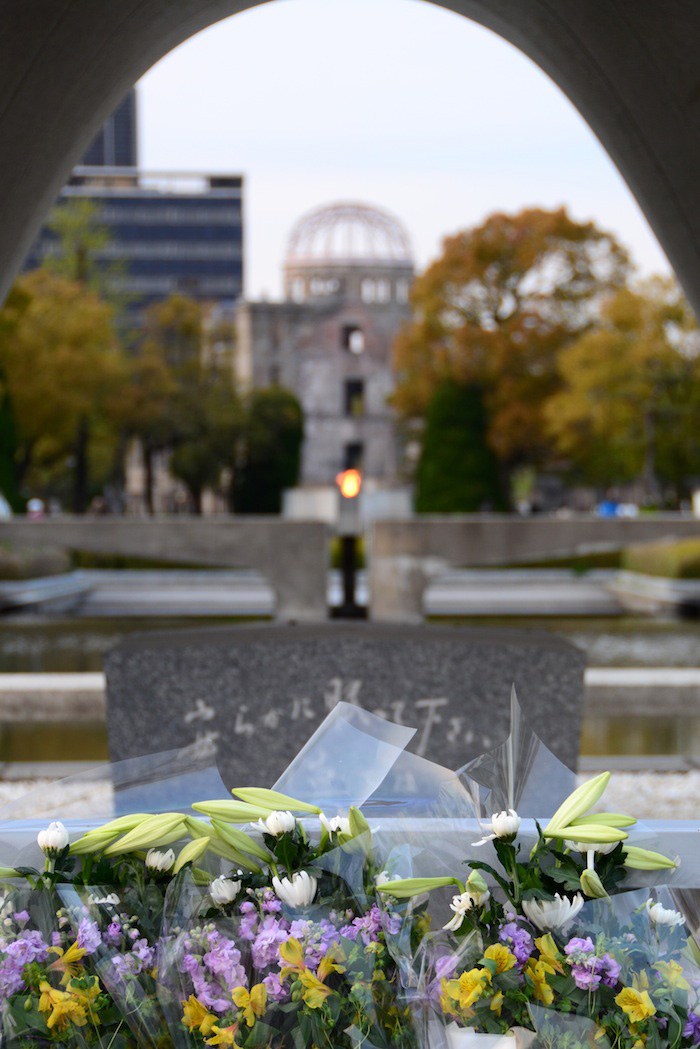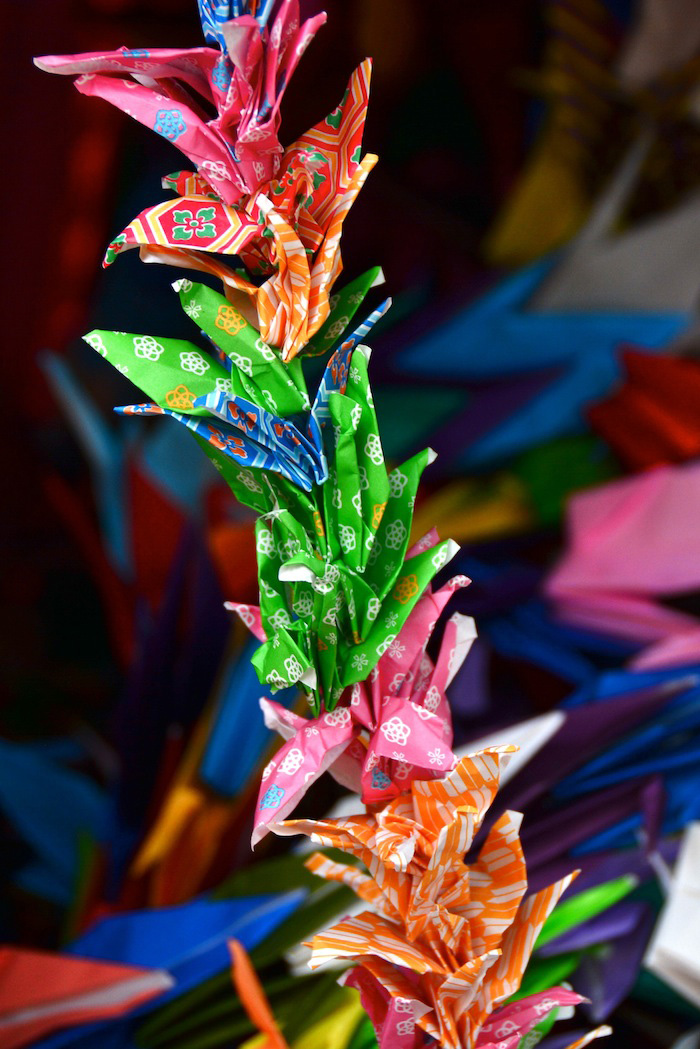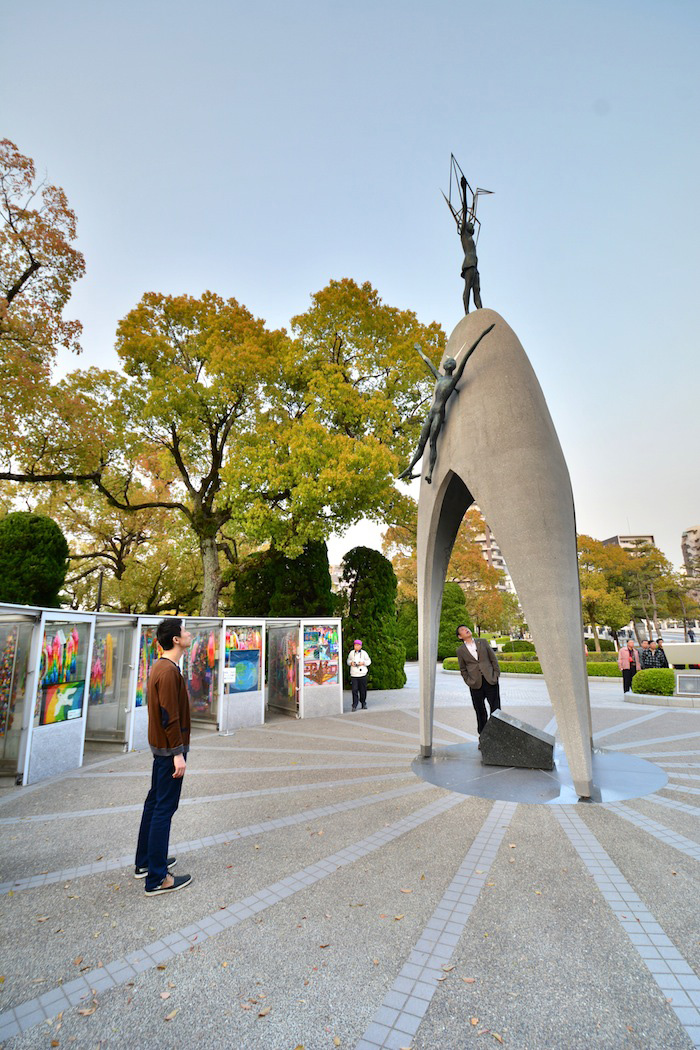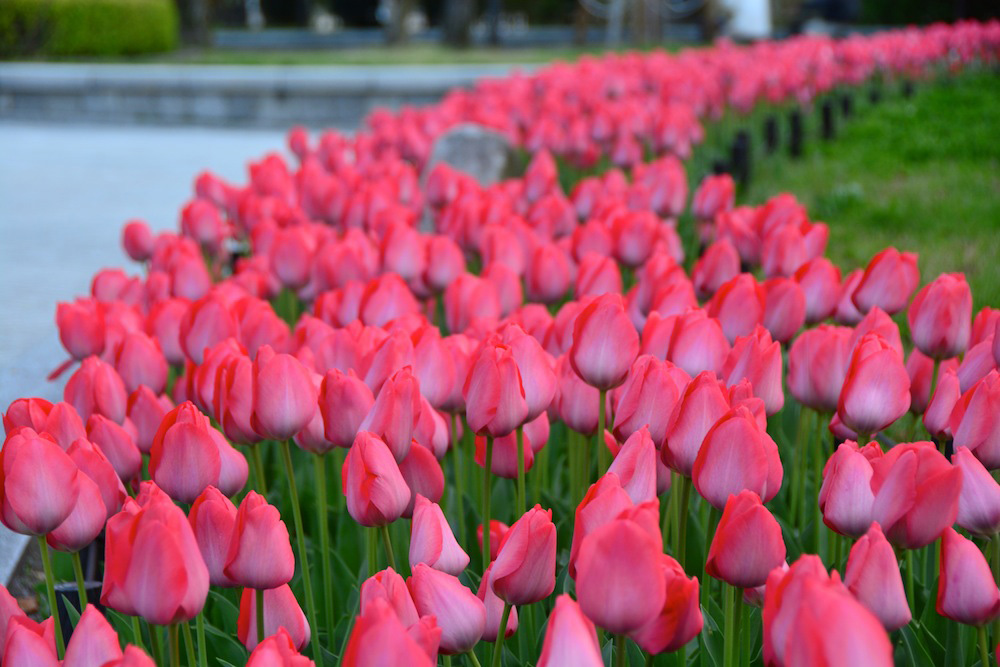 To be sure, while Hiroshima is a modern and prosperous city, it's also a slightly dull one, when all is said and done. Within the city-proper there are only a few notable things to do that don't relate to the war, namely riding the historical street cars, dining on local okonomiyaki and seeing attractions such as Hiroshima Castle and Shukkei-en Garden.
Miyajima—The Real Highlight of Hiroshima
While looking at pictures of Japan, have you ever noticed a massive torii gate floating in the water, usually with an epic sunset behind it? That's Itsukushima Shrine, located on Miyajima Island, which is only a short boat ride from Hiroshima's Miyajimaguchi Port.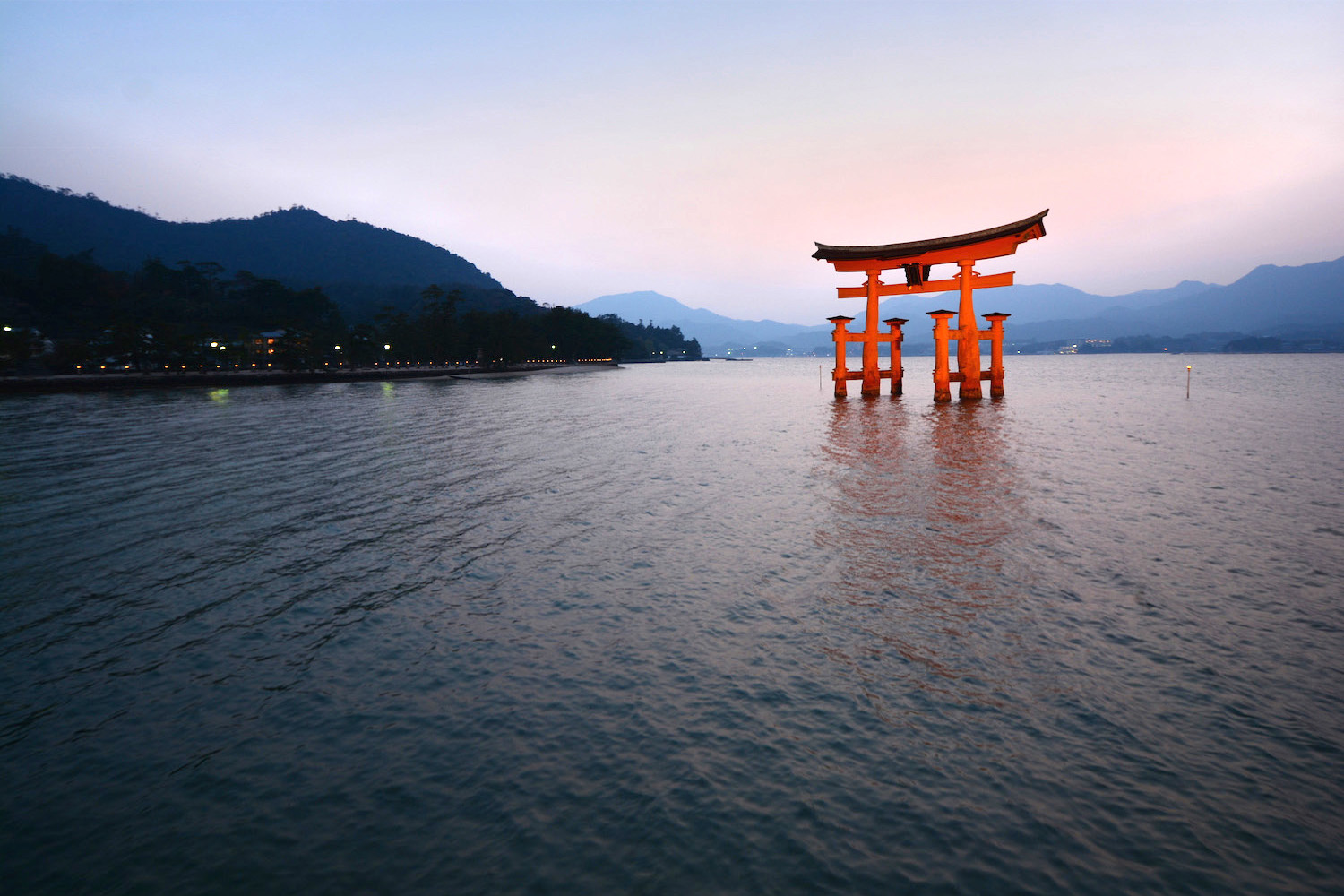 There are other things to do on Miyajima, including an epic hike that leads to an even more epic view point, but it's really all about the gate!
Rabbit Island and Kintai Bridge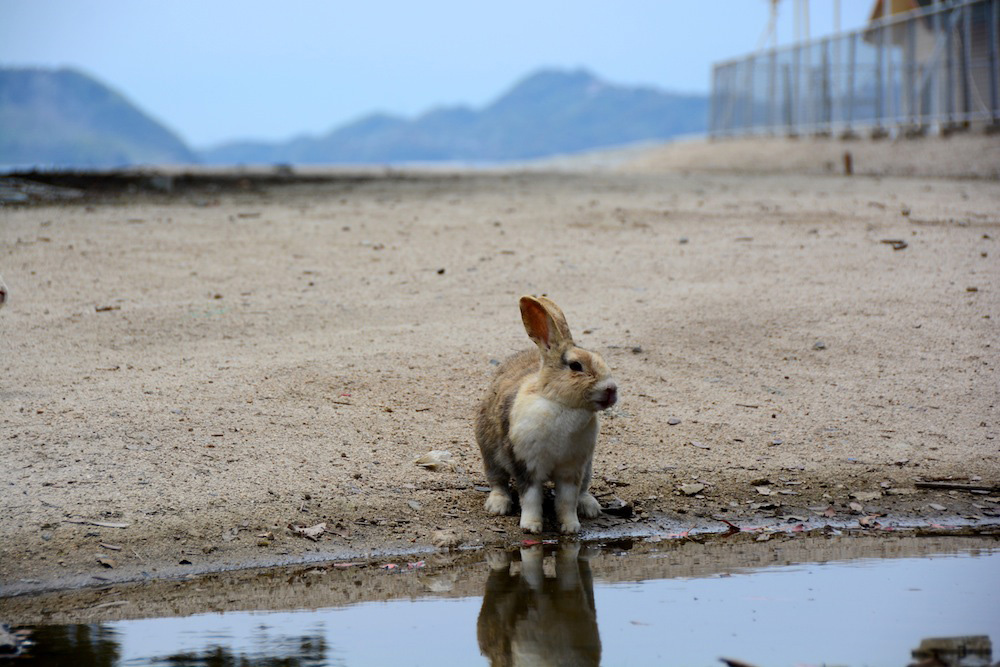 One of the primary objectives of my first trip to Japan was visiting a pair of islands that were home to tons of rabbits and cats, respectively. While both of these places were slightly disappointing, namely because of how many fewer animals there were than I'd been led to believe, Rabbit Island (officially Okunoshima) remains a worth excursion to take if you have two days in Hiroshima.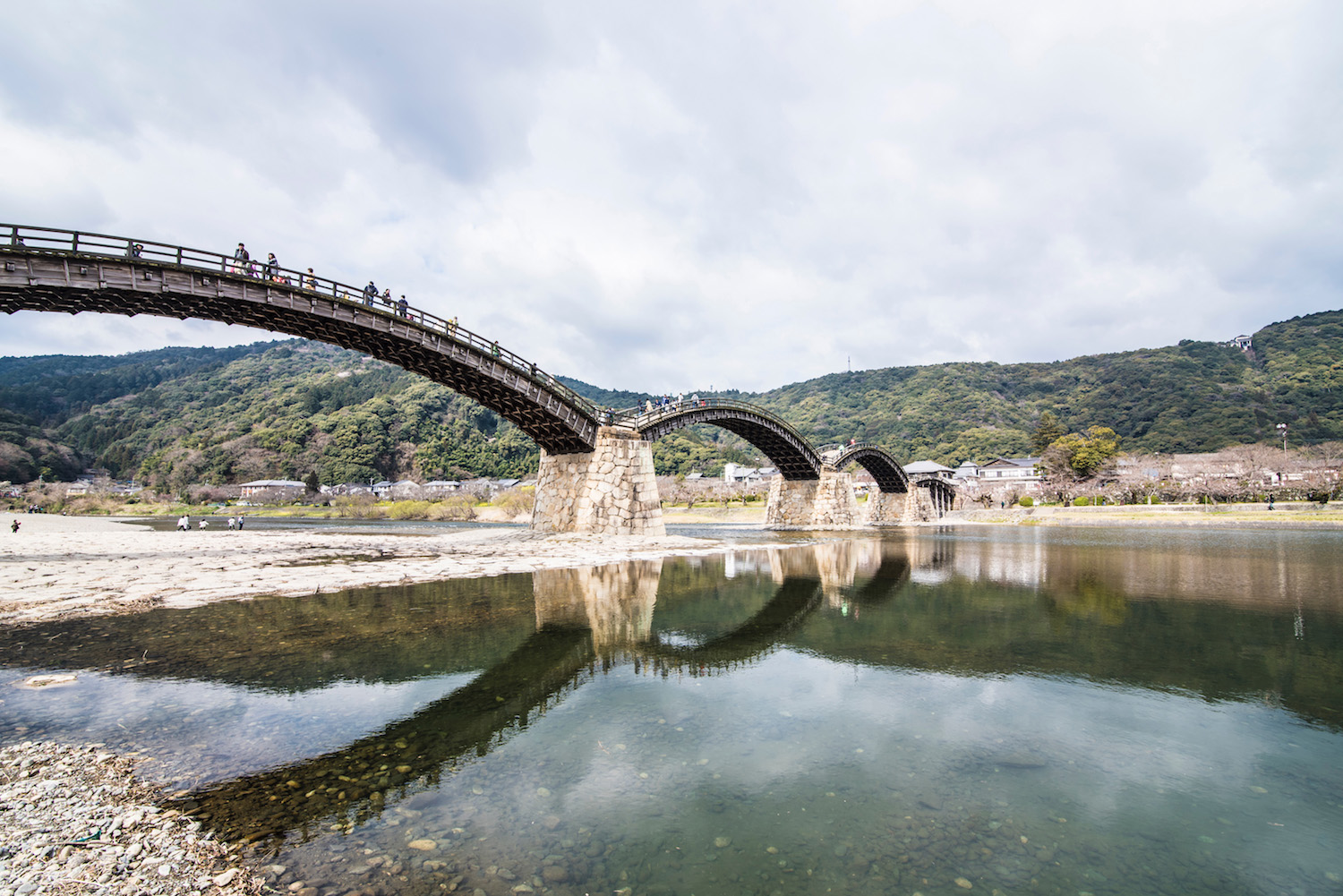 An alternative option, if you too or afraid of disappointment or if you simply don't like rabbits (what's wrong with you?) would be to take the Shinkansen to Shin-Iwakuni, then travel by bus to the town of Iwakuni, where you'll find Kintai Bridge. This 17th-century wooden is particularly gorgeous when cherry blossoms are blooming, but is a worthy day trip from Hiroshima any time of year.
The Bottom Line
Terrible events happened in Hiroshima, but the saddest thing about the city is how disappointing it is as a destination. Paying respect to the memory of the A-Bomb victims is a once-in-a-lifetime experience, but it's almost the only thing there is to do in the city. Pad your visit with excursions, such as to magnificent Miyajima, to avoid getting bored during your two or three days in Hiroshima.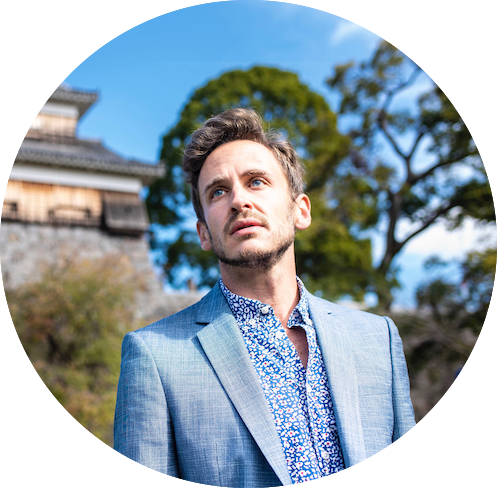 informs, inspires, entertains and empowers travelers like you. My name is Robert and I'm happy you're here!