Guadalajara was a hot mess, at least the portion of it I looked upon as I made my way toward its Spanish Renaissance-style cathedral. For every respectable looking restaurant, there was some garish café selling soft-serve; most every worthwhile edifice was obscured in some way, usually by a crane or construction barriers. It was Sunday, of course, so no work was happening—just the mess left behind.
It was Sunday, and I was already an hour into a 44-hour trip to Mexico's second city, made possible by the kindness of Volaris, who'd invited me on the inaugural flight of the route they'd launched to my city that very morning. It was Sunday, and most everything I wanted to see was either already closed or had never opened, namely the Instituto Cultural Cabañas and Teatro Degollado, although the steps of the latter made a nice place to take dramatic kissing selfies with Danilo.
Danilo, my boyfriend, who seemed unfazed by the cacophony of the city, at the same time that I was feeling pulverized by it, who with a single tap on the screen of his smartphone managed to capture what we saw better than I could in two dozen clicks of my DSLR shutter. I felt distracted by Guadalajara, even angered by it. I felt jealous of my boyfriend, even a little sad that he seemed to be doing my job so much better than I was.
I wish all the plastic and cheap wood in here would metamorphosize into marble and mahogany, I clasped my hands together inside Parroquia de San Juan de Dios, simultaneously charmed by the mariachi music I could hear coming in, and aghast at how cheap the altar looked compared to the façade of the church. That's my prayer.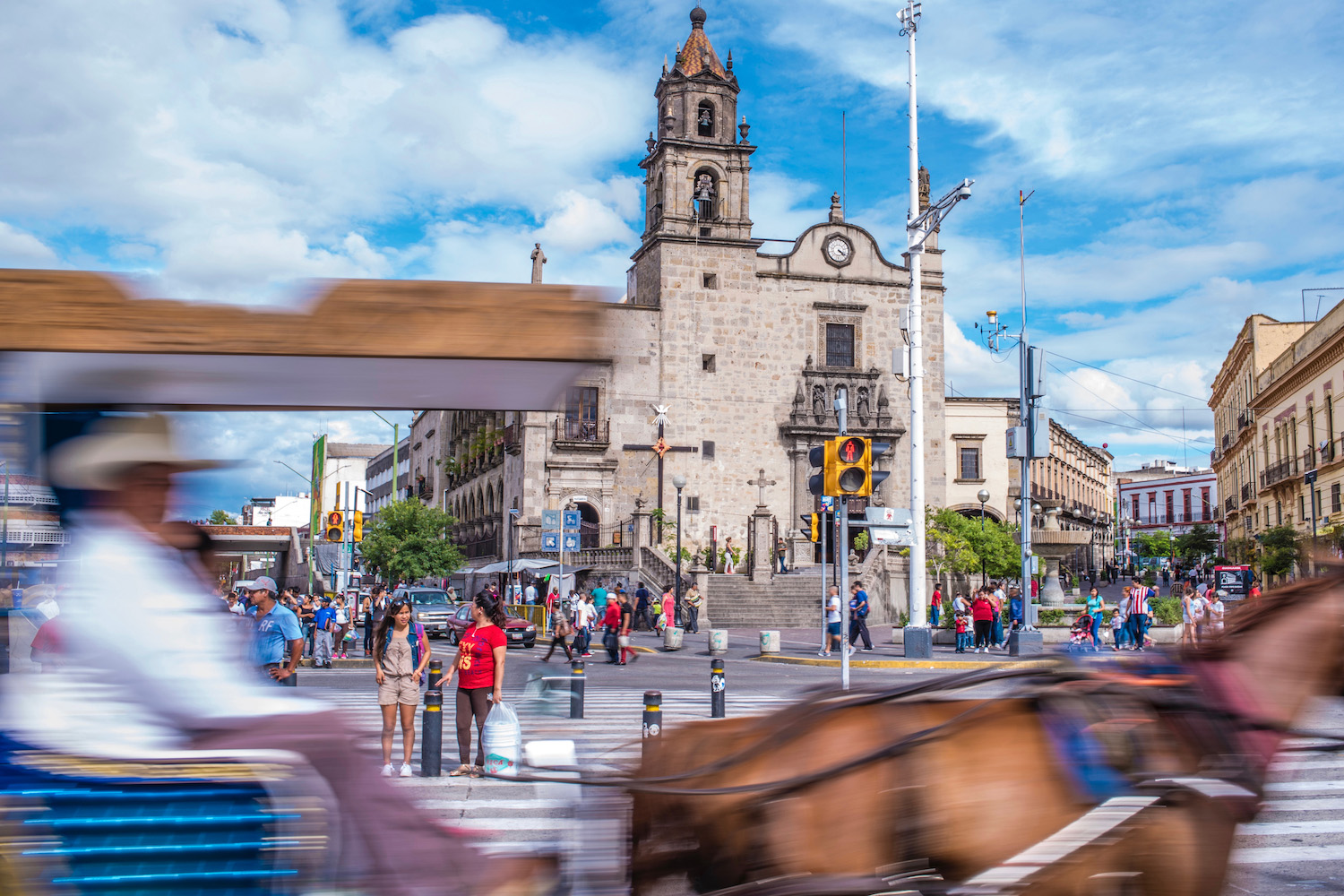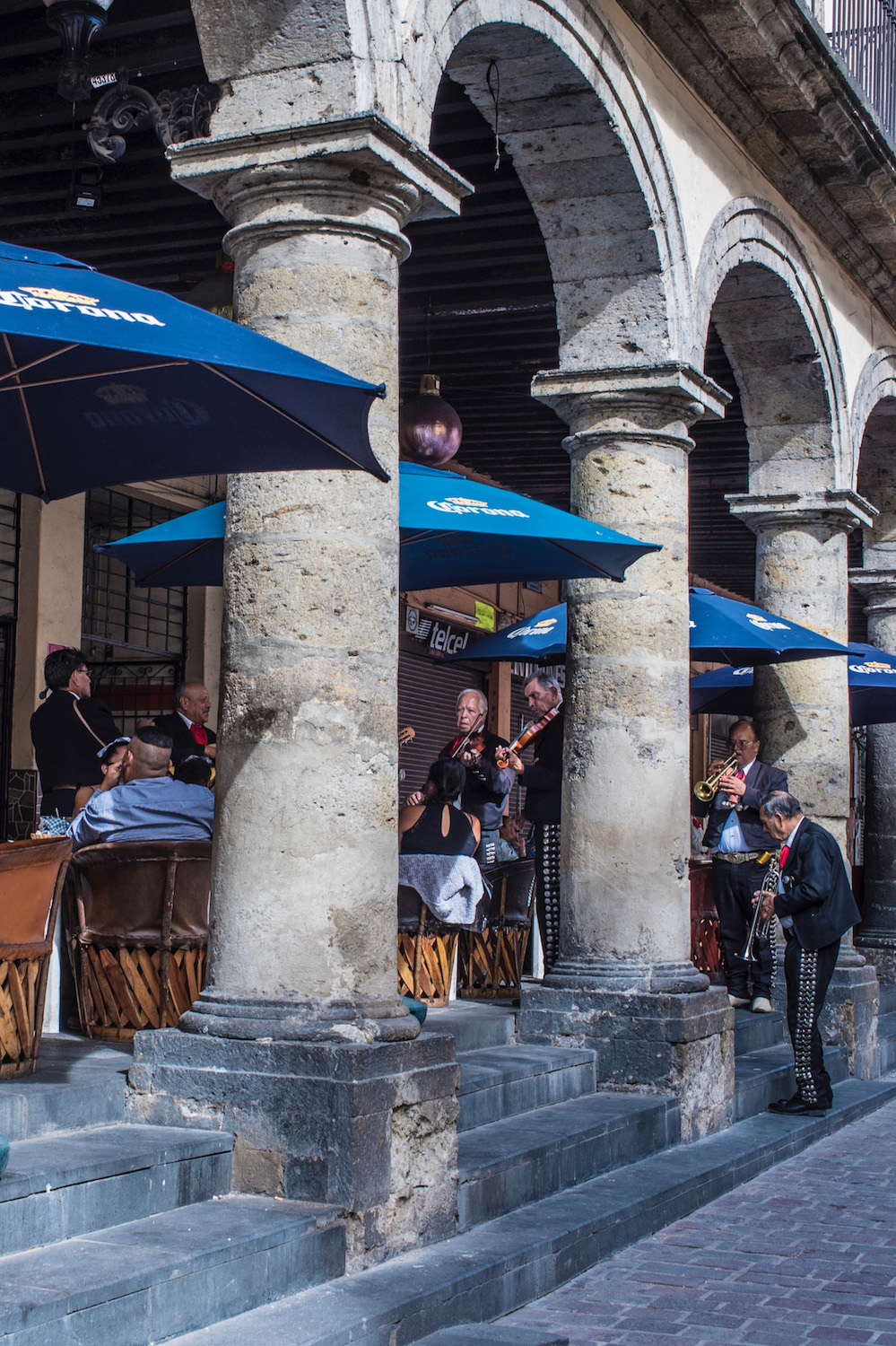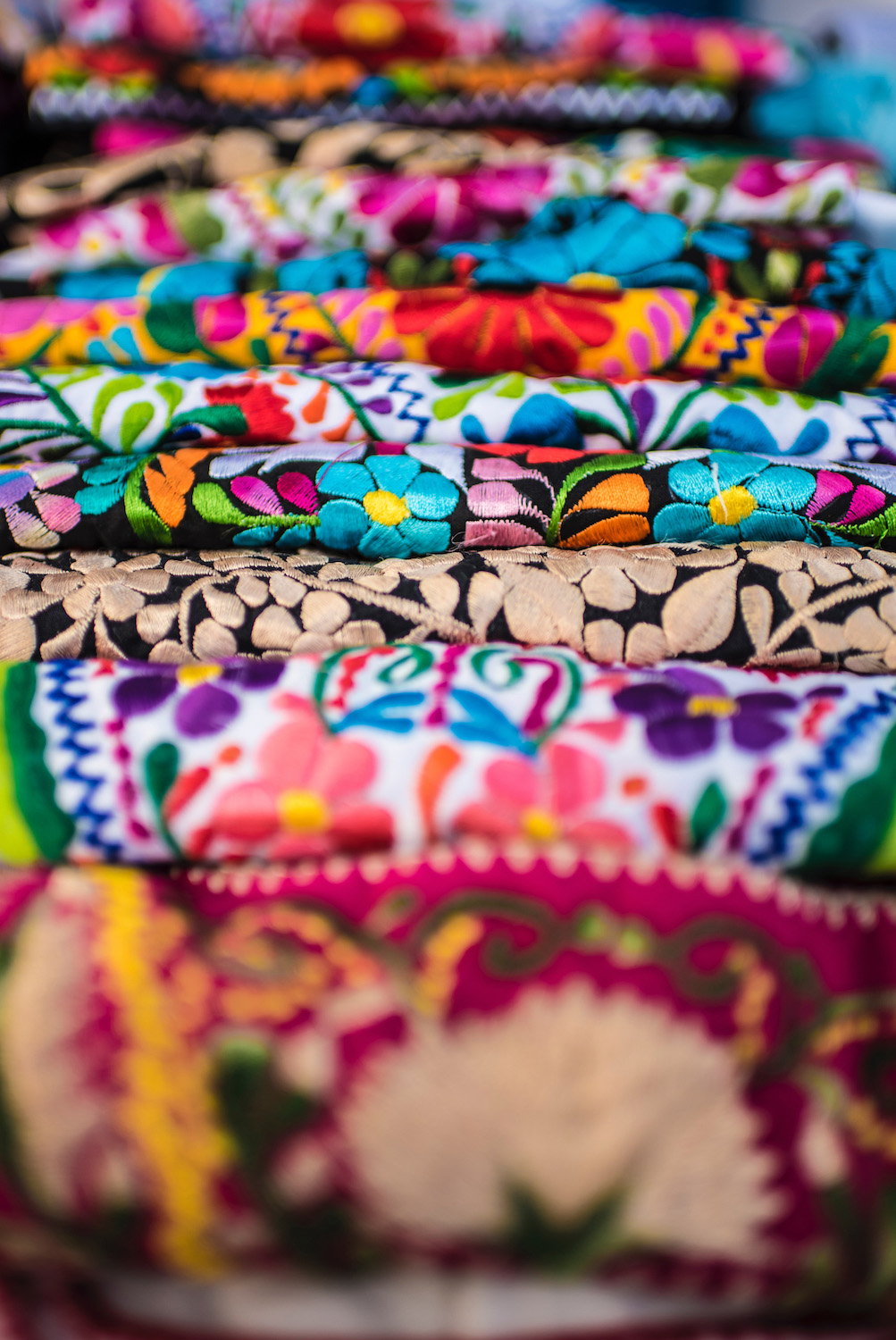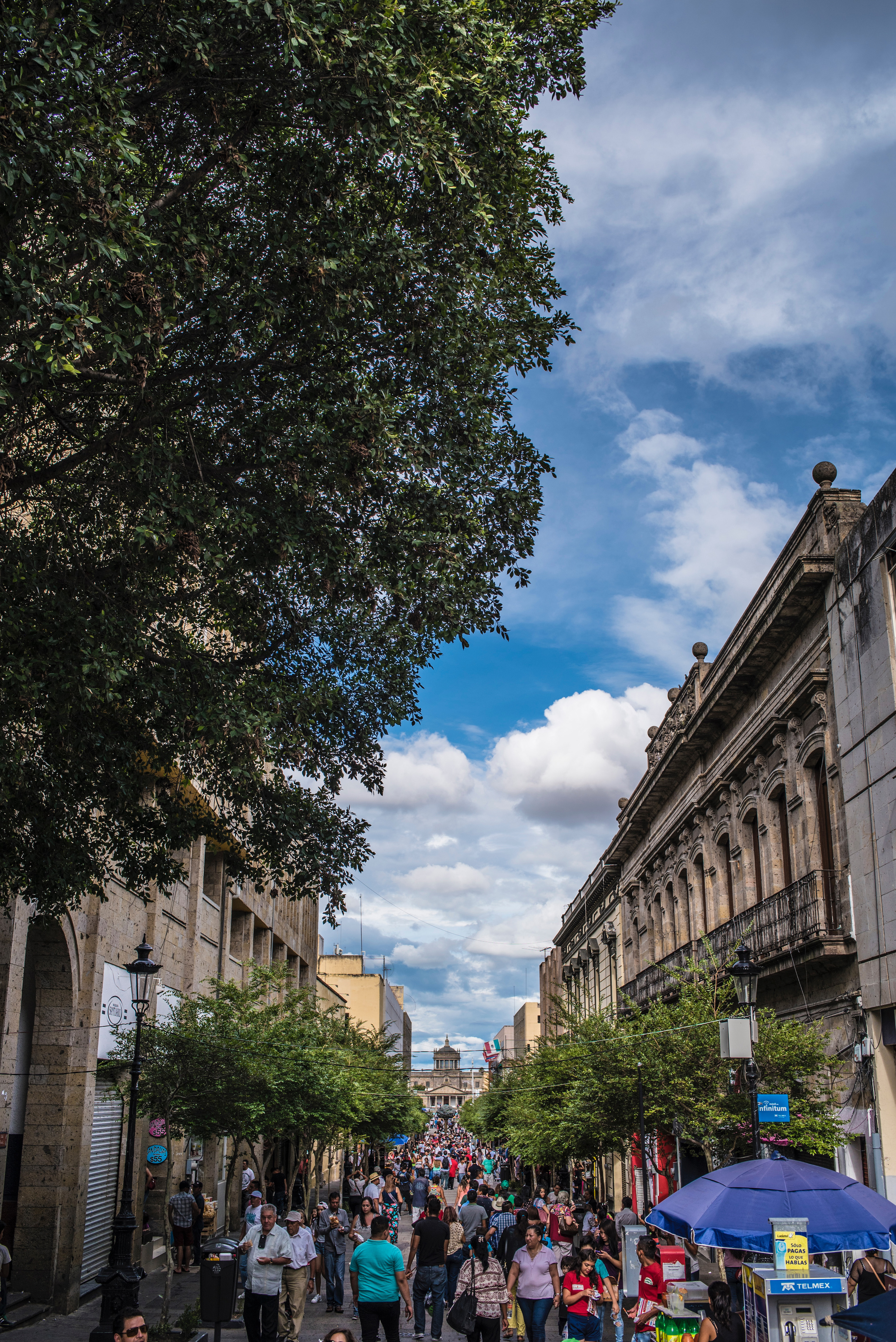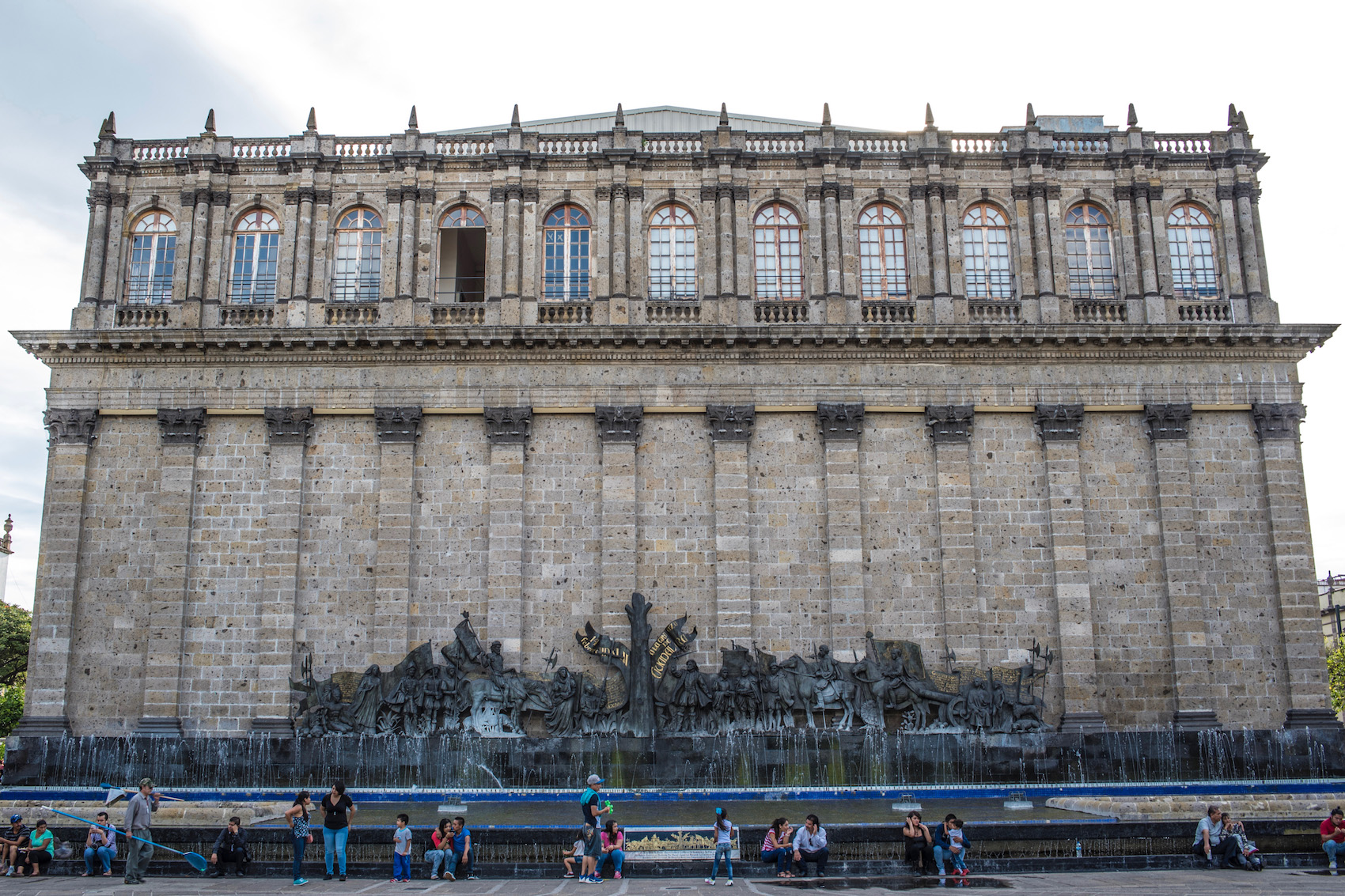 Danilo gasped just moments after having recommended I climb into a tree to get the right angle for my shot, so my first instinct was that the branch I rested on was giving way. But he was walking away from me—backwards—and I was still safely in my perch.
"What's wrong?"
He pointed to the ground and continued backing up.
"I can't see anything," I said, noticing how close he was getting to a nearby succulent.
"A scorpion," he shuddered, stopping just before the first prickly leaf pierced his skin.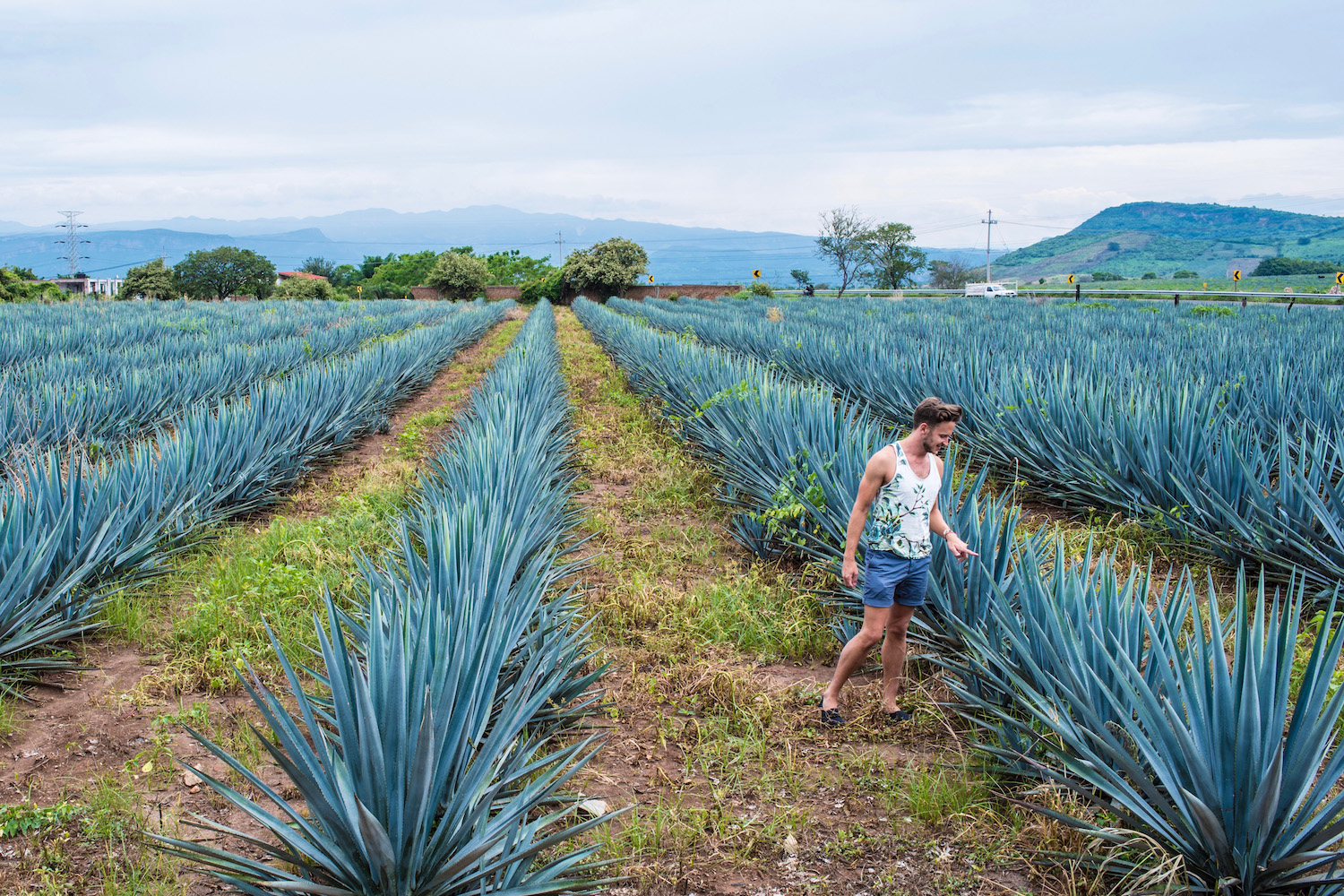 Ordinarily, I'd have also been terrified, but I had several fires lit under my ass. We now had less than 24 hours in the Guadalajara area; our driver to Tequila, Flavio Reyes of Sinaloa, was patiently waiting in the car for us as we attempted to document the rolling fields of blue agave, me from several feet above the ground, on our way to the town of Tequila—I'll buy you a margarita if you can guess why this place is famous.
I hung my tripod inside the tree and dismounted—directly on top of the arachnid, I hoped—then grabbed Danilo's hand.
"Stand by that plant," I walked with him toward my focus point, as the first of nine self-timed shots exposed, "and kiss me."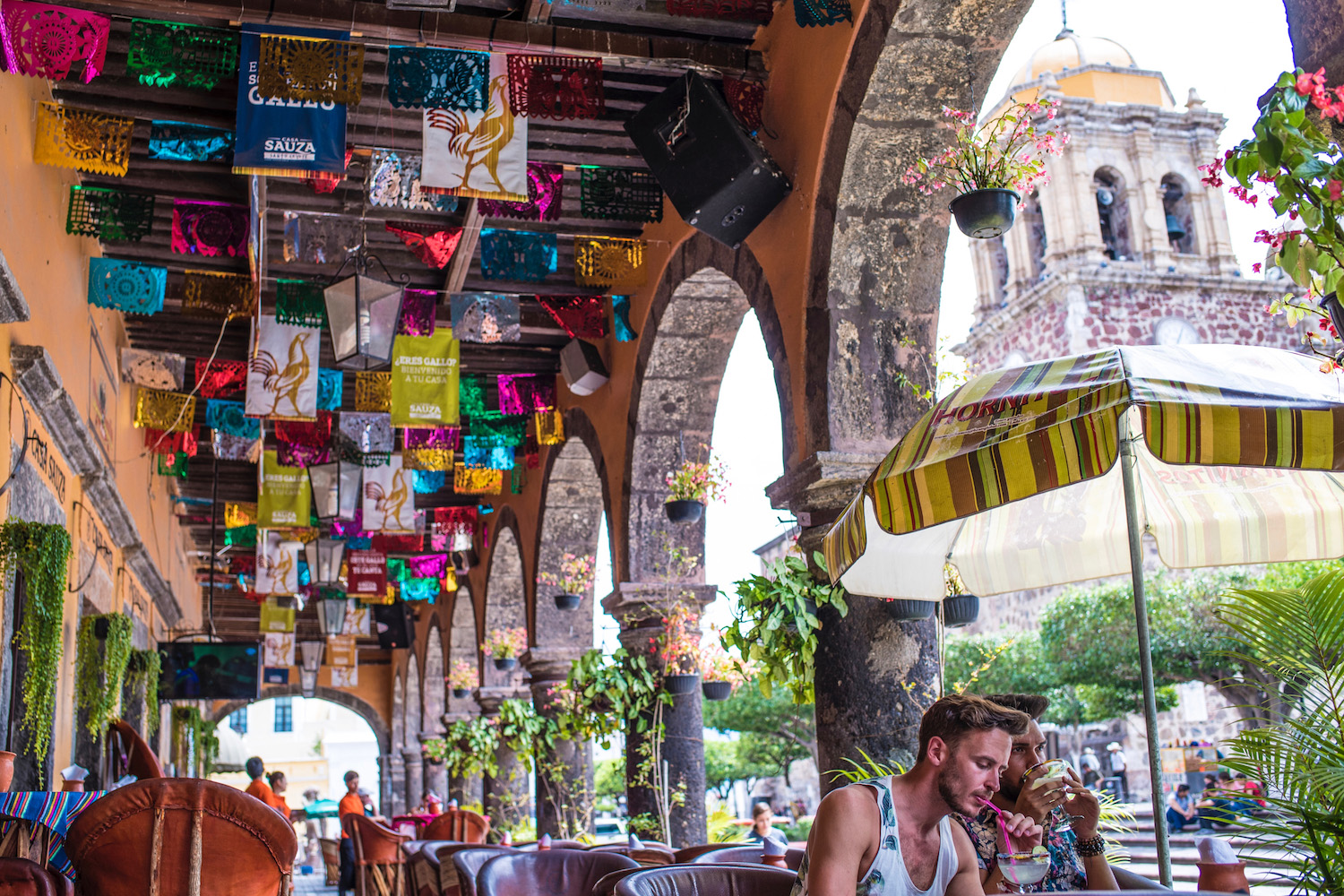 Having originally been settled in the mid-16th century, Guadalajara existed in five other locations before its current one. From attacks by natives, to drought, to famine, to fire, Guadalajara's early history had been one tragedy after another—it's not surprising at all that it's still a hot mess, or that it's so filled with religious imagery.
"Are you enjoying yourself yet?" Danilo asked me, and fed me one of the four flautas we'd had delivered to our suite at the colonial Hotel Morales.
"I am," I bit into it, amused by the fact nearly all of my favorite things about Mexico thus far—kitschy Tequila; five-star hotels at one-star prices; and the fact that Jalisco food just so happens to be what all my favorite Austin taquerias serve—were among the most superficial ones. Amused and disappointed, and not surprised at all.
"Are you?"
Danilo paused and savor his own rolled, fried taco before answering. "Today, I am, but I have to be honest: Your jealousy yesterday—and your breakdown because of it—that was tough for me. It was tough for me to stand by your side."
"But you did," I began rubbing his shoulder.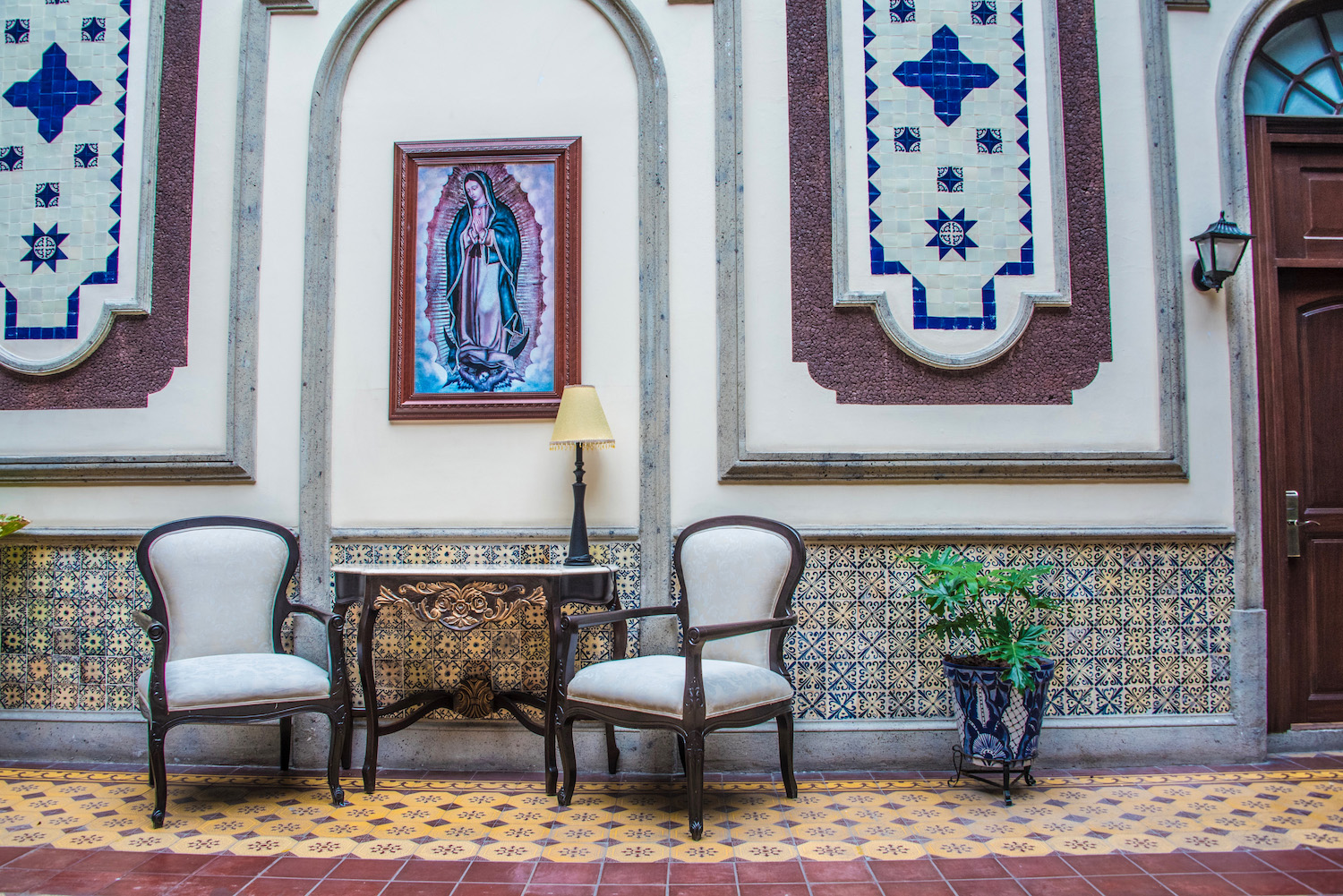 "No creo," I said defiantly as the Uber driver asked me about my religious beliefs during ride to Zapopan, the final place Danilo and I would have the chance to visit during our 44 hours in Guadalajara.
Ordinarily, the conversation would've ended there, but two things were different in this case. First, the conversation was mostly one-sided, both because our loquacious chauffeuse couldn't fucking shut up and because I was as linguistically prohibited from replying as Danilo was by his timidity and reluctant faithfulness.
Secondly, her eyebrows! They were perfectly shaped and dyed the same drugstore-red color as her hair, and the way she looked at me with them through the rearview mirror put the fear of God in me, albeit with her as God.
It was fitting that we were on our way to yet another cathedral as we took this exorcistic diatribe on our chins, zealous Elizabeth smiling the whole way as she shot it toward us.
I don't believe—never have. I remember taking communion at age 5, repeatedly lying to the catechist at my church's parish school of religion shortly after that and singing the words to early 90s alternative songs as the rest of the congregation sang hymns, all for the purpose of proving to myself that nobody was going to strike me dead if I disobeyed.
I've come to live by my own moral code, of course, and I try to do right by it. But no zombie pseudo-messiah is going to stop me from walking into a church during the middle of mass and exposing a shot for 30 seconds.
"Don't you think that's rude?" Danilo asked hours later, as we walked into Templo Expiatorio del Santísimo Sacramento on our way back to the hotel, dozens of people on their knees inside.
I chuckled, albeit not loud enough to disturb any of the faithful. "I believe it is."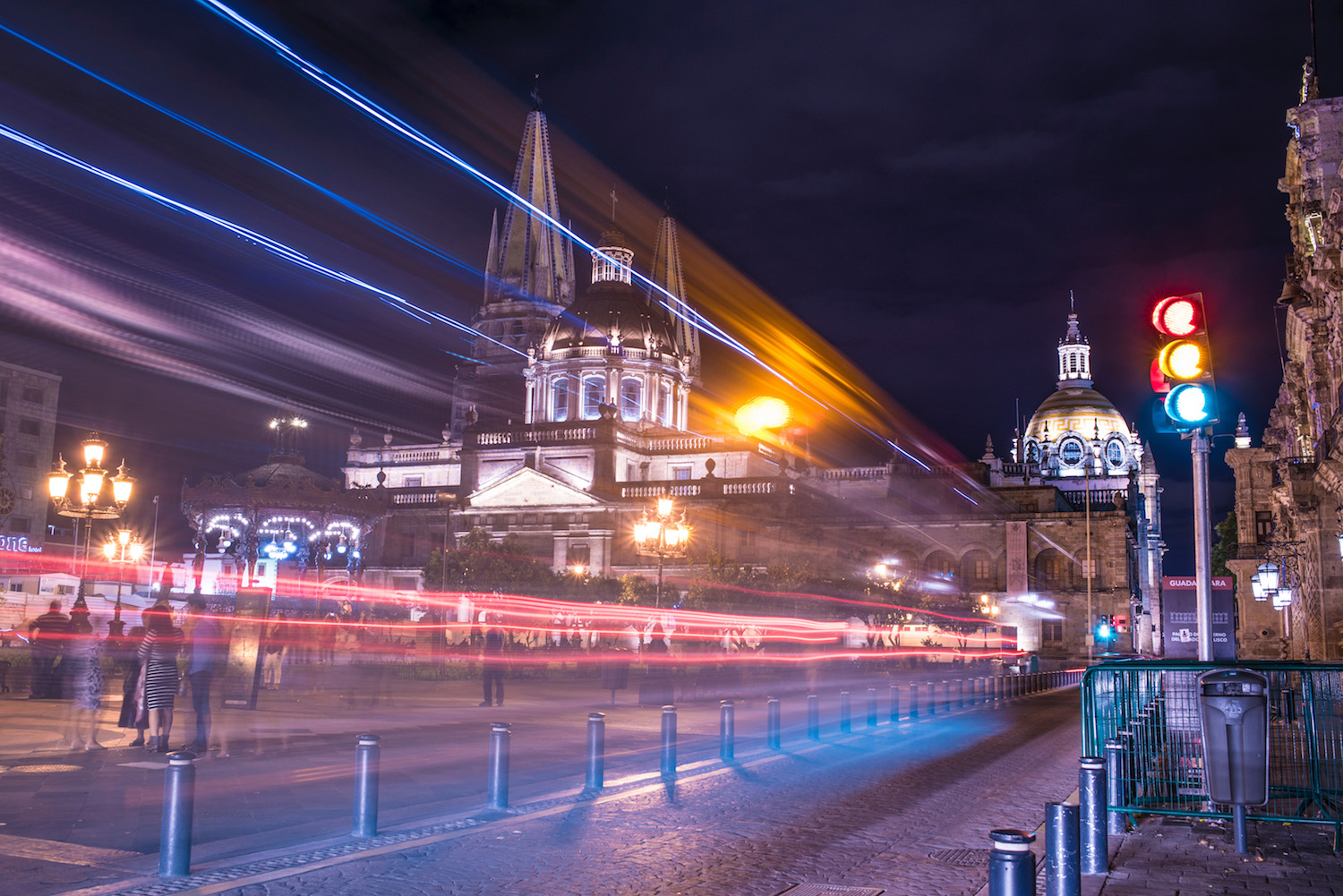 As Danilo and I walked into Guadalajara Airport for our flight back to Austin, just 44 hours after we arrived, I felt simultaneously amused and disappointed at the thought of my trip, but not surprised at all.
I'd followed the professional-travel-blogger M.O. precisely: Write the story and take the photos before I even get on the plane; arrive and feel devastated that my words and pictures are nowhere to be found; seek out ubiquitous, obvious experiences that allow me to get the photos I need; give up on the story I thought I was going to write and just tell the fucking truth.
This trip, of course, was different from almost all my others, because Danilo was with me. It isn't easy to be the partner of a professional travel blogger, let alone one whose success has largely hinged on his ability to spend all his time and energy on blogging, and for whom that success remains at least as great a priority as said partner's contentment.
And it isn't easy to be a travel blogger with a partner, at least not when you spend the first six years of your travel blogging career as a travel blogger without one. It is a lot happier, though, for you if not for your partner—in pictures and, sometimes, when you tell the truth.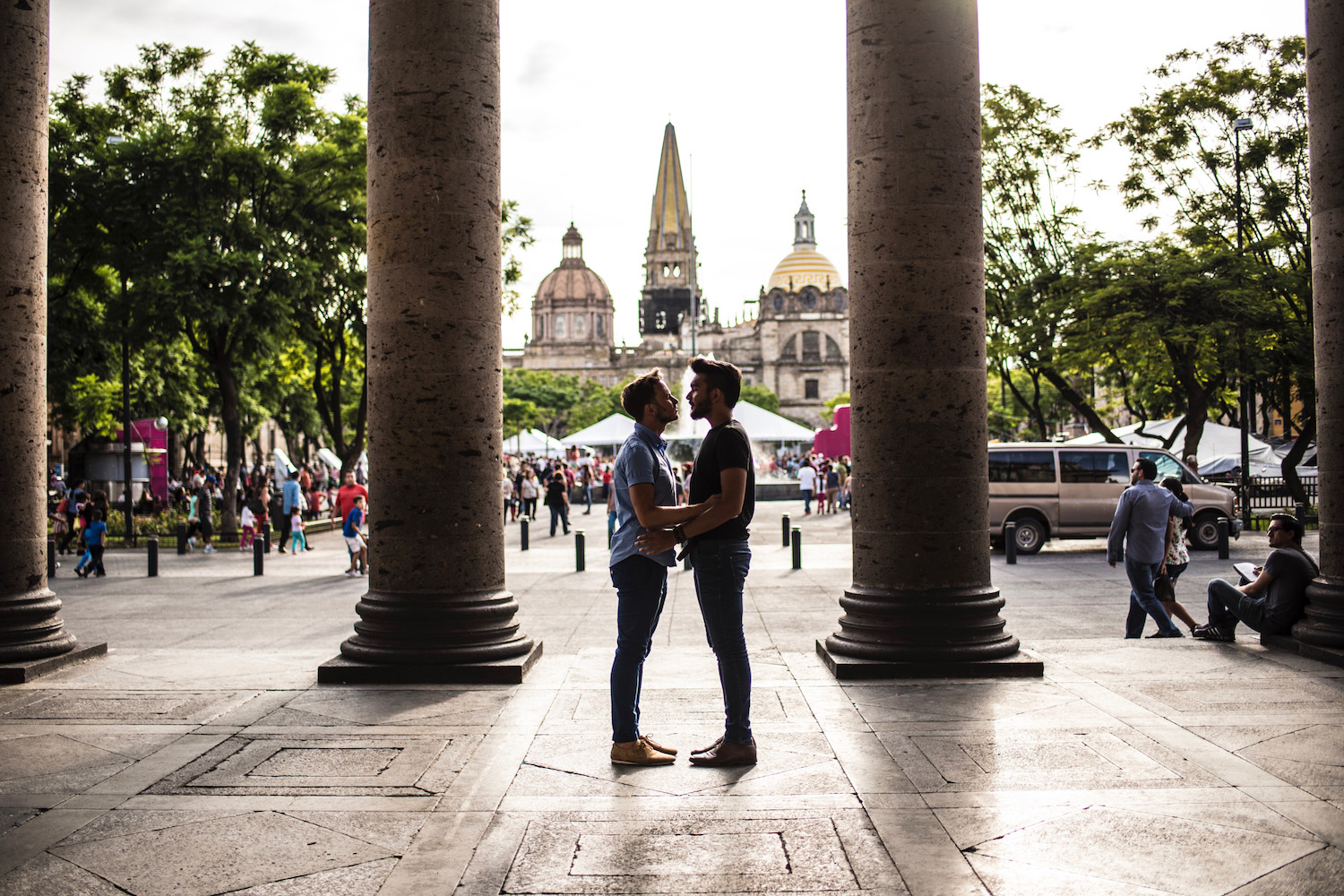 Danilo and I have made a habit of assessing the state of the ruellia we planted together, upon coming home from the three trips we've now taken together thus far, starting with the one to New Mexico a couple weeks ago. That time, the most robust of our four plants was flowering for the first time, which was serendipitous given where we were in our relationship.
We kept an eye on the plants even when we weren't traveling, of course, and quickly realized that the flowers of ruellia, which is also known as "Mexican petunia," go even more quickly than they come—often, the same day they appear.
To be sure, while we counted more than 10 flowers the afternoon of our return to Austin, every single one of them had fallen off by the time the sun rose again. Our relationship, too, had been stripped of its plumage.
(I don't happen to think these occurrences were coincidental, as agnostic as I claimed to be under the watchful, painted eye of Elizabeth Rocio, although I do imagine their synchronicity is more biological than beatific.)
"And what does this mean for us?" Danilo asked, and picked up a wilted blossom from the concrete.
"That if we wait long enough," I said, "probably just until tomorrow, it will bloom again."
He smiled, but then looked wistfully out the window at the plants. "They'll fall off again tomorrow, too."
"And the next day," I reminded him, "there'll be more flowers—the cycle will continue. I mean, even Guadalajara had to be built six times."
A big thanks to Volaris, who currently operates Austin's only year-round, nonstop service to Mexico, for inviting me to participate in the inauguration of their flight.