People started singing the praises of Pokhara to me almost immediately after I arrival in Nepal.
"By comparison," my Grindr hook-up (the one with Batman logo on his motorcycle seat, whom I mentioned somewhere in the bowels of this massive essay) said as we were on our way to watch Hindu dead be burned at Pashupatinath, "Kathmandu is a piece of shit." (I liked Kathmandu immediately, but the standstill traffic all around us certainly didn't weaken his point.)
This continued throughout my Himalaya trek, to the extent that I was more excited to walk the shores of Pokhara's Phewa Lake than I was to leave behind the freezing cold nights of Tengboche Monastery and Phakding, which you'll know is saying something if you've ever shivered through a night in the foothills of Mt. Everest.
I continued allowing my anticipation to build up by spending my first evening in Pokhara locked in my hotel room, a decision that was born more of a desire to rest my sore feet. But no bother: I had a lot of expectations of Pokhara by the time I finally began exploring it, which might explain why I found it so profoundly overrated.
What I Liked About Pokhara
Pokhara wasn't all bad, so allow me to start with what I liked about it. I loved the hotel I stayed in, as much as of an old person as that probably makes me sound like, and I also loved staying south of the main tourist strip, away from all the eco-bros and yoga babes.The rooftop of my hotel offered a great view of Pokhara without actually having to be amid the city's energy.
Furthermore, I really enjoyed my long walk to Davis Falls and the very local parts of town it took me through. As for the falls themselves? Well, I'll be talking about those in a second. They weren't all that, although to be fair they also weren't terrible. In a way, I kind of consider them a proxy for the argument of whether Pokhara is worth visiting, so you'll want to continue reading.
Pokhara's Best (and Worst) Attractions
Phewa Tal
Colorful rowboats on a pristine lake are the iconic image of Pokhara, so that was what I set out in search of just before the sun rose on my first morning in the city, when I made my way to Phewa Tal. While I indeed found the boats (and, for what it's worth, a very chummy canine friend), I also found a lake that was incredibly polluted, and incredibly crowded with tourists (mostly Nepalis, but tourists just the same) at a very early hour of the morning.
World Peace Pagoda
To be sure, there's nothing relaxing about Pokhara's famous lake, not even if you hire one of said boats and paddle out on the lake, or even have someone paddle for you as I did. There are some nice views to be had, be they of the Annapurna Range in the distance (on a clear day), the Hindu Temple on an island in the middle of the lake, or the panorama from the hike up to the World Peace Pagoda, but Phewa Lake is overall pretty weak, if you ask me.
Davis Falls
I mentioned Davis Falls (which I've seen alternatively referred to as Devis Falls and Devi's Falls), named for a Swiss tourist who fell into them and died long before I was born. The good news is that the falls are within the city, and are a quick taxi ride (or slightly less quick walk) away from anywhere you might be. The bad news is that they're covered by a metal fence, completely inundated with tourists and the grounds around them are poorly maintained. Is Pokhara worth visiting? Not if this is why you've decided to come.
Robotic Buddha Museum
Even worse, the area around the falls does them little favors, at least not in terms of tourist attractions. (I did enjoy the Robotic Buddha Museum, but not because it was spectacular or even really all that good.) To be sure, as was the case for Pokhara in general, I derived more pleasure in the vicinity of Davis Falls and the nearby Gupteshwor Cave, which smells like a toilet and isn't very attractive, and through activities such as spotting wild poinsettias and saying hi to locals.
The Annapurna Circuit
It should go without saying that most travelers visit Pokhara either before setting off to hike the Annapurna Circuit, or after coming back in order to recharge. As I did Everest instead of Annapurna, this could be why I didn't really find Pokhara very charming. Then again, I was pretty tired when I got there, and eager for warm air after a night in a frigid Lukla hotel.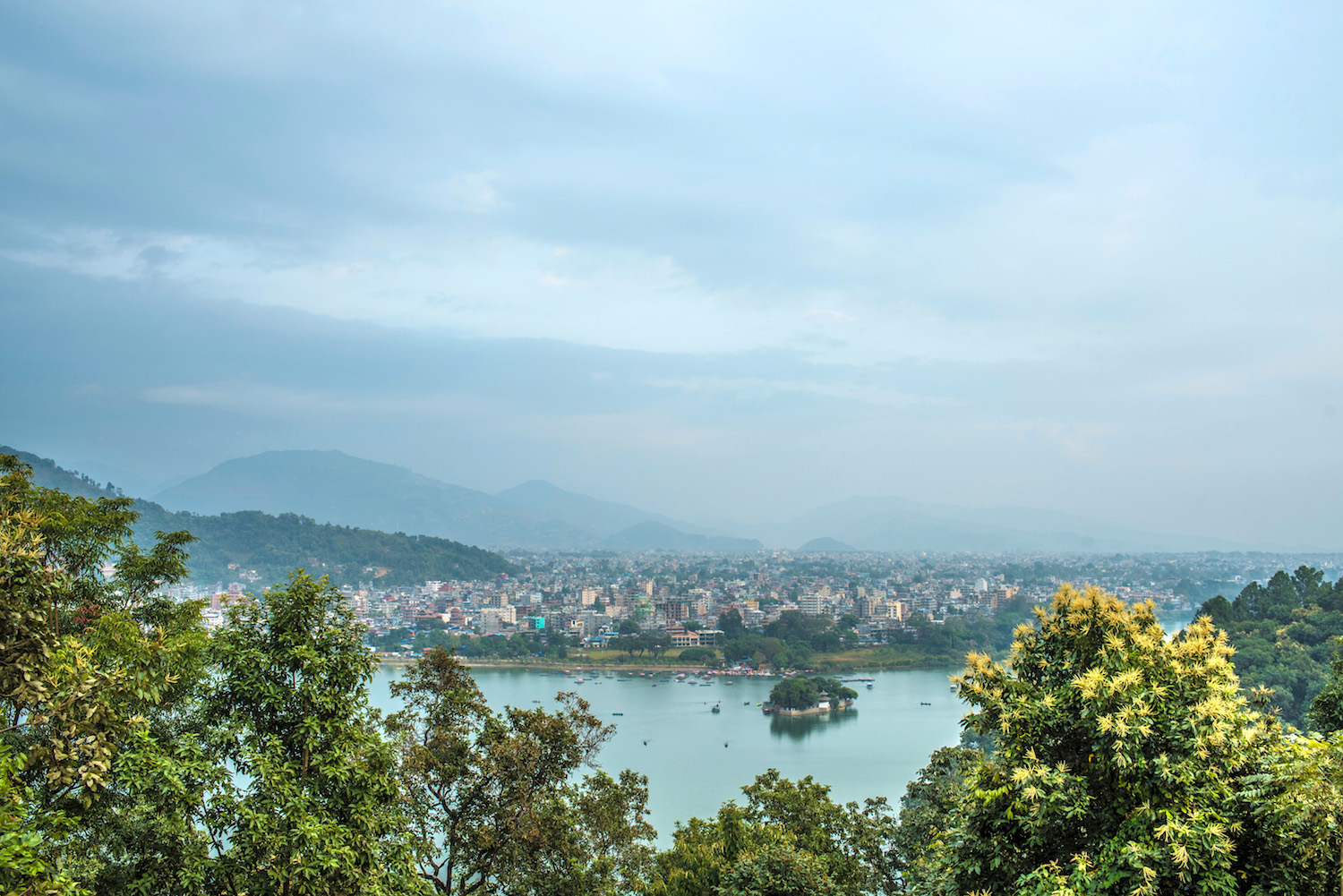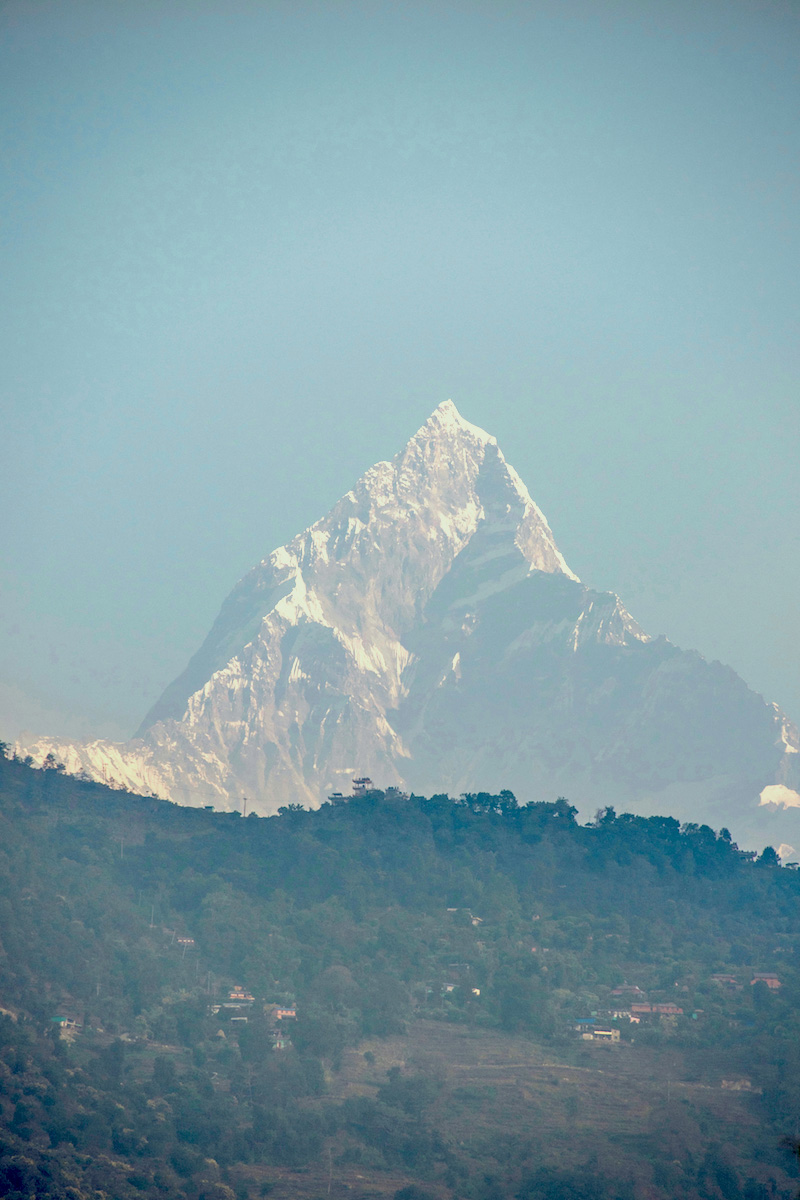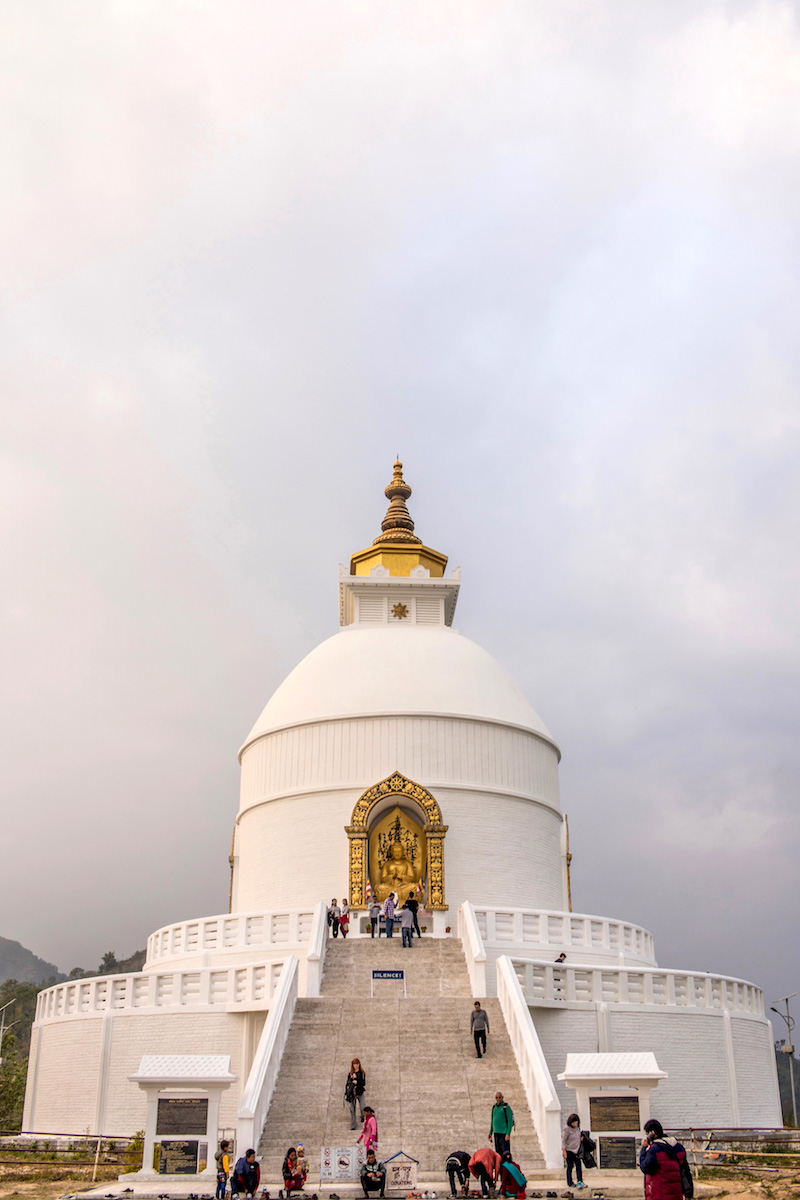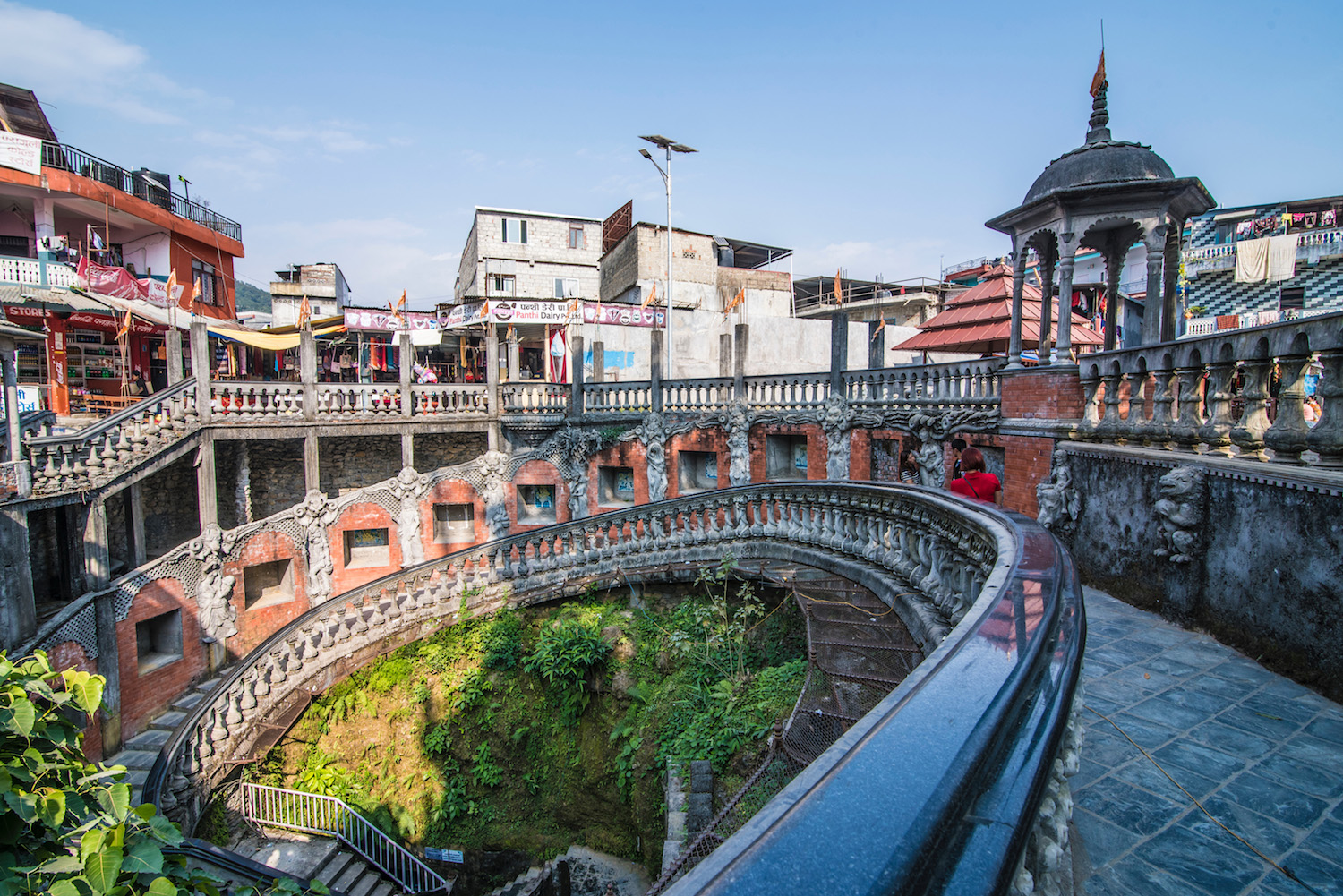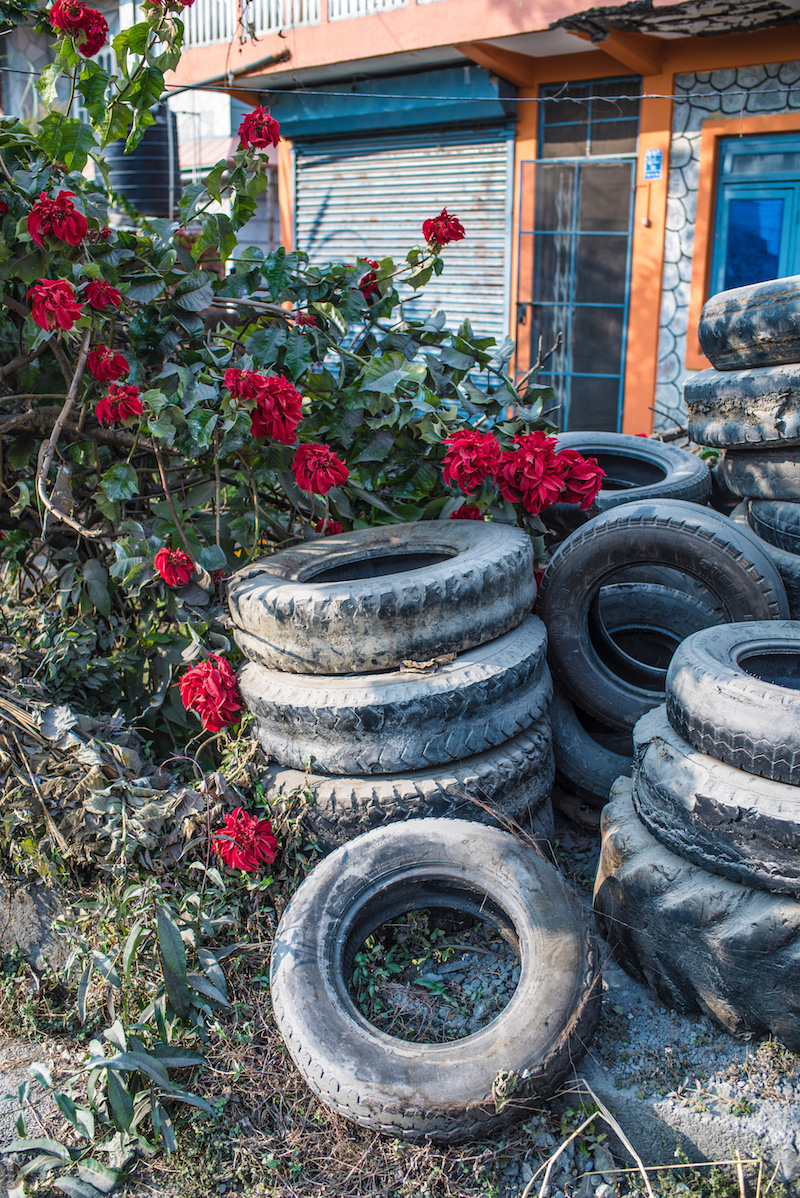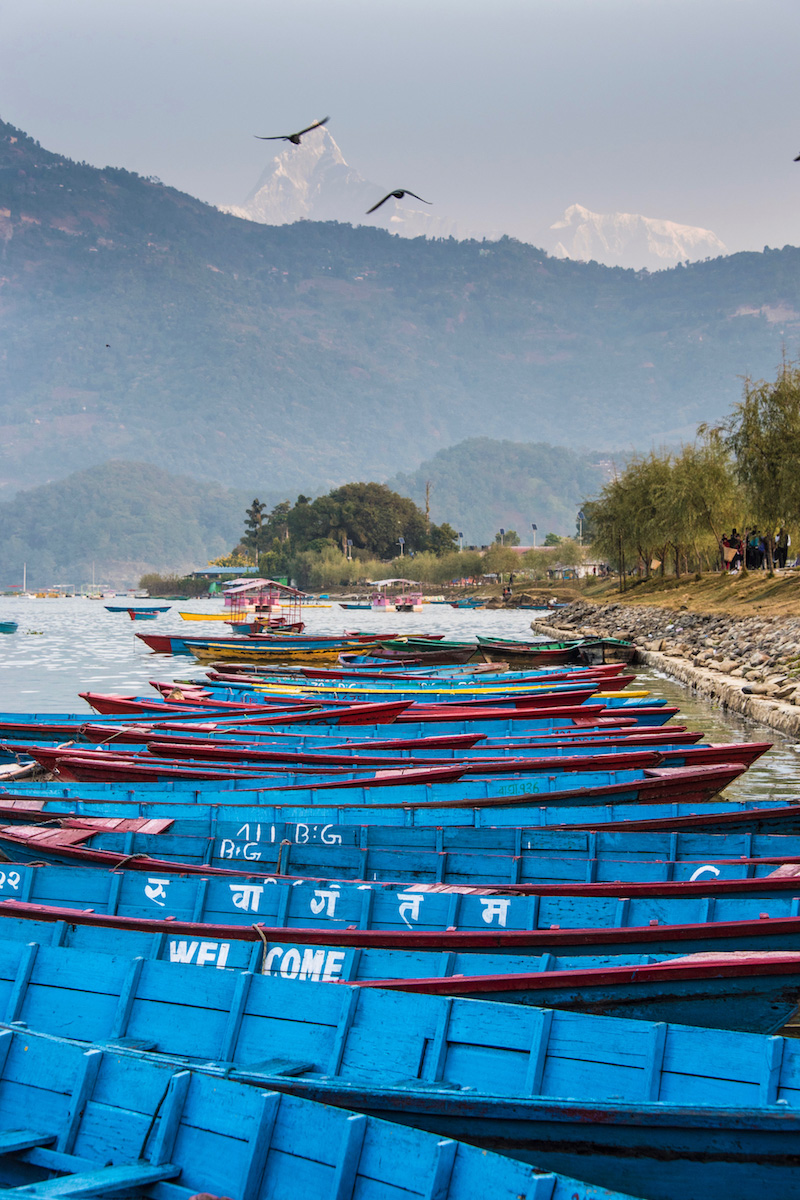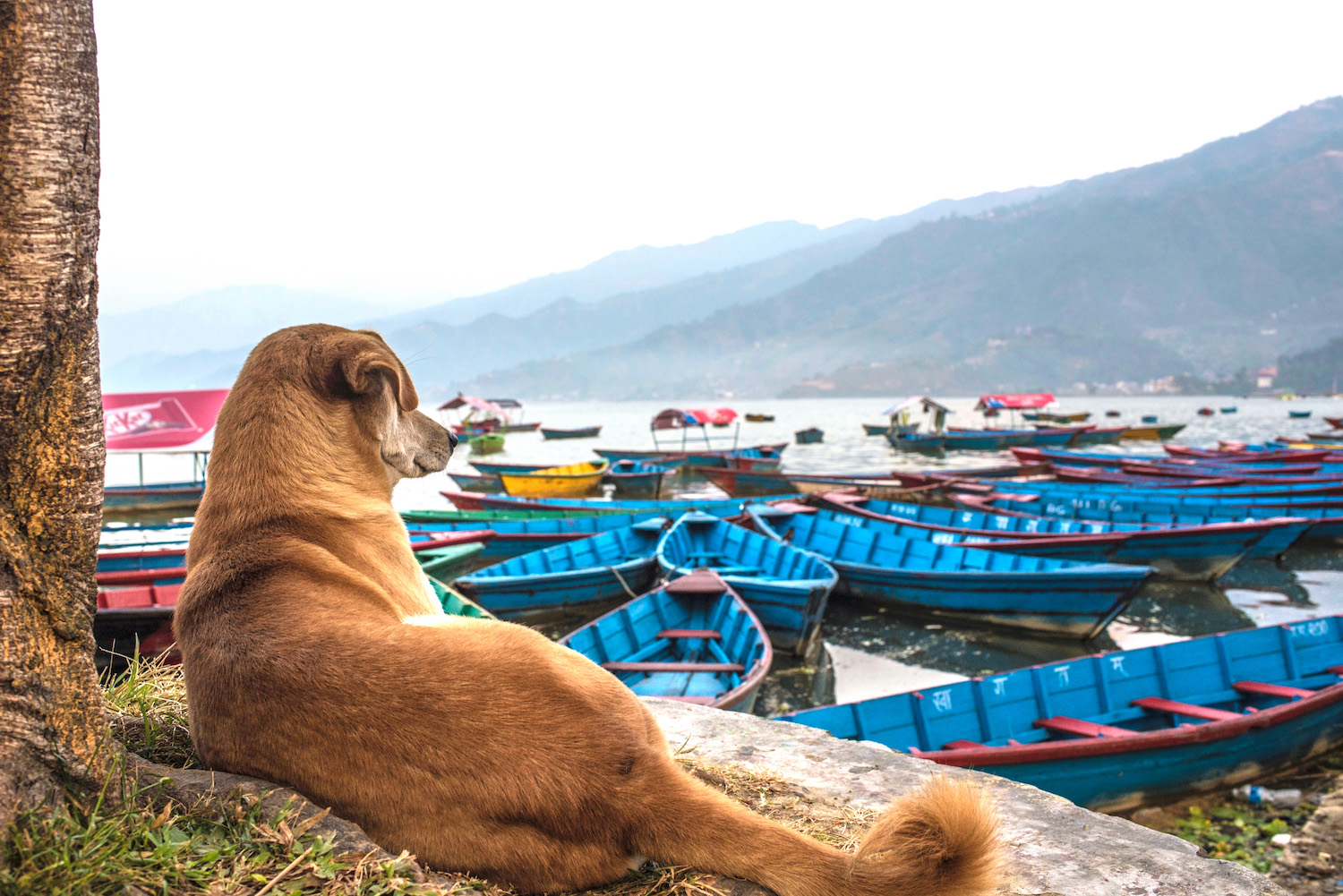 How Many Days Do You Need in Pokhara?
I would only recommend spending a night or two in Pokhara. One night if you're coming here, but don't intend to continue on to the Annapurna Circuit. This is assuming you plan to travel to Pokhara at all: I'm not honestly convinced it's necessary, at least not for its own sake, unless of course you're simply obsessed with the idea of seeing "everywhere in Nepal."
To put it another way, the question "is Pokhara worth visiting?" depends upon where else in Nepal you plan to visit. I can see how Pokhara might be a nice place to decompress for a few nights after hiking in the Annapurna region, even if I didn't feel the same way traveling there immediately after finishing up at Everest. Indeed, if I'd visited Pokhara as my first or primary destination in Nepal, I'd have been extremely disappointed.
Other FAQ About Visiting Pokhara
Why should people visit in Pokhara?
Most people find Pokhara worth visiting primarily because it has a reputation for being the anti-Kathmandu. That is, clear air and nature, as opposed to crowded streets and treeless sidewalks. Additionally, many people stop in Pokhara on the way on or off the Annapurna Circuit.
Which is better, Pokhara or Kathmandu?
In my opinion, Kathmandu is a much more quintessentially Nepalese city than Pokhara. While it's true that Kathmandu is more crowded and dirty, it's also more exhilarating; Kathmandu's Thamel district alone has an atmosphere of excitement that simply doesn't exist anywhere in Pokhara.
Why should people visit in Pokhara?
People should visit Pokhara primarily if they need a place to recharge after a long trek along the Annapurna Circuit, or want to meditate and mentally prepare for such a hike. I don't recommend traveling to Pokhara simply for a city trip—this will almost certainly disappoint you.
The Bottom Line
Pokhara has a golden reputation among Nepalis and snow-white yoga babes alike, but no amount of free Lululemon swag could make me want to return there. At the same time, I do think it's important to visit Pokhara if you're in Nepal already, if only to make this judgment for yourself. After all, there are substantially more people who agree with me than disagree. That's the bad news. The good news? No matter where in Nepal you end up traveling after Covid-19, hiring me to plan your trip will make your journey much more enjoyable.