Choosing the best place to stay in Hong Kong is more difficult than you might imagine, looking at a map of the tiny Special Administrative Region. If you've been to Hong Kong even once, however, you'll realize the flaw in this thinking: Location is more important, not less, in a place so densely population.
To be sure, I'm not just looking to assist Hong Kong first-timers with this article, so I'm going to do more than simply differentiate parts of the city. I'll talk about important contrasts between Hong Kong Island vs Kowloon, of course, but I'll also delve into different types of accommodation throughout the SAR.
Finally, I'll help you tie your decision about where to stay in Hong Kong into planning your the rest of your trip. There's a lot of ground to cover, so let's get right to it.
Areas to Stay in Hong Kong
Kowloon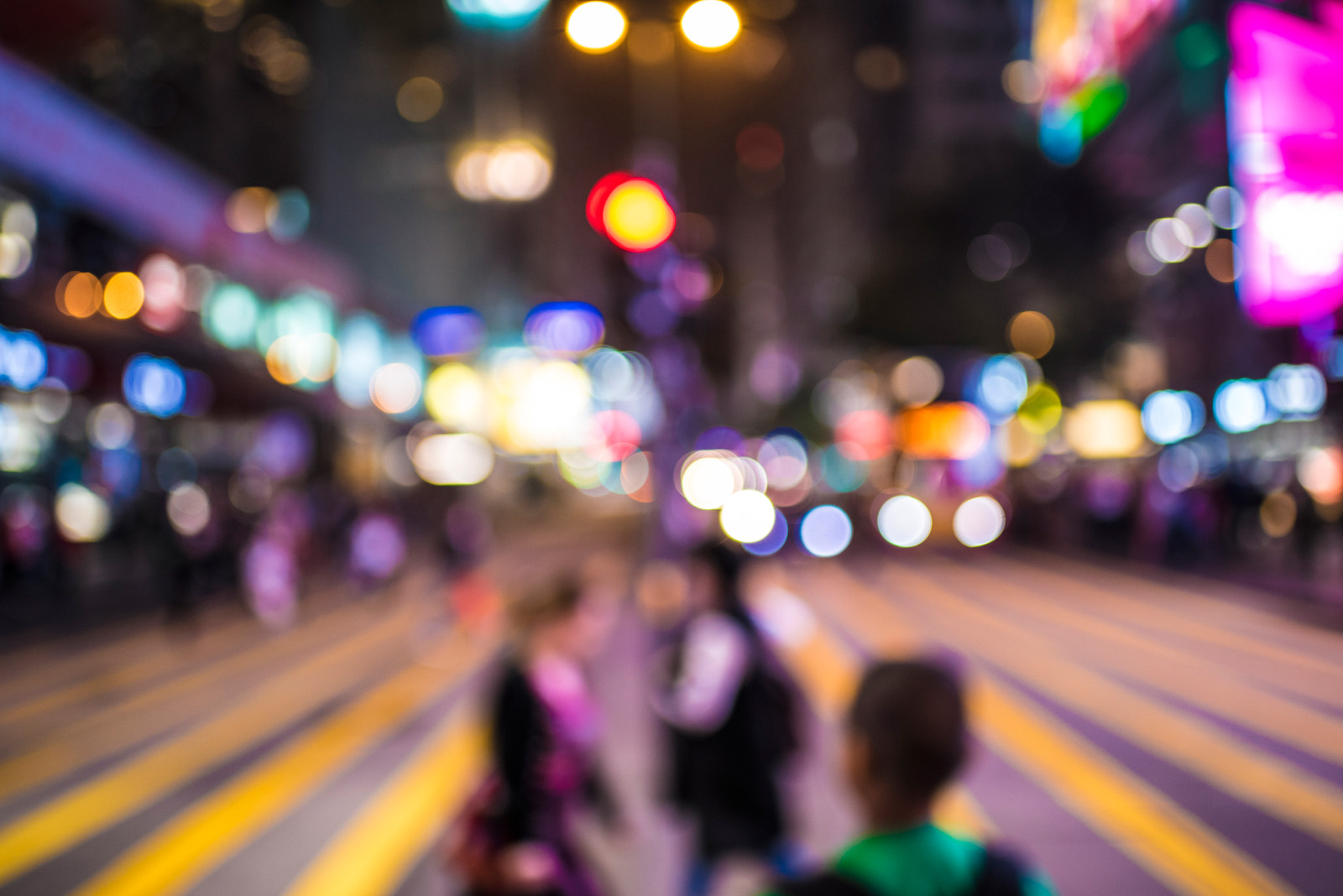 I stayed in Tsim Sha Tsui the first time I came to Hong Kong, and while I wasn't staying in the best hotels in Kowloon way back then, this nonetheless remains where in the SAR my heart resides. From the neon lights along Nathan Road, to the views of Hong Kong Island from the Avenue of Stars, to plentiful street food (and not just in Mong Kong), Kowloon is Hong Kong for me.
Hong Kong Island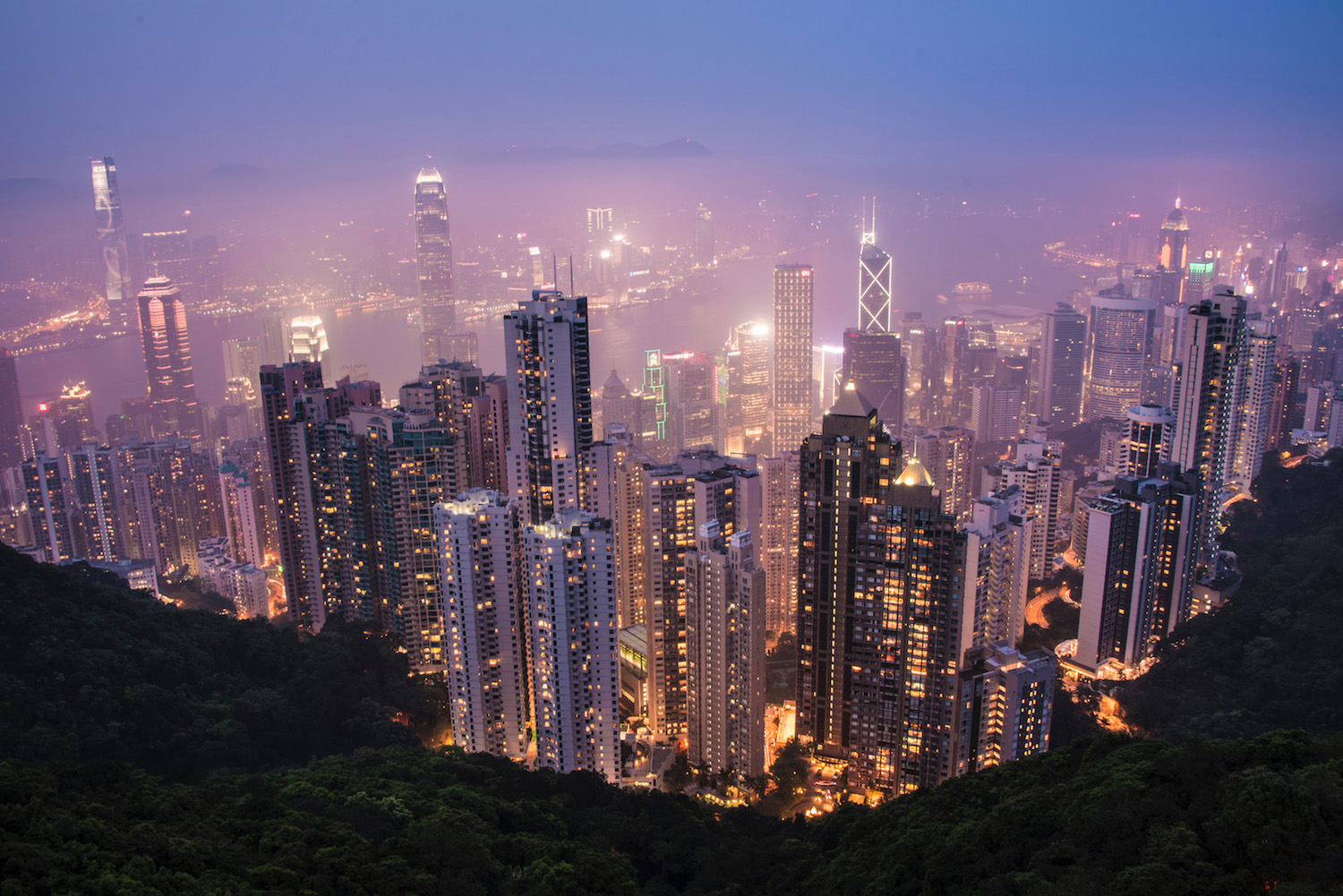 The majority of travelers would probably agree that Hong Kong Island is best place to stay in Hong Kong—especially those without budget limitations. Hong Kong Island is where the a number of Hong Kong's major attractions are located, after all, from Victoria Peak and the Peak Tram, to the Hong Kong Zoological and Botanical Gardens, to a lot of the upscale bars and restaurants you find in Hong Kong, including Dim Sum Library at Pacific Place mall, which I discovered only recently.
New Territories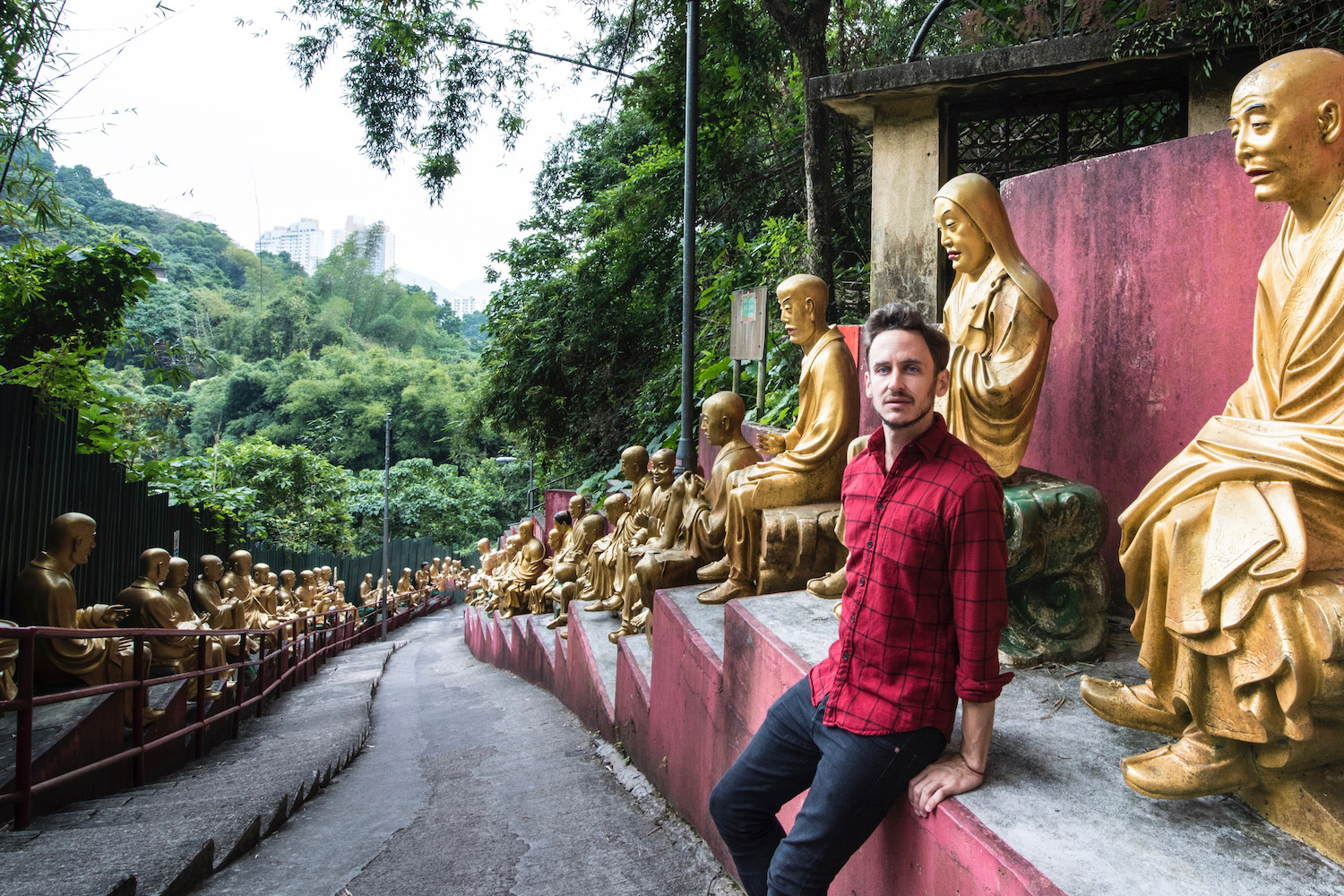 If hotels in central Hong Kong are too expensive for you, one way to get around this is to stay outside the center in the New Territories—although I admit this is a somewhat nebulous term. For example, some people consider Sha Tin (which is just a few Hong Kong MTR stops north of Tsim Sha Tsui, near 10,000 Buddhas Monastery) to be the new territories, while others reserve this classification for more distant areas, such as Sai Kung or Tin Shui Wan, which is near Shenzhen and mainland China.
Other Hong Kong Areas to Stay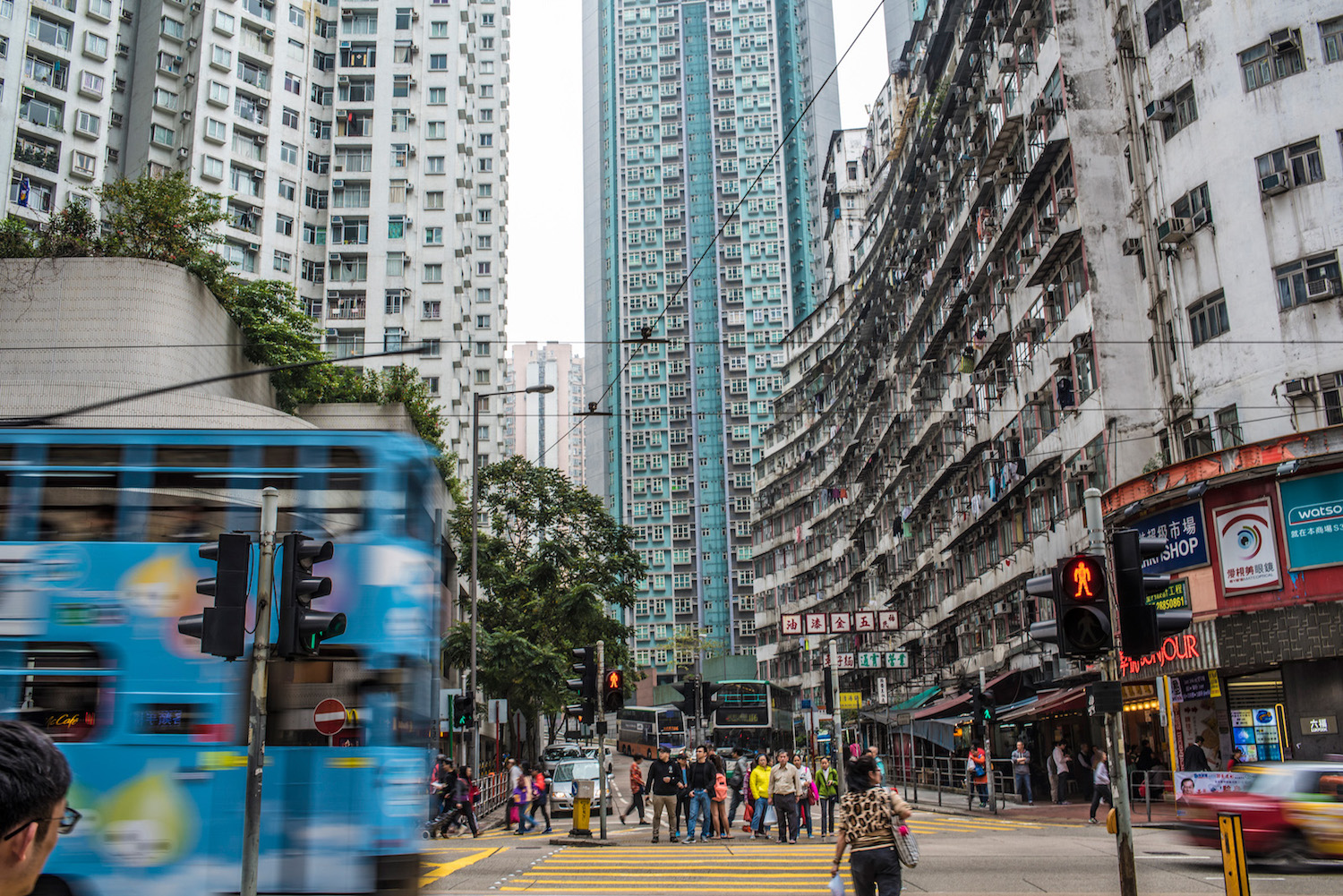 Or outlying islands like Lantau (where the Big Buddha and Hong Kong Disneyland are located) and Lamma. Hey, as long as you don't mind long-ish ferry rides to and from Hong Kong's main tourism centers, you can stay in places like this and still say you've booked Hong Kong island hotels without lying! Alternatively, you could theoretically stay in Macau and simply commute to Hong Kong, if for whatever reason (a gambling addiction, a proclivity for Portuguese-colonial architecture) that's more your style.
Types of Hong Kong Accommodations
Hong Kong Luxury Hotels
There is no shortage of luxury hotels in Hong Kong and they're all throughout the city—the bigger your budget, the harder choosing one will be. I personally love The Peninsula Hong Kong in Tsim Sha Tsui for its heritage, and Four Seasons Hotel Hong Kong on Hong Kong Island for the amazing views it offers, but beyond that can't provide a lot of guidance. Depending on when you book, you may find an unlikely guide in the form of availability (or lack thereof, as is often the case).
Boutique Hotels in Hong Kong
If you don't care about the number of stars your hotel technically has, and don't need outright opulence, then in my opinion the best place to stay in Hong Kong is at one of the SAR's chic, conveniently located and character-filled boutique properties. In keeping with what I wrote earlier, my favorites are in Kowloon, namely Perkin Hotel and Hotel Pravo in Tsim Sha Tsui, Metropark Hotel in Causeway Bay on Hong Kong Island is also a great spot.
Hong Kong Budget Hotels
I never searched hard for cheap hostels in Hong Kong, even when I actually was a broke backpacker–I stayed in a guesthouse in Chungking Mansions back then. Surprisingly, much of the budget accommodation in hotel is centrally-located, even if it doesn't have much ambiance and can feel somewhat sketchy. Specific affordable accommodations in Hong Kong include Taj Super Deluxe along Nathan Road in Tsim Sha Tsui, and Soso Hostel in Central on Hong Kong Island.
Apartments in Hong Kong
I almost never stay in a Hong Kong Airbnb for one simple reason: I don't want to fall too in love with the idea of living here, since I couldn't afford it (as lovely as it would be!). On the other hand, if you're not as prone to expatriation as I am, you can search for luxe apartments near Hollywood Road in Central, or more local properties in the New Territories.
Plan Your Trip to Hong Kong
Where you stay in Hong Kong is essential to planning your larger Hong Kong itinerary, whether you realize it now or not. While the entire SAR is very well connected by rail, road and water, how you arrange your trip will depend almost completely about where you choose to base yourself, particularly if you only have a few days in Hong Kong and time is really of the essence.
Most travelers, of course, will only spend about 3 days in Hong Kong (maybe even less), which makes the idea hiring a Hong Kong trip planner seem somewhat unnecessary. On the other hand, if your Hong Kong adventure is part of a larger bout of Asia travel, you might want to look into my Travel Coaching service more carefully.
The Bottom Line
Whether you simply wanted to determine the best place to stay in Hong Kong, or to reconcile your Hong Kong hotel choice with your larger itinerary, I imagine this post has brought you a lot of clarity. Hong Kong looks small on the map, but location is of outsized importance here. Likewise, the type of accommodation you choose is just as important as where in Hong Kong you decide to stay. I hope you have a great trip to Asia's World City!