I don't know about you, but a weekend in Hong Kong is one of my favorite travel pleasures. It's been forever since I last enjoyed it—in November 2019, just weeks before Covid-19 began decimating the global tourism industry.
The good news? It's very likely that travel to Hong Kong will be possible at some point in 2021, as vaccination campaigns around the world begin to slow the spread of Covid-19. The better news? Even if it's 2022 and coronavirus is a long-forgotten bad dream, you'll still benefit from reading what I have to say below.
Hong Kong, after all, isn't going anywhere. But I hope you—and me!—will be soon, after having been cooped up in our own countries for so long.
My Favorite Hong Kong Hotels
As a general rule, if you're only spending a weekend in Hong Kong, I think it's best to stay in a hotel (as opposed to an Airbnb apartment. On the Kowloon side of the city, I love Hotel Pravo, which is literally steps from Nathan Road and Tsim Sha Tsui station. If you prefer to stay on Hong Kong Island, meanwhile, the chic Island Pacific Hotel situations you in the heart of Sai Ying Pun, a convenient and upmarket yet underrated (and all too often overlooked) neighborhood. (TIP: If Hong Kong accommodation prices aren't to your liking, consider consulting VPNSurfers for recommendations on virtual private networks, use of which can result in lower prices, depending upon where you set your location!)
If, on the other hand, you have your heart set on a more "local" experience, I can personally recommend this Airbnb apartment near Sheung Wan station. It's probably in the best location on all of Hong Kong island, to say nothing about how large it is (as Hong Kong apartments go, anyway). If this place is not available, most anywhere near Central/Sheung Wan/Sai Ying Pun stations (on Hong Kong Island) or between Tsim Sha Tsui and Mong Kok in Kowloon will do.

How to Organize Your Hong Kong Weekend
Start close to "home"
Whether you stay in Hong Kong Island or Kowloon, I suggest you check in to your hotel and stick close to "home" on day one. If you stay in Kowloon, this could involve beginning with an afternoon visit to somewhere like Chi Lin Nunnery or 10,000 Buddhas Monastery. On Hong Kong Island, meanwhile, you might take a relaxing double-deck tram ride through Central before finishing with drinks along Hollywood Road or in Soho.
Eat with intention
Food (and drink) will be an integral part of your weekend in Hong Kong, so why not put a little thought into it? I'm not saying you need to plan out meals or make cumbersome reservations, but rather that you have a culinary strategy. For example, for every local meal of dim sum or roast duck you have, you might choose something more upmarket next, be it upscale Cantonese food or even drinks at one of Hong Kong's many sky bars.
Mix ancient and modern
Hong Kong, like many cities in East Asia, is all about contrast. While marveling at the skinny skyscrapers as you travel up the Mid-Levels Escalators from Central Pier, why not say a prayer or two at Man Mo Temple? Likewise, a ride up the ultra-modern Ngong Ping 360º cable car is the perfect antithesis to the experience of walking through Tai O fishermen's village, while feels centuries back in time.
Keep a narrow focus
The key to a successful weekend in Hong Kong is not over-extending yourself. This is not to say you can't leave the central part of the city—I did just recommend two activities on Lantau island, after all. Rather, once you've set in place the geographical contours of your trip, consider limiting yourself to one main activity each in morning, afternoon and evening, and choosing interstitial experiences that physically connect them while thematically complementing them as well.
End on a high note
I'm a sucker for a good viewpoint, and Hong Kong is chock full of them. The obvious choice for where to get the best view in Hong Kong is Victoria Peak; this place is also horrendously crowded. A more underrated option is the Lion Rock hike, although this is quite strenuous and will also consume the better part of an afternoon. Then again, you could always pay for top-floor access—literally—and drink at one of Hong Kong's many rooftop bars to enjoy your panorama.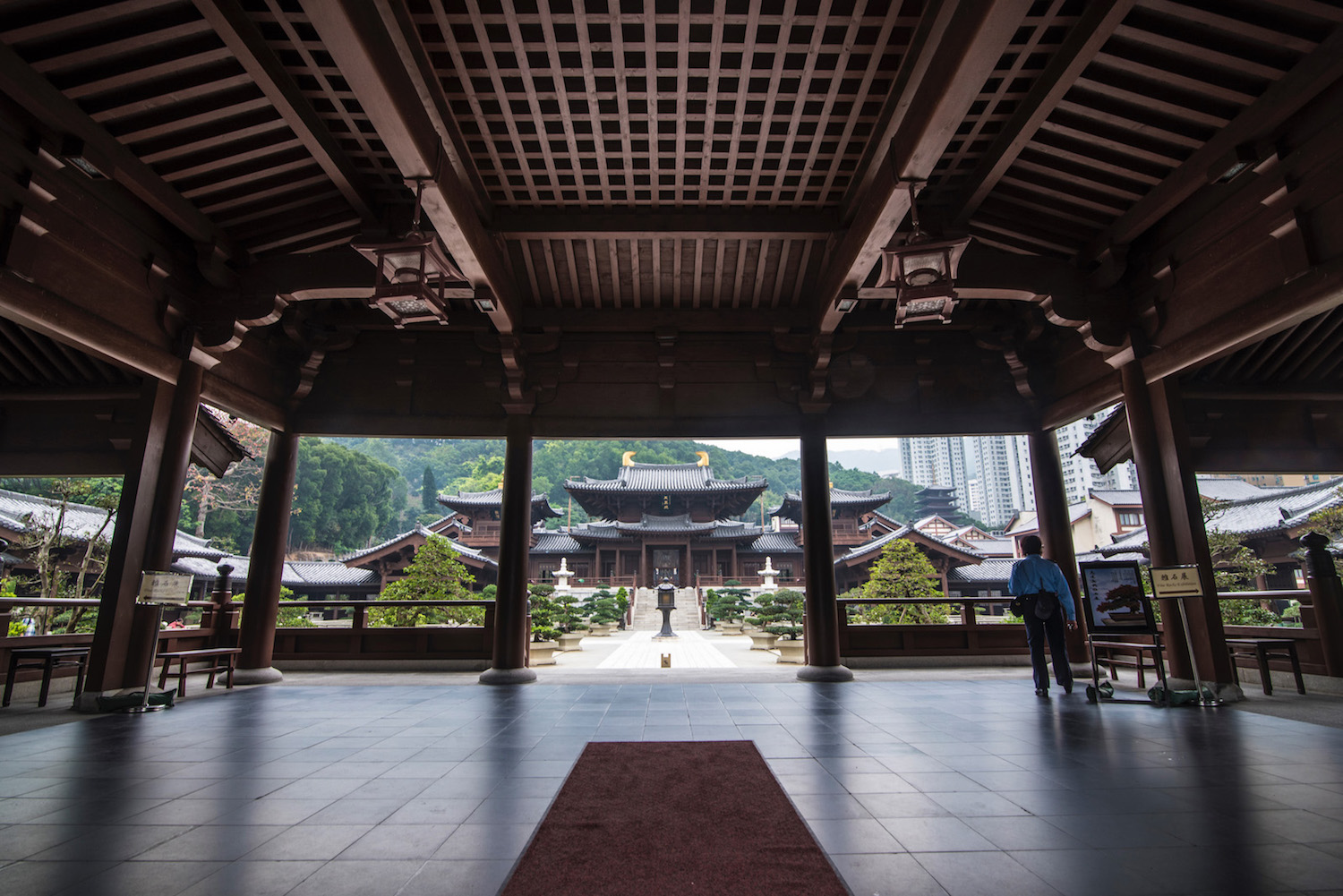 How to Spend 3 Days in Hong Kong (or Longer)
You'll probably notice that I haven't recommend any day trips, at least not so far. This is because, if you only have a weekend, you'll really be hard pressed to escape the rim of Victoria Harbor. If, on the other hand, you're more flexible with how many days in Hong Kong you spend, you'll have more freedom. If you're reading this during the Covid era, these will entail "domestic" excursions, such as to the Big Buddha of Lantau island, or a day of sun and surf at Shek O Beach.
Another way to expand to three days (or longer) from your weekend in Hong Kong would be to "live" in Hong Kong for a week or two, digging deep into the cuisine and culture of whatever "home" neighborhood you choose. This is particularly easy—and tempting—if you rent an apartment. It's also possible if you stay in a hotel, although I imagine this will be cost-prohibitive to most people reading right now.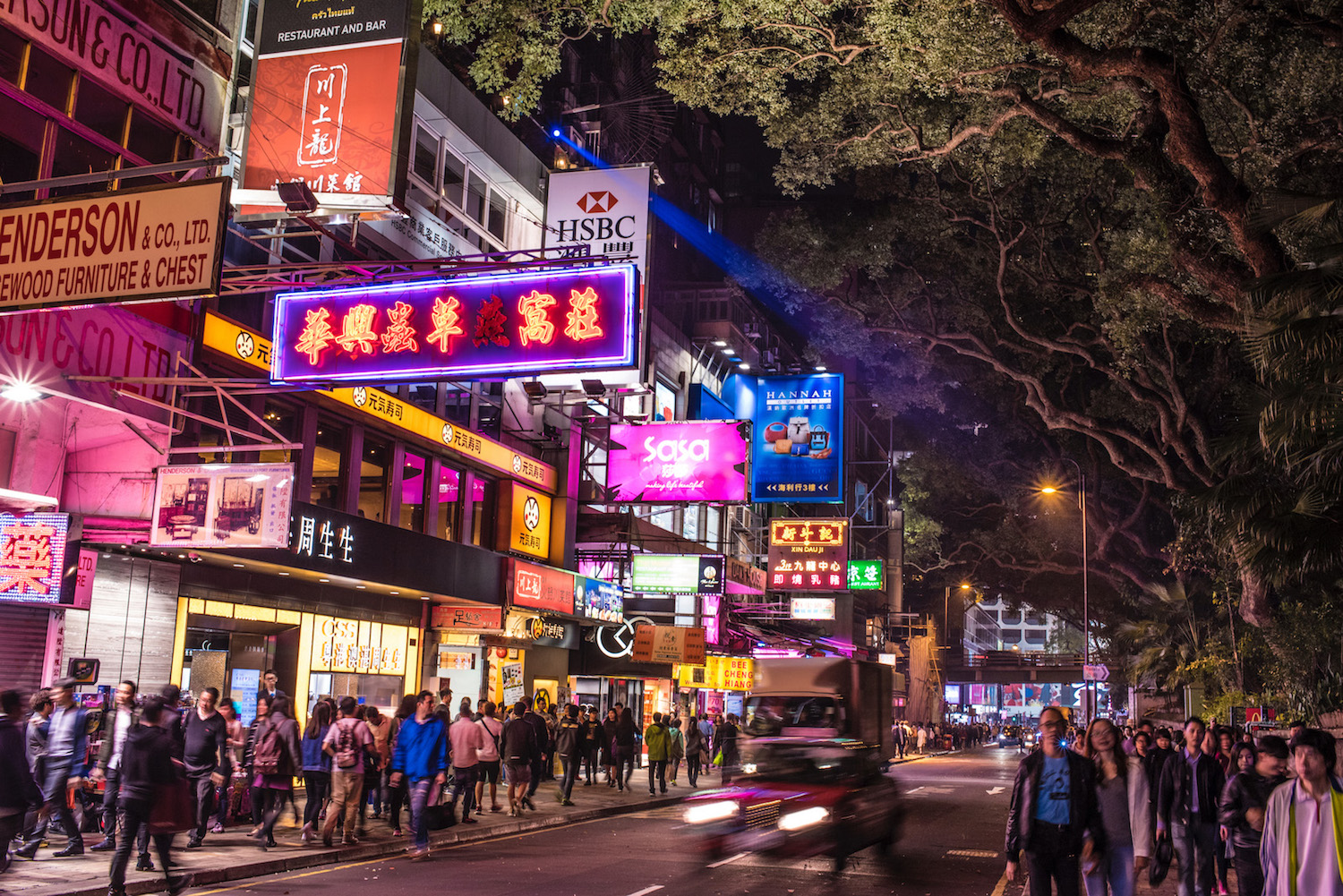 Other FAQ About Your Hong Kong Trip
Where can I relax in Hong Kong?
In spite of being as densely populated as it is, Hong Kong offers plenty of places to relax. In Kowloon, I love strolling through Chi Lin Nunnery, or hiking to the 10,000 Buddhas Monastery (which is laborious, to some extent, but "relaxing" in the sense that you're away from other people).
What is there to do in Hong Kong on a Sunday?
Local Hong Kongers enjoy many Sunday rituals, from the makeshift domestic-worker picnics in Victoria Park during the afternoon, to swanky brunches in Wan Chai and Causeway Bay. Sunday is also a great day for hiking, whether an easy-ish jaunt up Victoria Peak, or the more strenuous Lion Rock trek in Kowloon.
Where should I go this weekend in Hong Kong?
If you're headed to Hong Kong this weekend, follow the plan I've laid out in this post: Divide your time more or less evenly between Kowloon and Hong Kong, digging deep (where possible) as opposed to stressing yourself out and trying to spread your time too thin.
The Bottom Line
No matter why you're embarking on a weekend in Hong Kong, I envy you! Whether as near-range escapades during my years living in Asian cities like Bangkok and Taipei, or as an interlude to longer sojourns through the region as back when I was a more nomadic globetrotter, two or three days in Hong Kong has always been just what the doctor order. This is especially good medicine as Hong Kong weighs allowing vaccinated travels to begin entering for tourism as the coronairus pandemic recedes. No matter when you end up making it to Hong Kong, I hope you'll consider hiring me as your Travel Coach if you need personalized help booking your trip.