Choosing the best area to stay in Costa Rica can be surprisingly difficult—especially if you've never been to the country. Costa Rica is a much bigger country than it appears to be on the map, so where you base yourself really matters.
To be sure, you should select a location based on the Costa Rica excursions you plan to take, as well as the scenery and environment you want to enjoy every day. Staying in the capital city of San Jose, for example, doesn't mean you'll only see traffic and tons of ticos.
Once you've decided where in the country to call home, you can search some of the specific best places to stay in Costa Rica. Let's not get ahead of ourselves, however.
Understanding Costa Rica's Geography—and Infrastructure
I can tell you from experience that driving in Costa Rica is no walk in the park. The country's roads are much worse than you'd expect (they're gravel or dirt, in many places) and traversing what should be small distances takes forever. To say nothing of the damage that will be done to your car if you choose any model but an SUV.
I mention this not to complain, but to emphasize that choosing the best area to stay in Costa Rica is a matter of substances, not just style. Getting from the Pacific Coast to the Caribbean one (or hell, even San Jose!) can take half a day or longer, which means that even if you're taking a longer trip, you should base yourself in several locations, rather than assuming you'll be able to take excursions from one or another.
Popular Areas to Stay in Costa Rica
The Pacific Coast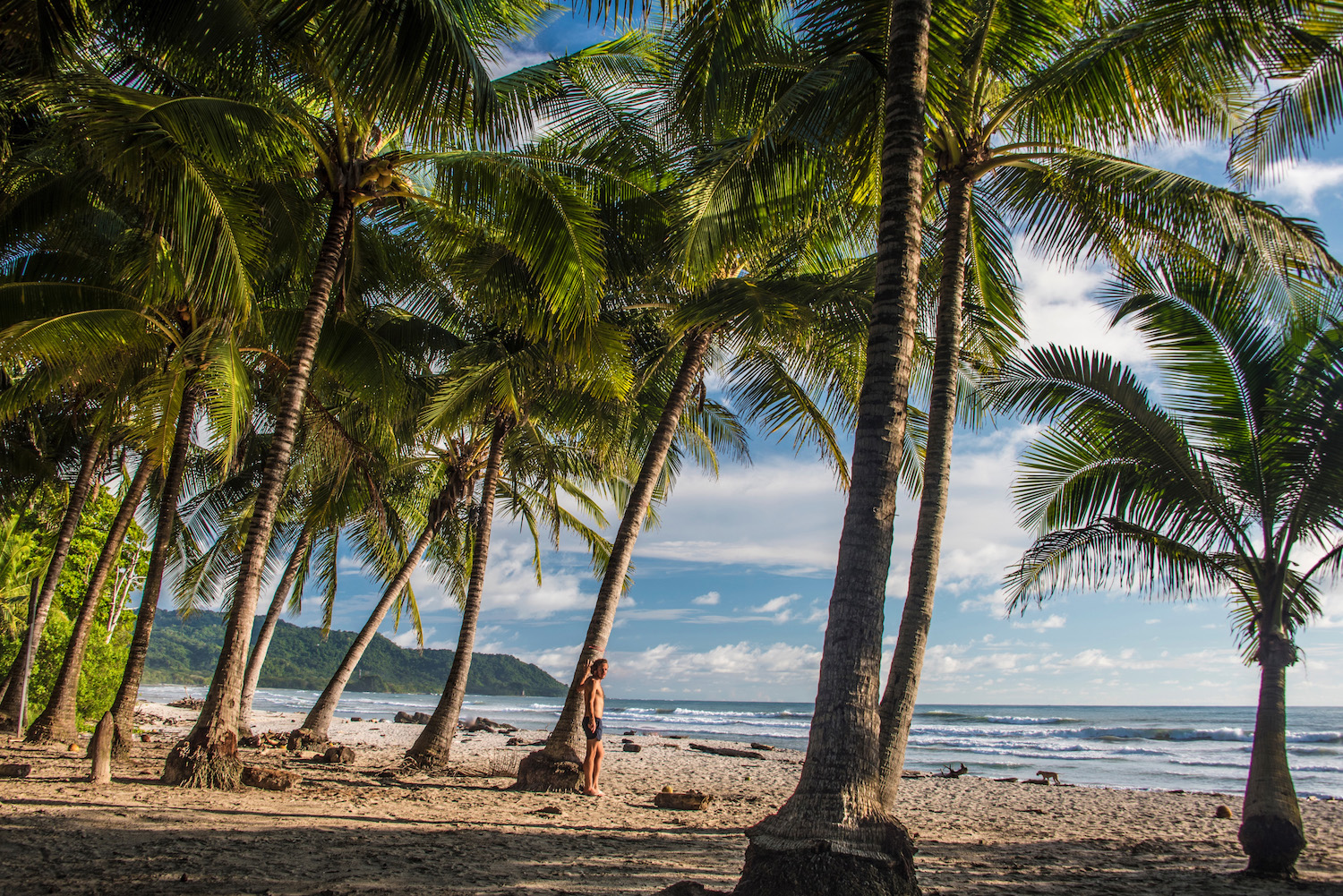 Whether you want to sun yourself on the relatively mainstream shores of Manuel Antonio National Park or surf in Tamarindo, Costa Rica's Pacific Coast is probably the most popular place in the country to stay. Defined by lush, coast-hugging mountains and golden beaches that go on forever, Costa Rica's western beaches embody the concept of "Pura Vida" perhaps more than any other place in the country.
Monteverde Cloud Forest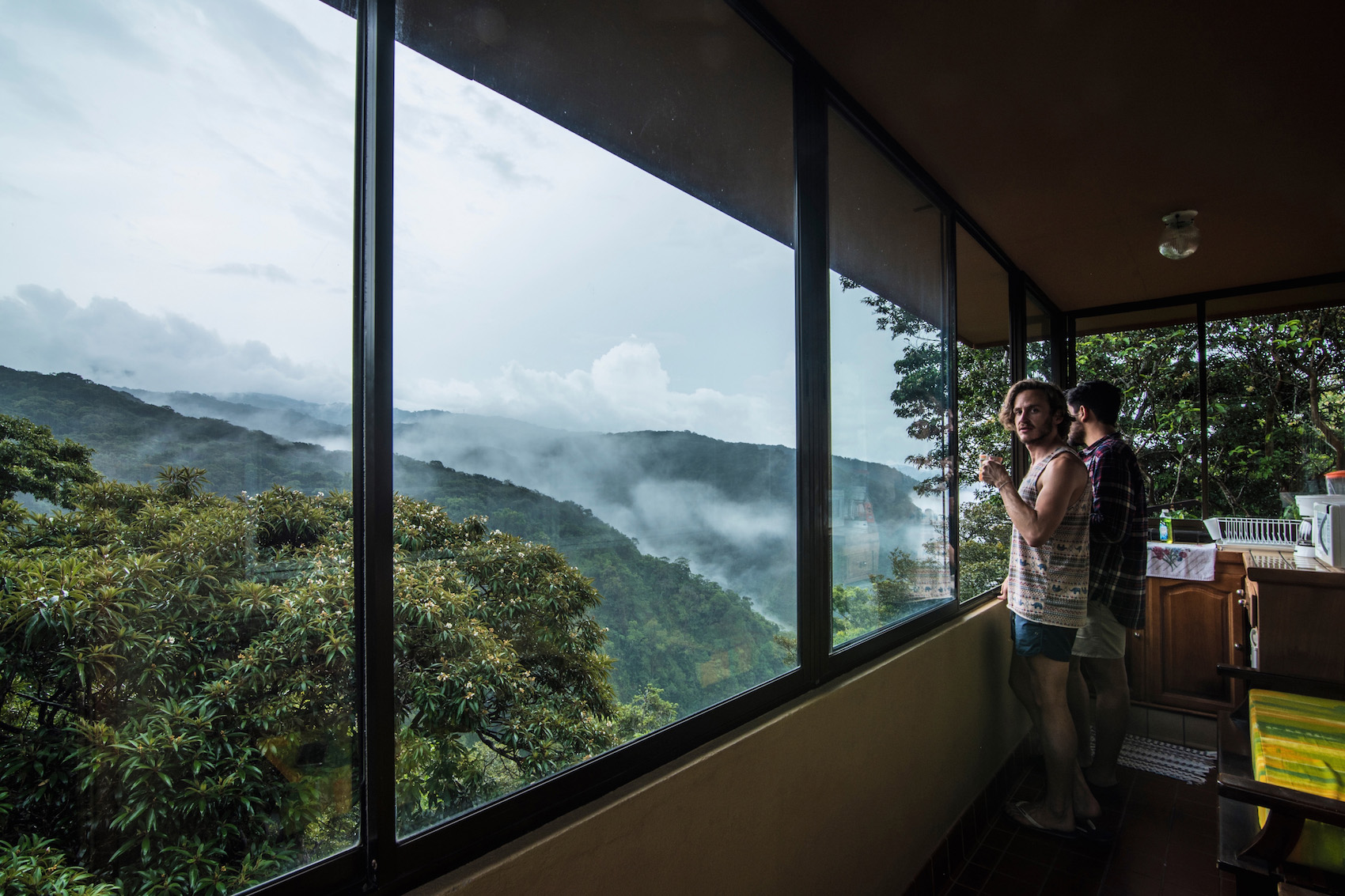 Of course, Costa Rica is more than just its costa. Whether you're attracted to particular Monteverde Cloud Forest hotels, or simply enjoy the foggy and mysterious greenery on offer in the north-central highlands of Costa Rica, Monteverde is an alluring destination, particularly if you want to beat the heat. It's also within day-trip distance of Rio Celeste, a waterfall that has some of the bluest waters in the world.
Arenal Volcano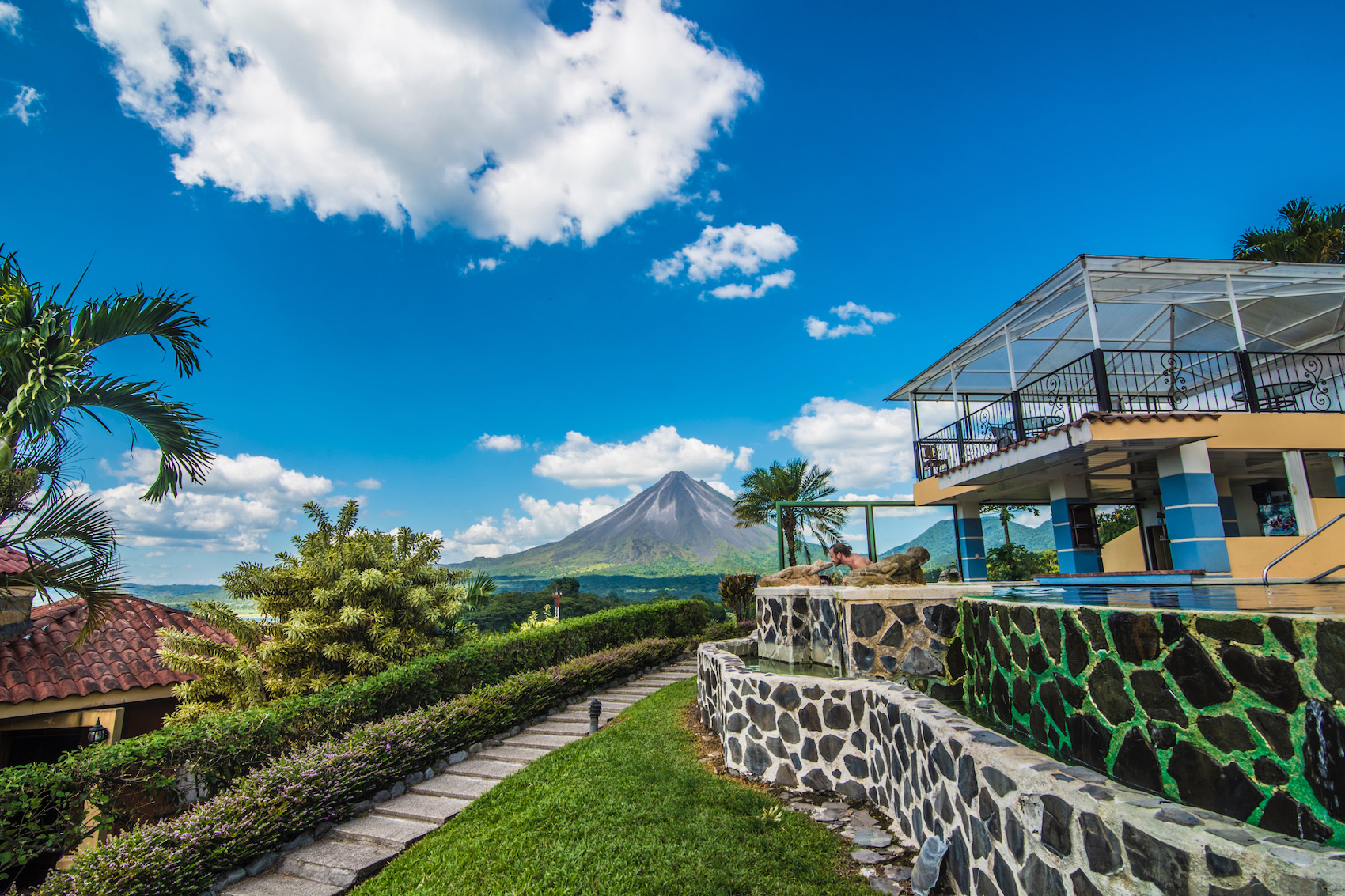 Another place to stay, if beaches aren't your priority, are in the volcanic highlands of Costa Rica's interior—specifically near iconic Arenal Volcano. Although some travelers take Arenal Volcano tours that involve exhilarating hikes or scenic boat rides, other travelers (myself included) opt simply to stay in hotels and guest houses with awesome views of the volcano, and spend their days at relaxing hot springs.
San Jose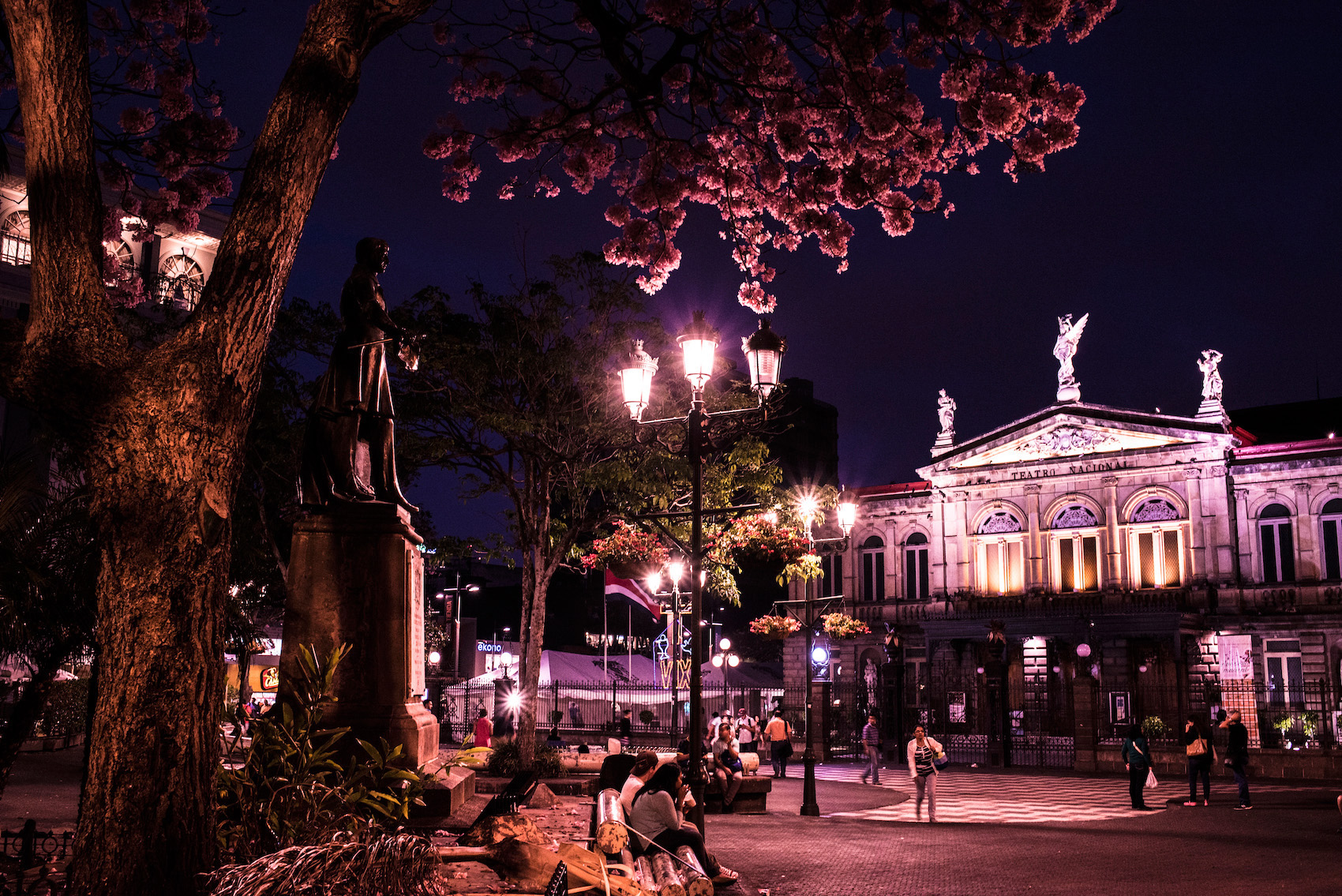 Although most people would agree that San Jose is not the best area to stay in Costa Rica, the capital does have some benefits. First of all, the city center is safe and very interesting, whether you walk under Jacaranda in the springtime, see historical attractions like Teatro Nacional or explore the Barrio Chino (aka Chinatown). Day trips from San Jose include Irazú Volcano and historical Cartago.
The Caribbean Coast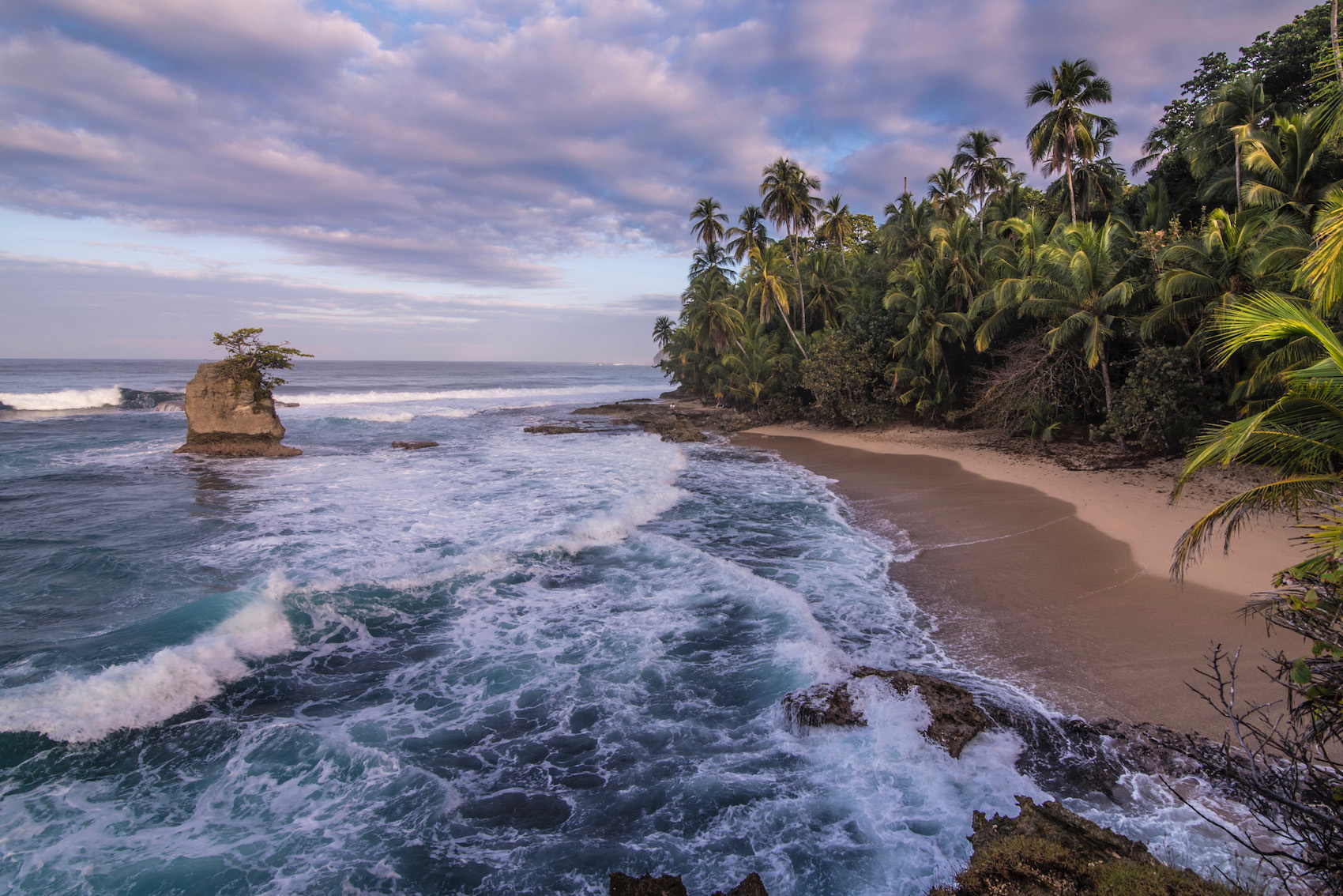 For most travelers, the debate of Costa Rica Caribbean vs Pacific coasts is not a close one. Well, not for this traveler! While I enjoy the Pacific beaches of Costa Rica, I actually find that the Caribbean side is home to the country's most beautiful coastal scenery, particularly as Manzanillo near the border with Panama. Many travelers here base themselves in Puerto Viejo, though I also like Punta Uva and Cahuita.
Other Places to Stay in Costa Rica
Keeping in mind what I said earlier about car hire in Costa Rica, there are some other Costa Rica destinations that make good bases for your trip. Some travelers choose to hub themselves in Liberia as opposed to San Jose, since it's a better point of origin for exploring much of Costa Rica's Pacific Coast than San Jose.
Of course, since many of the best Costa Rica beaches (at least in my opinion) are on the Caribbean side, I would echo my opinion that you should stay there if time in the water is your priority. On the other hand, the city of Limon itself is a pretty dodgy and un-lustrous place—I can't imagine a reason to stay there, unless you personally know someone of course.
Other FAQ About Visiting Costa Rica
How much does a trip to Costa Rica cost?
Costa Rica is expensive for what you get. Most travelers will spend around 150 USD per person, per day (or 1,000 USD per person, per week) in Costa Rica, not including flights.
Is it dangerous to visit Costa Rica?
Compared to other Latin American countries, Costa Rica is safe, with relatively low levels of violent crime. However, some dangers exist, such as the possibility of traffic accidents and prevalence of mosquito-born illnesses such as dengue fever.
Can you drink water in Costa Rica?
Officially, you can drink the water in most major Costa Rican cities, but I personally wouldn't do so, unless you plan to boil it for coffee or tea. I recommend purchasing large containers of water each time, if you want to minimize the number of plastic bottles you produce and waste.
The Bottom Line
The best area to stay in Costa Rica is a matter of personal preference, though you'll need to do some research before making your decision. Do you stay on the Pacific Coast and frolic on the beaches of Manuel Antonio National Park, or base yourself in Monteverde Cloud Forest and chill out in the cooler reaches of the jungle? Even sleeping in the national capital San Jose has its merits, as does basing yourself on the underrated Caribbean coast. No matter where your trip takes you, Costa Rica starts here.