These days, it seems like everyone is brainstorming unique bucket list ideas. This makes sense, given that the majority of the human race has been forbidden from traveling (or, at least, has had an uncharacteristically hard time doing so) for the better part of a year.
Indeed, while there's value to the fact that so many people have re-discovered their home countries, cities or states since the beginning of 2020, there's also a renewed thirst for extremely novel experiences. Places that seemed bizarre and breathtaking even before the pandemic will, once it's finished, seem positively otherworldly.
The good news? I'm about to name some of these places for you. The better news? I'll also tell how exactly how you can get there once we're given the "all clear" to travel again!
Why So Many Travelers Are Planning Once-in-a-Lifetime Trips
Before I introduce my unique bucket list ideas to you in tantalizing details, I should provide you with some background. This will be especially useful if you're reading this far in the future, when—let's all cross our fingers!—the majority of people are no longer wearing masks, social distancing or fearing the spread of a respiratory virus. To put it another way, people are dreaming big about travel now because Covid-19 has made it imperative to stay in one place.
Of course, masks for purposes other than disease control will always be a welcome accessory, whether you choose a unique balaclava mask or decide to don a colorful surgical variety as a nostalgic post-pandemic fashion statement. Crazier things have happened, right? I mean no one thought the 80s would come back once, let alone repeatedly in over the first quarter of the 21st century.
Incredible Places to Visit in 2021 (or 2022)
Salar de Uyuni, Bolivia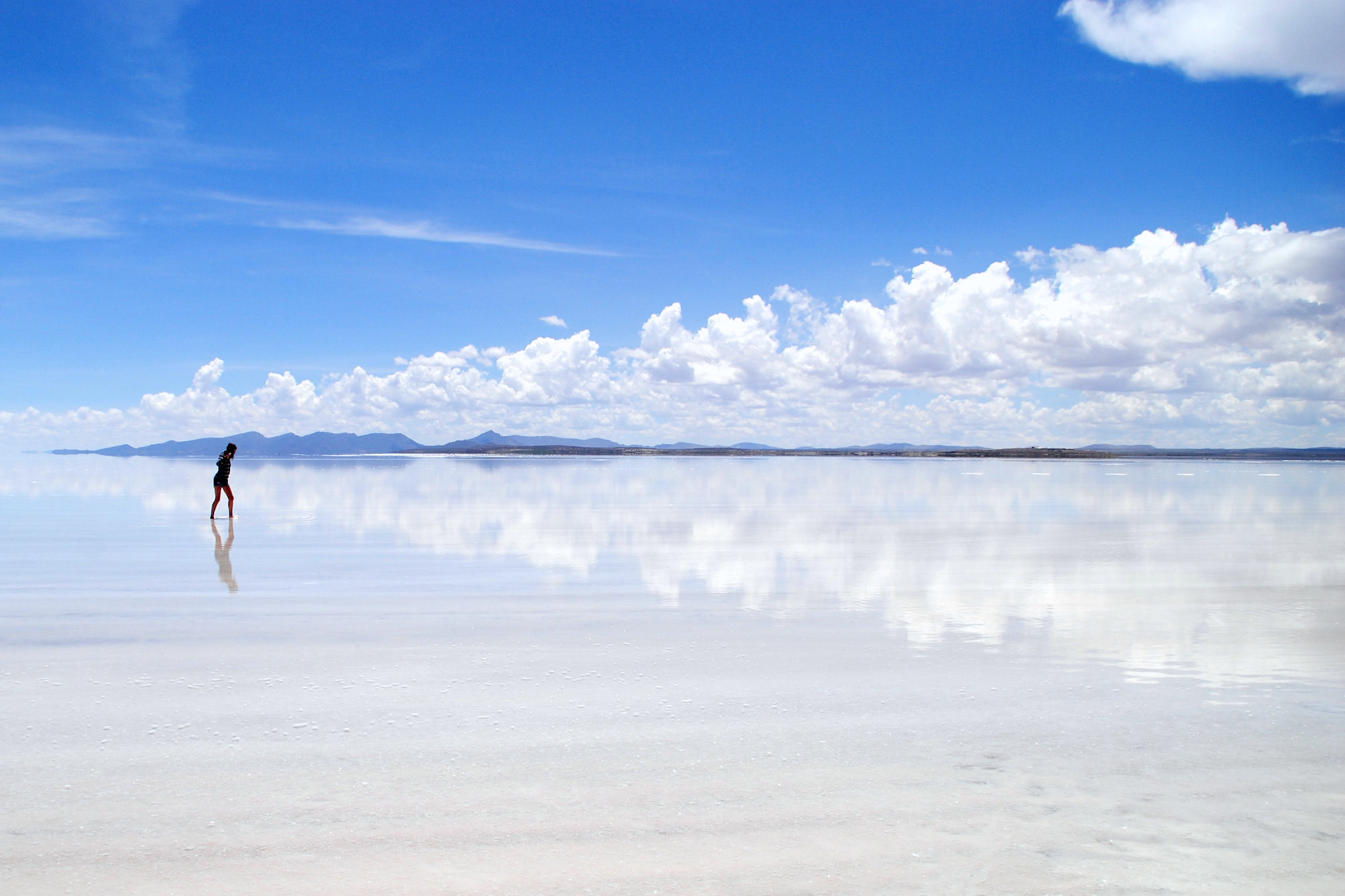 Have you ever seen photos of what appears to be a beach with a mirror-like reflection? This isn't anywhere near the sea, but rather on a Bolivian salt flat thousands of miles from the ocean. Regardless, a trip to the Salar de Uyuni will be just what the doctor ordered when you can spread your wings again.
Lençóis Maranhenses, Brazil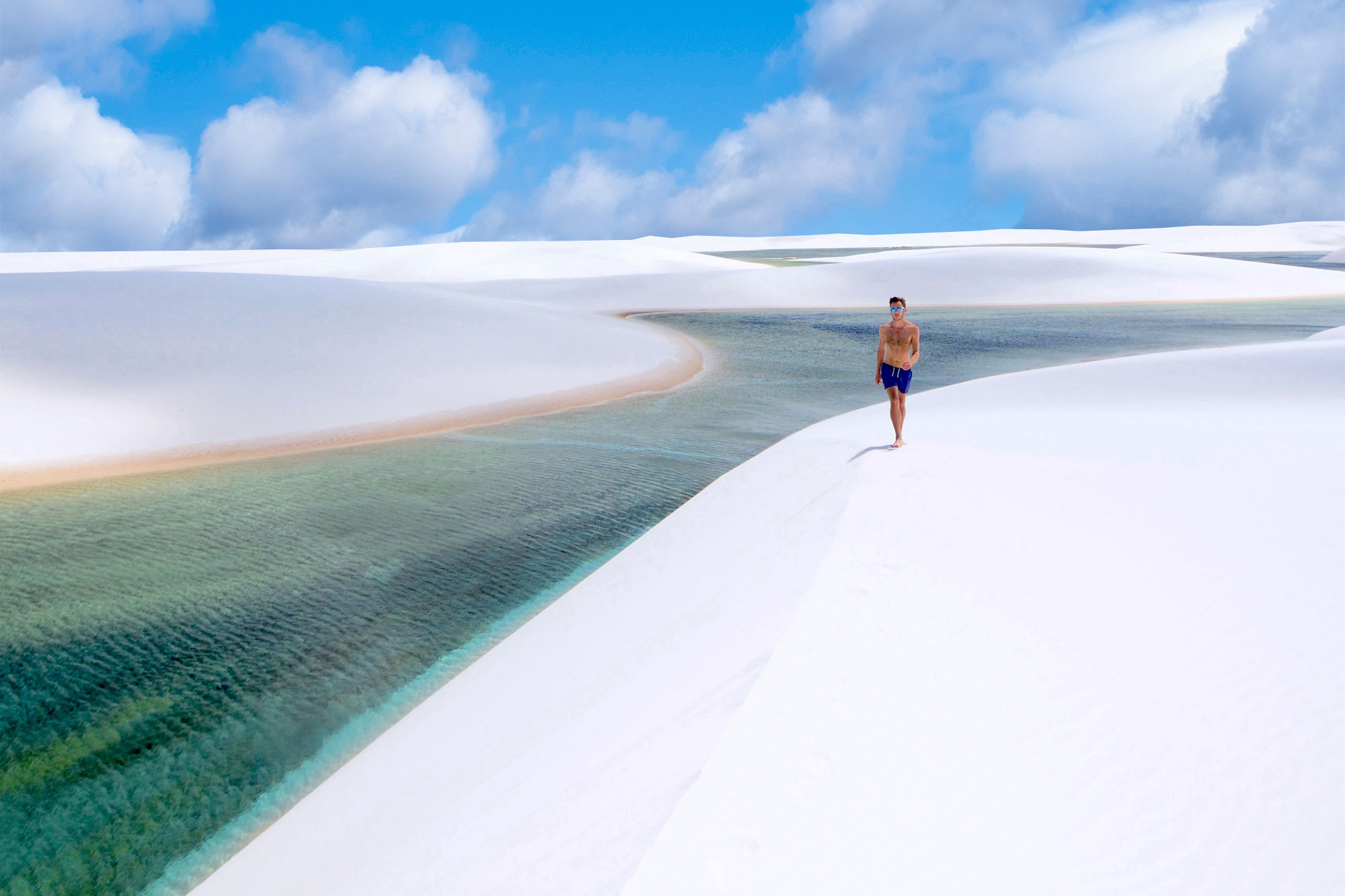 Another one of my favorite unique bucket list ideas also happens to be in South America. Specifically, the Lençóis Marahenses is in Brazil, about halfway between the Atlantic Ocean and the Amazon River in the northeastern part of the country. Dozens, maybe hundreds of colorful freshwater lakes fill the crevices between these mysterious sand dunes!
Danakil Depression, Ethiopia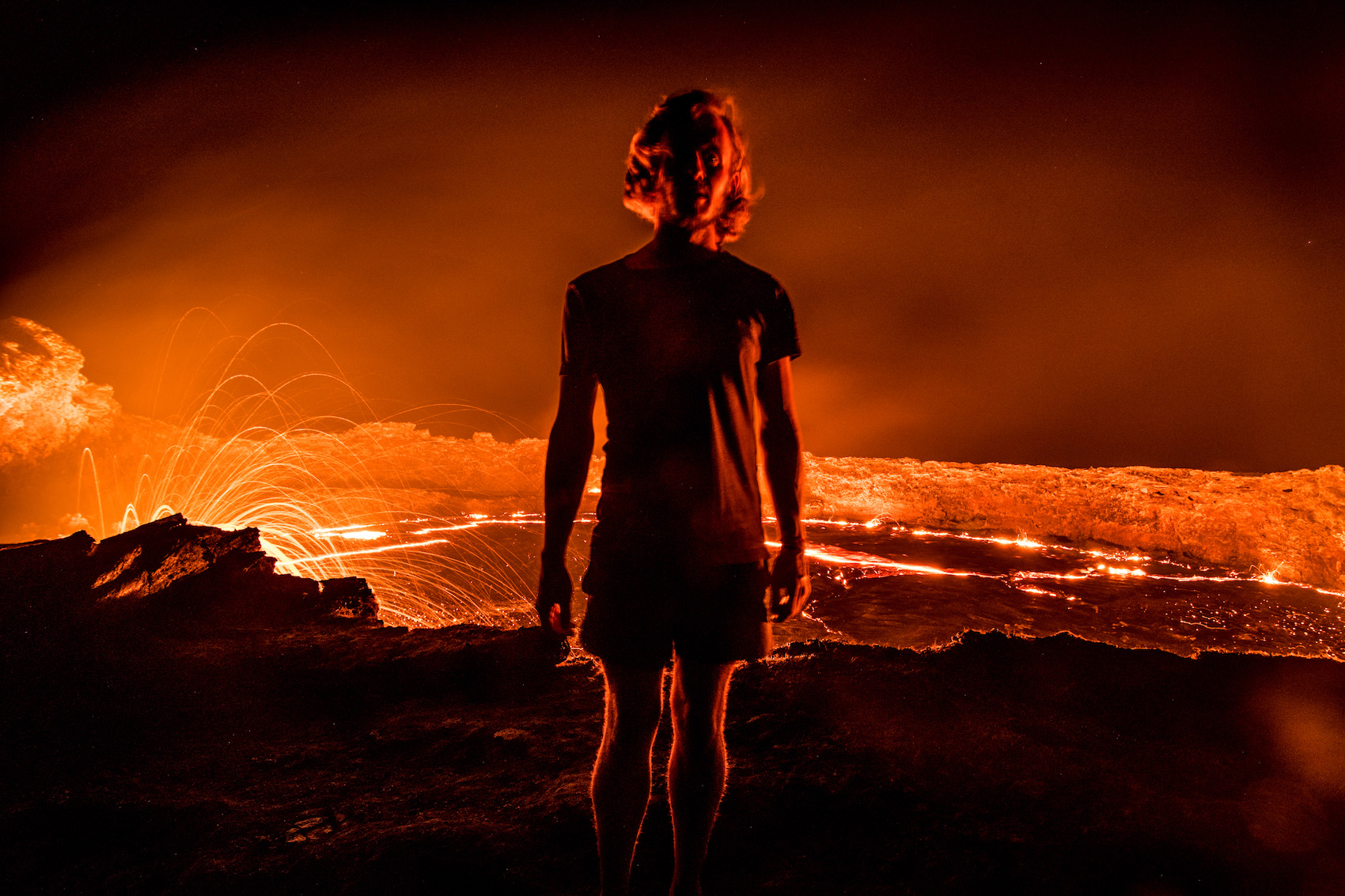 The first two places on this list are the picture of paradise. Now, what about a journey to hell? Those aren't my words, but those of the Afar people who have inhabited Ethiopia's Danakil Depression (the lowest, hottest place on Earth) for generations. Even if you can't make it to Erta Ale volcano, the actual "door to hell," this place should definitely be on your radar.
Diamond Beach, Iceland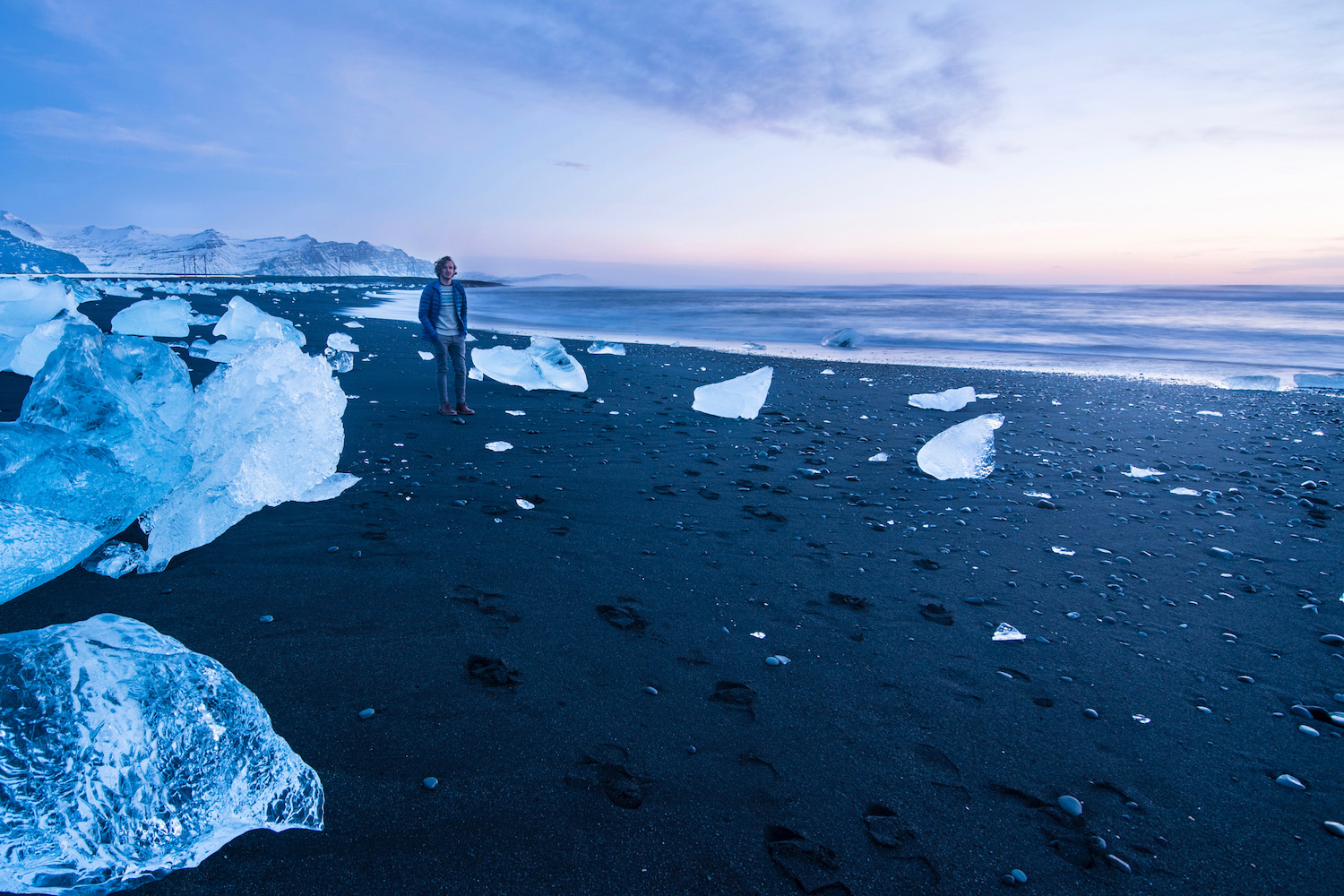 I've tried to make this round-up of unique bucket list ideas as eclectic as possible, so now that we've had three relatively warm places (heavenly and hellish ones), I think we should go somewhere cold. If you want to see it in all its sparkling glory, to be sure, you'll need to visit Iceland's Diamond Beach in the winter months, and not the popular summer season.
Red Lotus Sea, Thailand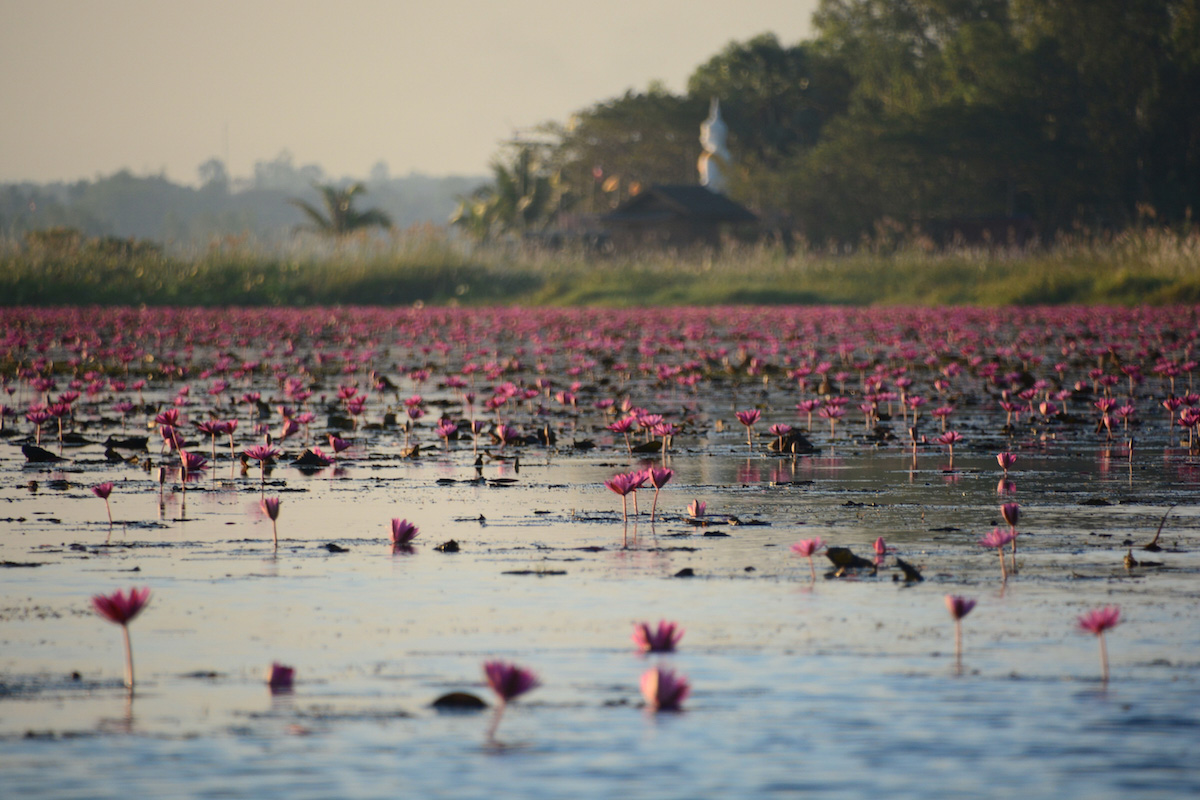 The last place I'm going to spotlight, at least for now, is Thailand's Red Lotus Sea. Located near the oft-missed city of Udon Thani, just south of the border with Laos. If you come here between January and February—2022 will be your next chance—you can boat out onto a lake literally overflowing with pink flowers.
Is it a Good Idea to Plan International Travel for 2021?
On one hand, global vaccination campaigns have already begun slowing the pace of the pandemic, a trend that will likely continue into the second half of 2021. If you live in a country with widespread vaccination and plan to travel to one where this is also the case, you will face minimal risk of contracting Covid-19. I can make this statement with extreme confidence if you've taken both of your vaccines prior to departing for your destination, signifying your best chance of immunity against the SARS-CoV-2 virus.
On the other hand, many of these unique bucket list ideas are in countries that are likely to be second or third in line for widespread vaccination. While this may not affect you if you are immunized, such countries may maintain strict barriers to entry, or you may be required to quarantine when returning to your country after a trip there, vaccination or not. Unless something big changes over the next several months, I'd probably recommend waiting until 2022 to plan a truly grand trip.
Other FAQ About Planning the Trip of a Lifetime
Where should I go before I die?
Beyond the places I've listed above, destinations people generally regard as bucket-list worthy include beach destinations such as the Madives and Hawaii, top-tier European destinations like France and Italy and, increasingly, Asian destination such as Thailand and Japan. Specific attractions such as Peru's Machu Picchu and Australia's Great Barrier Reef also often make the cut.
What are the top 10 bucket list items?
Everyone's bucket list is different, but some destinations always seem to come up. This includes seeing the Eiffel Tower in Paris, swimming on Rio de Janeiro's Ipanema and Copacabana beaches and taking a boat trip underneath Niagara Falls, on the border between US and Canada. Popular bucket list road trips, meanwhile, include Highway 1 in the US state of California, Italy's Amalfi Coast and the South Island of New Zealand.
What is the craziest thing on your bucket list?
Personally, I would love to take a cruise to Antarctica, and to step foot onto the world's coldest continent, maybe for my 40th birthday. Beyond this, countries such as Pakistan and Madagascar continue to evade me (though hopefully not for long); I also long to re-visit certain cities and countries in Europe where I backpacked in my 20s, but with the income of someone in his mid-to-late 30s.
The Bottom Line
I hope you've enjoyed this round-up of unique bucket list ideas, and that your own bucket list is more interesting and inspirational for having read through it. Whether you roll the dice and book a big international trip later this year, or wait until 2022 when the world is closer to the "normal" we all enjoyed back in 2019, these destinations will re-ignite your love of travel, and make you grateful that we live on such a magnificent planet. Make sure to come back to this article (and to visit my travel blog) often. I'll be adding destinations in the future, as appropriate—and, with any luck, removing any reference to coronavirus, which devastated the travel industry like I hope I never see again in my lifetime.