I'll never forget the first time I landed in Australia, and seeing the Sydney Opera House out the window of the plane. Of all the places I'd been before and have been since, I've rarely gotten such a profound sense of arrival anywhere.
This is to say nothing, of course, of how exhilarating it is to explore Sydney. Whether I'm having brunch overlooking Bondi Beach or cocktails on Sydney Harbour, "enjoyment" is the first word that comes to mind when I think of my travels in Sydney.
Of course, that—enjoying Sydney—is the easy part. Before you clink glasses, you'll want to hammer out some of the finer detaisl of your trip, including how many days in Sydney you plan to spend.
Where to Stay in Sydney
Before I drill down into the specifics of how many days to spend in Sydney, let's talk about accommodation. Not surprisingly, the most convenient place to stay in Sydney is the CBD, or downtown. If you stay here, you can choose between stylish boutique hotels such as The Old Clare Hotel or The Langham Sydney, or choose from among Airbnb's impressive inventory in the Sydney CBD.
Want to stay near the beach? Blue Hotel Bondi is just steps from the famous Sydney beach, which itself if one of many (including Coogee and Maroubra) on Sydney's southeastern periphery. The utilitarian Sydney Park Hotel, meanwhile, situates you in Newtown, a trendy (some might say too-cool-for-school) area in Sydney's western suburbs, where you find many of the city's trendiest restaurants, shops and bars.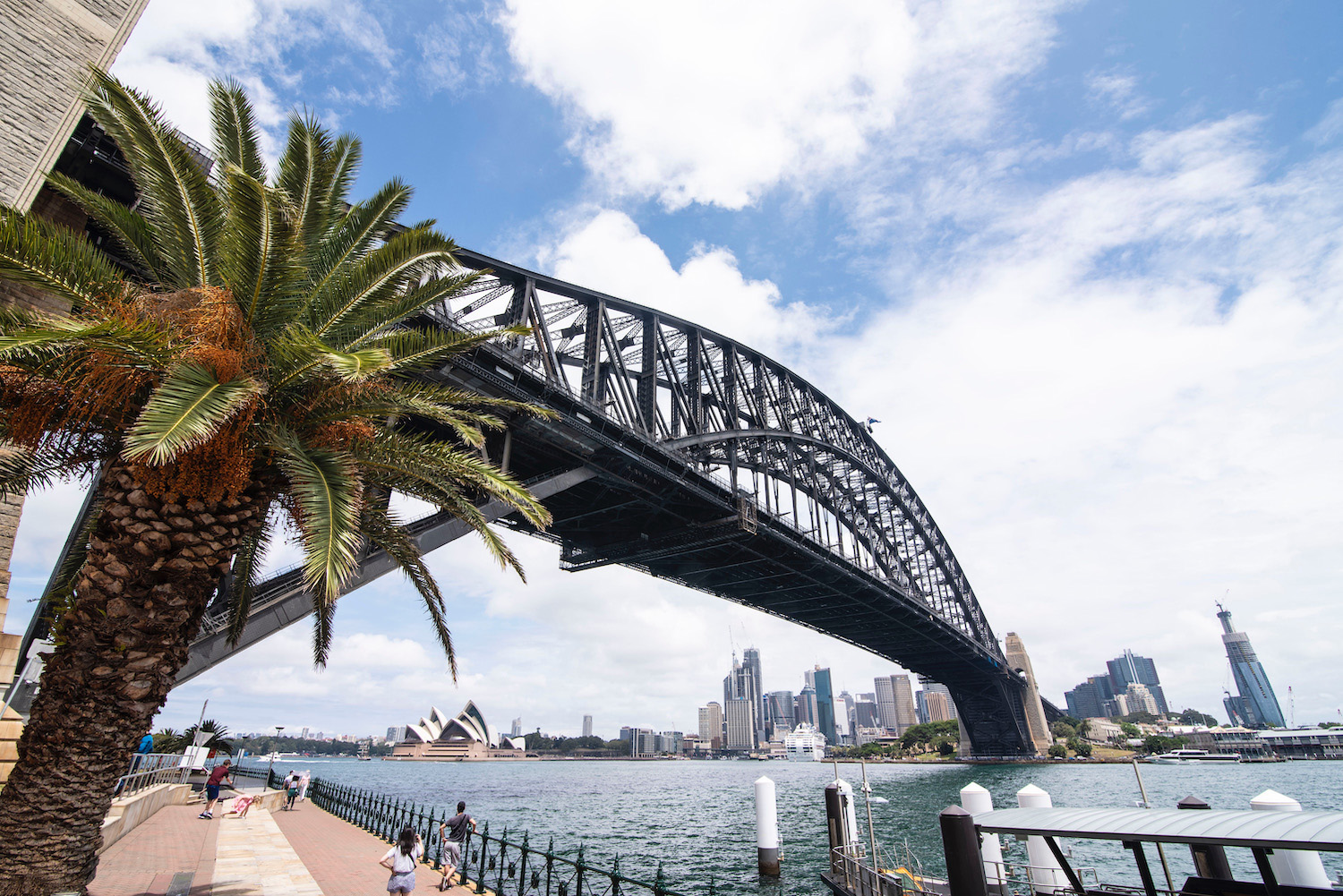 Sydney Trip Ideas
A weekend in Sydney
Now, you're not going to be flying into Australia from Europe or North America simply for a weekend in Sydney. However, if your itinerary only allows for a couple of days here, why not structure them like a weekend. Spend "Saturday" in the immediate city center, enjoying views of the Harbour Bridge from either side of it, eating in Chinatown and having cocktails at the Opera House. Spend "Sunday" on the beach in Bondi, or at Taronga Zoo.
3 days in Sydney
Three days is probably my ideal answer for how many days in Sydney to spend. This allows you to expand on your plan for spending 2 days in Sydney, however you see fit. Some travelers may stay mostly within the city limits, exploring other suburbs like Newtown and Manly in addition to the places listed above. Others may take excursions, namely into the stunning and picturesque Blue Mountains.
Sydney for a week
Likewise, there are many approaches to spending a week in Sydney. Some travelers will go full-throttle tourist the entire time, exploring every nook and cranny of Sydney with a fine-toothed comb. Others will rent an Airbnb and live the local lifestyle, only sprinkling in tourist attractions as necessary. The key about spending a week in Sydney (or longer) is to pace yourself, and to set a clear intention.
Sydney as a base
Alternatively, rather than setting a specific number for how many days in Sydney is enough, you may consider your time in Sydney from a structural perspective. One way to do this is to use Sydney as a base for travel in New South Wales. Get an apartment (preferably an affordable one) somewhere in the city, and come back to it after 1-2 day trips to regions, for example to coastal Coffs Harbour or Byron Bay.
Sydney bookends
Another way to do this is to enjoy short spurts in Sydney at the beginning and end of your trip—think of these as bookends. For instance, after landing at Sydney Airport, you may spend two nights in the city, enjoying the CBD for a full day before jetting off elsewhere in Australia. Then, you'll come back again before you leave the country, saying your goodbyes on the golden sands of Bondi Beach.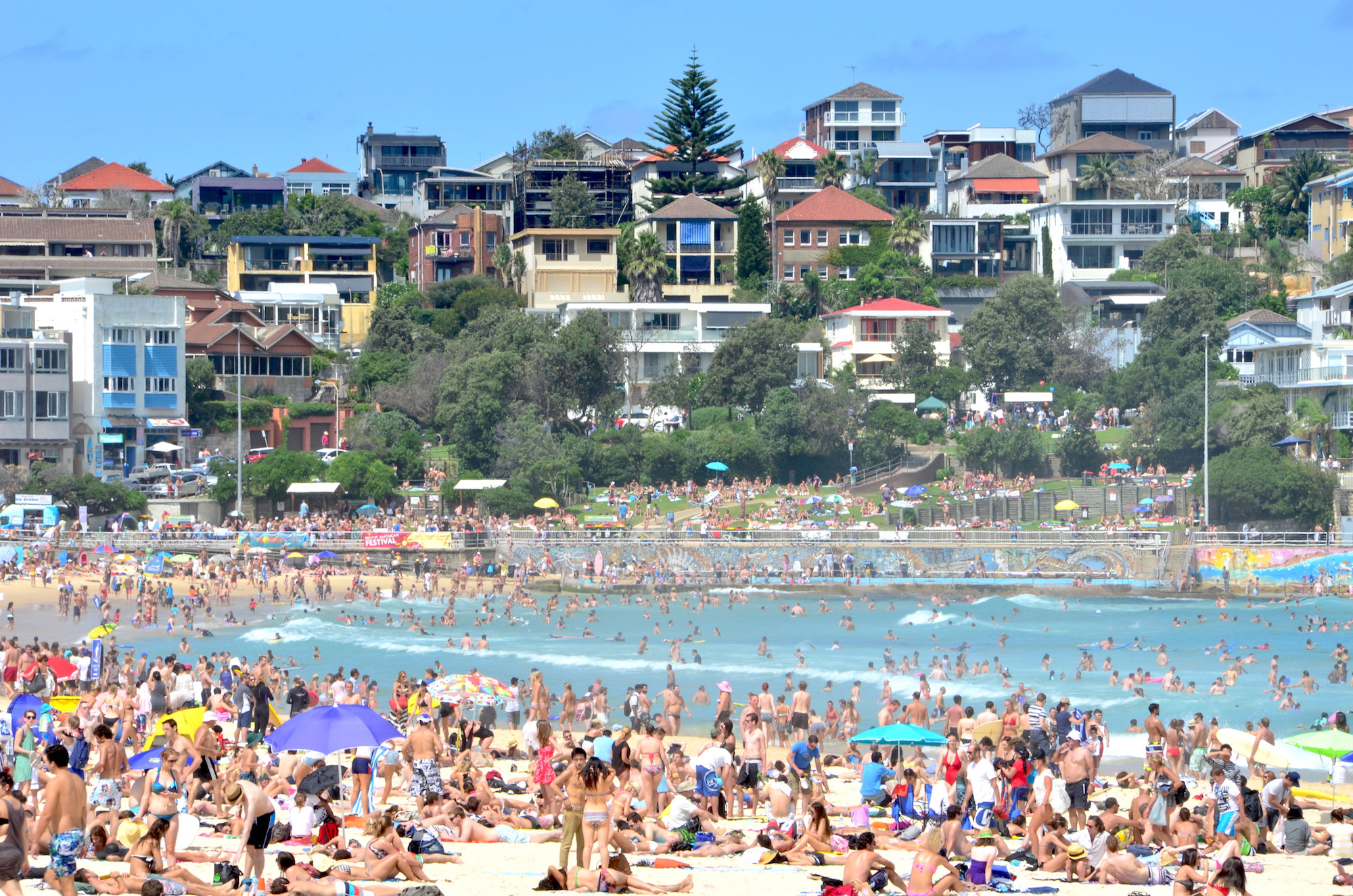 Is Sydney Worth Visiting?
This might seem like a ridiculous question to ask, given that Sydney is Australia's largest and most famous city. There are few more iconic Australian images than the Sydney Opera House and Harbour Bridge, and few more internationally recognized landscapes than Bondi Beach. Still, some people wonder whether they should visit Sydney, given how massive the rest of Australia here.
This just hammers home why it's so important that you're precise with how many days in Sydney you choose to spend. For instance, if you have just a couple of weeks in Australia, you might bookend it with Sydney, spending a night or two in the city on the way in, and maybe another one on the way out. It's not if you visit Sydney when you come to Australia, it's how you do it.
Other FAQ About Your Trip to Sydney
What can you do in Sydney for 3 days?
Three days is really the perfect answer for how long to spend in Sydney. This gives you one full day in the CBD and around the Opera House and Harbour Bridge, a day to enjoy Bondi Beach, Taronga Zoo and/or Newtown and the opportunity for a day trip to the Blue Mountains.
Is 7 days in Sydney too long?
Seven days isn't too long to spend in Sydney, assuming you set a clear intention for what you wish to accomplish during your trip. For example, you could stay in Bondi for 7 days to surf and swim, and make forays westward into Sydney's CBD and beyond for sightseeing and the like.
How many days is enough to visit Sydney?
I'd say that for most travelers, 2-4 days is a sweet spot for visiting Sydney. This is particularly true if Sydney is where you'll enter and depart Australia. You can bookend your Australia itinerary, spending 1-2 nights in Sydney after you enter, and another 1-2 nights before you leave.
The Bottom Line
I hope I've helped you determine essential things about your next trip Down Under, including how many days you'll spend in Sydney. While I don't think I'll travel to Australia again anytime soon, I'm already imagining myself at my favorite places in Sydney, whether that's enjoying the view of the Bridge and Opera House from Luna Park, sunning myself at Bondi Beach or drinking at trendy bars in Newtown. This is to say nothing of day trips into the Blue Mountains! No matter when you make your next Sydney sojourn, make it one for the record books when you hire me as your Travel Coach!