Kuching is, low-key, one of my favorite cities in Southeast Asia. In spite of being the capital of Malaysia's Sarawak state, and the second-largest city in Malaysian Borneo, it feels like a sleepy riverside town.
This is delightful on its own, but especially if you end your Malaysia itinerary here, as I recommend travelers do. After weeks of oscillating between jungles urban and rural, the lanky palms rising above the languid waters of the Sarawak River are like a visual spa treatment.
No matter what shape your Malaysia trip takes, however, you'll want to continue reading. Here's why Kuching is worth visiting, even if you've never had it on your list.
Where to Stay in Kuching
Before we get into specific things to do in Kuching, let's talk about where you should stay. As a general rule, I recommend anywhere in the city center, as close the south bank of the Sarawak River as possible. This will not only ensure a central base for sightseeing, but a pleasant hub for your every day living while in the city, be that easy access to restaurants and cafes, or simply an enjoyable starting point for aimless strolls.
In terms of specific Kuching hotels, I personally love Ranee Boutique Suites, an upmarket boutique property whose rooms feel like your own private oasis. If you're looking for someplace cheaper to stay The Waterfront Hotel will do, while Kuching is also home to large number of Airbnb properties if that's the sort of "home" your prefer. (TIP: Apartments are a great choice if you want to stay a while in Kuching, and really get the feel of Sarawak.)
What to Do in Kuching
Relax on the Riverfront (or in a City Center Cafe)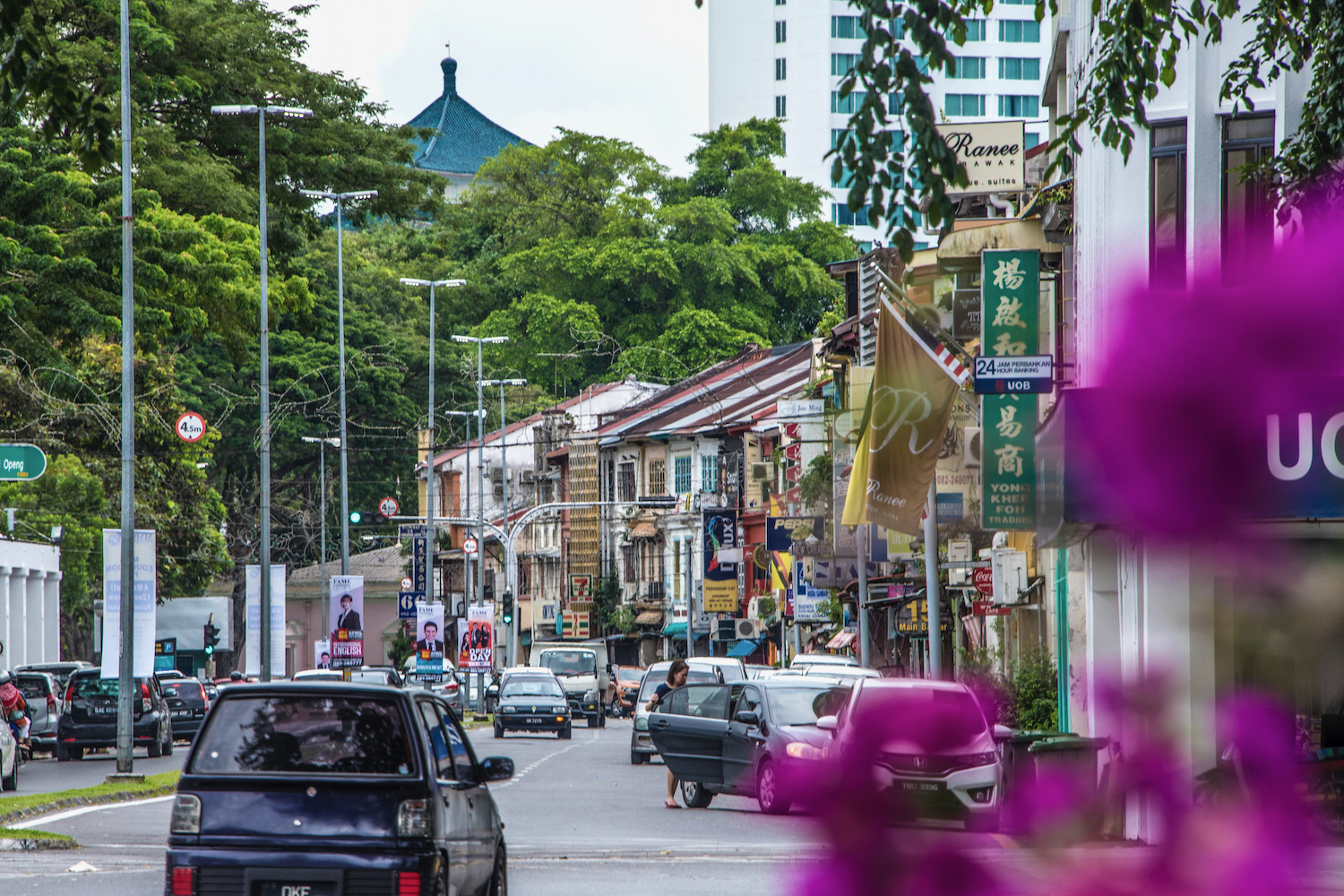 In addition to its ambiance, places to visit in Kuching like the city center and the banks of the Sarawak River are the ideal place to get oriented on your trip. This is true whether you seek out the best cafe in Kuching (or one of many places to eat Sarawak-style laksa curry soup), or visit attractions such as Teochew Temple. I personally love walking along the Waterfront Esplanade in the waning hours of the day, and listening to the call to prayer as the city says goodnight.
Cool Off in the Sarawak Museum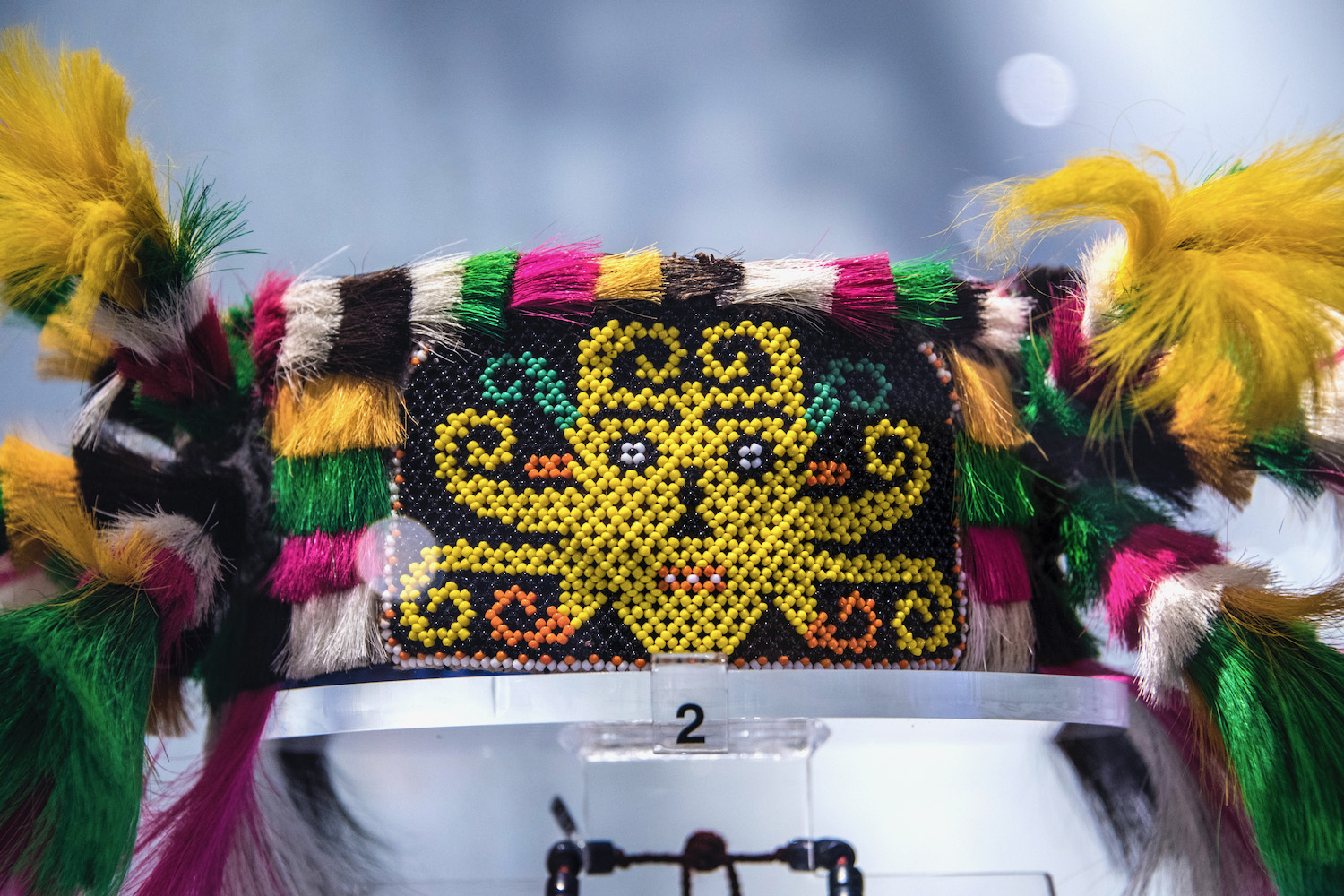 Another one of my favorite Kuching things to do is visiting the Sarawak Museum, which is technically in the city center, but which I thought deserved its own section. In addition to providing a blast of cold AC (very necessary in a humid place like Kuching), this museum provides a window into the culture of the native people of Sarawak, which in some ways is an entirely different country, in spite of being part of Malaysia politically.
Knead into Kuching's Cat Culture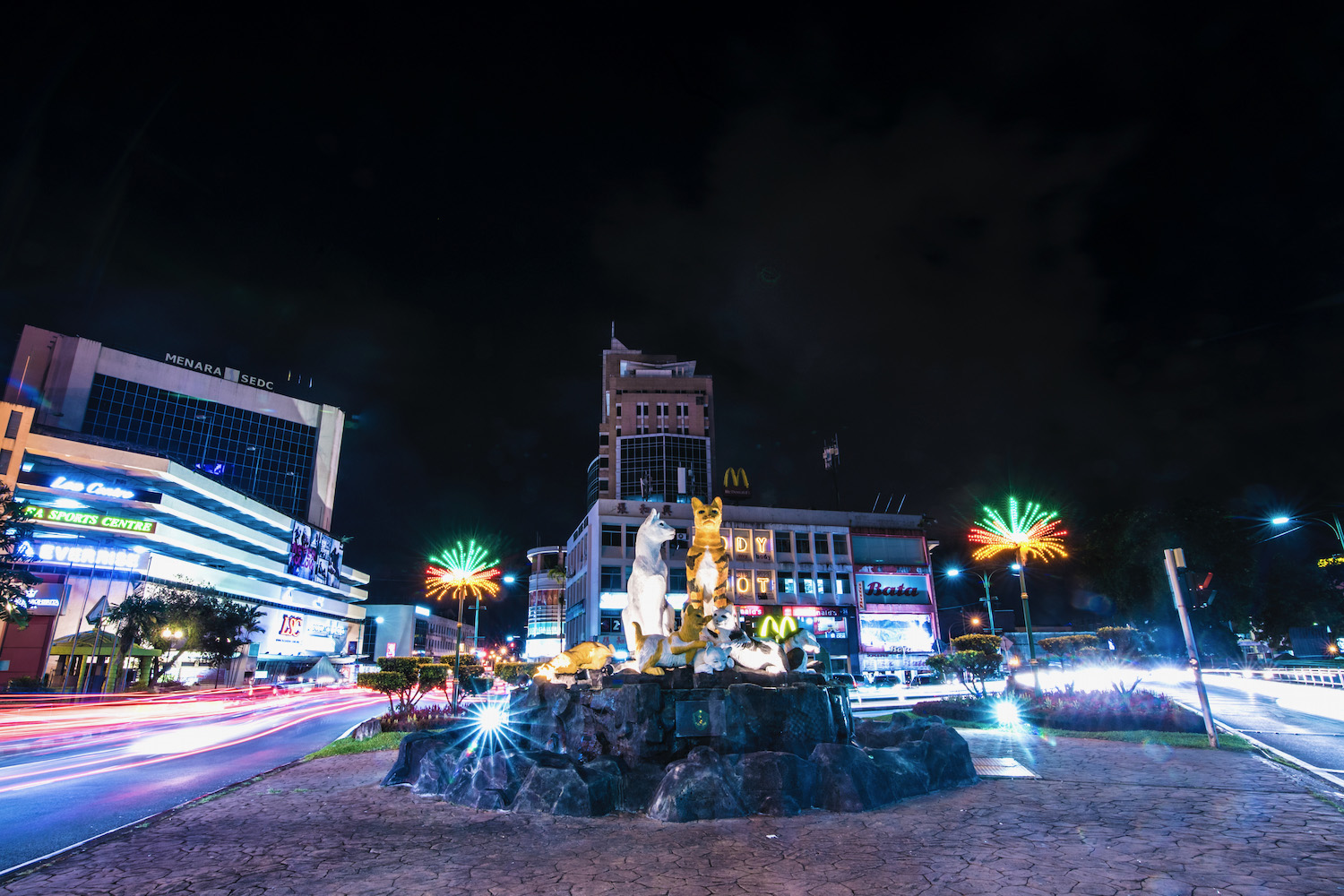 Prior to leaving the city center, you'll want to walk to the Cat Statue, which is iconic if only because it's something of a city namesake—Kucing means "cat" in Bahasa Melayu. Once you finish here, get an Uber or taxi to the Kuching Cat Museum, which is a bit outside the city center, but which rewards you for the effort of getting there with an excellent view (to say nothing of the interesting exhibitions themselves).
Traipse Amid the Sea Stacks of Bako National Park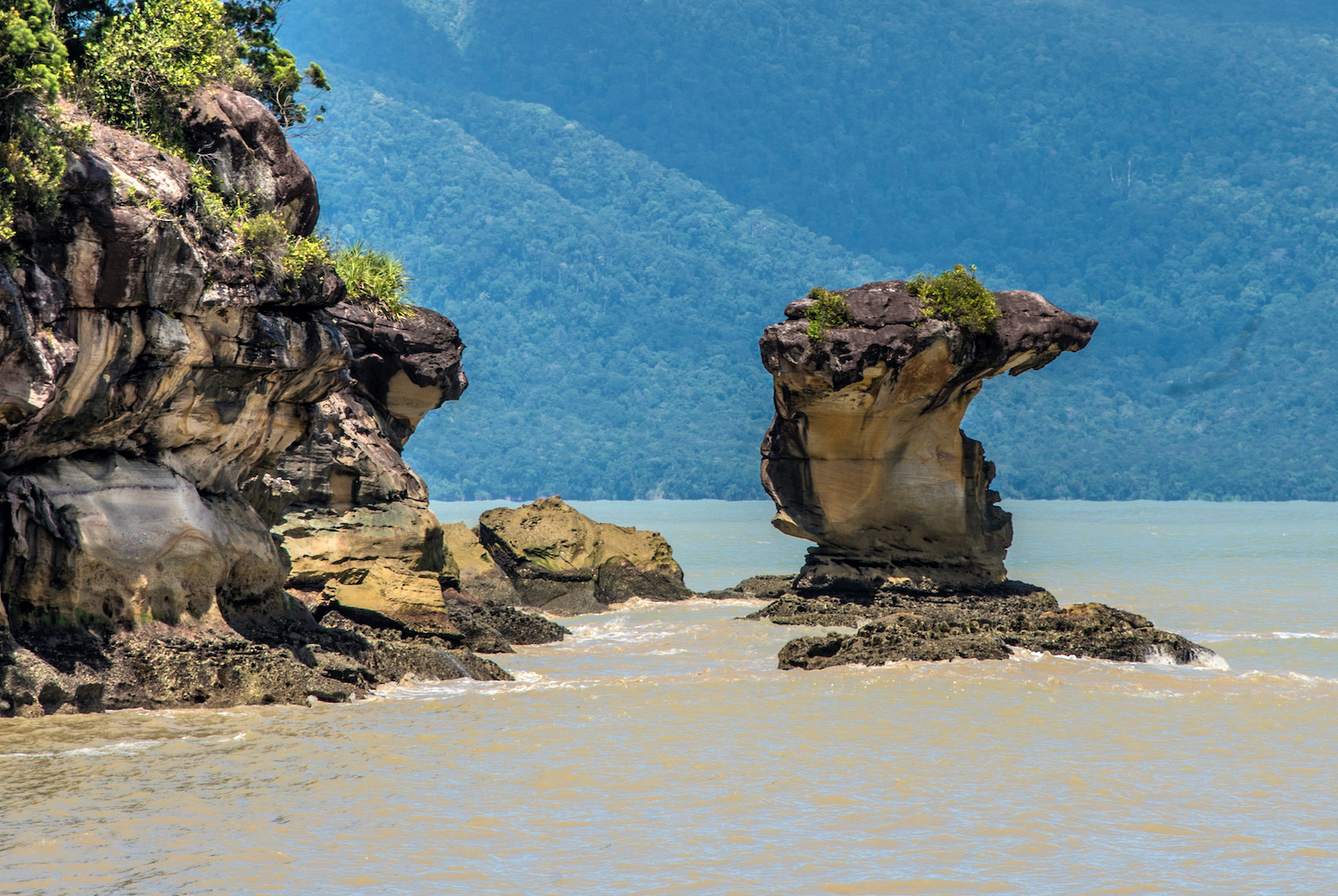 I love almost all the things to do in Kuching—i.e. the city-proper—but getting out of town is just as fulfilling. Bako National Park, for example, is just a short jaunt, located along the ocean just east of where the Sarawak River empties into it. Among the exotic scenery here is the so-called Sea Stack, which requires a surprisingly long hike from where the bus drops you off (but is absolutely worthwhile!).
Wave to Orangutans at Semenggoh Nature Reserve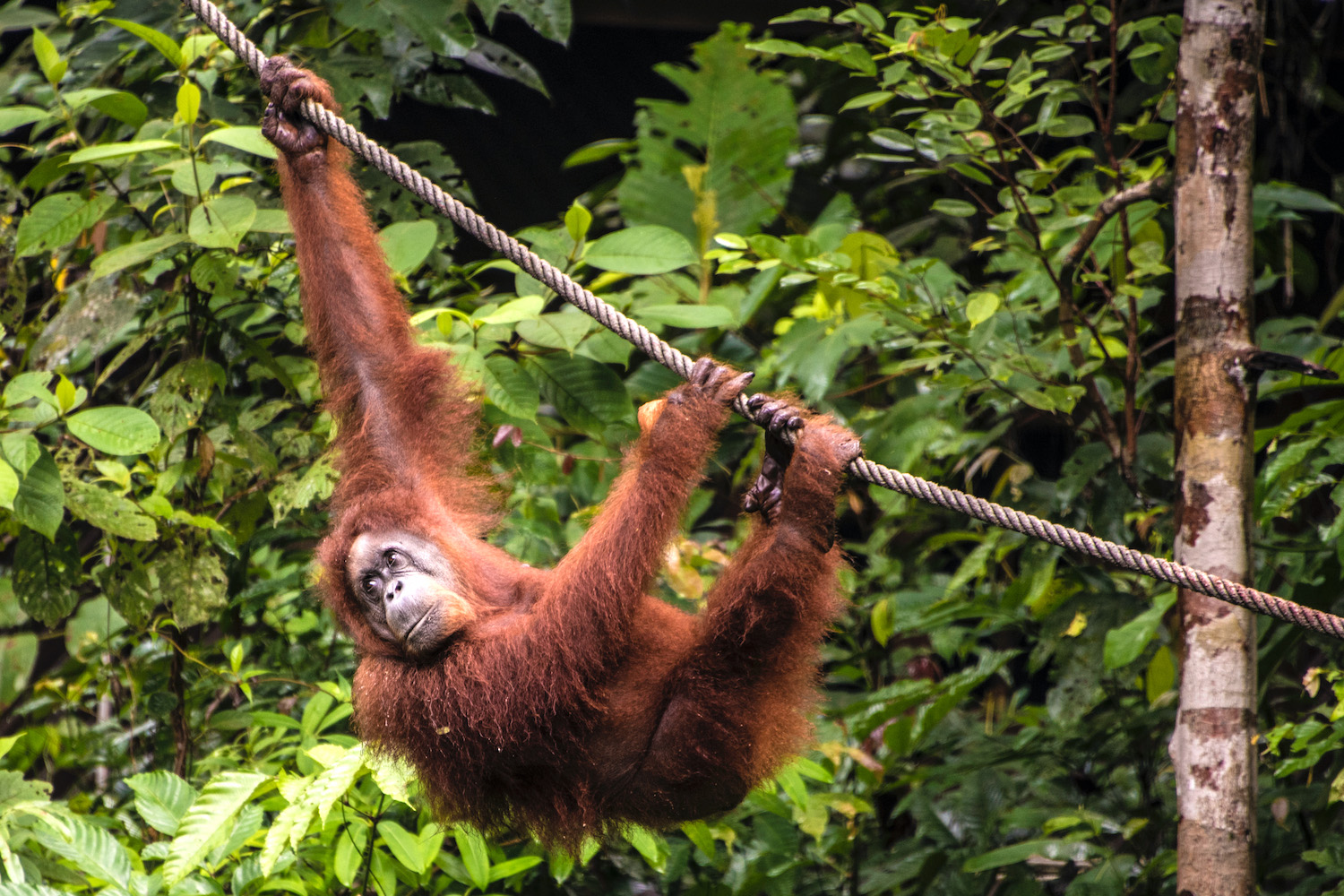 Another one of my favorite day trips from Kuching is Semenggoh Nature Reserve. Although many different types of animals reside here, the most unique one are the orangutans, which come out to greet visitors every morning at around 10 a.m. While this isn't as wild a getaway as the orangutan trek I did in Indonesian Borneo, it's an awesome way to see the great apes if you're a less intrepid traveler.
How Many Days Should You Spend in Kuching?
As far as how many days in Kuching you should spend, it really depends on the contours your broader trip to Malaysia follows. If, for example, you spend about two weeks in Malaysia as I've recommended, 2-3 days in Kuching will slot in nicely at the end of the trip. You can fly here from Kota Kinabalu after spending the first half of your week in Borneo there, and before returning to KL and, eventually, continuing on to your next port of call (or home).
On the other hand, there are plenty of things to do in Kuching to justify a longer stay—a much longer stay, in some cases. Indeed, Kuching's laid-back vibe lends it to being a place you can "live" for a while, whether you're a digital nomad who can work from anywhere, or a busy professional without a huge desire to get back to the office. Calling Kuching home for a couple weeks (or months) can be like hitting the world's largest reset button.
Other FAQ About Your Trip to Kuching
Is Kuching worth visiting?
Kuching is absolutely worth visiting—and not just because of the attractions I've cited here. It's one of the most beautiful cities in Malaysia and also one of the most laid-back, as a result of its location along the banks of the Sarawak River.
What is famous in Kuching?
Kuching is famous both for attractions within its city center (museums like the Sarawak Museum and Cat Museum; the Sarawak River) as well as as a base for day trips within Sarawak State, namely to Semenggoh Nature Reserve and its orangutans.
Why is it called Kuching?
Kucing (this is not a misspelling—"c" is pronounced ch in Bahasa Melayu!) means "cat." This is part of the reason you see so much cat paraphernalia around town, from the aforementioned Cat Museum to the gaudy Cat Statue in the city center.
The Bottom Line
Is Kuching worth visiting? Absolutely, and I think you'll agree with me by the end of your trip. Whether you spend time in the cafés and museums in the city center near the banks of the Sarawak River, or take day trips amid the rock formations of Bako National Park or to visit the orangutans of Semenggoh Nature Reserve, Kuching is one of the most underrated cities not only in Malaysia, but in Southeast Asia as a whole. Want to make sure you leave no stone unturned on your trip to Kuching? Commission a custom Malaysia itinerary!