Is Hue worth visiting? Well, when it comes to things to do in Hue, most people's lists begin and end at the Imperial City, which was home to Vietnam's emperors not as long ago as you might imagine, based on its condition. I, for one, was eager to visit this site, which a Chinese friend of mine described as the "Third-World Forbidden City," being that I missed it during my previous trip to Vietnam on account of food poisoning.
However, as I made my way northward (vaguely, along the coast) from Hoi An, I realized very quickly that what to do in Hue extends far beyond the Citadel. In fact, while I wouldn't go so far as to say the Imperial palace felt like an afterthought, it definitely did seem like an epilogue of sorts.
Over the next few paragraphs, I'll call attention to some of the Hue attractions that made me feel this way, and also generally love on the city I now feel might be Vietnam's most underrated. Your trip to Hue starts today.
Where to Stay in Hue
Of course, food-borne illness wasn't the only one of the things to do in Hue I partook in back in 2010. I also stayed in a budget hotel so crappy it doesn't even appear to exist anymore, which is certainly not something I'm lamenting. With this being said, I'd temper my expectations for "nice" Hue hotels, if I were you—they're not all that, either.
You see, I'd been wanting to say at one of the most hyped hotels in Hue, The Scarlett Boutique, for many years. And while the design of this hotel was…ambitious, I felt the service (not to mention, the shitty AC unit) really missed the mark. For a moment I wished I'd splurged on a suite at the swanky Azerai la Residence (or maybe stayed at Saigon Morin for an experience somewhere in the middle), though I definitely never pined for anything simpler.
Things to Do in Hue—There's More Than the Citadel!
Explore The Imperial City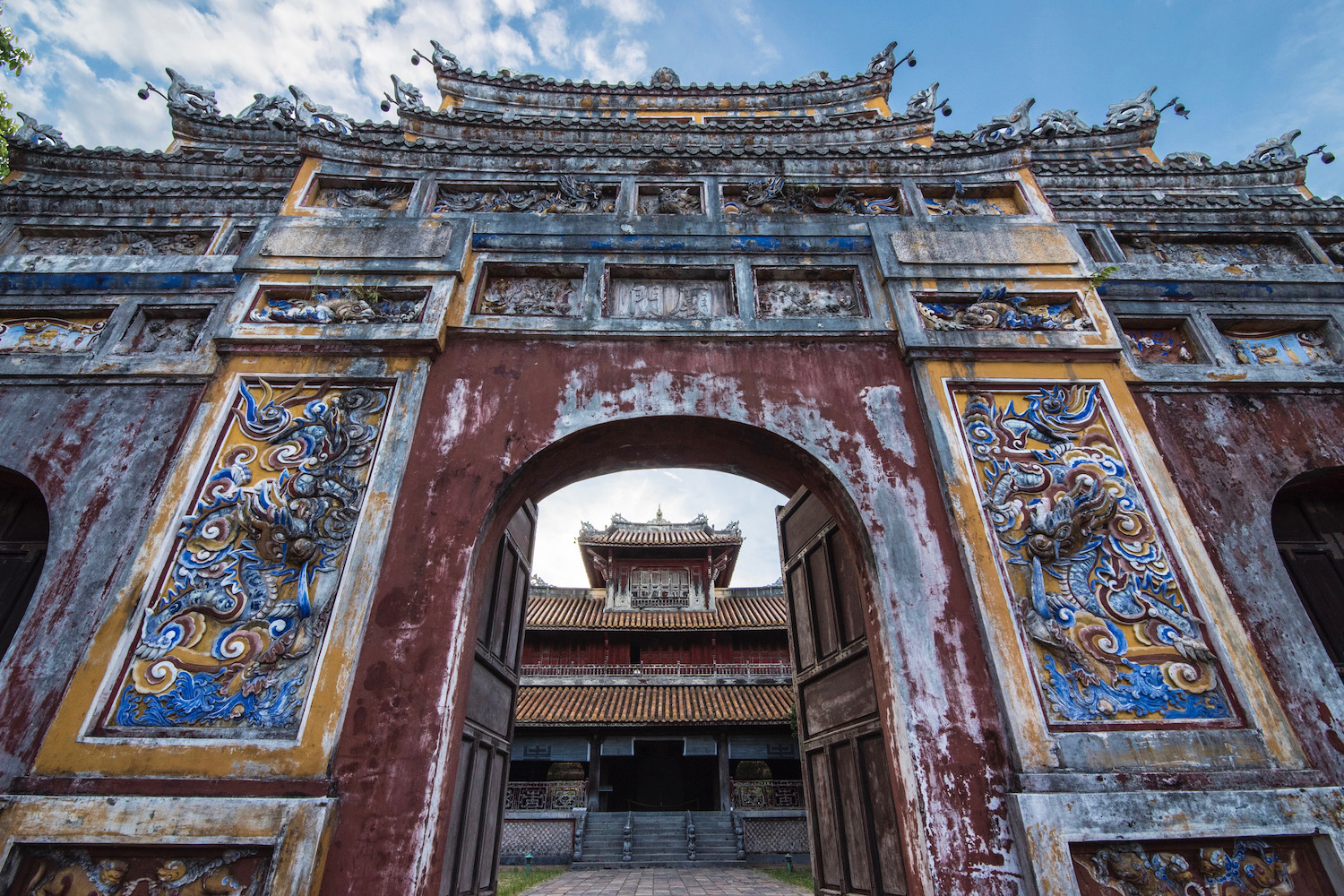 The most shocking thing about the Citadel Hue is centered around? Hue's Imperial City is only around 200 years old, which is shocking both considering the ornate details of the construction, as well as the shambles it's not in. Indeed, my aforementioned friend's description of the Citadel, however unkind, is not inaccurate. The other thing that really impressed me about the Citadel, which I explored just before sunset on my second day in Hue, was how massive it is—it's at least as big as the actual Forbidden City in Beijing.
Enjoy a Panorama from Hai Van Pass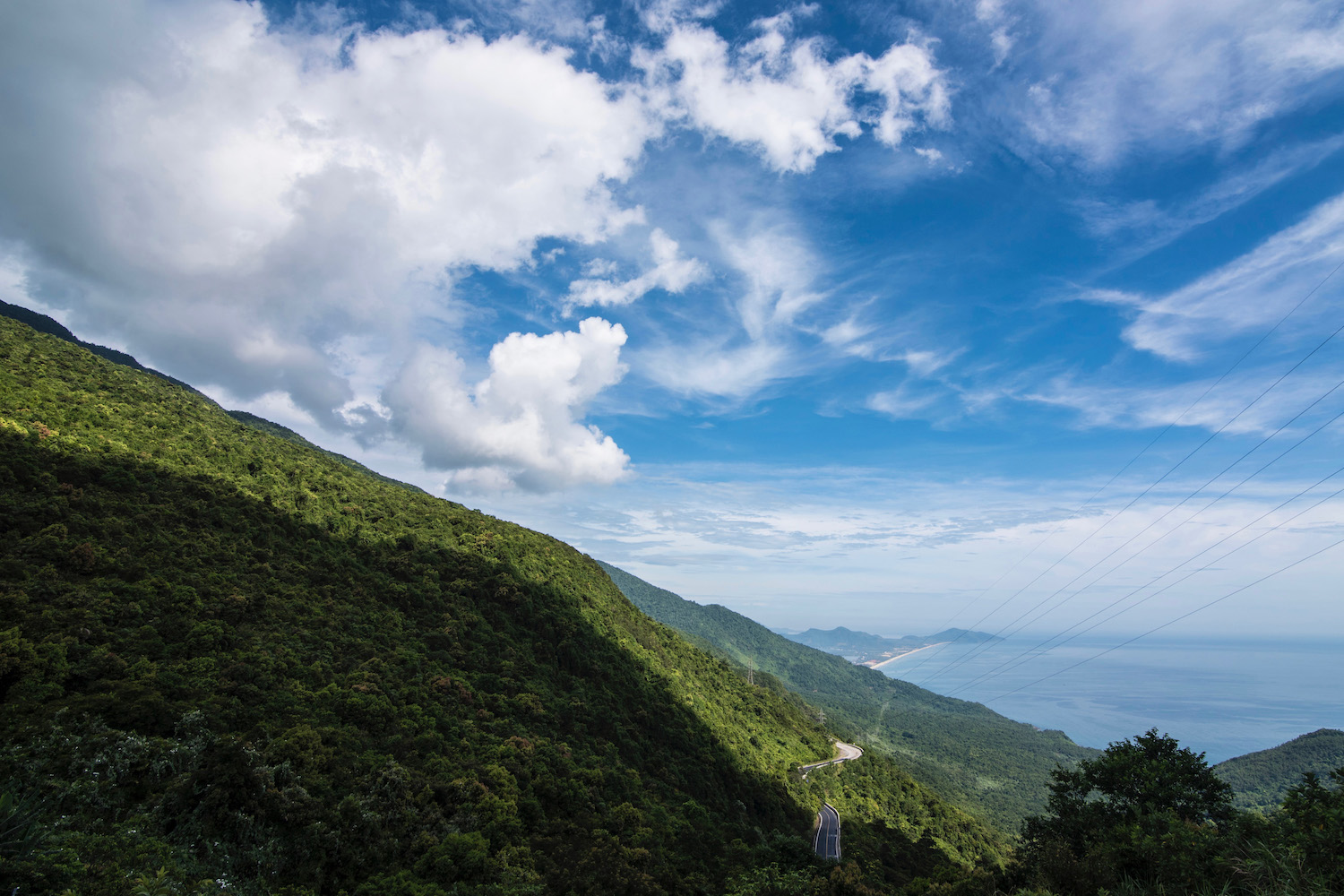 Let's go back in time a bit, shall we? But not far. Specifically, to several hours before I visited Hue's Citadel, when I was traveling from Hoi An to Hue via a delightfully air-conditioned taxi. Just after we passed through Da Nang, my driver asked me if I wanted to travel along the scenic Hai Van Pass, which was four times as long as the straight route through a recently-completed tunnel, but much more beautiful—he did not exaggerate. The better news is that he also didn't charge me extra for this detour!
Traipse Through Ancient Tombs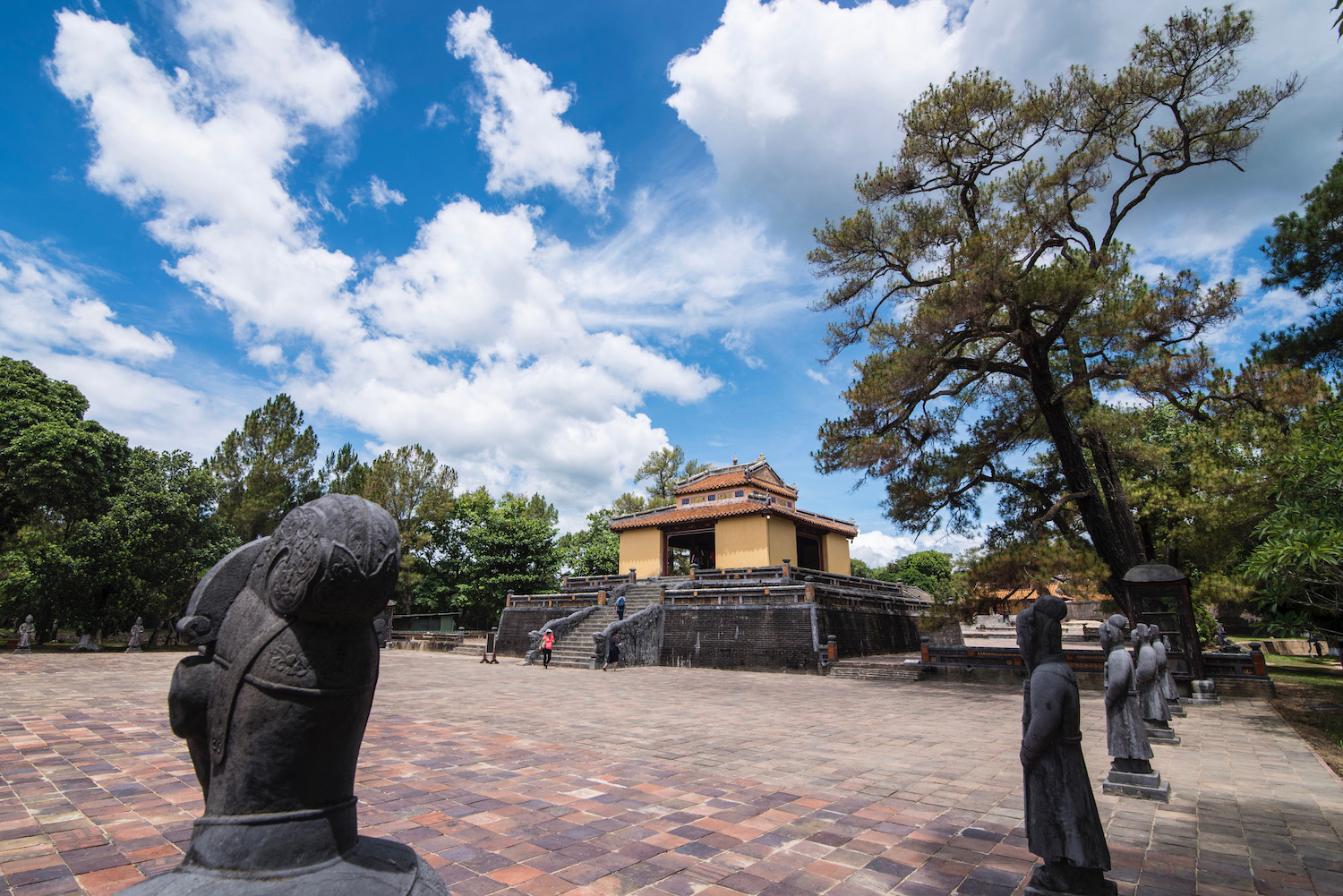 He did, however, charge me extra when I requested to visit two emperors' tombs on Hue's southern periphery, as well as a pagoda whose history I'm still not sure of. It didn't cost much, however—only about half of what I would've paid to take a round-trip excursion from central Hue. With this being said, Minh Mang was the only one of the tombs to live up to the standard other things to do in Hue set, though the view of the Perfume River (more on that in a minute) from Thien Mu Pagoda was extremely gorgeous.
Slurp Down a Bowl of Bún Bò Huế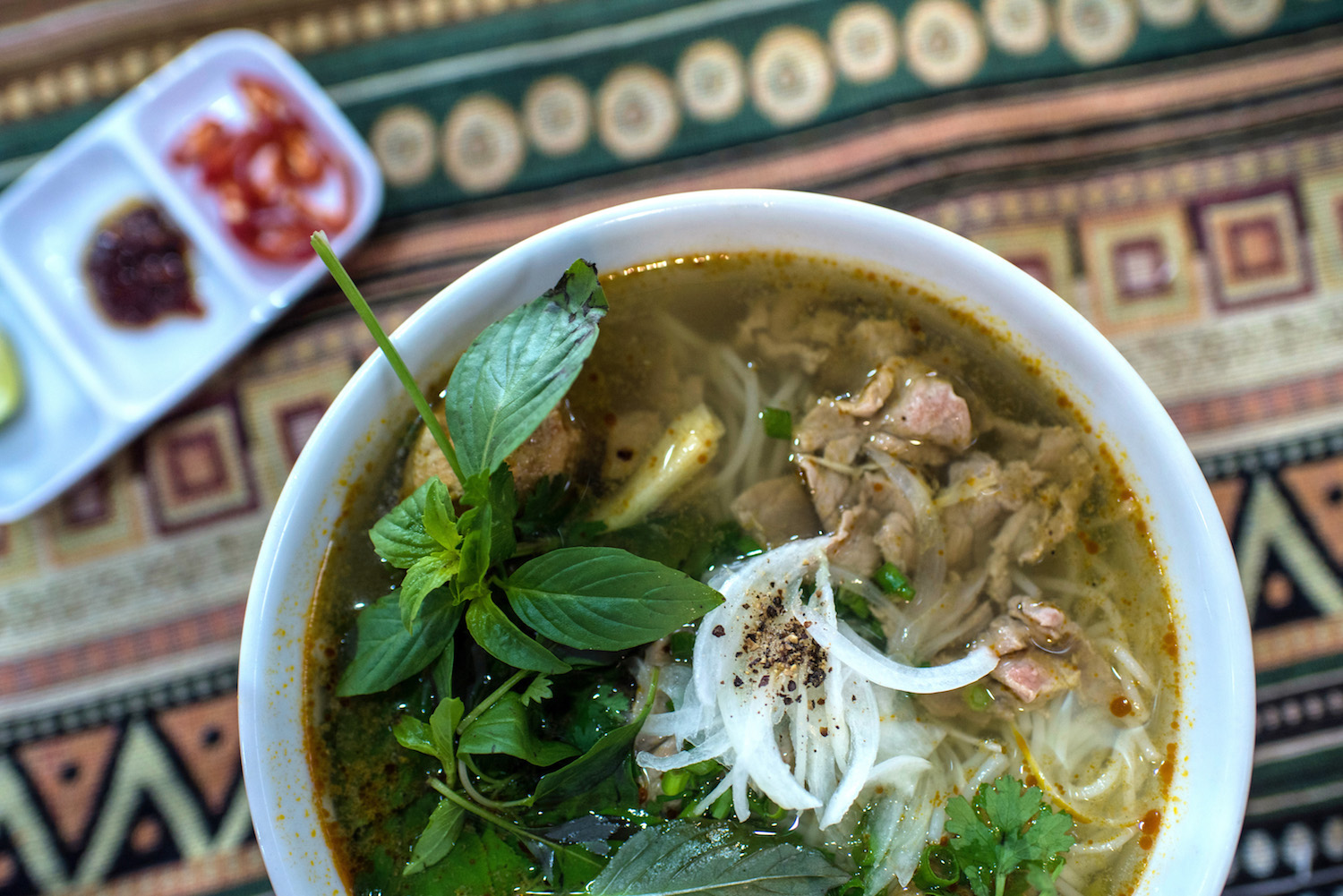 After checking in to the aforementioned Scarlett Boutique Hotel, I made my way to one of the best restaurants in Hue to enjoy Bún bò Huế, a famous local noodle soup—or at least I intended to do so. Problem was, the first restaurant (the highest-rated in the city, for what it's worth) didn't exist, at least not at the location Google Maps listed. Thankfully, the sweet crab meat and savory beef inside the soup at Nina's Cafe was more than satisfying.
Watch The Perfume Riverfront Light Up
I mentioned earlier that looking out on the Perfume River from Thien Mu Pagoda had been a highlight of my Hue city tour, at least the chauffeured portion of it. However, my favorite experience along this waterway, known as the Huong in Vietnamese, was at night after I exited the Imperial City. In addition to the fact that Trang Tien Bridge was lit up in a strobe of colors, I found the waterfront promenade (which didn't exist during my last trip here) to be modern and even chic, which I'm sad to say is rare in Vietnam.
The Best Time to Visit Hue
Regardless of which things to do in Hue you select for your itinerary, you should prepare to sweat and swelter. Although I spent the two years prior to my latest trip to Hue living in Bangkok, I still found myself overwhelmed by the heat and humidity—even at the junctures of my trip when I had an air-conditioned car to return to after seeing a particular site.
On the other hand, while Hue is uniformly hot, there's definitely a best time to visit Hue if you're looking to avoid heavy rain. Specifically, the city experiences a monsoon opposite most of the rest of the Southeast Asia mainland, with rain falling between the months of October and April. I learned this hard way back in 2017, when I had to cancel a planned trip to Da Nang (and thus Hue and Hoi An) at the last minute due to a typhoon.
How Many Days in Hue is Enough?
Assuming you end up deciding that Hue is worth visiting, how many days in Hue you decide to spend will vary based upon how much the history of Vietnam's former capital interests you, but here's a tip: Add one to whatever final value you decide. I spent just two days in Hue on this particular trip, and while I'm a relatively "fast" traveler, I do wish I'd had another day to soak the atmosphere of the city in.
On the flip side, it's possible to take a Hue day tour either from Da Nang or Hoi An, especially if you're comfortable going by car like I am. This tour will likely include a stop at Hai Van Pass on the way, and will allow you to see more of the top Hue attractions, though you won't get to walk around at all and develop a feel for this exceptionally charming city.
Other FAQ About Visiting Hue
Which is better, Hue or Hoi An?
Although Hoi An is more superficially beautiful than most parts of Hue, I find that Hue is ultimately more satisfying. It's more spread out and harder to explore, but its attractions are more unique, not to mention much less crowded. If you have the time, I'd recommend visiting both cities.
Why should you visit Hue?
Hue is worth visiting if only for its sprawling imperial palaces and for its culinary delights, namely Bun Bo Hue beef soup. Hue also occupies a sweet spot in Vietnam: It's less polluted and industrial than Hanoi or Ho Chi Minh, but also less filled with tourists than Hoi An or Ha Long Bay.
Should I go to Hue, Vietnam?
I'd recommend visiting Hue if you plan to be in central Vietnam (i.e. Da Nang or Hoi An) anyway, and have some days to spare. I'm not sure it's worth making a dedicated trip to the region, however, and certainly isn't the top reason you should come to Vietnam in the first place.
The Bottom Line
Is Hue worth visiting? To start answering this question, understand that thing to do in Hue extend far above and beyond the Imperial City. With this being said, you shouldn't discount Hue's world-famous Citadel, which is rich and impressive in ways that belie its relatively young age. On the flip side, you should spend at least a few hours exploring the French-colonial and modern portions of central Hue, which I more or less consider to be Vietnam's most underrated city at this point. Whatever you do in Hue, be careful about what you eat—otherwise, you might have to wait a decade to truly discover the city like I did.