Looking at a map of the Sultanate might give you the impression that the best beaches in Oman are too numerous to name. In some ways, this would be an accurate assumption—Oman's entire coastline is beautiful in its own right, all 1300 miles of it.
On the other hand, while well-manicured stretches of sand (and rock) do exist, both at Oman beach resorts and along wilder shores throughout the country, finding a truly awesome beach in Oman is harder than you might think. Here are some of my favorites from my recent Oman trip.
My Favorite Oman Beach
Ras al-Jinz Turtle Beach
I attempted to visit the much-hyped turtle beach in Oman, but unfortunately wasn't able to see any turtles. Although the staff failed to reply to my emails, the attendant who greeted me when I drove to the reserve was very friendly, and told me in a very straightforward manner that joining either of the "turtle tours" that day would likely be in vain.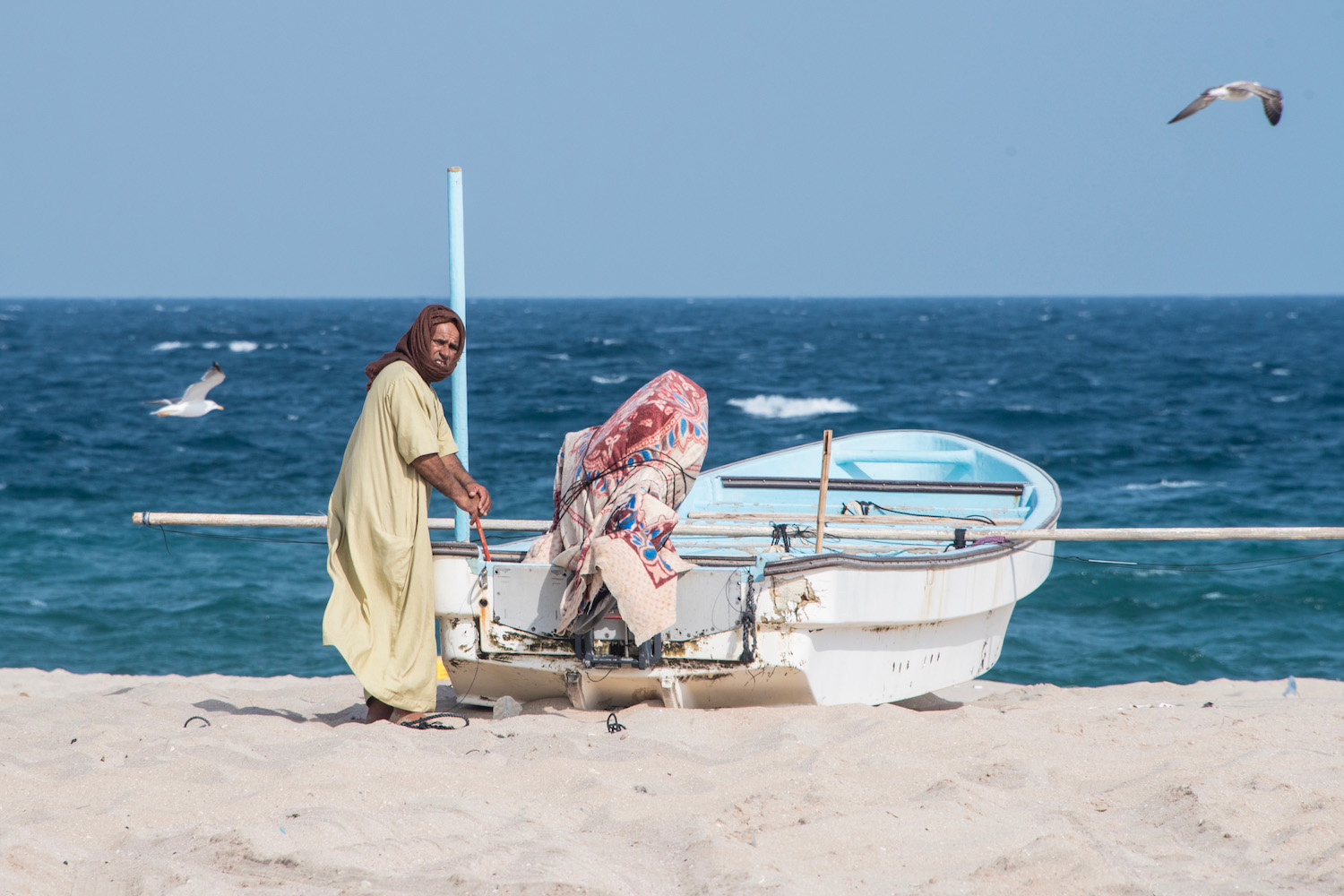 Nature is always temperamental, of course, so I didn't feel very disappointed. If you, too, miss the turtles, don't despair. While Ras al-Hadd (which sits not from from Ras al-Jinz) is far from being among best beaches in Oman, there are still some great pictures to be taken there, if only because of the decidedly traditional way locals still live.
White Sand Beach
Oman is literally a country of sand, which makes it somewhat surprising that truly sandy Oman beaches are somewhat hard to come by. This phenomenon becomes rarer still if you need that sand to be pearly white, though it's not impossible to come by. In fact, the place I'm thinking of is not far from Oman's capital Muscat, and can easily be done as a day trip from it.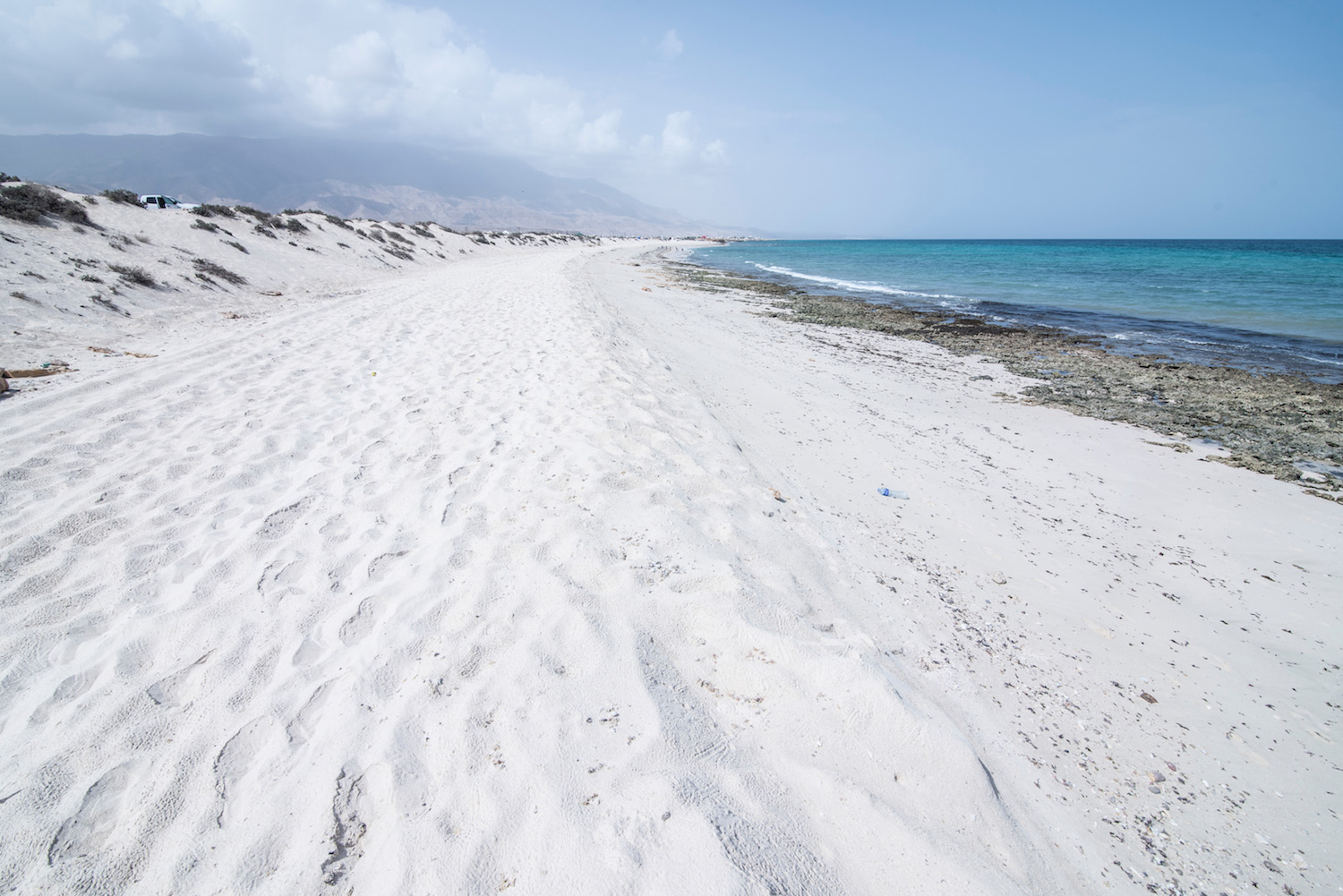 Of course, I wouldn't so far as to call White Sand Beach (as it's called in Waze—Google Maps, as I've said before, doesn't work in Oman) a Muscat Oman beach. In fact, it sits somewhere between Muscat and Sur, adjacent to both Bimmah Sinkhole and Wadi Shab.
Mughsail Beach
If you've been scouring the web for Salalah beach Oman but can't figure out where the dramatic scenery that appears in images is located, I've got your answer here. Around a half-hour west of Salalah's city center is where you'll find Mughsail Beach, which is sometimes known as Al-Mughsail in maps applications.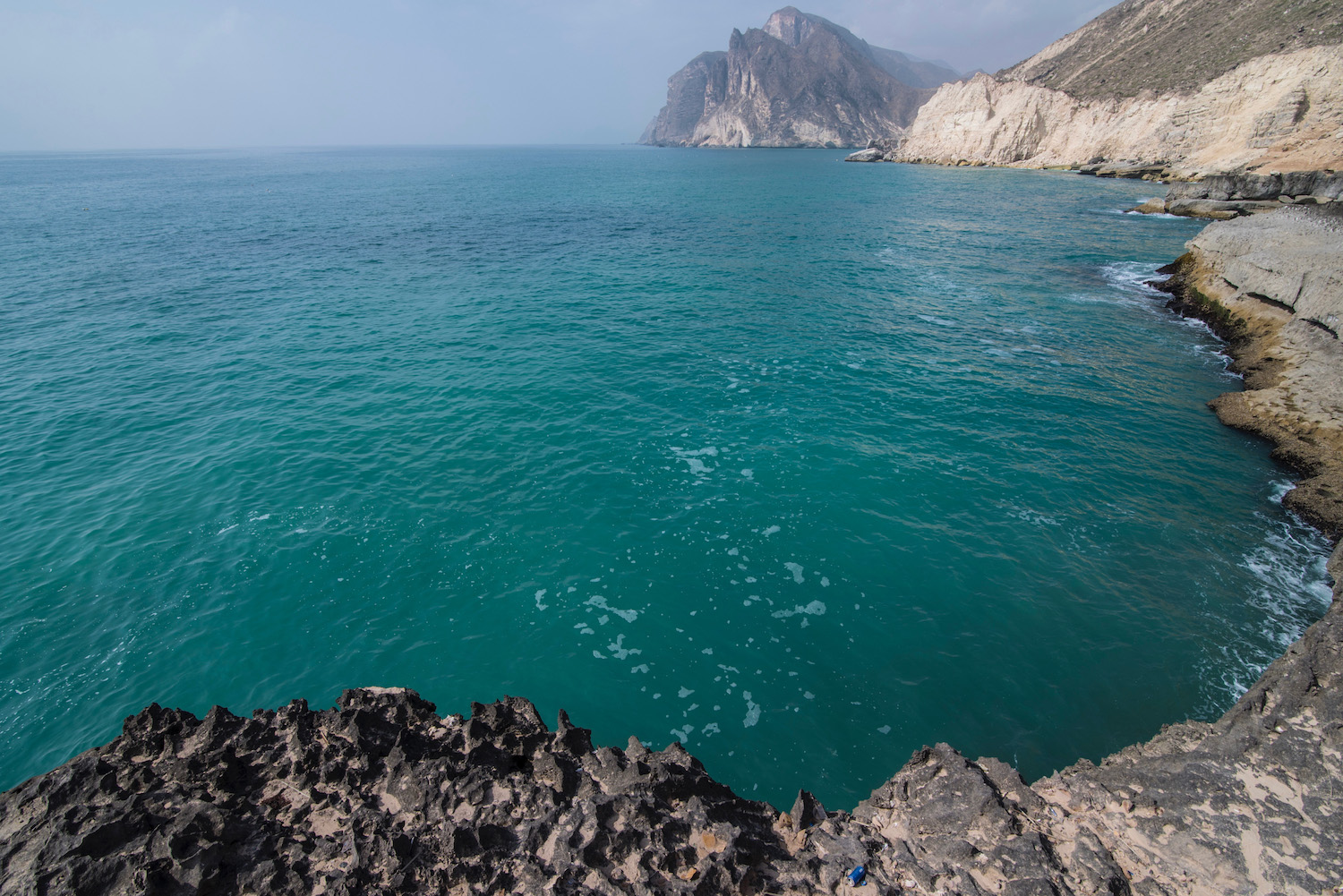 Like many Oman best beaches, Mughsail is better for pictures and admiration of scenery than it is for swimming, though a stretch of it does have golden sand where I suppose you could sunbathe. I recommend driving to the proverbial end of the road (you'll see this in your GPS), which takes you to a short hiking trail where you can appreciate dramatic cliff and cave formations.
City Beaches in Oman
If you want to swim on Muscat beaches without leaving the city center, whether because you don't have a car or the time to take a road trip, I've got a few suggestions. Places like Azaiba Beach, Al-Ghubra Beach Park and Al-Qurum Beach are close to the center of town and are relatively beautiful, though the latter one can get quite busy, especially during the heat of the day.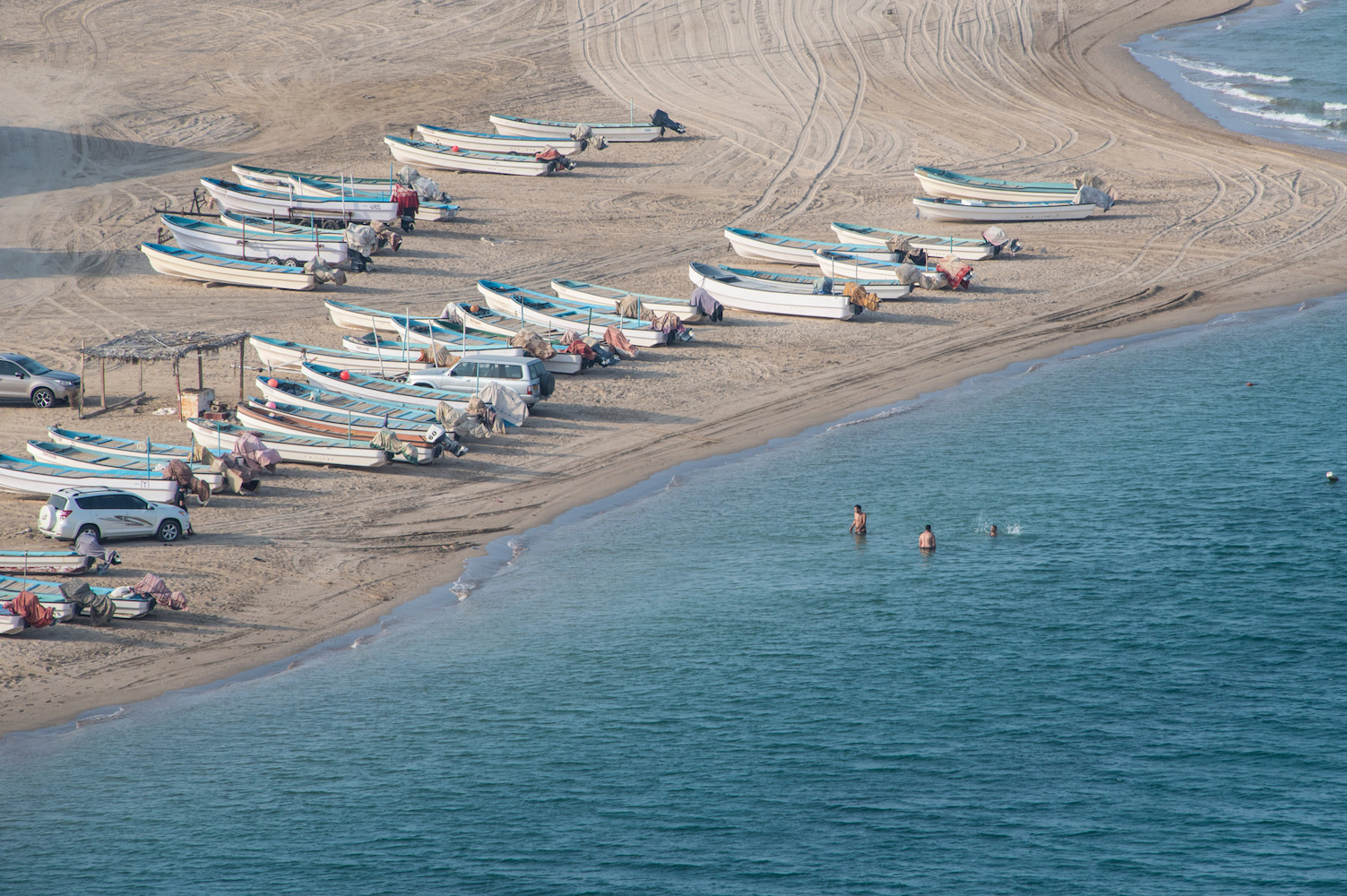 There are city beaches in Sur and Salalah, too, and while I wouldn't characterize any as being among the best beaches in Oman (Salahah's Haffa Beach is actually a bit rough, in my opinion), they're certainly passable. Especially if you just need to cool off, as is understandably the case when you travel in a country as hot as Oman.
Where to Stay Near Oman Beaches
When it comes to beach hotels in Oman, truly impressive property right on the shore or somewhat hard to come by. Apart from perennial favorite The Chedi Muscat, whose price puts it out of range of many travelers, many beachfront hotels in the Sultanate leave a great deal to be desired.
With a second exception, perhaps, being Ras al-Jinz's Turtle Beach Resort, your best bet is to choose a comfortable city accommodation (Zaki Hotel Apartment in Sur, for example, suited me just well) and drive to whichever beach you want to visit.
Other FAQ About Beaches in Oman
Does Oman have good beaches?
Oman has beaches that are very beautiful, with white desert sands and arid mountains jutting up against a bright, blue-green sea. On the other hand, if you're looking for a party or even permanent hospitality venues, both can be difficult to come by in this conservative country.
Can you swim at the beach in Oman?
You can swim at the beach in Oman; there aren't strictly enforced rules of modesty for women. On the other hand, you should be mindful of the fact that surf in Oman can be very rough and there have been scattered reports of shark attacks at certain Oman beaches over time.
What is the secret beach in Oman?
When most people in Oman speak of the "Secret Beach," they're walking about the White Beach, which is located not far from Wadi Shab between Muscat and Sur. Keep in mind, however, that far from being a secret, this beach is very well-known among locals, and can be busy in spite of the lack of foreign tourists you might notice.
The Bottom Line
Truly wonderful Oman beaches are few and far-between, to an extent that might surprise you if you've never been. From white sand beaches near Muscat to wilder stretches of shore in the country's far west near Salalah, I managed to see quite a few of these, though I notably didn't get a chance to see the "Arabian fjords" of Musandam with my own eyes. Regardless of your preference, you'll definitely need a day at the beach in this scorchingly hot country—I imagine one of these will suit your fancy. Want to make sure you visit all the best beaches in Oman? Consider hiring me to plan your trip.