As I planned my trip weeks ago, I wasn't sure whether having a desert camp Oman experience would be worth it. For one, I'd slept in many deserts around the world, and while I was certain Oman's would be beautiful, I didn't know whether it would be a singular enough adventure to justify the substantial cost.
In the end, I did decide to venture into Wahiba Sands (also known, quite appropriately I might add, as Oman's "Empty Quarter") and stay a night in a desert camp. After reading this article, you should have a good idea of whether you want to follow in my footsteps (or not).
The Oman Desert Experience
Many travelers think that visiting the Empty Quarter necessitates camping in Oman, though I was never under this impression. To be sure, most of the "camping" options available here are actually high-luxury glamping; the majority of accommodations in Oman's desert are cabins or villas. Even local people don't sleep in tents, as is sometimes the case in the deserts of Morocco or Israel, for example.
Beyond this, I was actually surprised at how many things there were to do in Oman's desert, besides just chilling out. I watch some people enjoying dune bashing in Oman, for example, as I scaled a large dune on foot at sunset, the next morning I also witnessed a strange motorized paragliding apparatus I've never seen anywhere else. It should go without saying that you can ride camels in Wahiba Sands, though to be honest I didn't see many travelers doing this.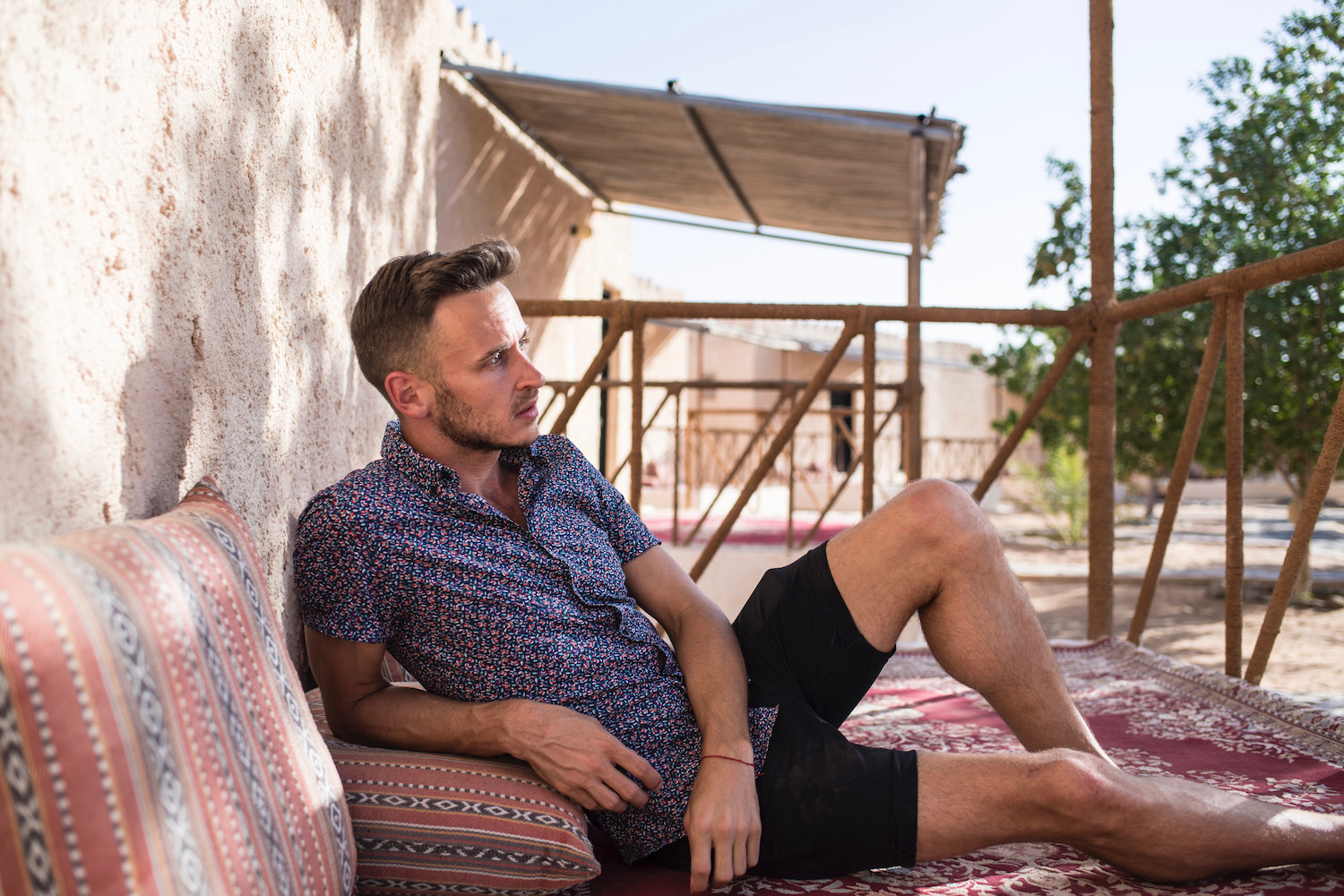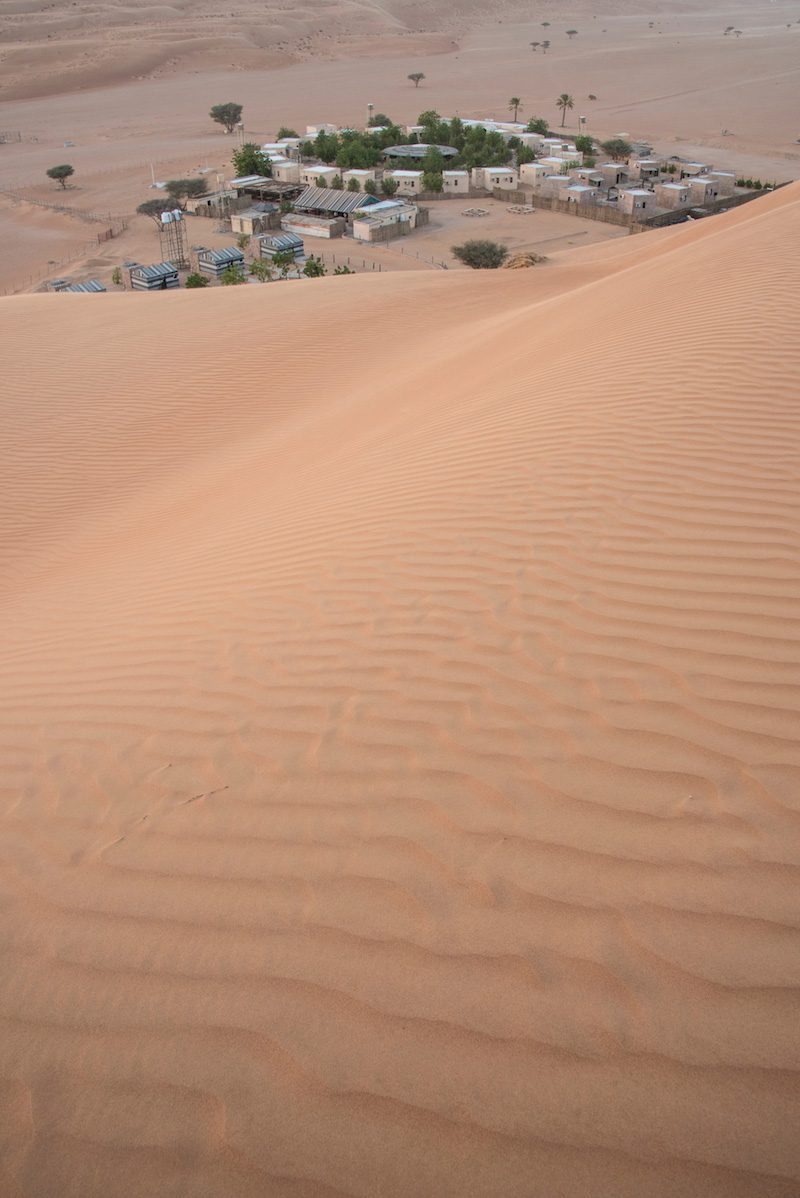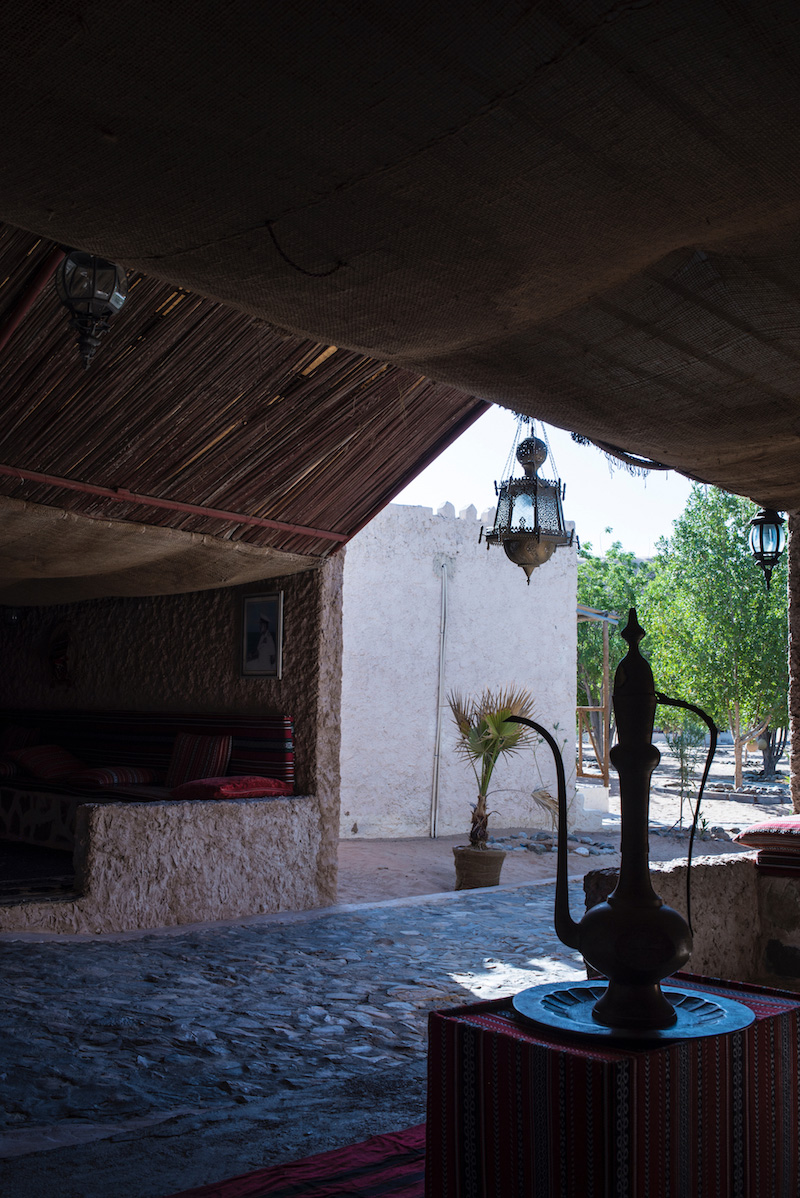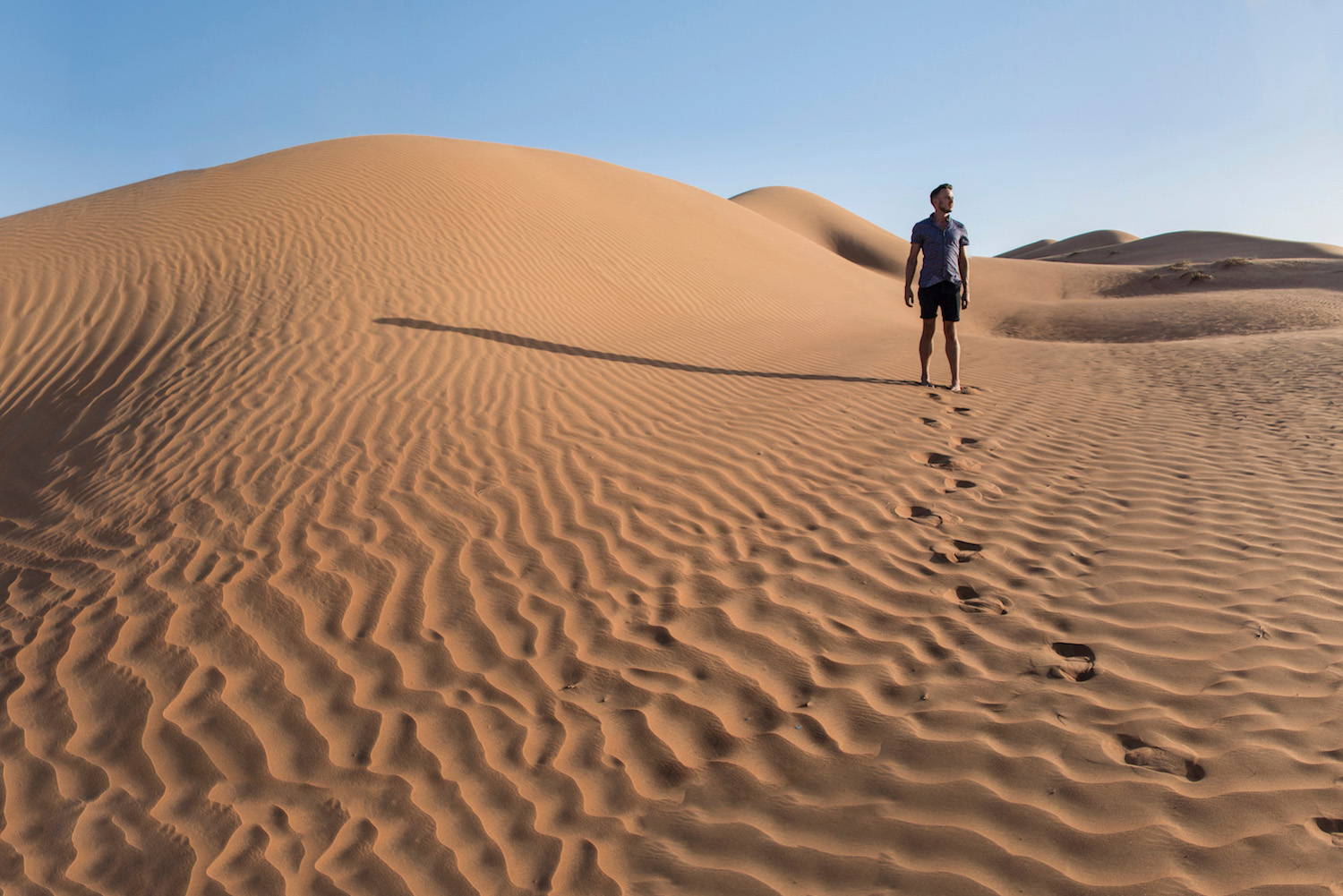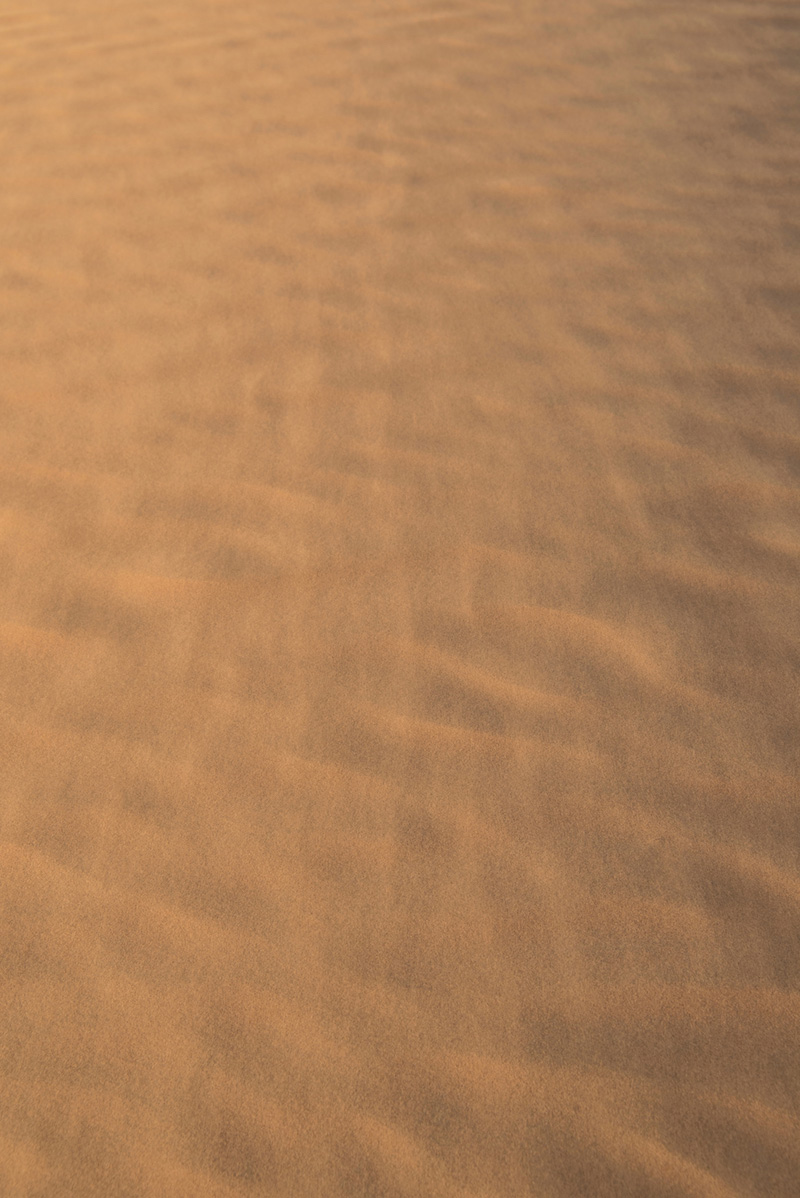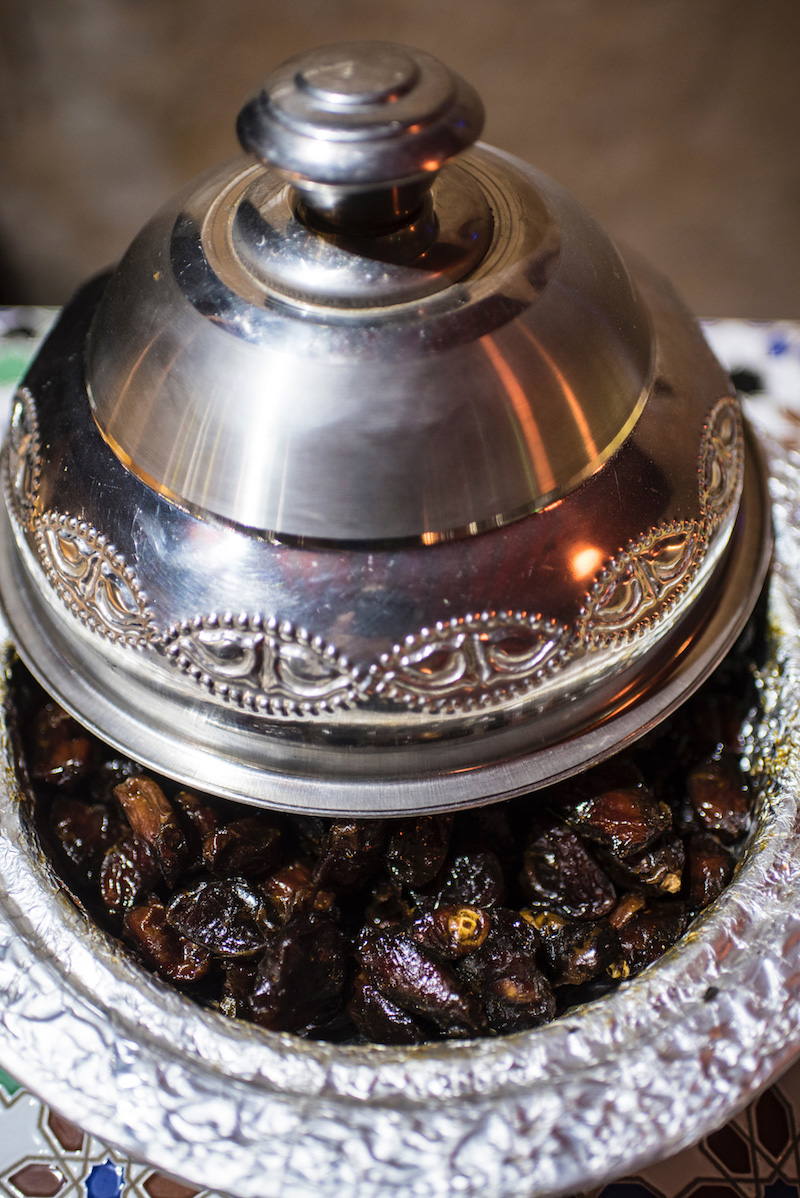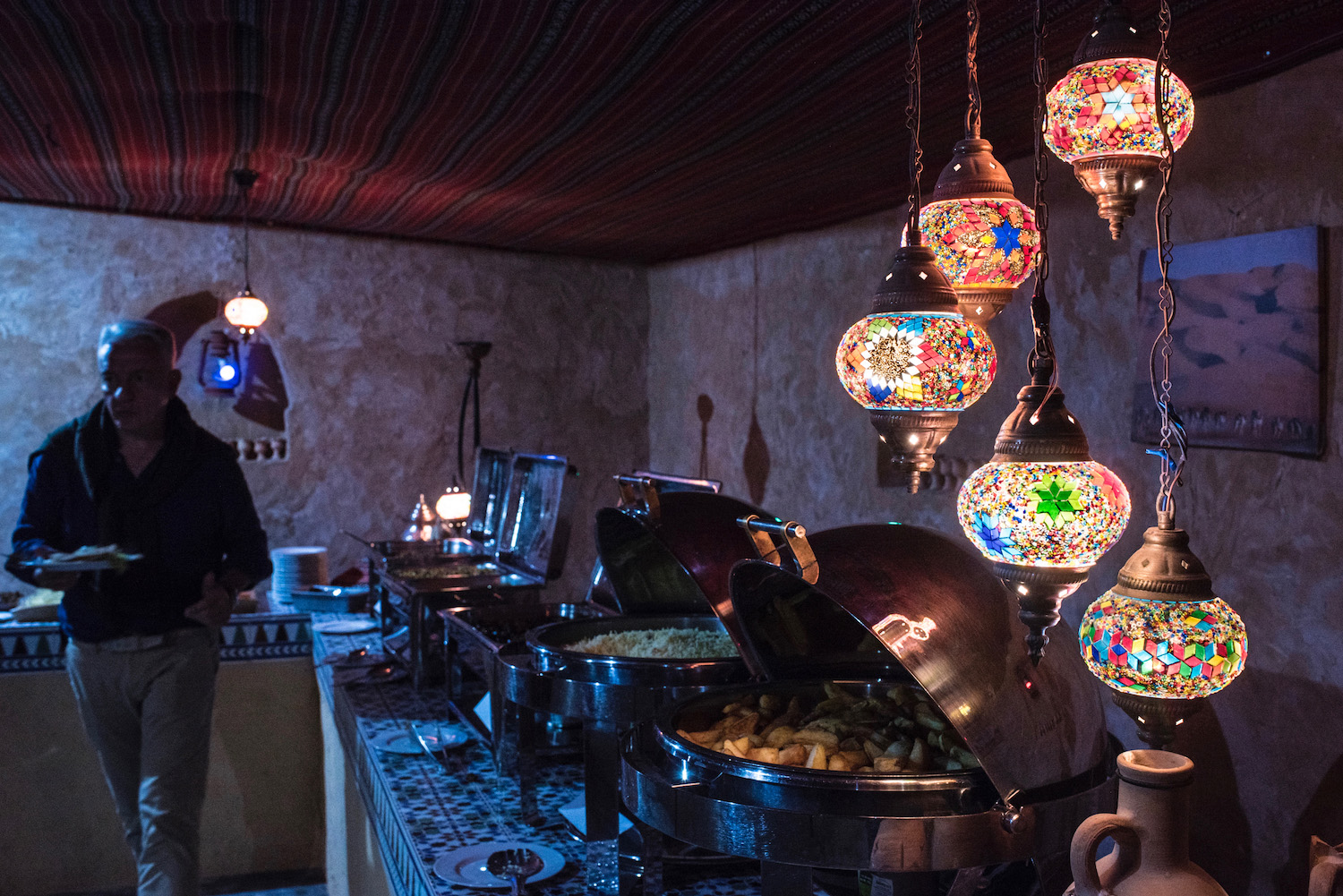 Popular Desert Camp Oman Options
Sama al-Wasil Desert Camp

For a variety of reasons, I decided to stay at Sama al-Wasil Desert Camp, which is somewhat less well-known than Desert Nights Camp (which I'll talk about in a minute), but also significantly more affordable. On the plus side, this camp was comfortable, well-designed and was situated at the base of a dramatic, beautiful dune. My least favorite elements was the food. Omani food, of course, leaves a lot to be desired in general, but the "hummus" here was literally one of the worst items I've ever consumed in my life.
Desert Nights Camp

When it comes to desert camping, Oman's Desert Nights Camp is probably the most famous. However, beyond having a very catchy name (and, it seems, purchasing a lot of well-positioned Google Ads), I haven't been able to determine any aspect of this camp that makes its extremely high cost worth it. At least superficially, it doesn't seem to be much different from Sama al-Wasil.
1000 Nights Camp

Had 1000 Nights Camp been available, I probably would've stayed here rather than Sama al-Wasil, and for a very superficial reason: The name is incredibly evocative, irrespective of the fact that this seems to be a stylish and well put-together camp. It also seems to be small, which is the only explanation I can have for the fact that it was totally full, months in advance, during an off-peak time.
Safari Dunes Camp

If you're looking for an affordable Wahiba Sands accommodation option and aren't concerned about being at a top-rated spot or a particular design aesthetic, Safari Dunes Camp might be a good bet. Although the ratings are reasonable high, prices are uniformly low. Additionally, availability seems to be open as far out as I can see, which is more than I can say about some of the other choices on this list.
Al Reem Desert Camp

In my opinion, the four properties I've listed thus far round out the desert camps Oman experience. However, I've gone ahead and listed a fifth, if only because there's a chance that none of the others will be available or will suit your fancy. In fact, Al Reem Desert Camp looks pretty appealing to me, though I must admit I didn't consider staying here in the lead up to my own Oman trip.
How to Reach Oman's Empty Quarter
Most of the safari desert camp Oman options are adamant about the fact that you need a 4×4 to access Wahiba Sands, a blanket statement that's not entirely different from what you read about Jebel Shams. However, while the road to desert camps in Oman did seem rather well-packed, I'm glad I booked a transfer, even though it cost nearly as much as the room at my Oman desert hotel—30 OMR vs 40 OMR.
More broadly, Oman's Empty Quarter can be accessed in about two hours each from both Muscat and Sur—assuming you don't stop. You will stop, of course, and probably a lot (Wadi Bani Khalid, I'm looking at you), so if you want to arrive at your Oman desert camp around 2-3 pm, as most people don't, leave your city accommodation no later than 9-10 am.
Other FAQ About Camping in the Oman Desert
What is the name of the desert in Oman?
Officially, the desert of Oman is known as Wahiba Sands. However, it has become popularized (especially among foreigners) as the "Empty Quarter." This name is ironic, given the number of desert camps and adventure activities to which this vast sector of sand is home.
Is Oman a desert country?
Oman is composed nearly 100% of deserts, with very rare exceptions along lush wadi basins in the country's far west near Salalah and around the capital of Muscat.
Does it rain in Oman?
It does rain in Oman, but not in all places, and not at all times. The most notable monsoon or khareef occurs in the western part of the country near the border with Yemen, usually during August but also occasionally starting in July or spilling over into September.
The Bottom Line
Whether you're search for a desert camp Oman or simply want more information about what to expect exploring Oman's Empty Quarter, this post has everything you need to know. While Oman's desert isn't wholly different from any other expanse of sand on the planet, chilling amid the dunes is a relaxing, pleasurable and worthwhile endeavor. Pay close attention to important details as you plan your Oman desert adventure, particularly when it relates to transport—not all vehicles can drive into Wahiba Sands without incident. Make your trip to Oman one for the record books when you hire me as your Travel Coach and entrust me to plan it.