When you Google "Ethiopia travel photos," a picture of a huge church carved into rock will no doubt come up. The is the Church of St. George (Bet Giyorgis in Ahmharic) in Lalibela, a mountainside town in the center of the country colloquially known as the "Ethiopian Jerusalem." That's because, according to many travelers, Lalibela is far and away the highlight of Ethiopia, especially because of churches like this one.
I have a slightly different perspective.
I like Lalibela—don't get me wrong. But for me, another city in Ethiopia possesses a better-round trove of travel treasures—and, like Lalibela, is has its own catchy nickname. Meet Gondar, a.k.a. the Ethiopian Camelot.
Ways to Compare Gondar and Lalibela
Gondar's grandeur
The sense of arrival I felt upon stepping out of the minibus and onto the streets of Gondar was palpable. And it wasn't just because I could see Fasilides Castle, the aforementioned Ethiopian Camelot, or that the air in Gondar felt so much cooler and cleaner than it had in my previous destination Bahir Dar, although that certainly helped.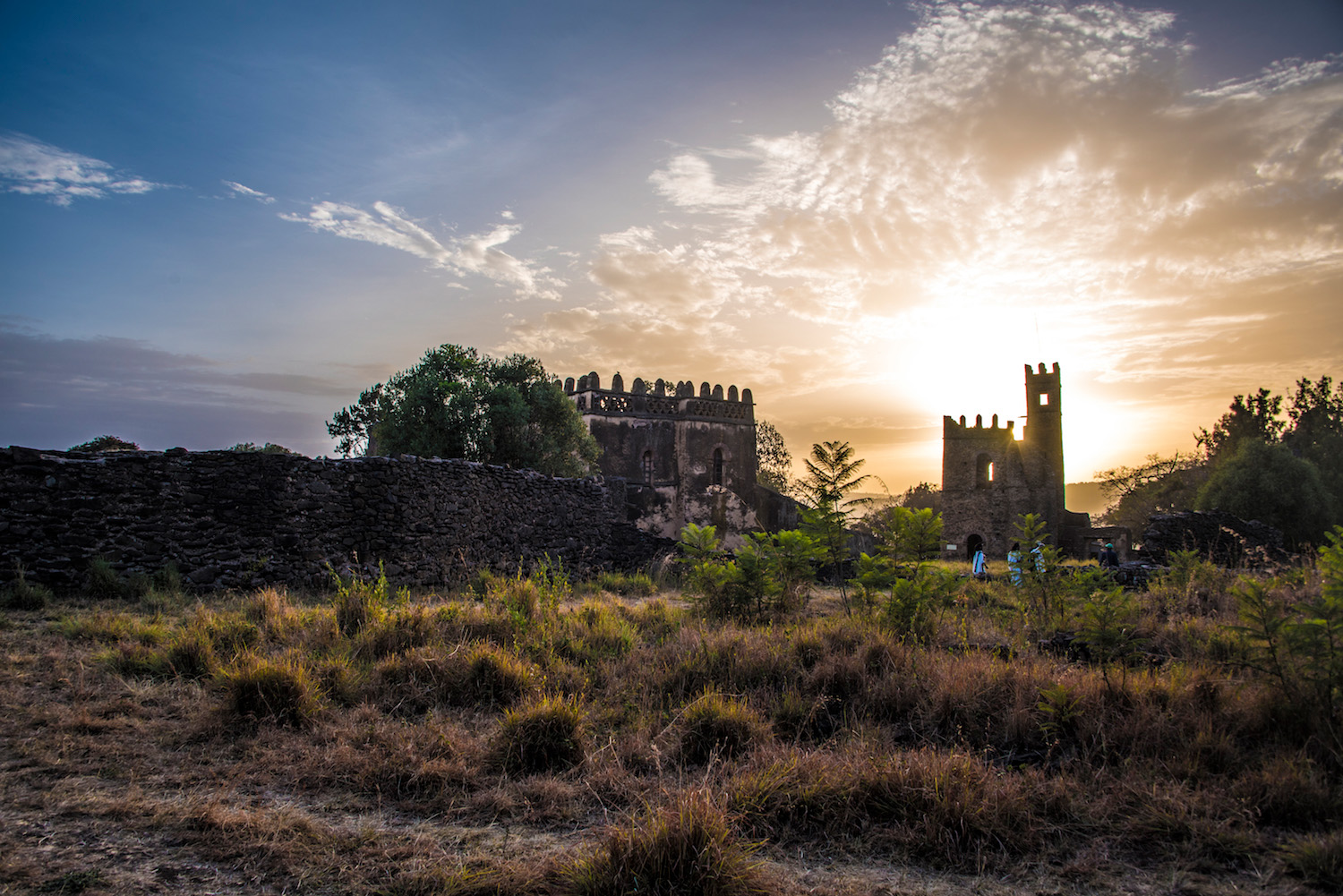 Indeed, Gondar is chock-full of amazing attractions, from the (massive) castle complex itself, to the Fasilides Bath, to Debre Birhan Salessie Church. But it's the little things about Gondar, from the throngs of blue tuk-tuks crowding the streets, to rich cultural heritage that spans all three Abrahamic religions, to eclectic architecture that ranges from modern mid-rises to ancient tenements, that makes Gondar as special as it is.
The sad truth about Lalibela
The first thing I remember about arriving in Lalibela (where I traveled immediately after Gondar), on the other hand, is how far away the airport was from the town center. This wasn't a big deal on its face, of course, although the relatively isolation of Lalibela mirror something about it I discovered during the several days I spent there.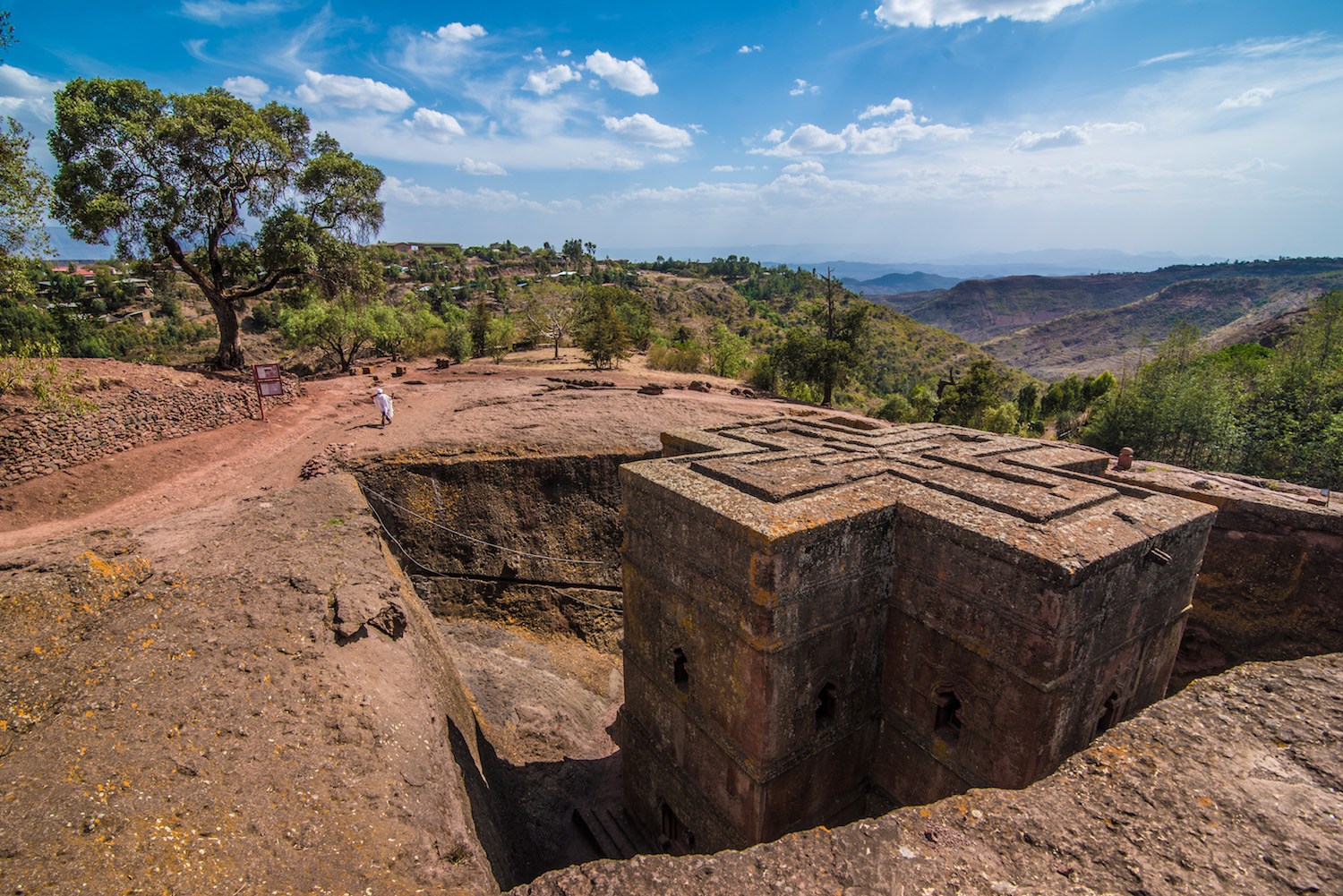 You see, while Gondar and Bahir Dar and, of course, Addis Ababa are all real, dynamic cities, Lalibela is a pilgrimage site. Now, I didn't visit during the so-called festival season that occurs in autumn, so I didn't see a lot of pilgrams.
Instead, I saw a lot of tourists (for Ethiopia, anyway) and a city that doesn't have many facilities or services for them. The churches (especially that famous one) were cool, but not enough to hold my interest for longer than a day or so (which I suppose is good, since I fell ill with food poisoning on the morning of my second day!)
Geography and topography
Gondar was just two hours (well, three with all the superfluous stops) away from Bahir Dar by bus, which itself is not unbearably far from Addis Ababa. Lalibela, on the other hand, is geographically isolated from most of the rest of Ethiopia, and is only practical to access by plane. Now, flying is one of the best ways to get around in Ethiopia, so this alone should not remove it from your Ethiopia itinerary.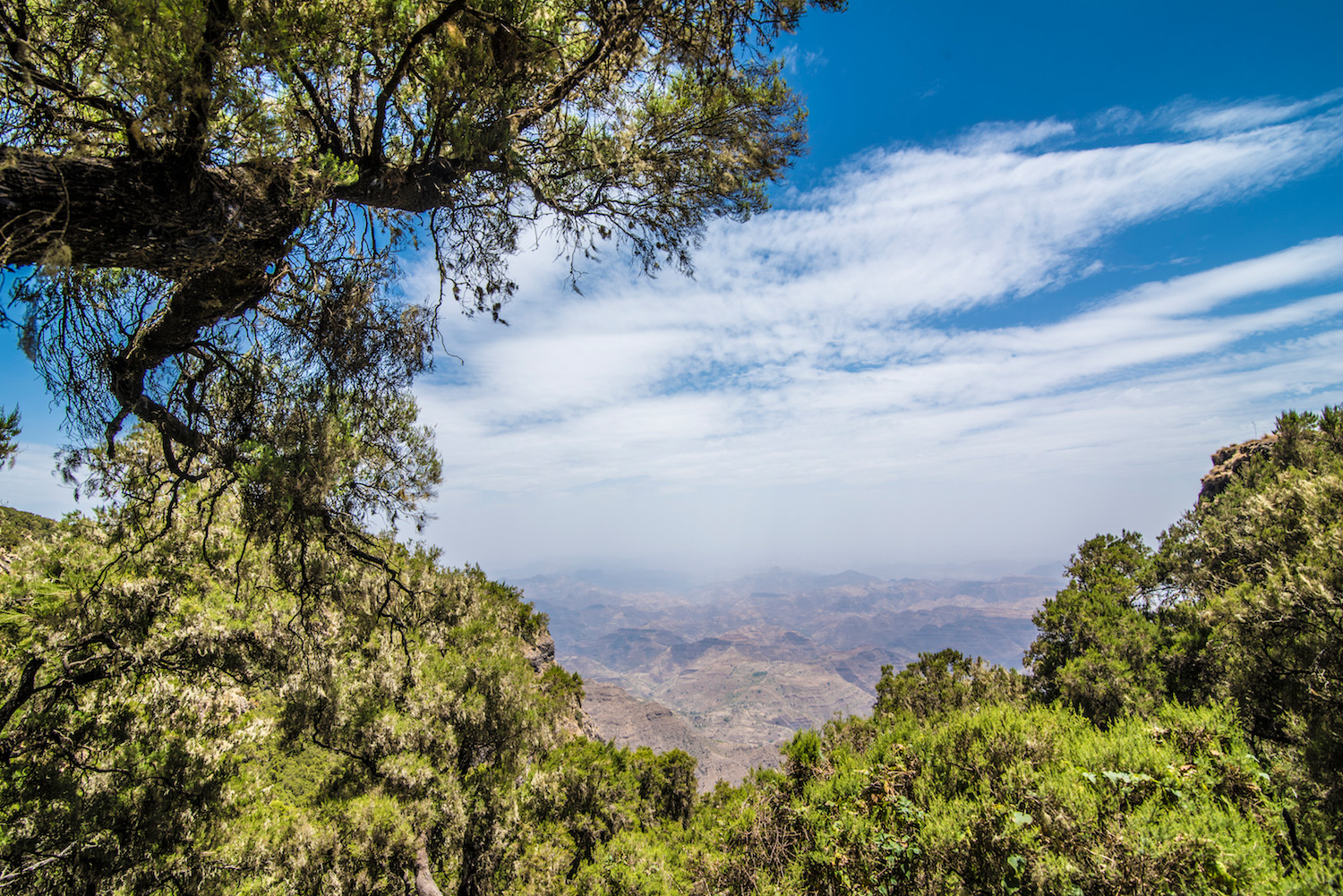 To be sure, it's not only Lalibela's distance from other attractions in Ethiopia, but Gondar's proximity to one of the country's very best that makes me rank Gondar higher in this regard. Gondar is close—within day-trip distance, in fact—to the Semien Mountains, a natural wonderland filled with baboons, lush vegetation and some of the oldest rock formations in Africa.
Other Destinations in Ethiopia
Beyond the Gondar vs Lalibela debate, Ethiopia is an exciting and diverse destination. In particular the northern part of the country is rich in destinations and experiences for curious tourists:
You can also visit southern Ethiopia, which is famous for its coffee culture, although I would say that comparatively speak, it offers less obvious things to do for most travelers.
Other FAQ About Lalibela and Gondar
How far is Gondar to Lalibela?
The road distance from Gondar to Lalibela is 355 kilometers, or about 200 miles. Because this road is rough and slow-going, many travelers end up flying from Gondar to Lalibela, although you can travel by bus or taxi if budget is a concern.
Is Gondar worth visiting?
Gondar is absolutely worth visiting—it might actually be my favorite city in Ethiopia! From the stunning Gondar Castle fortress, to the proximity of the city to the stunning Simien Mountains, Gondar is really the nucleus of everything there is to love about Ethiopia—I certainly prefer it to Lalibela.
Who built Lalibela?
Lalibela was built by King Lalibela in the 12th century. A Christian, he sought to build a New Jerusalem, given that it was difficult at the time for Ethiopians to access the original Jerusalem in Israel. He succeeded, in some way, as Lalibela is today a popular pilgrimage site.
The Bottom Line
While Gondar and Lalibela both have their merits, and are both worth visiting, I believe travelers who have limited in Ethiopia are better skipping the latter and visiting the former. While it's true that you might not get that selfie in front of Bet Giyorgis, you will leave with a much more eclectic array of pictures—and, more importantly, experiences. Want to make sure your next trip to Ethiopia is one for the record books? Hire me as your Travel Coach, and let me sweat all the details.