If you're planning to visit Seville for a few days during you're trip in Spain, you've probably begun having the Cordoba vs Cadiz debate. Both of these cities are within day-trip distance of the Andalusian capital, although that's basically where the similarities end.
For reasons I'll explain within the text of this post, both of these cities were indispensable to Spain from the moment I started planning my trip. When I finally cut somewhere from the too-packed itinerary, it was another place entirely.
Thankfully, if you're spending at least 3-4 days in Seville, you might not need to choose between these two destinations. It's still good, however, to have an idea of what to expect, particularly in the case of Cadiz.
The Seville Day Trip Dilemma
I'm not unique in having had to choose between Cadiz or Cordoba, although I am probably a bit more uncompromising than the average traveler—I was determined to feature both these cities in my blog. So much so that I'd also planned to visit Ronda from Seville, and ending up cutting it because these two places seemed more important to me.
Part of what makes both these cities so attractive is that they're both extremely close—Cadiz is about an hour to the south of Seville, Cordoba less than an hour to the north. In my case, I'd actually planned to visit Cadiz first, but ended up switching because trains were full, something I didn't know was a thing in Spain. I'm so glad I ended up making this choice!
How to Choose Between Cordoba and Cadiz
Attractions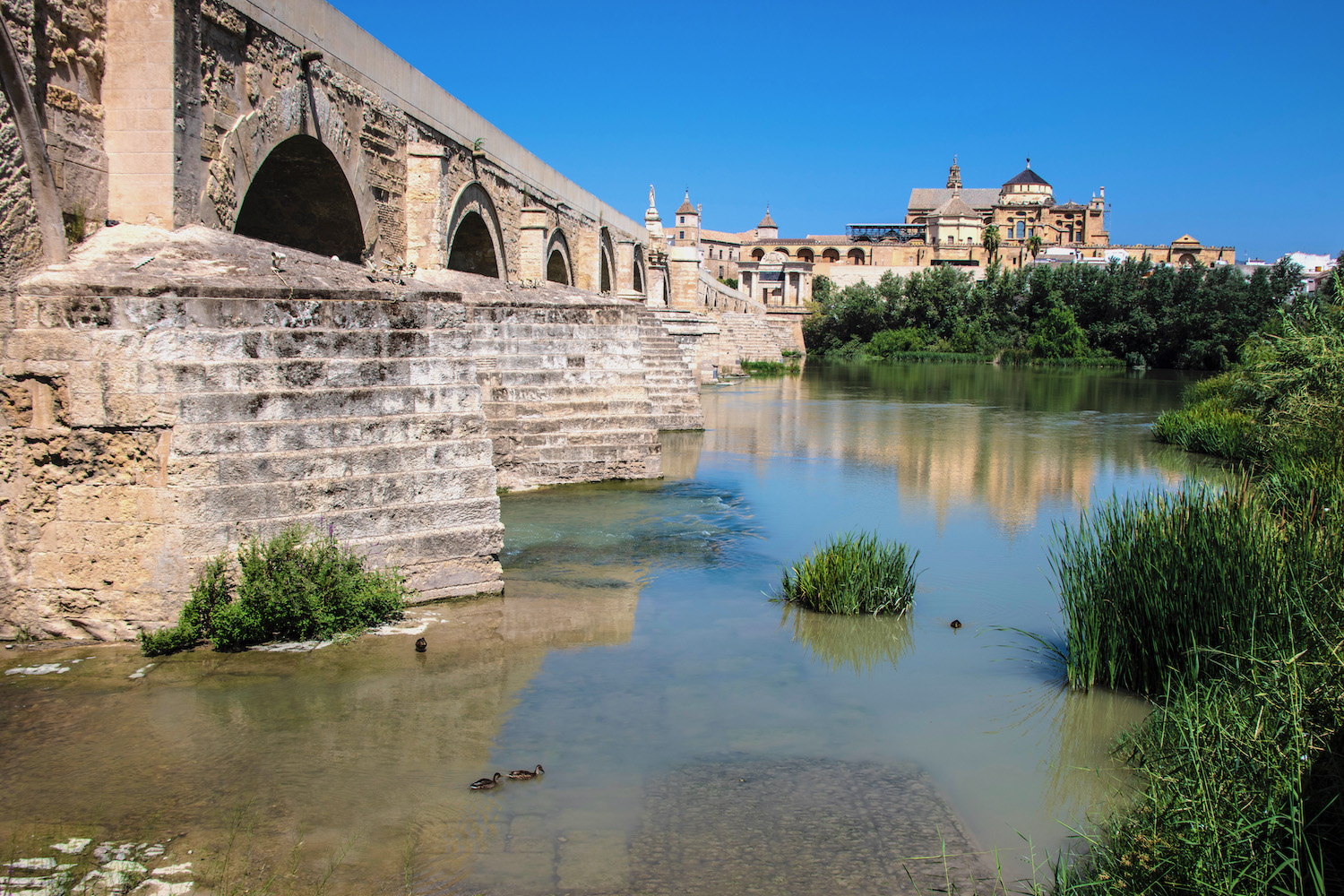 I'll be honest: Cadiz, as beautiful as it is, has nothing on Cordoba in terms of the latter's star attraction (the Cathedral de Cordoba, which like all churches in Spain used to be a mosque, albeit with a bit more fanfare than most), which you can enjoy from both the inside and outside. If you're looking at these two cities in terms of sightseeing, there really is no comparison.
Cuisine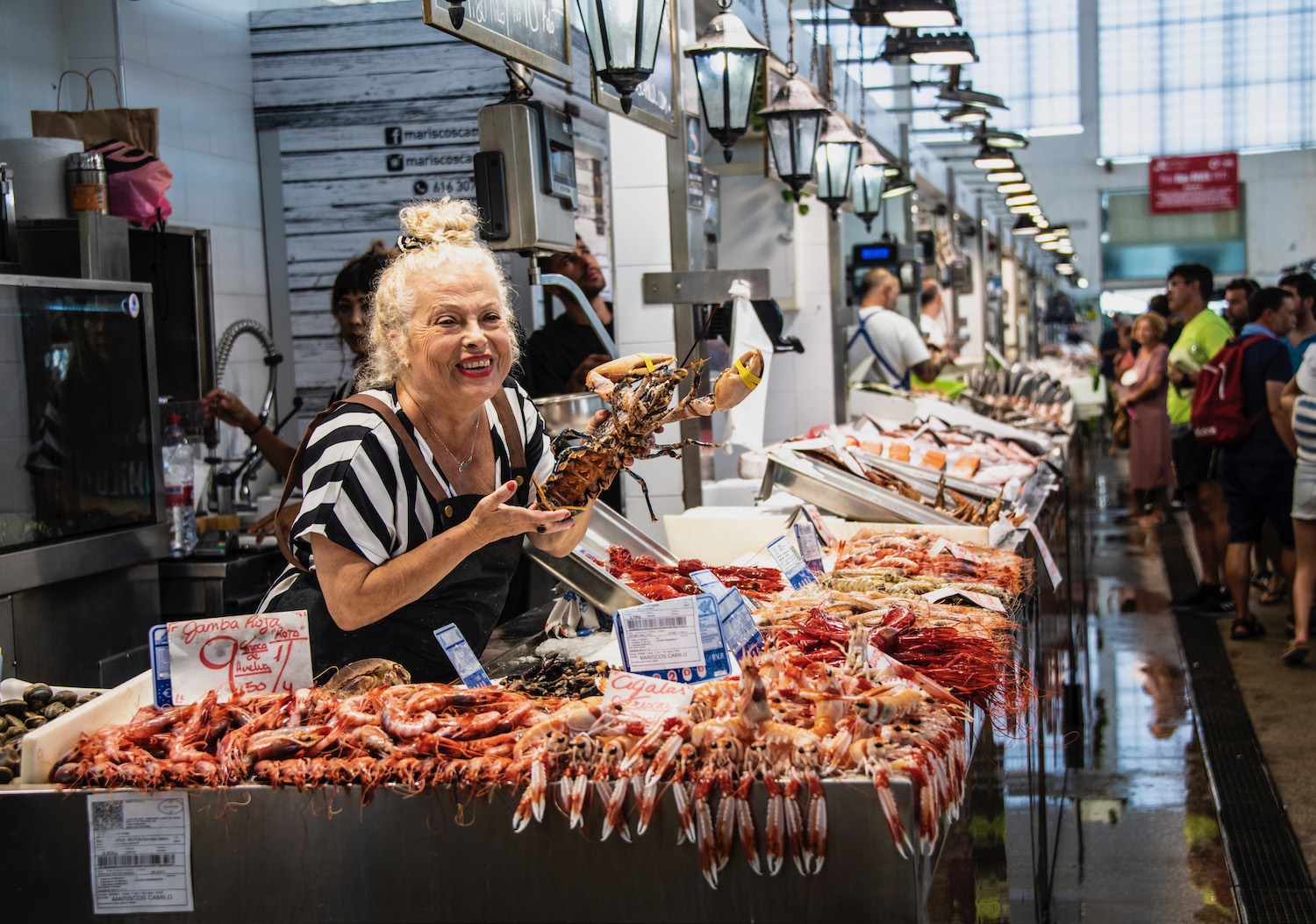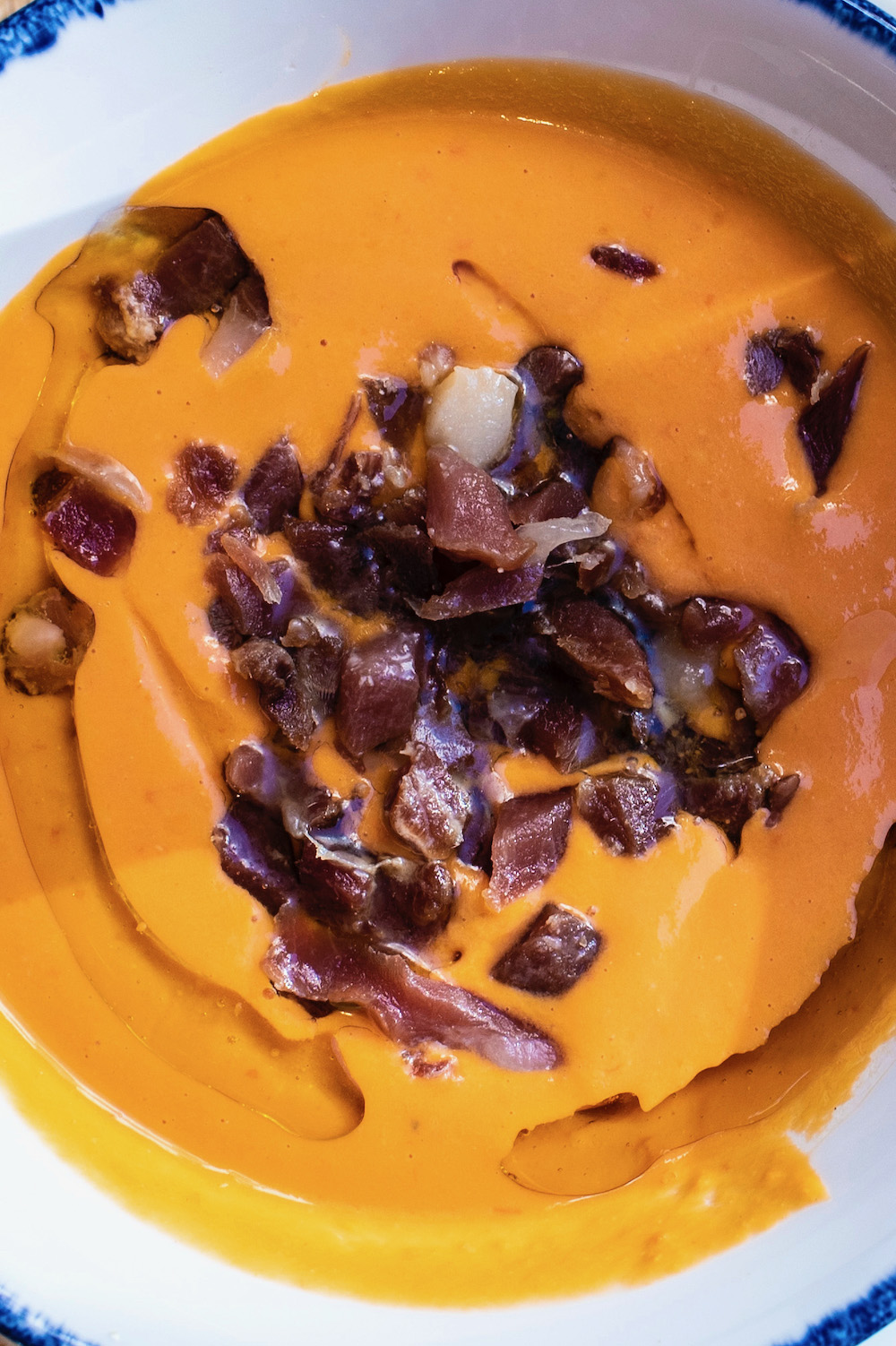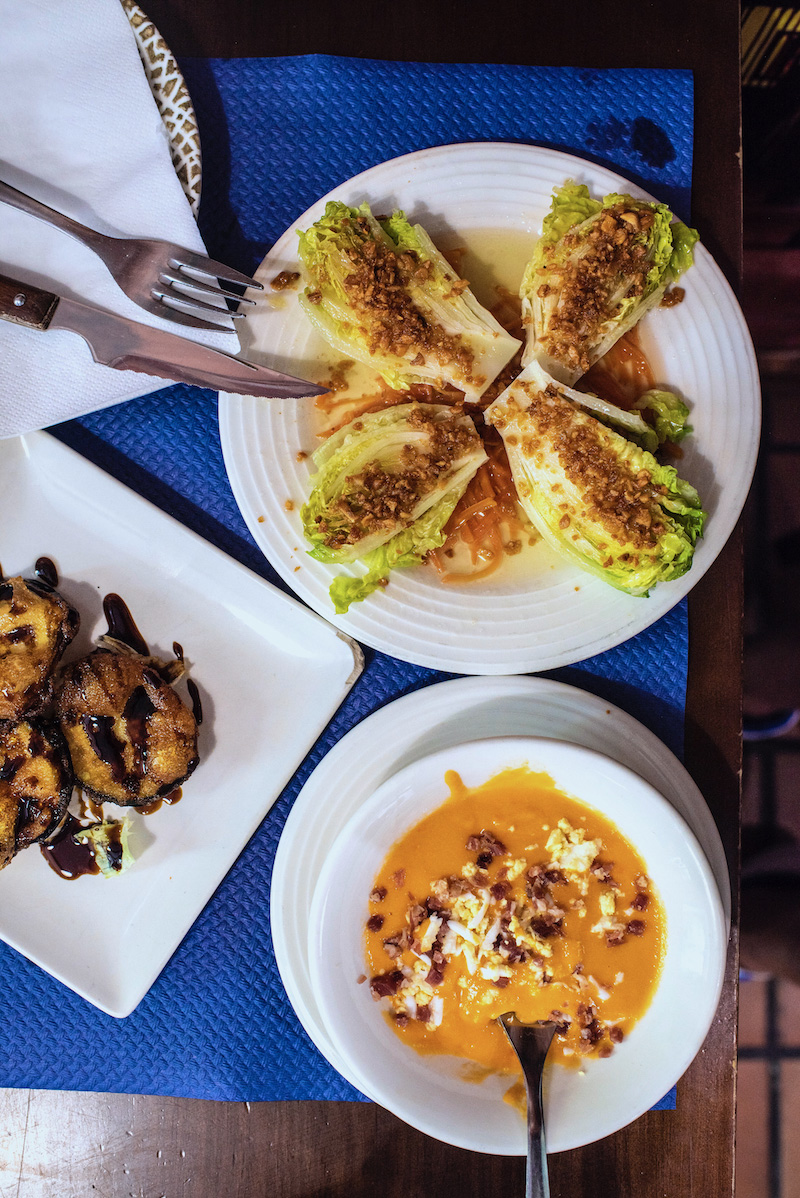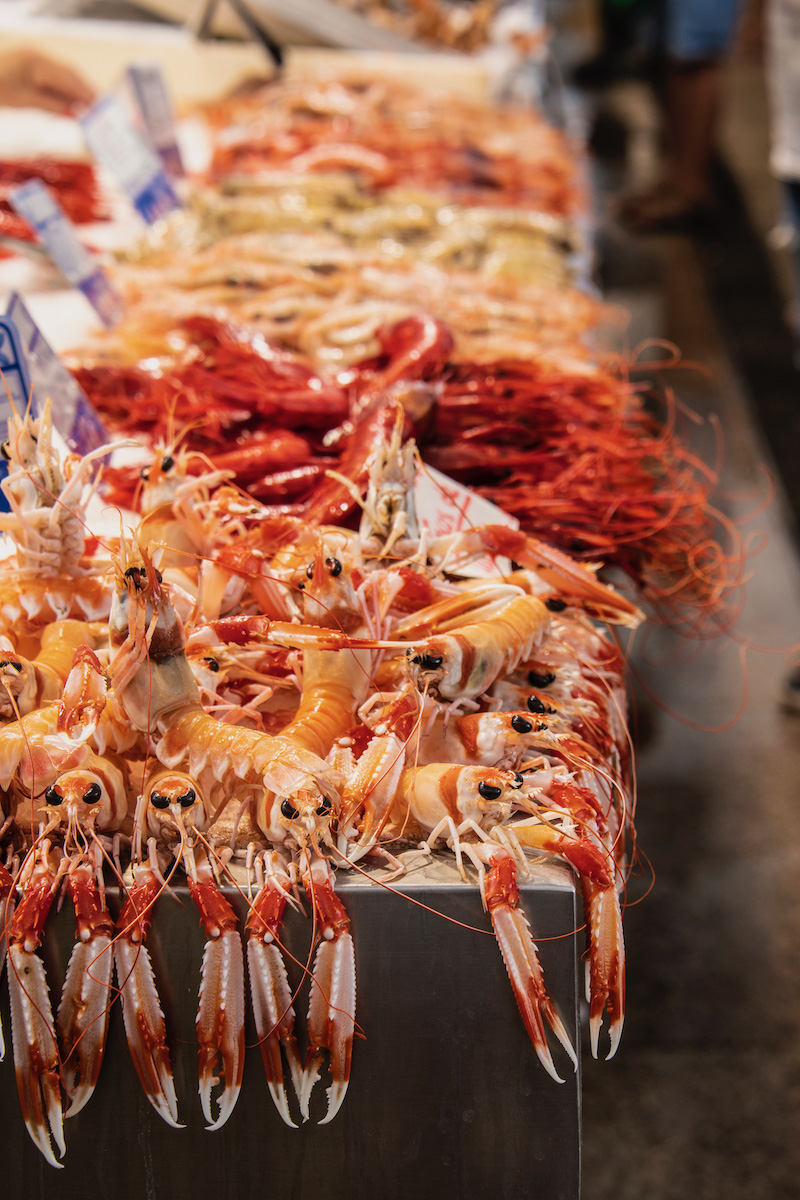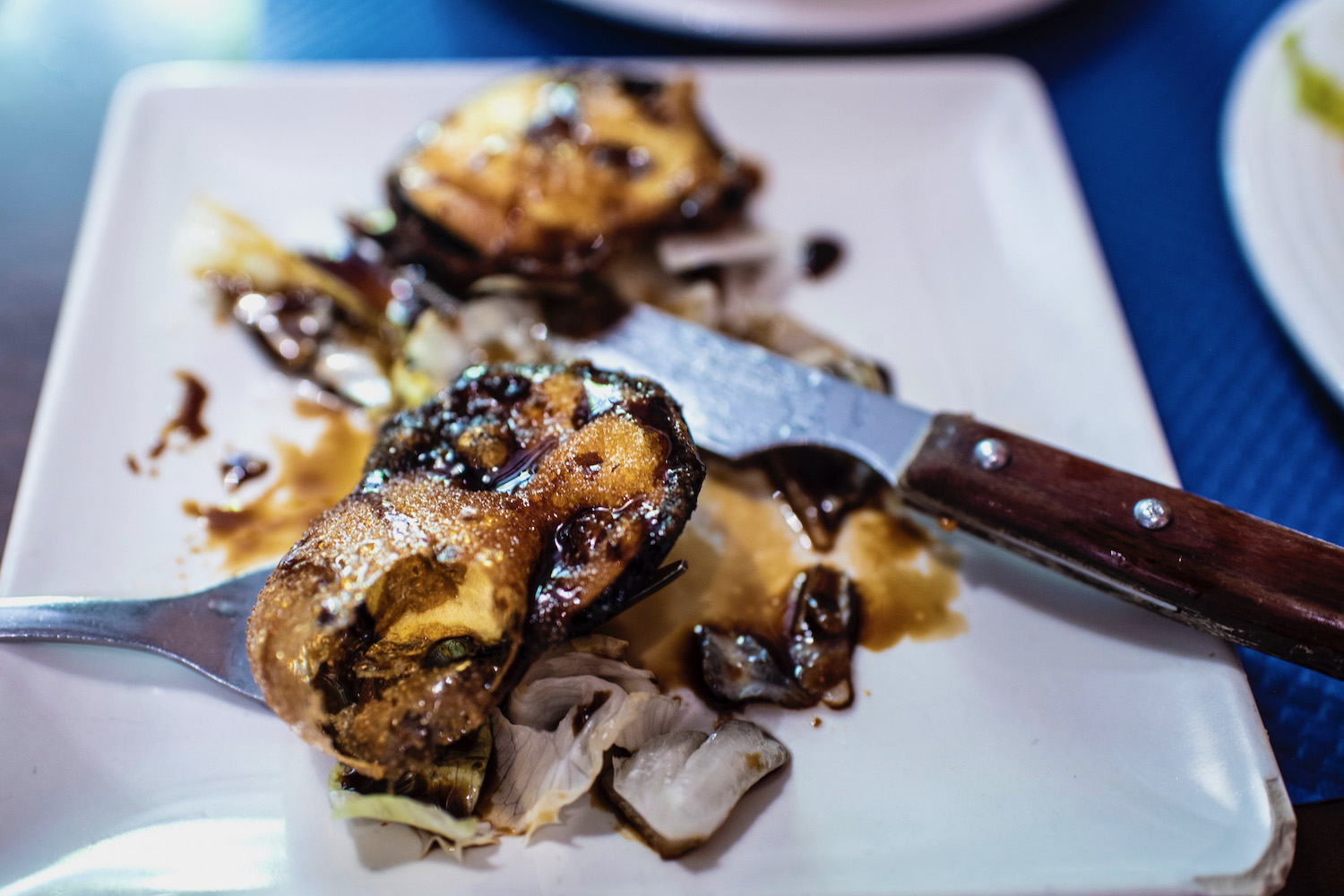 To me, this is an area where Cadiz vs Cordoba is somewhat more even—and both are excellent. Cordoba is home to some of the most unique and well-loved foods in all of Spain, including salmorejo soup and berenjenas con miel or—stay with—eggplant with honey. Cadiz, on the other hand, is all about seafood (fresh and fried), which you can most easily discover within its superlative Mercado Central.
Culture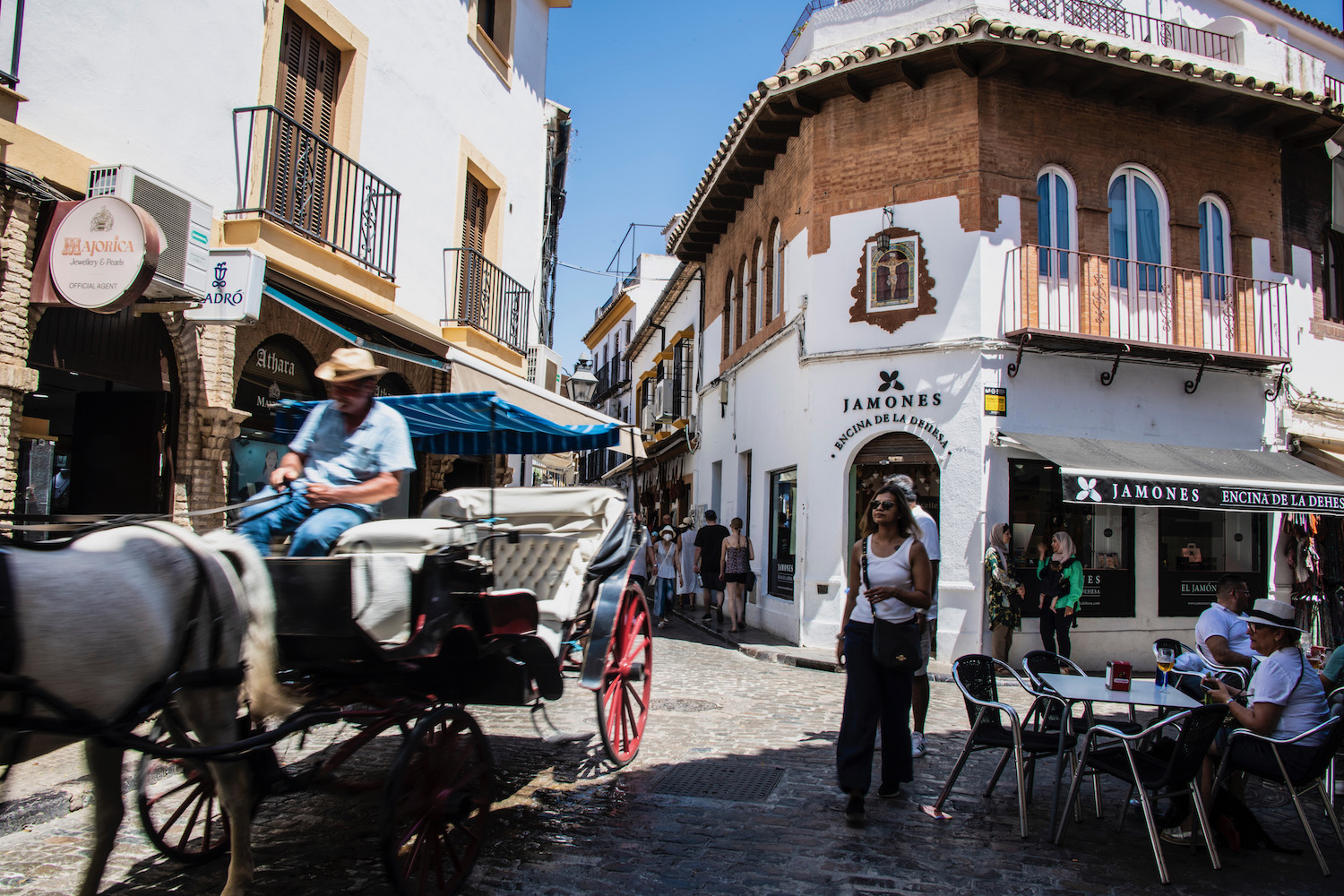 I do find Cordoba's culture at least superficially more appealing than Cadiz's. In Cordoba, the cobbled old town is filled with the clacking of horse hooves, and the sight of shops selling hand-painted fans in every color you can imagine. In Cadiz, on the other, what really sticks out is the huge percentage of people who appear not to be locals—namely, British (much love to all my Brits, of course).
Landscape
In this category, on the other hand, Cordoba vs Cadiz leans farther in the other direction. While Cordoba is certainly beautiful in its own way, especially when you walk south over the Guadalquivir River from the Cathedral, the reality is that is just can't compete with Cadiz, which is a few narrow miles of sand away from becoming an island in its own right.
Stops en route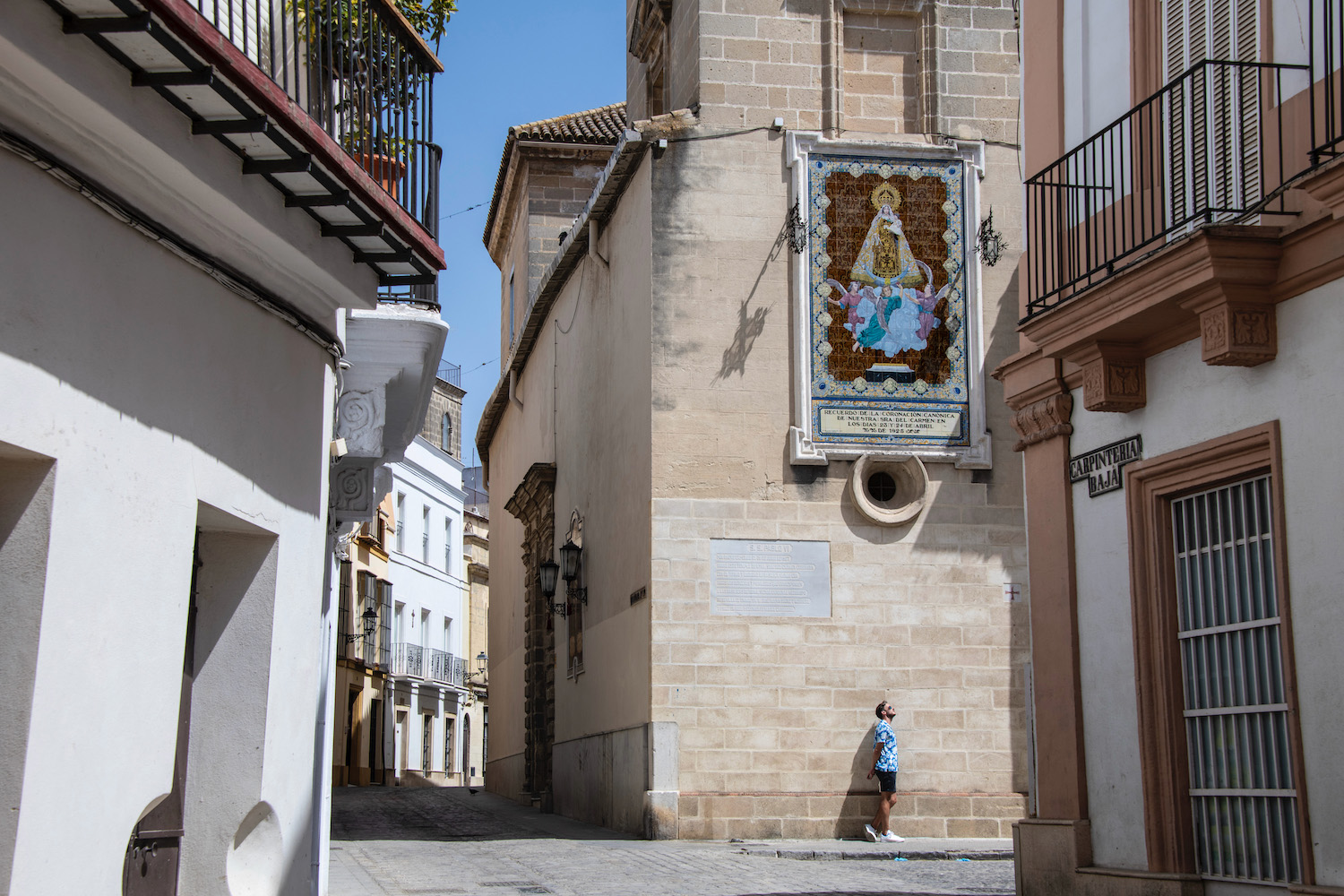 None of the stops that sit between Seville and Cordoba (assuming you don't take the high-speed AVE train) are really worth stopping. On the other hand, one place in particular (Jerez de la Frontera) is about halfway between Seville and Cadiz, and greatly adds to the enjoyment of a Cadiz day trip. This is true even if you aren't able to experience the equestrian culture or the sherry production for which Jerez is famous.
The Truth About Cádiz
Cadiz is a beautiful city, particularly when viewed from the Camera Obscura observatory. Although its claim to fame, historically speaking, is that it's where Spain's constitution was signed, to me it's all about the extent to which it won the geography lottery. The way it juts out into the sea, barely connected to the land by a strip of endless beaches…well, it's easy to understand why so many Brits flock here.
And I mean, that's the thing. I love you, Brits, even the ones of you who fly from Stansted to Jerez for the weekend and clog up the narrow streets of Cadiz. However, if it's a question of visiting Cordoba or Cadiz for the ambiance, rather than the sheer beauty, I really just prefer Cordoba. Although Cadiz looks like Spain, it feels like England, which is not what I want to feel when I'm in Spain.
Other FAQ About Cordoba and Cadiz
Is Cádiz worth visiting?
Cadiz is worth visiting, although I'm not sure I'd want to stay overnight there. Although it's a beautiful city very much deserving of a day trip, I think it's a bit crowded and touristic to make staying there overnight a good idea. At least during the summer: During the off-season, it might be a different story.
Is Cordoba worth visiting?
Cordoba is 100% worth visiting, if only for a savory bowls of salmorejo soup. Between its local cuisine, and the haunting beauty of its mosque-turned-cathedral, Cordoba is a stand-out city, and one I'll absolutely return to the next time I go to Spain.
How many days do you need in Cordoba?
Cordoba works well as a day trip from Seville, although I personally considered staying a night there. Doing so would allow you to enjoy a couple of meals in the city, as well as to see its cathedral lit up at night, which is something I regret not having photographed.
The Bottom Line
The good news? There's no wrong answer to the question of Cordoba vs Cadiz, even if I slightly prefer one of these cities to the other. The better news? So long as you have more than a couple of days in Seville, you should have time to visit both of these citizens, assuming other Andalusian cities aren't ahead of them on your day trip priority list, that is. Want to make sure your next trip to Spain is one for the record books, no matter where it ends up taking you? Hire me as your Travel Coach—and let me sweat the details!