Of all the beautiful places to visit in Canada, I'm convinced I haven't personally been to many yet. This is in spite of the fact that I've taken several trips up north—and have seen some indisputably gorgeous spots when I've been there.
For one, Canada is huge. People say they've "been there," but does walking around in downtown Toronto or biking along Vancouver's waterfront constitute "being in" Canada anymore than seeing the Hollywood sign or boating under Niagara Falls mean you've been to the United States?
At any rate, we're getting off track. No matter how extensively you've explored Canada, and whether or not you want to go back, I have a feeling you'll be browsing tickets after reading this post.
The Truth About Traveling in Canada
Before I start to lay out some of the specific places to visit in Canada I think you might want to go, I think I should speak to a more general truth: Canada is a sleeping travel giant. What I mean is that while most people know and like Canada, it's not always an obvious choice, in spite of its massive size (and, for Americans, its proximity and the sheer number of trans-border flights).
Now, there are other reasons people skip Canada, and not all relate to negligence. The elephant in the room is that Canada is extremely expensive! While you might be able to counteract this somewhat if you play poker in Ontario (and win!) before setting off to wilder locales, most travelers are going to feel a trip to Canada right in their pocketbooks. Make peace with this, however, and it will liberate you to take a truly unforgettable trip.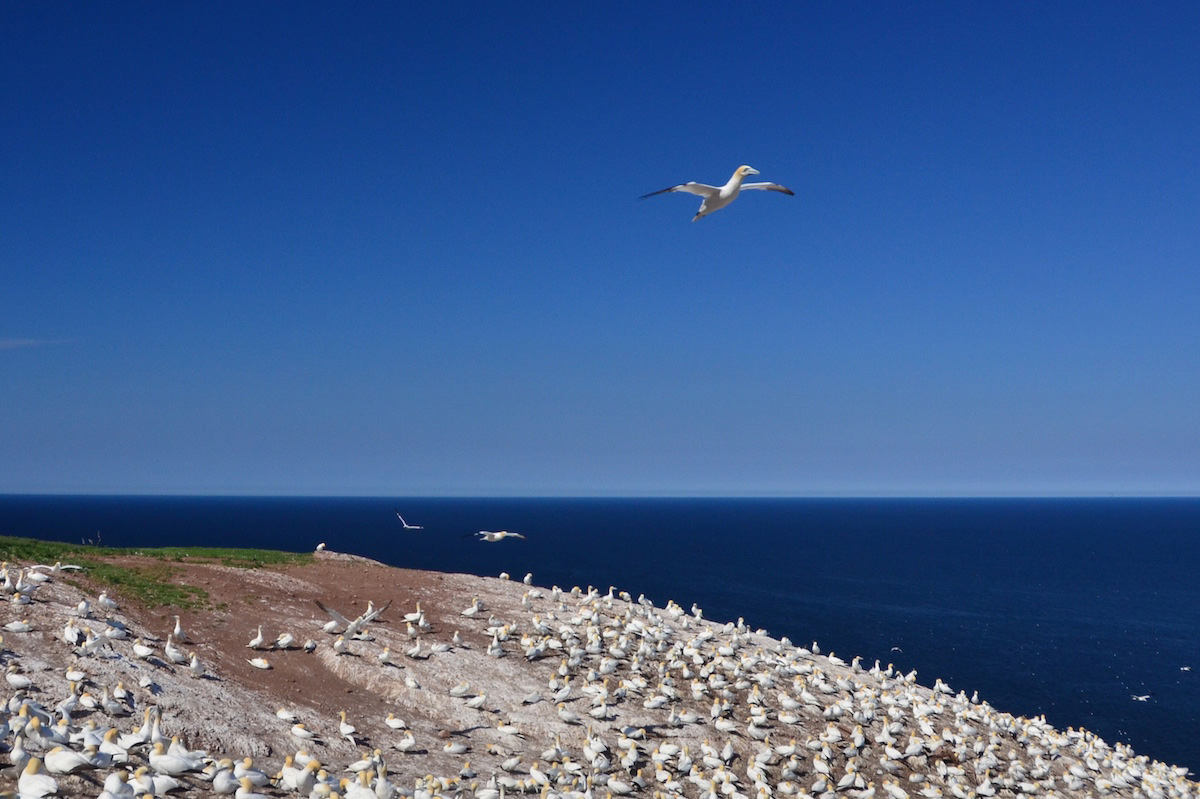 Where to Experience Canada's Wildest Beauty
The Canadian Rockies
The term "Canadian Rockies" is somewhat nebulous. While for me it usually comprises the portion of Alberta between and including Banff and Jasper National Parks, this can also include the BC side, including the ski paradise of Whistler and Kelowna, a warm, wine-producing area that feels strangely un-Canadian.
Vancouver and vicinity
Speaking of BC, it's no wonder that many of the most beautiful places in Canada are here. If you're not in the Rockies, many of these are along the coast near Vancouver, whether amid the temperate rainforests of the mainland, or just offshore on Victoria Island.
Maritime Quebec
Heading to the other coast, Quebec's coastal regions are an underrated place to enjoy beauty in Canada. In particular, the Gaspé Peninsula feels like a castaway world of gorgeousness, whether you're eating lobster with views of the crashing sea, or hiking amid the fresh air of Chic-choc Mountains National Park.
The Atlantic provinces
To be sure, Canada's Atlantic Coast is home to many beautiful places to visit in Canada, especially if you can manage to get much farther away from civilization. While it's difficult to delineate between whether—for example—Nova Scotia is more beautiful than Prince Edward Island, the reality is that Canada's cold, Atlantic coast is a hot travel commodity.
Polar Bear country
Who says you have to go to Greenland to see polar bears? In fact, one of the most accessible places to see them (and to enjoy any other number of "winter wonderland" type activities) is in Churchill, Manitoba. This is an especially good choice if you're already in the US, in which case 1-2 flights could be all it takes to make your polar bear fantasy come true.
Is Canada Worth Visiting?
I'll be frank. As an American, and one who has always fancied myself a bit more worldly than I've actually been at a given moment in time, Canada has never really been my first travel choice. I often convinced myself that it was simply a colder, friendlier version of my own country. Adding in the concerns about cost I relayed a few paragraphs ago, and you can see why I wasn't always gung-ho about going to Canada.
Yet as I think about all the beautiful places in Canada, both ones I've visited as well as those that have eluded me thus far, I wonder why I continue waiting to explore more deeply: Canada is absolutely, 100% worth visiting. Indeed, if you take just one thing from this post, let it be that if you're on the fence about Canada, you shouldn't be. The sooner you can get there to see it for yourself, the better.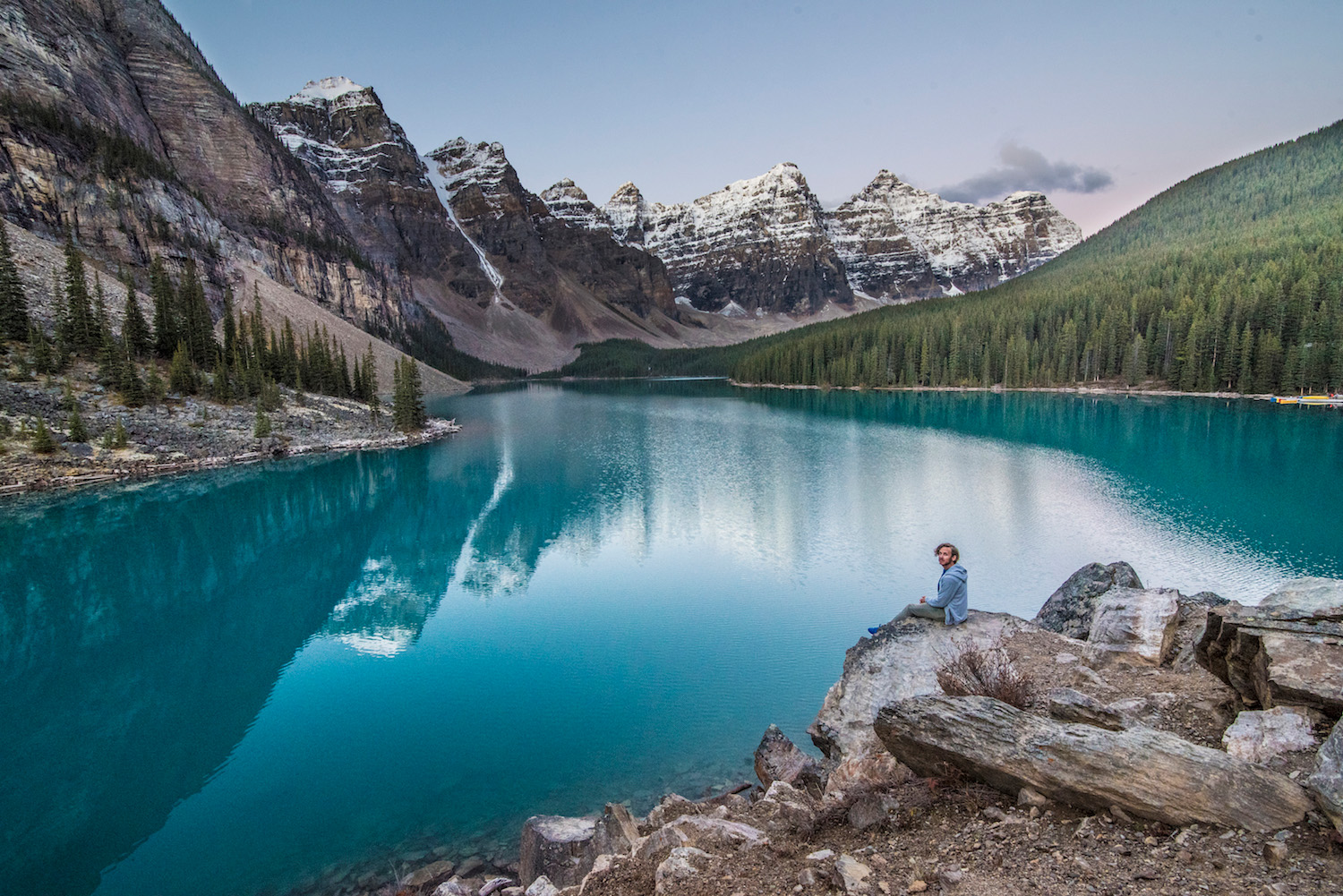 Other FAQ About Trips to Canada
What is the prettiest place in Canada?
Although this is a somewhat subjective answer, most travelers agree that Canada's coasts (in particular, BC's near Vancouver and the Atlantic provinces) are the most beautiful parts of the country, with the Canadian Rockies between Alberta and BC a close second (or maybe close first).
What part of Canada should I visit?
If you've never been to Canada, I'd probably recommend eschewing big cities for somewhere more natural and unique. Take a road trip through national parks like Banff and Jasper in the Canadian Rockies, or point yourself toward the Pacific or Atlantic coasts.
Which city in Canada is the most fun?
As a general rule, Quebec's largest city Montreal is regarded to be Canada's party capital. Some of this is due to the tendency of French people to be adept partiers, while other people argue that Montreal's young and international population deserves the most credit in this regard.
The Bottom Line
There are more beautiful places to visit in Canada than the Canadian Rockies and maritime Quebec, although I'll be honest: I haven't explored many of them yet. The reality is that while I've been busy exploring the far-away portions of the world, the country right north of my doorstep is one I've mostly neglected. I hope to change this in the near future—and I hope you do too, if you've also been as negligent of Canada's charms. Visit with polar bears in Manitoba, eat seafood in the Atlantic provinces or visit a winery in Kelowna, BC's low-key paradise where it always feels like spring. No matter where your next trip to Canada ends up taking you, I hope I've helped in the inspiration department.