Where to Find Japan's Best Japow
I'll start this post with complete honesty: I am not a skier. I never learned as a child; my experiences as an adult have been humiliating, to put it mildly. Yet in spite of this, the word "japow" is firmly in my vocabulary—I know exactly what it means.
That's because this famous type of snow—whose name is an amalgam of "Japan" and "powder"—is so loved among skiers that even people with no talent for or interest in skiing know of its magic. Moreover, it's directly responsible for the magical quality of Japanese winter landscapes, whether you see them on a pair or skis or on your own two feet.
Indeed, while I can't claim from personal skiing experience that what follows are the best places to ski in Japan, I can say that the magic of these destinations—I've been to all of them many times—make me wish I had the skills to hit the slopes.
Why Japan is Such a Popular Place to Ski
Obviously, japow is the #1 reason Japan tops so many skiers' bucket lists. The snow is at once dense and thick, and at the same time light and impossibly fluffy. Most people I know who are advanced or even professional skiers say there's literally no better snow on the planet for skiing. This is to say nothing of how amazing Japanese ski resorts are, as well as Japan's general merits as a travel destination more broadly.
As far as additional factors that separate Japan from the other most popular skiing destinations in the world, such as those in Europe and North America? Well, given what a physical sport skiing is, Japan's reputation for safety and great medical care gives ski fanatics great peace of mind. Moreover, the omotenashi hospitality that governs Japan's treatment of visitors only heightens the further you go up the ski lift.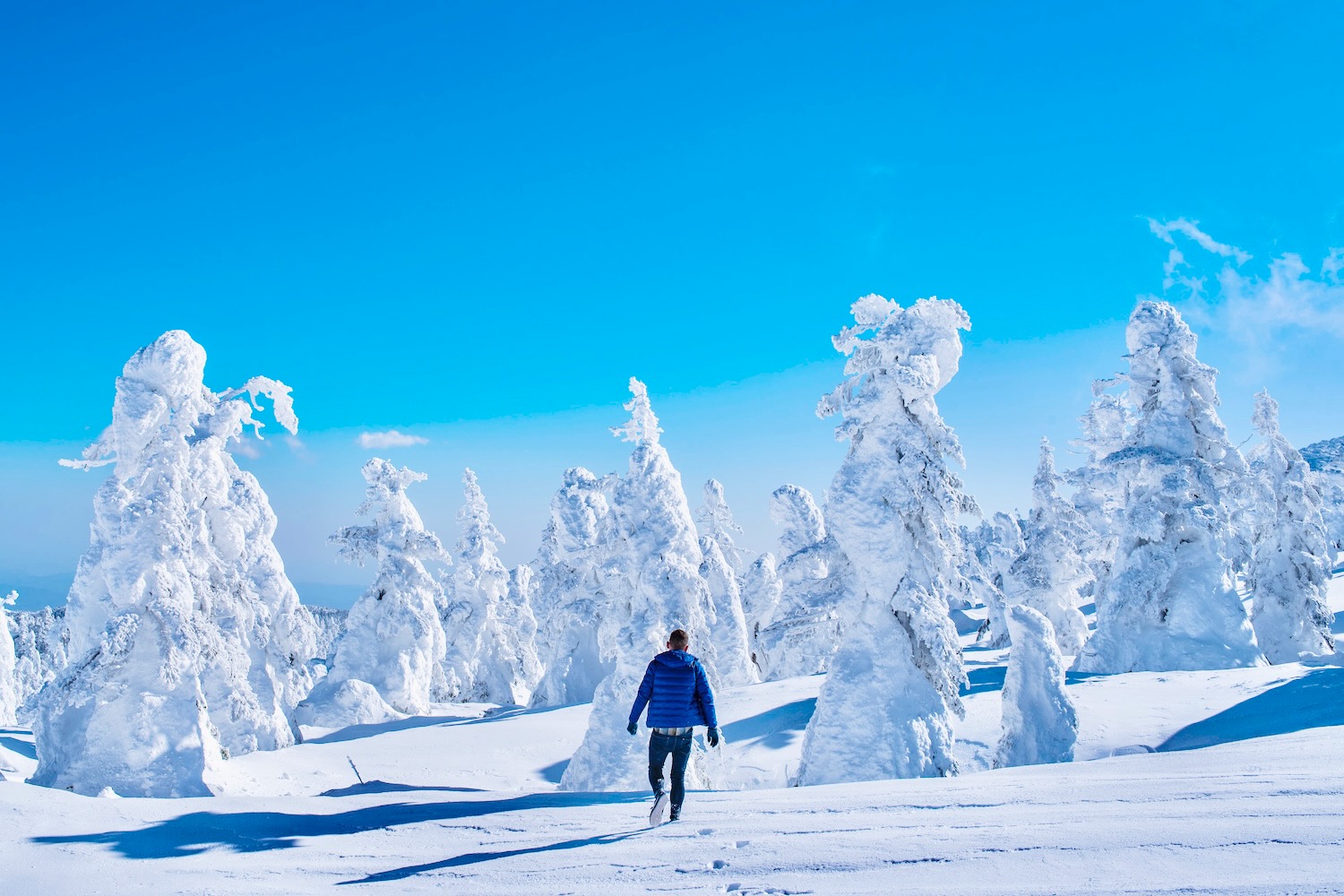 The Top Japan Ski Destinations
Niseko
Without a doubt, Niseko is known to have the best japow in all of Japan. It's also known, however, to have the most expensive resorts (in spite of also being the most luxurious, for what it's worth). To reach Niseko, fly to Sapporo's New Chitose International Airport, from which direct limousine buses to Niseko run (assuming you haven't booked a private transfer, high roller).
Hakuba
People who are searching for where to ski in Japan but don't want to get on a plane often head to Nagano prefecture, which is located less than two hours from Tokyo by Shinkansen bullet train. The most popular Nagano ski resort is probably Hakuba, whose resorts offer a similar ambiance to those in Niseko, albeit with fewer crowds and a much lower price point.
Nozawa
Like Hakuba, Nozawa Onsen is in Nagano prefecture. Unlike Hakuba, however, Nozawa is a small mountain village, where you really feel the magic of rural Japan when you're not up on the ski slopes. If I were a skier, Nozawa would probably be my choice for this reason alone: You can spend the day on the slopes like a VIP, and enjoy evenings warming your body, eating oden and soaking in onsen among the locals.
Zao
Another spot you might choose for a Japan ski trip is Zao Onsen, located in Yamagata prefecture about an hour by bus from Yamagata Station. Zao Onsen, in addition to its merit as a ski destination, is also the best place in Japan to spot the "snow monsters," which is the name given to the mountain trees when they become so covered with snow they hunch over like, well, monsters.
Hachimantai
Split between Akita and Iwate prefectures, Mt. Hachimantai is significantly less crowded than any of the other places on this list. Even better? Once you are finished skiing at Hachimantai, this part of Japan—the northern Tohoku region—offers many other fascinating destinations, including Kakunodate Samurai village and Tsuru-no-yu, an onsen with milky, blue waters that are said to have once healed a mythical crane.
When is the Best Time to Ski in Japan?
As a general rule, the month of February is prime ski time in Japan. It'll have been cold for at least a couple months (at least), which guarantees thick layers of base snow beneath the fresh-fallen japow. By contrast, if you come in December or even early January, you risk the slopes being partially barren, particularly if you decide to ski in Nagano or the Tohoku region instead of Hokkaido.
On the flip-side, waiting until March or April may mean that some of the best places to ski in Japan have started to thaw out a bit too much to enjoy the full winter ambiance. Compounding this fact is how busy Japan gets during the last week of March and the first week of April. While sakura won't be blooming at any ski destinations around this time, your journey from Tokyo to the resort of your choice may be too crowded for comfort.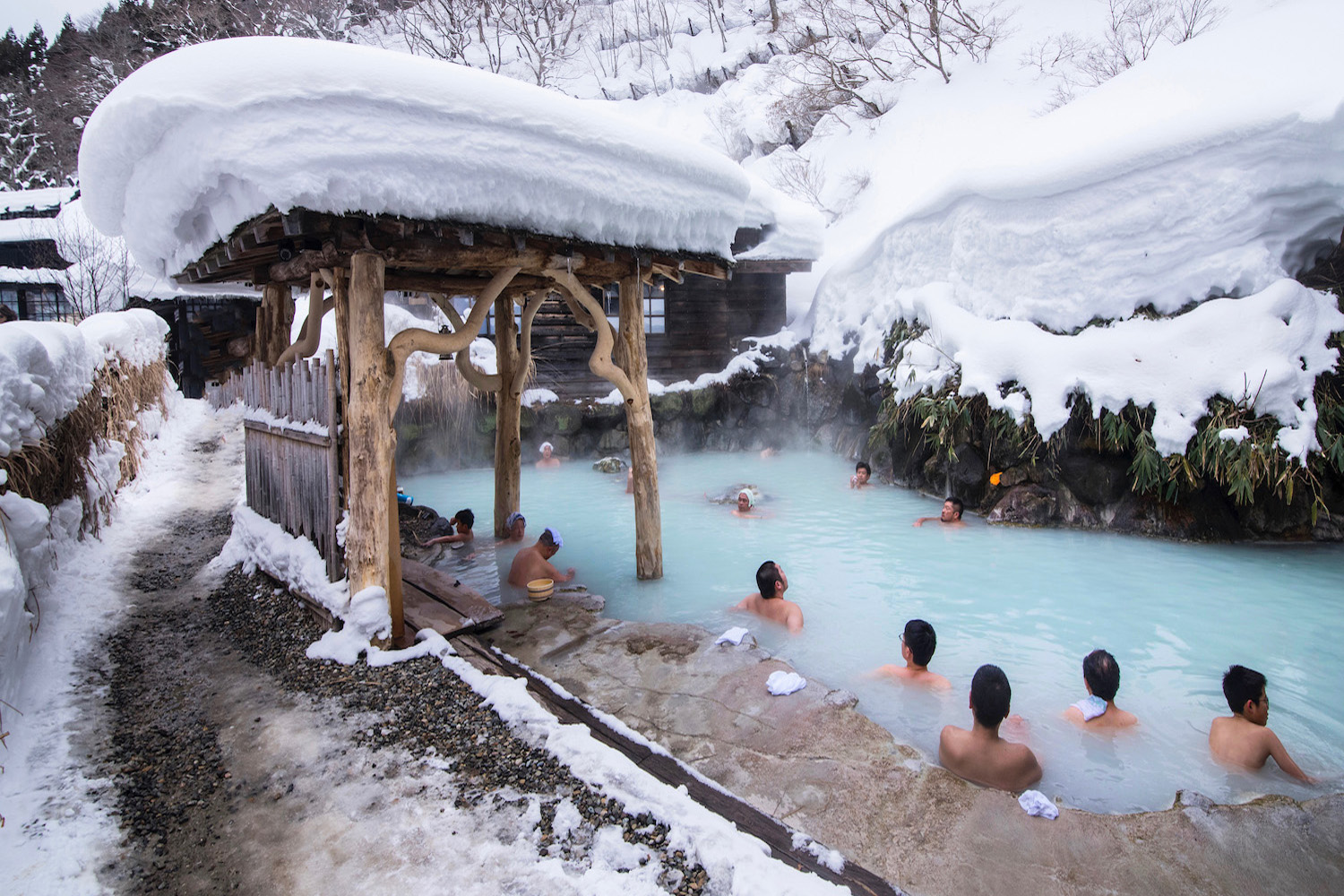 Other FAQ About Skiing in Japan
Where do most people ski in Japan?
While Hokkaido's Niseko is definitely the top ski destination in Japan, it's not the only place you can go. Nagano ski resorts like Nozawa and Hakuba are famous for their proximity to Tokyo, while spots in the Tohoku region like Yamagata's Zao Onsen and Hachimantai (which straddles both Akita and Iwate prefectures) are nice because they're simply less busy.
What city or region is famous for skiing in Japan?
Hokkaido, Japan's northernmost island, is probably the most famous ski destination in Japan, particularly the Niseko resort not far from Sapporo and New Chitose International Airport. Other famous ski regions in Japan include Nagano prefecture and the Tohoku region, which occupies the "top" of Honshu island between Tokyo and Hokkaido.
Is Hakuba or Niseko better?
If you have the money to stay in one of Niseko's nicest resorts and don't mind the crowds (or even like them—many people ski in Niseko to see and be seen), then this will probably be your first choice for skiing in Japan. On the other hand, Hakuba occupies a larger land area and has a much wider variety of ski slopes and accommodation types, which also happen to occupy a less severe price point than those in Niseko.
The Bottom Line
While this list of the best places to ski in Japan isn't comprehensive, it is a thoughtful compendium of the best winter destinations in the Land of the Rising Sun. Japan's winter season, to be sure, is usually rated below its flower-filled spring and colorful autumn. However, even if you're a novice skier—or can't ski at all, like me—I encourage you to make the journey to Japan during the coldest part of the year, whether to hit the slopes of Niseko, or simply to indulge in après-ski. Who knows? You might find you have a knack for the sport, even if you haven't done it very much.