Many travelers don't bother planning a Kerala itinerary until after they've landed in India. This is due to a number of factors, from (dubious) rumors about the state being cleaner and less unruly than other parts of the country, to the romantic fantasy of being able to simply hop aboard a houseboat at one's leisure.
To be sure, the Kerala backwaters are far from the only game in town, whether you watch sunset from the vermillion cliffs of Varkala Beach, explore cities like Kochi and Trivandrum or venture into the spice- and tea-producing hills of Munnar, if only to escape the sweltering heat that's omnipresent everywhere else.
Below, I'll talk you through my experience seeing tourist places in Kerala, and also go over some practical matters of traveling to and through India's most talked-about state, including how many days in Kerala you actually need. Spoiler alert: This is not going to be a glowing puff piece!
The Best Time to Visit Kerala
Weather was certainly not a problem my first morning in Kochi. When I woke up at 5 to run after getting in from Bangkok late the previous evening, it was around 25ºC and sunny with a light breeze. From a weather perspective, this time (early March) is probably near the top of the list for when to visit Kerala. No, the problem was that the streets of the city (and the city's beaches, and the canals that flow through it and the sea and the fresh water, too) were absolutely filthy.
So too were Kerala backwaters and beaches, but I'll get more into that in a second. If you want to visit Kerala but don't want to deal with atrocious monsoon rains, anytime between about November and April should suffice. However, even though the weather might be paradisiacal, you should be clear-eyed about the rest of what you're going to encounter here.
Places to Go During Your Kerala Itinerary
Kochi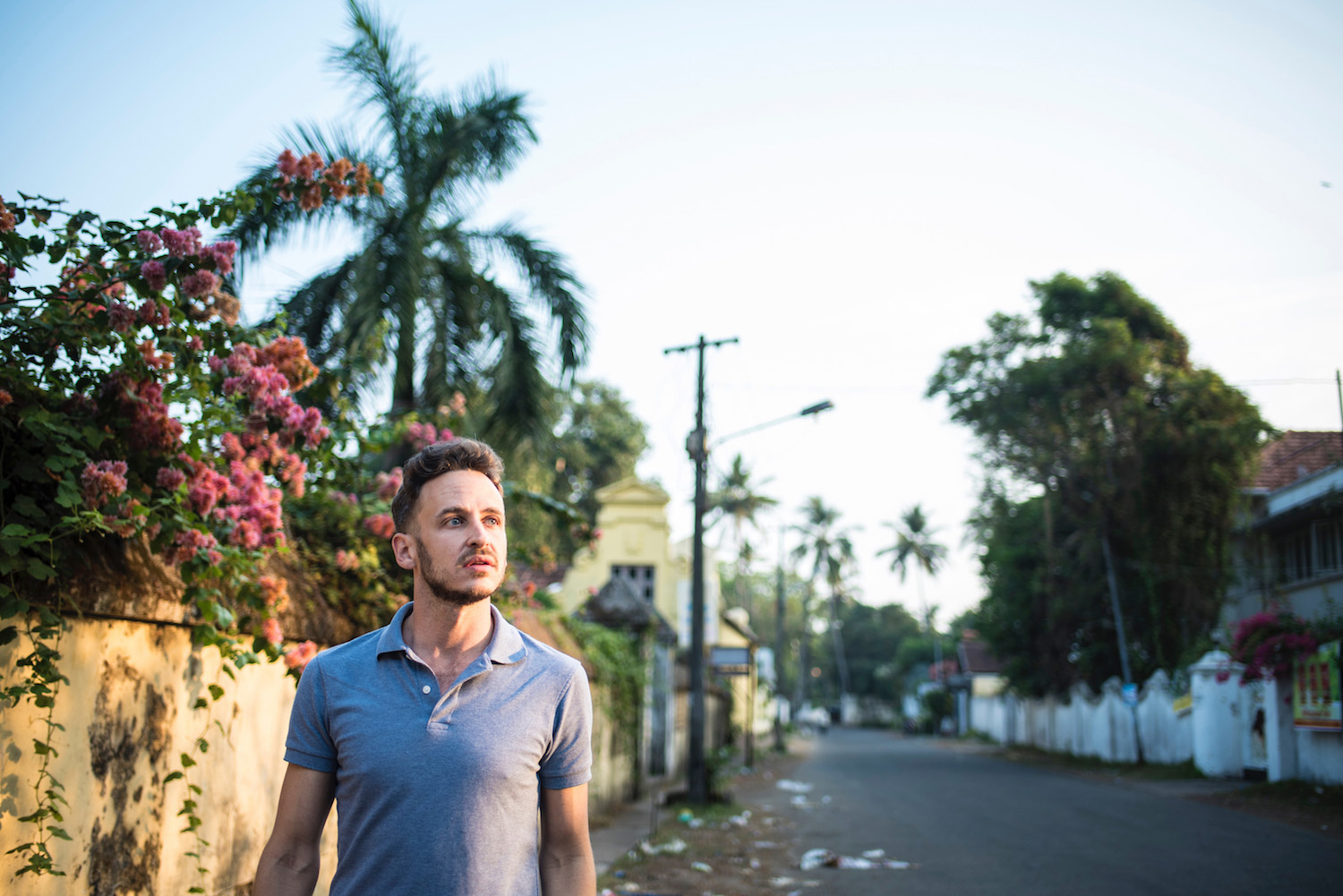 As I explained at the start of this Kerala itinerary, the first thing I noticed about Kochi (my first destination in Kerala) was how filthy it was. This is really a shame, because from the iconic Chinese Fishing Nets and Fort Cochin, to more obscure Kochi attractions like Basilica of Our Lady of Ransom and Paradesi Synagogue, this city has the potential to be one of the most enjoyable in India.
Kerala Backwaters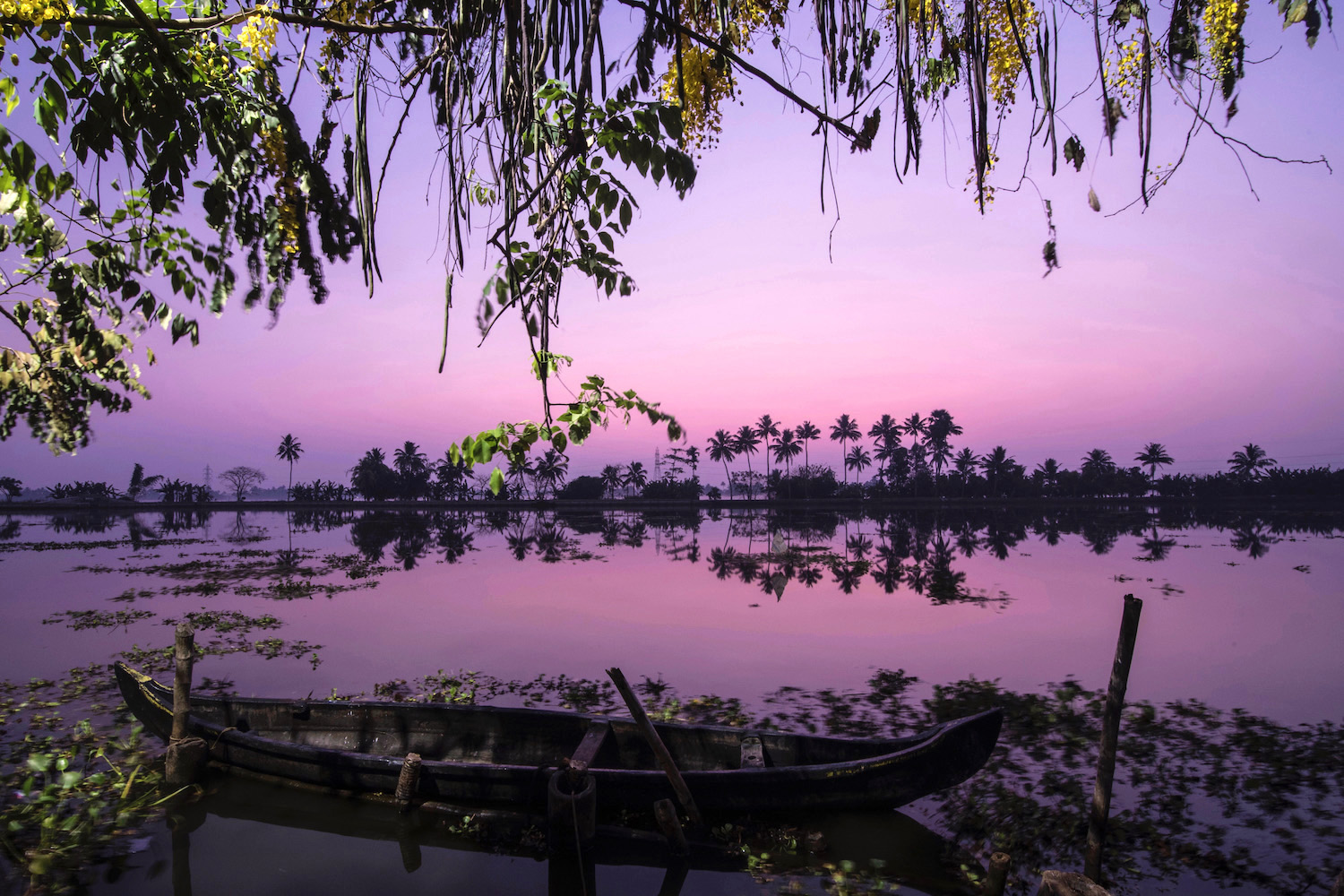 After Kochi I moved on to the backwaters of Kerala, specifically by taking an Uber to the town of Alleppey on the shores of Punnamada Lake and boarding a houseboat I'd pre-booked. The experience was surprisingly tranquil, the food and beverages better than I expected. But while the night's sunset and the next morning's sunrise were nothing short of spectacular, my most lingering memory was of the boat's crew dumping our garbage on the shores of a local community. At this point, I began to wonder whether I hadn't planned to devote too many days to seeing Kerala.
Varkala Beach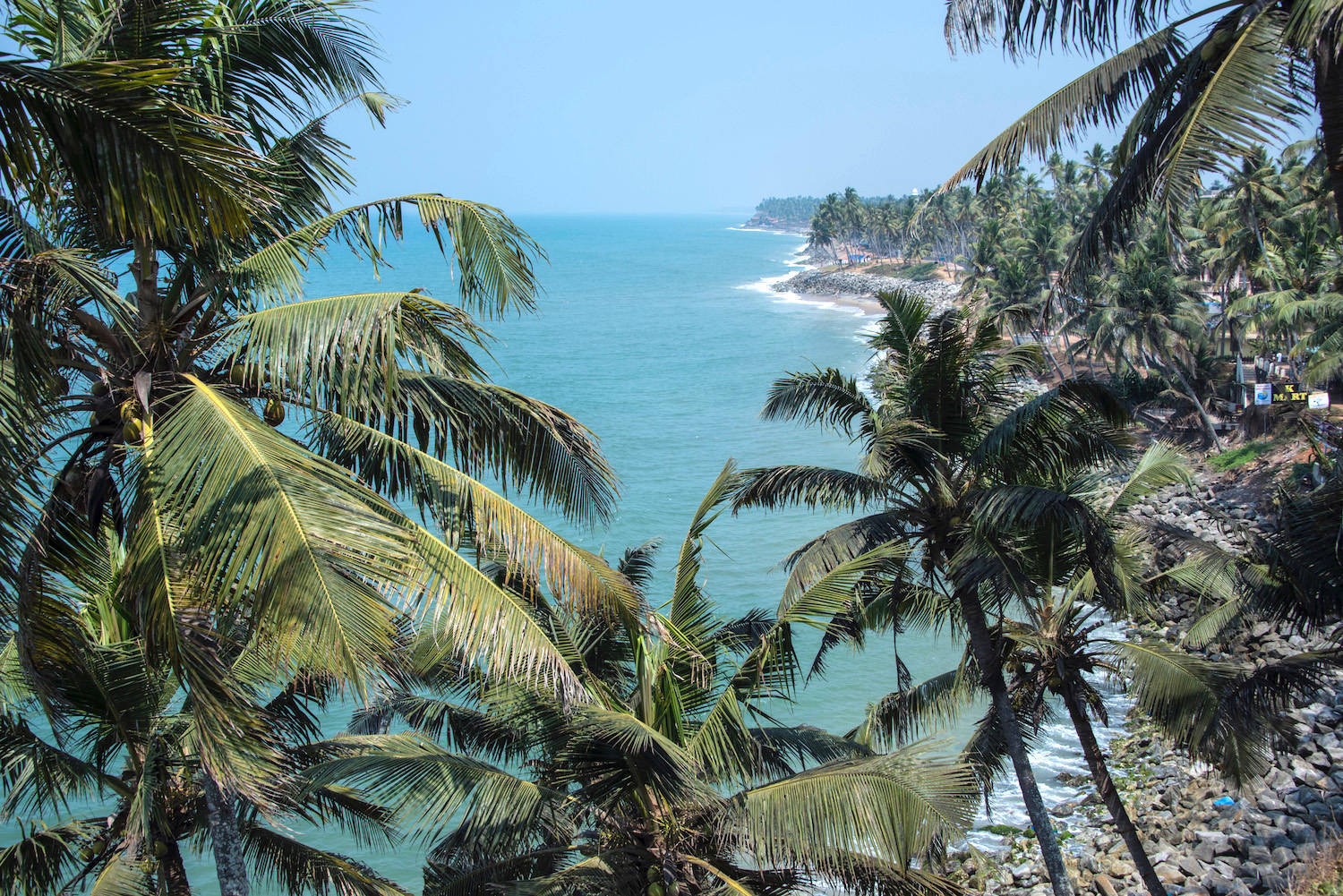 When I was researching the best beaches in Kerala, all roads (er, images) seemed to point Varkala Beach, whose dramatic red-orange cliffs contrasted so beautifully with the turquoise waters of the Arabian Sea I couldn't wait to photograph them myself. While it's even more difficult to deny this beauty in person than it was online, said cliffs were literally carpeted in plastic waste. Seriously, I remember thinking at sunset one night, why does all the propaganda about Kerala come back to how "clean" this filthy place is?
Trivandrum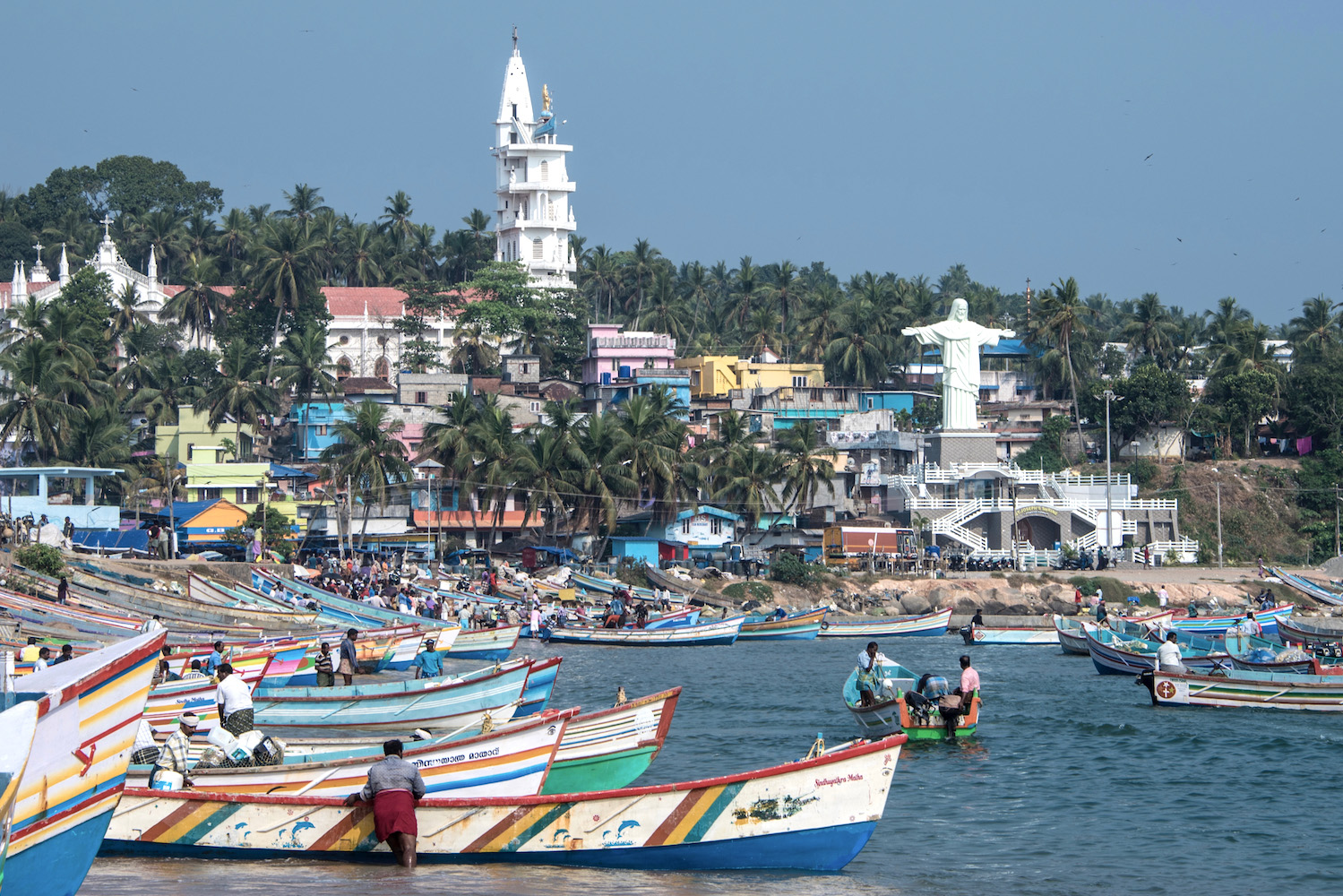 Runners up for the beach category include Kovalam Beach and Vizhinjam Beach, both near the city of Trivandrum (or Thiruvananthapuram), the penultimate destination of my Kerala itinerary. While I found myself charmed by the lighthouse of the former and the Christ the Redeemer statue of the latter, I once again felt disgusted by the cleanliness (or lack thereof) of both, with Vizhinjam emanating a sewage smell. City center attractions like Sree Padmanbhaswamy Temple were thankfully a bit cleaner.
Munnar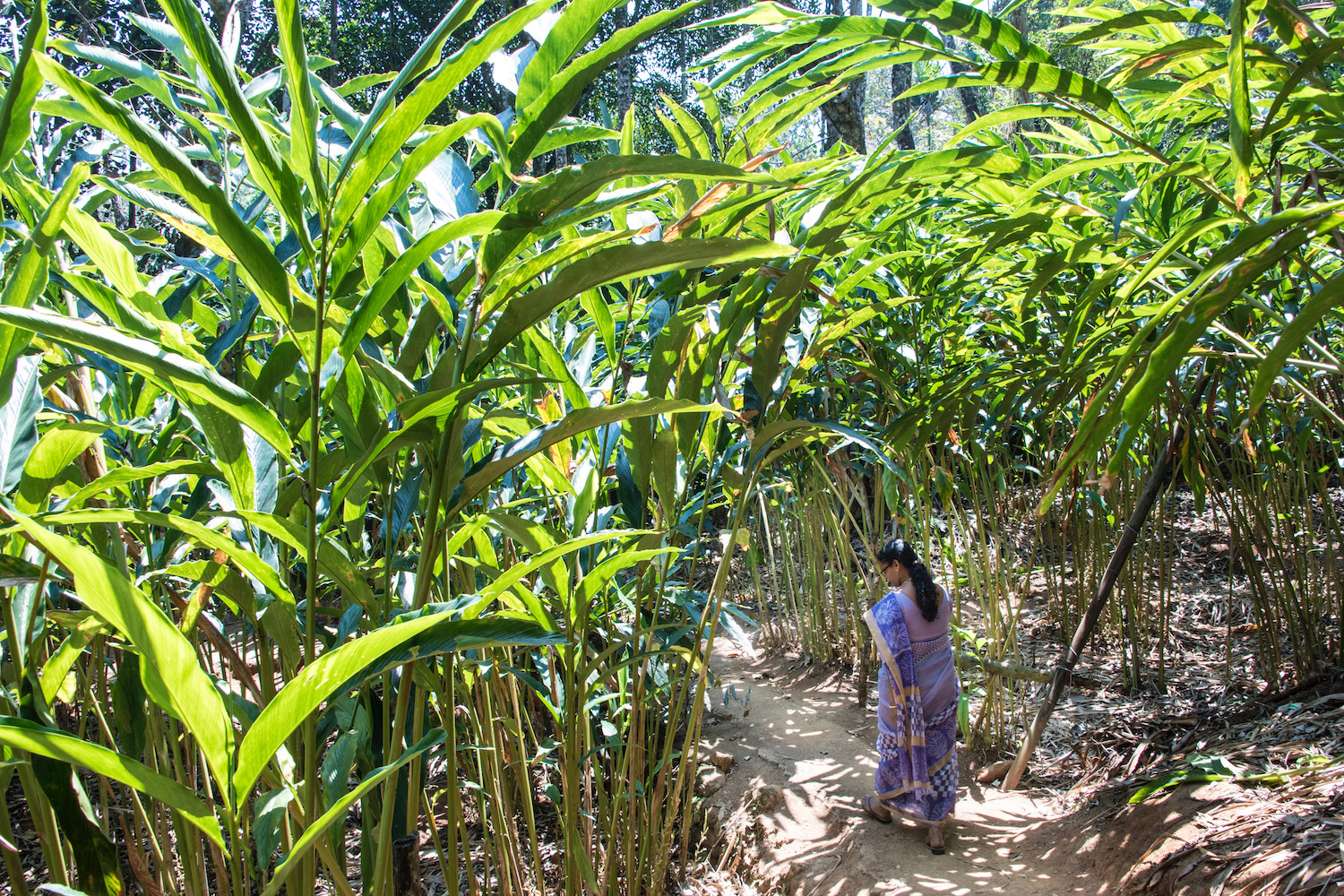 I'd heard that hilly, cool Munnar was among the best places to visit in Kerala, so while I didn't exactly have time to go there, I decided to tack a very long day trip on to the end of my Kerala itinerary. Although I found my stroll through an Ayurvedic garden to be surprisingly illuminating, Munnar's famous tea fields were—you guessed it—overflowing with plastic waste, to the extent that the owners had banned people from coming anywhere near them. Kerala is beautiful, but it's also filthy—and that needs to change.
Where to Stay in Kerala
For many travelers, the first (and last) priority is booking a Kerala backwaters houseboat—and on that note I have good news and better news. The good news is that there are plenty of houseboats you can book online, from Why Not (where I stayed) to Xandari Riverscapes. The better news? If you can wait until arriving at the pier in Alleppey and deal with 30-45 minutes of uncertainty about where you'll spend the night in the Kerala backwaters, you can get a much better price on one of the literally hundreds of houseboats waiting before you, presuming you around before 11 when they set off.
Other enjoyable places I stayed during my Kerala itinerary included Bay Cliff Cottages in Varkala and Apollo Dimora in Trivandrum, whose room service in particular was delicious and saved me aimless wanders through that dusty city. In many ways I also enjoyed Fort Bridge View in Kochi, though some truly abusive treatment I received from its pig-headed owner on my way out pretty much spoiled that for me.
What to Do in India (Outside of Kerala)
Whether you travel from Goa to Kerala during a month in India (and assuming you don't simply fly from elsewhere in Asia to Kochi or Trivandrum as I did) here's some more inspiration for your India trip:
Spend 2-3 days exploring eclectic Mumbai
Chill for a week (if you can) on the beautiful beaches of Goa
Travel through Rajasthan's cities (Jaipur, Jodhpur and Udaipur)
Cool off in the mountains of Darjeeling, Kashmir or Leh
Have an otherworldly, potentially uncomfortable experience in Varanasi
Visit underrated cities like Kolkata, Bangalore or Hyderabad
If your India itinerary is only the beginning of an eastern adventure, make sure to check out my guides to China, Japan, Southeast Asia and Asia as a whole.
Other FAQ About Planning a Kerala Itinerary
How many days in Kerala is enough?
If you want to see everywhere in Kerala—coast, backwaters, inland—I'd recommend spending at least a week here. Although Kerala may look small on the map, the roads aren't great—it takes time to get around. Moreover, Kerala is not really a touch-and-go destination. You'll want to spend at least a few days in every place you visit.
How much does a trip to Kerala cost?
Not including the cost of flights if you're coming from overseas, Kerala costs between 50-100 USD per day to visit when taking into account accommodation, food and local transport. Keep in mind that some experiences, such as the houseboat, may slightly raise the cost on one or two of your days, although the average will still be relatively affordable.
Which is better, Kerala or Goa?
Kerala is a richer destination than Goa, because in addition to being bigger, it spans a more diverse range of geography and culture. With this being said, I think you have to visit both states to get a true cross-section of the India travel experience. Also, as a point of preference, I do think Goa's beaches are better.
The Bottom Line
I've provided more than enough information for you to plan your trip to Kerala—and poured a bucket of cold water over the delusions you might've been under before you came here. Whether you simply spend a few days in the backwater or explore all of Kerala over the course of 7-10 days, Kerala definitely doesn't live up to all the hype that's out there about it. With this being said, if you travel to Kerala informed by personal narratives rather than propaganda, you'll maintain realistic expectations during your trip and enjoy it a lot more than you otherwise would, particularly if you're deliberate about how many days in Kerala you spend. Feel stressed as you attempt to string together a trip to India? Hire me as your Travel Coach!