If you've been searching for an Amalfi Coast itinerary, I have good news and I have better news. The good news is that I've been perfecting mine for the better part of a decade.
The better news? I've just repacked it into the following post, which will allow you to understand the Amalfi Coast and plan a trip there more quickly and easier than ever.
Continue reading for information (and inspiration) about the Amalfi Coast, particularly if you plan to visit Italy beyond Amalfi, and even if you're just curious about whether the Amalfi Coast is worth visiting.
An Overview of the Amalfi Coast
We'll dig into the details of my Amalfi Coast itinerary in just a second, but I thought it would be helpful to start with broad strokes. If you understand the more general contours of this part of Italy, it will making digging into its nooks and crannies a great deal easier. The Amalfi Coast runs for about 70 km, between the cities of Salerno and Sorrento, along the Mediterranean just to the south of the city of Naples. Note that while it's best if you spend at least a night in one coastal city, you could also theoretically just travel from Naples to Amalfi Coast for one day.
Although peppered with iconic destinations, the Coast (not surprisingly) centers around Amalfi, which is now a medium-sized town but was once a powerful city state on the level of Venice. The Amalfi Coast is known not only for its gorgeous ocean vistas, but for its gardens and agriculture in general. This include lemons, used to make not only lemon juice into which you can mix amla powder, but Italy's famous limoncello spirit. Note that if you plan to go from Naples to Amalfi and back, it might be better to wait until you return to the city to drink this iconic liqueur!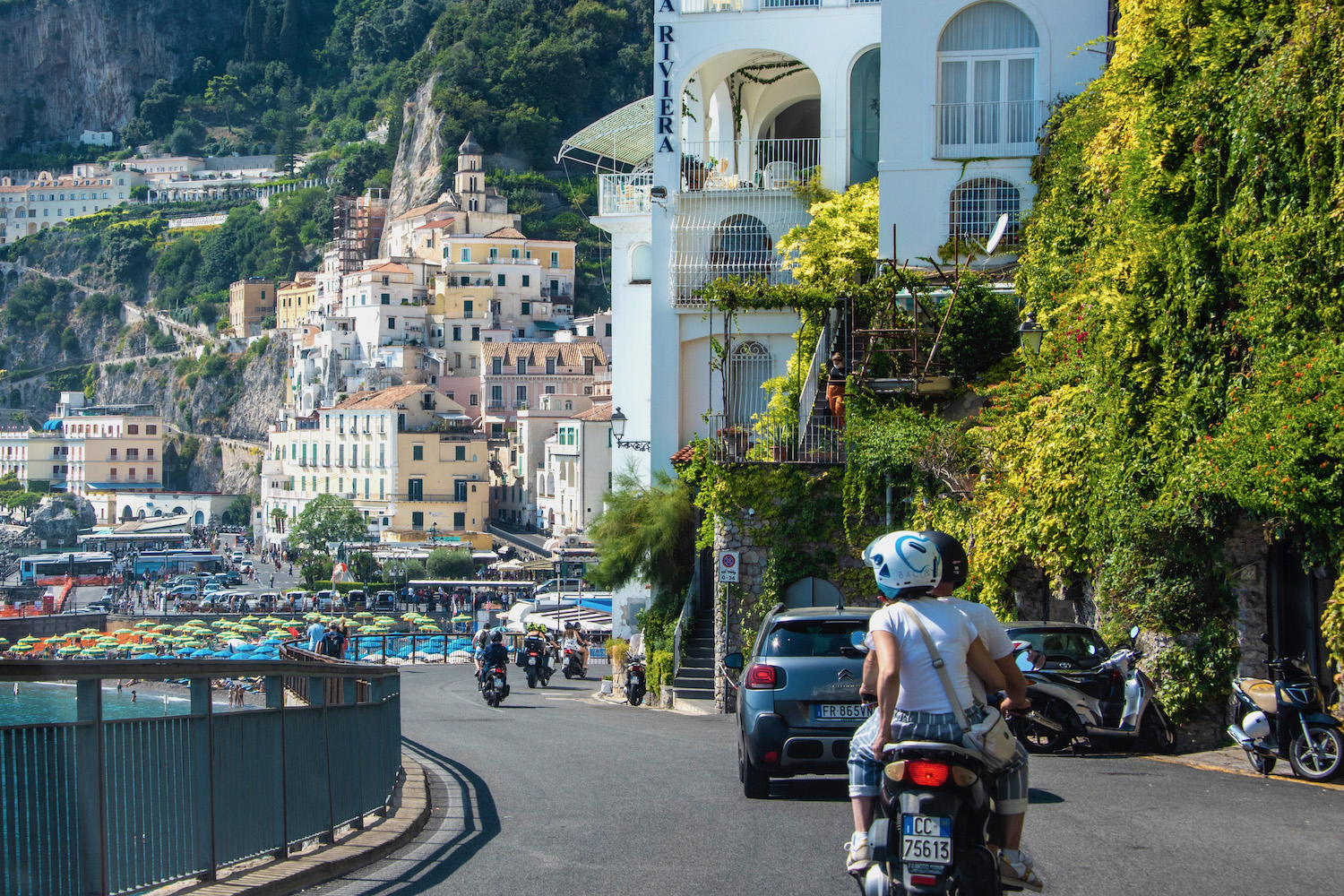 What to Do on the Amalfi Coast
Remember it's about the journey
There are countless amazing stops to make along the Amalfi Coast, from Positano, to Praiano, to Castiglione. Rather than trying to tick as many of them off as possible, however, I have a different recommendation: Focus on moving forward instead of being in one place. Well, except for when you want to take pictures—definitely pull over for that!
Stop at the coast's namesake
On one hand, it's tempting to think that an Amalfi Coast itinerary wouldn't be worth its salt it it didn't stop, well, in Amalfi. On the other hand, many visitors blow by this city and its impressive (if crowded) beaches, perhaps because they don't know its imposing history.
Drink a glass of lemon juice
I never miss a stop Ravello—and not just because of how huge the lemons on all the trees are. Rather, I love the bitter shock of being offered a glass not of lemonade, but lemon juice. (TIP: If you plan to be behind the wheel, don't take anyone up on their offer of limoncello!)
Visit Italy's most gorgeous gardens
Ravello is home not only to impressive lemon groves, but two of the best gardens you'll find anywhere along your Amalfi Coast itinerary: Villa Cimbrone and Villa Rufulo. My other favorite is probably Palazzo Mezzacapo further east along the coast in Maiori, while Salerno's Garden of Minerva serves as a nice appetizer before your drive.
Don't forget about Naples
Naples doesn't get a lot of love—and, in fact, it gets a great deal of hate. My advice to you, besides not believing the negative hype, is to spend at least one night in the city, apart from visiting Pompeii or Herculaneum. Stroll around Centro Storico, descend into the catacombs of Fontanelle Cemetery or simply watch the sunset behind Vesuvio from Vomero viewpoint.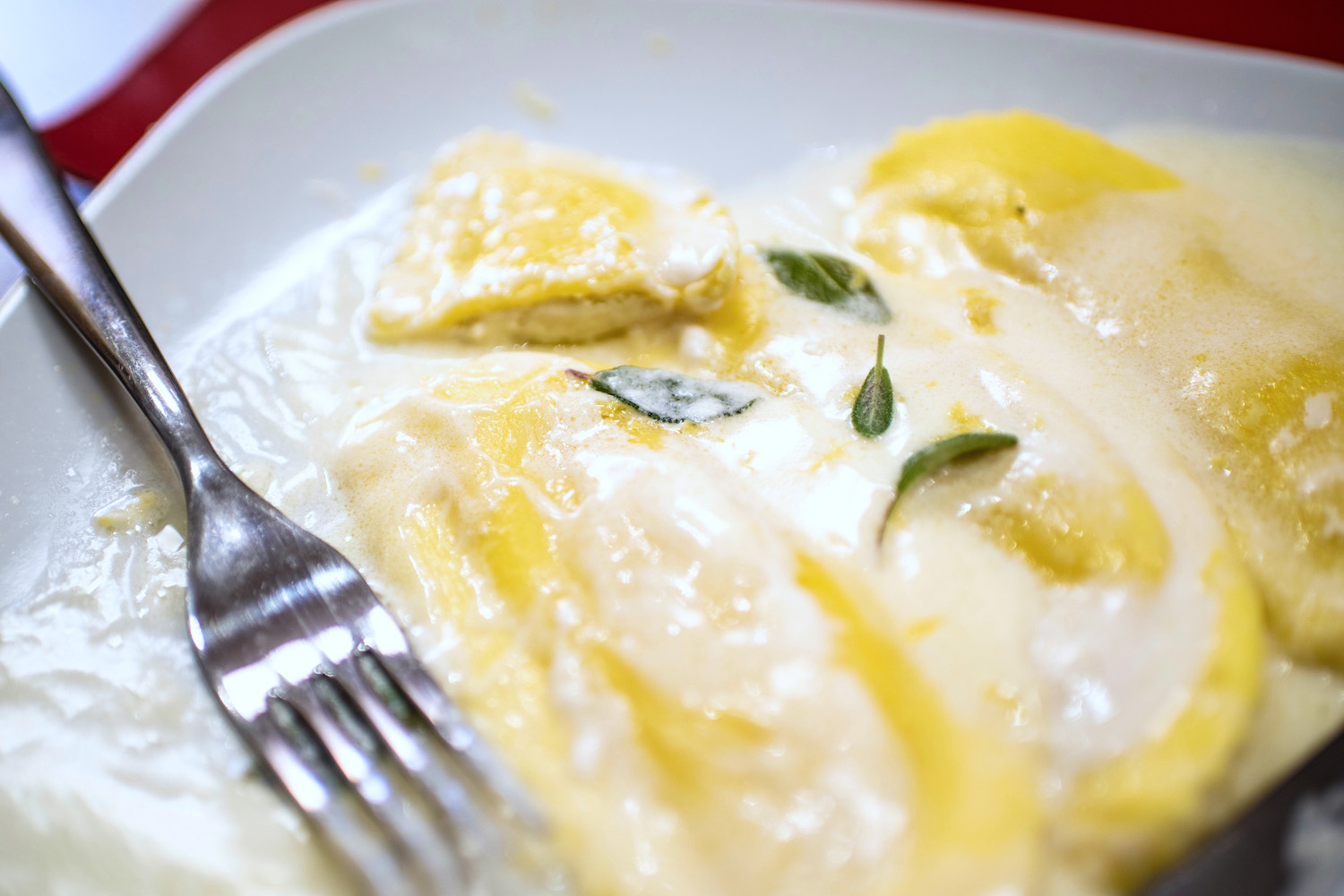 Is Amalfi Coast Worth Visiting?
The Amalfi Coast is 100% worth visiting! This is true whether you slowly explore the length of the coast over the span of a week or longer, or make a quick long-weekend trip after or before exploring Naples. Indeed, I've also found that Amalfi Coast is just as stunning on repeat visits as it was on my first, and maintains its impression on me in spite of visits to other gorgeous destinations, such as Ischia and Capri.
On the other hand, the extent to which your Amalfi Coast itinerary satisfies you is directly related to the expectations you set for it. For example, if you're anticipating beautiful vistas, lush vegetation, delicious food and unforgettable memories, you will be pleased beyond belief. People who've been dreaming about Amalfi for years and think they'll have a transcendental, out-of-body experience here, however, may be disappointed. Likewise, you should make sure to give yourself enough time to enjoy the place: Making a day trip from Rome to Amalfi Coast (which is possible, but barely) or Venice to Amalfi Coast would surely create too much stress to overcome, especially given how terrible traffic along the Amalfi Coast tends to be.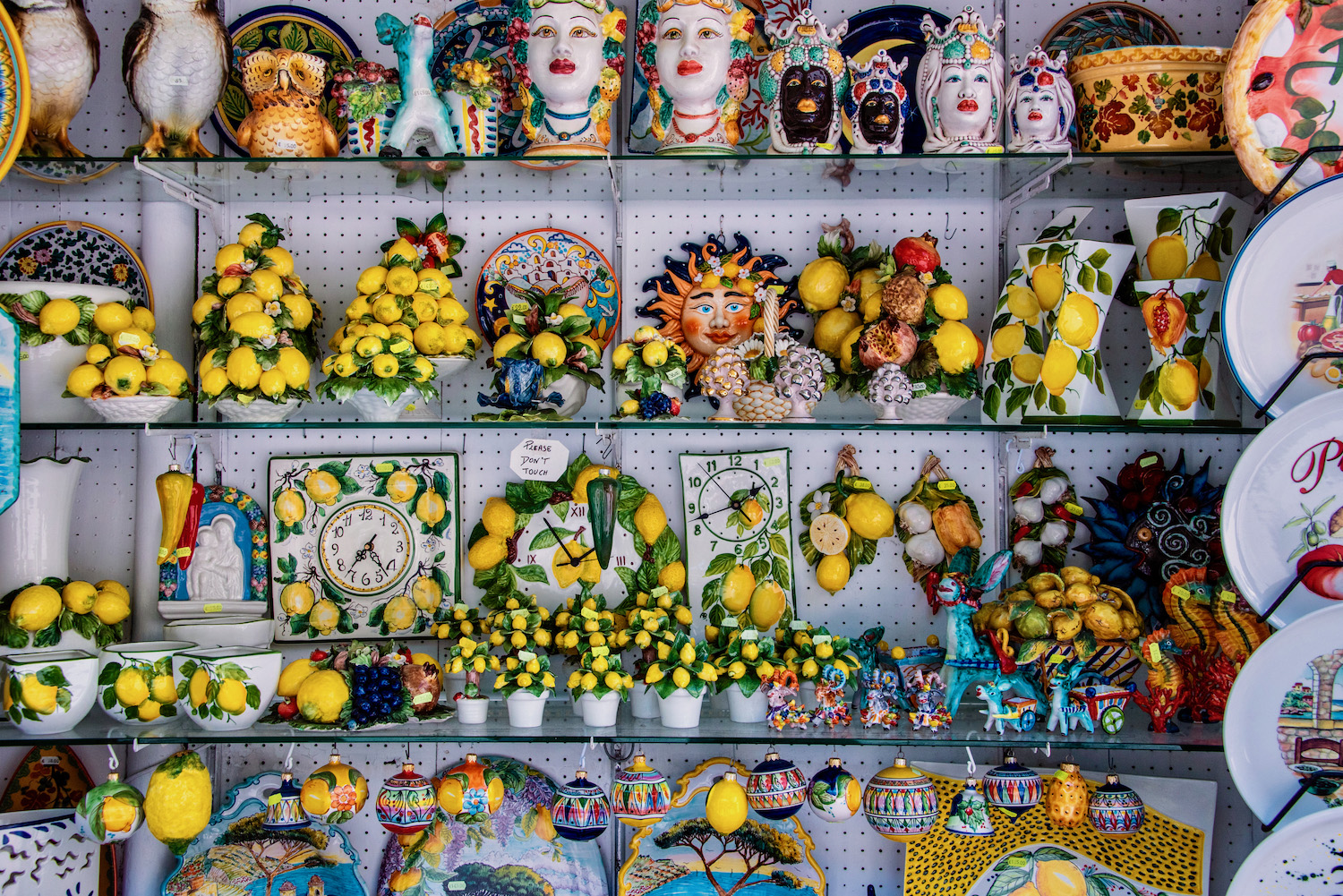 Other FAQ About the Amalfi Coast
How many days to you need on the Amalfi Coast?
You can do the Amalfi Coast with as little as two days at one night, or can choose to spend a week or longer here. The key is to properly align your planned activities and the pace at which you intend to see them with the amount of time you have available. The best Amalfi Coast trip is the one you can take with the least amount of stress!
Is Amalfi Coast expensive?
The Amalfi Coast is expensive compared to many destinations around the world, but no more expensive than the rest of Italy. A couple on a romantic retreat can reasonably expect to spend around €300/$400 per day on the coast for accommodation, meals and transport, while thrifty solo travelers can get by on €100 per person or so.
What is the best way to get around the Amalfi Coast?
Although some public transportation does exist along the Amalfi Coast, the only realistic way to get around (certainly, one 2-3 day trips where time is of the essence) is by renting a car (or, if money is no object, hiring a driver). Note that while driving the Amalfi Coast requires patience and concentration, it's not as treacherous as some make it out to be. Well, not unless you get road rage while sitting in traffic!
The Bottom Line
Is Amalfi Coast worth visiting? The truth is complicated. While some people will drive the coast in a couple days on a day trip from Naples, others will devote an entire week or longer to the region, stopping in several places and exploring every nook and cranny. The reality is that the best Amalfi Coast trip is the one most suited to your budget, both in terms of the time you have and the money you've set aside to spend. Looking for other European road trips? Check out the guide I've just written here.