When I spotted the ~$1,900 business class sale fare from Taipei to Sydney and back in the autumn of 2019, I used the opportunity of a China Airlines review post (more than what was then a theoretical onward trip to New Zealand) to push me over the edge of buying it.
Other factors influenced my decision as well, of course. There was basically no award ticket availability between Taiwan and Australia or New Zealand; nonstop Taipei-Auckland flights on Air New Zealand were exorbitantly priced, even in economy. Plus, China Airlines operates this particular route with an Airbus A350, which is probably my favorite aircraft.
I booked this flight with good intentions, and with sober expectations, which makes me all the more disappointed to reveal my conclusion to you in a few paragraphs.
This Is Not My First China Airlines Business Class Rodeo
My expectations were sober, primarily because I've flown China Airlines business class before—well, more or less. Last February, when returning to Bangkok (where I was then living) from an epic Japan winter trip, I flew home in China Airlines via Taipei. One of these flights (NRT-TPE) was operated by the A350, which gave me a taste of the "real" business class experience, albeit on a very abbreviated basis indeed.
For a brief time, my write-up of that experience ranked near the top of Google's result for China Airlines reviews. However, after a pair of algorithm updates the search conglomerate rolled out in November 2019 and January 2020 devastated the travel internet writ-large (including my two little sites), I thought I'd write an entirely new review after returning from Down Under, rather than just updating my old one.
Breaking Down My China Airlines Business Class Review
China Airlines Dynasty Lounge in Taipei
I'll begin my China Airlines business class review in a wholly unsurprising way: By talking about the China Airlines lounge at Taoyuan Airport, and the ground experience more generally. After checking in at the counter (China Airlines' app is primitive, among other reasons because it can't complete the ridiculous credit card verification the carrier requires), I made my way to the main Terminal 2 lounge, which like the airport as a whole is dark and dreary. The food and drink selection was quite limited, which wasn't shocking given that it was about 6 am, but I thankfully wasn't very hungry anyway.
China Airlines A350 Business Class Cabin and Seat
About five minutes prior to the flight's scheduled boarding time, I made my way from the dark, dreary lounge to the dark, dreary gate, where I made my way onto the A350 with only a slight delay. As had been the case a year before at Narita, I was impressed both by the finish and spaciousness of China Airlines' business class cabin, where wood grain wall panels, gold claw lamps and shiny velveteen pillows added character and charm to otherwise ordinary reverse herringbone seats in a 1-2-1 configuration.
Getting Sick in China Airlines Business Class
I now interrupt this regularly scheduled China Airlines business review for an unpleasant announcement. You see, only after the boarding door had closed did I realize that I had mis-read my lack of hunger in the lounge: I hadn't been put off by the slimy looking dim sum; I was food poisoned from the mom-and-pop shop where I'd had breakfast the morning before! Regrettably I'd forgotten to bring pain killer (or other essential medicines) onboard; in order to get them, the cabin crew had to page an onboard doctor (yes, I was that passenger), as if anyone would abuse Panadol.
China Airlines Business Class Service
The good news is that in spite of this bureaucratic clusterfuck, Chen (the purser) and his crew were kind and accommodating, serving me bland food and bread, and giving me no less than a dozen cold towels during the eight-hour flight. Thankfully, this first leg of my journey took place before coronavirus really became a thing; I shuddered when I thought of how much less compassionately I might've been treated on the way back, when every single one of the crew was wearing a surgical mask (as I'd been made to do, on the way down).
Food and Drink in China Airlines Business Class
This part of my China Airlines business class review is somewhat incomplete, since I didn't eat anything on the way to Sydney. On the way back to Taipei, however, I ate a steak I pre-ordered through China Airlines' online "Book the Cook" service; it was relatively tasty, and roughly as well-prepared as the rack of lamb I'd had in EVA Air business class a few weeks before had been. On the other hand, I found the selection of wine and spirits in China Airlines business class to be uninspiring, even though I admittedly didn't drink much, having come off my Emirates flight from Christchurch pretty bombed.
China Airlines A350 Business Class Pictures
Want a visual look into my two most-recent flights in China Airlines business class? Take a peek below: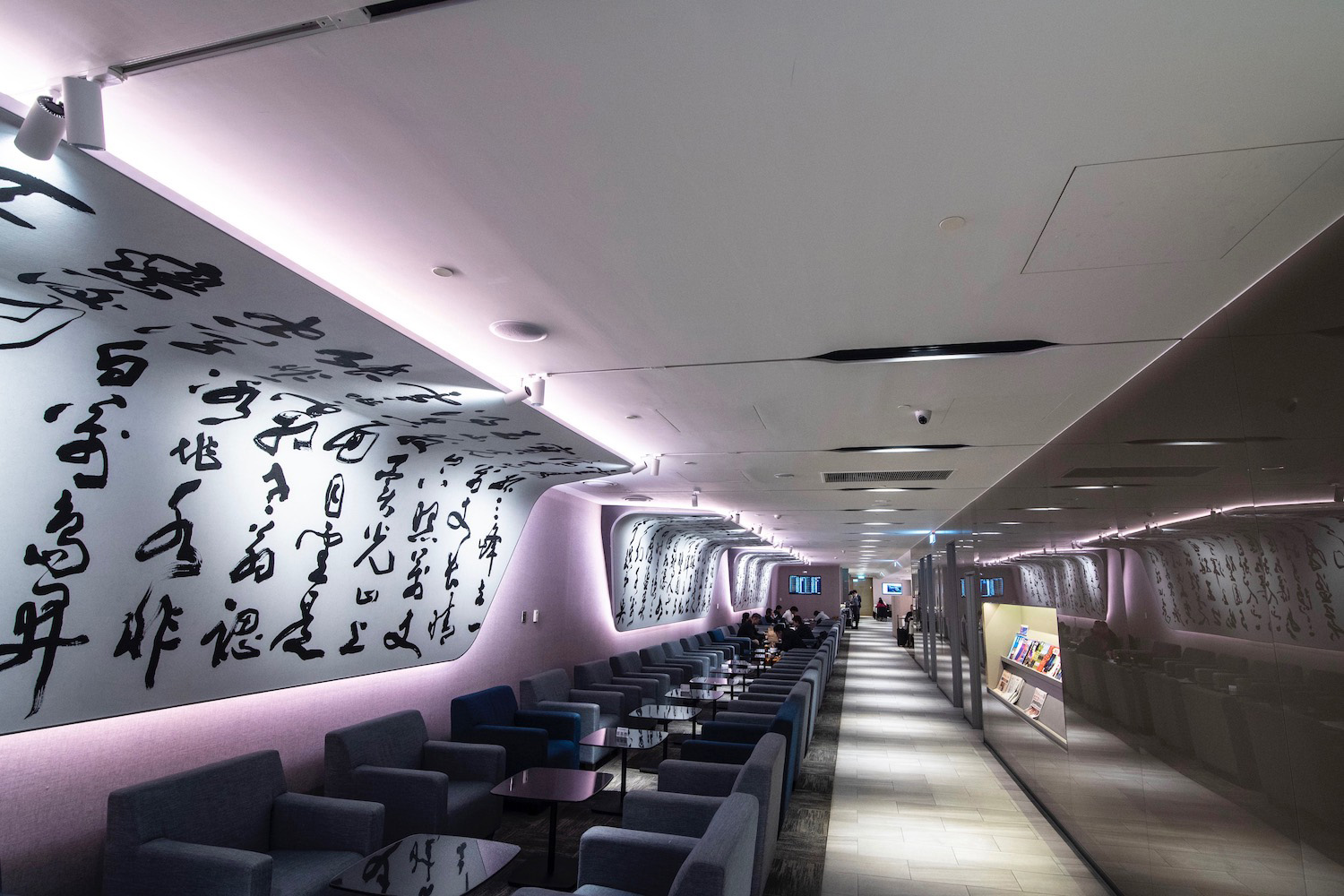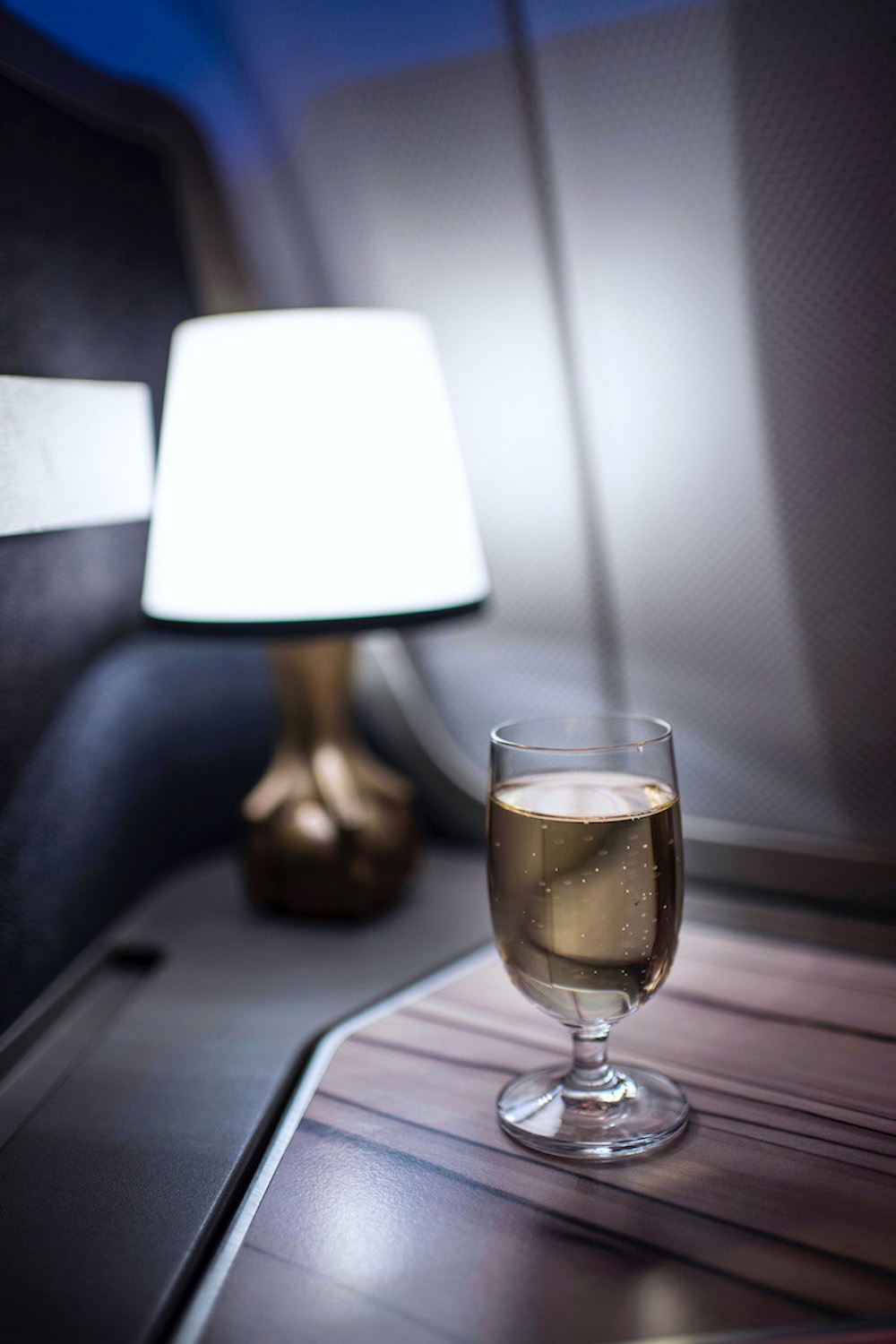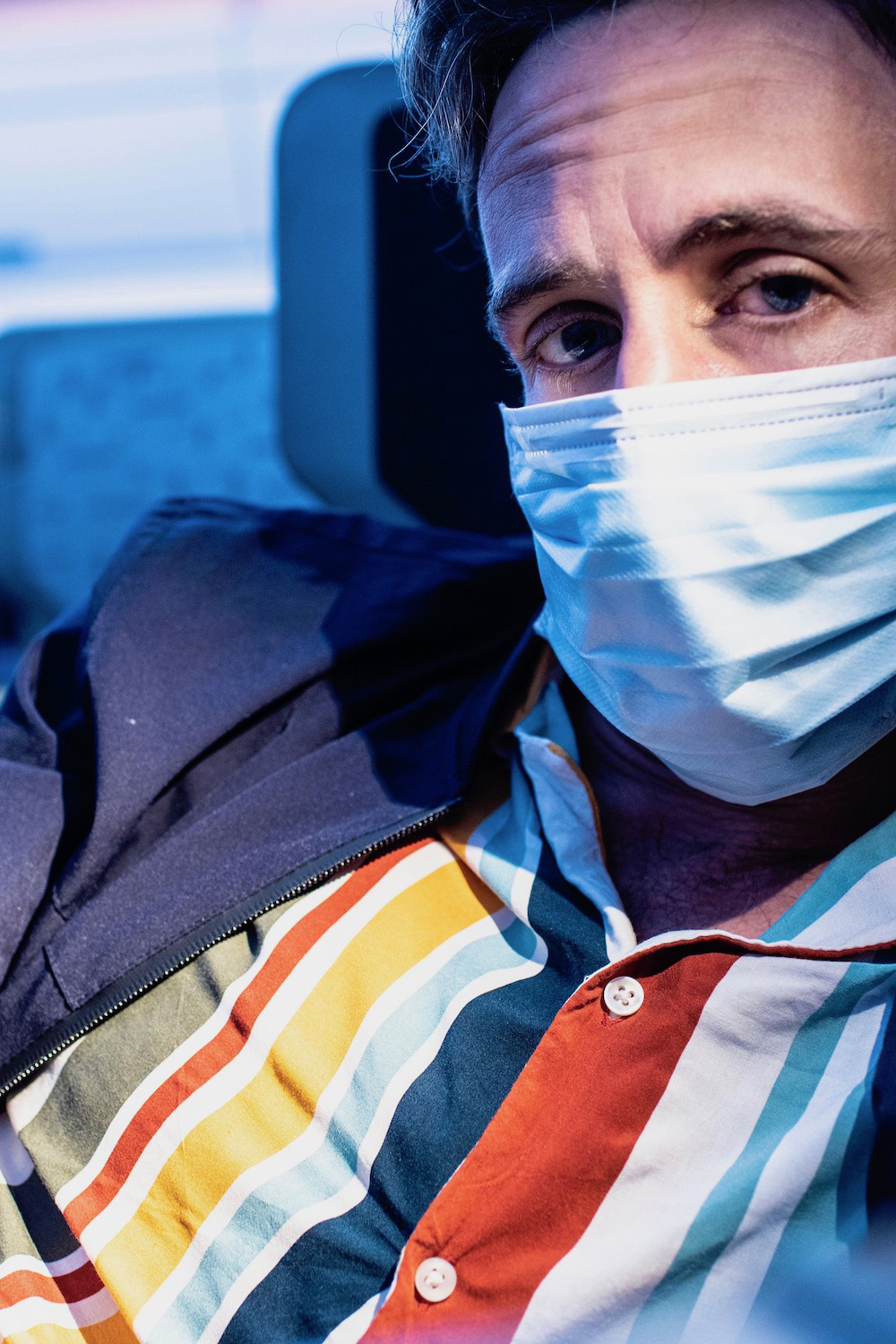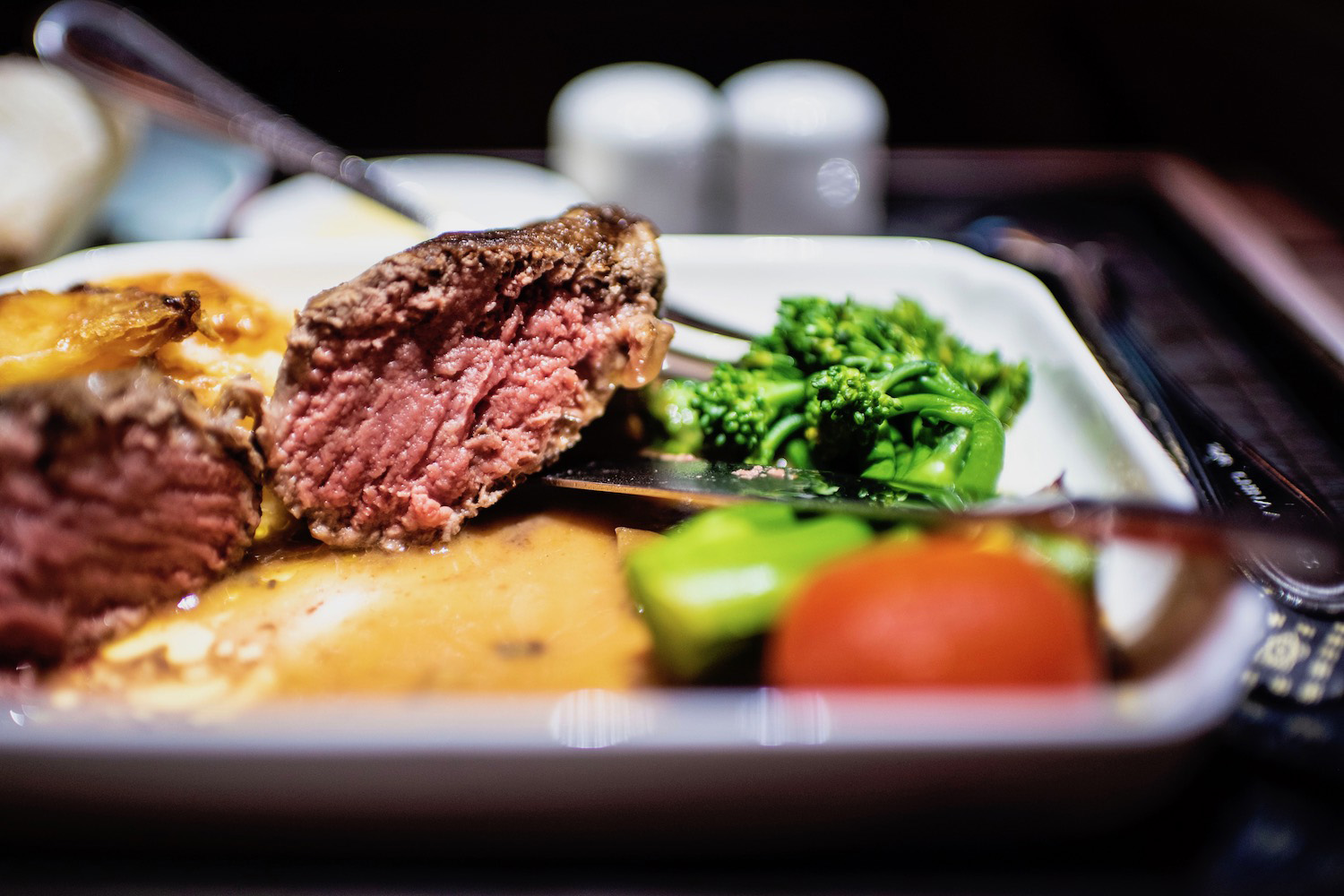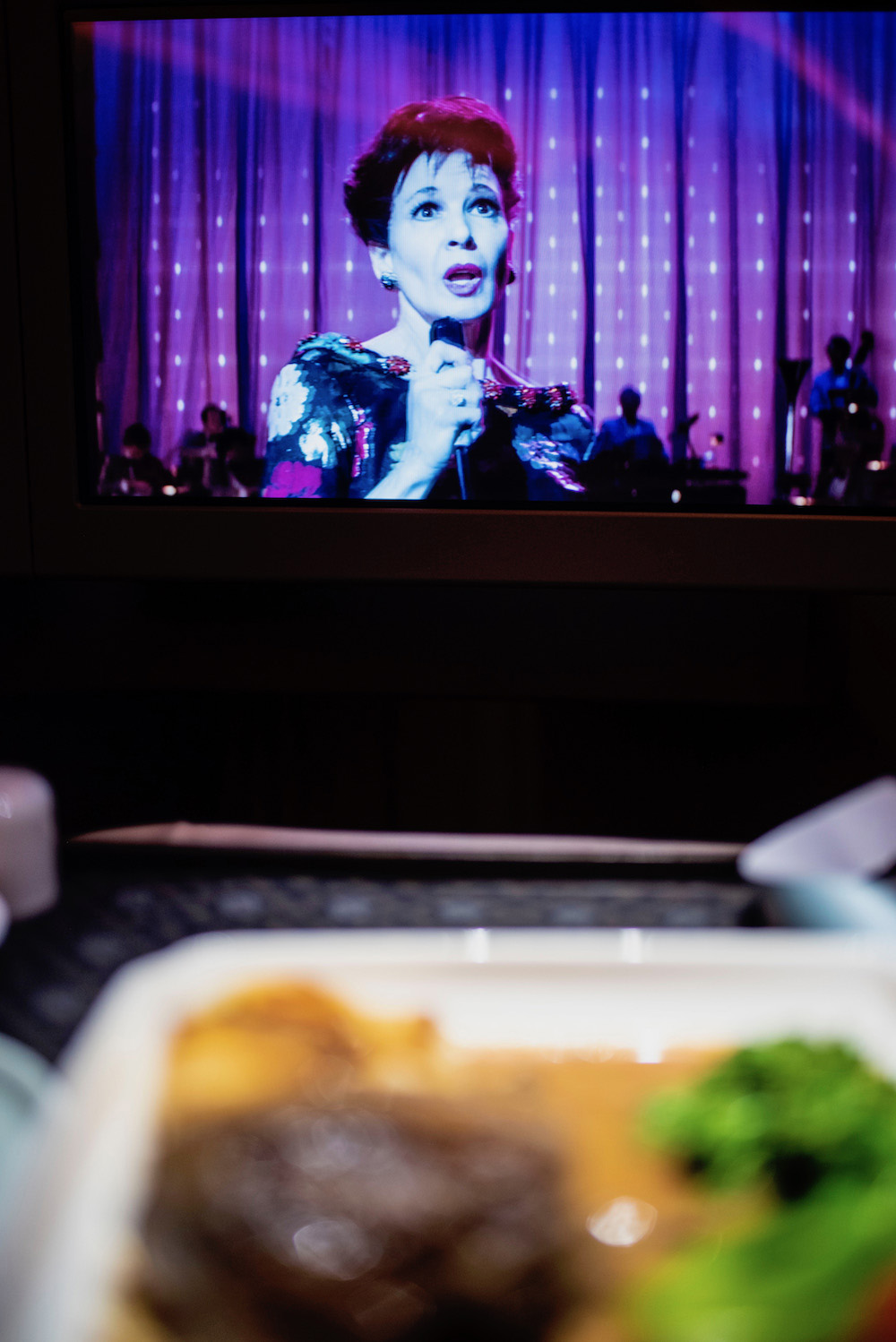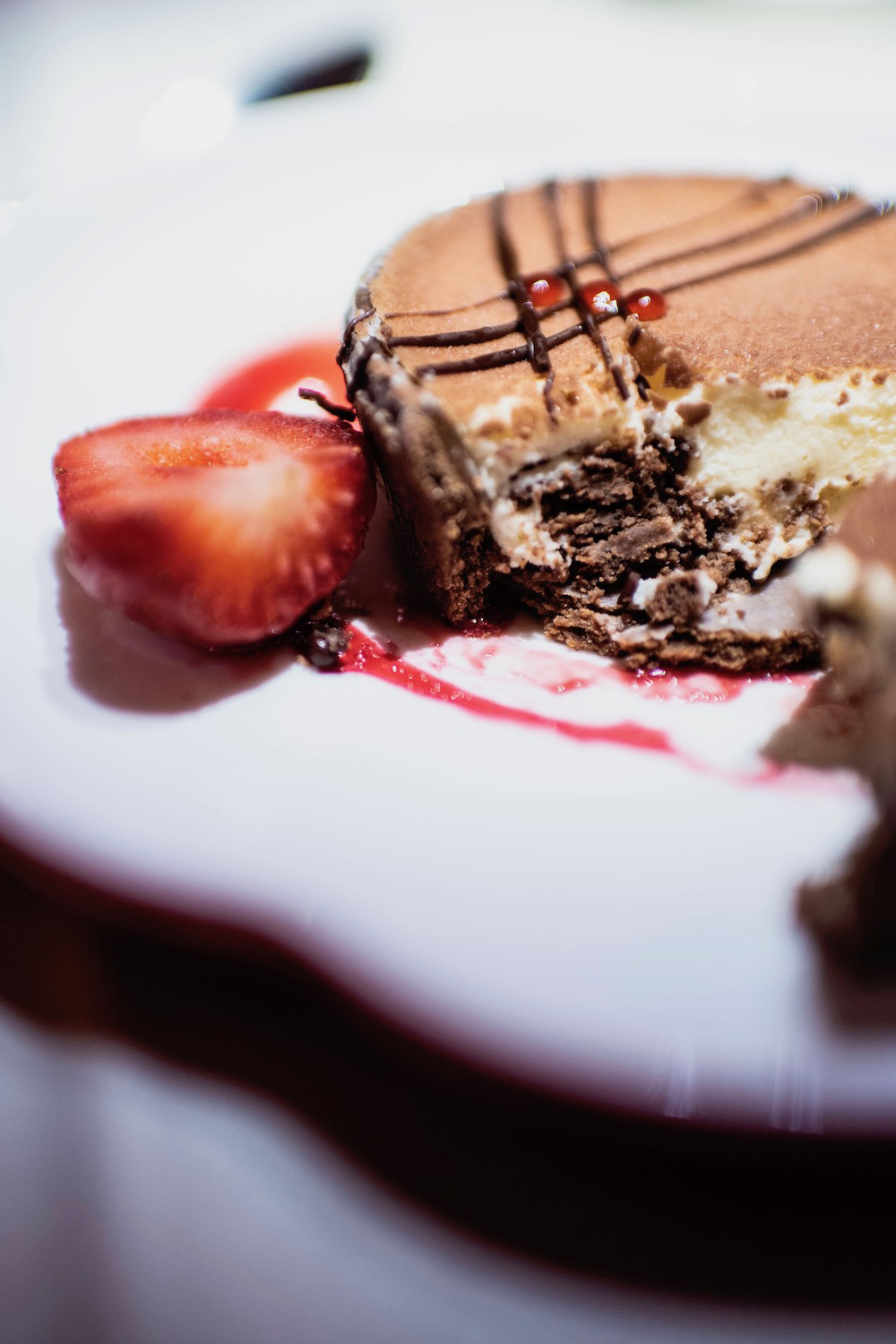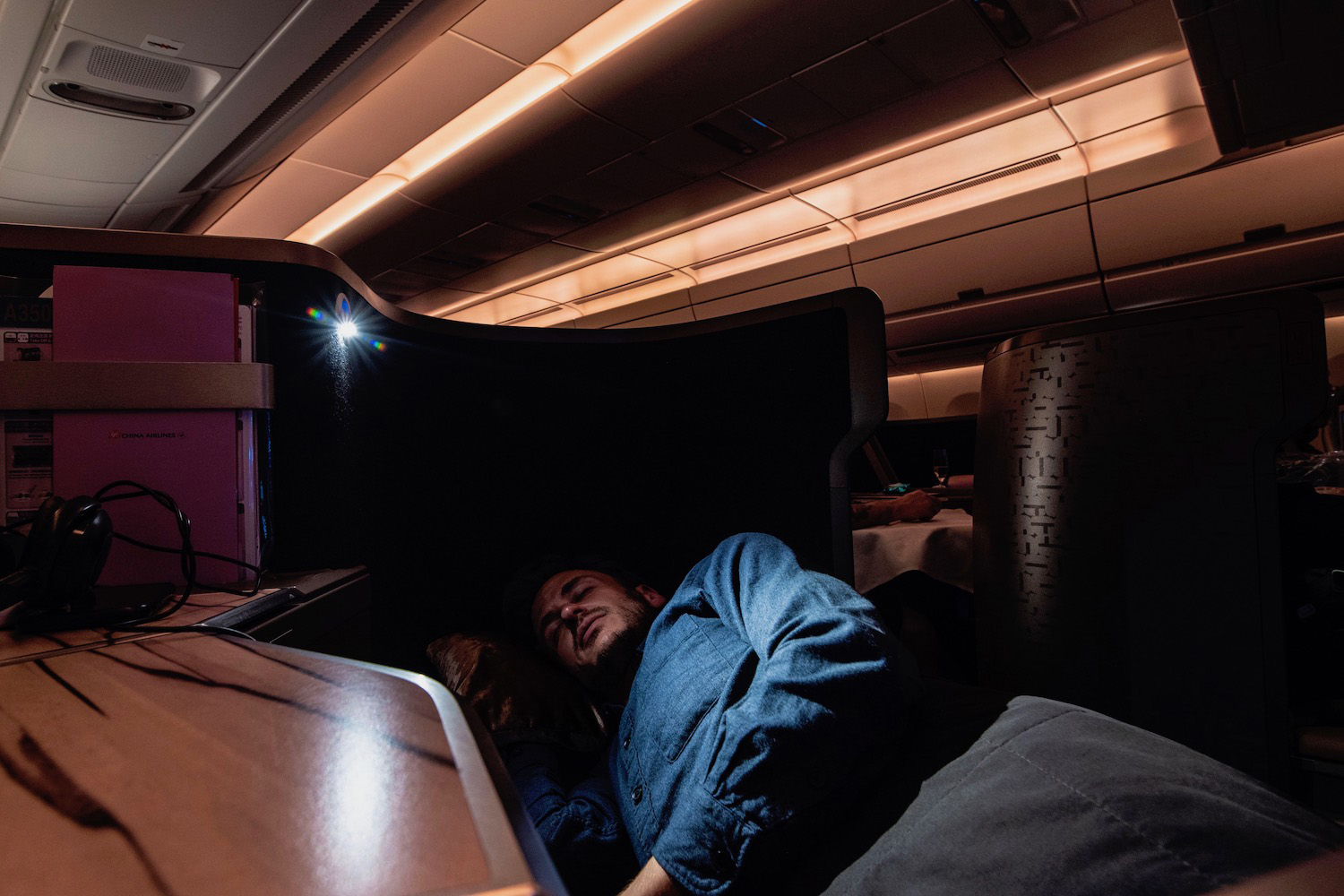 Note that while my photos of the China Airlines experience are indeed beautiful (if I do say so myself), said beauty is not necessarily reflective of how the flights made me feel, sickness notwithstanding.
Why I Still Feel China Airlines Business Class is Overrated
A year ago, I'd felt mildly disappointed by my China Airlines flight from Tokyo to Taipei, but chalked it up primarily to its regional stage length. However, Taipei-Sydney-Taipei is a relatively long route, and even if I discount my own sickness on the way down and the specter of coronavirus on the way up, I just don't consider any aspect of the experience to be exceptional, even if the seat is industry-leading.
The seat and the beautiful cabin: When it comes to China Airlines business class, A350 definitely provides the most visually experience. However, from the mostly blah food and drink, to the tepid service (at least when I wasn't beside myself with sickness), to the generally unenthusiastic vibe of both the passengers and crew onboard, it's difficult to characterize my flights on China Airlines as anything more than average.
The Bottom Line
I hope my China Airlines business class review hasn't come across as harsh or petty, though it might seem like a splash of cold water nonetheless. Many of my colleagues regularly heap praise upon China Airlines, but after three business class flights with them, I still find it difficult to share in the fanfare. With this being said, I do think China Airlines offered a fine experience considering the great price I got on my nonstop flights; if I hadn't been a blogger with so much experience on other airlines, I might not have noticed the mediocrity.