I've always sound Singapore Airlines a bit overrated; I've also always been open to the possibility that I might be wrong. So when I entered the business class cabin of the A350 parked at Houston Intercontinental Airport in April 2023, I did my best to ignore the strong smell of urine in the air.
Indeed, I also tried not to think about my prior experiences on the airline—pre-covid, I flew its much-lauded business class between Singapore and both Manchester and Tokyo-Haneda. While neither experience was terrible, both failed to impress me anywhere near as much as the airline seems to do with other frequent travelers.
So, is it worth flying Singapore Airlines business class? Maybe, depending on your expectations and also, what other options you have.
Why Airline Bloggers Love Singapore Airlines Business Class
In some of the circles I run in, simply questioning the narrative that Singapore Airlines business class is worth it is sacrilege. I don't know any blogger who doesn't constantly sing the praises of the airline, whether it's the much-lauded business product, or Singapore's first-class suites, which to me have always looked like a dentist's office (but those are a topic for another post).
As far as why bloggers love Singapore Airlines? Well, that's something I've never really been able to understand. While the seat is above average and the food is generally good (especially if you can pre-order one particular dish—more on that in a second), I've found the in-flight service to be a bit spotty. To their credit, I can't fault Singapore on their stellar hub operation; it takes a high baseline of excellence to be so consistent on such long flights.
Judging Singapore Business Class, Point by Point
Seat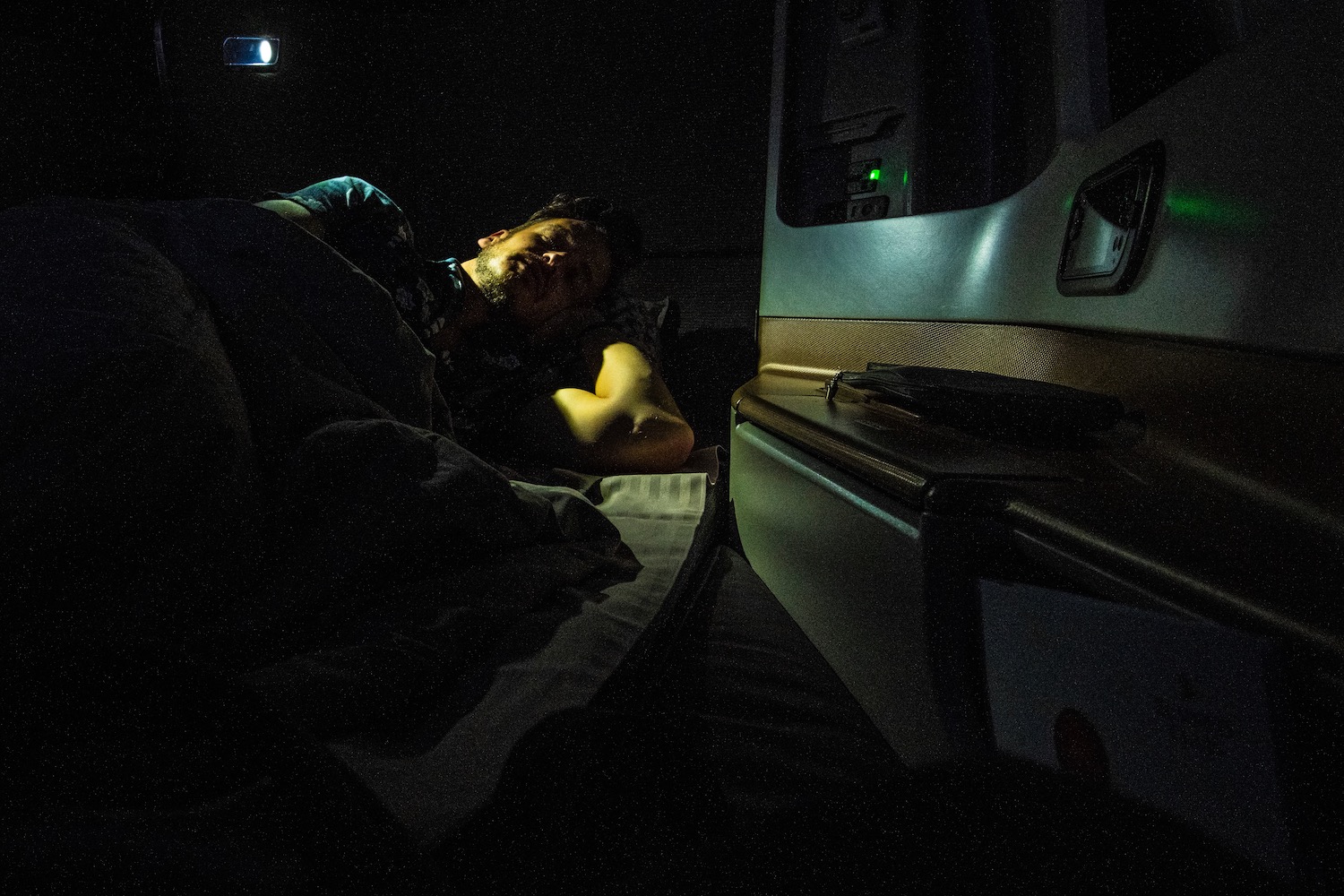 The good news? Singapore Airlines A350s offer flat-bed seats with direct aisle access, which is the bare minimum for what a business class product should be in the 2020s. The bad news? The bed isn't really long enough, although I do given the crew props for its already being made up before it is literally "turned down." Moreover, while I can forgive the fact that the orchid in the restroom is fake, I can't look past how filthy the bathrooms were.
Food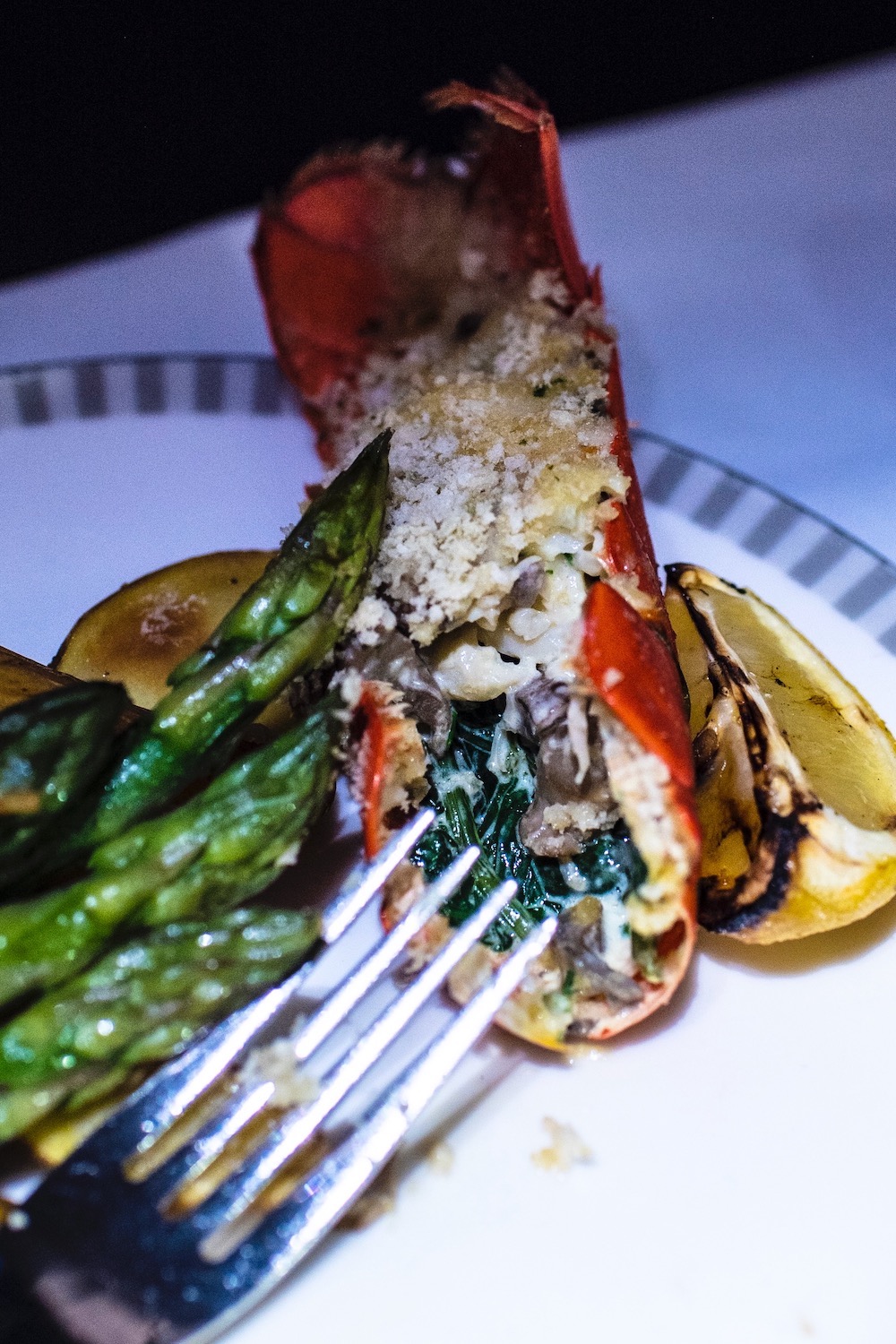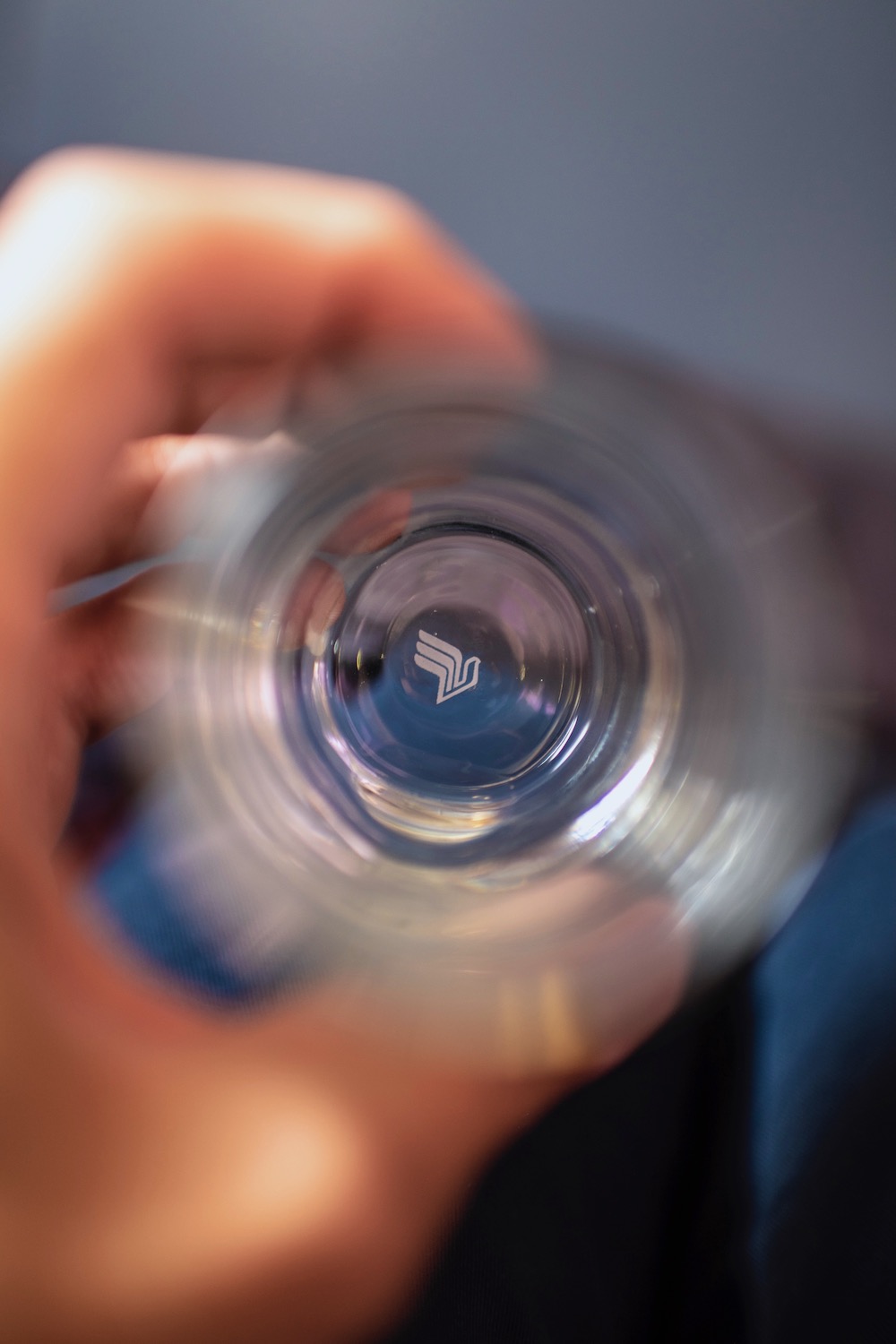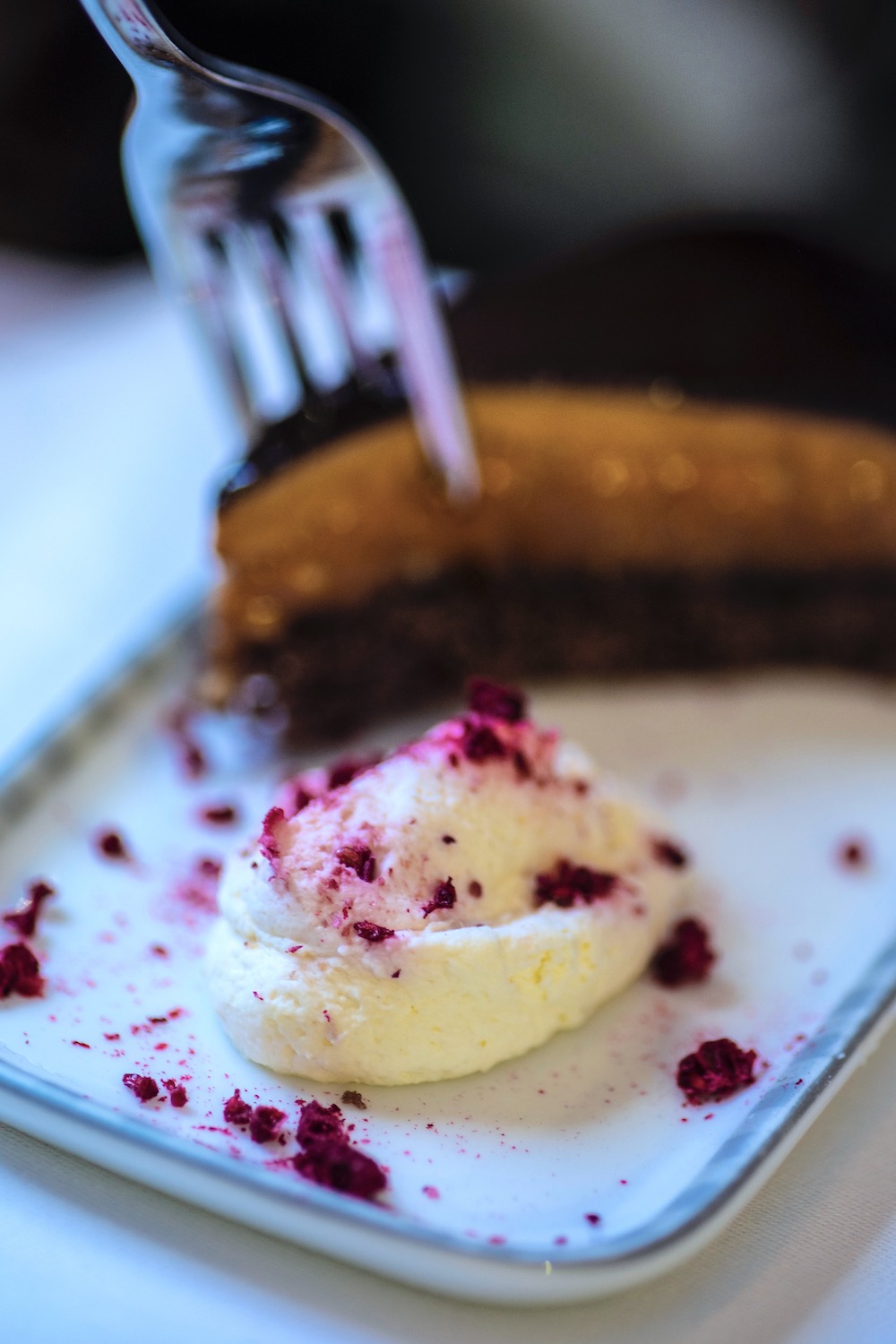 When you think "Singapore Airlines business class," you don't think "nuts served in a plastic cup." You do probably think Lobster Thermidor (though you should also make a note of the fact that you must order this in advance). I'll be honest: Not only was the lobster (which I finally tried this time) underwhelming, but normal food (such as the breakfast noodles) was downright revolting, topped with some kind of gelatinous sludge.
Service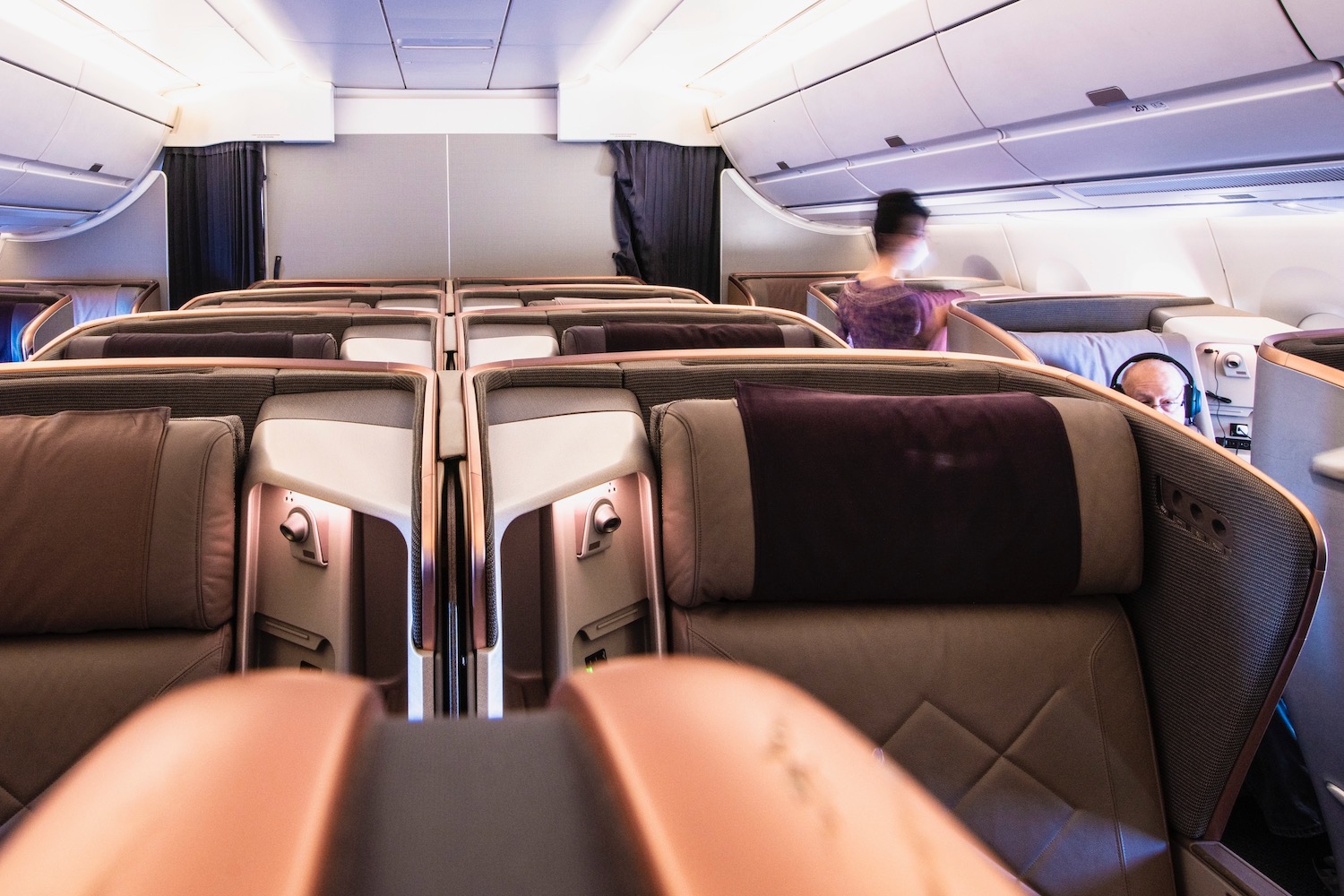 Although I most recently flew Singapore Airlines after the covid pandemic had ended, I was disappointed that all members of the crew wore face masks, which degraded service that was subpar anyway. One incident in particular—I pressed a tab on my tray that ended up launching its contents everywhere—made me feel downright judged! On the plus side, business class passengers enjoy free (but slow) WiFi; there were more than 49 complete seasons of TV shows available.
NOTE: If you have to transfer in Manchester en route from Singapore to Houston or vice-versa, be prepared for a tedious, terrible experience. This isn't Singapore Airlines' fault, but is is awful.
Price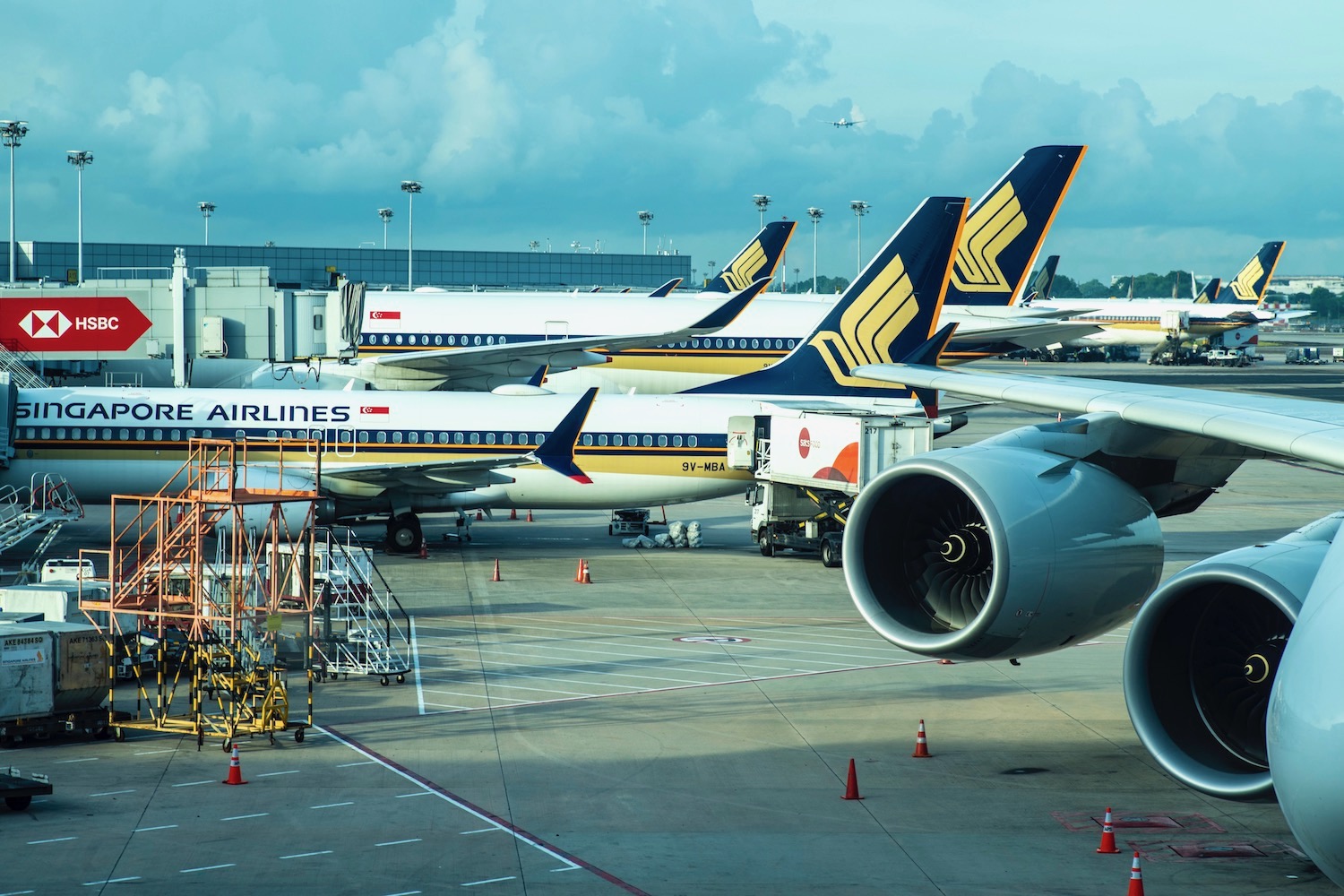 If you're paying cash, Singapore Airlines business class definitely isn't cheap, particularly on flagship routes such as New York to Singapore, and even Singapore to Sydney and London. Thankfully, as I'll explain in greater detail in a few paragraphs, Singapore tends to have excellent award availability. So, even if you end up agreeing with me that Singapore business class isn't all that, you won't have to break the bank to experience it.
Lounge and Changi Transit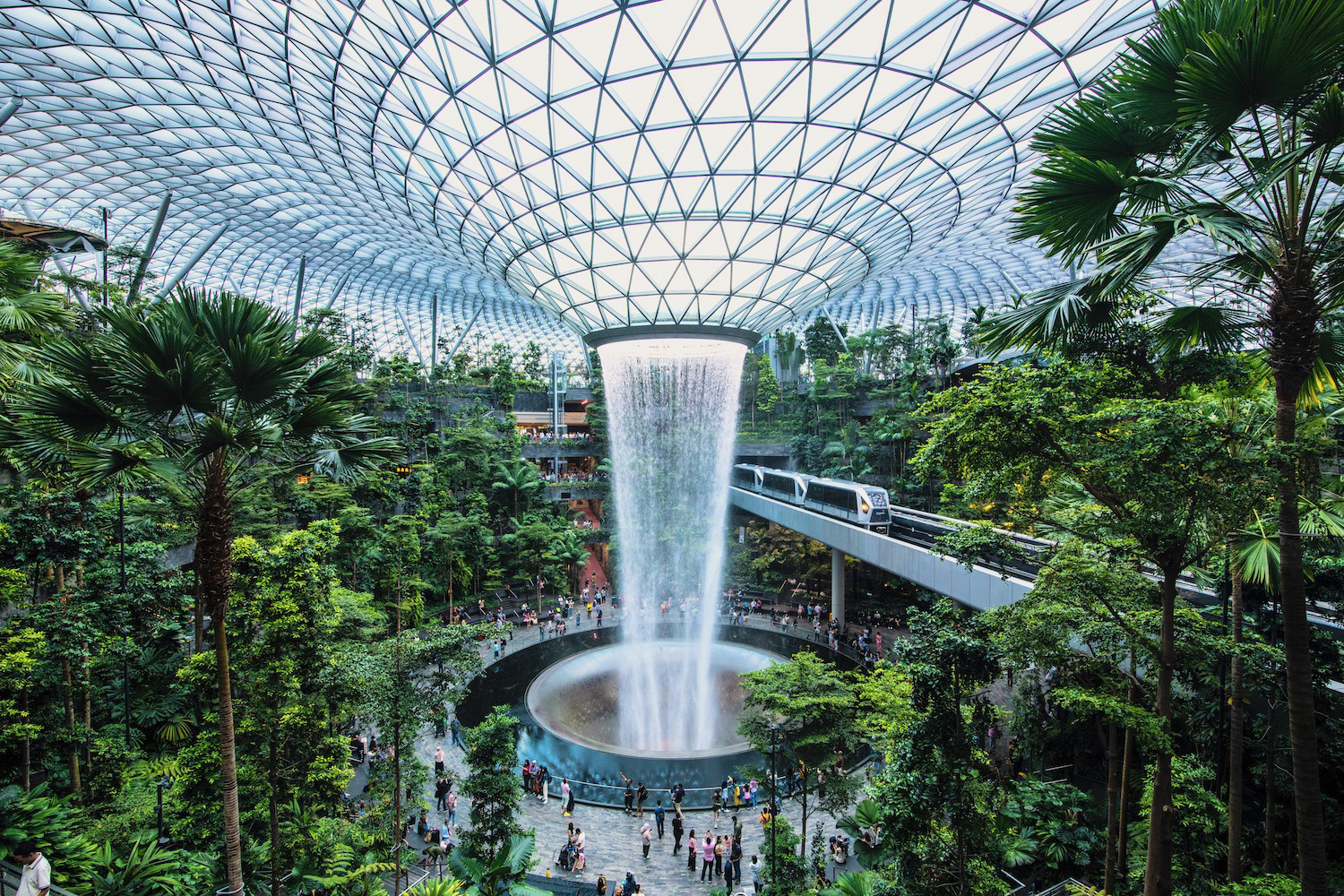 Sadly, I didn't get to experience Singapore Airlines' new SilverKris lounge at Changi Airport, as my onward flight to Bangkok was on Gulf Air (in spite of having been booked as a Singapore Airlines ticket). The good news? Changi Airport offers plenty to do during a transit, whether you simply eat or shop your way through the airport, or go through immigration and visit The Jewel (or, if you have a longer layover, go into the city!).
Singapore Airlines Business Class: Award Pricing and Availability
To continue the discussion about why bloggers love Singapore Airlines, award availability could be part of the equation. Whether via Singapore's own KrisFlyer program (whose "Spontaneous Escapes" awards can be a great value) or a partner like Air Canada Aeroplan, Singapore has great award availability, especially when you consider that many programs you can use to book it are transfer partners of major credit cards like Chase and AMEX.
I mean, the question of whether Singapore Airlines business class is worth it becomes less dire when it's so easily attainable. One-way business class awards between the US and Southeast Asia start at just 87,500 Aeroplan points, with rates on Singapore's own flights sometimes even lower, depending on the promotion. Given how attainable Singapore business class is, I suppose it's no wonder why so many sing its praises.
Other FAQ About Singapore Airlines Business Class
Is it worth flying business class on Singapore Airlines?
If you can find an acceptable price and the flights fit your itinerary, I'd say that Singapore Airlines business class is worth it, and more or less lives up to the hype. On the other hand, I probably wouldn't go out of your way to fly it—it's not all that.
Does Singapore Airlines have flat beds in business class?
Singapore Airlines offers flat beds on most long-haul flights. If your flight is operated by an A350, 777, 787 or A380, you will enjoy a flat bed in the business class cabin. If you fly on the A330 or 737, however, you'll either have an angled-flat seat or a simple recliner, respectively.
What is the difference between Singapore Airlines business class and first class?
The difference between Singapore Airlines business class and first class depends upon the aircraft. On the 777, first class simply features a larger lie-flat bed and more opulent food and service than business class. On the A380, however, first class is a "closed suite" that is more like a small hotel room (although to me, it actually looks like a dentist's office).
The Bottom Line
Is it worth flying Singapore Airlines business class? It's hard to say. On one hand, the airline isn't terrible—even the worst Singapore Airlines flight is better than the best flights on any US airline, for example. On the other hand, it's been hyped so hard for so many years—is it any wonder that reality can't possibly live up to the rumors? My advice is probably this. If flying Singapore Airlines makes logistical and financial sense for your trip to Southeast Asia, do it. But don't twist yourself into pretzels trying to get on an SQ flight: It isn't worth the stress. Want personalized help planning your next trip? Consider hiring me as your Travel Coach!