My experience in Costa Rica is unique, having visited as many places there as I have—having gone in the first place, I'm honest—only because I was formerly dating a tico.
Indeed, this was the entire reason I ever found myself in the country's underrated capital, San Jose. He lived there, and while our relationship didn't end up going anywhere, having an inside track to the city made me appreciate it more than most ordinary tourists get to do.
So, is San Jose worth visiting? Yes, although I write this article with the presumption you're going to need some convincing.
Where to Stay in San Jose
I can't lie: Part of why I found San Jose worth visiting is that I quite literally had a home there. Well, it wasn't mine, but I was welcome there. The bad news is that I probably wouldn't recommend following down that particular path—it didn't work out for. The good news is that there are plenty of fine hotels in San Jose—I like the boutique Hotel Colonial in the historical center—to say nothing of all the homey Airbnbs.
Even better, San Jose is simply not an expensive city. So while you might need to cash in casino bonuses to pamper yourself if you head to Costa Rica's hills (or to the beach as I usually do), your money goes a long way in San Jose. This is a big part of why I really love the city, even if it's not as conspicuously beautiful or as filled with things to do as the more rural parts of the country.
Why to Visit San Jose
You're probably going to land there anyway
Costa Rica has just two major airports: San Jose and Liberia. While Liberia is arguably better positioned for sightseeing, many travelers nonetheless land in San Jose. As a result, there's something to be said about spending a night in the city after you arrive, or one or two before you fly out.
There aren't a lot of tourists
In spite of the city's convenience, a lot of foreign tourists evidently don't fin San Jose worth visiting. Let their loss be your gain: The decided lack of non-ticos in most parts of San Jose makes it even more of a delight to discover, and will probably result in you feeling more welcomed than you might in other parts of Costa Rica.
It's cheap
San Jose, as a non-touristic destination, is extremely affordable. In addition to the fact that you likely won't spend more than a dollar or two on a plate of gallo pinto, other necessities like hotels (and taxis, if you have to take them) are extremely cheap.
You'll crave comfort after a wild trip
Like most travelers who end up coming, you may only decide that San Jose is worth visiting after you finish the rest of your Costa Rica trip. To me, this is perfect: The relatively high level of creature comforts on offer in San Jose, which is cosmopolitan compared to other places in the country, may be just what you need when you get there.
It will surprise (and maybe delight) you
Like casinos with 200% bonus when you expect much less than that, San Jose benefits from the fact that most visitors simply don't expect much. While it might not be your favorite place in the world or even in Costa Rica, I honestly can't remember the last time someone told me San Jose had disappointed them.
How Many Days Should You Spend in San Jose?
I spent probably a month in San Jose over the course of all my time there, although I would never recommend you do the same. For most travelers, a few days in San Jose is more than sufficient. Depending upon what time your flight arrives, you could opt to spend the first night there before traveling onward; you could then stay a night or two on the way out, after you've acclimated to living la vida tica.
Of course, you'll find San Jose worth visiting no matter how long you stay. Some travelers—you know who you are—stay way less time in Costa Rica than they really need, and don't even leave a single night to sleep in San Jose. As a result, they just have an afternoon or evening in the capital. Thankfully, even this short amount of time (if spent well) is enough to see San Jose for the underrated treasure it is.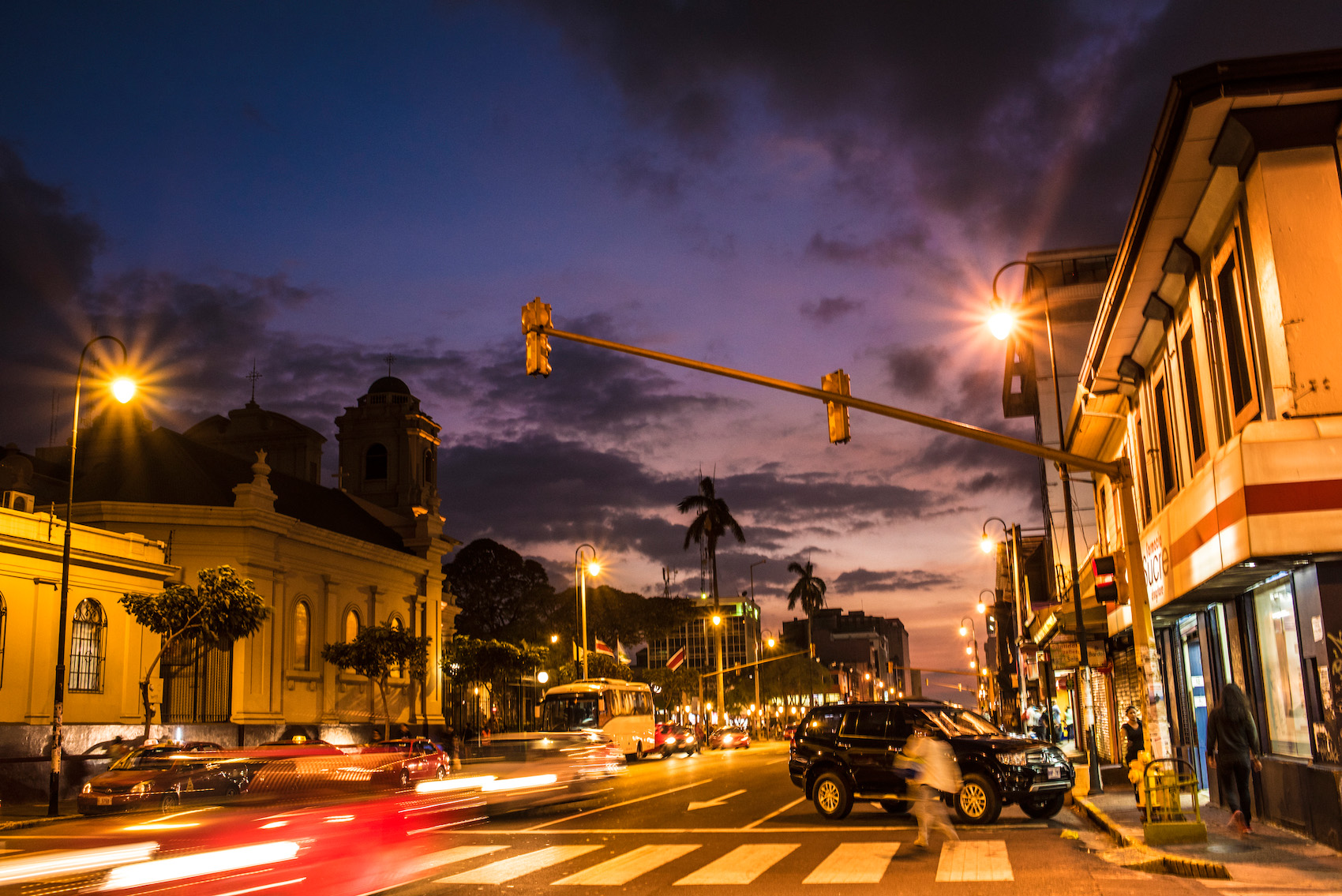 Other FAQ About Visiting San Jose
Is San Jose, Costa Rica worth going to?
San Jose is absolutely worth going to on your trip to Costa Rica! You don't need to stay long there, but having a meal in Chinatown and exploring the old town around Teatro Nacional at night will add texture and color to your Costa Rica adventure that nature alone cannot provide.
Is San Jose good for tourists?
Although I enjoy the city, San Jose is not an obvious tourist trap. With that being said, if you do make a list of things to do there (and give yourself sufficient time to see all the places on it), I think a day or two in Costa Rica can be a breath of fresh air, if not an outright revelation.
Is San Jose, Costa Rica a walkable city?
The center of San Jose, Costa Rica is surprisingly walkable—and delightfully so as well. Like most other cities in Central America, there isn't a great deal of easily usable public transportation. As a result, unless the weather prohibits, you will definitely want to take advantage of San Jose's walkability.
The Bottom Line
Is San Jose worth visiting? Absolutely, presuming you leave space in your trip to Costa Rica for a day or two of urban exploration. For most travelers, the issue ends up being that they're too occupied elsewhere, be it on the beaches of Manuel Antonio National Park, or in the cloud forests of Monteverde. As far as what to do once you're in San Jose, it's really all down to how much time you have and what your preferences are. I love to eat my way through town by day, and stroll past the lit-up facade of the Teatro Nacional by night, but your mileage may—it will—vary.