Sometimes, when thinking back on my trip to Ethiopia, I wonder if it wasn't all a dream. And not just because it's been a long time—although it has been a very, very long time.
The country is unlike any other I've ever visited, from the utterly unique culture, to the otherworldly landscapes, to the sensory—the emotional—overload I felt almost every moment I was there. I mean, I walked up to the rim of an active volcano, with only inches separating me from the pool of molten rock!
So, is Ethiopia worth visiting? Yes, absolutely, though this country isn't for the faint of heart.
Why I Went to Ethiopia
I had many reasons for wanting to go to Ethiopia all those years ago. For starters, I hadn't (and, if I'm honest, still really haven't) traveled much in Africa. Beyond this, the long history and unique culture of Ethiopia appealed to me. So, too, did its cuisine. There were (and still are) few greater pleasures than sopping up a saucy soup with some injera bread, never mind the fact that Ethiopia arguably has the best coffee in the world.
From a practical standpoint, there was the fact that the route network of Ethiopian Airlines makes Ethiopia relatively easy to explore, by African standards. Many more popular countries require you to book expensive safaris or cumbersome guided tours, which really aren't up my alley. I liked the fact that I would be able to see Ethiopia on my own, even if I would occasionally regret the responsibility that came with that as I traveled.
My Favorite Places in Ethiopia
Gondar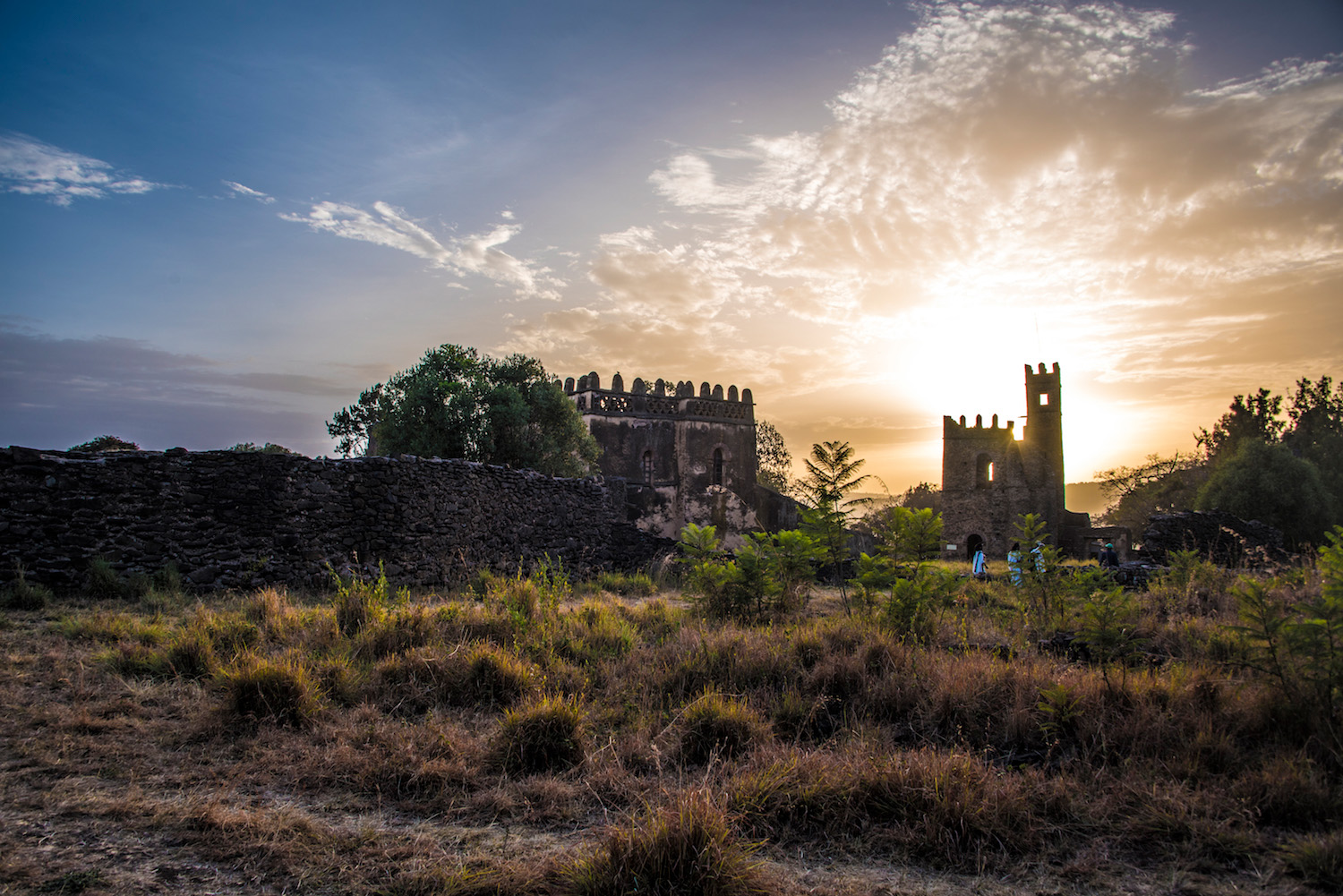 Did you know that Ethiopia is home to a medieval castle? Gondar Castle is located in the city of Gondar (surprise), which is just an hour from Addis Ababa by plane—the land journey is quite a bit longer. Beyond the castle, which dates back to the 17th century, there are various other historical structures in this charming city.
Erta Ale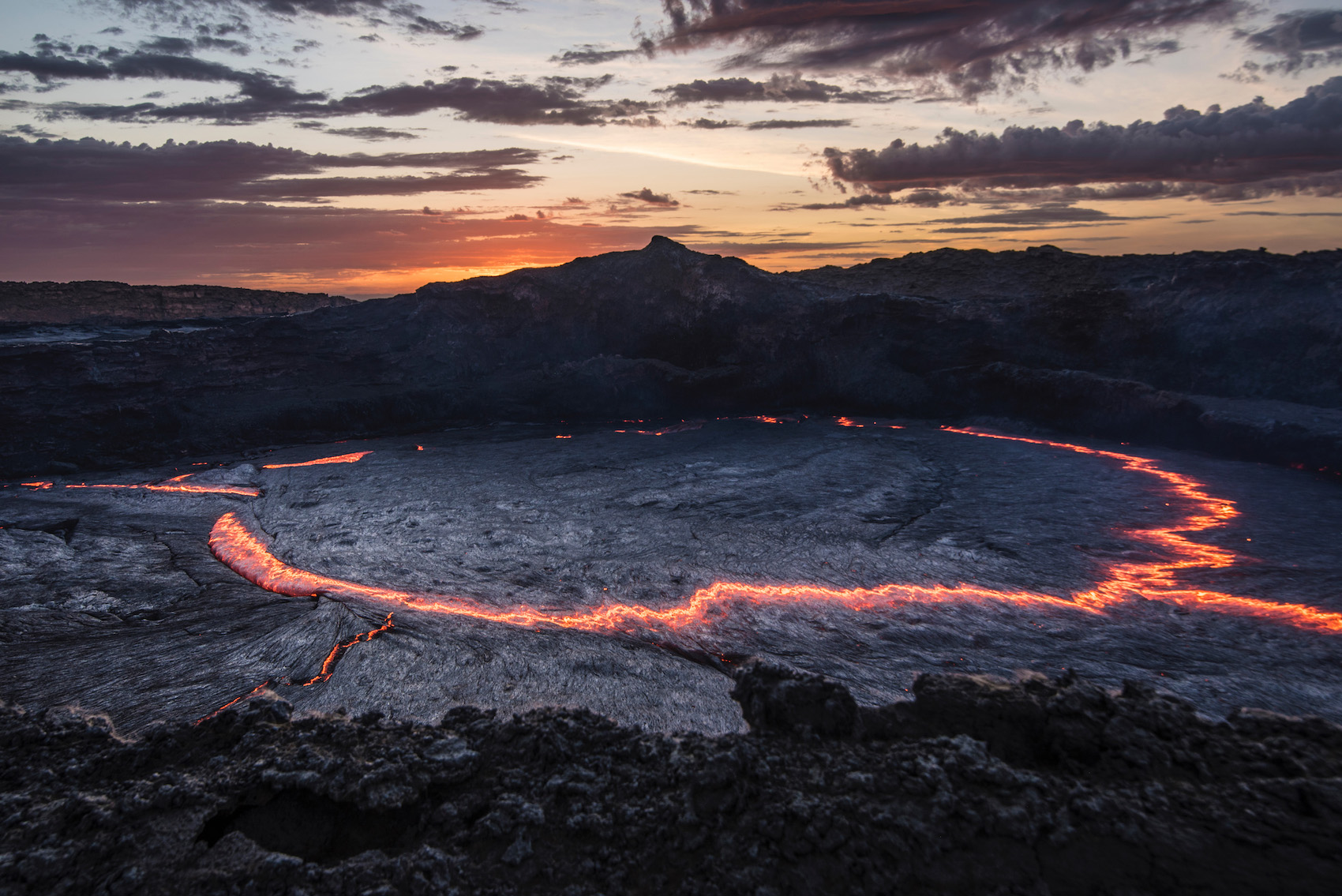 One of the places I believe makes Ethiopia worth visiting is its most dangerous. Known alternately as the "Door to Hell," Erta Ale is an active volcano located just outside the city of Mekele, not far from Ethiopia's border with Eritrea. Accessing it requires a multi-day trip into the desert, a long hike and camping under the stars.
Lake Tana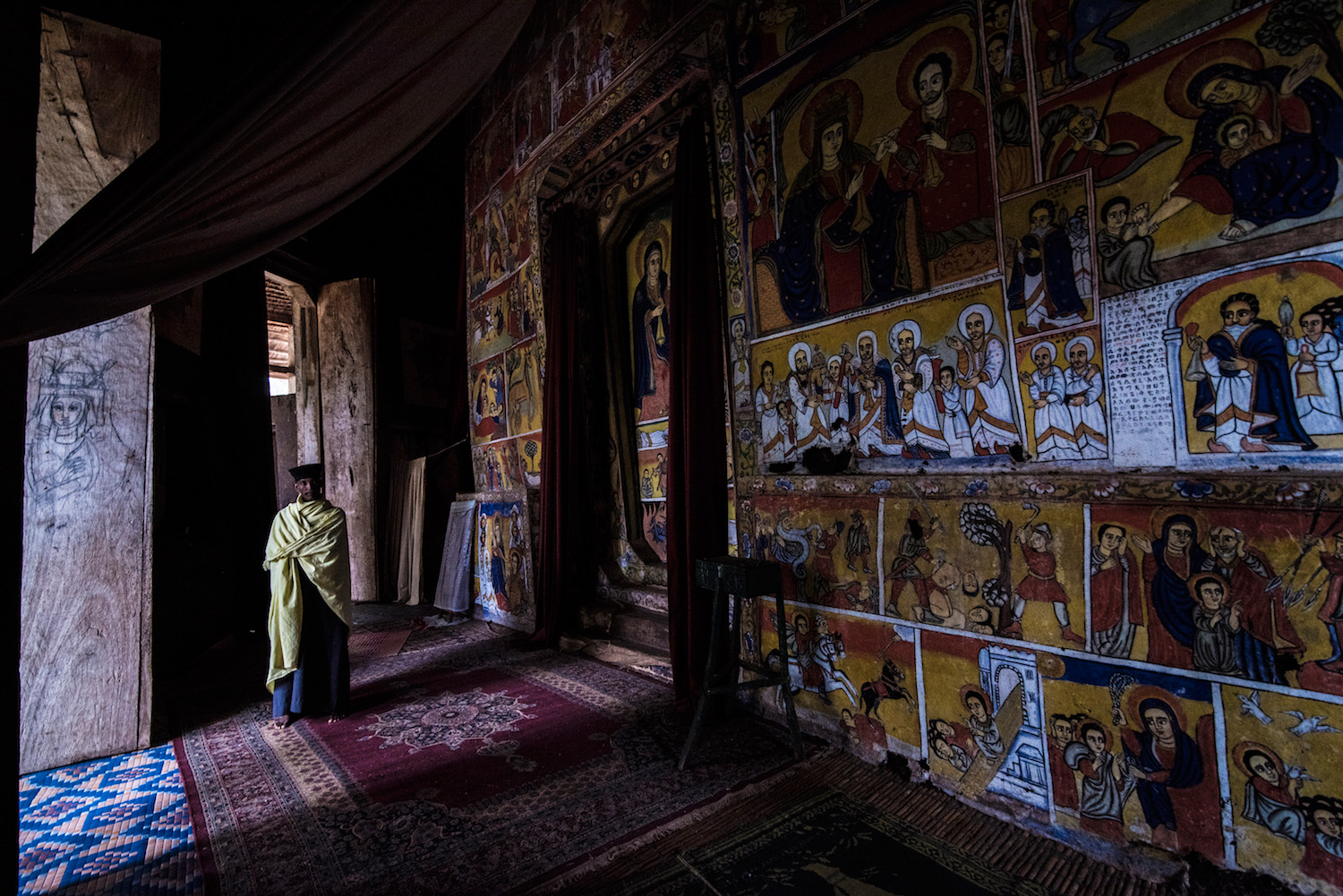 Although I have mixed feelings about the adjacent city of Bahir Dar, there's no denying the splendor of the monasteries on Lake Tana. Note that not everyone in your group will be able to access all these churches, as certain ones are only open to men, and others to women.
Simien Mountains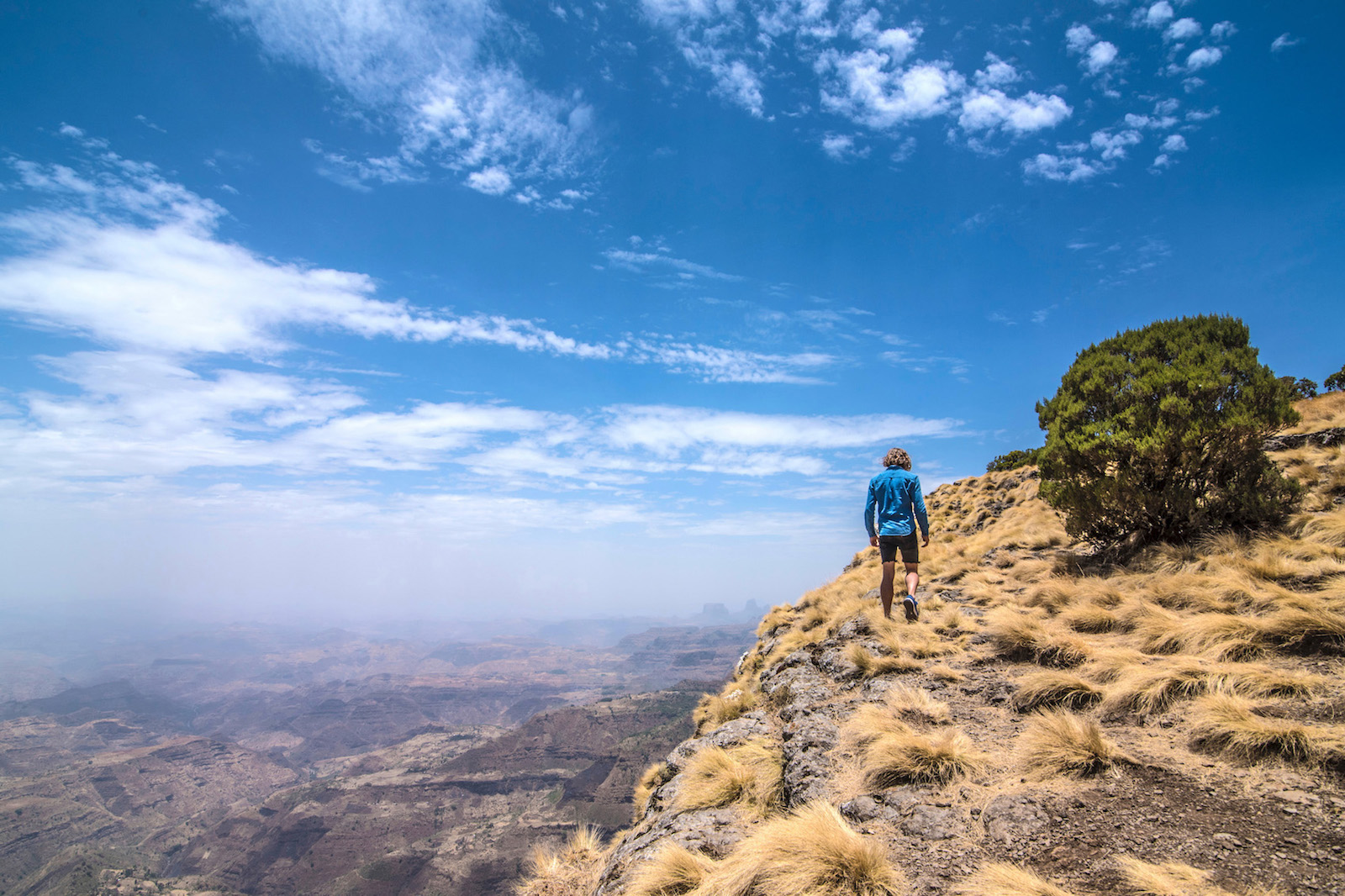 Another place that cements my belief Ethiopia is worth visiting? The Simien Mountains, one of the most compelling natural spots in Ethiopia. While most travelers spend at least a night here, it is possible to come for the day from either Gondar or Lalibela. Just inquire with your hotel in either city to learn about tour options.
Tigray Cave Churches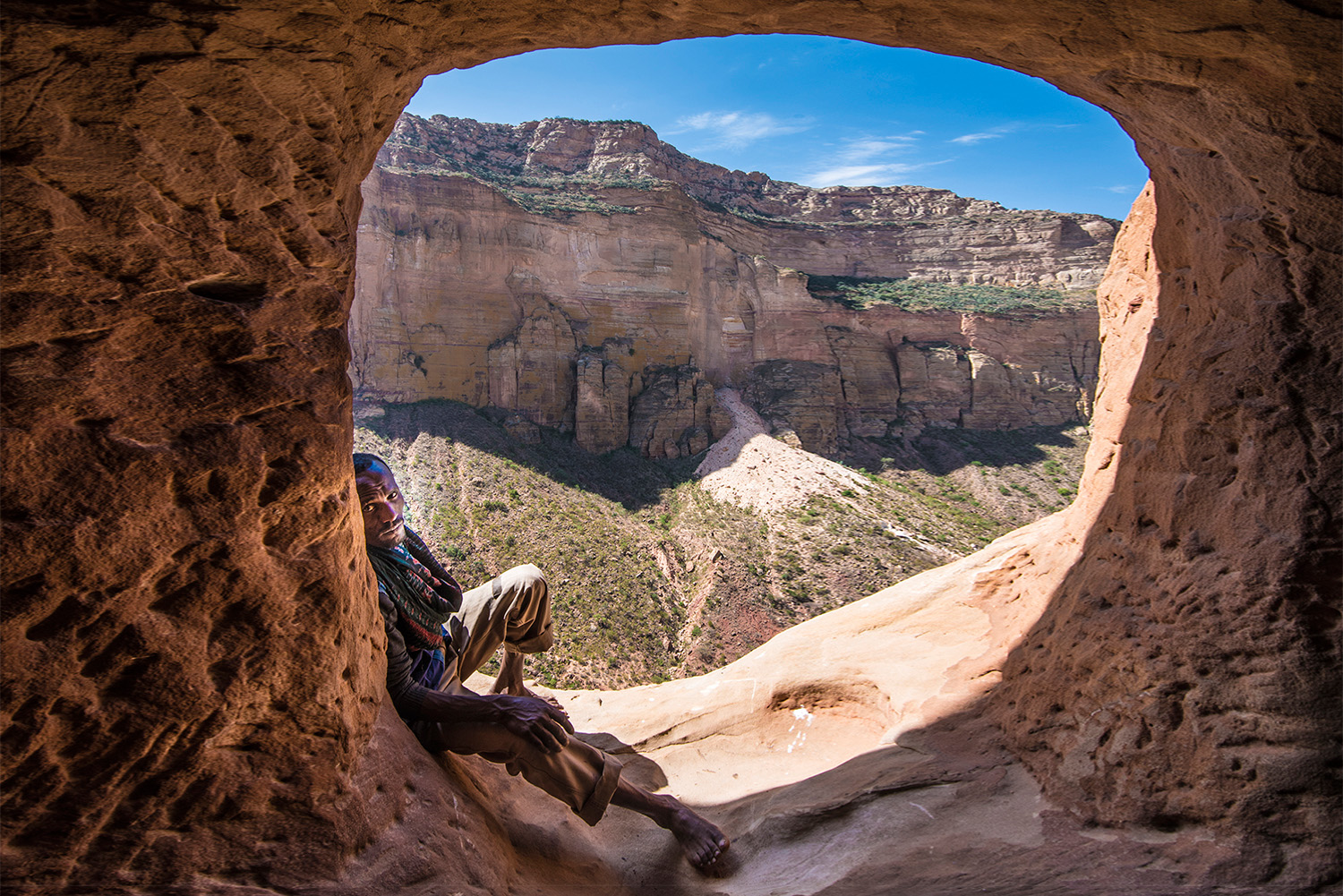 Like the monasteries on Lake Tana, the cave churches in Ethiopia's Tigray region are some of the most impressive religious structures in the world. I'm particularly enthralled by Abuna Yemata Guh, reaching which literally requires you to scale a sheer rock wall. Note that to get here, you'll need to build in a stop en route from Axum to Mekele.
How Many Days Should I Spend in Ethiopia?
Ethiopia is way larger than it looks on the map, and in spite of the fact that it's well-connected by the Ethiopian Airlines network, is a place where covering even a bit of ground takes a long time. Most tourists focus on the part of the country north of Addis Ababa, the capital; even seeing this area on a comprehensive basis requires a minimum of two weeks—and that's if you're going at a pretty decent pace!
I can say from personal experience that the longer you have in the country, the more you may ultimately find Ethiopia worth visiting. Most of the stress I experienced while traveling resulted from not giving myself enough time to explore. If you plan to explore all of Ethiopia, a month or more may be in order; having three weeks rather than two for the north will give you so much-needed breathing room.
Other FAQ About Visiting Ethiopia
Is Ethiopia good for tourists?
Ethiopia isn't an obvious choice for tourists, certainly not Western ones. The infrastructure isn't well developed, neither in terms of hotels nor in terms of long-distance buses and trains. In fact, if it weren't for the impressive and easy-to-use domestic flight network of Ethiopian Airlines, I might advise against visiting Ethiopia as an independent traveler.
Why do people want to visit Ethiopia?
Some people want to visit Ethiopia because they love Ethiopian food, or because of a particular attraction, usually Erta Ale volcano or the cave temples of Tigray. In other cases, travelers want to dig deeper into Africa, but are put off by the difficulty or expense of doing so in most other African countries.
Do they speak English in Ethiopia?
The majority of people you encounter in Ethiopia will be able to speak at least some English. Certainly, I wouldn't let fears about language discourage you from visiting Ethiopia. You may encounter many difficulties during your trip, but the language barrier is unlikely to be among them.
The Bottom Line
Is Ethiopia worth visiting? Absolutely, but there's a catch. You need to really read what I've written here, and know what you're getting yourself into. Whether in terms of the calamity of the human connections you can sometimes make here, the extremity of the heat, the intensity of the hikes and treks, or the tendency for things to get unpredictable, Ethiopia is not an "easy" place to visit—I remember wanting to go home for the first few days I was there! It is, however, absolutely fulfilling if you can manage to make it through, and especially if you hire me as your Travel Coach to shepherd you through the experience.