My first impressions of Transylvania actually came before I ever technically set foot in Romania. I was on an overnight train from Budapest to Bucharest which, after the sun rose the next morning, was still making its way through the Carpathian Mountains.
Far from being spooky (let alone vampiric), the scenery was simply gorgeous. When clouds obscured the not-quite-snowy peaks in the distance, I focused on the countryside just outside the window, which was nothing short of bucolic.
At that point, I wasn't sure how many days in Transylvania I was going to spend—I hadn't even made it to Bucharest! But I knew I was in for so much more than tales of Vlad the Impaler.
Where to Stay in Transylvania
Without spoiling too much of this article, I'll spill the beans and say that you should probably stay in Brasov. It's the largest city in Transylvania and, not surprisingly, is home to the widest selection of hotels. Beyond this, plenty of creature comforts (including lots of wonderful restaurants) make it a warm blanket you can wrap around yourself as you explore this sometimes cold region.
Speaking of cold, if you do visit in winter, there's also the possibility of skiing in the Carpathian Mountains, although that opens up its own discussion. Namely, that if you're able to find ski deals elsewhere, then the comparative cheapness of Romania (and the fact that its ski slopes don't really measure up, neither literally not figuratively) might not be as much of a competitive advantage.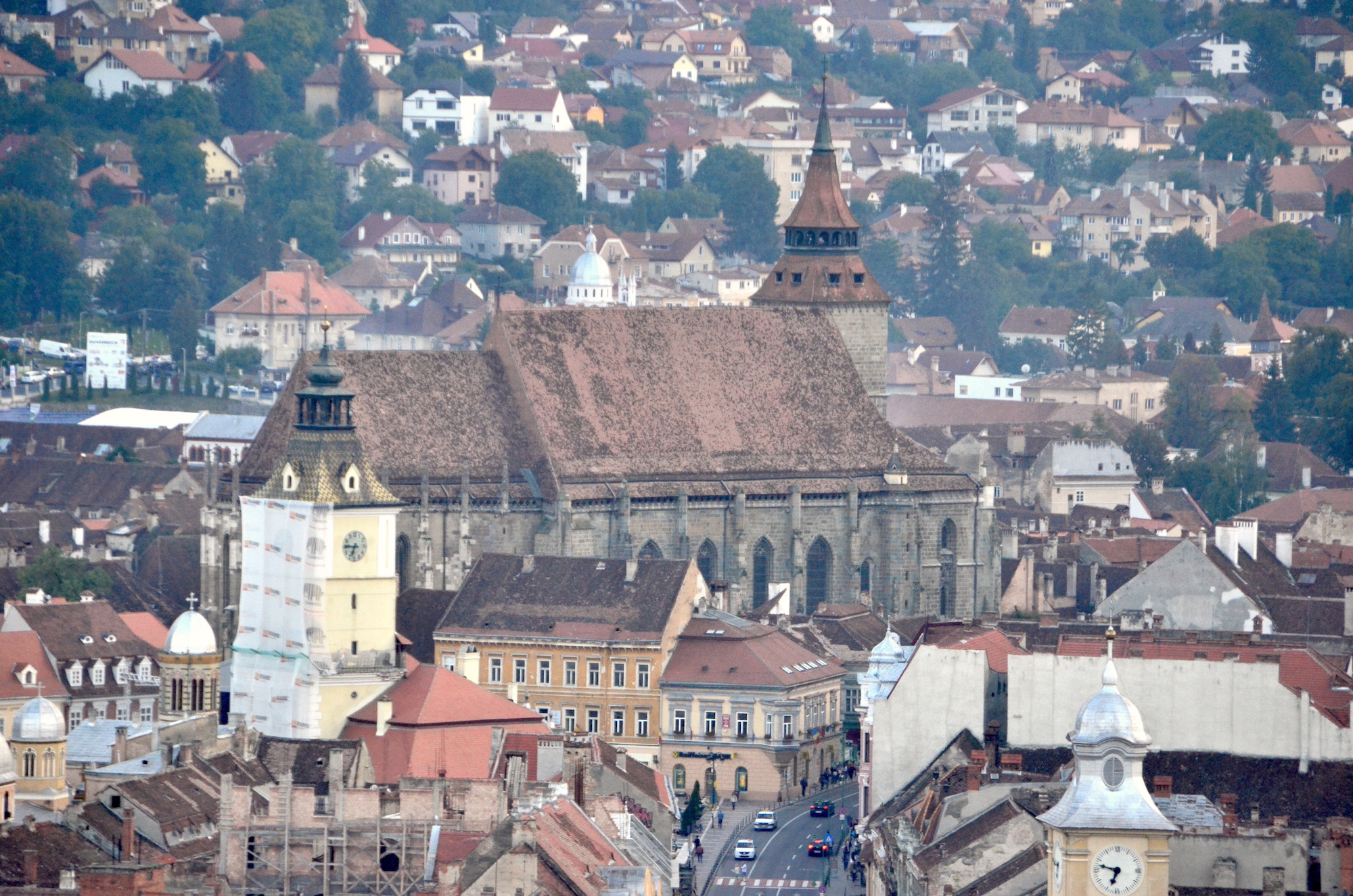 Where to Go in Transylvania
Brasov
The tourist hub of Transylvania, Brasov feels more important than it probably is in the grand scheme of things. It even has a "Brasov" sign (like the "Hollywood" one in Los Angeles) built on the hill above the town center. Although there are some tourist attractions here, my advice is to think of Brasov as a base more than a destination.
Dracula's Castle
Regardless of how many days in Transylvania you choose to spend, you'll want to visit Dracula's Castle—although it isn't actually called that. Officially known as Bran Castle, this is an easy day trip from Brasov. The building itself isn't that creepy, although souvenirs like crosses and bulbs of garlic give it a certain atmosphere.
Carpathian Mountains
For most travelers, the Carpathian Mountains will be little more than an accent to their time in Transylvania, something you see out the window of the train or bus. For others, they'll be a focal point, whether you take my advice from a few paragraphs up and ski, or go on any number of day hikes.
Sighisoara
Sighisoara is probably my favorite "small town" in Transylvania, and is a great place to visit on a day trip from Brasov, if you're looking for a place that isn't explicitly related to vampires. No matter how many days in Transylvania you end up spending, I'd say it's definitely worth a visit!
Cluj-Napoca
Cluj-Napoca (often shortened simply to "Cluj") is something of an anti-tourist destination within Transylvania, a "real city" that is a hub for digital nomads. Rather than using it for sightseeing, go here to enjoy the fast internet and catch up on business, whether browsing deals online or emptying out your inbox.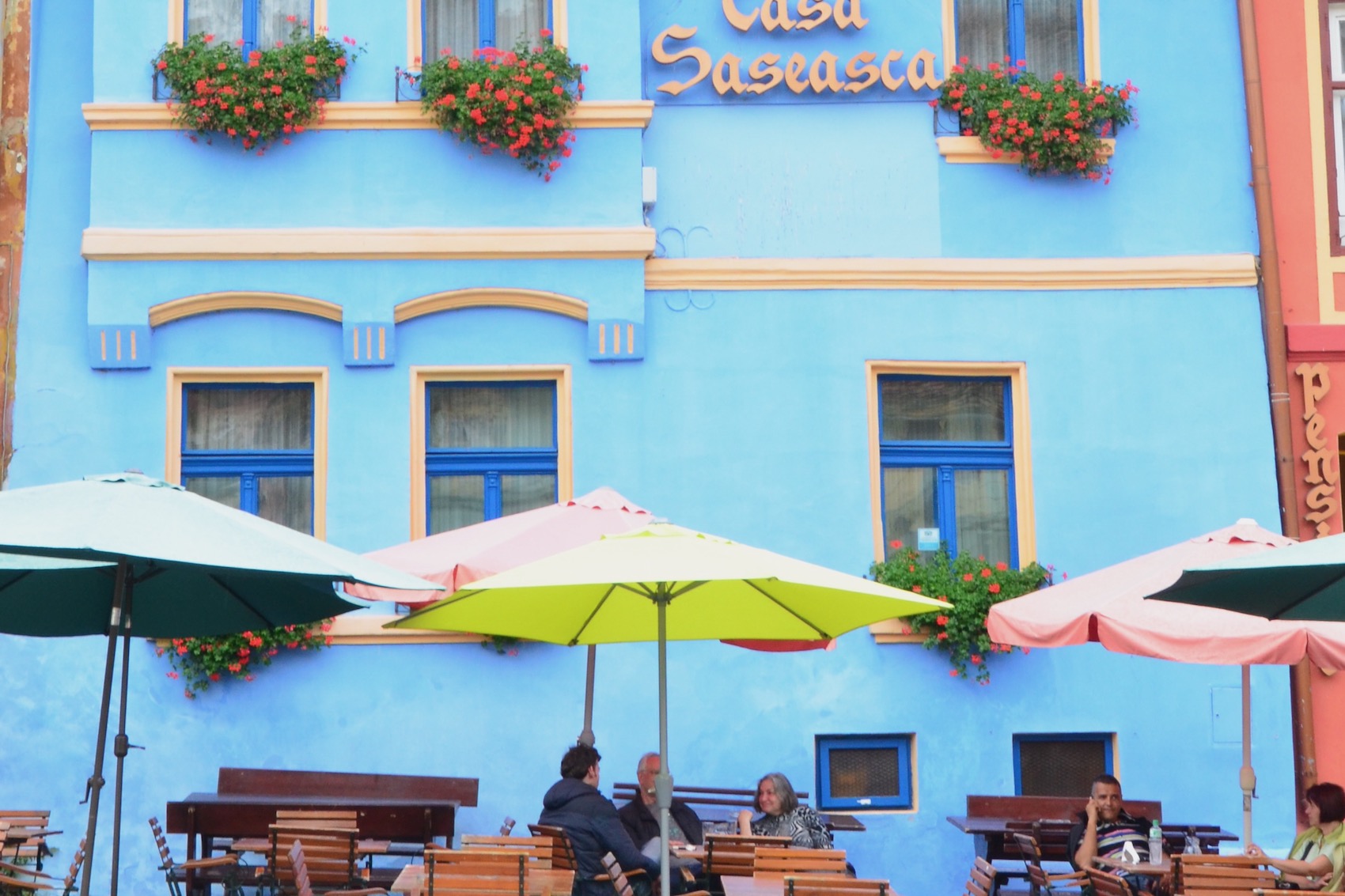 How Many Days Do You Need in Transylvania?
Transylvania is a large region, but not prohibitively so. For most travelers, 3-5 nights in Brasov (or wherever else they decide to base themselves) is sufficient. This, of course, does not imply exploring the center of Brasov for this entire time. Rather, it makes a great hub for day trips within Transylvania, including (but not limited to) Sighisoara and Dracula's Castle.
Of course, I wouldn't personally stress about how many days in Transylvania I spend or don't spend. As I mentioned earlier in this article, the region isn't necessarily a place where you tick items off a list and feel super accomplished on the back end. It's really, as I noted, more about the vibe. So try not to fixate too much on the number of days, and instead put the emphasis on how you feel while you're exploring.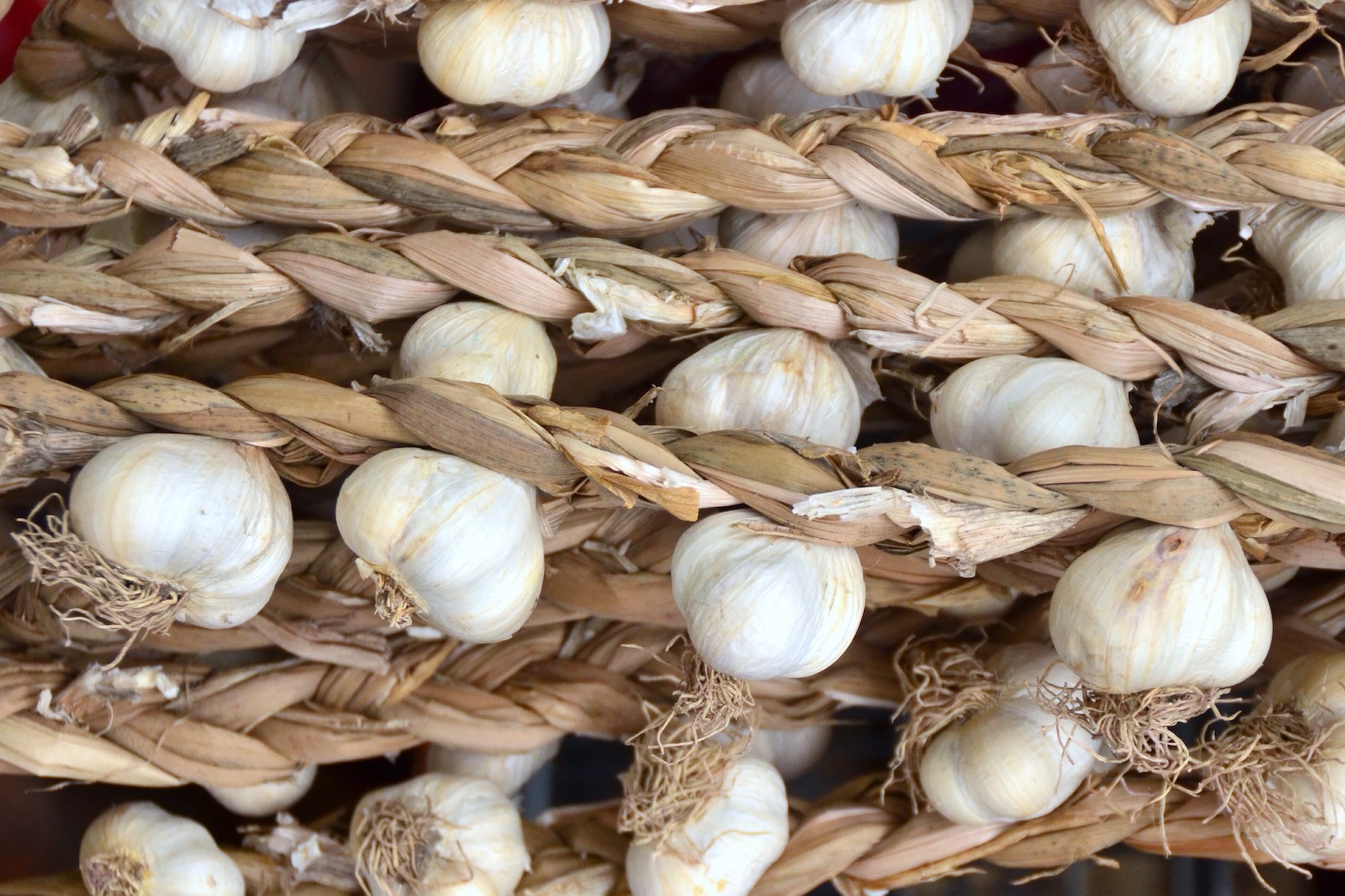 Other FAQ About Visiting Transylvania
Where can tourists go to see Dracula's Castle?
Dracula's Castle (which is officially known as Bran Castle) is an easy day trip within Romania's Transylvania region. While it's optimal to base yourself in Brasov or another city in Transylvania, you can technically go here on a day trip from Bucharest if you're super motivated.
Can you spend the night in Dracula's Castle?
You cannot spend the night in Dracula's Castle, which is a museum open to the public and is not an accommodation. However, if you want to get the spooky vampire vibe of the area around the castle, you may be able to find a hotel or Airbnb in Bran just around it (as opposed to in cozier, less creepy Brasov).
Who lives in Dracula's Castle now?
No one "lives" in Dracula's Castle now—well, unless you count the thousands of tourists that pass through it today. These days, Bran Castle (which is the official name of the castle we now associate with Dracula) is basically common property, having been recognized as a cultural heritage site.
The Bottom Line
In some ways, I feel that the question of how many days in Transylvania is irrelevant. While there are of course a host of specific things to do here, it's really more about the vibe than ticking items off a bucket list. And I'm not talking about the "vibe" of vampire souvenirs inside a creepy castle, although there's something to be said about leaning into folklore. Personally, I'd probably just suggest heading north from Bucharest from Brasov, and seeing what you get into one you arrive in Transylvania's hub. Or, you can simply hire me to plan your trip for you—that way, you don't need to sweat the details.