I have a complicated relationship with London. On one hand, it was the first major international city I ever visited. It's not an exaggeration to say that I owe my life as a traveler to London.
On the other hand, while I've since been back and have obviously had a great time with more years of life experience—and, frankly, more money in the bank—certain aspects of my maiden voyage to London trouble me, looking back. As a very young person without many resources, it was very hard to enjoy the city.
This is part of what I'm so happy to write this post about best cities in the UK besides London. No matter where you are in your travel journey, these smaller (and, in most cases, cheaper) cities will leave lasting impressions on you. You won't have any regrets in retrospect!
London is Not the Only Fun City in the UK
If you're contemplating a trip to the UK outside London, you might be under the impression that you won't be able to entertain yourself. Allow me to reassure you! While very little in Britain (or, let's face it, in the world) compares to the performances you can enjoy in the West End, the lights and sounds of Piccadilly Circus or the amazing array of food, drink and shopping on offer in Camden Market, many places in the UK approximate these.
And I'm not just talk about the whisky tours on offer in Edinburgh, or the Titanic-related attractions over the water in Belfast, although both of these are fantastic options. Indeed, some entertainment is accessible right from your own device, from the comfort of your hotel room. You have a chance to win big when you check out highlights featured at NonGamStopBets list of non-UK casinos, which could net you some extra cash for your next trip.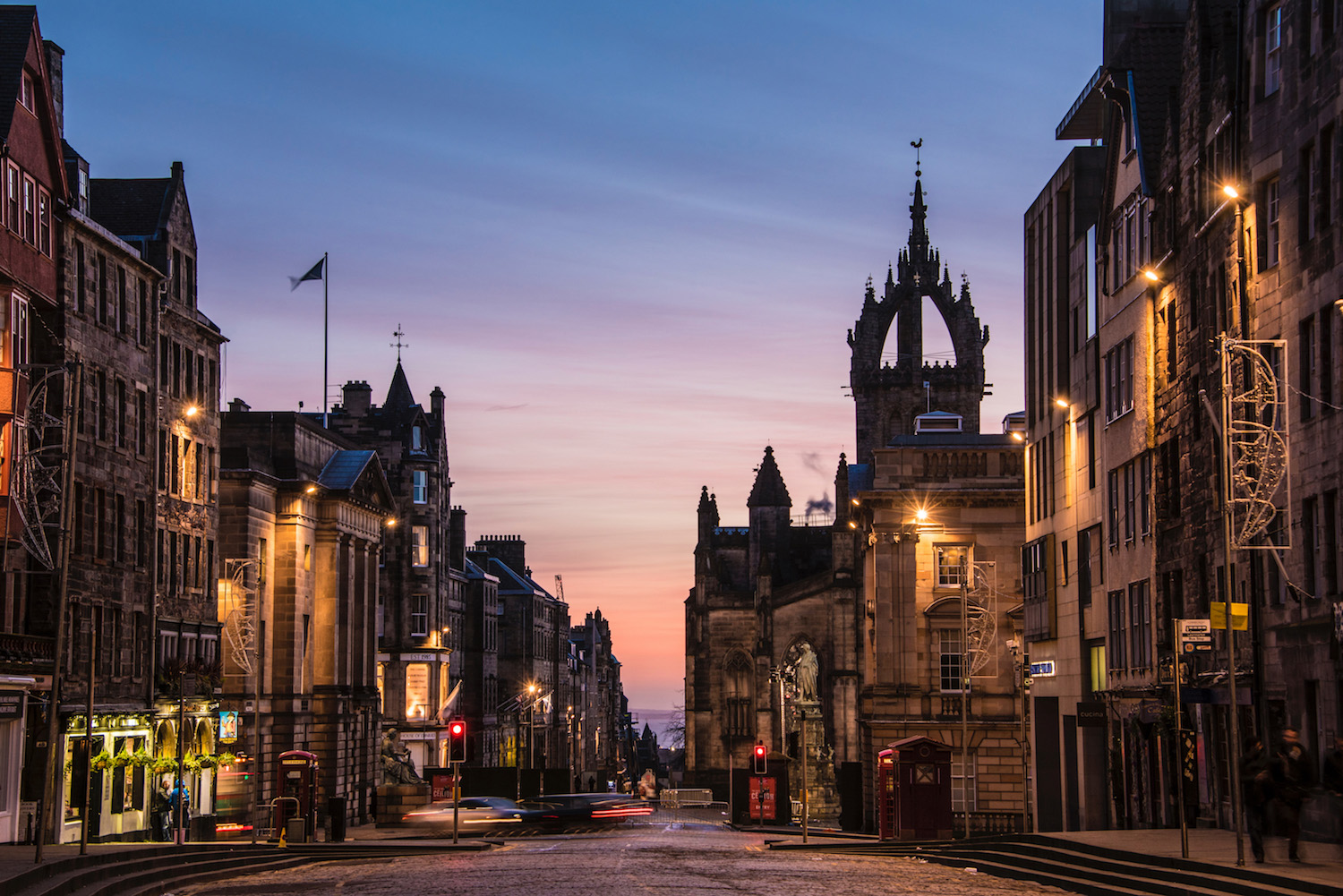 My Favorite Cities in the UK Besides London
Edinburgh
For my money, Edinburgh is the best city in the UK period. There's literally nothing I don't love about it. From the history on offer at Edinburgh Castle, to the delicious flavor experience you enjoy at a whisky tasting, to the magnificent views from Calton Hill, Edinburgh is the city that just keeps on giving. For an even more exciting adventure, walk down to the harborside district of Leith.
Brighton
Another of my favorite destinations besides London is Brighton. This inclusion might surprise a few Brits or Anglophiles—why not Bristol, or St. Ives in Cornwall?—but for me, they just don't match the festive atmosphere you find along Brighton's oceanfront, what with its raucous boardwalk. Brighton is also home to the Islamic-inflected Royal Pavilion, one of Britain's most architecturally stunning museums.
Cardiff
In some ways, Cardiff is kind of a twin flame to Edinburgh. It even has its own castle (Cardiff Castle, which is not far from the even more stunning Conwy Castle), to say nothing of the fact that both cities share a friendly, Celtic vibe. The only difference, of course, is that the Welsh language is slightly—well, no, extremely—more difficult than Gaelic. The consonants!
Newcastle
As is the case with my choice of Brighton, my inclusion of Newcastle on this list of alternatives to London won't be popular among some Brits. And I admit it's sentimental: I first came here on the first trip to the UK I mentioned in the intro to this piece; drunk on "Newkie Brown" before I could even legally drink in my own country, I was happy as a clam. Certainly, if you love accents, the northeastern English one will entertain you for days!
Belfast
Last but not least is Belfast, the capital of Northern Ireland. I know I said loved Edinburgh best, but Belfast is nothing to sneeze at. Where do I even begin? From the architectural and natural splendor of the Stormont parliament building, to the history on offer at the Titanic Shipyards, to tours that tell the story of "The Troubles," Belfast just doesn't quit. Plus, it's just a short drive from gorgeous coastal scenery like the Giant's Causeway.
How Long Should You Spend in the UK?
The UK looks small on the map (especially if you're coming from the US, Canada or Australia), but trust me: It's bigger than it looks. A good rule of thumb is that if you're planning on staying only in England, spend at least a week. If you'll add Scotland and/or Wales, another week is probably the shortest amount of additional time you should spend. If you plan to visit all four countries of the UK, try to stay a month.
Of course, some travelers will be able to cover more ground in a shorter amount of time. For instance, if you don't focus on smaller cities in the UK and instead just hit up major tourist attractions everywhere you go, there's less of a need to stay as long. If, on the other hand, you travel slow—and travel local—you may be surprised about how much of your 90-day visa exemption you end up using up!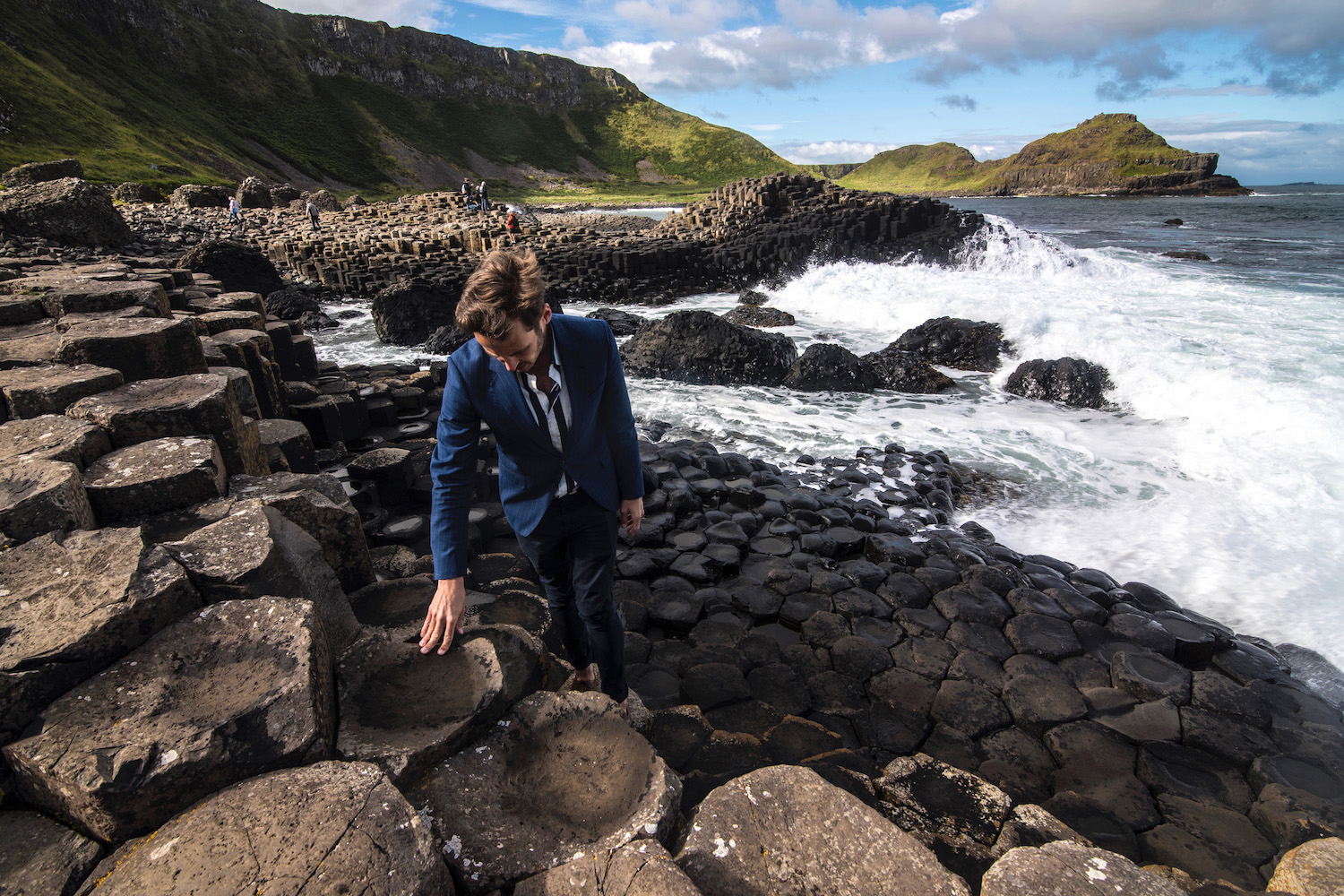 Other FAQ in Exploring the UK Outside of London
Where in the UK should I visit after London?
Where you go in the UK after London depends a lot upon how long you have. One of my favorite trips to make it from London to Edinburgh—the contrast of the huge, cosmopolitan capital with the decidedly more traditional Scottish city is jarring in all the right ways. If you want to stay closer, on the other hand, you could head south to seaside Brighton, or southwestward to Cornwall for an even more idyllic excursion.
How many cities are in the UK?
There are literally hundreds of cities in the UK—I could list them for hours on end and not be finished naming them. However, for most travelers, there are about a dozen or so cities that are relevant, with the most important among those being the English cities of London and Manchester, the Scottish cities of Edinburgh and Glasgow and the capitals of Wales and Northern Ireland: Cardiff and Belfast, respectively.
What is the most beautiful part of United Kingdom?
I have a soft spot for the Isle of Skye, which sits off the western coast of Scotland a pretty good distance from either Edinburgh or Glasgow. However, other famously beautiful parts of the UK include coastal Cornwall, the serene Lake District and the chalky White Cliffs of Dover.
The Bottom Line
So, which are the best cities in the UK besides London? I hope you've now got a much clearer idea of that than you did. Some travelers will head north to Edinburgh or Newcastle, while others will head west to Belfast or Cardiff. Still others will head south for the seaside idyll of Brighton—and some of you won't take my suggestions at all! Whatever your strategy, I do hope you end up leaving the UK with a much bigger picture of this diverse and interesting country than just the tourist attractions of London. Want to ensure your next trip to Britain leaves an even bigger impact? Consider hiring me as your Travel Coach!