Is Petra worth visiting? On its face, this might seem like a ridiculous question—how many people go to Jordan and don't end up visiting the country's most famous destination?
Dig deeper, however, and it starts to seem less silly. As amazing as it is to explore a millennia-old Nabataean city, the reality is that it's become a tourist trap. There are arguably more day visitors in Petra on a given day than there actually were citizens, back when it was originally inhabited!
This issue, of course, isn't black and white. That's why I've decided to write an article exploring it in detail, as opposed to simply declaring "yes" or "no" and being done with the subject.
My Personal Impressions of Petra
At the end of the day—spoiler alert—I do feel that Petra is worth visiting. This is in spite of the fact that I went at the hottest time of year, and that I wasn't in the most…energetic state of mind when I visited. Specifically, I'd been staying at the home of a college friend where I basically had anything I wanted, whenever I wanted it. I was in a lazy mindset, I'm not ashamed to admit!
The key to Petra is to pace yourself, particularly if you visit during a very hot month, and especially if you aren't extremely fit. Even after you've walked through Al-Siq Canyon to reach the Treasury (where most people get their Petra "money shot"), it's still another hour (or longer) to Petra's main viewpoint. And, since it's an out-and-back trail, you'll need to plan of going back the way you came.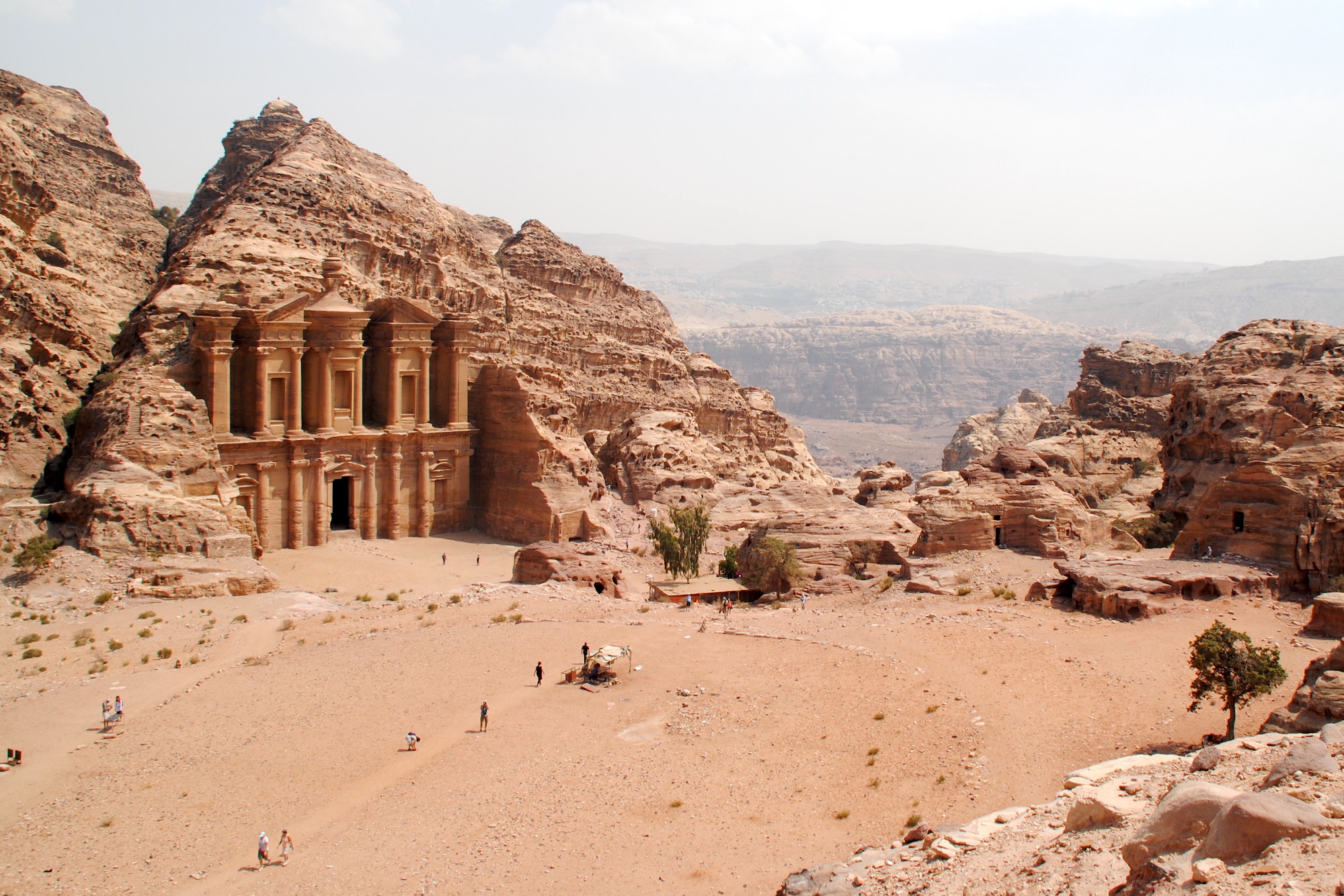 How Most Trips to Petra Go Down
Walk through Al-Siq Canyon
The good news? There are few better ways to built up anticipation for Petra than walking through this canyon, even if you're unlikely to have much personal space as you do. The bad news? Wasps and hornets tend to hang out here, so please make haste if you're not a fast walker (I am).
Visit the Treasury
Your first stop will be the Treasury, the most famous place at the site, and the reason that most tourists find Petra worth visiting—can you say "Instagram"? Do beware that this is also where most scammers and touts hang out, so you should be vigilant about your money and your belongings.
Hike to a viewpoint
Past this point, a lot of travelers head back—I don't recommend that you do. Instead, I suggest following the signs to Petra's viewpoint (there's one main one), which affords you a stunning view of the entire site in its desert context. It's a breathtaking panorama to behold!
(Or ride a camel there)
Indeed, sometimes the taking of breath is more literal, especially if you decide that Petra is worth visiting in August (of all months!) like I did! In this case, you may choose to take one of the touts at the Treasury up on their offer for a camel ride. It'll save you a lot of trouble!
Marvel at the majesty
Ultimately, my greatest regret about Petra is that I didn't take more time to savor it. Being 25 at the time and with my mind going a million miles a minute, I was all about ticking one thing off my list and moving on to the next. Will I ever go back? Who knows. But if I do, it will be different.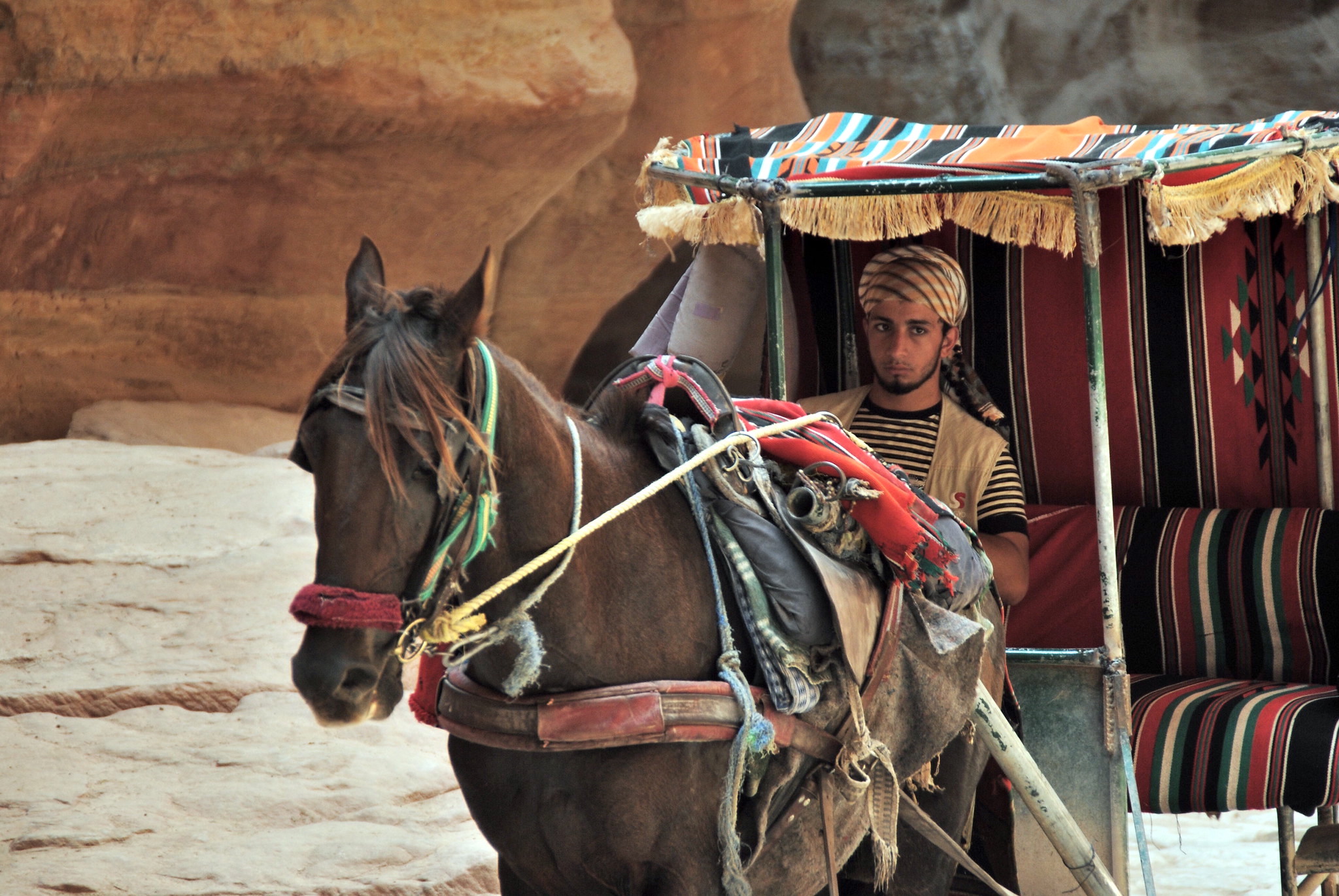 Is Wadi Rum Worth Visiting?
Wadi Rum is a destination that people often group together with Petra because of their geographical proximity, but it very different. Among other things, Wadi Rum isn't really a place you can go for one day and get the full picture of it. You should ideally sleep at least a night there, so that you can go to bed as the desert darkens, and wake up as the sun rises over it.
On the other hand, don't be fooled into believing that you need to be super outdoorsy in order to enjoy Wadi Rum. Just as Petra is worth visiting even if you don't know a lot about history, fashion-minded travelers who've never set foot inside an REI can have a great time at Wadi Rum, thanks to the increasing prevalence of "glamping"-style accommodations amid its sands.
Other FAQ About Visiting Petra
Is Petra overrated?
While I love Petra, I do feel that it's slightly overrated—after decades of hype, how could anyone argue otherwise? On the other hand, in a similar way to world wonders like Cambodia's Angkor Wat and the Christ the Redeemer statue in Rio de Janeiro, there's a reason millions of tourists per year flock to Petra, even if you get there are wonder (maybe silently, and perhaps only for a second) what the fuss is about.
How many days do you need in Petra?
The majority of travelers will visit Petra for a single day, either from Amman or Tel Aviv, or before the camp (or glamp) in the Wadi Rum desert. While you could obviously spend several days exploring the historical site, I think a morning and afternoon are sufficient for most people.
Is Petra touristy?
Petra is one of the most touristy places in the world, but not in a bad way. It's not Disney World—while there are a lot of sellers hawking various goods, they aren't corny and mass-producers. However, it is full of Instagrammers and influencers trying to get the best—i.e. same—shot, and just very full in general. Even if you come right at opening time, you won't be able to enjoy much peace here.
The Bottom Line
Is Petra worth visiting? Yes and no. Certainly, if you're going to be in Jordan anyway I'd recommend visiting. Some travelers will come for the day from Amman (or even over the Dead Sea in Jerusalem or Tel Aviv), while others will stay overnight in Petra's town center, or even to the east in the nearby Wadi Rum desert. However, if you're considering making a trip all the way to the Middle East simply (or even primarily) to see Petra, I might recommend against this. Want more personalized recommendations for your own Jordanian vacation? Consider hiring me as your Travel Coach!