Quito is a city that most travelers—myself very much included—don't explore to its full potential. Though in my case, this was understandable.
When I visited Ecuador, you see, the country was in a period of unprecedented crime, especially in the capital. Relatively speaking, Quito was one of the most dangerous cities in South America (and the world), with armed guards on virtually every corner in the city center in order to maintain some semblance of security.
I haven't been back since, and hope that won't be the case when you visit. However, no matter how many days in Quito you end up spending, I do hope you keep the lessons I learned in mind.
Where to Stay in Quito
No matter how many days in Quito you spend, having a central location can make exploring the city a lot easier. This is especially helpful if you happen to be visiting at a time when crime is spiking—the fewer random neighborhoods you have to walk through, the better! You want to be as close as you can to major attractions, so that you can make your way to them through streets that are relatively familiar to you.
If you like higher-end accommodations, you may choose Plaza Grande Hotel or Hotel Casona 1914, which will really take you back in time. Quito also thankfully has an impressive select of more modest lodging, from boutique-style hotels like Chakana Hotel and Casa Alquimia, to Hostel Revolution, which is one of the best backpacker hostels in South America.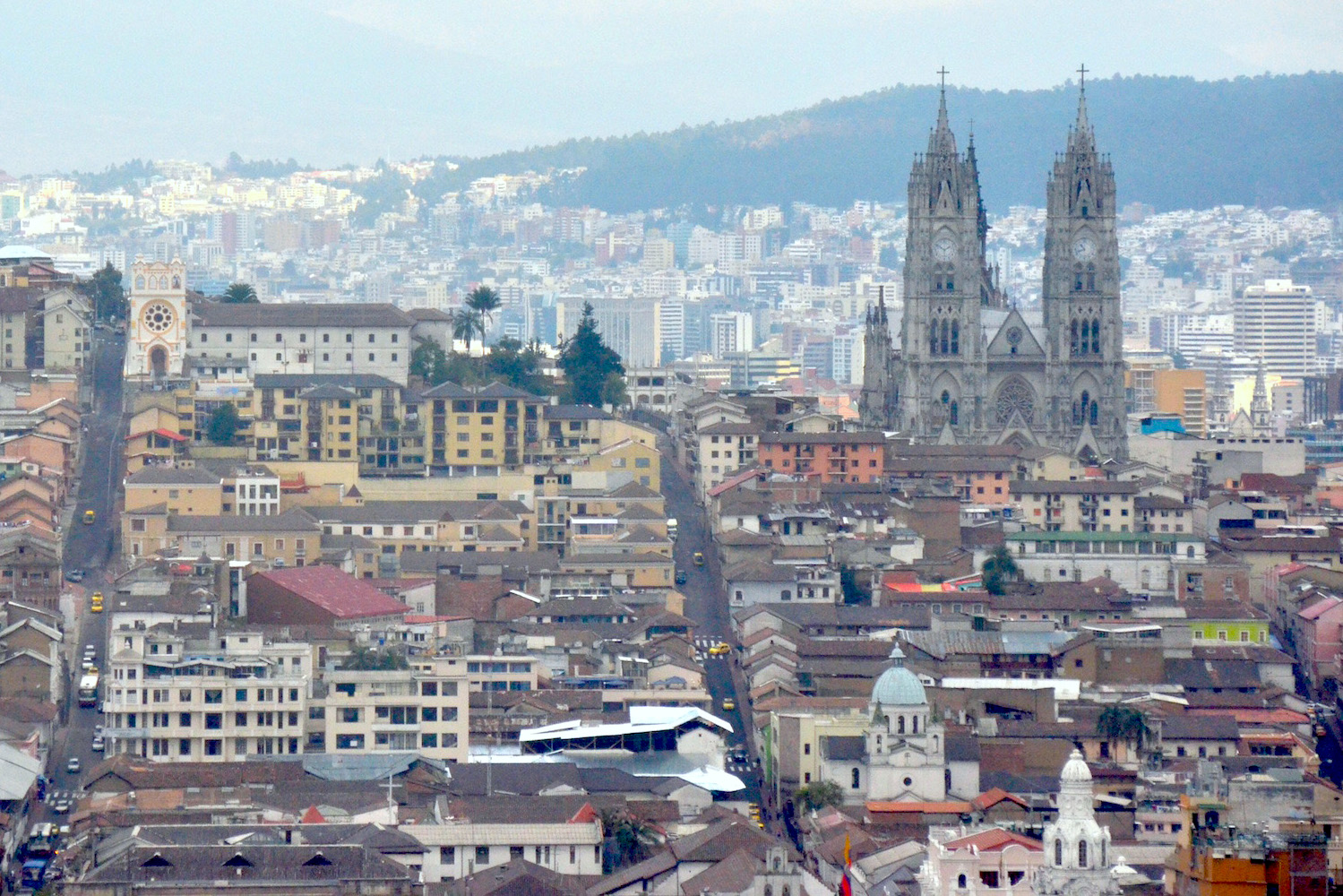 Things to Do in Quito
Enjoy the view from El Panecillo
For my money, the view from the El Panecillo viewpoint (which is pictured just above) is the best one in Quito. Even better? You get to take it in from inside a statue of La Virgin, which if you get a chance to see it from below is an added bonus for making the trek (you'll need to take a taxi) to get here.
Explore Quito's churches
Not shockingly, to be sure, religious structures and paraphernalia make up a lot of what there is to see and do in the capital of very Catholic Ecuador. No matter how many days in Quito you ultimately end up spending, churches like the Iglesia de San Francisco and Basilica del Voto Nacional are among the top ones to visit.
Visit the Middle of the World Monument
Ecuador, as the name of the country clues you in, sits right on the equator. While not as culturally unique as some of the other things to do in Quito I've listed here, the Middle of the World Monument does pay tribute to this fact, and also allows you to tick "walking across the equator" off your bucket list.
Take a day trip to Cotopaxi
No matter how many days in Quito you have, you'll want to take at least one day trip. Cotopaxi Volcano, for its part, is admittedly better as a 2-3 day trip, with camping (or glamping) and plenty of time to hike. Still, you can see it on a day from Quito, particularly if you book an organized tour like this one.
Plot your next move
Quito is a fine city, and maybe well be where your trip to Ecuador begins—but it won't end there. For some travelers, it's a matter of flying down to Guayaquil and getting a boat over to the Galapagos. However, a more adventurous option is to use your time in Quito to explore more off-the-beaten-path destinations on the Ecuadorian mainland.
Is Quito Worth Visiting?
I'll admit: After a week split between the Galapagos Islands (which need no introduction) and the adventure tourism capital of Baños, I wasn't that stoked to visit Quito. More than anything, I was excited to be in a city for a few nights and to have some relative comfort and convenience (which, sadly, the crime issues I've mentioned throughout this post mostly stymied).
Of course—the central point of this article—how many days in Quito you spend matters. It's a lot easier to justify staying a day or two in the city, especially on a shorter trip, than it is for 3-5 days or longer. Quito is definitely worth visiting just to see what the hype is about; it might be worth it if you stay there so long you feel like you've moved in to your hotel or Airbnb.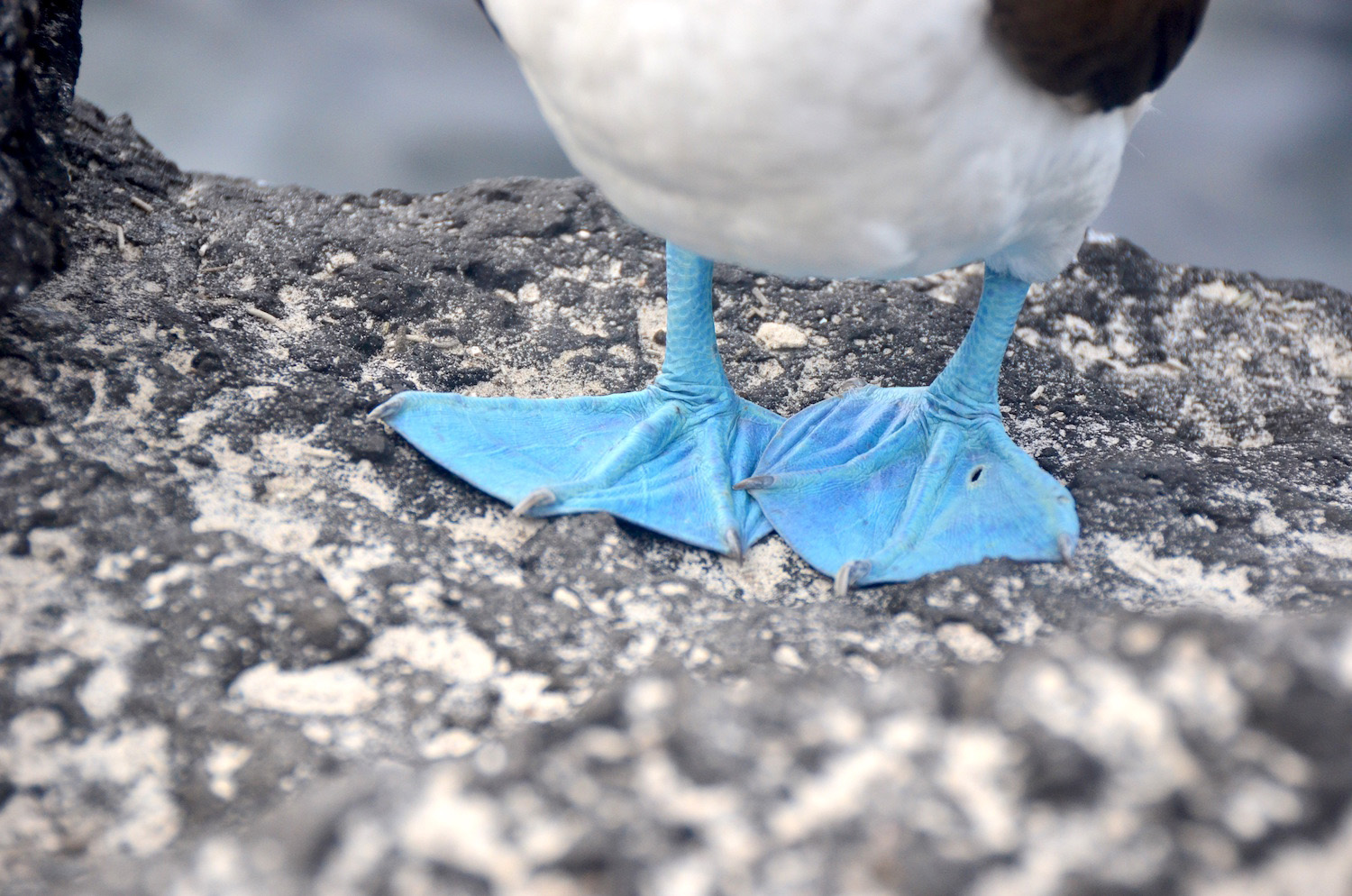 Other FAQ About Visiting Quito
How many days should we spend in Quito?
Depending on how long you have in Ecuador and how you spend the rest of your time there, between 1-3 days should be sufficient for most travelers. Spend longer if you don't do a standalone trip to Cotopaxi, or if you plan to take a day trip to the Middle of the World Monument. A shorter trip will suffice if you plan to stick to the city center.
Is Quito safe?
Quito is not an entirely safe city. When I was there, in fact, local people advised me not to walk on the streets at all, and to take taxis if I want sightseeing, even over very short distances. I'd advise being on very high alert in Quito, and exploring with a local if at all possible.
Is one day in Quito enough?
A full day in Quito—so, waking up in a Quito hotel and going to bed in the same hotel—is probably enough to see most attractions in the city center. However, attempting to sightseeing in Quito on a layover or with only a few hours is a fool's errand, as far as I'm concerned.
The Bottom Line
As you'll probably ascertain reading this post, it's now how many days in Quito you decide to spend, but what you make of them. Like Ecuador more broadly, Quito is an underrated destination, and an often misunderstood one. A bit of planning on the front end can make the different between a hectic trip you don't end up liking or remembering, and one that makes you eager to return again in the future. Want personalized help putting your South American sojourn together? Consider hiring me as your Travel Coach, and allow me to create a custom itinerary for you.