Vietnam is long and narrow: Its coast spans approximately 2,100 miles from north to south while its width ranges from 30 miles at its narrowest point in the country's central highlands to a maximum of just 310 miles along its northern border with China. The shape of the country has resulted in a tourist trail that's basically vertical, with most travelers starting either in the massive city of Saigon in the south or up north in Hanoi, the national capital and heading north of south.
I personally began in Saigon, where I inadvertently stumbled into a place called the Sinh Café. In spite of its seedy-sounding name, Sinh Cafe, which was formerly known as "Sinh Tours," is a travel agency that sells "open bus" passes that allow you to travel the coast of Vietnam on your own schedule, for a flat and extremely low rate.
While Sinh Cafe buses are far from the most comfortable I've traveled in, they are nonetheless the most efficient, cost-effective means of traveling up or down Vietnam's coast. Even if you aren't on extremely tight budget, Sinh Cafe buses present a convenient and flexible alternative to flying domestically within Vietnam, which is stressful in addition to being expensive.
Sinh Café Bus Tours in Vietnam
The process for booking a tour is extremely simple. The only thing you really need to ensure before you book is that you have at least 24 hours before you need to depart your origin, as most of the travelers who use Sinh Cafe bus do so because of its flexibility, which makes day-of departures difficult to come by. After choosing your routing and departure date, arrive at the Sinh office to board the bus before it departs and be on your way.
Make a note of the location of the office where it drops you off in your destination city, as is this where you need come back to embark on the next leg of your trip. In order to ensure seat availability, visit the office at least 24 hours before you decide to depart to confirm your seat.
Overnight "sleeper" buses server all night routes, such as the journey from Nha Trang to Hoi An. But don't be fooled: These hard plastic surfaces, flat as floor tiles, are not beds or even particularly suitable for sleep. Thankfully, narcotic sleep aids are available over the counter at most any pharmacy in Vietnam.
Sample Sinh Cafe Bus Itineraries and Prices
Sinh Cafe Buses offers several different Vietnam bus routings, although the ones that are most popular travel between the national capital of Hanoi, located in the northern part of the country and the huge south Vietnamese city of Saigon.
For $45 as of August 2011, you can do as I did : Travel from Saigon to Hanoi and stop in Mui Ne, the town with the paved beach and towering red sand dunes; the coastal party city of Nha Trang; the French colonial town of Hoi An; the former DMZ line and Hue, the ancient city that sits there on your way — or do the route in reverse.
Sinh additionally offers service to the hill town of Dalat in the south-central part of the country and Sapa, a gateway to Laos located near the border with China that is home to breathtaking rice terraces and the fascinating Hmong people. Several buses per week operate between destinations, allowing you to customize any routing to fit your schedule.
When I visited for example, my schedule was as follows:
Saigon-Mui Ne Sunday
Mui Ne-Nha Trang Wednesday
Nha Trang-Hoi An Saturday
Hoi An-Hue Second Tuesday
Hue-Hanoi Second Thursday
One-Way Sinh Cafe Bus Segments
For travelers who are in more of a hurry, Sinh offers individual long-haul segments for sale, which include complimentary rest stops in some of the secondary destinations in-between.
If you need to get from Nha Trang back to Saigon within 24 hours in order to make your flight, for example, take a 10-hour Sinh bus that leaves early in the morning at makes a lunch stop in Mui Ne, dropping you off in Saigon in plenty of time to catch an evening departure or get a full night sleep before the next morning comes.
One-way tickets are without a doubt more expensive mile for mile. Pricing my Saigon-Muin Ne-Nha Trang-Hoi An-Hue-Hanoi routing above using individual one-way fares, for example, yields a total price of $55, 25 per cent greater than the open bus ticket.
Sinh Cafe Locations
Sinh operates permanent offices in Saigon, Hanoi and Da Nang, which is located near Hoi An. The locations are as follows:
HANOI: 66 Hang Than St (the main backpacker strip)
DA NANG: 79 Thanh Long, Hai Chau District
SAIGON: 127 Ba Co St, District 3
For locations in Mui Ne, Nha Trang, Hue and other Sinh cities, call or have your hotel reception contact Sinh's head office in Hanoi at 84-4-38364212. Need more information? Consult Sinh's About Us or Open Bus Tours page.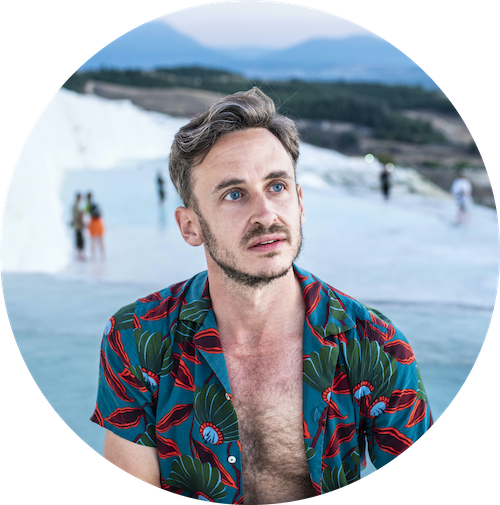 informs, inspires, entertains and empowers travelers like you. My name is Robert and I'm happy you're here!