Although Australia's red, sandy center may seem like the perfect habitat for camels, the humped creatures aren't actually native to the land down under. Rather, early white settlers imported about 20,000 of the industrious animals from the Middle East between 1870 and 1901, after which point they increased the population only via breeding.
Today about 600,000 camels call Australia home, some 150,000 of which live in the Northern Territory, where I'm currently traveling. If you love camels but don't have the time or patience to search out wild ones, book a camel ride through the outback at Uluru Camel Tours in Yulara.
History of Uluru Camel Tours
The camel farm where Uluru Camel Tours currently operates has been open since about 2001, at which point it had only a few camels on-site. Since Mark Swindells and his fellow cameleer Chris Hill acquired the property two years ago, the camel population has increased to more than 30 animals, which range in age from a few months all way up to 45 years old.
Swindells has been working with camels for more than 20 years, initially under the advisement of legendary cameleer and mentor Noel Fullerton. After taking several camel back trips through Australia, including one that saw him travel west to east across the continent over the span of nine months, Swindells began to acquire camels, many of which are currently with him at Uluru Camel Tours.
Swindells was nice enough to sit down with me before my ride, me being the massive camel fanatic that I am. He explained to me his longstanding fascination with the animals, which stems from their endurance, their intelligence and how complex they are. "Riding a camel through Australia," he says, "is like sailing a ship on dry land. There's nothing like it."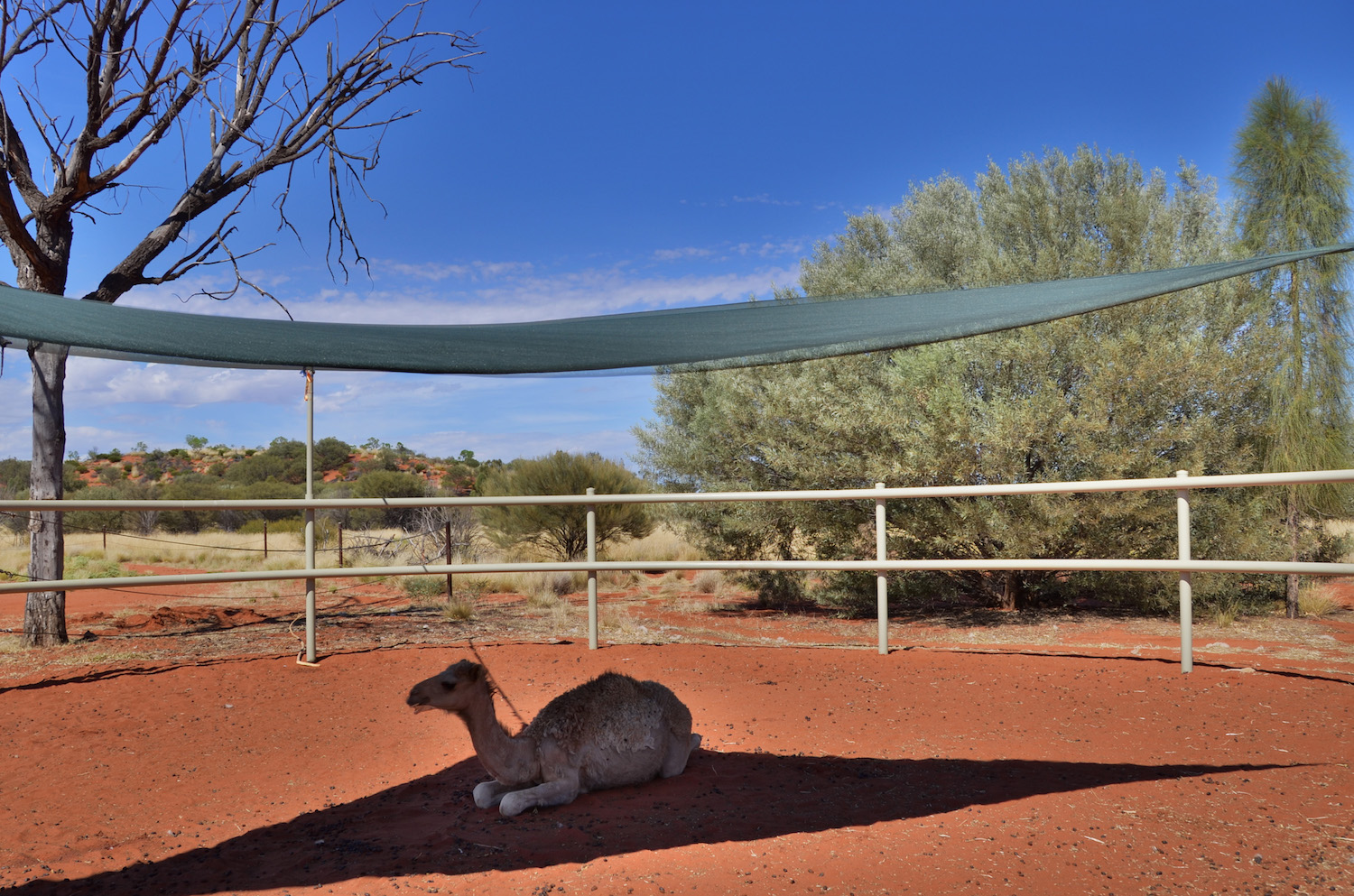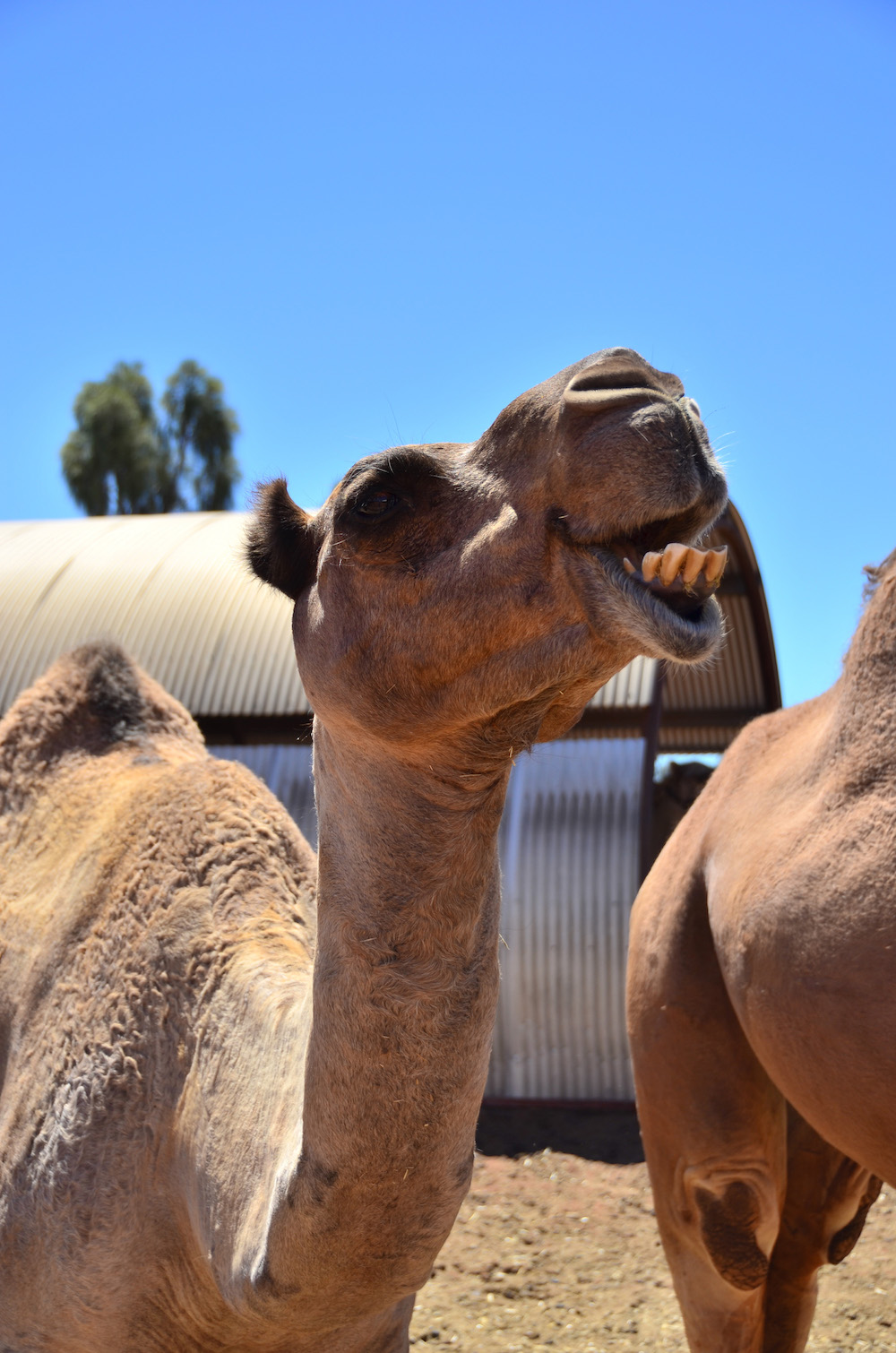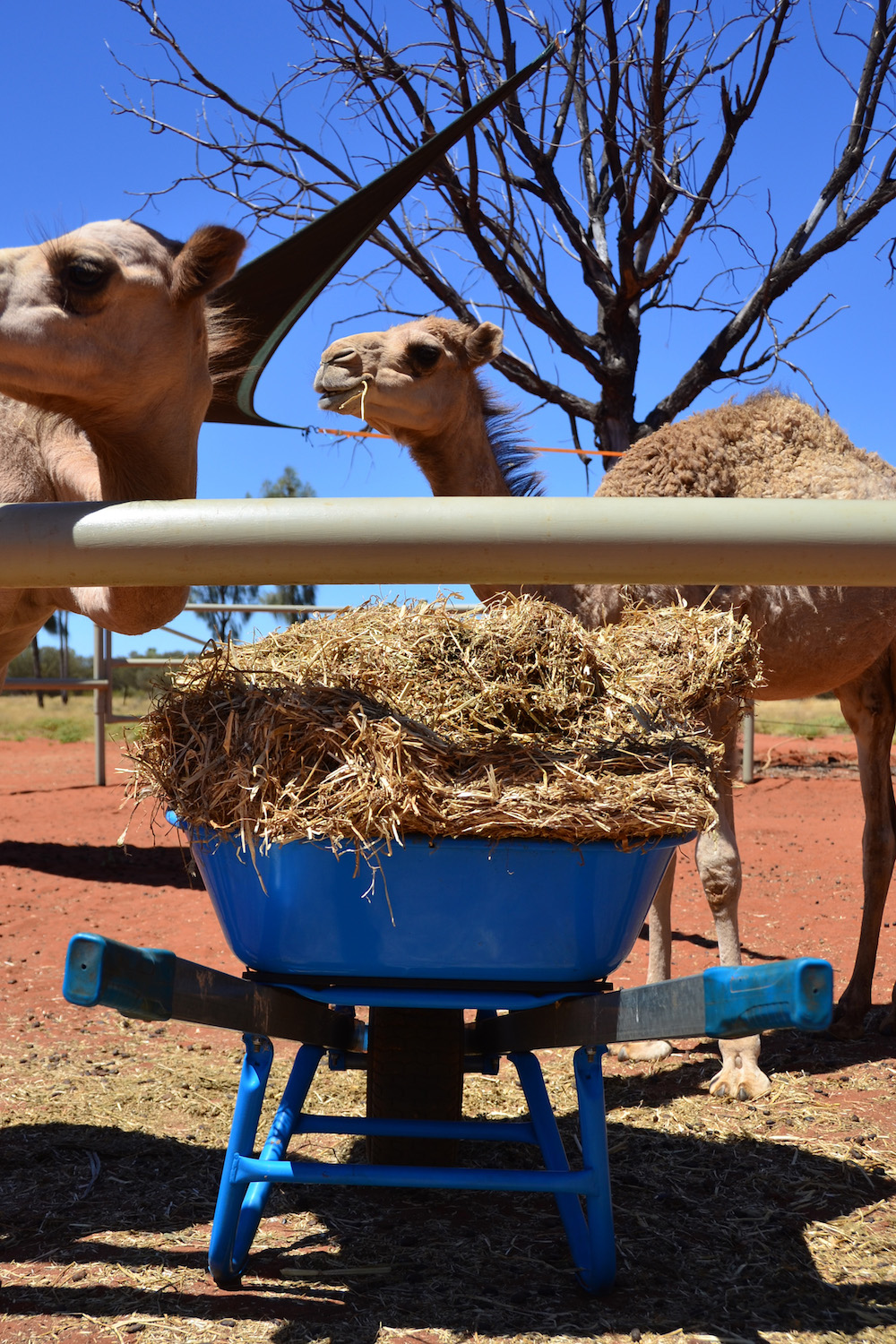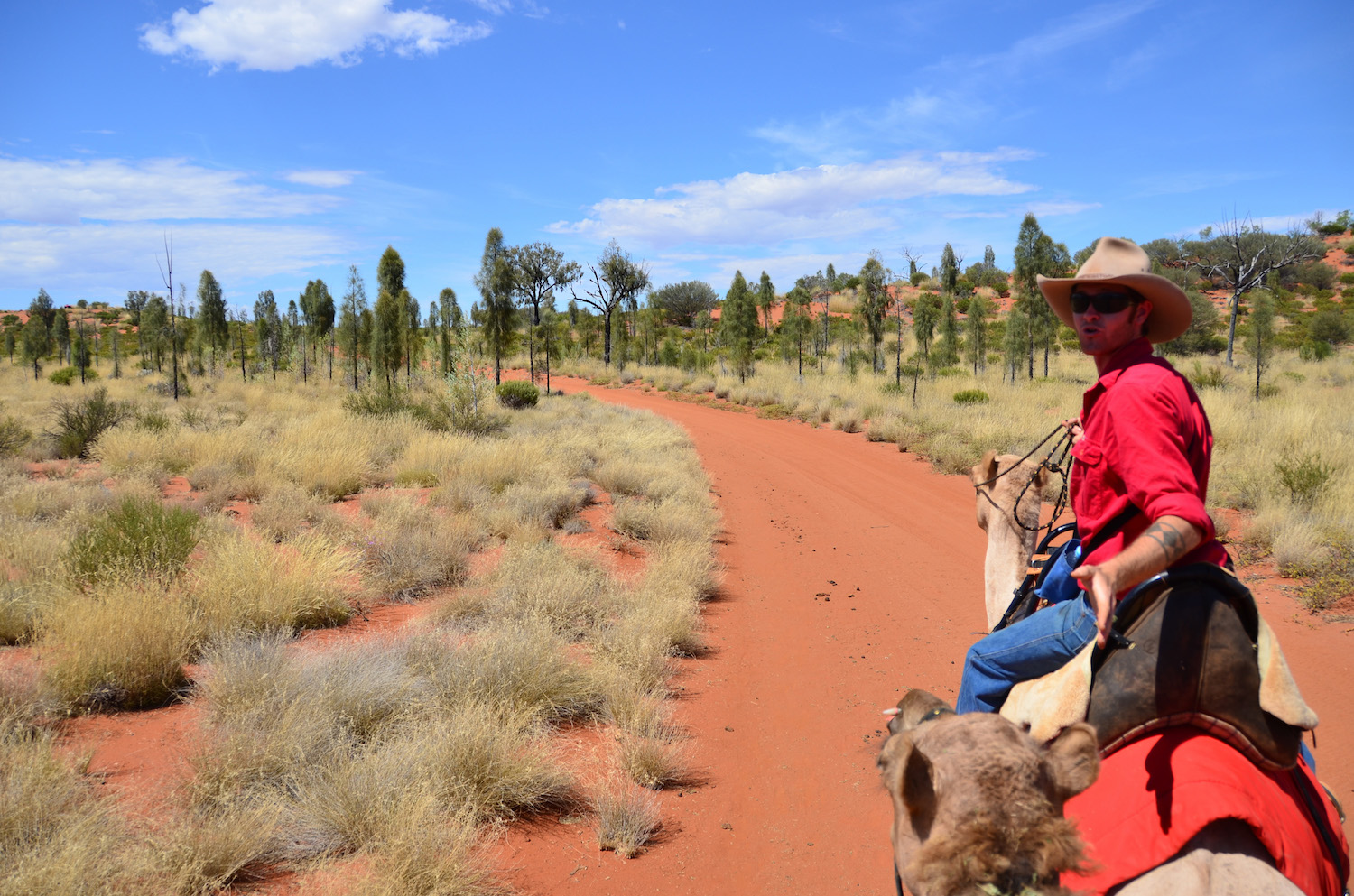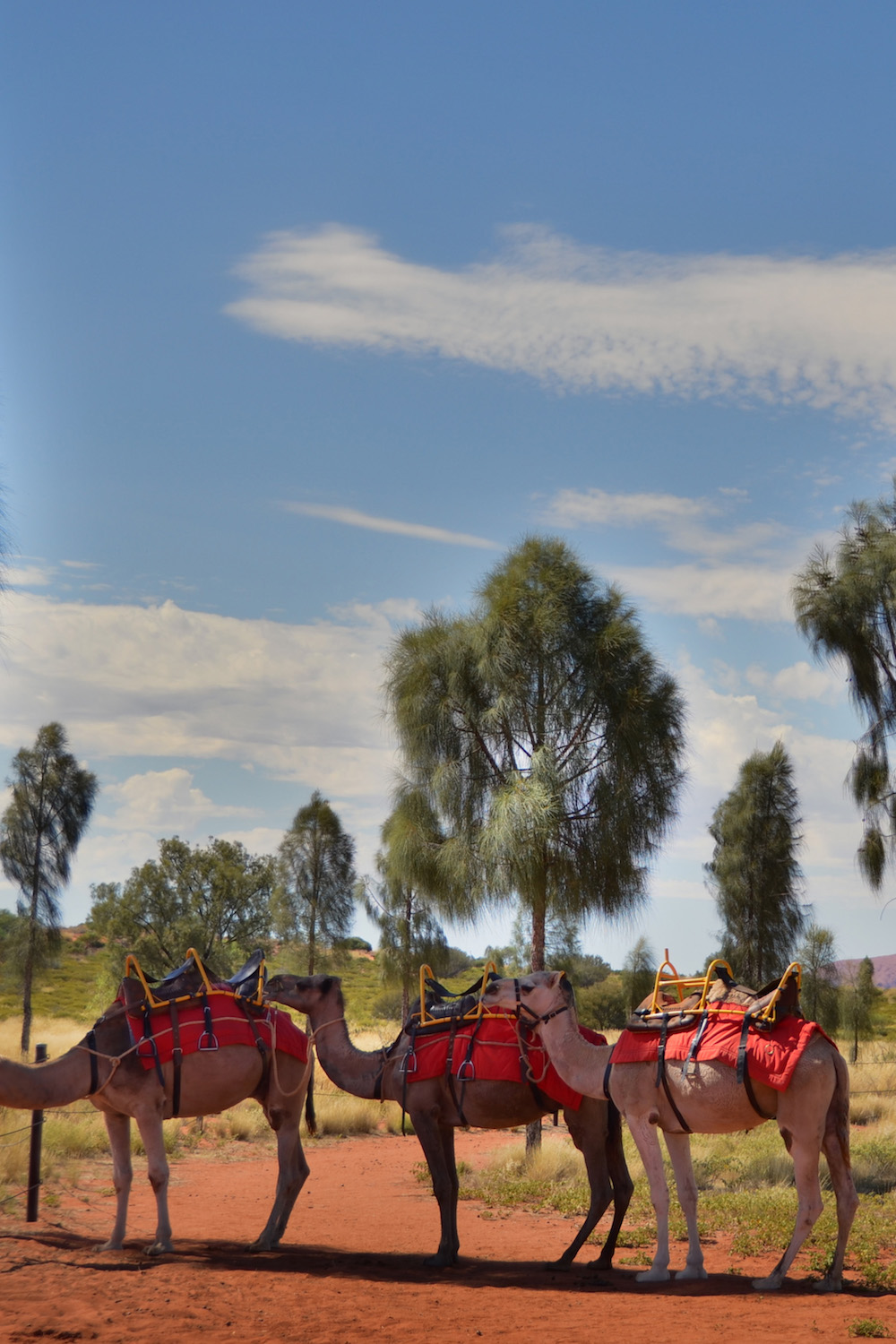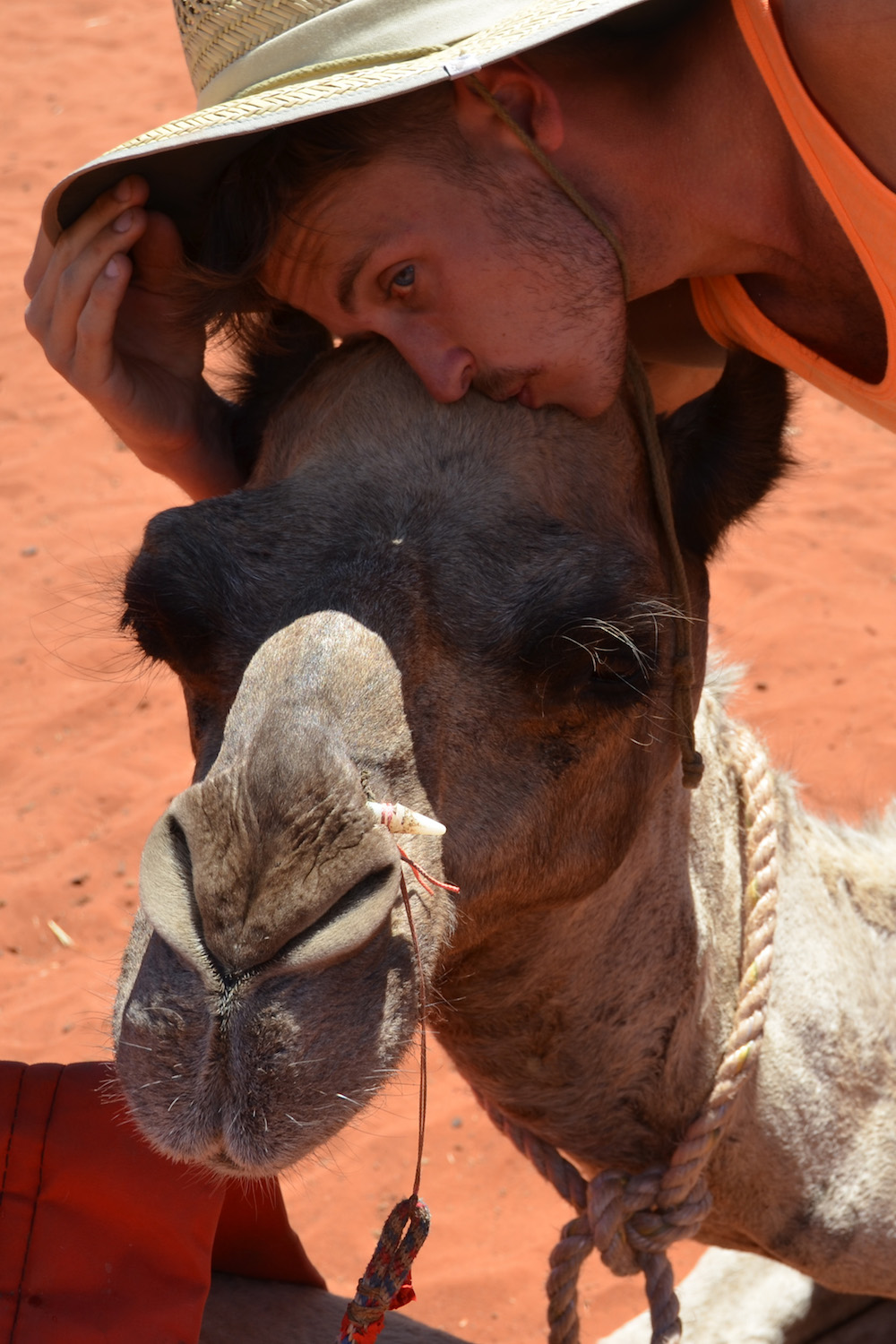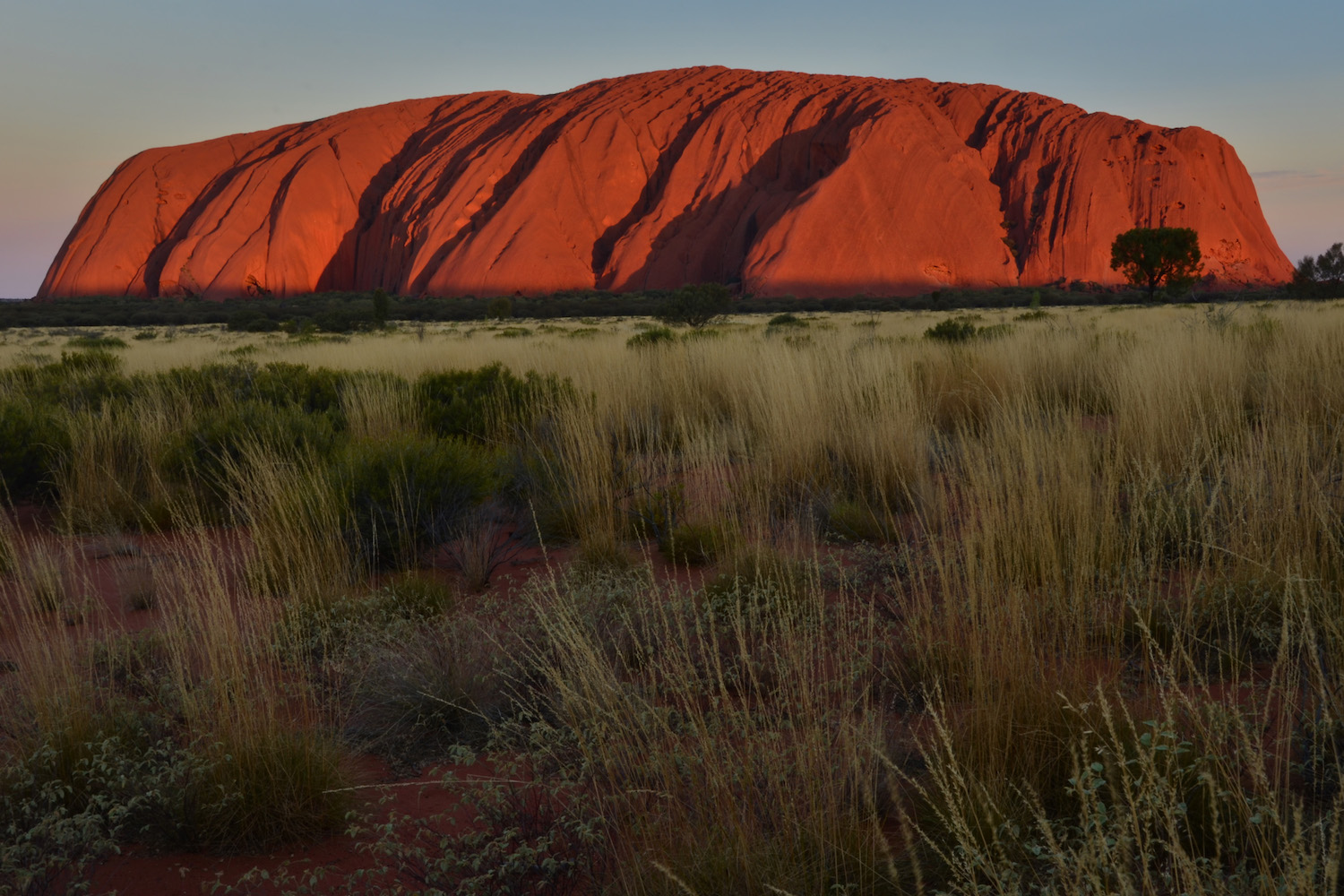 The World's Happiest Camels
Although the site where Uluru Camel Tours is located is technically a camel farm, camels aren't bred there. In fact, due to how rowdy randy male camels can get when they become of breeding age, all of the males at Uluru Camel Tours have been castrated. Swindells and Hill instead acquire wild camels from the outback, then tame them back at the farm, alongside a staff that consists of both locals and foreign participants in Australia's working visa holiday program.
Once the camels have been tamed and trained, they rotate duties carrying visitors to central Australia through the dunes that dominate the region's landscape, providing spectacular views of Urulu (Ayer's Rock) and Kata Tjuta (The Olgas). Each camel is fitted with a saddle that has been handmade at Uluru Camels farms — and is vastly more comfortable than any of the tarps or blankets I sat on when I rode camels in Egypt and Morocco. According to Roscoe, the charming young man who led my tour, each of the saddles is valued at a whopping $10,000 once you factor in labor!
Swindells, Hill and their staff take excellent care of the camels, each of whom has a name (examples include Diesel, Rasheed and Oprah) and a personality that is very well understood by everyone that works with them. While cruel treatment by camel owners in other parts of the world is standard practice, the camels at Uluru Camel Farm are treated very much as members of the large family that exists here, in particular the two youngest additions, who were rescued after their mothers were hit by cars.
Camel Tour Options
I should mention first and foremost that you need not book a ride in order to enjoy the company of the camels at Uluru Camel Tours. Simply take a free shuttle bus from any of the hotels and campsites in Yulara out to the camel farm and photograph the camels to your heart's content. If you're lucky, one of the staff members may even give you a chance to step into the baby camels' "play pen."
If you do choose to take a camel tour, you have several options. The most popular choices are the sunrise and sunset camel tours, which last 2.5 hours and begin about an hour prior to the sun rising in the morning and setting at night, and provide you with a great vantage point of the surrounding desert beauty, including Uluru and Kata Tjuta.
Another option is to take the so-called "Camel Express," which lasts about 90 minutes and takes you out into the outback, providing the same stunning views as the sunrise and sunset tours. For the less adventurous and short on time, there are also regular 15-minute camel rides, which simply take you around the camel pen at the back of the farm.
Pricing and Booking
It is recommended that you book tours in advance (with the exception of short, 15-minute rides), as spots tend to fill up quickly during peak times. You can make your booking at Uluru Camel Tours' website or, if you're already in Australia, by calling at 08 8956 2444. If you've arrived in Yulara, your hotel or campground may be able to make the booking for you.
As of February 2012, the sunrise and sunset tours cost $119 each, while the "Camel Express" is $75 and the short camel ride is just $15. All prices are quoted in Australian dollars and include tax. Tips, although not mandatory, are a nice gesture toward your hard-working guide.
Chris Hill's brother Damien is a photographer and follows all of the camel tours (with the exception of the short rides) out into the desert, where he takes dozens of photos of the entire camel train, as well as of each individual rider. You can purchase an individual photo print for $20 or a CD of the entire set he shoots for $35.
If you read this blog with any regularity, then it's no secret to you that I love camels. If you're in Australia and love them too, then I implore you: Visit Uluru Camel Tours, if only to snap some photos. Don't love camels? Maybe taking a ride through the Australian outback on one is just what you need to change your perspective.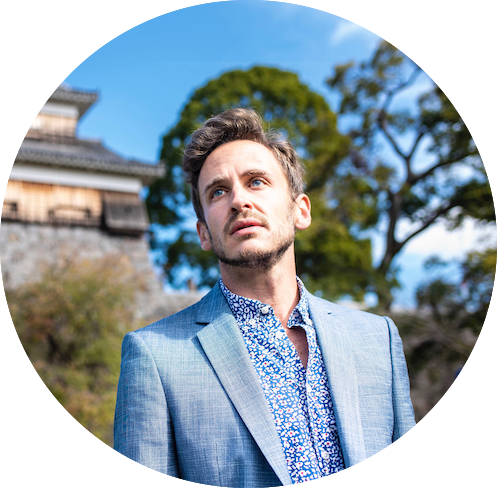 informs, inspires, entertains and empowers travelers like you. My name is Robert and I'm happy you're here!