I knew before I traveled to Australia that the land down under would be expensive. It wasn't until I'd spent a couple weeks there — and watched my bank account balance plummet faster than it ever had — that I really understood just how much it costs to travel in Australia.
The root of the high prices, I'm told, is the fact that the Australian minimum wage is around $17 per hour, a hike intended as a social protection, but whose real-life effect has been to raise the cost of just about everything. Other factors — import tariffs, high internal taxes, Australia's large population and high GDP — also affect the amount you have to pay when you travel to Australia.
Regardless of the underlying cause, the fact remains that Australia is among the most expensive places I've ever traveled. Although it's possible to travel in Australia without going completely bankrupt, you shouldn't count on any aspect of your Australian holiday being cheap.
Cost of Food in Australia
The first food item I purchased in Australia was actually pretty cheap. It was a Vietnamese bahn mi sandwich, from an Asian boulangerie on Smith Street in Melbourne. It cost $4.50, or approximately what I would pay for the same sandwich here in Austin.
Alas, I was unwise to judge this particular book by its cover. Over the course of the six weeks I spent in Australia, I only rarely encountered prices for even café meals whose prices were in the single digits. The average price of a simple lamb kebab (usually a cheap food) is $10. I got to the point where I thought $15 a plate for Chinese or Thai was "cheap."
And breakfast? Let's not even talk about breakfast. I wasn't shocked to pay $14 for two eggs and a piece of toast in Sydney's trendy Bondi suburb, but it was a little surprising that the price fell only incrementally as I traveled north along the Australian coast.
Overall, I'd say I got accustomed to spending around $50 per day on food in Australia, which takes into account the fact that water in Australia is priced at $2-3 for a small bottle, a cost that's slightly lower in supermarkets. On the subject of supermarkets, you shouldn't expect a huge amount purchasing groceries and cooking them in your hostel or friend's home — all food in Australia is exorbitantly priced, in my experience.
Transportation Costs in Australia
Transportation is the second of the "big three" factors I consider when assessing the general cheapness or expensiveness of a destination, and transportation prices in Australia run along the same lines as those for food. A one-way, four-hour tram ticket in Melbourne costs $4 — and that's just within the city's "Zone 1." By comparison, it costs €1,40 ($2) to travel from central Lisbon to Sintra, a historical town located in its most distant suburbs of the Portuguese capital.
Costs are even higher for what I term special transport, i.e. from cities and into the airport and vice-versa. One-way bus tickets between central Melbourne and either of its airport run between $17-20, while a train ticket from Sydney's airport into its CBD runs a whopping $15. Want to buy a weekly pass on the Sydney train system? They start from a cool $41. Conversely the same ticket in New York City, perhaps the most expensive city in the U.S., runs just $29.
Prices rise even more the further out of cities you get, in some cases anyway. When I was in Australia's red center, for example, a round trip bus ride to Uluru cost a whopping $55 — and that was just for the ride, no tour included.
Of course, it can be cheap to move yourself about in Australia. If you're a backpacker traveling up the Australian coast, I recommend purchasing a Greyhound bus pass. For less than $400, you can travel all the way from Sydney to Cairns (almost the entire coast) and hop on/off almost as you please. Best of all, the ticket is valid for up to 90 days, which averages out to less than $5 per day if you take your time.
Plane tickets for internal Australian travel are likewise inexpensive, internationally speaking. I paid $199 each way to fly Virgin Australia between Sydney and Uluru, and just $39 to take JetStar from Melbourne to Sydney, a fare that gives Southwest Airlines a run for its money.
Accommodation Prices in Australia
Hostels in Australia are not excessively expensive, at least not compared to how much everything else costs down under. I'd say the average price I paid for a bed in a 6-10 person dorm was $30 per night, which is at least in the same ballpark as hostels in Europe's most affluent cities and countries.
Indeed, the problem with hostels in Australia isn't cost, but value. In Amsterdam, for example, $30 will not only get you a bed in a four-person dorm, rather than a 6-10 sleeper, but that dorm will be climate-controlled, have its own bathroom and your nightly rate will include a pretty good breakfast.
Not only do hostel bookings in Australia not include breakfast (although, to be fair, one or two included dinner), but hostels in Australia are generally cooled with small fans, even in the hottest parts of summer, are cramped and, in some cases, even dirty. If you've traveled in Europe without going broke, you'll definitely be able to afford staying in Australian hostels; you will just be disappointed in the quality of the product.
One suggestion when it comes to hostels in Australia: Don't book in advance. The quality of hostels in Australia is so uniformly low that you're better off haggling with the people who are waiting for your bus to arrive, getting a low rate and not having a credit card on file than you are trying to cancel a booking you made for a property that was grossly misrepresented (in its favor) on HostelWorld or HostelBookers.
Miscellaneous Australia Prices
Australia is a huge, huge country, and unless you've rented a car or camper van to take you about, you'll have to book a lot of organized tours to see the country. Prices of tours in Australia are expectedly high. For a one-day excursion to the Great Ocean Road near Melbourne, for example, I paid $100. A one-day trip to the Great Barrier Reef with two dives was $280. Ouch!
Additionally, most Australia attractions require entry tickets, which are almost never included in the prices of tours. Some of these aren't excessive — $25, for example, is a small price to pay for three days at the wonder that is Uluru — but others are extremely high: A one-day adult admission to the Australia Zoo costs $60.
None of this is to complain too loudly about my Australian travel experience in general. You do get what you pay for and, with the exception of hostels in Australia and a few other experiences I had there, the quality of products and services in Australia is extremely high. Australia is likewise the lowest-stress place I've ever traveled: The only significant delay I experienced the entire time I was there was when the United Airlines plane I was taking from Sydney back to Los Angeles didn't make it down the runway.
In all, I'd say you should expect to spend no less than $100 per day traveling in Australia, which will cover a hostel dorm bed, your day's transportation costs and three basic meals. Depending on the number of things you see and tours you take, your per-day cost could be as high as $150 or even $200. As long as you make peace with this before you depart — and, most importantly, don't get too caught up on the prices of individual items — you should return from Australia unscathed, if a bit broke.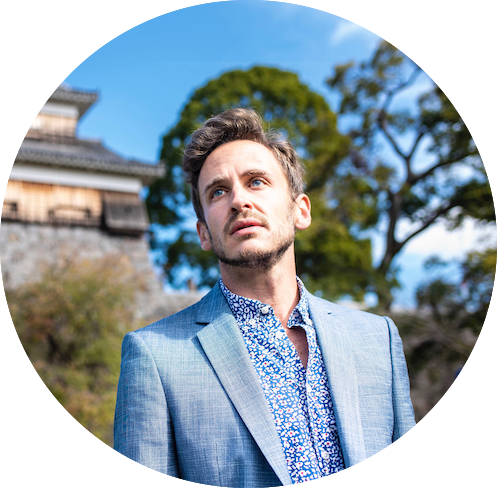 informs, inspires, entertains and empowers travelers like you. My name is Robert and I'm happy you're here!