As I mentioned in my recent article about Greyhound buses in Australia, opting for cheap transport is one way to combat the usually excessive price of transport in Australia. Another way to travel less expensively in Australia is to stay in hostels, just as you would in Europe or South America.
Unlike the majority of hostels around the world, which become better and better as the number of backpackers grows and backpacker needs evolve, Australian hostels are generally lackluster. Although you won't ever be subject to unsafe or unclean conditions, Australian hostels provide the worst value for money of backpacker accommodation anywhere in the world. Indeed, the better option might to procure a unique apartment in Sydney or another Australian city.
Australian Hostel Chains
The backpacker travel market in Australia isn't nearly as large as the ones in Europe or even South America, which has allowed several national and international hostel chains to establish dominance. No matter where in Australia you travel, you're practically guaranteed to see hostels from large chains like YHA and Nomads.
Although booking a bed at a chain hostel gives you an avenue for recourse in the event that you're dissatisfied — and you probably will be — you shouldn't necessarily expect that the quality will be better, whether you're talking about the product or the service. One main advantage of choosing a chain hostel is that they tend to be close to transit hubs, such as Greyhound terminals.
What To Expect in Australian Hostels
When I say Australian hostels "suck," I don't mean to suggest they're dirty or dangerous. Rather, I find they simply don't hold up well when compared to hostels in Europe and South America, where huge backpacker numbers over the years have forced hostels to compete with one another. Australian hostels might be better described as poor value than outright poor — the average price for a dorm bed is $22-30 per night.
Even if you go "cheap" and book an 8- or 10-bed dorm, you should expect having only one toilet, one shower and a single fan to cool the whole room. The ambiance at most Australian hostels is loud and rowdy, thanks to the percentage of travelers to Australia who are entitled "gap year" kids, so if the heat and full bladder don't keep you up at night, the partying probably will.
How To Book Australian Hostels
I booked my first couple hostels in Australia in advice on HostelWorld: The Aussitel Hostel in Coffs Harbour and the Byron Beach Resort in Byron Bay. In both instances I felt disappointed and misled when I arrived but, because of HostelWorld's agreements with its properties, had no choice but to complete my stay, lest I pay the cost of a single night for nothing.
A superior tactic for booking Australian hostels, I've found, is not to book them at all. This is particularly easy if you travel Australia via Greyhound bus, as representatives from several hostels meet arriving buses at literally all times of the day and night. You obviously won't really know what you're getting until after you've checked into your room, but you also avoid setting expectations that may well not be met.
Sometimes you get lucky, like I did at Backpackers by the Bay in Airlie Beach, which had a saltwater pool to complement its free breakfast and the excellent service of its staff.
What's Included and What (Usually) Isn't
Another area where Australian hostels fall flat when compared to their South American and European counterparts is when it comes to freebies. While hostels that don't include free breakfast are all but unheard of in most of the world, I stayed at only one hostel in Australia that gave me a free meal, and that was (an inedible) dinner.
Indeed, Australian hostels are defined not be freebies, but by supplementary charges. Room key deposits are all but required by law. To make matters worse, you typically need to pay an additional deposit for your sheets and even your cookware, usually to the tune of $10-20 per item. Obviously, you get your deposit back when you return the items you use, but I find the premise a little juvenile and untrustworthy.
The experience of staying in Australian hostels is dissatisfying not because it's miserable, but because hostels in Australia do little to enhance the backpacker travel experience. Staying in Australian hostels definitely allows you to stay on a strict Australia travel budget, but in many cases you'll pay for that by being uncomfortable, annoyed and poorly-rested.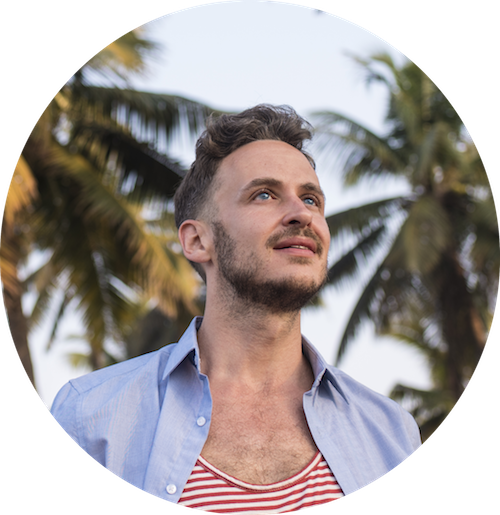 informs, inspires, entertains and empowers travelers like you. My name is Robert and I'm happy you're here!