If you are coming in from Singapore, New York, Paris, or any other country and want to work legally when you travel in Australia, you need to obtain what's called a "Working Holiday" visa from the Australian government. This isn't to say there aren't plenty of illegal positions available — there are — but if you're looking for consistent, reliable work in Australia, your chances of finding it without a Working Holiday visa are quite slim.
The Australian Working Holiday visa is restricted, so people from certain countries and beyond a certain age range aren't able to get one. Likewise, although a Working Holiday visa technically permits you to work for any employer in Australia, some employers won't hire you if they know you're in Australia on a Working Holiday visa.
Requirements for Australian Working Holiday Visa
Australia's Working Holiday visa is intended exclusively for individuals between the ages of 18-30, according to the Australian Department of Immigration and Citizenship.
Two classes of Australian Working Holiday visas exist. The first (subclass 462) is for citizens and nationals of Argentina, Bangladesh, Chile, Indonesia, Malaysia, Thailand, Turkey and the USA. The second (subclass 417) is intended for citizens and nationals of Belgium, Canada, Cyprus, Denmark, Estonia, Finland, France, Germany, Hong Kong, Ireland, Italy, Japan, South Korea, Malta, The Netherlands, Norway, Sweden, Taiwan and the United Kingdom.
No matter which of these categories you fall into, the same restrictions apply to you. Namely, you may work for each employer no more than six months and study for no more than four months. The initial term of the Australian Working Holiday visa is 12 months, although you may apply and be granted a second year if you successfully complete the first and can find a company or government agency willing to hire you.
The Australian Working Holiday visa ultimately pays off but initially, you'll need to foot the cost. The cost of Australian Working Holiday visas for both subclasses 417 and 462 is A$270 as of May 2012. Click here to learn more about subclass 462 of the Australian Working Holiday visa, or click here to learn more about subclass 417 of the Australian Working Holiday visa, including the option to apply for either Working Holiday visa.
Employment Opportunities in Australia
Australia's economy is booming at the moment, due in large part to the strength of the mining industry in the Western part of the country. As a result of strong export numbers to China and other Asian nations, it isn't likely for this sector of the Australian economy to cool anytime soon. From what I can gather, you are practically guaranteed to get a job in mining, if one interests you.
Another popular employment choice for foreigners in Australia on a Working Holiday visa is, strangely, picking fruit. I met a girl named Keirra in Brisbane and again in Cairns, where she was planning to pick bananas with some men she'd met. This work certainly isn't glamorous, but due to Australia's high minimum wage (which I'll discuss in a minute), you can still make a pretty penny doing it.
If mining and fruit picking aren't your thing, you will most likely work in a service industry position (i.e. waiting tables, bartending or working in an Australian hostel) if you travel to Australia on a Working Holiday visa. Although it's possible you could be hired for a professional job if you already possess the requisite education and experience, it is my understand that most Australian companies are reticent to hire foreigners who are in Australia on Working Holiday visas.
Cost of Living and Travel in Australia
As I've mentioned more than a few times on this site, Australia is a pretty expensive place to travel. It's also quite expensive for living. Read more about the specific costs of food, shelter and transportation in Australia.
Thankfully, for people working in Australia, high costs are at least partially offset by a high minimum wage, which was A$17 per hour when I visited Australia in early 2012. Keep in mind that this is only a minimum. Keirra informed me that she would be making A$20 per hour pduring regular hours, A$30 per hour on Saturdays and a whopping A$40 per hour on Sundays — to pick bananas! Mining industry jobs are reputed to be even more lucrative, with annual salaries over A$100,000 far from uncommon.
If you work in the service industry when you travel to Australia on a Working Holiday visa, you should expect to make around A$20 per hour, from my understanding.
Working Illegally in Australia
So, what if you're over 30 and/or aren't a citizen or national of one of the countries listed? I'm obviously not going to officially recommend that you work illegally in Australia, although plenty of people do it. You should understand that working illegally in Australia, as would be the case in the vast majority of countries, can result in punishment or even deportation.
If you're traveling in Australia and looking to save, one option is to volunteer your time at a hostel in exchange for free or discounted room and board. This is perfect legal and is a better way to go about working in Australia without a Working Holiday visa than getting paid cash under the table.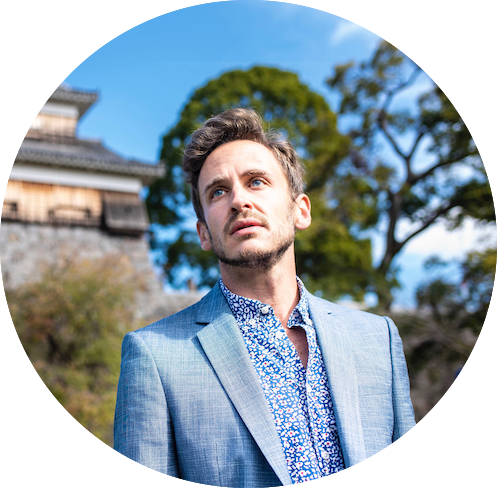 informs, inspires, entertains and empowers travelers like you. My name is Robert and I'm happy you're here!