A decade ago, if you'd asked a seasoned traveler (or even the great online oracle Google) what the hottest destinations to visit in Asia were, you'd have gotten the usual suspects. Hong Kong, Bangkok, Singapore—all these places offer Western-style shopping and entertainment with a decidedly Asian twist.
Today, these cities remain as popular as they have ever been, but there's a new destination with a growing reputation to join them. Macau, sometimes known as the "Las Vegas of the East," has long been known among well-to-do Asians. Chinese businessmen, in particular, have a reputation for relishing its more relaxed leisure facilities and freedoms.
In recent years, however, Macau has seen a growing influx of tourists from Europe and North America. Let's find out why!
The Vegas Connection
The clue to Macau's biggest draw is in the aforementioned nickname. Macau has gone from being a luxurious (but somewhat staid) business hub to one of the top casino destinations on the planet. In an era in which thousands of people play casino online, there is a growing enthusiasm for experiencing the sights, smells and sounds of a real-life casino.
If you want to play blackjack or roulette in style, Macau is right up there with Vegas, Monte Carlo or Morocco in terms of places you have to visit. All the major companies operate here, and as you stroll through the mega casinos like the Venetian or the Parisian, you really could be in Las Vegas.
A Family Destination
Another thing that Macau has in common with Vegas is that despite a certain reputation, there is more to it than gambling. In fact, if you have children, it is a great place to visit as a family. The Macau Tower is a must-visit for everyone, and has a range of activities for different ages. The skywalk might look terrifying, but you are securely strapped in, so it is actually suitable for people of all ages. The world's highest bungee jump, on the other hand, is strictly for the most adventurous.
Other family-friendly attractions include the Dreamworks Experience, which younger kids will adore, the Science Center and, not least, the unique Hac Sa Beach with its black sand and its range of water sport activities. Macau's historic center, on the other hand, hearkens back to the city's Portuguese-colonial heritage, whether you prefer traipsing amid landmarks like the Ruins of St. Paul's Church, or simply devouring a delicious egg tart.
Where to Stay in Macau
As you might expect, Macau's big casino hotels have a wide range of packages available and offer something to suit any budget. That's fine if you're in Macau to gamble, but on a family trip, there are some great apartment offers with sea views that come in at only around $100 per night. This also allows you to live in a Macanese local, and to wander amid stunning Portuguese-colonial architecture as you go about your daily business.
If you're on a tight budget, on the other hand, there are still one or two old-style hostels left in the Old City, although they are rapidly disappearing. Otherwise, you'll see familiar budget hotel brand names like Best Western and Holiday Inn throughout Macau. In general, you can stay anywhere on the Cotai Strip and be in the thick of the action!
The Bottom Line
Casinos are the main reason people come to Macau—but they're not the only game in town. From historical attractions, to water sports, to family-friendly entertainment, to a day at the beach, Macau truly has something for every traveler. Even better? It's just a short ferry ride from Hong Kong, so whether you're coming for a day trip or want to stay overnight in one of Macau's top-rated hotels, it's an easy and stress-free destination.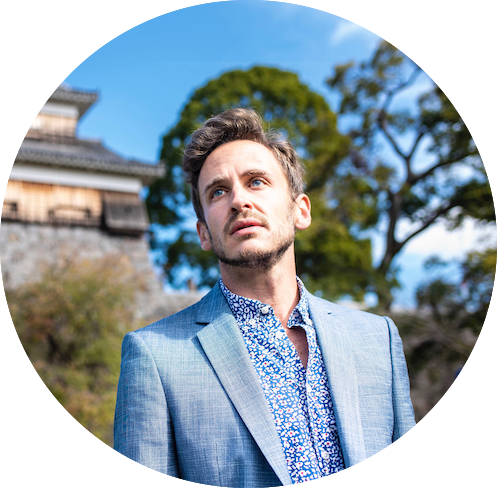 informs, inspires, entertains and empowers travelers like you. My name is Robert and I'm happy you're here!