As you plan your trip, one of the first (and loudest) questions you're probably asking yourself is "is South Korea expensive?" Depending on how much research you've done, and where you've done it, you might even be worried about the price of your forthcoming trip to South Korea—don't be.
Indeed, while the cost of living in Korea is far from cheap, your trip doesn't have to be exorbitantly expensive. Certain aspects of traveling through Korea (accommodation, always, and usually transport) are going to be pricey, but you can compensate in other areas to equalize your trip cost.
Below, I'll go over specific areas of your Korea trip budget so that you have a realistic idea of how much you can expect to spend. I have a feeling this post is going to make you feel better, irrespective of how informed you feel right now!
How Expensive is South Korea?
I can't lie: Prices in Korea tend to be high, especially if you're from a US city that isn't on the coasts, or a European city Americans who live away from the ocean wouldn't know. It's not uncommon to pay 5,000 won (~$4.50) for a cup of coffee in Seoul, or 100,000 won for a room in a hotel (or a simple Hanok guest house) throughout the country, even in seemingly backwoods areas. Food is generally cheap, but there are exceptions—some are surprising!—and the KTX high-speed train…well, we'll get to that in a second.
The good news is that you can definitely do Korea on a budget, at least if you're realistic about what constitutes "budget travel" in an expensive, highly-developed country. The better news? You can travel relatively comfortably without spending a fortune, at least if you're strategic in some of the areas I'm about to outline.
How Much Does a Trip to Korea Cost?
Hotels in Korea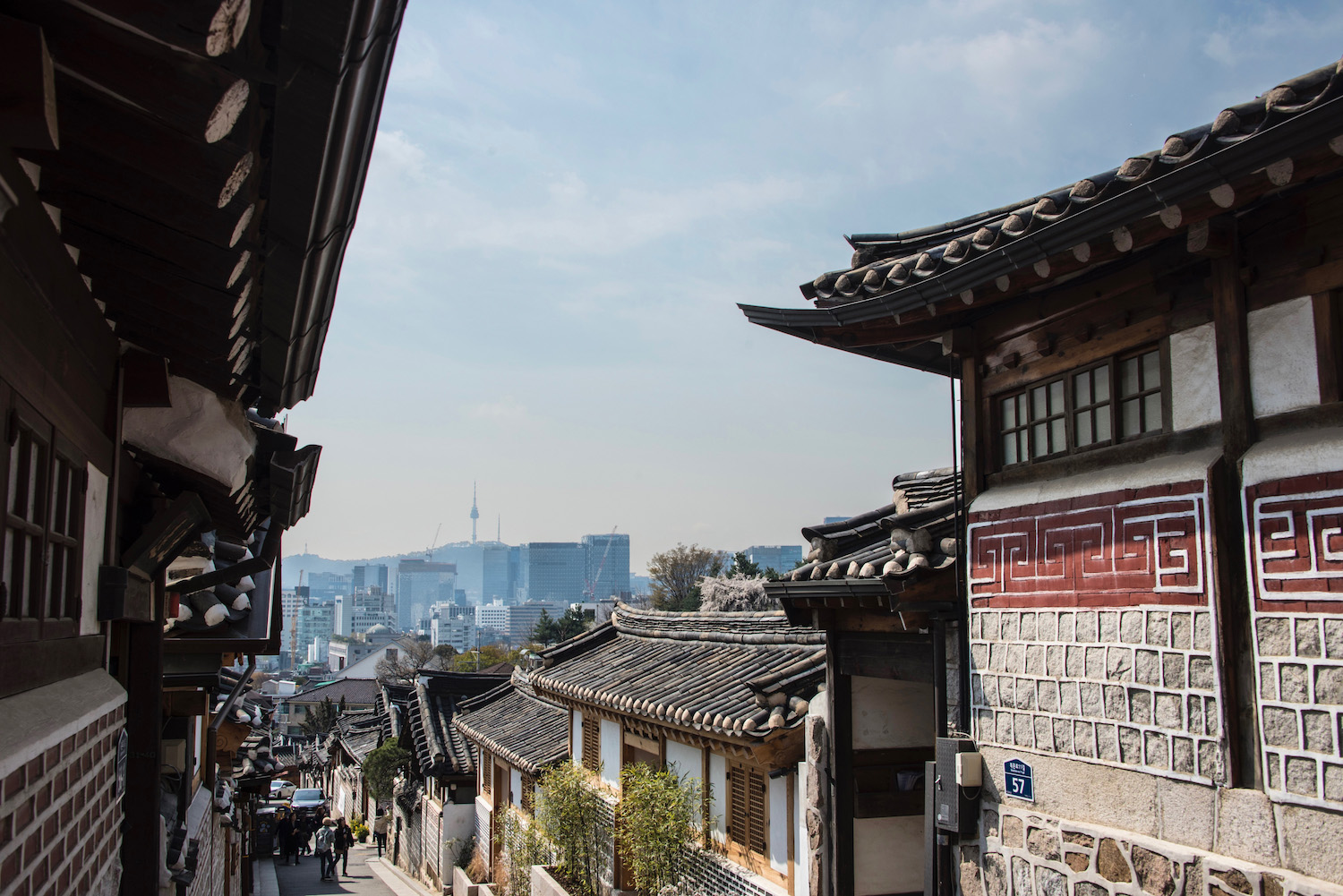 The main example of why the answer to "is Korea expensive?" is a resounding yes is hotels (and accommodation in general). While there are counterexamples to this (the simple HK "Resort" in Seoraksan National Park, for instance), you can expect to pay a lot for a place to sleep in South Korea. Is Seoul expensive? Well, most private rooms in Seoul (especially in Bukchon Hanok Village!) and Busan cost a minimum of 10,000 won per night, while I even ended up paying the same for a not-so-amazing Hanok in not-so-amazing Gyeongju.
Korean Food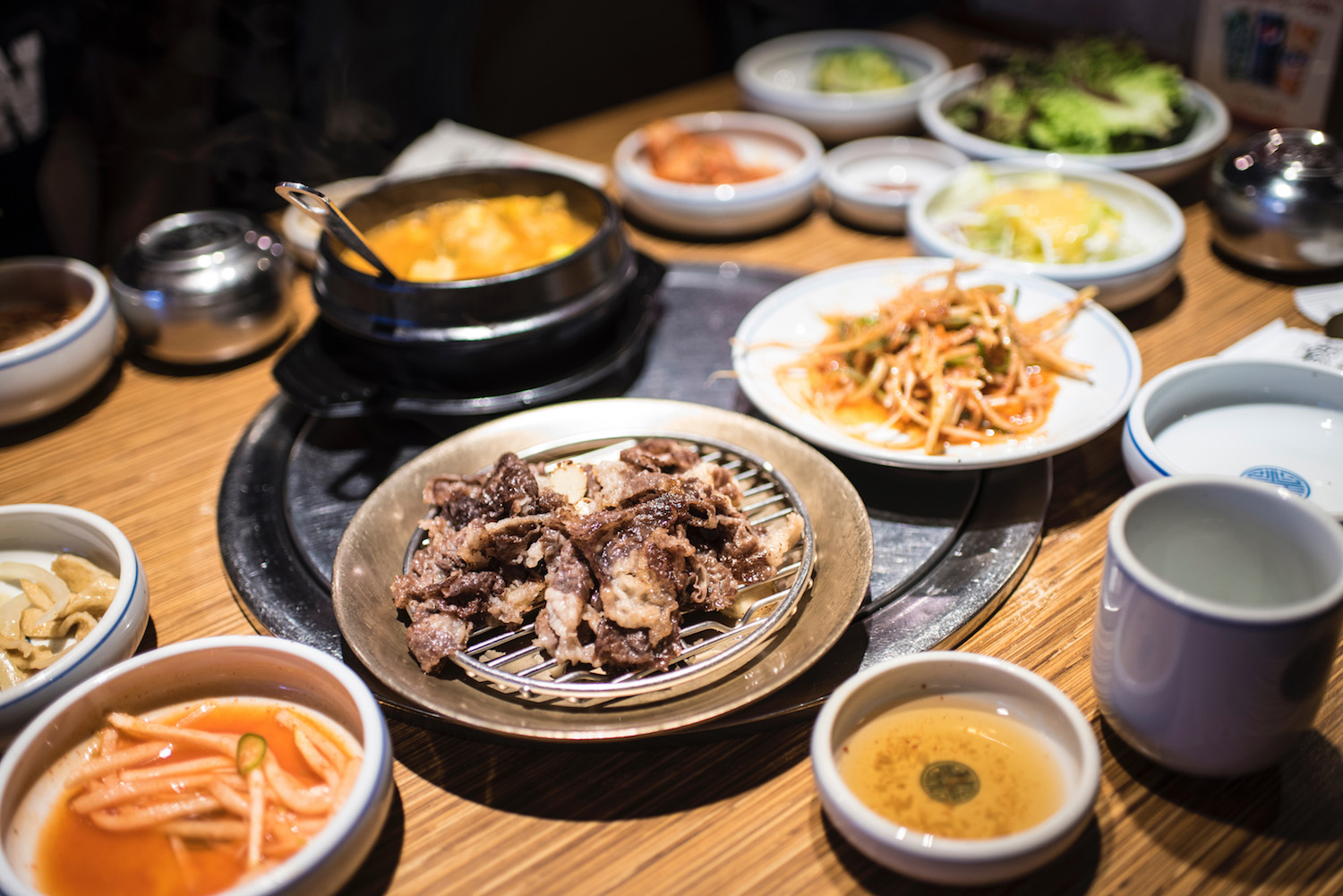 Is food expensive in Korea? Well, food in Korea is confounding, at least in terms of determining its relative cost. For example, while Korean BBQ prices are low for pork (starting at about 13,000 won per person), you can easily spend 40,000 won or more for a plate of beef bulgogi. How expensive is Seoul, for food? Well, while it's often possible to find cheap bibimbap bowls and kimbap rolls, street food (especially in Seoul) can be more expensive than you might expect, even for simple items like fried chicken and churros, Korea's unofficial national dessert these days. Is Korea cheap? Kind of, when it comes to food!
Transportation in South Korea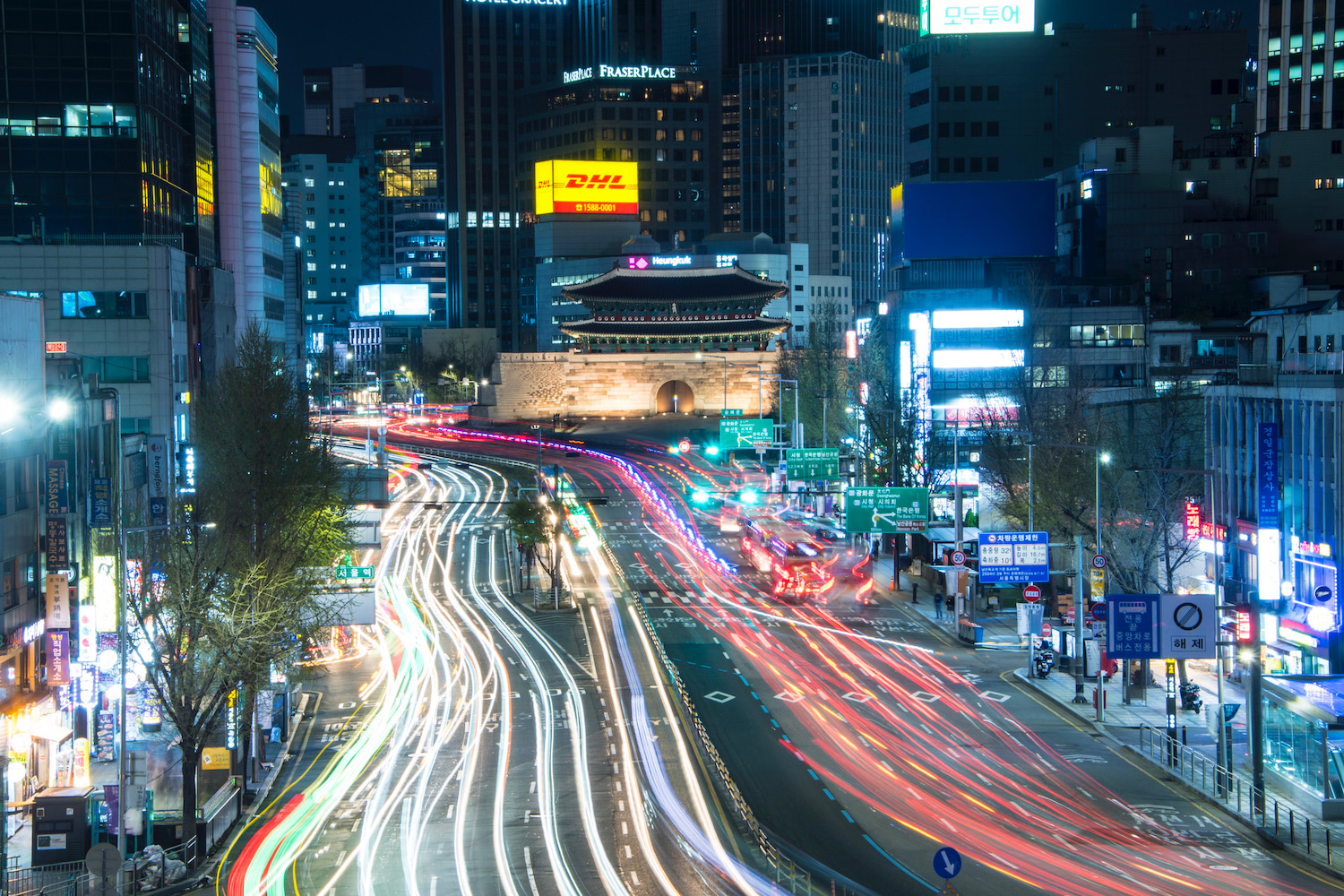 Interested in budget travel to South Korea? You'll probably want to avoid the KTX high-speed train—Korea has rail passes, but they're not as extensive or useful as the Japan Rail Pass. Additionally, while intra-city transport like metro systems in Seoul and Busan (and certainly, city buses there) is pretty affordable, intercity buses can be very expensive, and are dramatically more so the farther you travel. Taxis in Korea aren't as expensive as some other countries in Asia, though the lack of competition in the form of Uber means that prices can only go so low. Click here to buy an AREX (Airport Express) ticket in advance to save on the ordinary fare.
Entrance Fees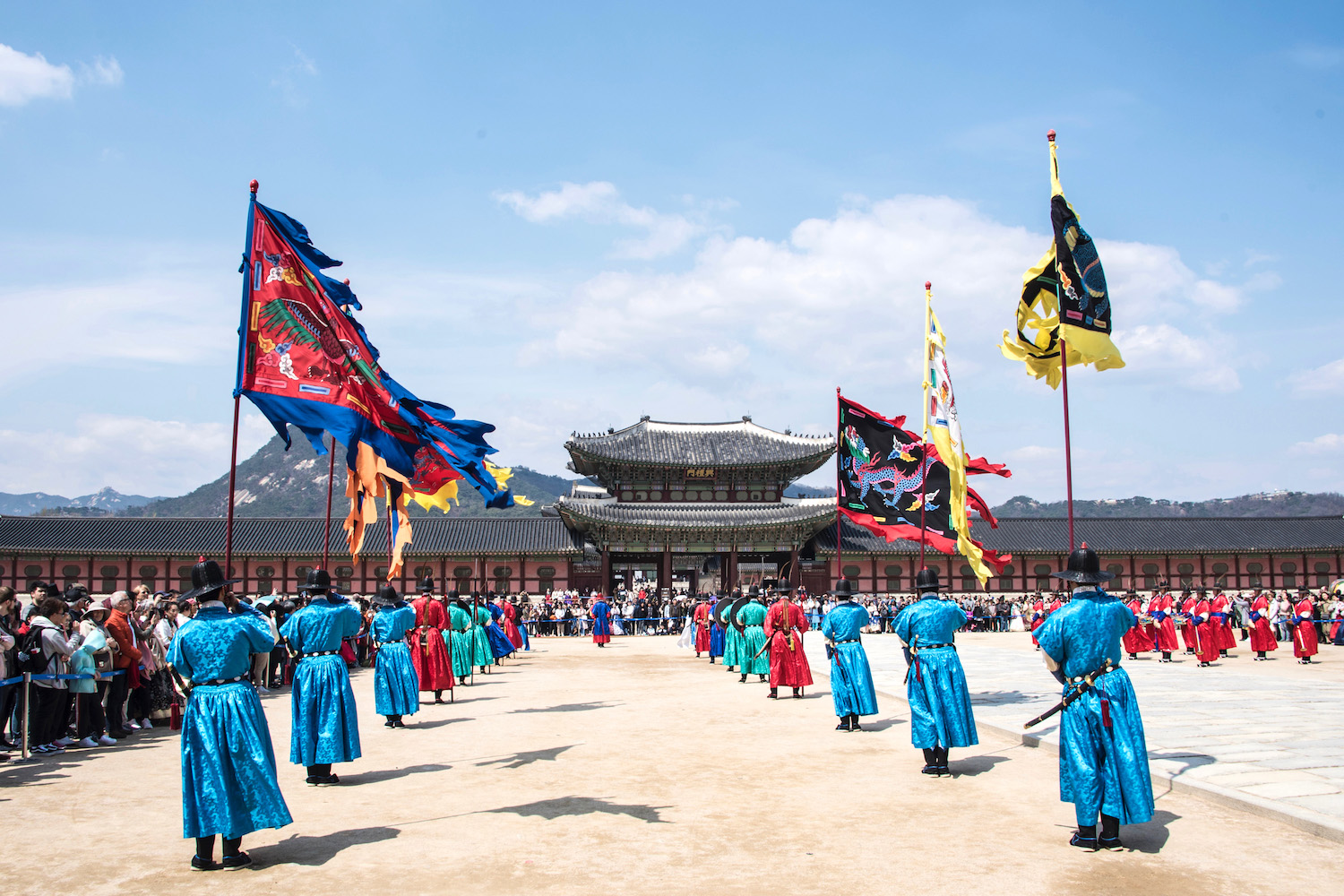 A counterexample to prevailing wisdom vis-a-vis the question "is Korea expensive to visit?" relates to entrance fees. Whether talking about the aforementioned Seoraksan National Park, or temples like Bulguksa in Gyeongju and Changdeokgung Palace in Seoul, entrance fees in Korea are extremely reasonable—I rarely saw any above 5,000 won. If your bank breaks when traveling in South Korea, it won't be because of this reason (or because of Seoul, expensive or not).
Shopping and Miscellaneous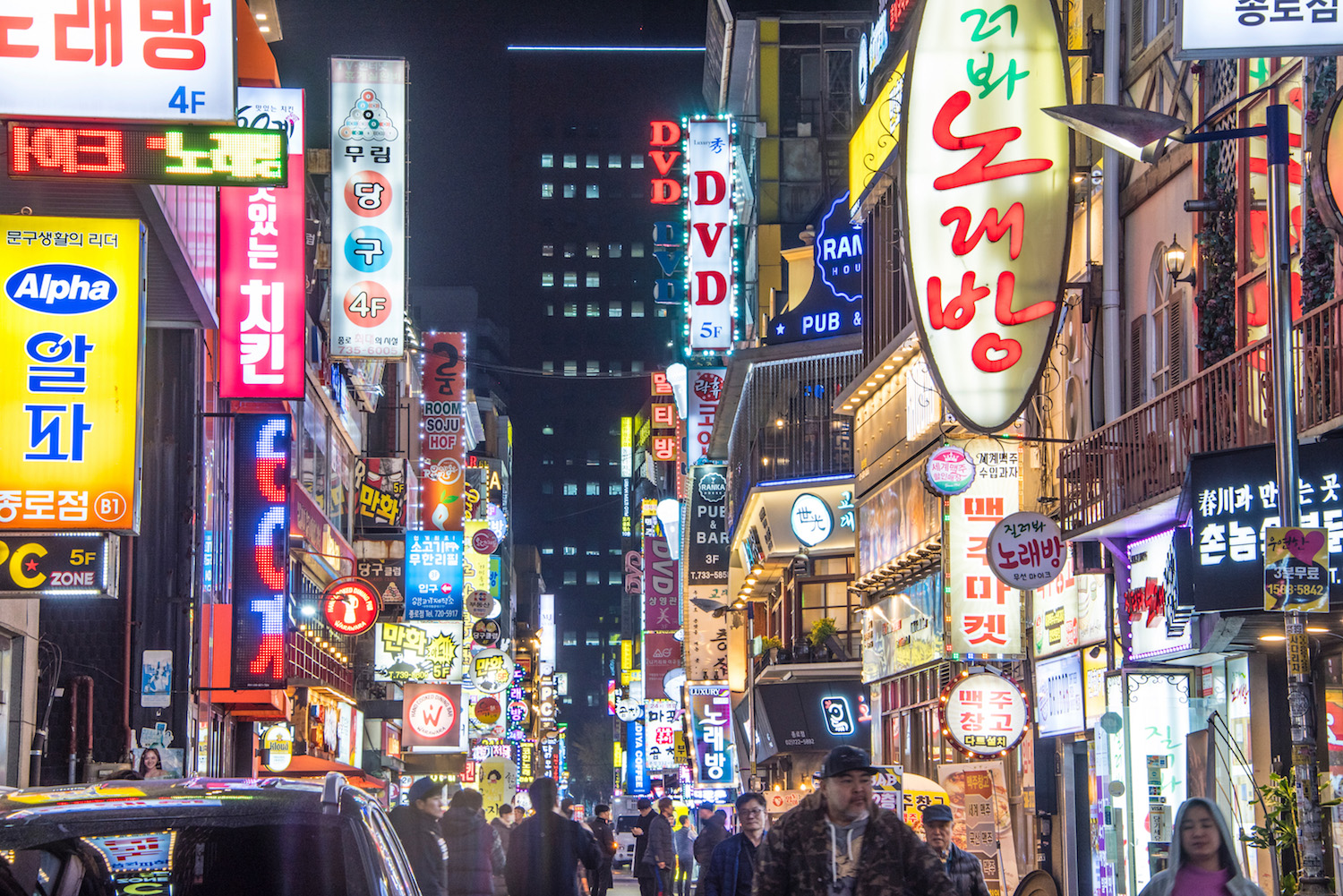 A final question you might want to ask yourself when determining how much money to bring to Korea is how much you plan to go shopping. It's easy to go wild, especially in Seoul's Myeongdong, and while prices are relatively reasonable, purchases can add up quickly. Additionally, it should go without saying that if you come to Korea for a wild-card reason (i.e. plastic surgery, even if it is affordable by international standards), the cost of your trip can quickly rise into the stratosphere. Is South Korea cheap? Absolutely not, unfortunately.
Prices in South Korea vs. Japan (and the Rest of Asia)
The answer to the question "is Seoul expensive?" is yes, in a very objective sense. However, when you compare the general cost of traveling in South Korea with other countries, the answer isn't as unfavorable. Most specifically, I would say that South Korea is cheaper than Japan overall, with all the aspects of travel I listed above being cheaper. (Of course, some would argue that there's less worthwhile to do in Korea vs. Japan as well, though that's a topic for another post).
How expensive is Korea in relation to other countries in Asia, besides Asia? If you're comparing the country to China (or, especially, the nations of Southeast Asia) your South Korea trip cost can seem downright exorbitant. In terms of Asia, I'd say South Korea is to the rest of the continent as countries like Austria and the Netherlands are to Europe—not the most expensive, but far from the cheapest.
Other FAQ About the Cost of Travel in Korea
Is it expensive in Seoul?