Cape Town is the most beautiful city in South Africa—and, arguably, the world. With Table Mountain towering over it on one side the deep blue South Atlantic Ocean surrounding it on the other three, Cape Town boasts countless different landscapes (and city scapes), not to mention excellent weather most of the year. Think Rio de Janeiro but more temperate; or Sydney but with taller mountains and choppier seas.
Beautiful or not, Cape Town is not without its controversy. Whether because of questions about its safety or cost, or even the more existential question "is Cape Town worth visiting?", Cape Town elicits as many internet searches from people planning trips as it does from people questioning whether they should take one in the first place. Here's everything you need to know about Cape Town.
Visas for South Africa
First thing's first. Before you can think about visiting South Africa, you need to make sure you have the required documentation to enter South Africa at all. Here are popular examples of types of visa for South Africa:
Tourist Visa
Business Visa
Medical Visa
Relative Visa
Retiree Visa
Visit Visa
Work Visa
Study Visa
The good news? If you're planning to visit Cape Town after November 1, 2019, you'll be able to obtain an electronic tourist visa before you travel. If your country is one of the participants in South Africa's eVisa scheme, you'll no longer have to visit an embassy or consulate before boarding your flight to South Africa.
As far as other South Africa visa types, there are a few things you should know. Though it sounds identical to the South Africa tourist visa, the "Visit Visa" is for people from the visa-exempt countries who wish to stay longer than their visa-exempt allowance. The South Africa business visa, meanwhile, allows holders to engage in business transactions within the country for up to 90 days, to work for South African companies and even to invest in the country, so long as they've filled out a BI-1738 form.
Other South Africa visa types have different requirements. Retired people, for example, must meet specific income requirements. Prospective students must provide proof of study, parental consent, income and medical cover in order to receive a study visa. Finally, you'll need a doctor's letter stating why you need treatment if you want a South Africa medical visa, which is valid for six months. Is Cape Town worth visiting? Maybe, maybe not. Getting a South Africa visa doesn't have to affect your answer, however.
Cape Town FAQ
Is Cape Town Safe?
Cape Town is not the safest city in the world, on the whole, but many parts of the city (such as the V&A Waterfront, Camps Bay and the Gardens neighborhood) are perfectly safe for tourists. Additionally, no matter where in Cape Town you are, you can keep yourself safe by being vigilant and using common sense. Don't carry valuables or large sums of cash on you—and don't walk outside along at night, especially if you're a woman or have been drinking.
What Are the Top Things to Do in Cape Town?
Cape Town has something for everyone. If you love hiking, you can ascend peaks like Table Mountain (or the less famous Lions Head) and enjoy outstanding panoramas. History buffs will love visiting Robben Island, where Nelson Mandela was imprisoned (and which also provides stunning views, to be honest). Awesome Cape Town beaches include the aforementioned Camps Bay and Boulders Beach, which is famous for its colony of African penguins. Is Cape Town worth visiting? If you love penguins it is.
Is Cape Town Expensive?
Cape Town is expensive than many other cities in Africa, and depending on where you stay and what you do, can also be the most expensive destination in South Africa. It's not difficult to find boutique hotels and chic Airbnbs for upwards of 4,000 ZAR ($265) per night. On the other hand, Cape Town is home to plenty of backpacker hostels, many of which also serve affordable food and sling affordable drinks. Plus, hiking and long walks on the beach are always free!
What is the Best Time to Visit Cape Town?
Cape Town has a slightly more temperate climate than much of the rest of South Africa, with four relatively well-defined seasons. While the city's sunny, hot summer is obviously the best time to hit the beach, there are plenty of indoor activities to enjoy if you happen to come during the cool winter or rainy spring and autumn seasons. In this way, Cape Town is a 365-day destination, though summer (January-March) and "shoulder" months like April, May, November and December are obviously ideal.
Can You Visit Wineries in Cape Town?
Is Cape Town worth visiting? If you like wine it is. Whether you choose mainstream Stellenbosch or upmarket Franschoek, the Cape Town area is a wine lover's paradise. The wineries here are accessible as a day trip from the city, assuming you don't stay the night there in a charming guest house or apartment. Cape Town is also paradise if you love to wine and dine. From top-rated restaurants like La Colombe and Test Kitchen, to street snacks at V&A Waterfront, it's hard to have a bad meal in Cape Town.
What's The Best Way to Get Around in Cape Town?
The bad news? Cape Town doesn't have a metro or a great bus system, compared to many major cities around the world. The good news? Now that Uber is available in the city, you'll always have a cheap and easy way to get around, assuming you have a South Africa SIM card. Additionally, depending upon when you are in the city, it's conceivable that you could get around Cape Town primarily on foot. Alternatively, rent a car to take day trips from Cape Town, such as to the nearby Cape of Good Hope.
Other Places to Visit in South Africa
Cape Town is the most beautiful city in South Africa (and maybe, one of the most beautiful cities in the world), but it's far from the only place to go in South Africa. In no particular order, these are some of my favorite South Africa destinations:
The Garden Route: Lush coastal highway between Cape Town and Port Elizabeth
The Wild Coast: The South African Coast between Port Elizabeth and Durban
Drakensberg: Africa's oldest mountains—and South Africa's best hiking
Johannesburg: The financial hub of Africa and South Africa's most underrated city
Kruger National Park: The best place in South Africa to see the "Big 5" African game
Curious about expanding your trip beyond just Cape Town? Make sure to check out my South Africa itinerary, which I've just updated with new tips and advice.
The Bottom Line
Cape Town is a nuanced, sometimes complicated city—not black and white but shades of gray, or maybe a rainbow. Whether in terms of individual matters, such as where to stay in Cape Town or the best wineries to visit near the city, or something more existential (namely, "is Cape Town worth visiting?") the answer to a question about Cape Town is rarely yes or no. The fact is, of course, that you should absolutely visit Cape Town, assuming you have the time and money to do so. Just make sure to research the city—its positive aspects and yes, its negative ones—extensively so you know what you're getting yourself into.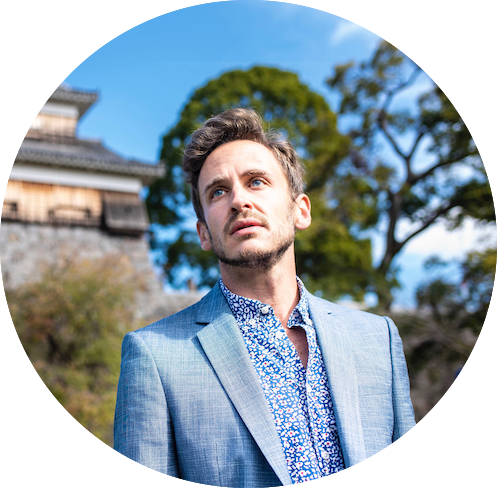 informs, inspires, entertains and empowers travelers like you. My name is Robert and I'm happy you're here!