I wouldn't recommend leaving for your trip to Egypt without a Cairo itinerary in hand. Not this one, necessarily, although I can't lie that I'm biased toward it.
To be sure, I dig a lot deeper than most tourists. I don't use Cairo simply as a place to crash while I explore the pyramids of Giza—or, worse, as a launching pad for adventures elsewhere in the country, even if those will eventually follow. Cairo is an underrated gem of a city that deserves far more love than it gets.
Of course, even if Cairo doesn't end up being your cup of tea, it's better to have dug deep and not found gold, than to have abandoned your journey to the mine all together.
Where to Stay in Cairo
When it comes to where to base yourself for your Cairo itinerary, I'm of two minds. On one hand, luxury hotels in central Cairo such as the Sofitel El Gezirah are exquisite—and cheap, due to the seemingly indefinite downturn in tourists coming to Egypt since about 2011. It's not an exaggeration to say that you can live like a pharaoh if you stay in one of these places, both because of the quality of the room as well as the high-end service.
On the other hand, even if you haven't studied at architecture schools in California or elsewhere, it's difficult to deny the appeal of staying in Giza, near the pyramids. There are countless boutique hotels where you can literally see the pyramids from your rooms, as well as from the rooftop bars and restaurants most of these properties offer. Even if don't plan to visit Cairo until later this year, I would encourage you to begin thinking about this question.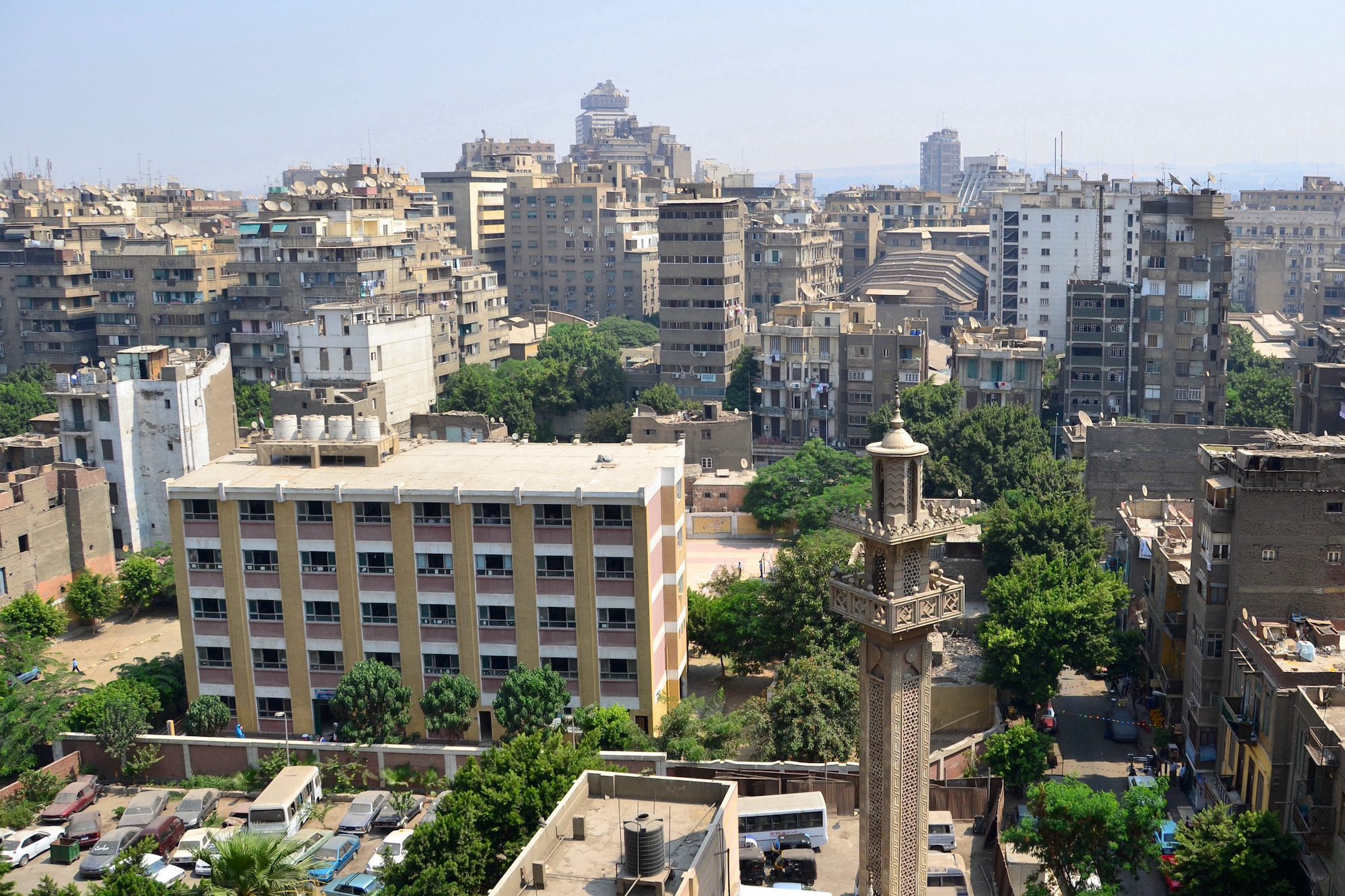 My Favorite Things to Do in Cairo
Visit the Egyptian Museum
I'm not generally a museum person, but even I have to admit: The Egyptian Museum is probably the best in the world, to say nothing of how huge and extensive it is. While I still limit my time here—a whole day is a long time to spend inside a museum, even a fabulous one—a few hours within its walls is as good for beating the Cairo heat as it is for brushing up on your history.
Get lost in Old Cairo
Another favorite part of my Cairo itinerary is exploring the city's ancient architecture, and walking through its atmospheric alleys. While most travelers traipse through Old Cairo, from Khan el-Khalili Bazaar to the mosques that give Cairo its nickname (the "City of 1,000 Minarets"), I also recommend Coptic Cairo, home to Egyptian's largest Christian community.
Discover underrated Egyptian cuisine
Egyptian cuisine is probably among the least beloved in the Middle East and North Africa, a fact that largely stems from how poorly known it is. While I would never place Egyptian food on the same level as what you can eat in, say, Lebanon, I can't lie: The hearty lentil dish known as koshary is something I could eat every day and never tire of.
Ride a camel at the pyramids
It wouldn't be a Cairo itinerary if I didn't recommend a trip to the Pyramids of Giza to you. As cliche as it sounds, to be sure, one of my favorite things to do here is ride a camel (which is, you might recall, my favorite animal). Make sure not to stop at Giza, however. Dozens of other pyramids are just over the Nile from Cairo, include the quirky "Step" Pyramid of Djoser.
Go farther off the beaten path
While you could of course spend many days digging into the nooks and crannies of Cairo, there's also something to be said for getting out of town. Some travelers will head north, riding the train to ancient Alexandria, while sits at the Nile Delta along the shores of the Mediterranean. Others will head west, toward the stunning White Desert and lush Bahariye Oasis.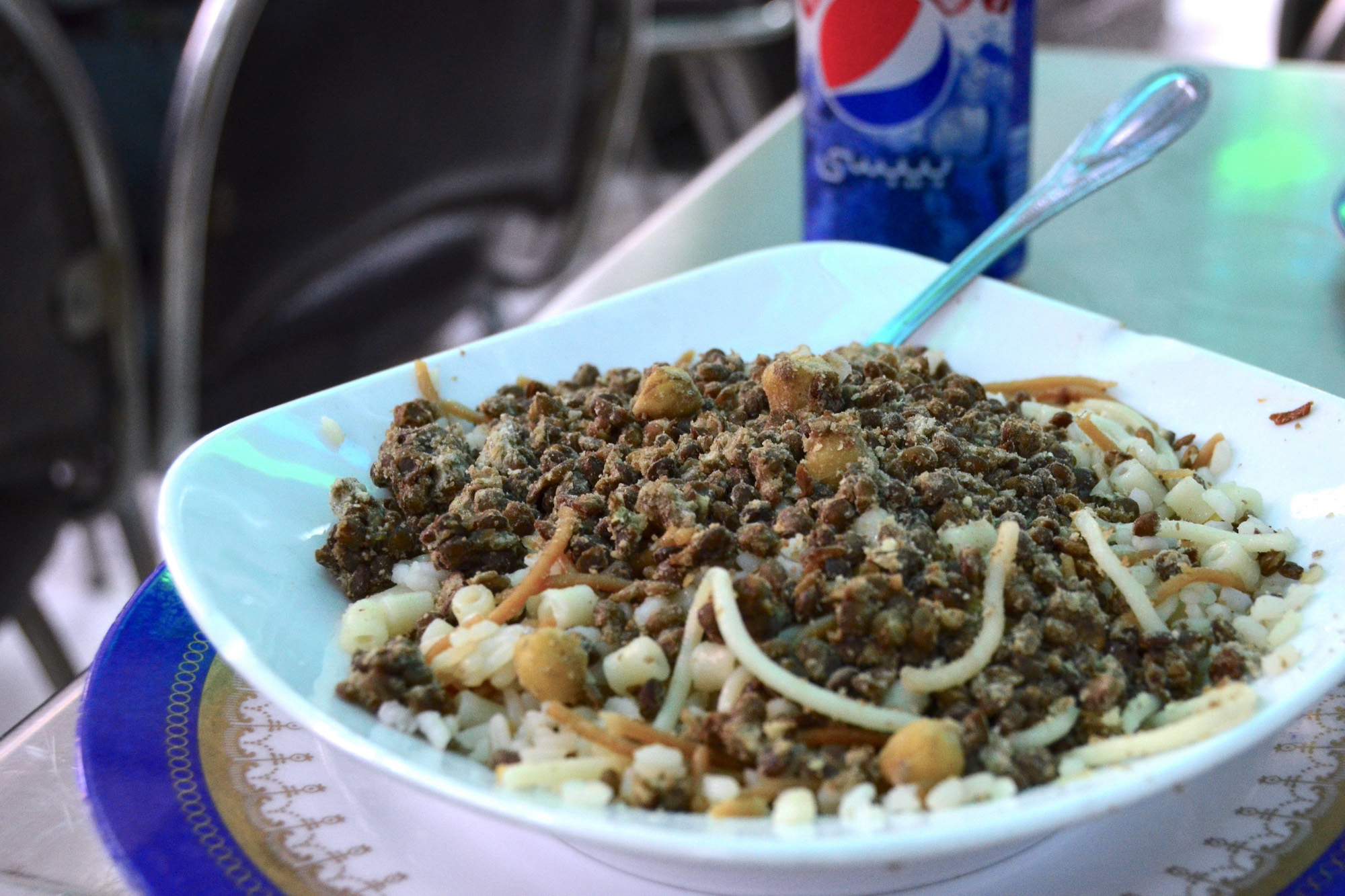 How Many Days Do You Need in Cairo?
I'll explain how, specifically, you can organize them in just a minute, but I feel that about three days in Cairo is the ideal amount of time to spend. Essentially, this gives you a full day in the center of Cairo, a day at the pyramids and then a third free day. While some travelers will use this to take a day trip somewhere around Egypt's capital, others will enjoy a "free day," particularly those who've flown in from far abroad and might have jet lag.
On the other hand, there are arguments on either side of this length. Some travelers might want a shorter Cairo itinerary. If, for instance, you only have 10 days in Egypt, you probably don't want to spend more than two of them in the capital. Other travelers may prefer to stay longer, renting an Airbnb apartment in the capital for a week or two in order to have some semblance of "living in Cairo."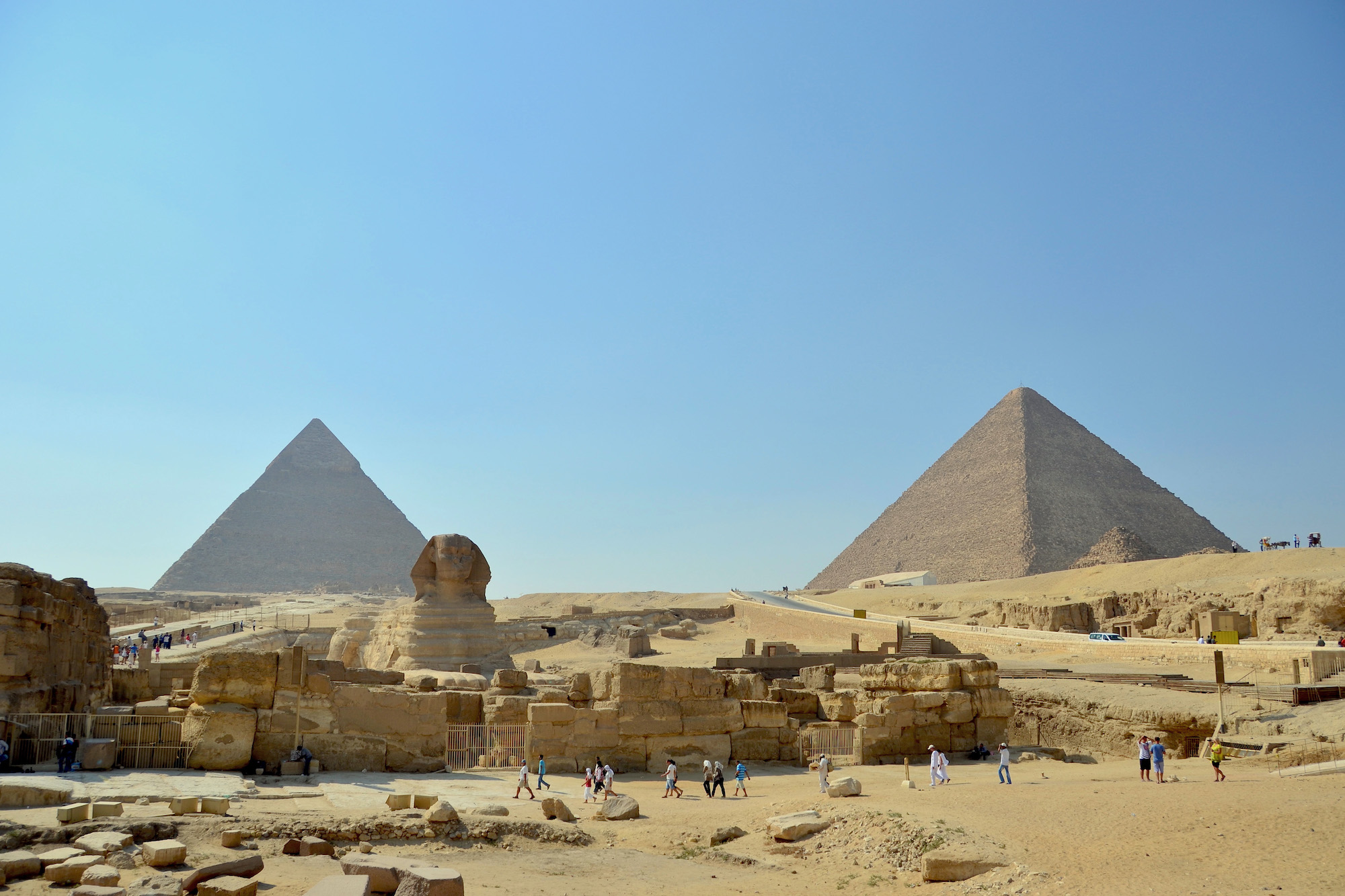 Other FAQ About Visiting Cairo
How can I spend 3 days in Cairo?
3 days is an ideal amount of time to spend in Cairo. After spending your first day exploring central Cairo attractions such as Old Cairo and Khan el-Khalili Bazaar, visit the Pyramids (the famous three of Giza, as well as some lesser-visited ones) on day two. On day three, you can either take a day trip to Alexandria, or spend the night in the White Desert just to the west of Cairo's city center.
Is Cairo worth visiting?
Cairo is absolutely worth visiting! Whether for the friendliness of the local people, the authenticity of the culture and cityscape, to the fact that you probably aren't expecting much before your trip, the "City of a Thousand Minarets" is also the city of a thousand surprises, the vast majority of them pleasant ones.
Is Egypt safe at night?
On one hand, Egypt is generally safe from violent crime, as is the case in most Muslim countries. On the other hand, petty theft is common in central Cairo. While heinous crimes such as sexual assault of women and terrorist attacks get a lot of attention in the media, the reality is that these are exceedingly rare possibilities.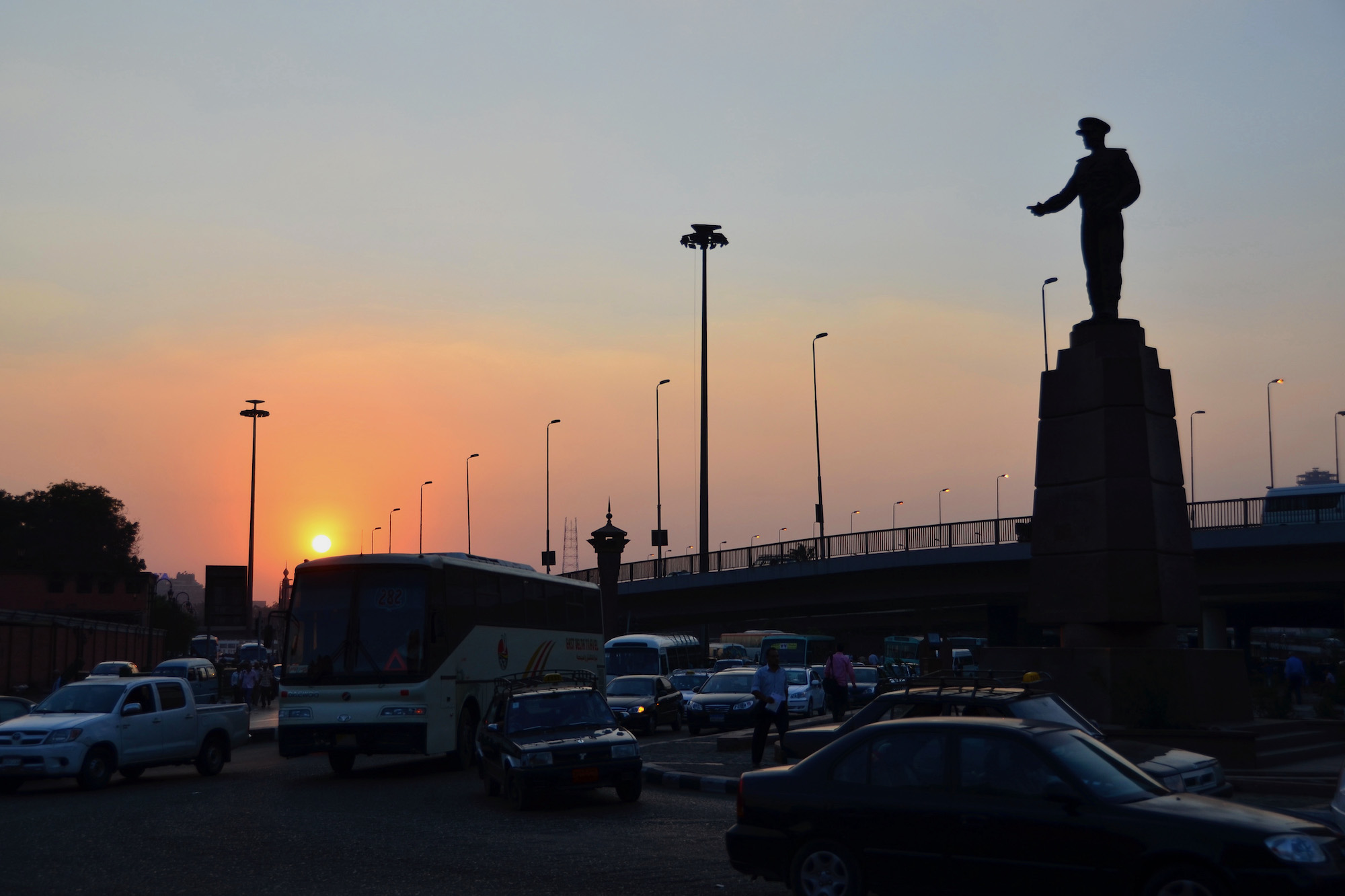 The Bottom Line
I hope this Cairo itinerary has inspired you to give Egypt's capital more of a chance than other bloggers might recommend. In spite of its questionable reputation, Cairo is a city that's full of treasure for those willing to dig for them, and which transcends many of the stereotypes circulating about it, even if some of them are fair. This is to say nothing about its proximity to the Pyramids of Giza, and its usefulness as a place to burn off your jet lag before heading off to some of Egypt's more exotic destination. Two things (or three, or four) can be true at the same time, after all.