On one hand, the Banff vs Jasper is dead on arrival. Both of these national parks are among the most beautiful in the world, with timeless natural scenery, world-class facilities and four well-defined seasons, each more stunning than the last.
On the other hand, Alberta is an absolutely massive province, which can take weeks or even months to fully explore. Since most travelers (especially Americans heading north of the border) only devote about 7-10 days to Alberta, as my sister and I did on our road trip a few years ago, you probably need to choose one of these two parks.
The good news? Your next trip to Alberta probably won't be your last. The better news? No matter which choice you end up making, you'll find everything you need to help you decide over the next few paragraphs.
NOTE: Covid-19 (specifically, the policies set in response to the coronavirus pandemic) is having a large impact on travel to and within Canada. Click here to learn more.
Understanding Alberta's Geography
Before I get into the differences between Banff vs Jasper, I thought a geography lesson would be helpful. Well, nothing too in-depth, or particularly complicated. Rather, understanding even the basic special arrangement of Alberta's national parks, both in relation to the provinces major cities as well as to the Canadian Rockies, will make planning your trip a great deal easier (I mean, assuming you don't want to go old school and look at a map!).
If you think of Alberta as a rectangle, the cities of Calgary and Edmonton are on the right side—Calgary in the bottom corner, Edmonton in the bottom one. On the left side, Jasper is in the top corner, Banff is in the bottom; the Rockies divide the rectangle into two halves, more or less. Still confused? Consider using CBD roll on to focus your mind and lessen your distractions, then read what I've just written again.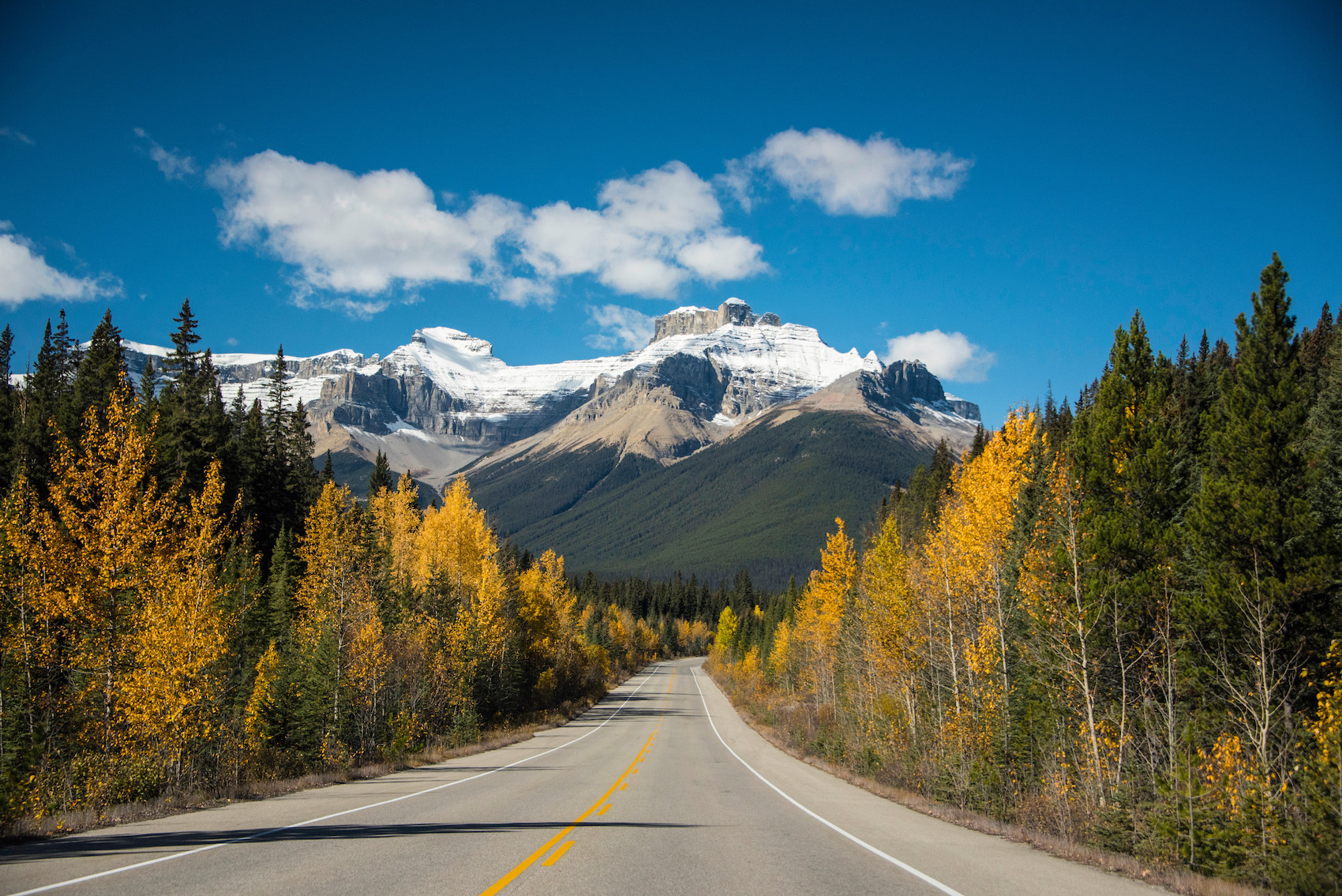 Main Differences Between Jasper and Banff
Location and access
Banff National Park is located less than two hours by car from Calgary, Alberta's largest city; buses (albeit not especially convenient ones, as far as most travelers are concerned) also run from Calgary to Banff town. Jasper, on the other hand, is to the west of Edmonton, which is both smaller and less connected to the world and North America than Calgary.
Attractions
On one hand, comparing attractions in Banff vs Jasper is pointless—all are gorgeous and absolutely worthy of any journey you need to make. On the other hand, it's difficult to claim that Jasper attractions such as Maligne Canyon or Athabasca Falls are as well known as Banff's Lake Louise or even the Columbia Icefields.
Best time to visit
To some extent, both Banff and Jasper are 365-day destinations. On the other hand, Banff gets warm a bit earlier in the year, and stays warmer longer—the months of June and September can just as easily see summery conditions as spring-like or autumnal ones. In Jasper, conversely, winter hits harder and more immediately, which is a plus for snow-seekers.
Popularity
When it comes to popularity, certainly among foreign visitors, there isn't much of a competition between Banff vs Jasper. Banff received more than 4 million visitors in 2019, the last year before Covid-19, while only about 2.5 million visited Jasper. This doesn't necessarily reflect on the quality of either; indeed, many travelers will prefer Jasper's comparably quietness.
Optimal trip length
Assuming you don't combine the parks into one trip (which, ultimately, is my recommendation), you will need approximately the same amount of time (3-5 days) to explore each of Alberta's famous national parks. While Jasper is a bit larger and has attractions that are more spread out, Banff has more places of interest, connected by better and easier-to-drive roads.
Why You Should Drive the Icefields Parkway
A trip to Alberta is not really a trip to Alberta unless you drive around the province. Part of this is practical. Public transportation outside Alberta's major cities is lacking; even if schedules were more robust, the sheer size of the province would make traveling by bus and train untenable. On the other hand, part of this is to do with the other (and, now, cliché) travel adage about the journey vs. the destination.
Ironically, given the subject of this article, driving the Icefields Parkway (the stunning highway that connects Alberta's National Parks) somewhat nullifies the Banff vs Jasper debate. Driving between Banff and Jasper hammers home the extent to which the distinction between the parks exists in name only, and because of manmade boundaries between them. In reality, their beauty bleeds together, delightfully so.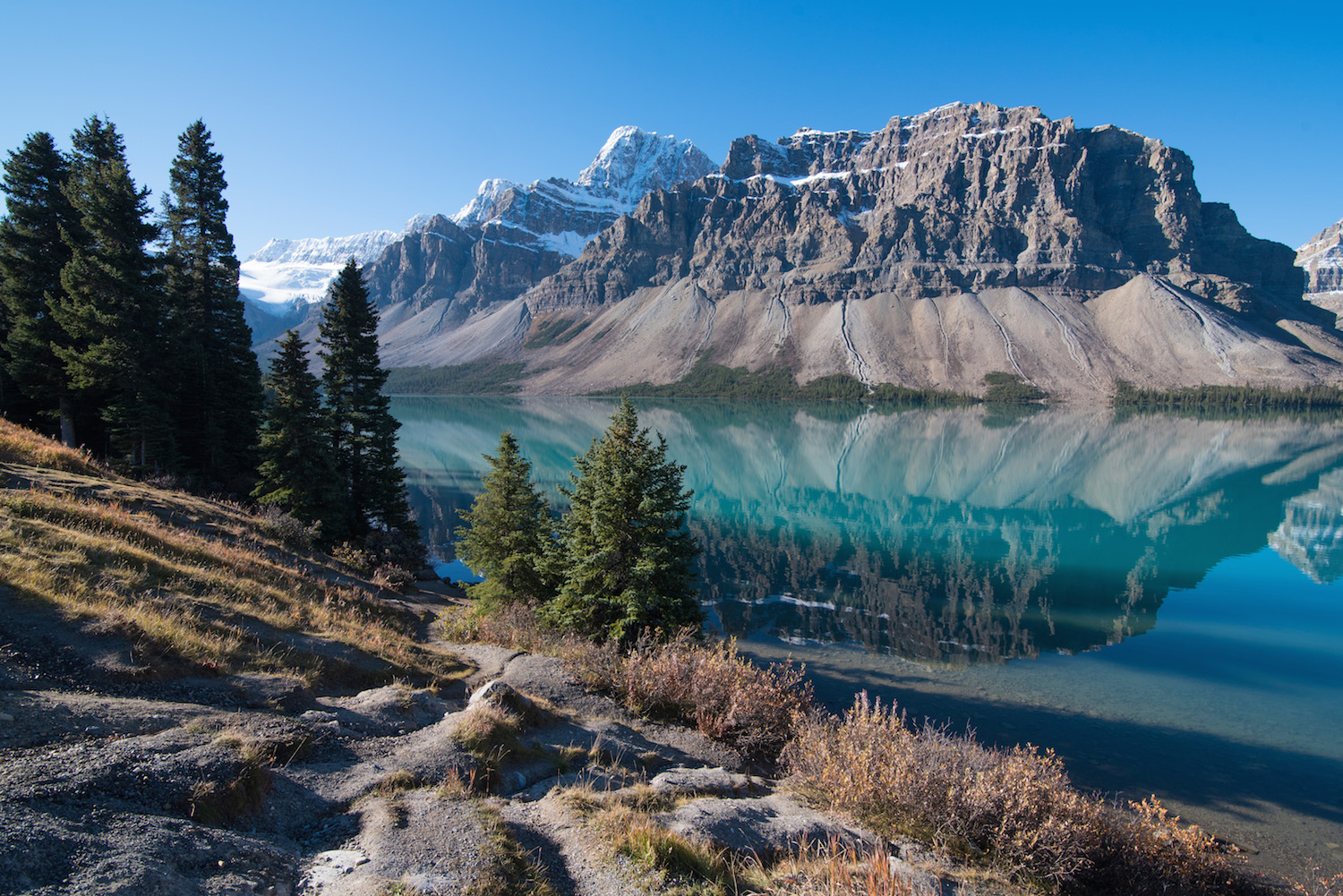 Other Banff vs Jasper FAQ
Which is better, Banff or Jasper?
Banff and Jasper are both replete with natural beauty, fine hotels and delicious restaurant and bar experiences. What really distinguishes them is their convenience and the ubiquity of their attractions. It's easier to access Banff, which is near the large city of Calgary, than it is to fly to smaller Edmonton and go to Jasper. Moreover, nowhere in Jasper is as universally known as Banff's Lake Louise.
Is it worth going to Jasper from Banff?
If you have enough time to make the drive between the parks, and then to devote at least 2-3 days to exploring the treasures of Jasper, it is absolutely worth to continuing northward from Banff. If, on the other hand, you simply want to tick Jasper National Park off your Canada bucket list without really getting to know it, you might save it for another trip.
How many days do you need in Banff and Jasper?
While you could spend months or even years exploring Alberta's national parks and not see everything, let's be realistic: Most people only have a couple weeks per year to travel! With this in mind, I would say that a 10-day trip will allow you not only to see the highlights of Banff and Jasper, but to spend at least in night in Calgary and/or Edmonton on the way in or out, to enjoy some city creature comforts.
The Bottom Line
Choosing between Banff vs Jasper is like deciding between chocolate cake and chocolate ice cream—can you really say that "delicious" is preferable to "delectable"? While Banff, being near the larger city of Calgary, is more easily accessible to the majority of travelers, there's value in visiting Jasper as well, whether you make the journey between the parks by car, or hop a flight to Edmonton. The wonderful thing about this debate—which, let's be honest, isn't really much of a debate—is that no matter which one you choose, you're in for an outstanding vacation you'll never forget. Moreover, your first trip to Alberta almost certainly won't be your last, particularly if you hire me to plan it.