Cambodia's popularity as a tourist destination has skyrocketed in recent years—well, at least pre-pandemic. Over 6.5 million people visited the country in 2019, an increase of more than 4 million compared to 10 years earlier.
One reason why Cambodia has grown in popularity among American tourists is that the Cambodia visa for US citizens is now available online. You simply submit the application electronically and receive the approved visa by email, which you then show to an official upon arrival at the airport in Phnom Penh or Siem Reap.
With your visa in hand, you'll have up to 30 days to explore this fascinating corner of Southeast Asia. Read on to find out what Cambodia is known for and why you need to add it to your bucket list (if it isn't there already).
When Can We Visit Cambodia Again?
Before I delve into specific Cambodia attractions, I thought it would be helpful to address the elephant in the room: When, precisely, will we able to visit Cambodia again? While some of you will be reading this in the distance future, when Covid-19 is nothing but a bad memory, the reality is that Cambodia remains off-limits to the majority of foreign visitors as of early 2021. Ongoing restrictions are complicated by a new outbreak of the disease, and the country's relatively slow vaccine rollout.
The good news is that scientists expect the acute phase of the pandemic to be over sometime in the first half of 2021, which means the prospects for tourism to Cambodia in the second half are relatively good. In the worse case scenario, I would expect tourism to Cambodia to be possible again in early 2022. You can minimize your chances for disappointment by planning a more general itinerary now, and waiting until later to attach it to specific dates.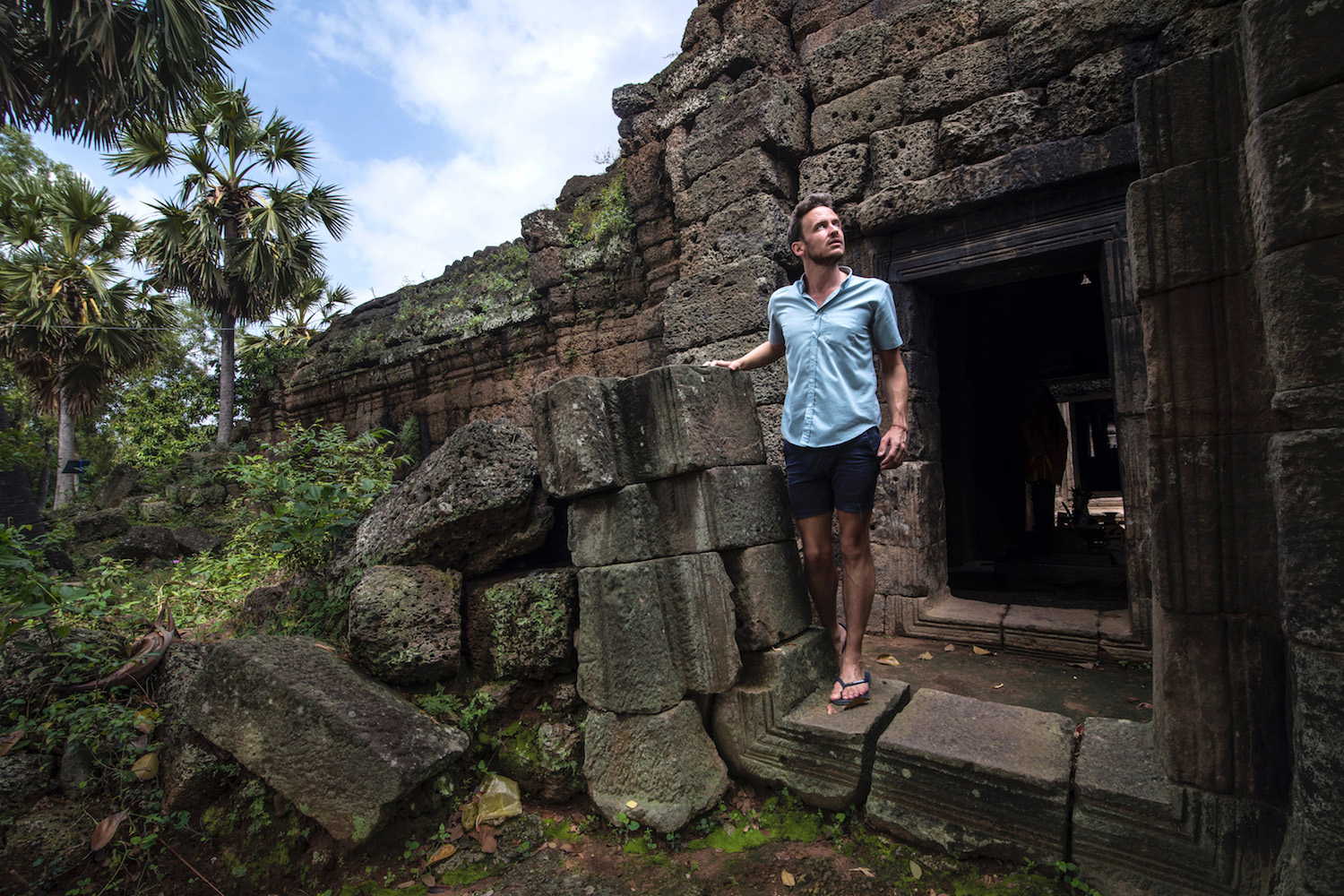 Amazing things to see and do in Cambodia
Say a prayer at Angkor Wat
No travel guide to Cambodia would be complete without mentioning Angkor Wat. The vast temple complex, which is the most famous Cambodia attraction, is a UNESCO World Heritage Site that's well-known across the globe. Given the size of the archaeological site—more than 162 hectares—it's worth dedicating a couple of days of your trip to exploring Angkor Wat. TIP: Arrive around 5 am to enjoy the most unforgettable sunrises of your life!
Discover stunning natural beauty
From forests and mountains to rivers and lakes, Cambodia boasts incredible natural landscapes. Tonlé Sap Lake in Siem Reap, for example, is the largest freshwater lake in Southeast Asia. It's famous not only for wildlife, but its culture, specifically the "floating villages." The most-visited one is probably Chong Khneas, which features houses, shops, and schools all elevated above the water.
Take a dip at Koh Rong
Cambodia has hundreds of miles of stunning beaches along the Gulf of Thailand. The country's real paradise, however, resides in the idyllic islands off the mainland, namely Koh Rong. Boasting long stretches of white sand and turquoise waters, Koh Rong is an ideal alternative to travelers who find the islands of Thailand too commercial. This is especially case with all the new hotels being built!
Taste Cambodian cuisine (and street food!)
If you've never tried traditional Cambodian food, you're in for a treat. The Khmer diet is champions rice, freshwater fish, meat and vegetables, all packed with color and flavor. Cambodia's national dish Amok mixes fish, coconut milk, and curry paste, served in banana leaves. Other popular dishes include Samlor Machu Trey, a sweet and sour fish soup, and a stir-fried lemongrass beef known as Char Kroeung Sach Ko. If you don't eat meat or fish, there are plenty of vegetarian dishes, too.
Make peace with Cambodia's past
Part of what makes Cambodia so special in the present day is that its past was anything but easy. Following the Millennium-long decline of the Khmer kingdom, one of the most powerful empires of the ancient world, the 20th century saw dictator Pol Pot commit one of the worst genocides in history. While visiting places such as the Killing Fields and S-21 Prison is not "feel good" tourism, there is something to be said about learning from the past only when we confront it.
Siem Ream vs. Phnom Penh
Although not a hard and fast rule, the majority of Cambodia attractions are located in or around the major cities of Phnom Penh and Siem Reap. It's not a secret, if you've visited Cambodia, that the majority of travelers prefer laid-back, bar-and-restaurant filled Siem Reap, which is close to Angkor Wat. A good and very well-traveled friend of mine once referred to the Cambodian capital of Phnom Penh, conversely, as a place "filled with darkness."
It's an unfair assessment, but one I've heard from a relatively large number of other travelers. On the other hand, I find Phnom Penh much richer than its more beloved little sister city, whether because of the large collection of Art Deco architecture, the comparatively cosmopolitan feel or, perhaps strangely, much of the latent darkness my friend cited as making her dislike the city.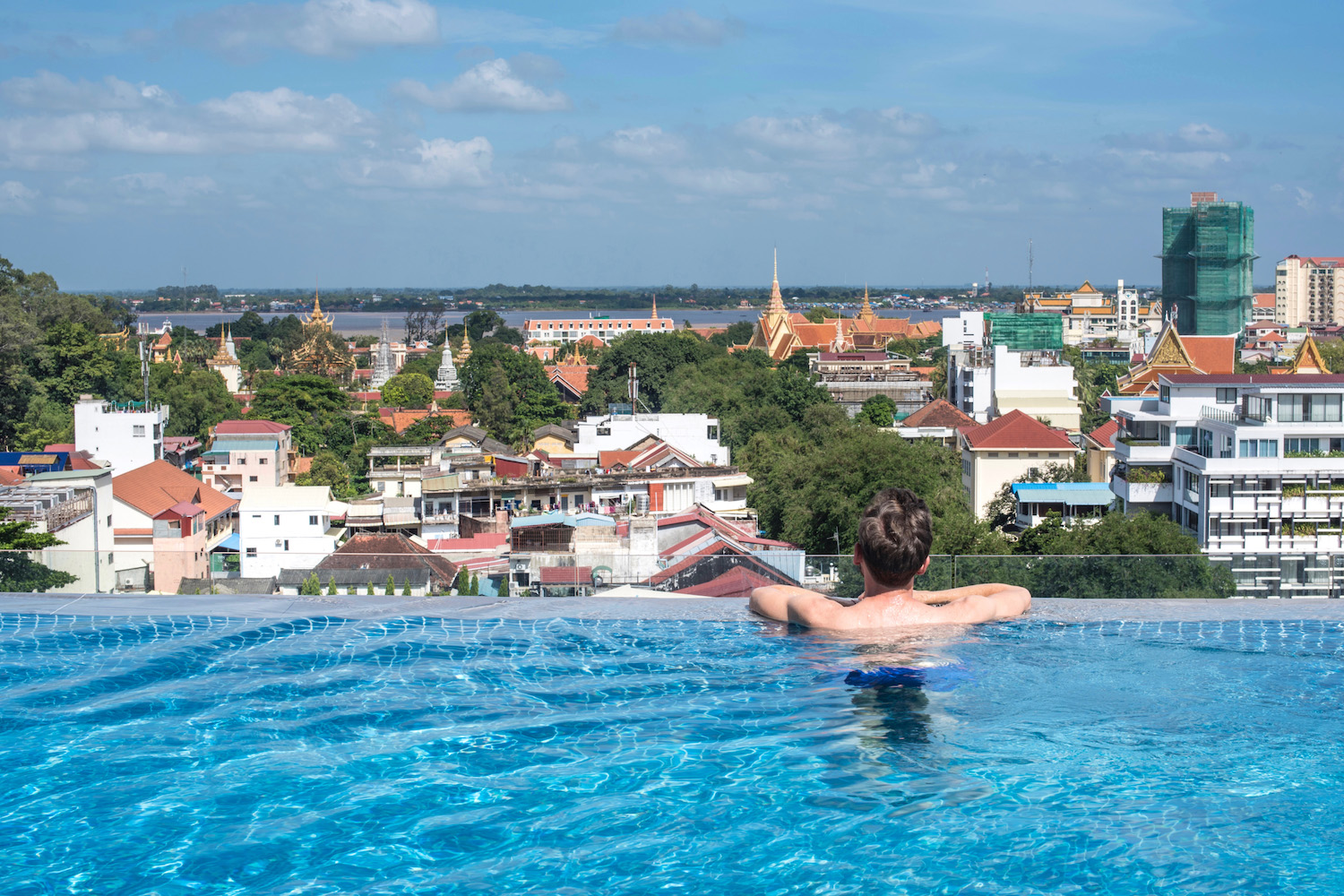 Other FAQ About Cambodia Attractions
What is Cambodia best known for?
Cambodia is best known for the Angkor Wat UNESCO World Heritage site, a sprawling temple complex located on the outskirts of Siem Reap. On the other hand, Cambodia is infamous for the war crimes of Pol Pot, a maniacal dictator who slaughtered millions of innocent Cambodians during the 1970s.
Is Cambodia dangerous for tourists?
Cambodia is not dangerous in terms of violent crime, or even widespread petty theft. On the other hand, a trip to Cambodia exposes travelers to many of the same hazards as travel elsewhere in Southeast Asia, such as poor road conditions, mosquito-born illness (namely Dengue fever) and food poisoning.
What famous landmarks exist in Cambodia?
Beyond Angkor Wat, Cambodia is also famous for the Killing Fields and S-21 Prison in Phnom Penh, as well as the Independence Monument, which is also located within the city. Beyond these, however, many of Cambodia's landmarks are actually natural, from the world-famous Mekong River to lesser-known treasures like Tonle Sap Lake and Koh Rong island.
The Bottom Line
No one knows when we'll be able to enjoy Cambodia attractions again, but we're all more eager than ever to re-discover them. I'm confident that once the nightmare of Covid-19 is behind is, Cambodia will quickly get back on the trajectory that defined it pre-pandemic. That is to say, one of Southeast Asia's most popular tourist destinations. As we wait for Cambodia (and, indeed, the rest of the world) to re-open, now is the time to get inspired. Will you trek amid the ruins of the vast Angkor Wat temple complex, discover Cambodian gastronomy in underrated Phnom Penh or hit the beach on the sugar-white sand of Koh Rong?