Is Cambodia worth visiting? Yes, but maybe not for the reason you're expecting—which, let's be honest, can be summed up in two words: Angkor Wat.
Indeed, Cambodia looks very small on the map, which makes it tempting to reduce the country to its most famous tourist attraction. But from the palm-fringed islands along the coast to the surprising colonial heritage architecture of the national capital, Cambodia is nothing if not a land of surprises.
Whether or not you're currently set on visiting Cambodia, I hope you'll stay with me for the next few paragraphs. You might just have a ticket booked by the time this article is done!
My Cambodia Experience(s)
One reason I so passionately believe that Cambodia is worth visiting? It was among the first places I ever visited in Southeast Asia. I arrived in Siem Reap on my 25th birthday, which I was determined to spend—you guessed it—at Angkor Wat. Both the temple and the city itself impressed me. But for reasons that were mostly logistical and fleeting, I didn't visit Cambodia again for more than seven years.
The good news is that by that time, I was living in Thailand: Cambodia was an easy weekend trip and I took plenty of them. My last one was in early 2019, less than a year before Covid-19 emerged from Wuhan and the pandemic began. I haven't yet been back, at the time I'm writing this, although I do hope that will change by the time 2022 is out.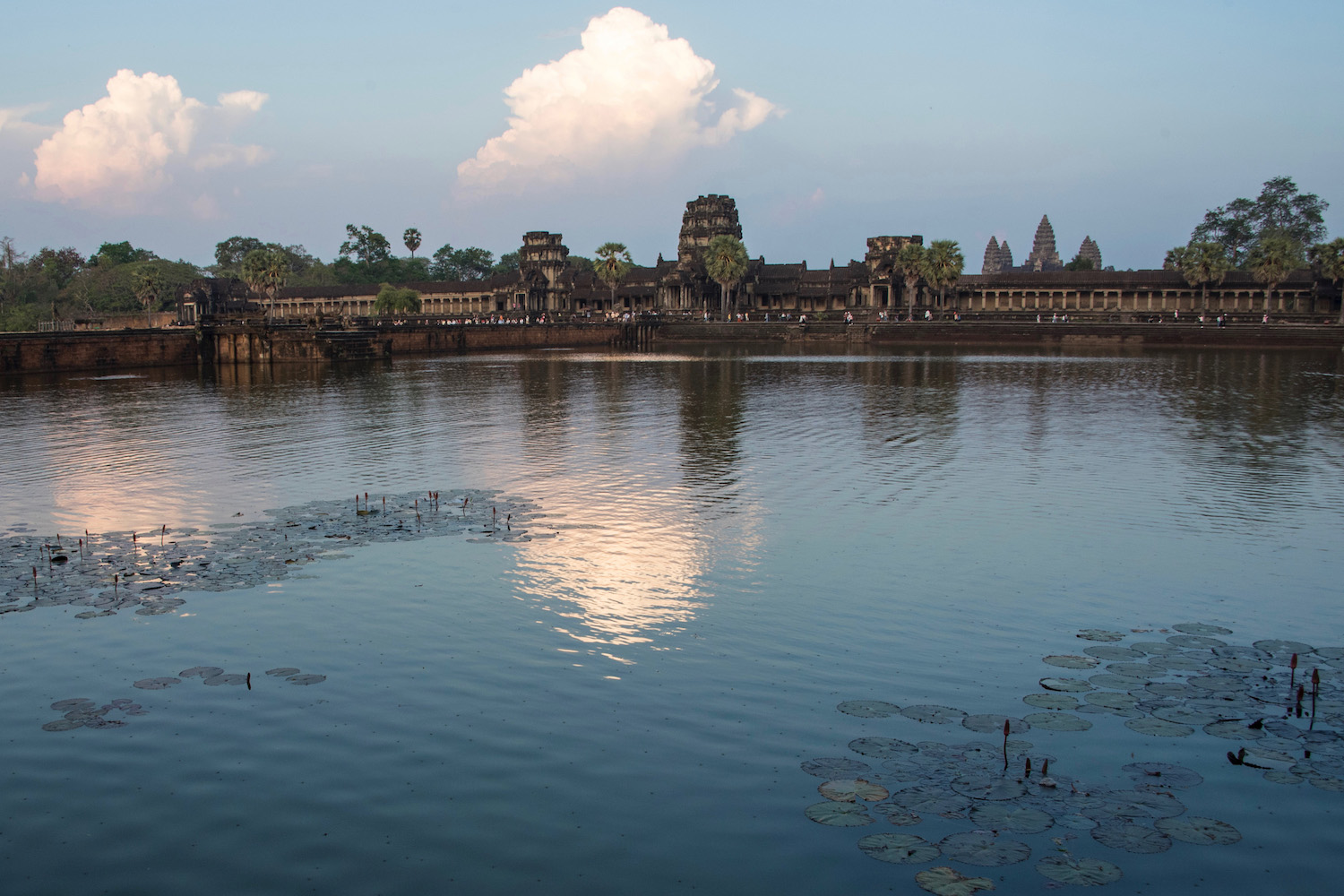 Amazing Things to Do in Cambodia (Besides Visit Angkor Wat)
Lean into dark history
Oddly, one of the things I've come to find makes Cambodia worth visiting is something many visitors shy away from. I'm talking specifically about the genocide inflicted by Pol Pot, and attractions such as the Killing Fields and the Tuol Sleng Genocide Museum at T-21 Prison, both in the Phnom Penh area. (TIP: If you can't visit Cambodia right now, you can also watch the fantastic film "First, They Killed My Father" on your favorite streaming service.)
Try your luck
There is a prohibition on gambling, but it only applies to Cambodian citizens. The country's casinos, around 75 in number, pull in an impressive 29 million USD in revenue from tourists each year. For local people, Cambodia's gambling laws also apply to online venues. However, while Cambodians are unable to take advantage of getting a bonus at a casino, you can still try your luck as a tourist, exploring everything Cambodia has to offer.
Go off the beaten path
The bad news? Cambodia is significantly smaller than more popular countries in Southeast Asia, with the exception of tiny Singapore. The good news? There's still plenty of alternative destinations to explore. Some of my favorites include Kep, a mountainous province near the sea, and Battambang, a city that has almost as many colonial buildings as Phnom Penh.
Discover Khmer cuisine
Food is a big part of what makes Cambodia worth visiting, even though Khmer cuisine is much less popular than its counterparts in Thailand and Vietnam. My personal favorite is amok, an aromatic coconut-milk based dish that pairs meat or fish with a spicy curry, served over jasmine rice and wrapped in a banana leaf. It seems like a cousin to other regional curries, but is also very much its own thing.
Hit the beach
Now, I'll be honest: Cambodia's beaches and islands don't compare with the variety you can find next door in Thailand. With this being said, one island in particular—Koh Rong, located just off the shore of Sihanoukville city—is pretty darned impressive. If you've ever been to Thailand's Trat archipelago, which is so close you can almost swim, you have an idea of what to expect.
How Long Should You Stay in Cambodia?
How many days in Cambodia is enough? Not surprisingly, I'd say the answer to this question relates most directly to how many places you plan to visit, and what you expect to do. If you simply plan to pop over from Thailand to see Angkor Wat, a trip as short as 2-3 days can do the trick, particularly if you're visiting in the post-pandemic future, when on-arrival Covid testing will be a thing of the past.
Part of what I believe that Cambodia is worth visiting is because of how adaptable it is. You can be just as satisfied enjoying a short city trip from a neighboring country as you can spending a week or longer. Cambodia also pairs well with other countries. One of my very favorite trips is finishing up in Cambodia, then traveling by bus to Don Det, Laos, home to the stunning 4,000 Islands, where you can see rare Irrawaddy dolphins!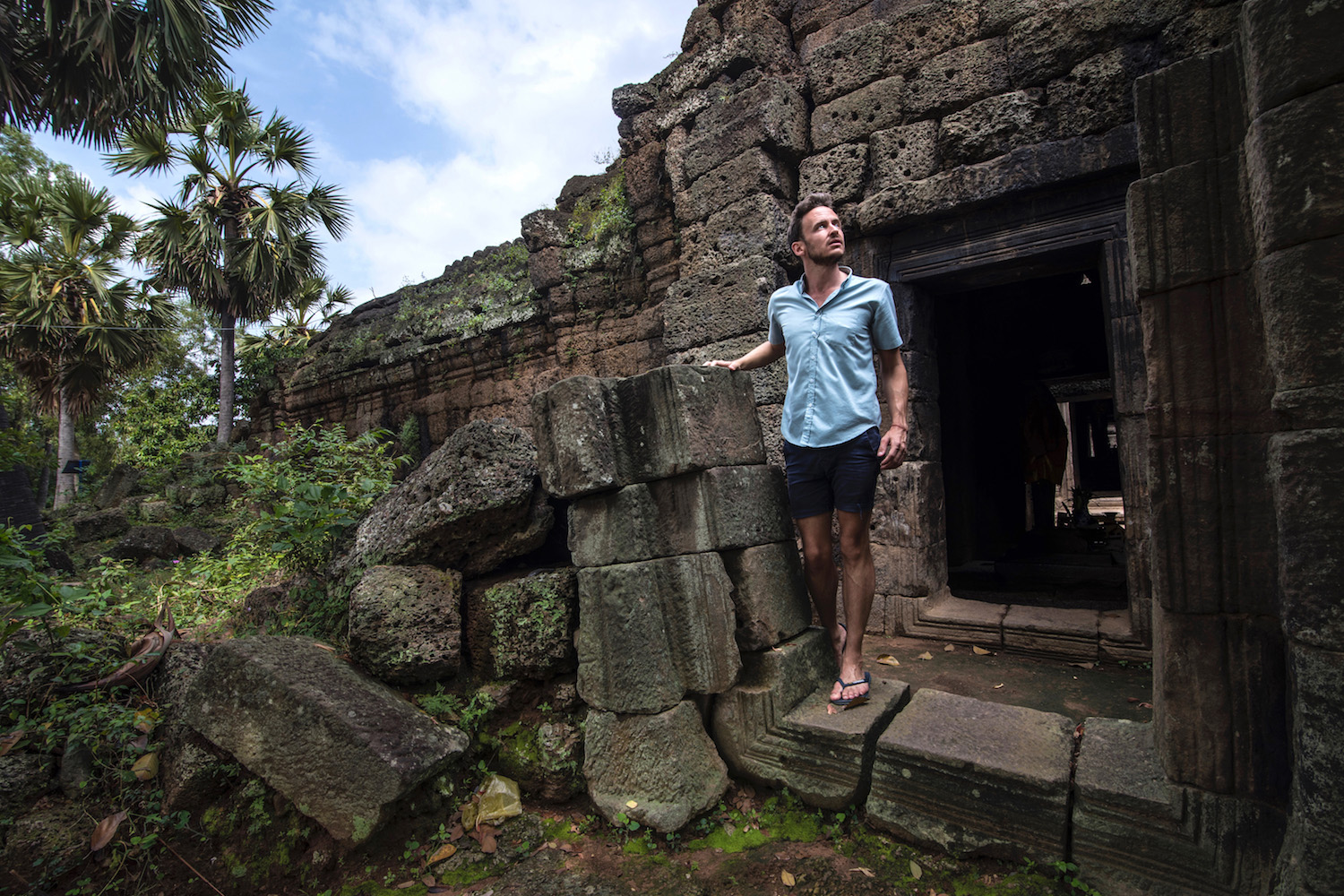 Other FAQ About Visiting Cambodia
Is Cambodia safe for tourists?
Cambodia is safe in the sense that tourists are unlikely to face robbery or violence. On the other hand, as is the case throughout much of the rest of Southeast Asia, hazardous roads present a big danger to all people in Cambodia. Likewise, food- and mosquito-borne illnesses are much more common in Cambodia than they are in Western countries.
Is Phnom Penh or Siem Reap better?
Personally, I enjoy spending time in Phnom Penh more than Siem Reap, even though I like both cities. While Siem Reap is a tourist town that mostly exists because of its proximity to Angkor Wat, Phnom Penh is a proper city with a rich heritage. The French-colonial architecture alone is enough to make me want to go back!
Is it better to go to Cambodia or Vietnam?
Ideally, you should visit both Cambodia and Vietnam if you have time. However, if you can only choose one, decide based on how long you have. With a week, for example, you'll be confined to just one region of Vietnam, or be forced to take a rushed trip through multiple ones—this time would be much more fruitfully spent in Cambodia. On the other hand, while a three-week trip through Vietnam can result in a different, unique experience every day, staying that long in Cambodia will almost certainly see you get bored.
The Bottom Line
Is Cambodia worth visiting? Absolutely, whether you fly in for a couple days from Bangkok to visit Angkor Wat, or take the time to explore the country more in-depth. For example, you could stay a week, and pair your temple time in Siem Reap with a long weekend in underrated Phnom Penh, and a few days on the beach in Koh Rong. Of course, no matter how long you stay in Cambodia or where you go, this country is sure to impress you—it punches much larger than the weight its size on the map would suggest. Consider hiring me as your Travel Coach to get the ultimate custom Cambodia itinerary.