One of my biggest regrets about living in Austin for over 10 years was that I didn't visit New Mexico enough. I mean, it's crazy—imagine living next door to the aptly-named Land of Enchantment, and only going a few times?
The good news, of course, is that travel is often about quality more than quality. And all of my trips to the immediate west were incredibly memorable, even if I didn't take enough of them.
The better news? If you're stressing over the Santa Fe vs Taos debate, what I'm about to say will calm your nerves. (Even if the conclusion I reach is less than definitive.)
Zooming Out on New Mexico
While Taos vs Santa Fe tends to dominate the discussion for visitors to New Mexico, the state is more than its northern reaches. In particular, the stunning White Sands National Park in the south is an absolute gem of a destination, to say nothing of spots peripheral to that, including the mountain village of Ruidoso and the ramshackle town of Alamogordo.
There's also the fact that, having lived in Texas during all my New Mexico trips, I was somewhat blinded to just how special the state is. For example, if I'd lived in Philadelphia and had been frequenting PA online casinos in order to finance my travels, I might've appreciated the aridness of the New Mexican landscape, the pure blue of the sky and the sheer spiciness of the cuisine.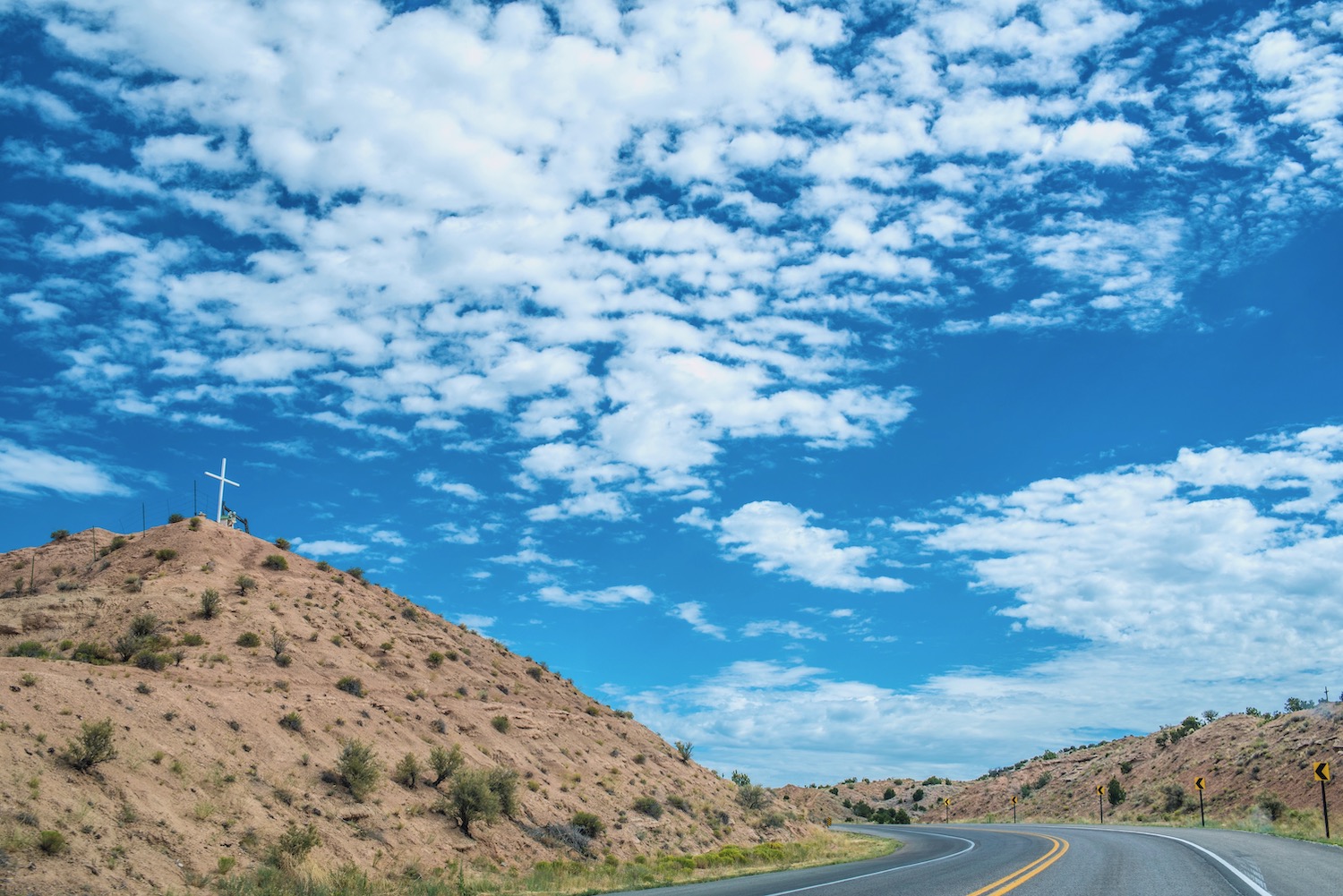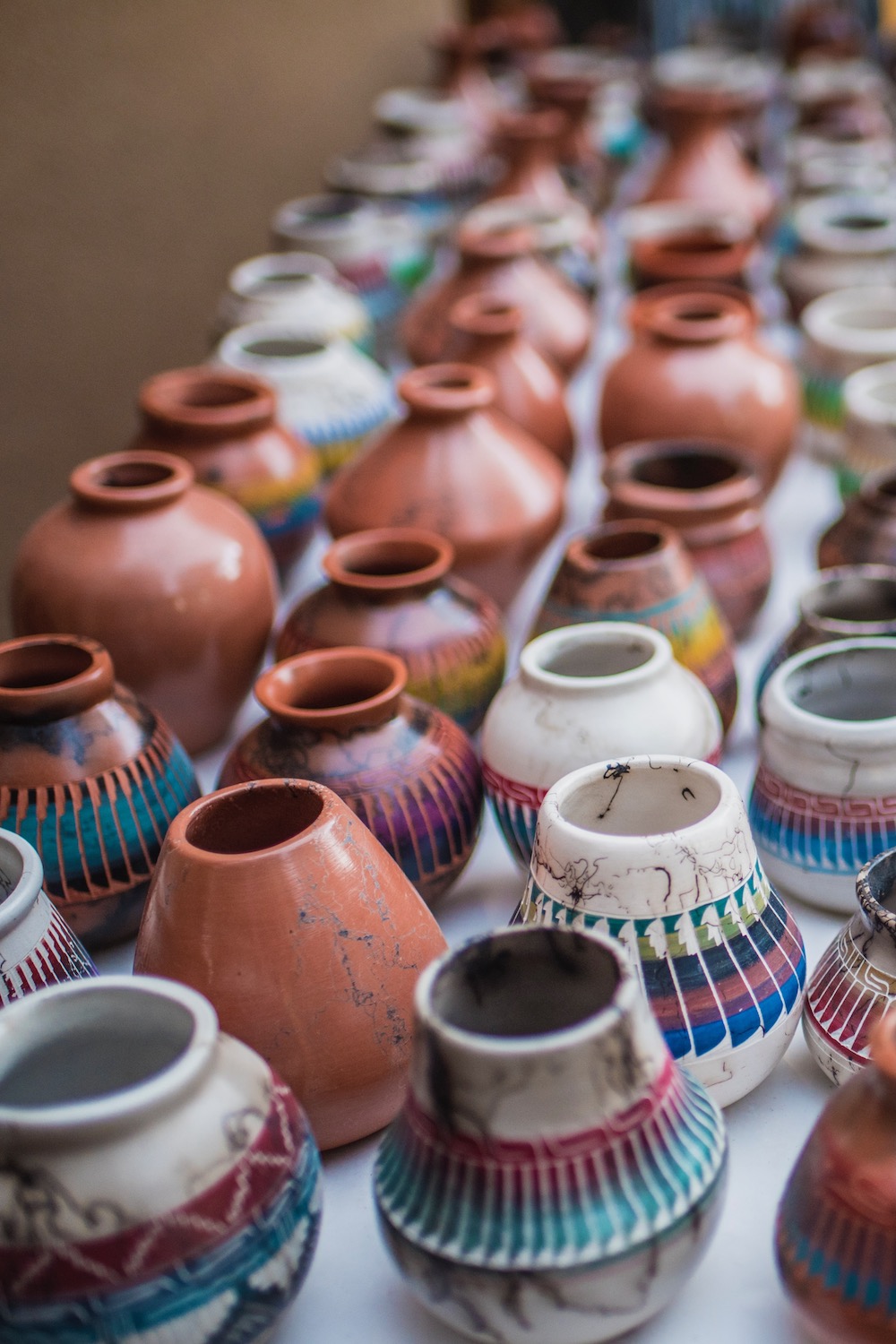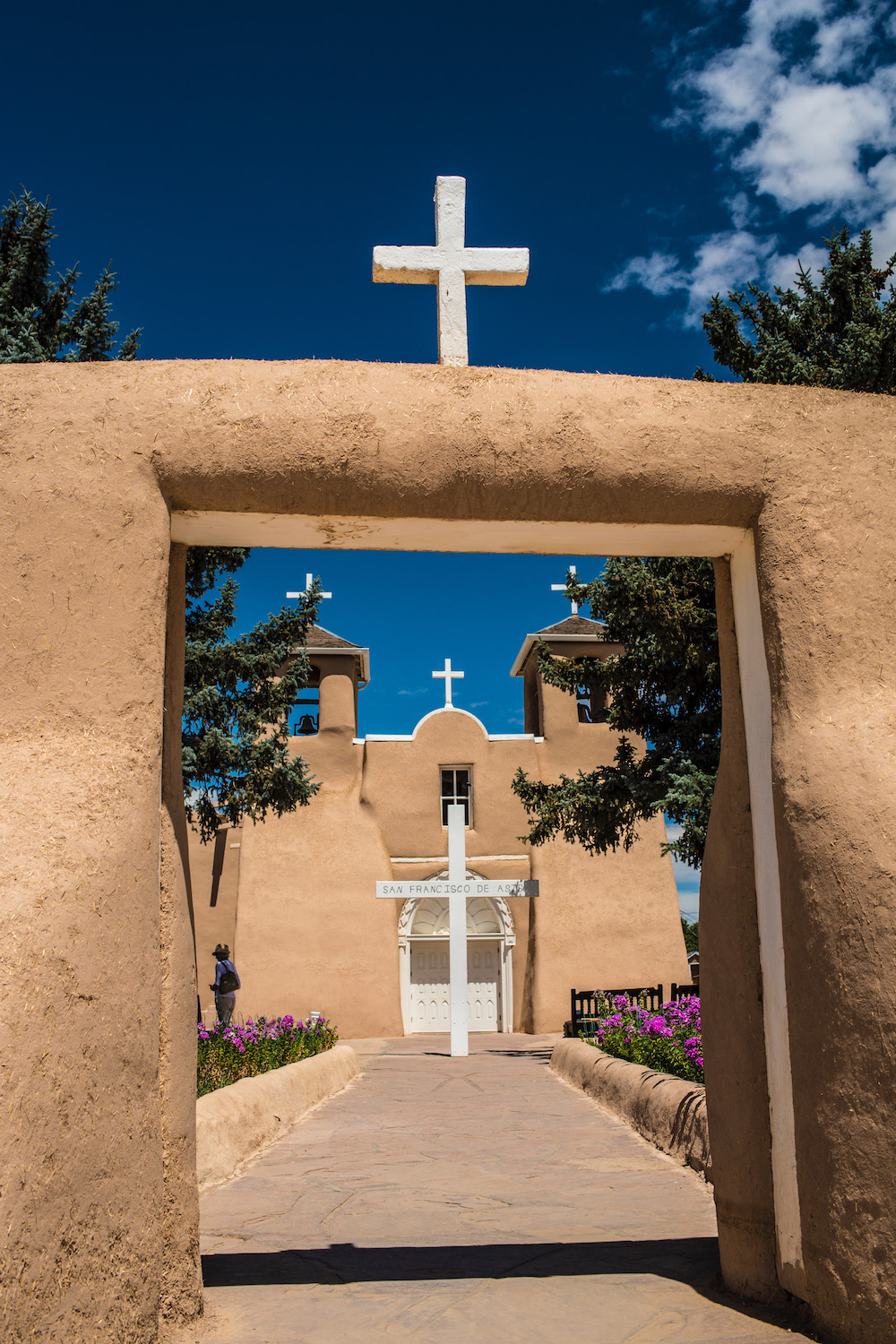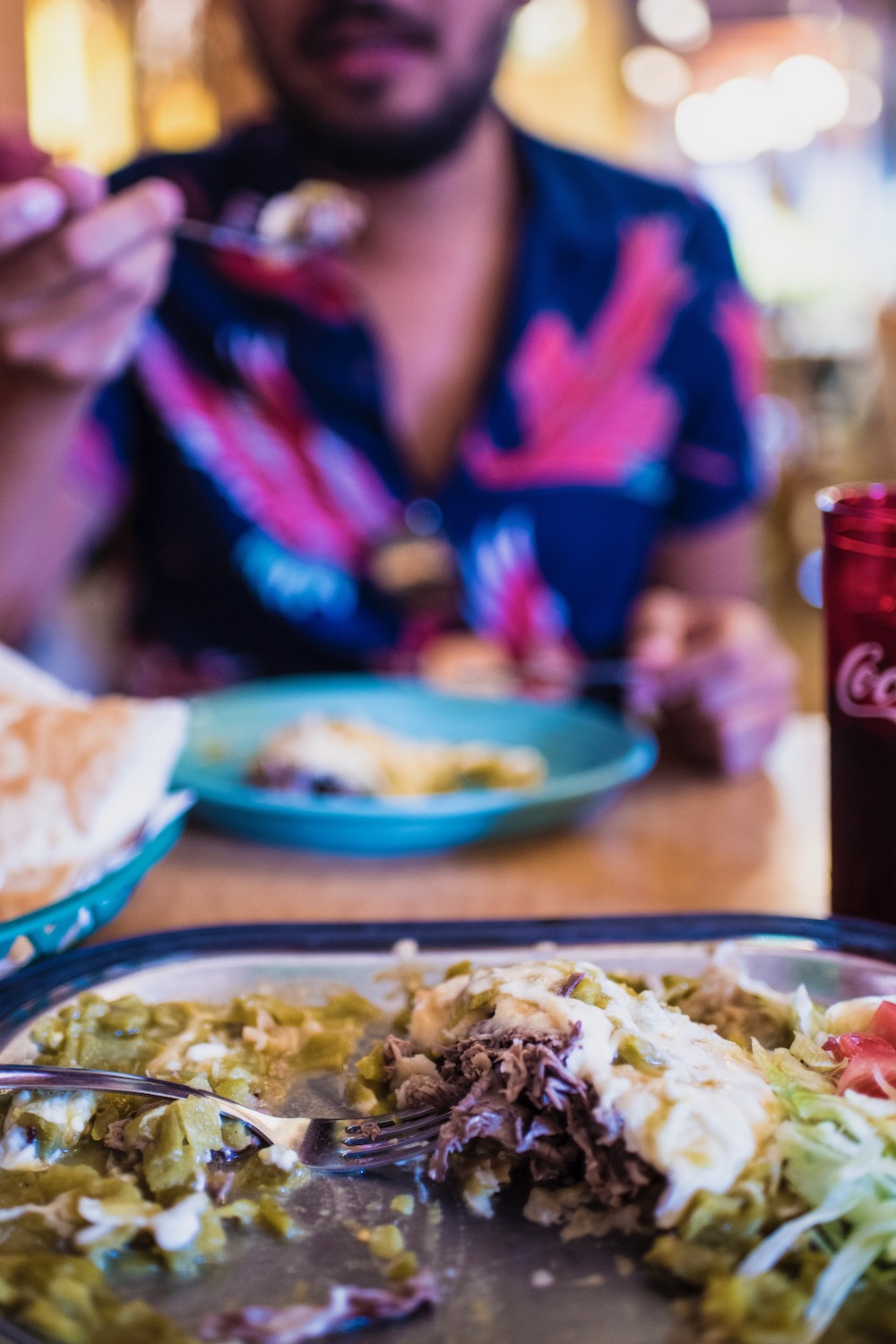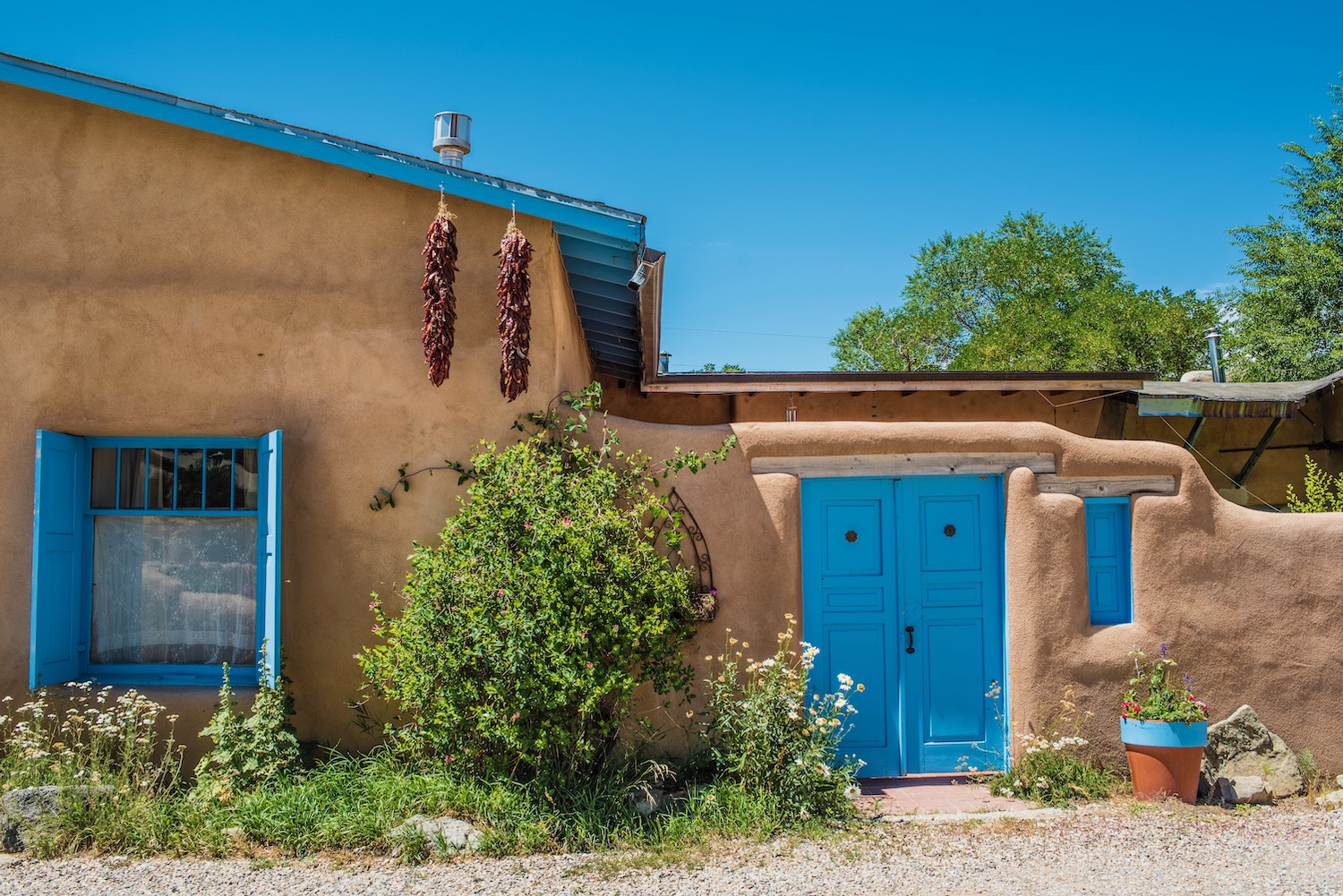 Taos
Ways to Compare Taos and Santa Fe
Vibe
In some ways, the vibes of these two cities are similar—spiritual, earthy, maybe a bit witchy. Santa Fe has older women selling handmade jewelry; Taos has chili peppers hanging on buildings everywhere. Santa Fe, however, in spite of this, is a larger city, and has a bit faster pace of life.
Attractions
When choosing Santa Fe or Taos, tourist appeal matters. The Taos Pueblo feels like a living museum, whether you explore San Francisco de Asis Mission, or visit Fechin House Art Museum. In Santa Fe, it's more about getting lost in the streets although certain attractions (Georgia O'Keefe Museum; Cross of the Martyrs viewpoint) predominate.
Cuisine
When it comes to food, you won't go hungry in either of these cities. Obviously, my favorite thing to eat when visiting them is traditional New Mexican cuisine like sopapillas. However, whether you take a more Tex-Mex route, or even go woo-woo vegan, you're guaranteed to eat well everywhere in northern New Mexico.
Landscape
Given that the cities are less than 90 minutes from one another by car, there's not a lot of differentiation in landscape, whether you end up preferring Taos or Santa Fe. Think towering, terra-cotta colored mountains and endless blue skies, where clouds slowly move toward the horizon as it someone has painted them there.
Hotels and shopping
While I can't guarantee they'll be affordable, you'll have your pick of accommodation in both Taos and Santa Fe, from roadside motels, to boutique inns to luxury properties in both the hotel and vacation rental category. As far as shopping is concerned? Let's just say that I hope you like dreamcatchers.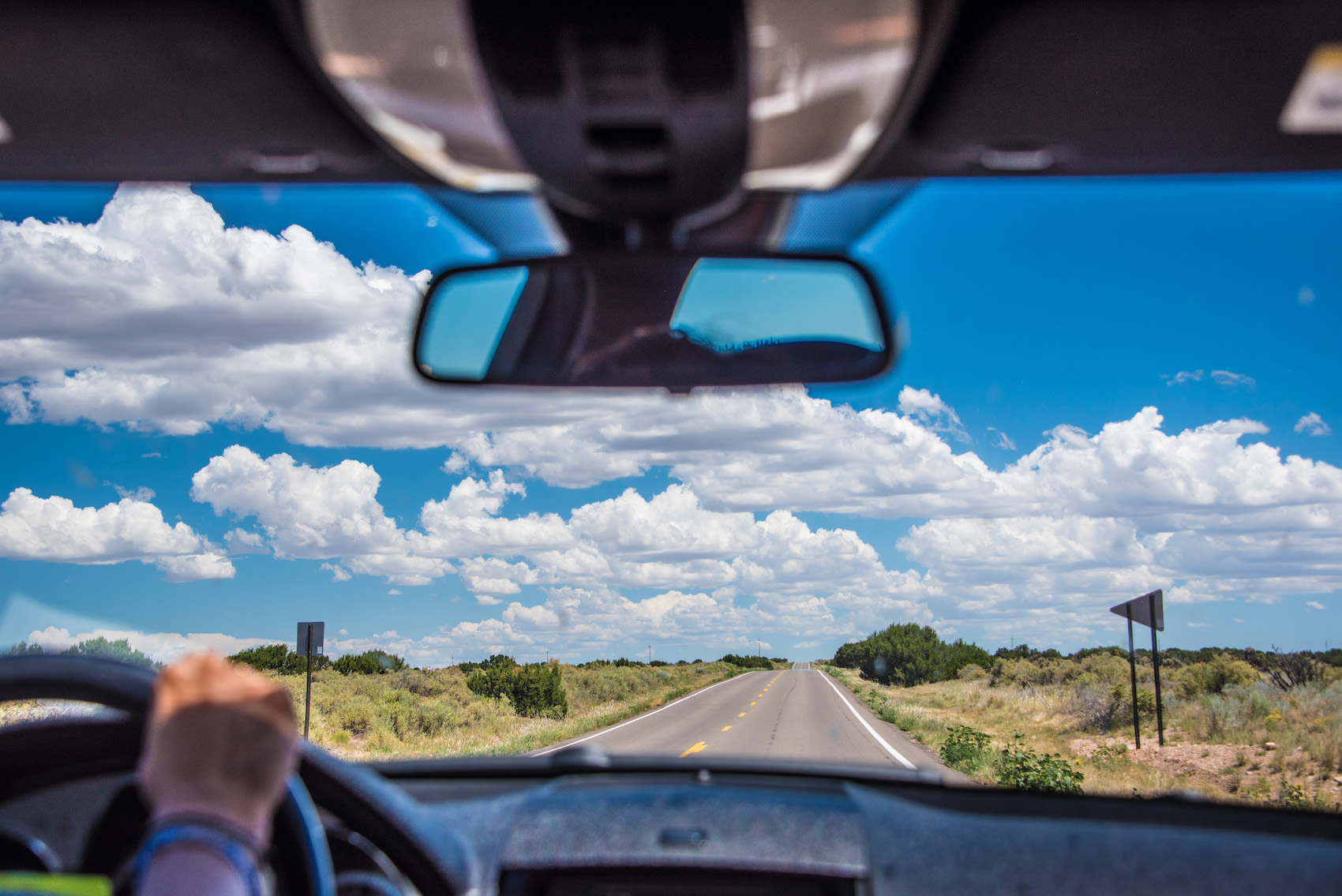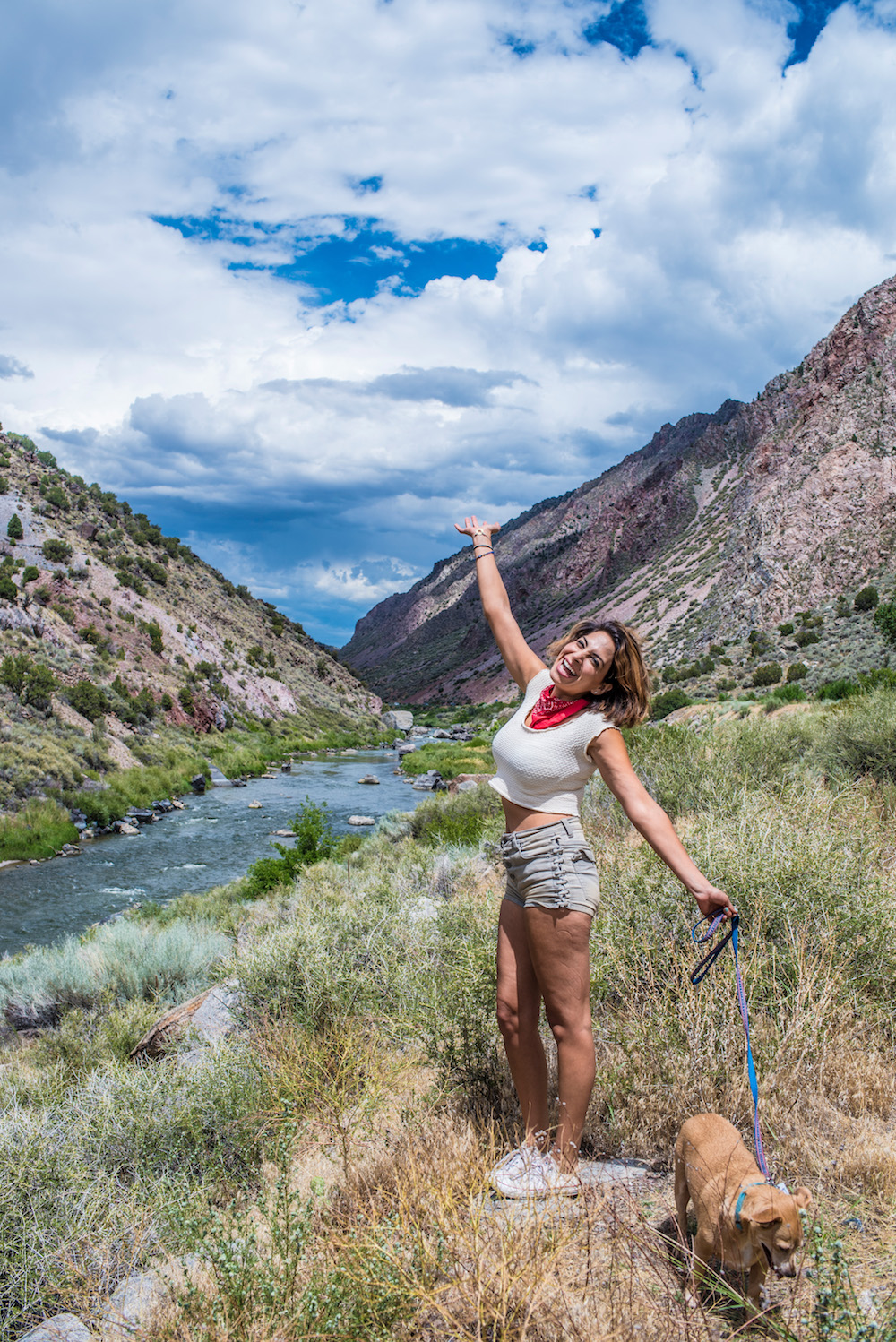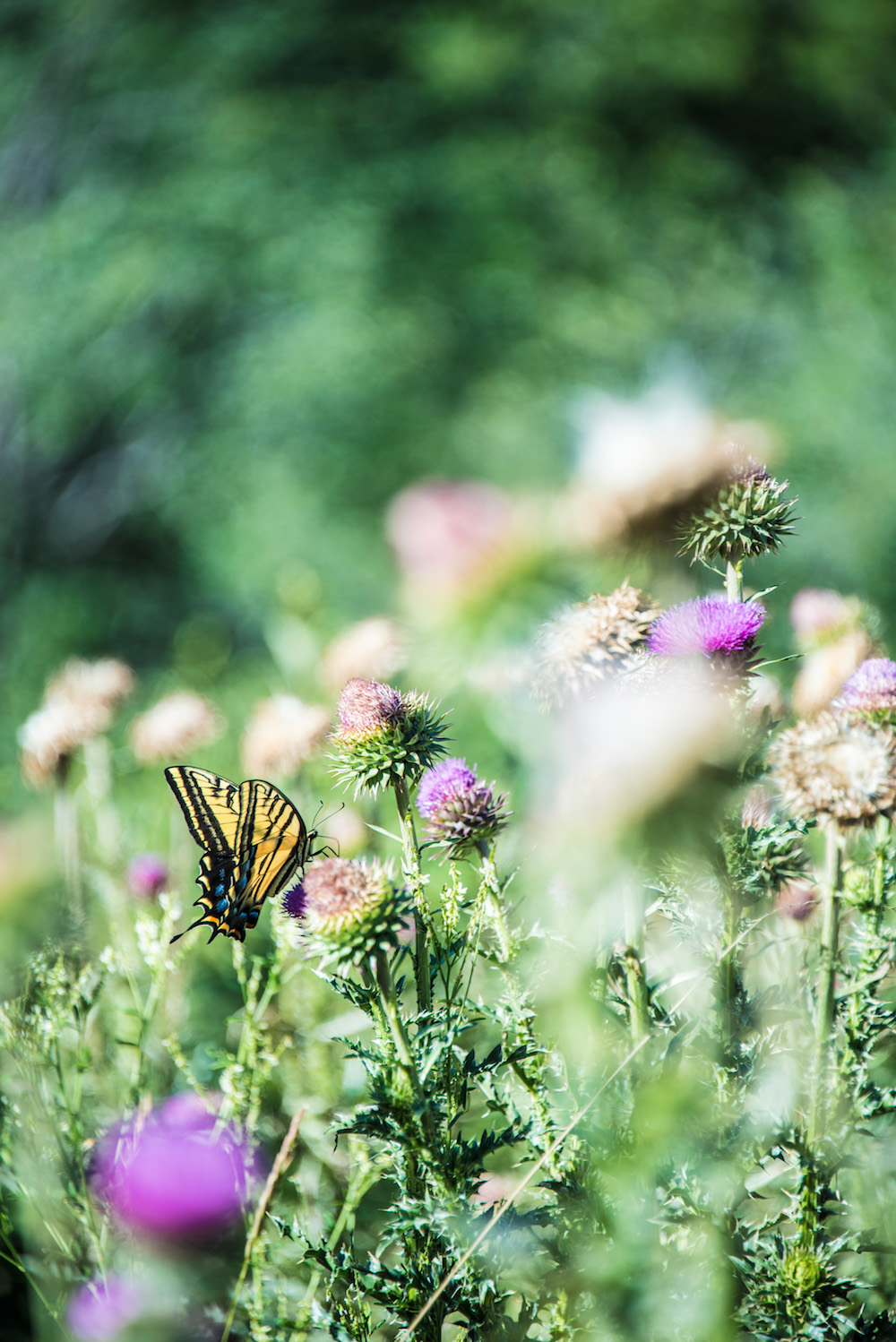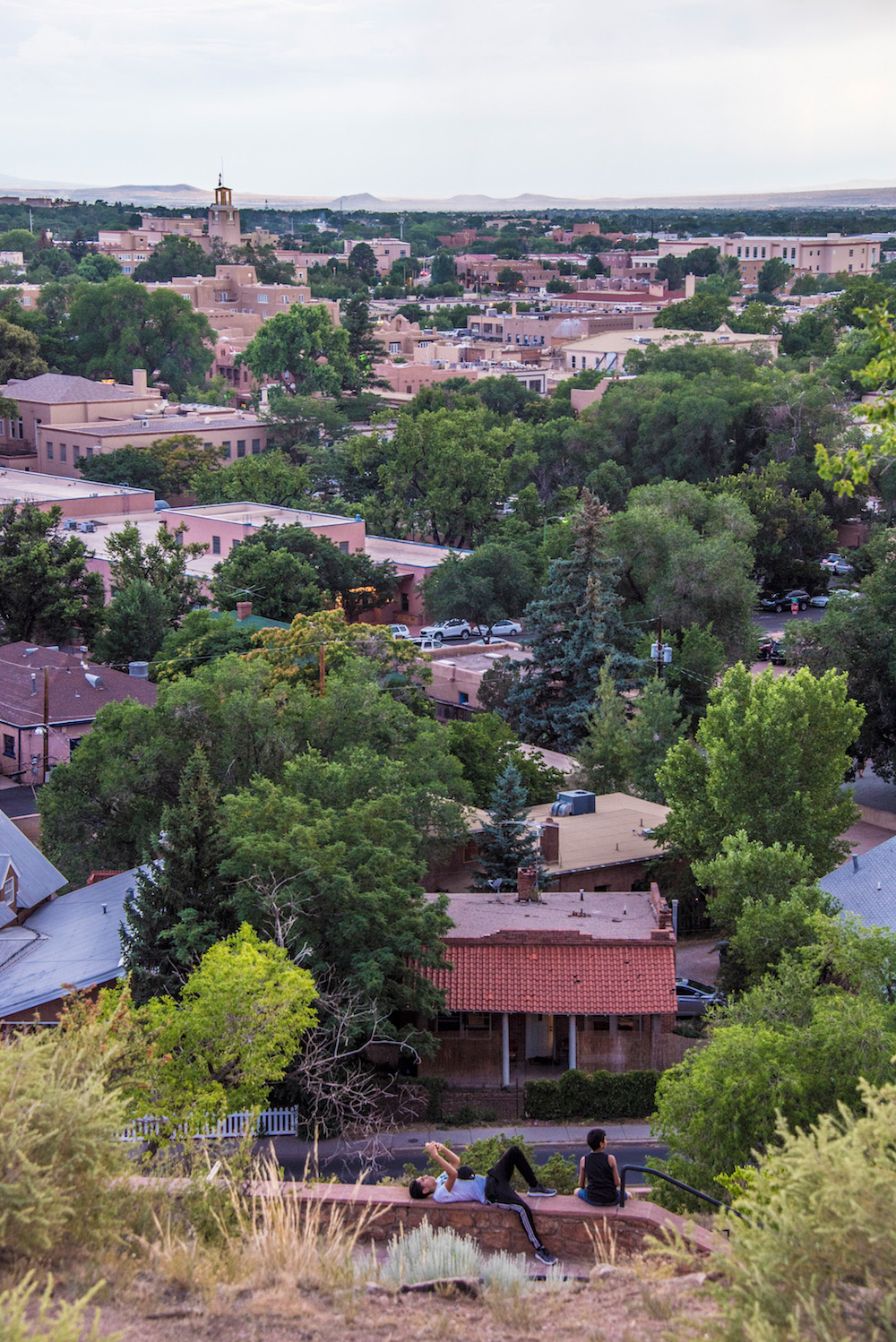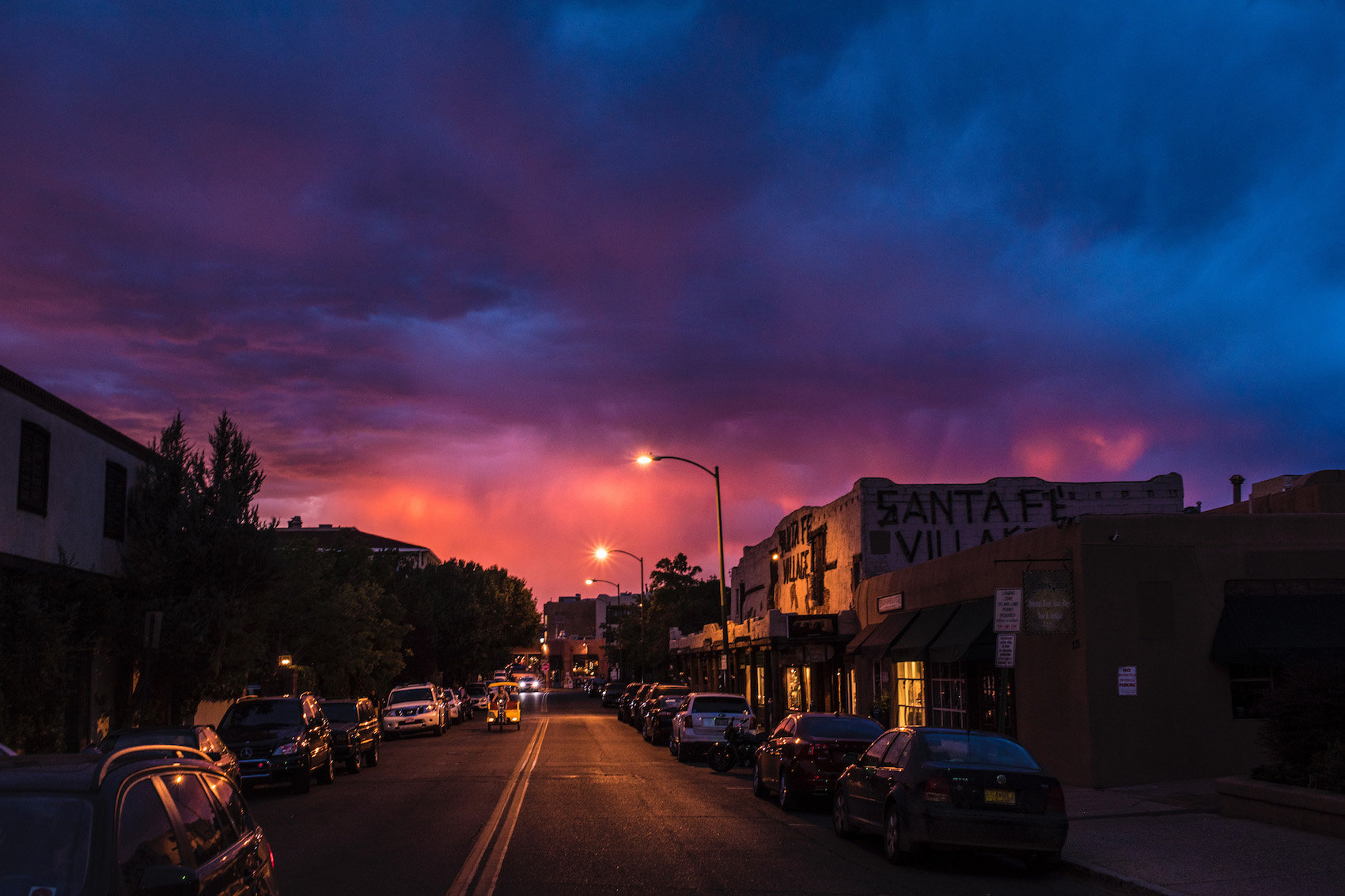 Santa Fe
How Many Days Do You Need in Santa Fe and Taos?
How long you spend in northern New Mexico really depends upon how far you're coming from, and what the rest of your trip looks like. If you're just driving down from Colorado or even over from Texas, it might makes sense simply to spend 2-3 days in Taos and Santa Fe, especially if you're continuing to head south to White Sands, or west into Arizona or Utah.
Paradoxically, I find this can also be a good amount of time to spend if you're flying in from far away, assuming you can get an affordable fare to Santa Fe's very small airport. Unfortunately, since this is so often not the case, you'll probably need to fly to El Paso or Denver, meaning that a longer road trip around the Desert Southwest is probably justified.
Other FAQ About Visiting New Mexico
Is Taos worth the drive from Santa Fe?
Given that Taos is less than 90 minutes from Santa Fe by car, I'd say the drive is almost certainly worth it. Even if you don't end up having the time to dig deep into Taos, it's difficult not to feel charmed by the adobe mud architecture built amid the desert landscape, to say nothing of the chili peppers hanging everywhere.
What is so special about Taos?
Taos has enchanted travelers since long before the social media era, with a cityscape that hearkens back to the pre-American era and a landscape that also evokes times long since past. Taos is also nice in that it's a great ski destination in the winter, in spite of being extremely hot during the summer.
What is the vibe of Taos?
The earnest answer to this question is that Taos has an earthy, spiritual vibe, which draws earthy, spiritual people there. The more cynical response? Whatever earthiness and spirituality once existed in Taos has been co-opted, turning it into a Disneyland from the "Coexist" crowd, whose pilgrimages there make it even more artificial.
The Bottom Line
Comparing Santa Fe vs Taos isn't as high-stakes as some other city debates, given how close they are to one another. The reality is that most travelers will end up visiting both of these places—it's really a question of which will get the most attention. If I'm honest, I have issues with both of them—they both have a certain "old ladies in the desert selling turquoise" vibe, at least for the casual visitor. On the other hand, while Taos' timeless architecture looks impossibly gorgeous against the desert landscape, the fact that Santa Fe is a "real" city gives it the advantage for me. Want personalized help planning your New Mexico adventure? Consider hiring me as your Travel Coach!