My biggest fear for today's internet users, as they search for a Slovenia itinerary, is that they will happen upon information related to Melania Trump. Thankfully, this post—excepting the sentence you've just read—will mention nothing of the sort.
In fact, whether you're talking about specific things to do in Slovenia or the country's majestic nature in general, Slovenia remains one of Europe's best-kept secrets. Swim in the jewel-toned waters of Lake Bled in the Julian Alps, marvel at the Adriatic from atop terra-cotta roofs in Piran or simply stroll along cobbled streets in Ljubljana, which might just be the most charming capital city in Europe.
Another of my favorite things about Slovenia is its small size. This means everyone, from those with only a few days or one week in Slovenia, to travelers with a longer amount of time to spend, can take a truly epic trip.
Practical Matters
When to Visit Slovenia
Although the northern reaches of Slovenia are in the foothills of the Alps, much of the country experiences a Mediterranean climate. As a result, with some exceptions, the best time to visit Slovenia is whenever you have time! On the other hand, while winter in Ljubljana could be a very charming experience indeed, there's no massive reason to avoid traveling to Slovenia in summer, as you might in Italy, where crowds can make it an ordeal, to say the least. Plus, if you do want to swim or canoe in Lake Bled, coming between May-September is your best option.
Where to Stay in Slovenia
Not surprisingly, many of the best hotels in Slovenia are in either Ljubljana or in the vicinity of Lake Bled. In the capital, for example, I like the luxury-boutique Hotel Cubo, which is right in the heart of the old town. Assuming you don't plan to see Lakes Bled and Bohinj on a day trip from Ljubljana, Old Parish House is a rustic home in the heart of the Julian Alps. Even in Mediterranean Piran you can nice places to stay like Villa Verde, though it doesn't really compare to what you find southward in Croatia.
How to Get Around Slovenia
Your Slovenia itinerary will be as logistically satisfying as it is beautiful and enjoyable. This is because most everywhere in Slovenia is within day-trip distance of Ljubljana, either by train or bus, and with the exception of the short Mediterranean coastline (journeys there, and to the caves in the south, can take 3-4 hours) is less than two hours away. If you don't want to fly to Ljubljana to reach Slovenia, the most popular way is to enter the country via Trieste, Italy, itself only a short train ride away from Venice.
Money, Costs and Communication
Is Slovenia expensive? Certainly not. In fact, Slovenia is not only cheaper than the more traditionally popular countries that border it to the north and west, but even than Croatia, which has become significantly more popular than it in recent years. Slovenia uses the Euro, on account of the fact that it was the first former Yugoslav country to join the EU, all the way back in 2004. In general, the majority of travelers can expect to get by on €50-100 per-person, per-day in Slovenia.
As far as communication, there are two ways to approach this question. Electronically, it's easy to get a Slovenia SIM card upon arrival at Ljubljana airport (and slightly more tedious to get one once you're in the city); WiFi is prevalent and relatively fast. In terms of language, Slovenians have excellent English skills, though I suppose you could learn a bit of Slovenia if you really wanted to be polite.
Best Places to Go During Your Slovenia Itinerary
Ljubljana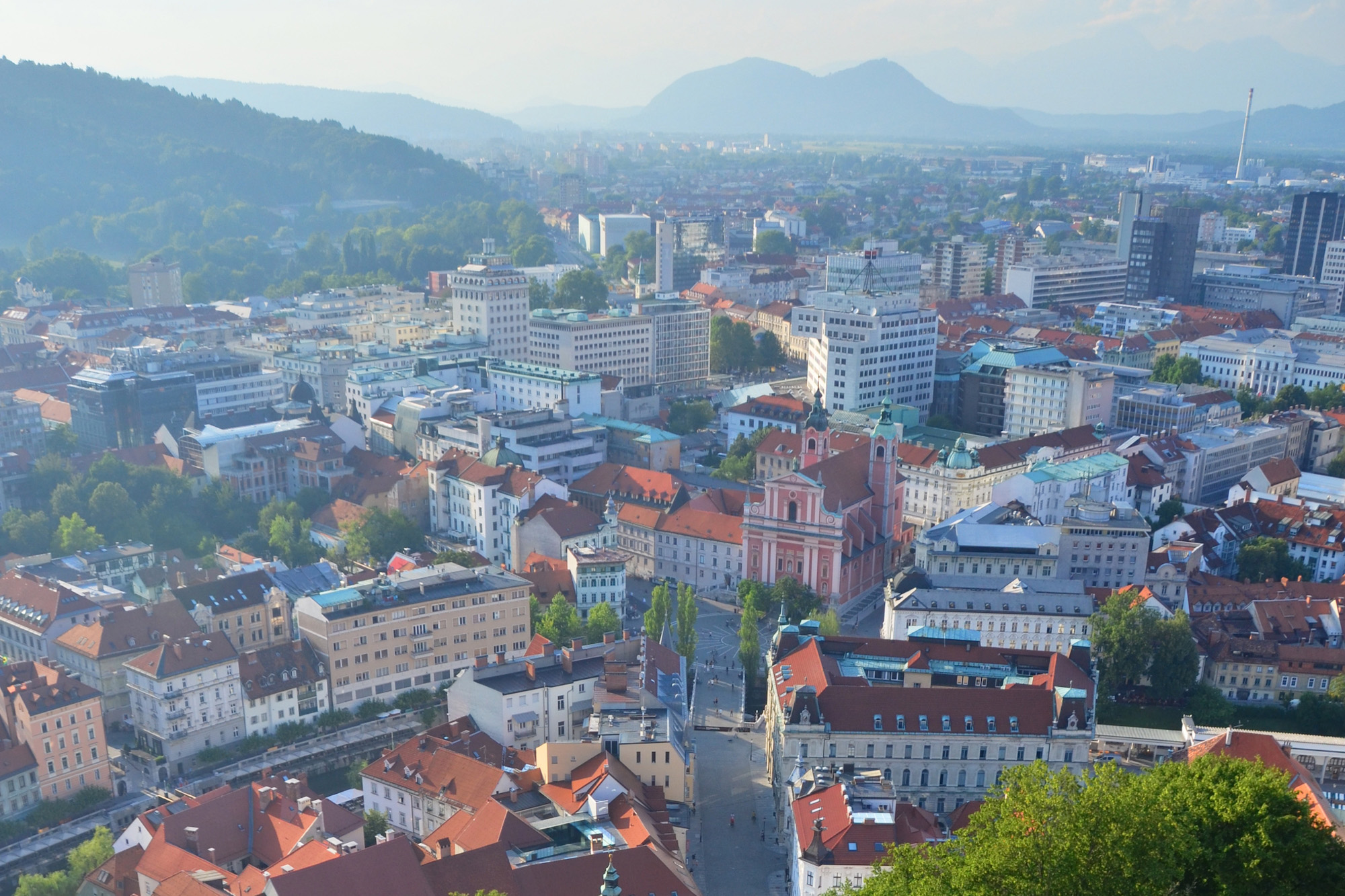 Whether you plan to spend 1 week in Slovenia or just a few days, your trip will begin (and, likely, end) in Ljubljana. This small capital, which as I've mentioned I consider to be among the most charming in all of Europe, boasts attractions like the rose-colored Church of the Annunciation, the towering Ljubljana Castle and a series of ornate bridges over the crystalline Ljubljanica River.
Lakes Bled and Bohinj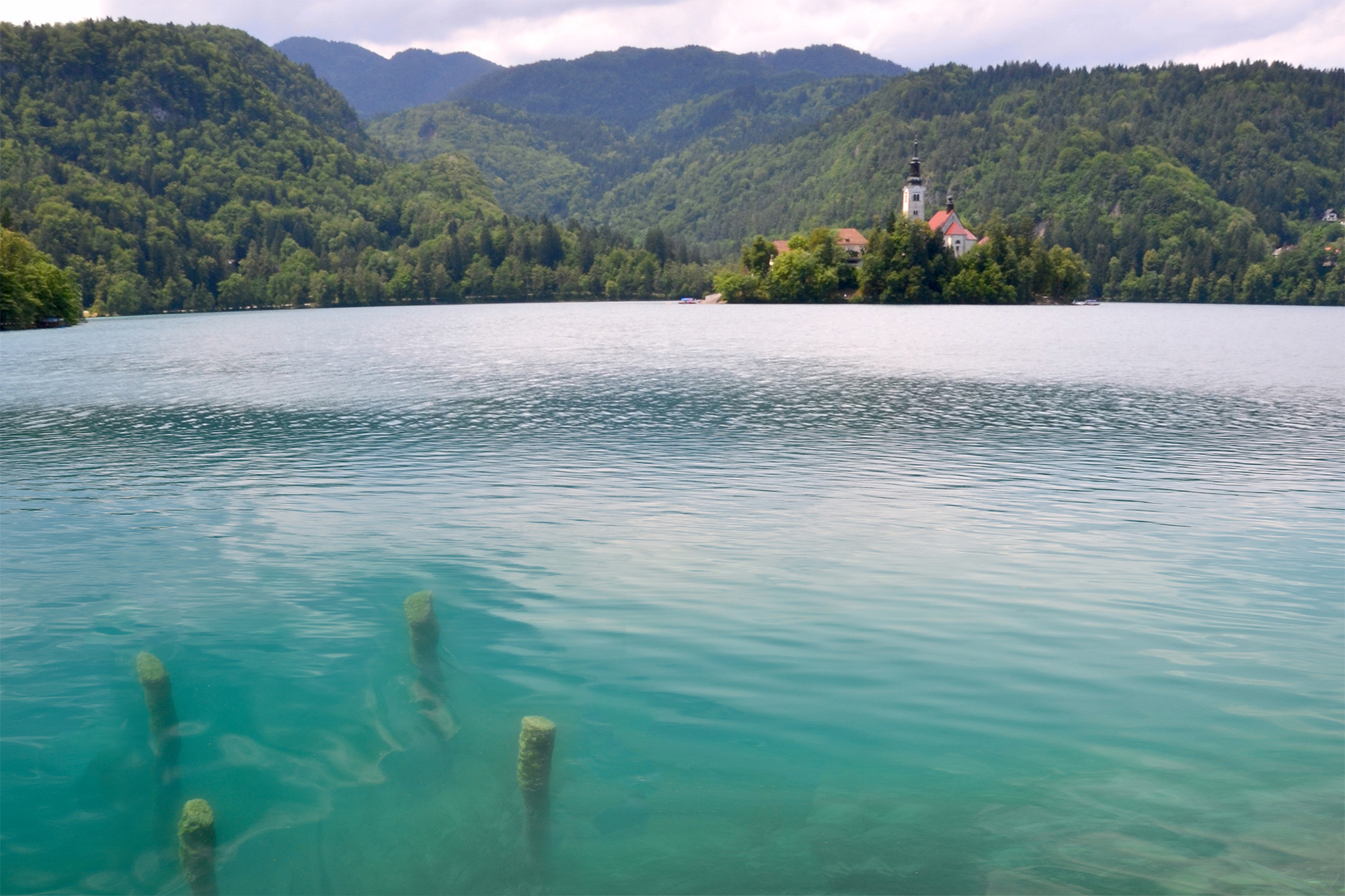 I do love Ljubljana, but the most essential part of any Slovenia itinerary is Lake Bled, whose lake-surrounded church (with Bled Castle overlooking) has become one of the most photographed places in Europe. However, as someone who first visited Lake Bled (and Lake Bohinj, which sits less than an hour away by bus, also amid the towering Julian Alps) during the pre-Instagram years, I can tell you: This place definitely lives up to the hype.
Postojna or Skocjan Caves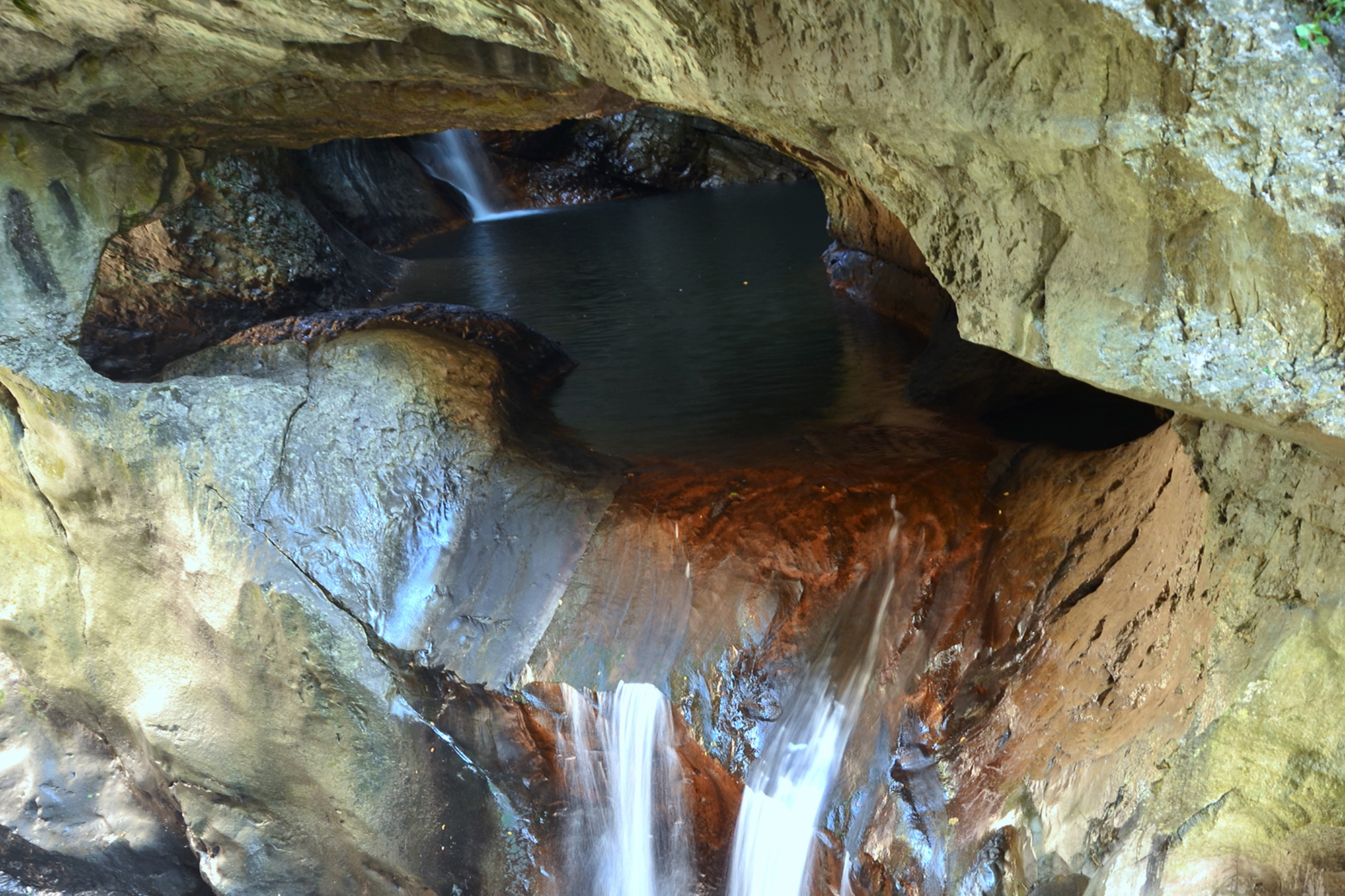 When it comes to Slovenia caves, most travelers head for Postojna Caves, which are the most famous in the country. However, these are also the most crowded ones (well, relatively speaking for Slovenia), which leads some travelers to visit Skocjan instead. In my opinion, however, there's not a lot of difference between these two cave systems; then again, I'm not really a cave person in general and have always had a difficult time telling different ones apart.
Piran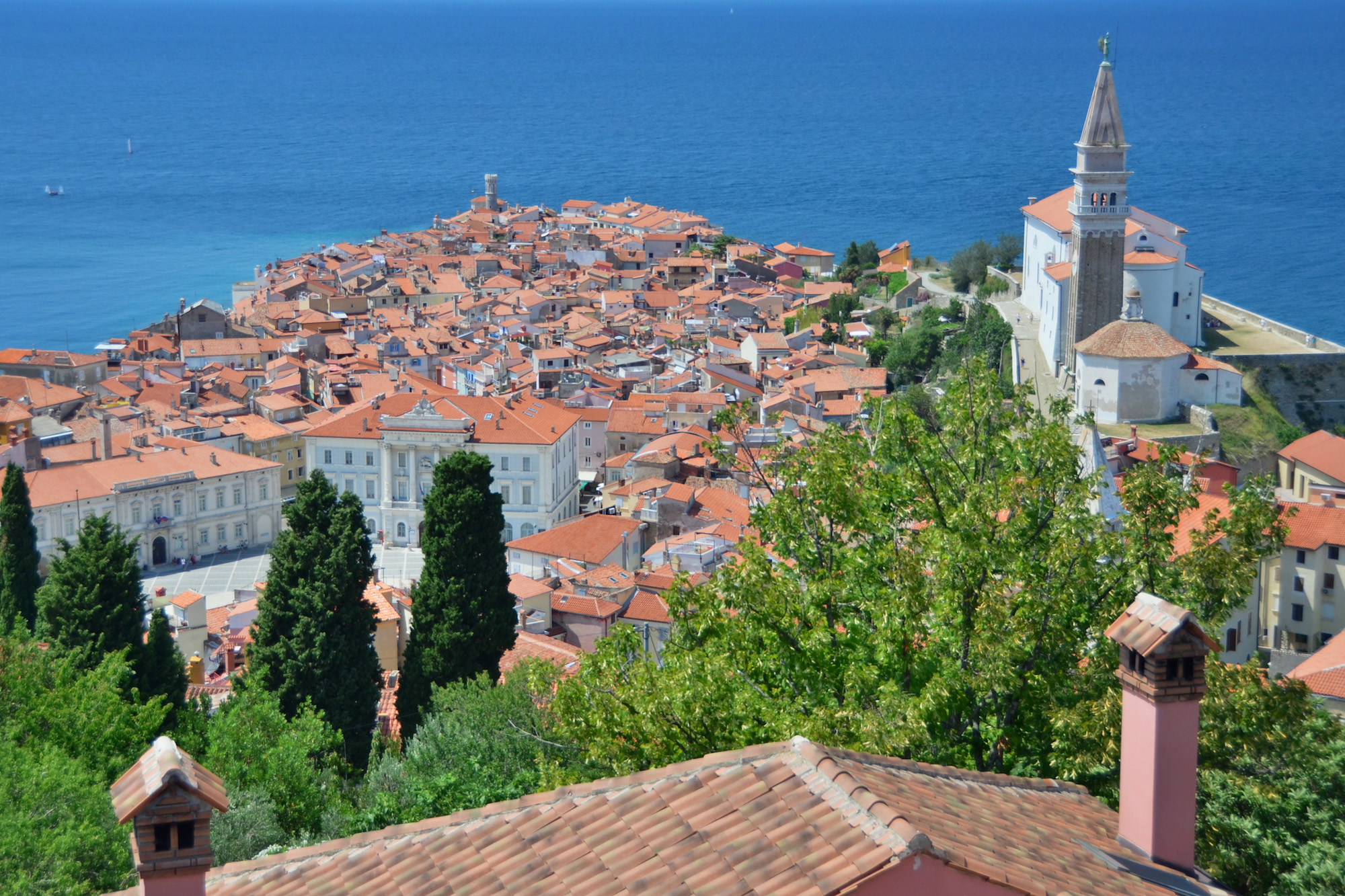 The best way to cap off a week in Slovenia is with a day (or, perhaps, an overnight) in Piran, an Adriatic Sea town that evokes Italy or maybe Croatia. After arriving in Tartini Square, you can ascend the Walls of Piran for an amazing view of the sea, or perhaps head down to many rocky beaches for a swim. Piran, not surprisingly, is a great spot to enjoy fresh seafood, so make sure to save your appetite when you make your trip here.
Other Places to Visit in Slovenia
This Slovenia itinerary is pretty short and sweet—the country is too. However, there are a few other places you can visit as you travel Slovenia. The city of Maribor, for example, is the country's second-largest, home to a large student population and a beautiful river. Koper, meanwhile, sits farther down the Mediterranean coast from Piran, and is a larger city, though arguably one that not quite as beautiful or charming.
How Many Days Do You Need in Slovenia?
Wondering how many days in Slovenia you should spend? I used to think the magic number was five, which would allow for two full days in Ljubljana, a day trip to Lakes Bohinj and Bled, plus excursions to Piran and one of the two cave systems I mentioned above. Now, however, I'm not entirely sure—this will depend largely on how you structure your trip.
Indeed, as I mentioned, most of the places to visit in Slovenia are accessible via day trip from Ljubljana. However, there's an argument to made that some of these (namely, the lakes and Piran) are worthy of staying a night of two. As a result, you might expand your five days in Slovenia into a week, expanding your day trips to Piran and the Lakes two overnight trips and adding a day in Ljubljana.
What to Do in the Rest of the Balkans
You might very well have navigated here from my popular two weeks in the Balkans page, in which case you know the answer to this question. If you don't, however, then consider how I recommend assembling that particular trip:
2 days in Croatia (Split)
4 days in Bosnia (2 each in Mostar and Sarajevo)
2 more days in Croatia (Dubrovnik and the islands)
2 days in Montenegro (Kotor and Budva)
4 days in Serbia (Belgrade, with day trips to Novi Sad and Sremski Karlovci)
As far as how Slovenia fits into this? Well, assuming you don't plan to spend 2 weeks in Slovenia or something excessive (but lovely!) like that, the most logical things to do would be to paste Slovenia onto the beginning of this itinerary.
Other FAQ About Planning a Slovenia Itinerary
Is Slovenia worth visiting?
Slovenia is absolutely worth visiting! From the storybook streets of charming Ljubljana, to the crystalline waters of Bled and Bohinj lakes, to the mysterious depths of Postojna Caves, Slovenia punches way above its travel weight—it's sure to impress you.
Is Slovenia expensive?
Slovenia is not as expensive as other countries in Europe, but it's not as cheap as other Balkan countries, given that it uses the Euro. As a general rule, you can expect to spend a minimum of 50 USD per person, per day to travel in Slovenia, although some travelers may spend more or less.
Are there beaches in Slovenia?
Slovenia has a short Adriatic coastline, the nicest city along which is Piran. Of course, just because you can visit the beach there doesn't mean it will rock your world. I recommend sticking to inland Slovenia, and heading south to Croatia for your beach-going needs.
The Bottom Line
This Slovenia itinerary will make even skeptics want to visit the EU's most underrated and oft-forgotten country. From the cobbled streets of charming Ljubljana, to the electric Alpine lakes of Bled and Bohinj, to the terra-cotta roof tiles of Piran on the country's tiny sliver of sea front, Slovenia boasts a variety of attractions and activities that belie its small size. Need help planning your trip, either to Slovenia or the Balkans as a whole? Hire me as your Travel Coach!