I keep telling myself that I need to get back to Spain and stay there for a month—or at least longer than two weeks in Spain. After all, over the course of a dozen trips to Europe the past 20 years, I've only visited Spain on a few occasions, which is criminal given the wide range of destinations and experiences on offer in the country.
Prior to the Wuhan coronavirus destroying the world, I had planned to return to Spain in 2020—those plans are now on hold until at least 2021, and maybe indefinitely. As a result, I've decided to focus on helping you create your own Spain itinerary.
UPDATE: It does look like we might be able to visit Spain in 2021, although some details are still murky. Click here to learn more.
Practical Matters
When to visit Spain
Spain is at its most popular during summer months from about May to September, but is beautiful for much of the rest of the year. If you want to enjoy warm (but maybe not hot) weather but relatively light crowds, I recommend you visit Spain during "shoulder" months like April and October. Spain does get relatively cold in the winter, and can even experience snow, which is appealing to some travelers and off-putting to others.
Where to stay in Spain
If you plan to spend your 2 weeks in Spain moving between cities, as I suggest below, then it might make more sense to stay in hotels like Barcelona's Ohla and ARTIEM in Madrid, as the range of services they offer will be welcome after journeys between cities. If you plan to stay primarily in one or two places, on the other hand, you might search Airbnb for properties in Spain.
How to get around in Spain
Spain is larger than it appears to be, particularly if you travel by local train or bus, as remains common throughout the country. High-speed AVE trains operate between major cities, thankfully, and low-cost flights mean that travelers who plan in advance can move between destinations more quickly. As a general rule I don't recommend renting a car in Spain, although some circumstances may necessitate this.
Money, costs and communication
Spain uses the euro, although it is thankfully less expensive than almost every other Eurozone country. In particular, most travelers can comfortably get by in Spain for around 100 USD, though it's easy to survive for less than that (and extremely easy to go above it, if you're a luxury traveler). In terms of literal communication, your life will be a great deal easier if you can speak some Spanish; figuratively speaking, buying a Vodafone or Orange SIM card upon arrival will make up for shortfalls that exist in Spain's WiFi coverage.
Where to Go With 2 Weeks in Spain
Barcelona
Barcelona is the first place I visited in Spain, and while I have a soft place in my heart for the city, it's not a place I ever really want to return. This is not because Barcelona isn't awesome—from the beaches of Barceloneta, to bustling Las Ramblas, to Antoni Gaudí's treasures like Parc Güell and the Sagrada Familia, to the gay district of Eixample, Barcelona is a fantastic place to be.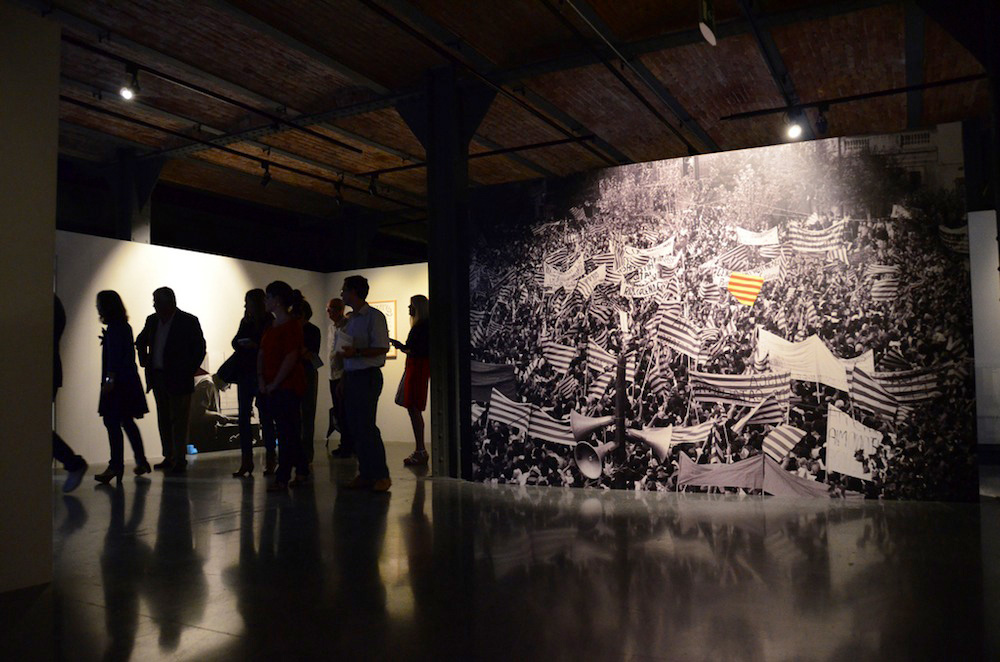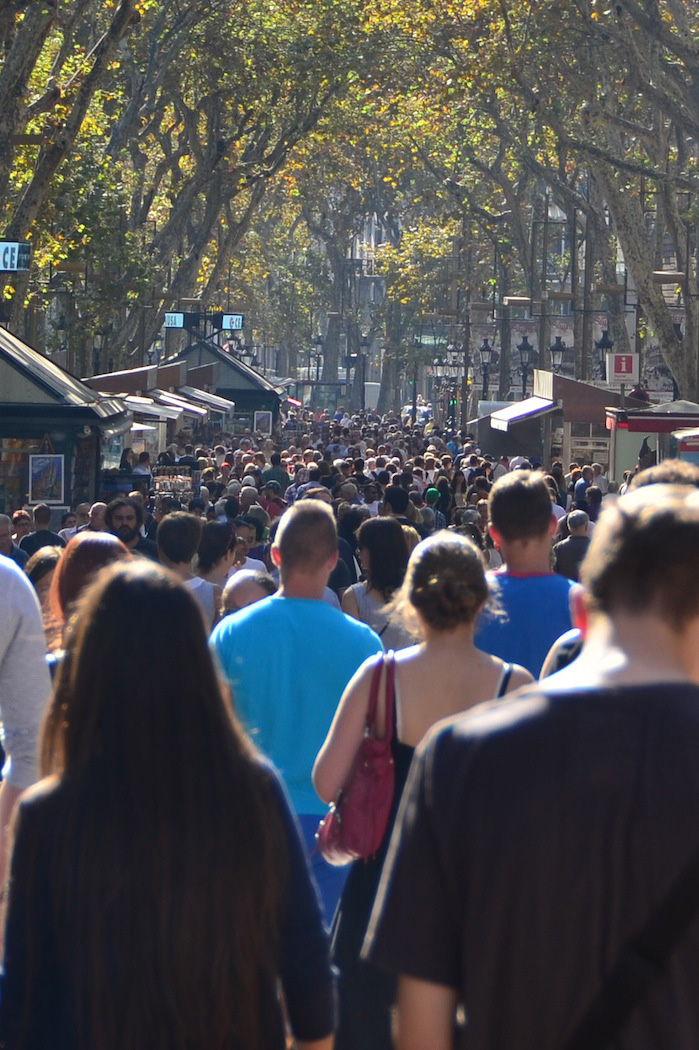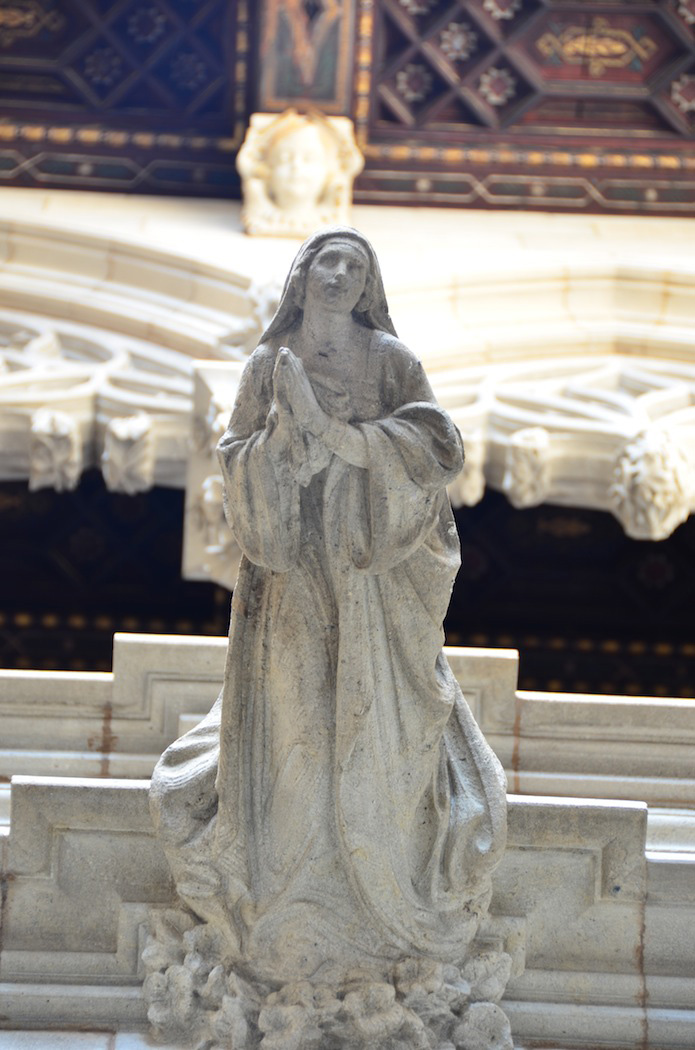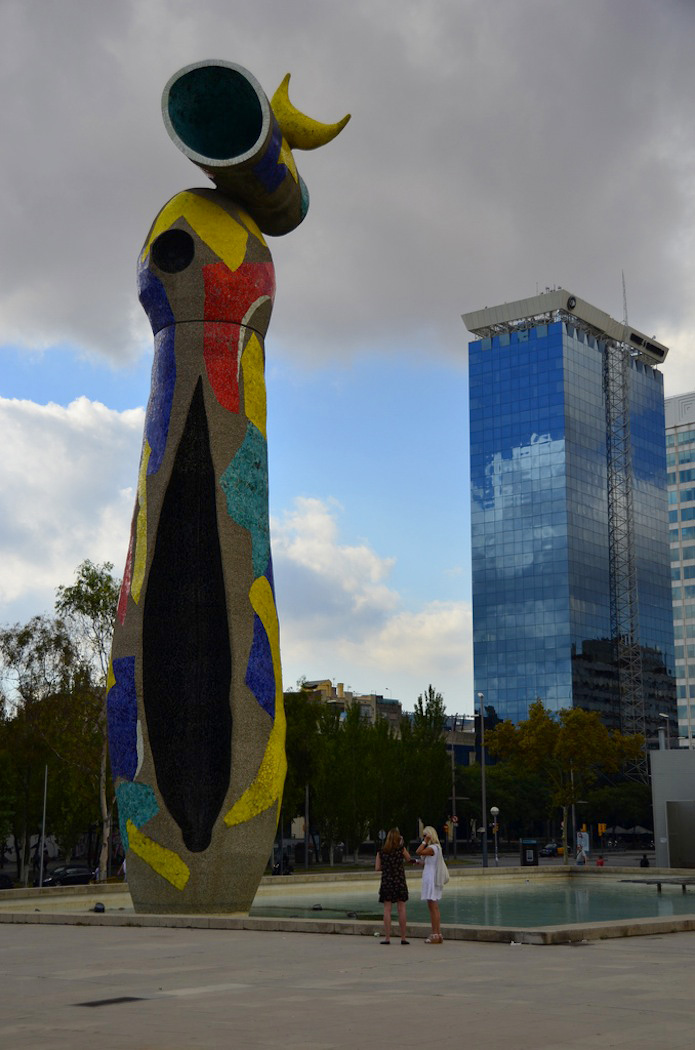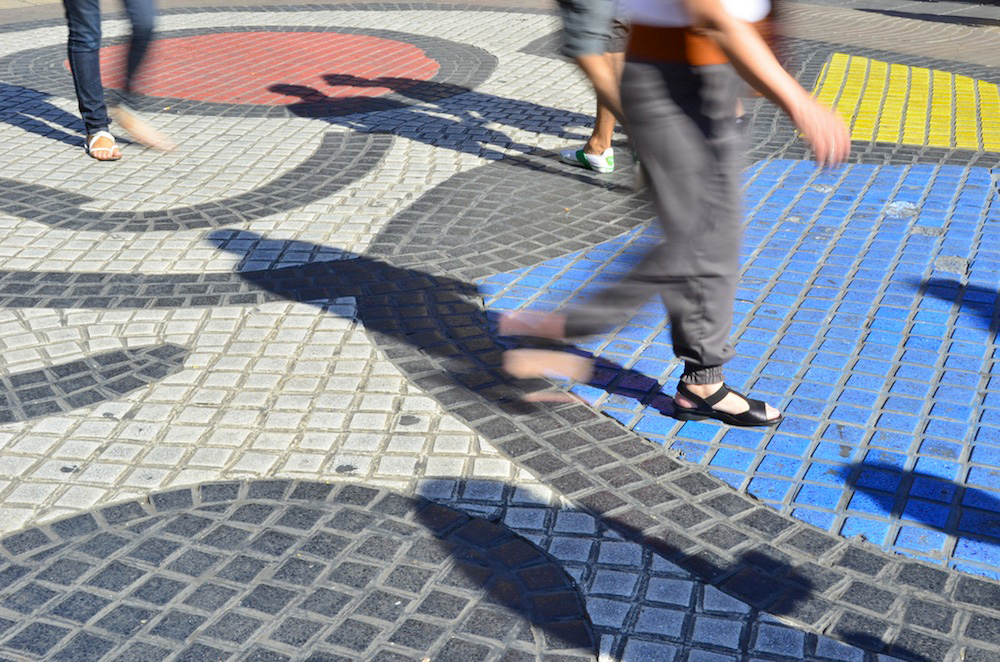 Rather, my reservations RE: a return to Barcelona relate to how mainstream the city has become—the most recent time I was there, in an off-peak time no less, it was almost too crowded and full of tourists to enjoy. I don't necessarily believe that popularity destroys excellence, but some have made that argument when it comes to travel in Barcelona.
Madrid
I have only met a handful of people who feel this way, but I vastly prefer the Spanish capital of Madrid to Barcelona, and not only because I consider Barcelona to be part of Spain—most Catalans don't. From the grand Royal Palace of Madrid, to stately Puerto del Sol, to the exquisite Parque del Buen Retiro, Madrid makes me feel like I'm somewhere that is absolutely essential to the world, which is a feeling I sadly don't get when I'm in Barcelona.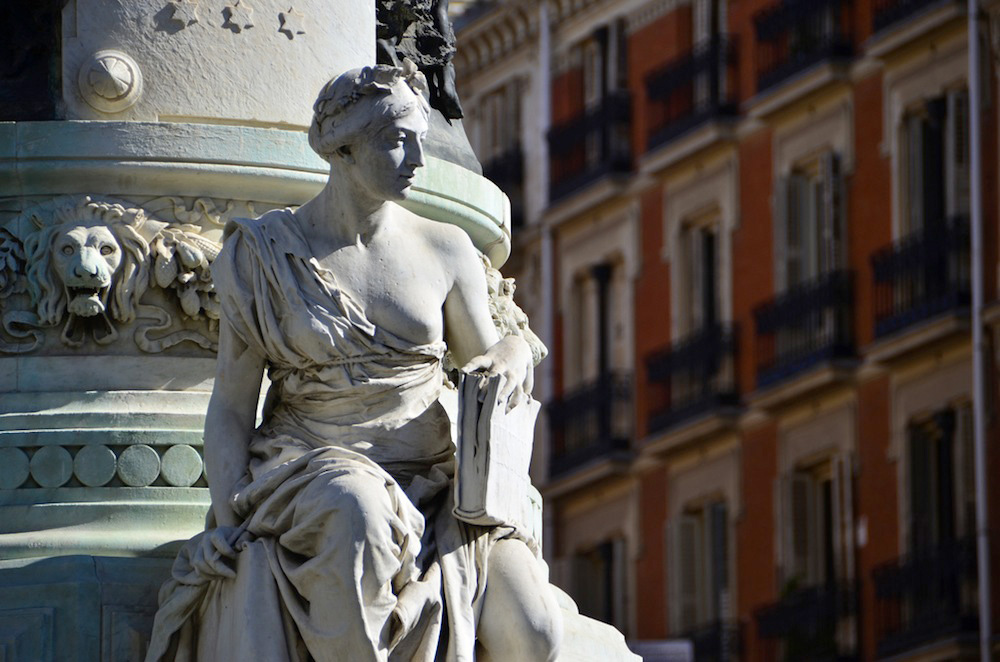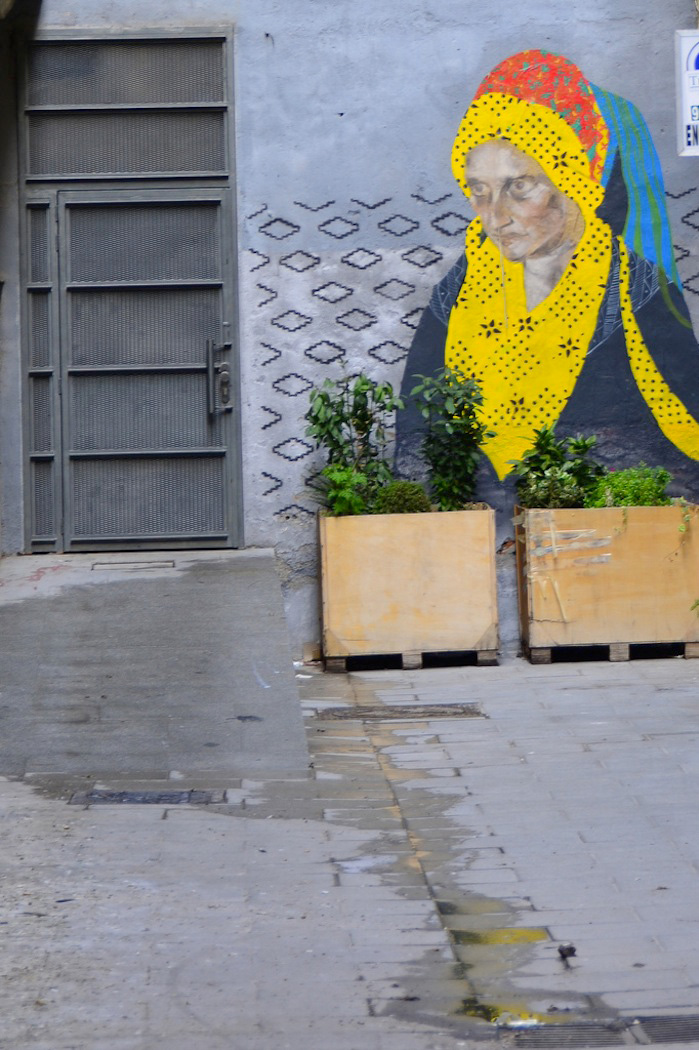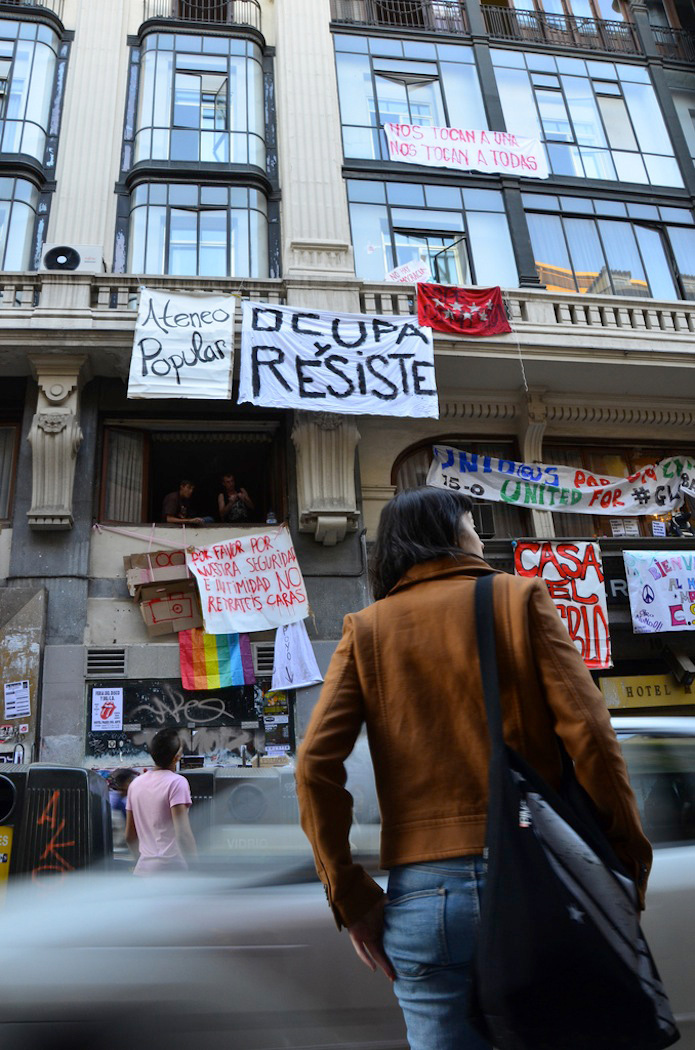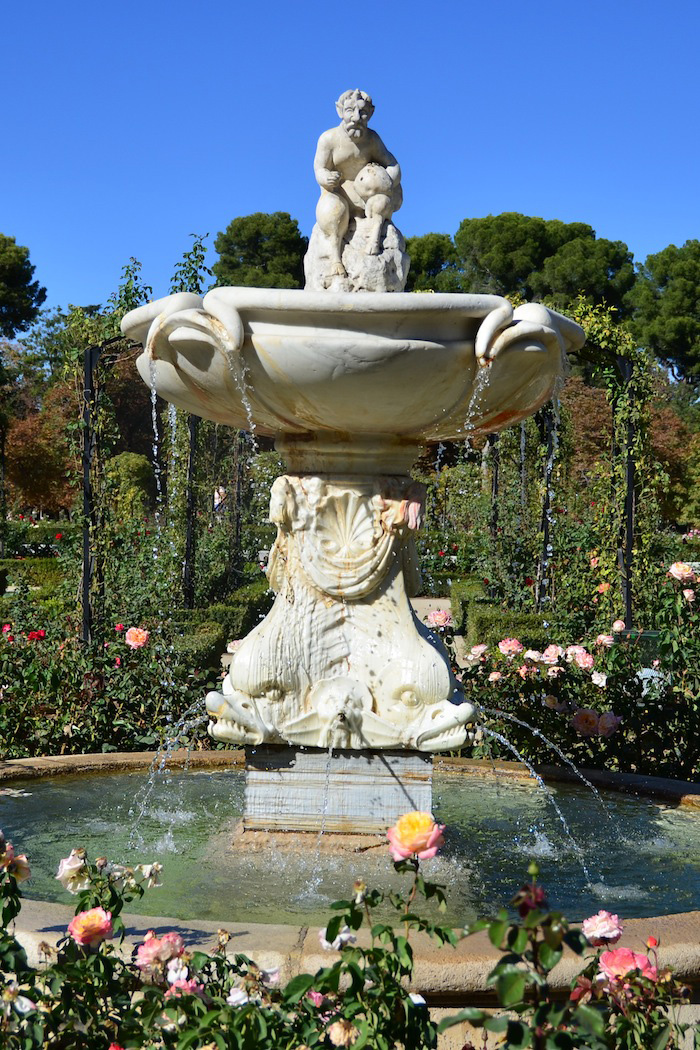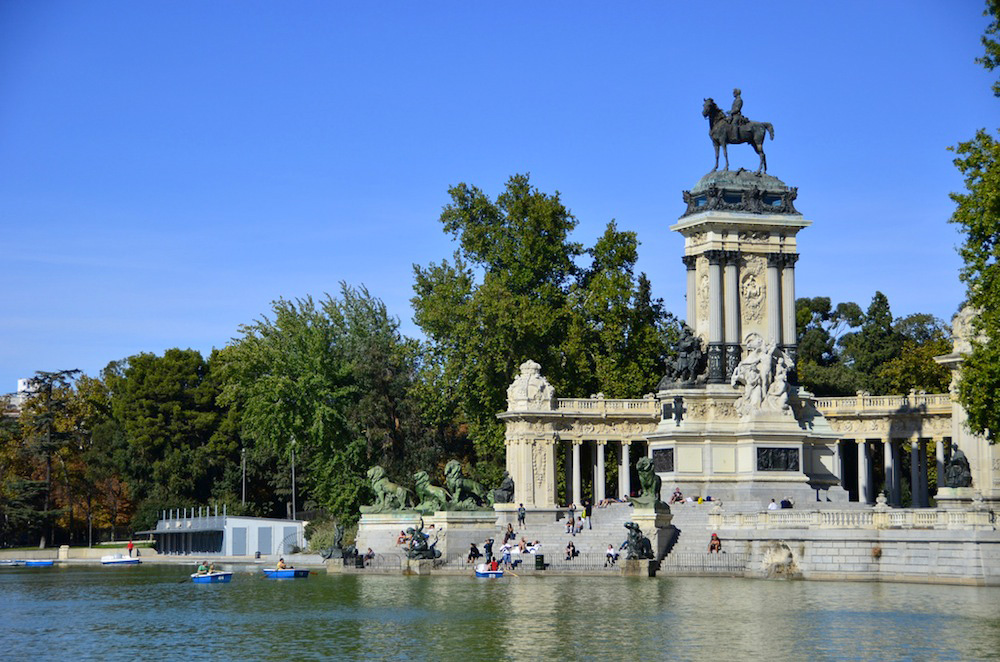 Spend your time in Madrid strolling along the Gran Via and having sangria in Plaza Mayor, practicing your best Castillian Spanish with locals on the streets, or simply getting lost in the city's many streets and markets—and regardless of where you stand on the Madrid vs. Barcelona debate.
Granada
I came to Granada for a very specific reason: To visit Nellie, who runs the wildly successful WildJunket blog. Actually, that's not entirely true – Granda is one of the most popular Spain travel cities in its own right – but I probably wouldn't have gone out of my way to go there had it not been the place Nellie called home.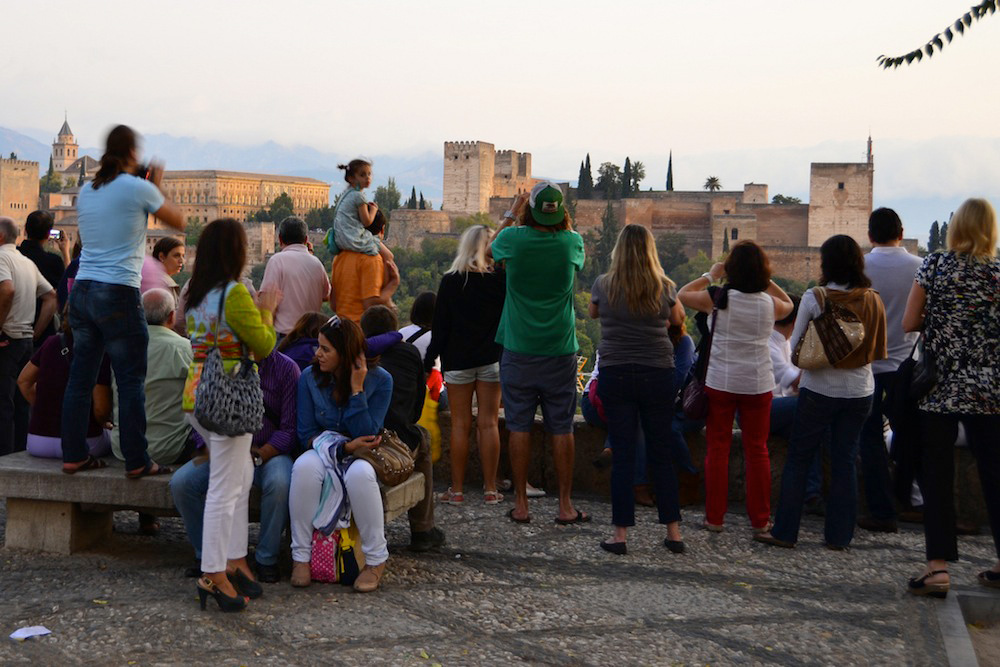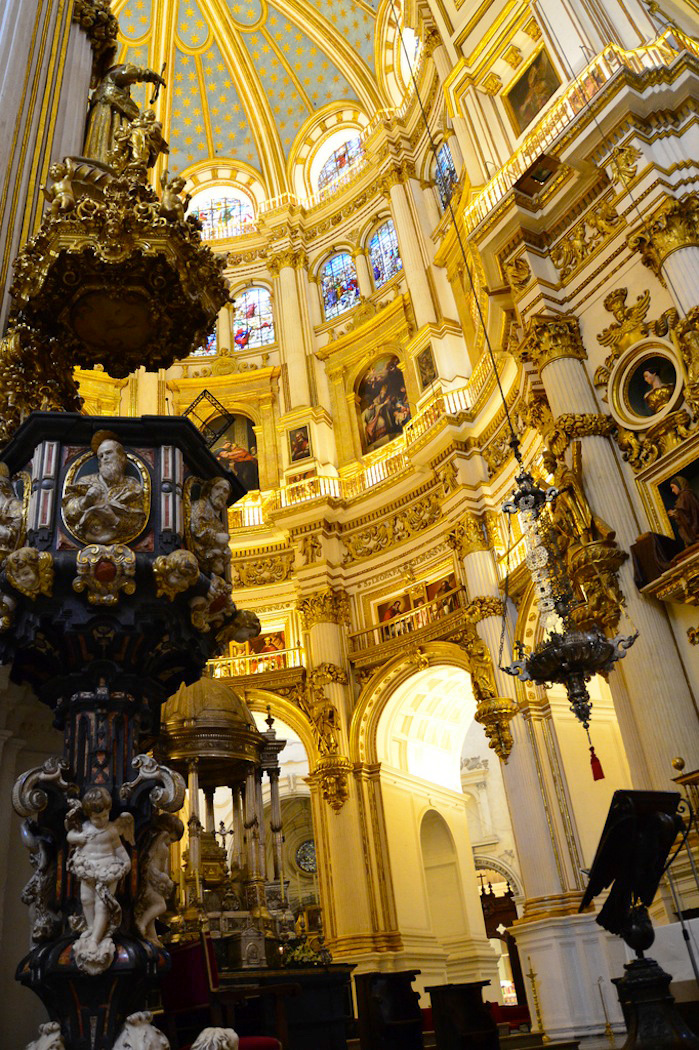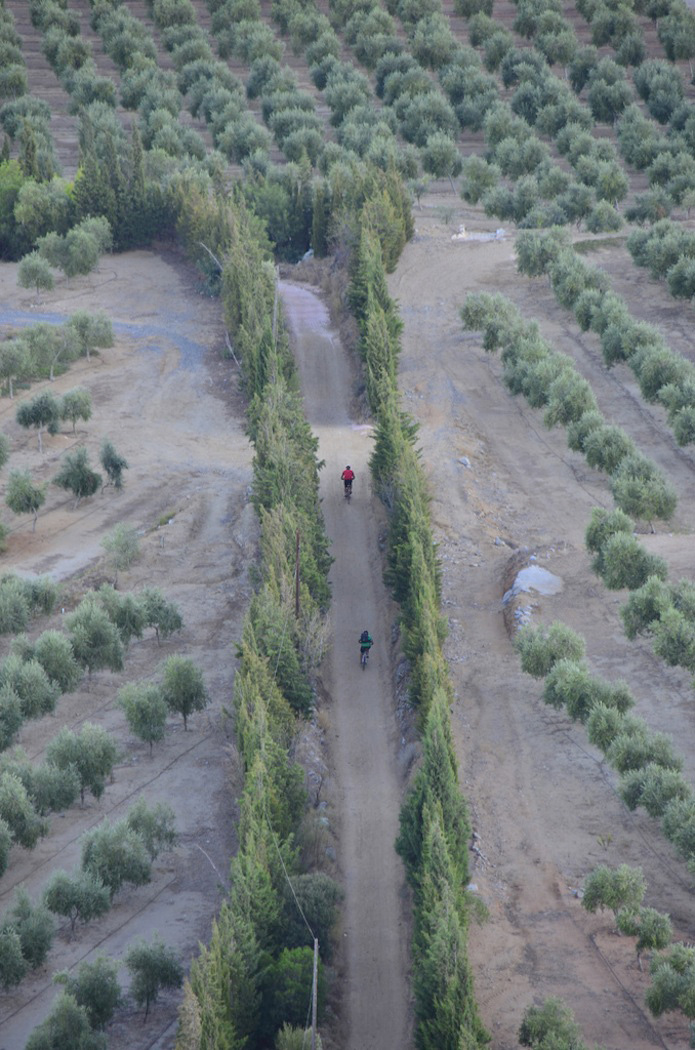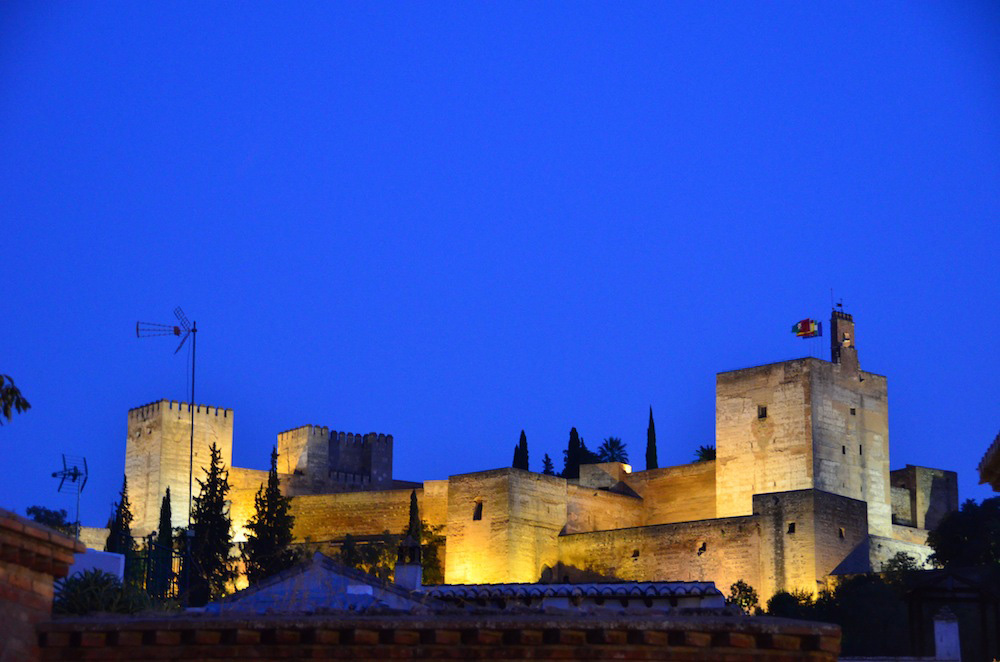 For me, Granda is all about the vibe, the energy, and the tapas. To be sure, when you take away the Moorish Alhambra, which is the city's main tourist attraction, there isn't a whole lot else to do there buy enjoy yourself, which is thankfully very easy in Granada.
Other Spain destinations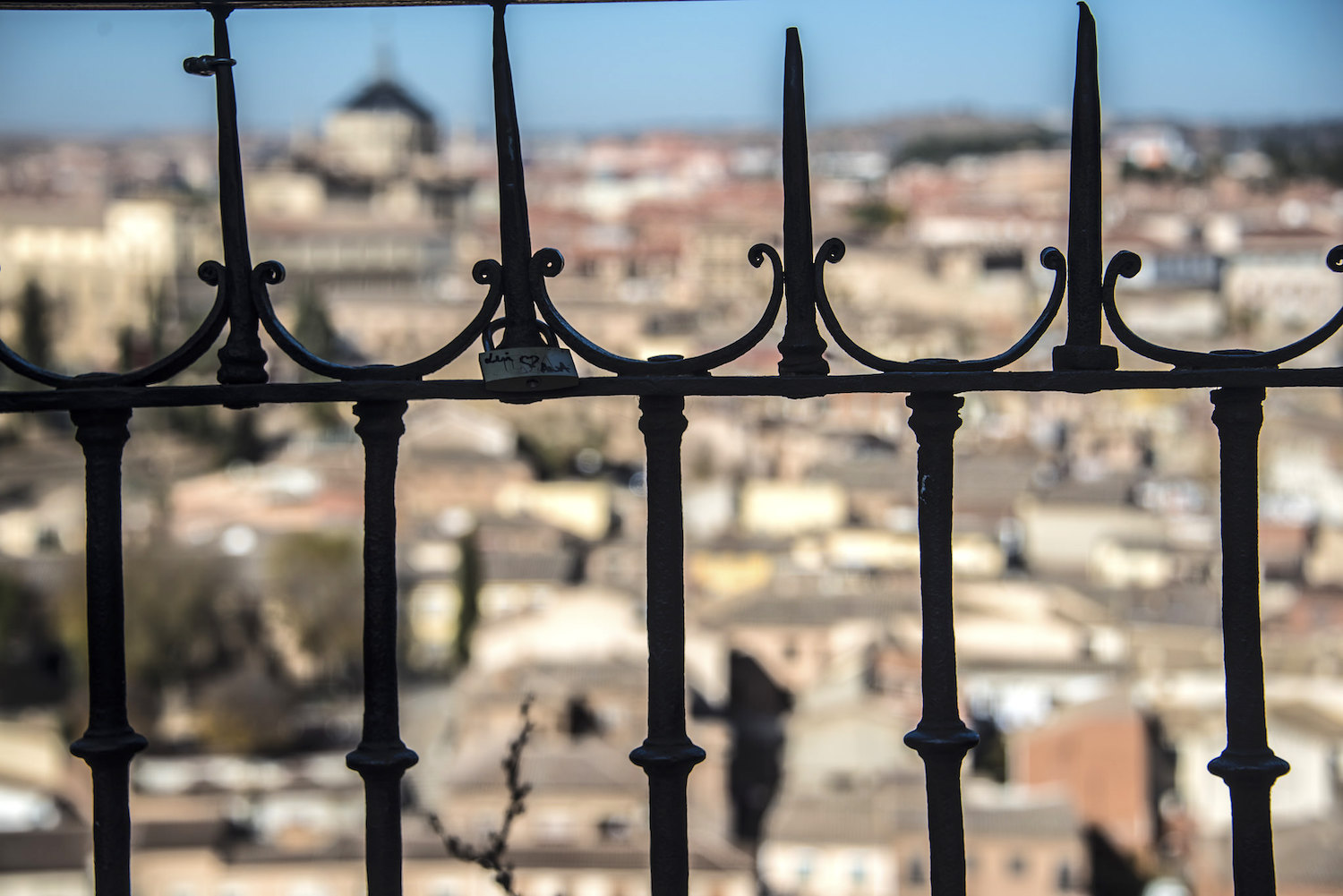 Spain is a place you could spend two months or even two years so by all means, do not let this amazing itinerary for two weeks in Spain limit you! Visit historical cities like Toledo and Sevilla, explore the mysterious Basque country near the French border, go hiking in the Pyrenees, or party for days on end on the island of Ibiza. The next time I visit Spain, I'm going to be there for at least a few weeks, and I'll be sure to update this page when that happens.
Is 2 Weeks in Spain Enough?
Spending a couple of weeks in Spain is always a good idea, but it might not be enough if your itinerary is especially ambitious. For example, travelers who want to visit Barcelona, Madrid and Granada (say, to the tune of 2-3 days each), plus an "off the beaten path" destination like The Basque Country, will probably be well served by a 2 week Spain itinerary.
On the other hand, you may need three weeks or even a month in Spain if you list of destinations is more extensive. Many travelers are under the impression that two weeks is enough not only to explore mainland Spain fully, but to take a nature trip to the Canary Islands, and even party in Ibiza. This is simply not true, to say nothing of how much extra time tacking on Portugal at the end may require.
Other FAQ About Spending Two Weeks in Spain
How much does a trip to Spain cost?
The average traveler will spend around 100 USD per person, per day in Spain. As a result, you can expect two weeks in Spain to cost around $1,400 before flights, and probably just under $2,000 with flights, assuming you stay in modest hotels and don't go too wild eating, drinking and partying.
How many days should I spend in Spain?
Although this itinerary focuses on travelers who want to spend about 2 weeks in Spain, I think anywhere from 10 days to three weeks in Spain is ideal for most travelers. Any less and you'll really be limited to one city or region; any more and you risk severe travel burnout.
Is Madrid better than Barcelona?
I find Madrid to be better than Barcelona for three main reasons: 1) It's cheaper; 2) The food is better; 3) The range of cultural activities is broader. It also doesn't hurt Madrid's cause that the city attracts far fewer tourists than Barcelona, on account of its (undeserved) reputation as being overrated or even mediocre.
The Bottom Line
Spain's got it all: Gorgeous landscapes, delicious food and wine, affordable costs and incredible cities, no matter which side of the Barcelona vs. Madrid divide you found yourself on. Whether you use my Spain travel guide to begin planning your own trip or follow it word-for-word during two weeks in Spain, it's far more important that you go than what you do when you get there. Visit Spain in 2021 and be one of the first to re-enter after Covid-19, or eye a trip for 2022 or beyond when things are "back to normal," more or less. Want to make sure your next Spain trip is one for the record books? Hire me as your Travel Coach—and let me sweat the details!