With friendly people, great food, a diverse range of destinations and an extremely low price-point, Thailand is my favorite place in the world to travel. I've visited the kingdom on 13 separate occasions so far, and have plans to return again in a few months.
If you're pondering a trip to Thailand, but don't know where to start – or, end, for that matter – this sample Thailand itinerary is a great place to begin, particularly if you can devote at least two weeks to your trip.
Practical Matters
When to Visit Thailand
The main factor that determine when it's best to spend two weeks in Thailand is the monsoon, which occurs during the summer months for the vast majority of the country. On the other hand, prices are lower from May-September, so if you're looking to save money on your trip to Thailand, it might be worth withstanding a few scattered showers. Special times to visit include Songkran, the Thai New Year that occurs each April, and Loi Krathong, a festival of lights that tends to occur in November.
Where to Stay in Thailand
Thailand's low travel costs (more on those in a second) makes it easy to enjoy amazing hotels, even if you don't have a huge budget set aside. Hotels like SO Sofitel Bangkok, Chiang Mai's Siripanna Villa Resort and Siam Residence Boutique Resort in Koh Samui will make your two weeks in Thailand unforgettable.
How to Get Around in Thailand
Thailand is home to Thai AirAsia, which makes flying not only the easiest way to get around, but the cheapest. On the other hand, many great train journeys exist in Thailand, namely between Bangkok and Chiang Mai and Bangkok and Kanchanaburi. Buses are the way to go in the north, such as between Chiang Mai and Pai, while taxis and tuk-tuks transport you within cities, transport a metro, an elevated "SkyTrain" and a rapid bus system supplement in Bangkok. No matter how you travel, 12Go Asia is a convenient and cheap way to book transport within Thailand.
Money, Costs and Communication
Thailand uses the baht, which is readily available from ATMs throughout the country, albeit with a high fee of around 200 THB per transaction. One way to keep the cost of getting Thai money in line with the uniformly cheap costs of traveling in Thailand is to bring enough U.S. dollars for your two weeks in Thailand (in most cases, $1,500 per person is more than enough), then convert it at an exchange booth in a major city, most of which charge no fees. Wi-Fi is prevalent in Thailand, but buying a Thai SIM card on arrival at Suvarnabhumi Airport ensures you'll spend your entire two weeks in Thailand connected.
Bangkok
The Thai capital Bangkok is where you're almost certain to arrive in Thailand – it's home to Suvarnabhumi, the country's largest international airport – and although conventional tourist wisdom says to avoid spending too much time in this huge, congested city, I urge you to consider otherwise.
Cumulatively, I've spent almost six months in the Thai capital, but you can see the best of Bangkok in just three days if you've got time constraints. Experience temples like Wat Pho and the Grand Palace, to vibrant districts like Khao San and Silom, to Bangkok's glitzy, glamorous shopping malls. And, of course, Bangkok's trademark urban chaos!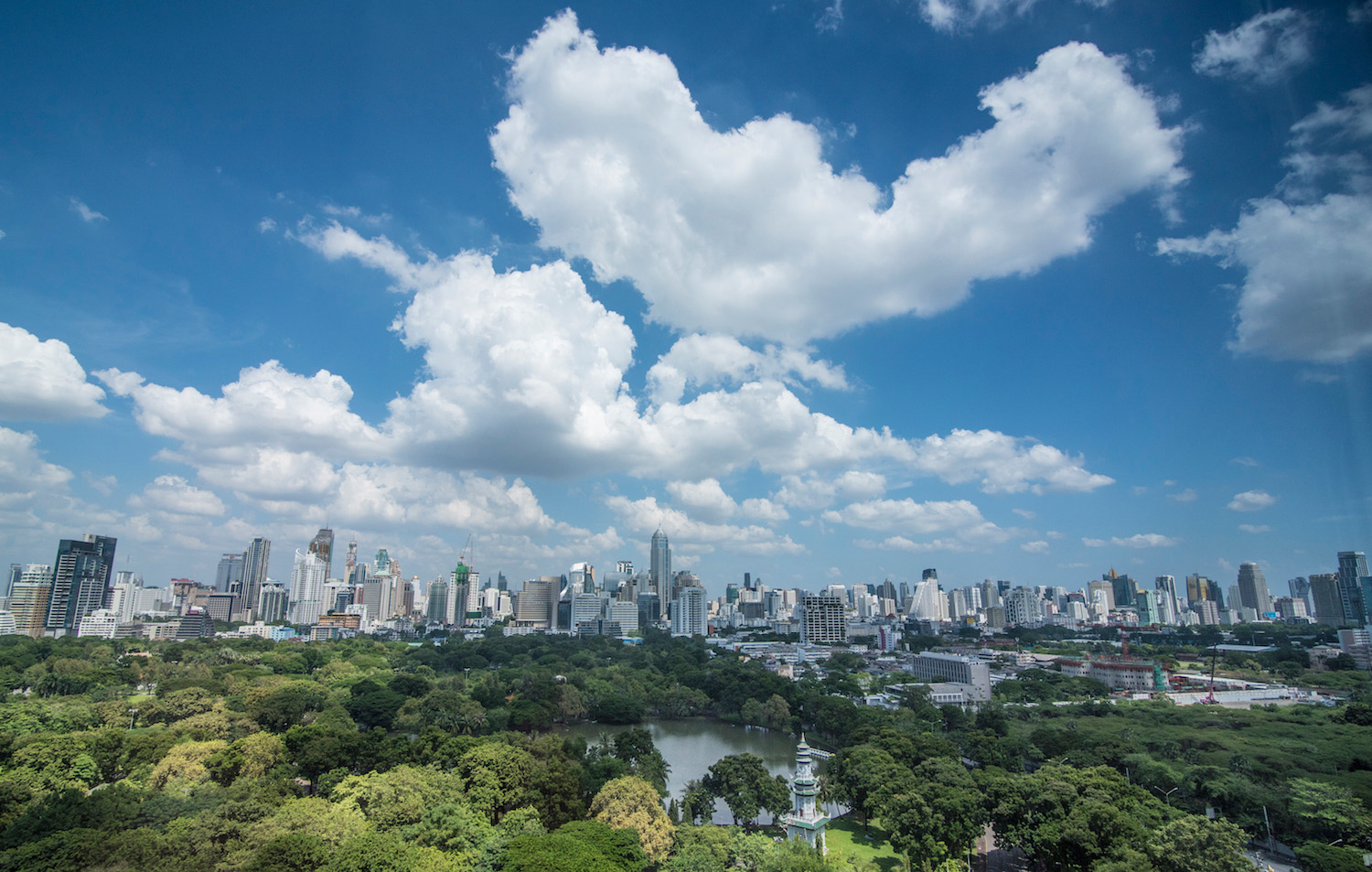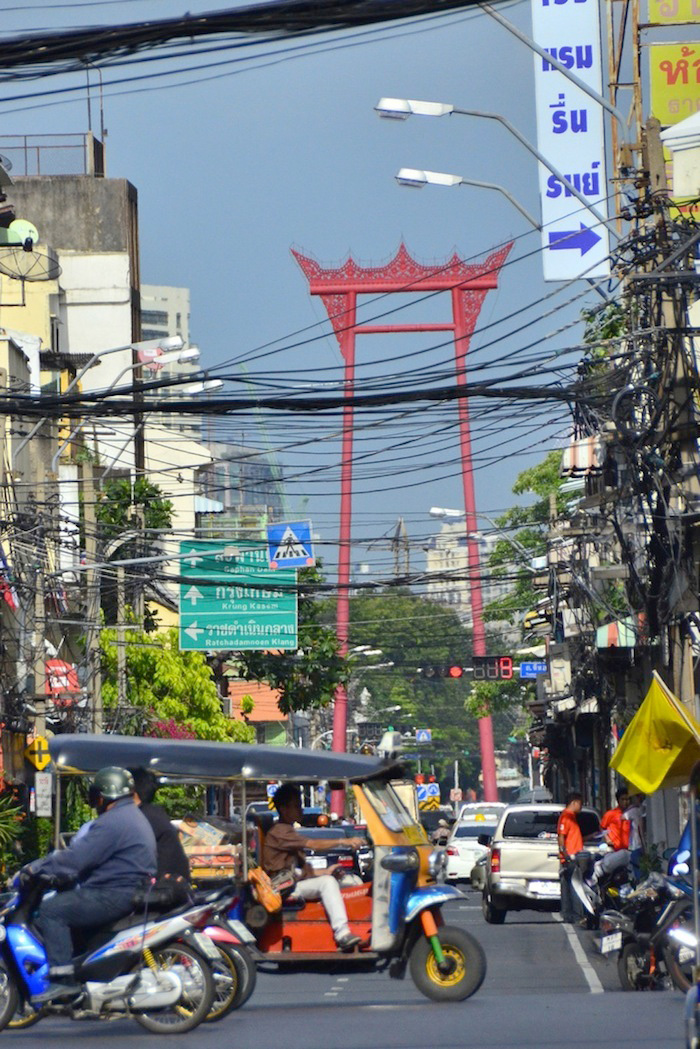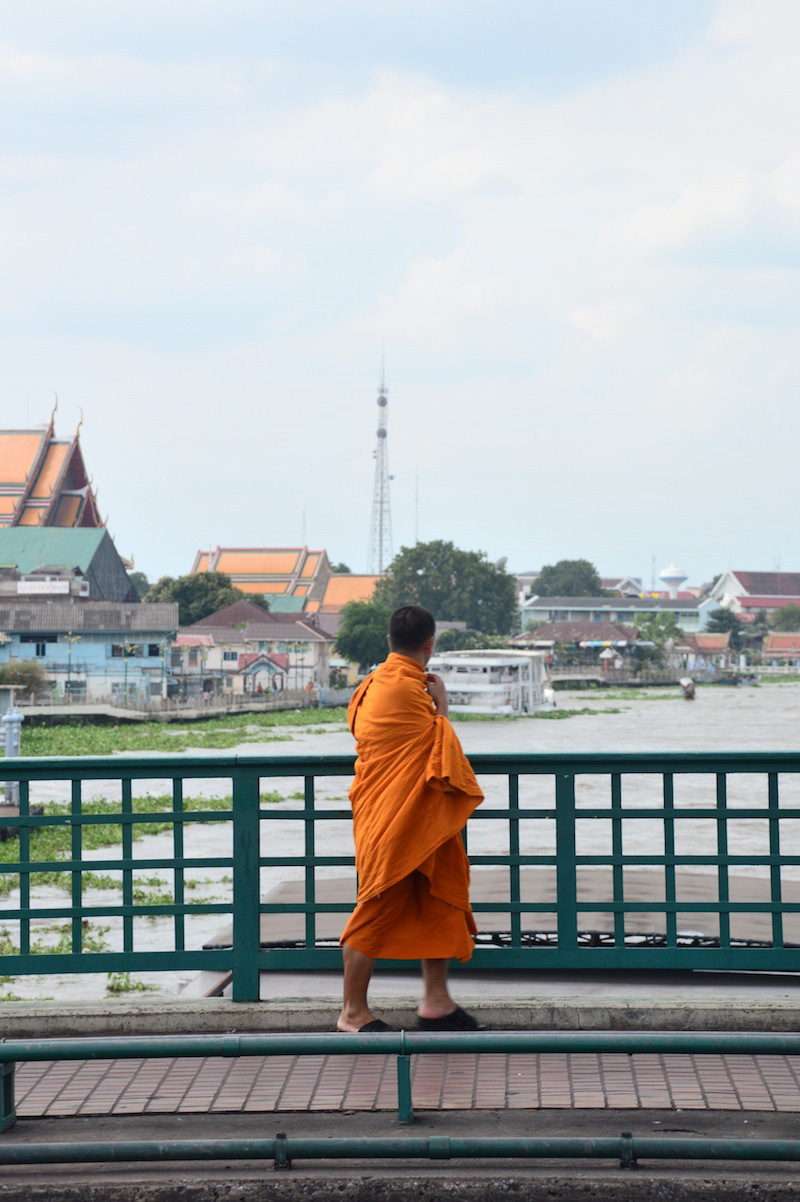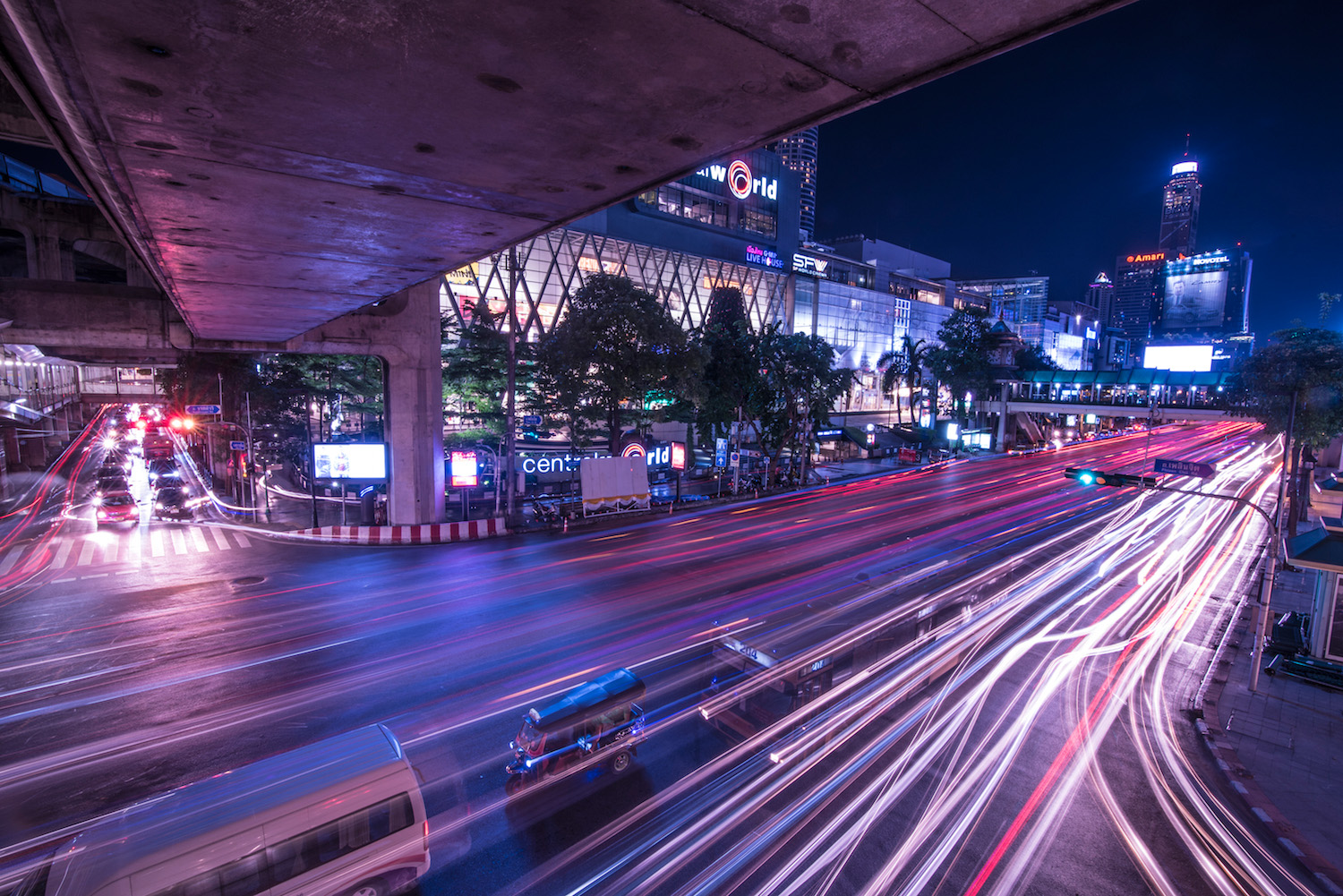 Got a little more time? Check out lesser-visited Bangkok attractions like the "white" temple of Wat Prayoon, Santa Cruz Catholic Church or Koh Kret, an island in the Chao Phraya River. Or, visit some of the beautiful rural provinces around Bangkok.
Suggested time in Bangkok: 3-5 days
Chiang Mai and Northern Thailand
Located amid Thailand's mountainous north, Chiang Mai is Thailand's second-largest city. Although it's a lot smaller – and, I would argue, less interesting – than Bangkok, Chiang Mai is a gateway to a multitude of other activities in northern Thailand.
Like temples? Doi Suthep sits quite literally in the clouds. Want to get your picture taken with a tiger? You can get up-close and personal with big cats of all sizes at the (controversial) Tiger Kingdom, in the vicinity of Chiang Mai. What's best is that you can squeeze all your Chiang Mai activities into a day.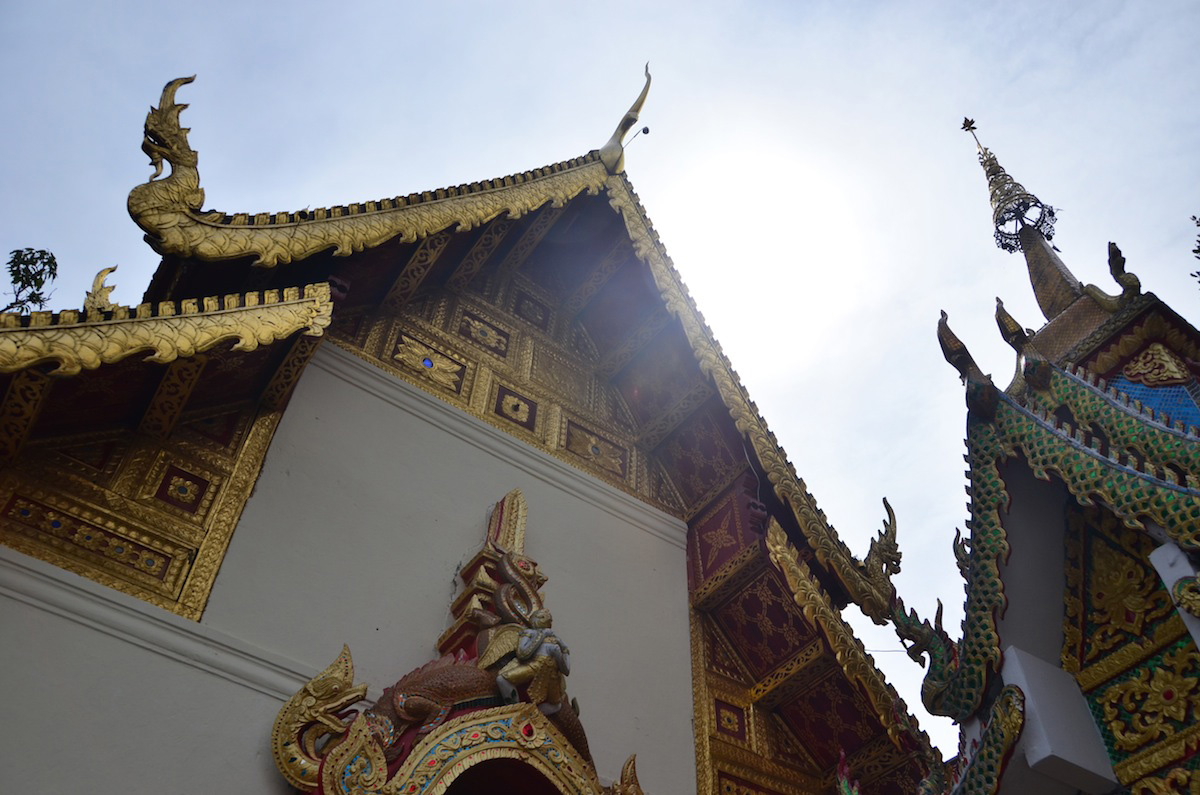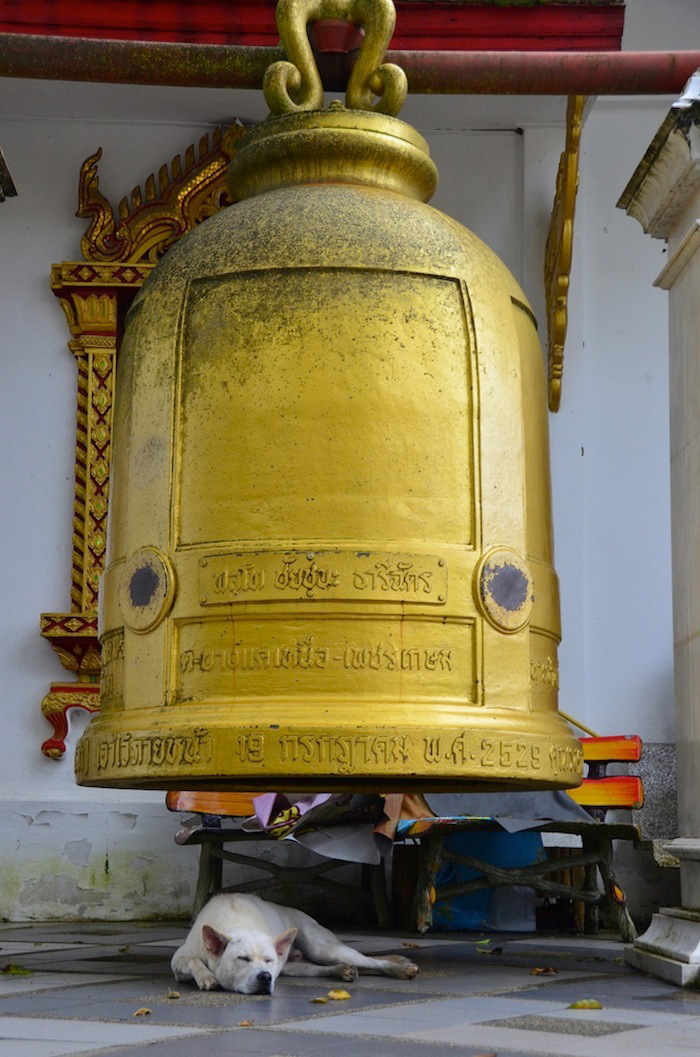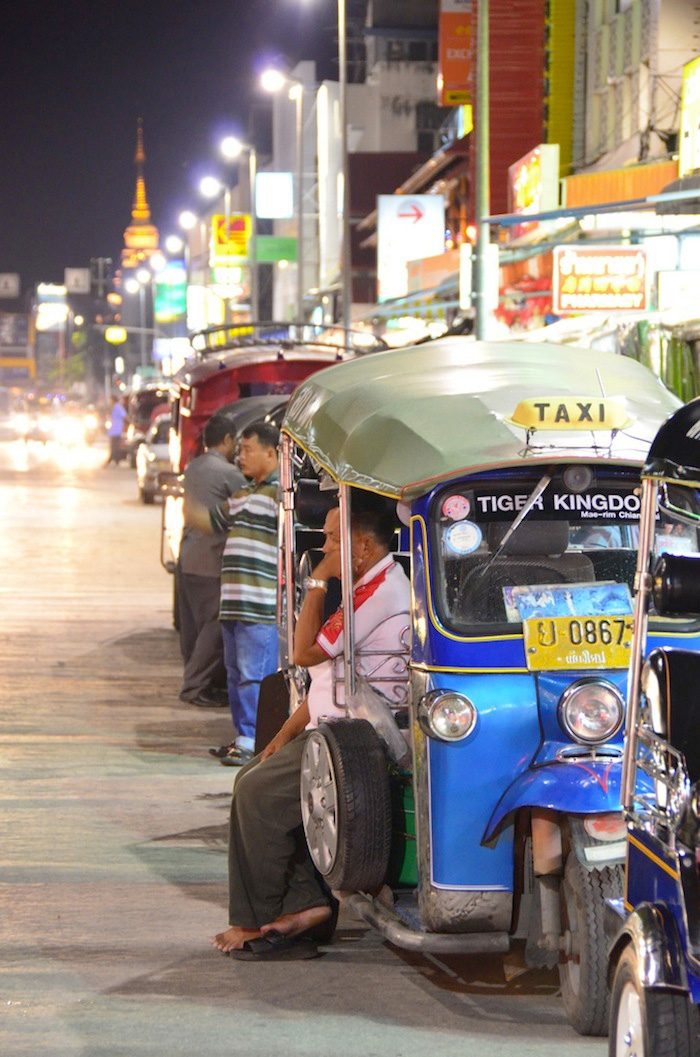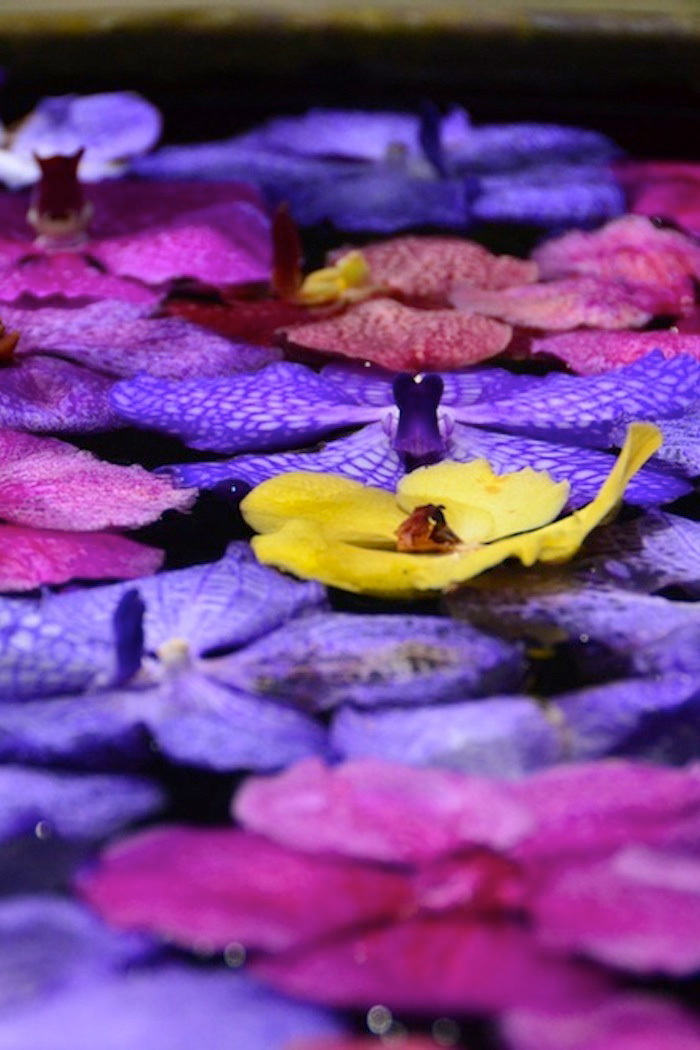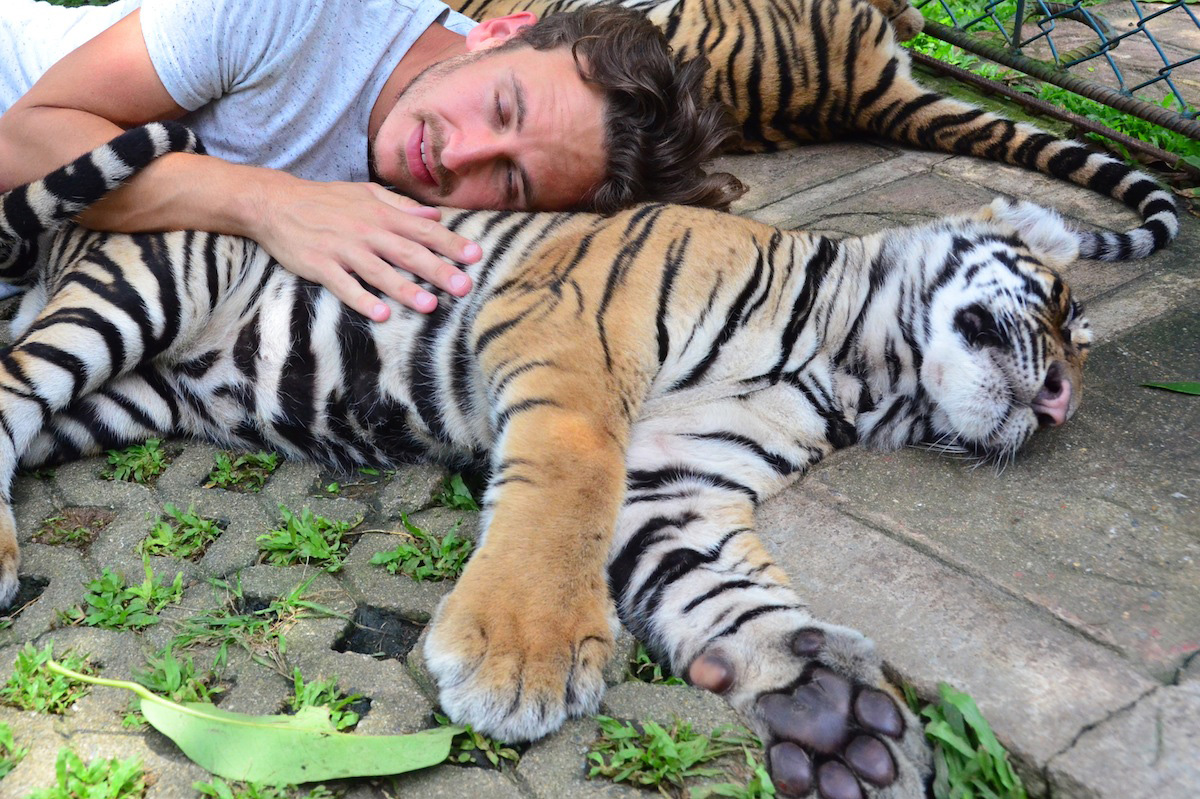 Chiang Mai is the principal city of northern Thailand, but it's by no means the only place to go. You could head to Chiang Rai, for example, the second-largest city in northern Thailand, or, to scenic Pai, where you have easy access to hill tribes, adventure activities and an incredibly chill vibe.
Suggested time in Chiang Mai/Northern Thailand: 3-7 days
The Islands
For many travelers, "Thailand" is synonymous with "Phuket," particularly in the wake of the devastating 2004 tsunami. I'm not a huge fan of Phuket, but I love spending time in the other Thai islands—and I think no visit to Thailand is complete without some beach time.
Aside from Phuket, popular Thai islands include Koh Samui, Koh Chang and Koh Phagnan, where the famous "Full Moon" parties are held each month. Looking for more idyllic, less crowded beaches? Head to the Trat Islands, a few hours southeast of Bangkok, or Koh Kradan, located a couple hours south of Phuket in the warm, tropical Andaman Sea off Trang province.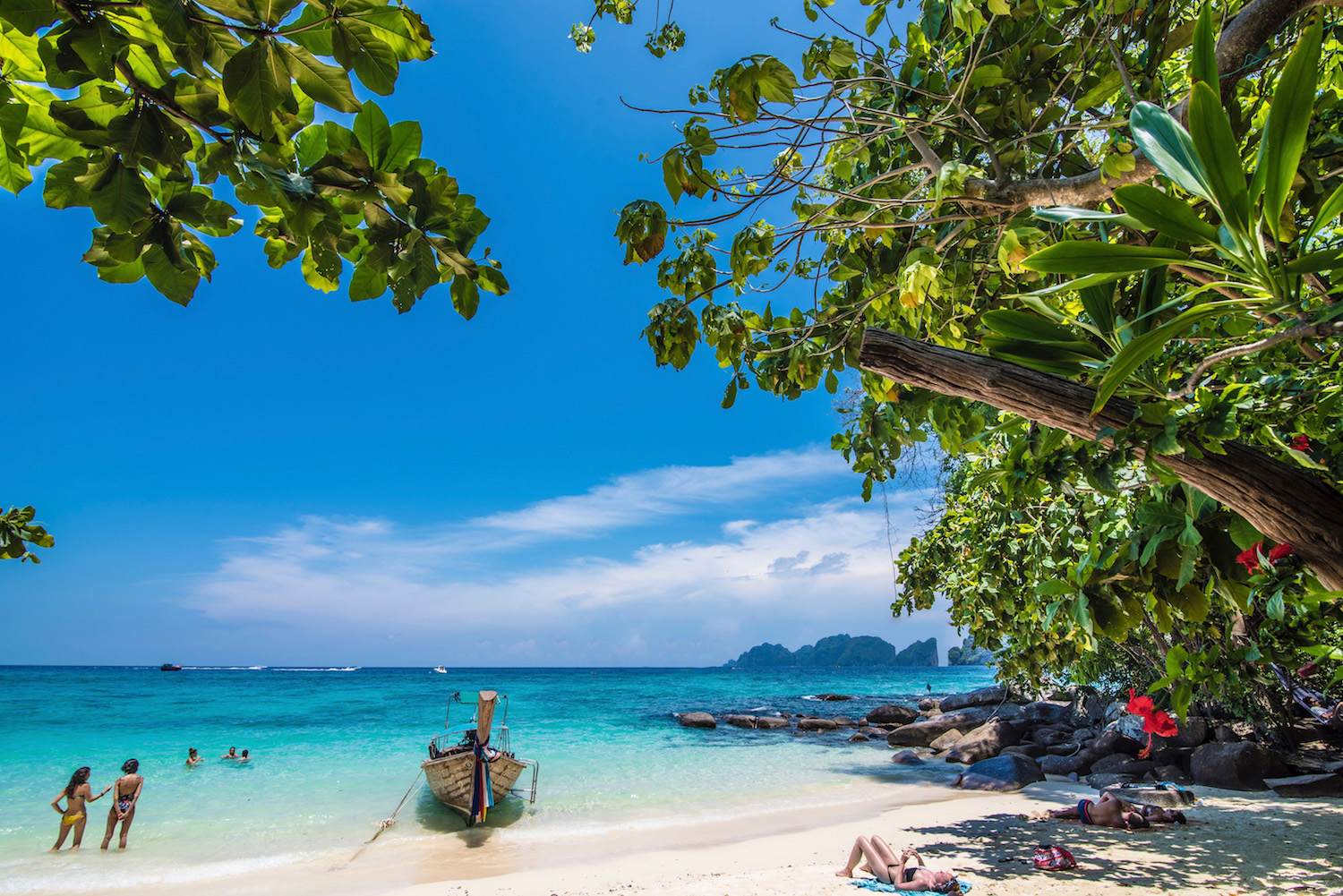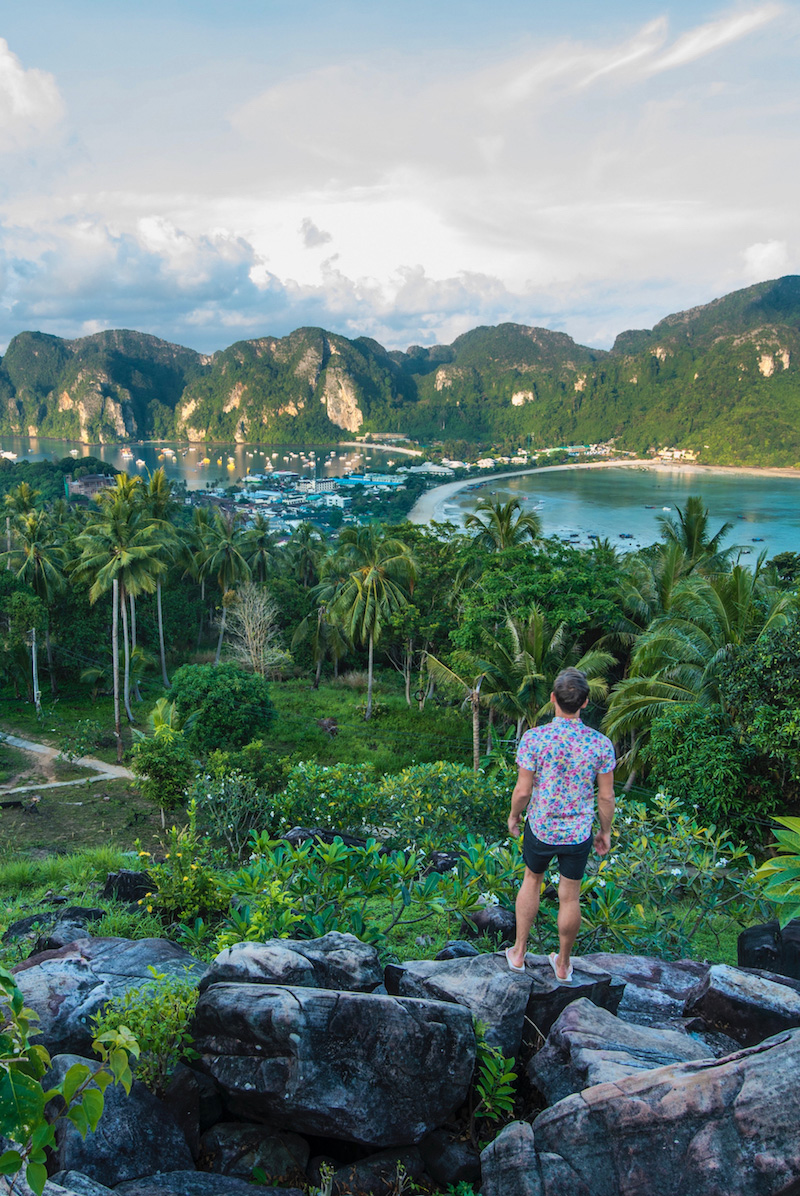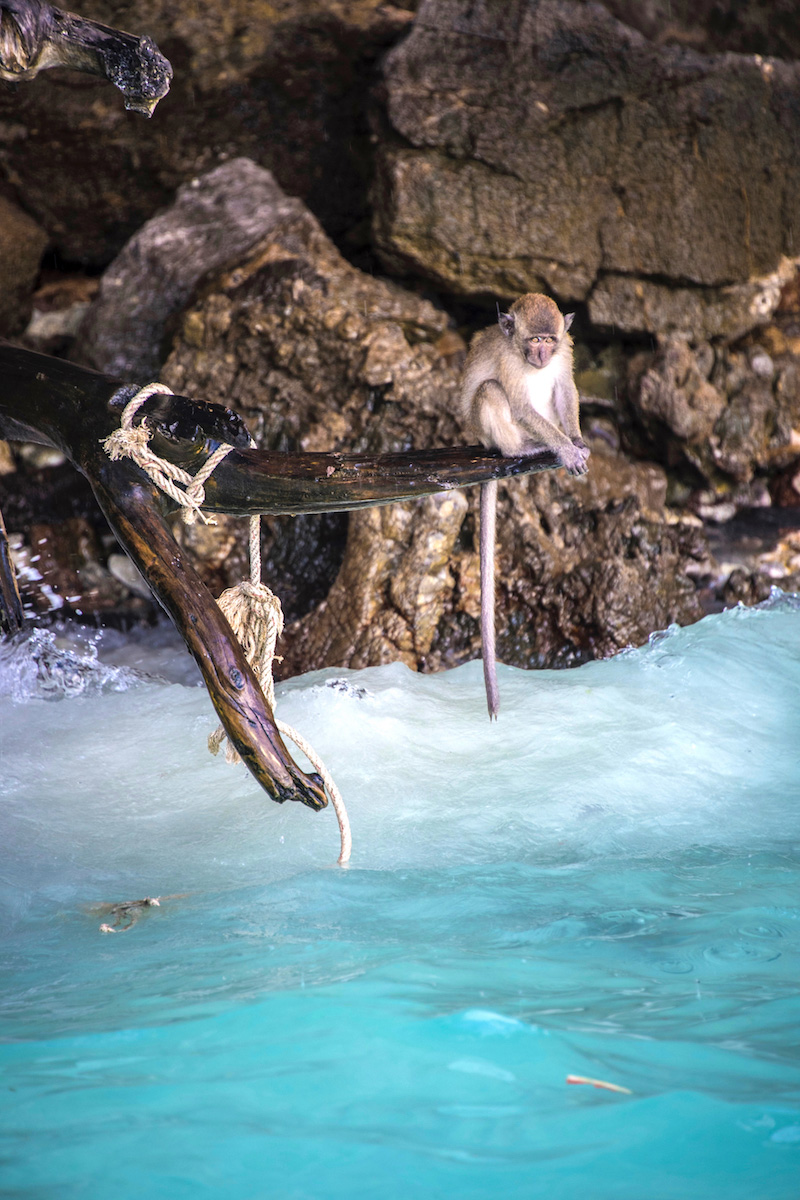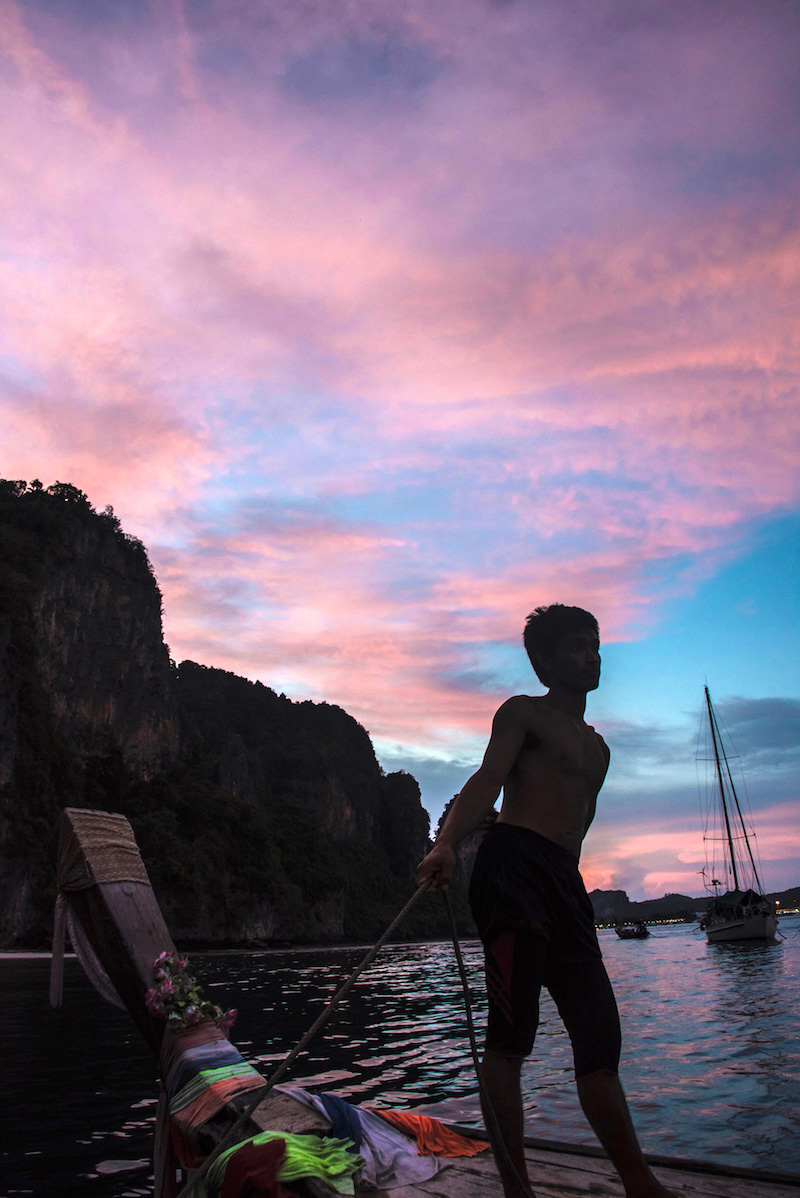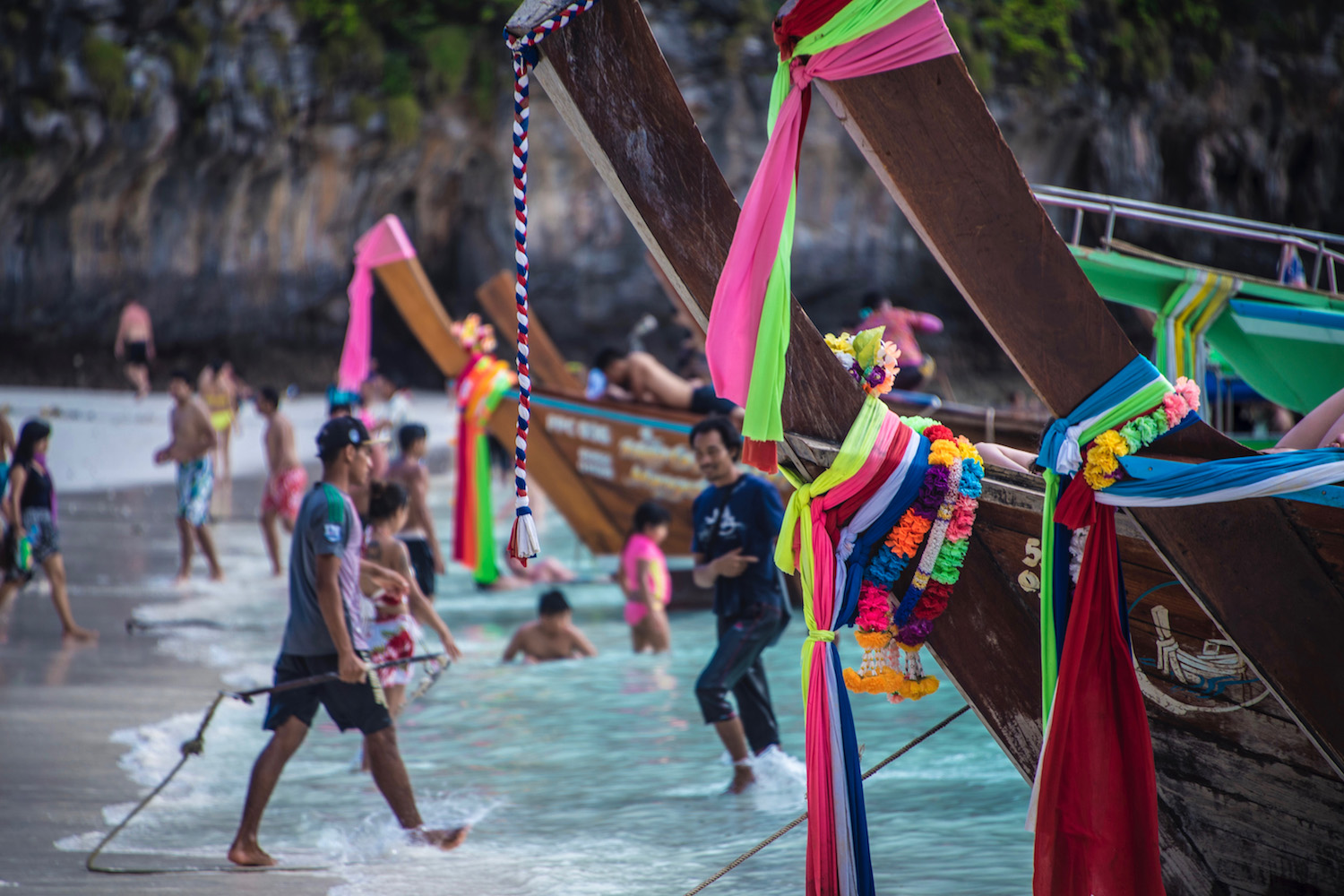 If you have a short amount of time, on the other hand, I suggest you head to eclectic Krabi province and see the best of what it has to offer. If you've got more time and a sense of adventure – long-tail boats are not for the faint of heart! – you might want to spend a few days island hopping.
Suggested time in the islands: 3-7 days
Other Thai Destinations
Whether you have more than two weeks to devote to your Thailand trip, or simply crammed Bangkok, the north and the islands into less than two weeks, there's plenty more of Thailand to see.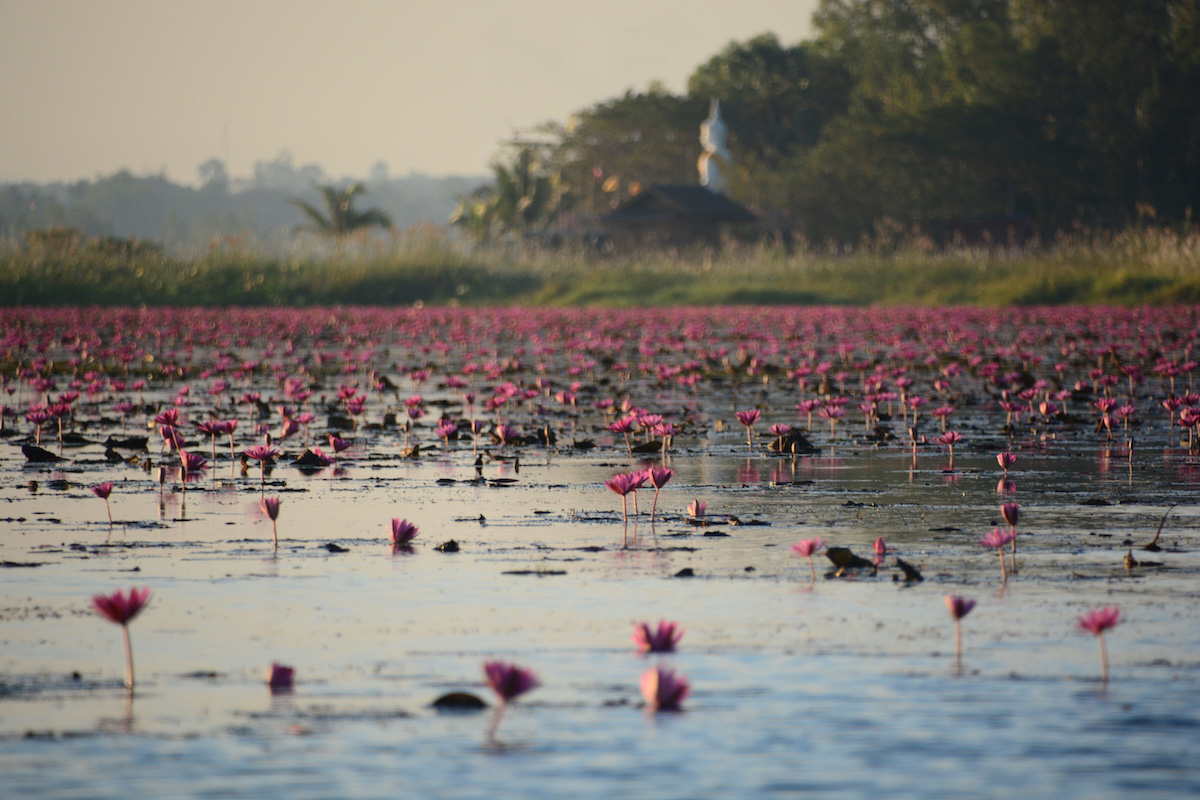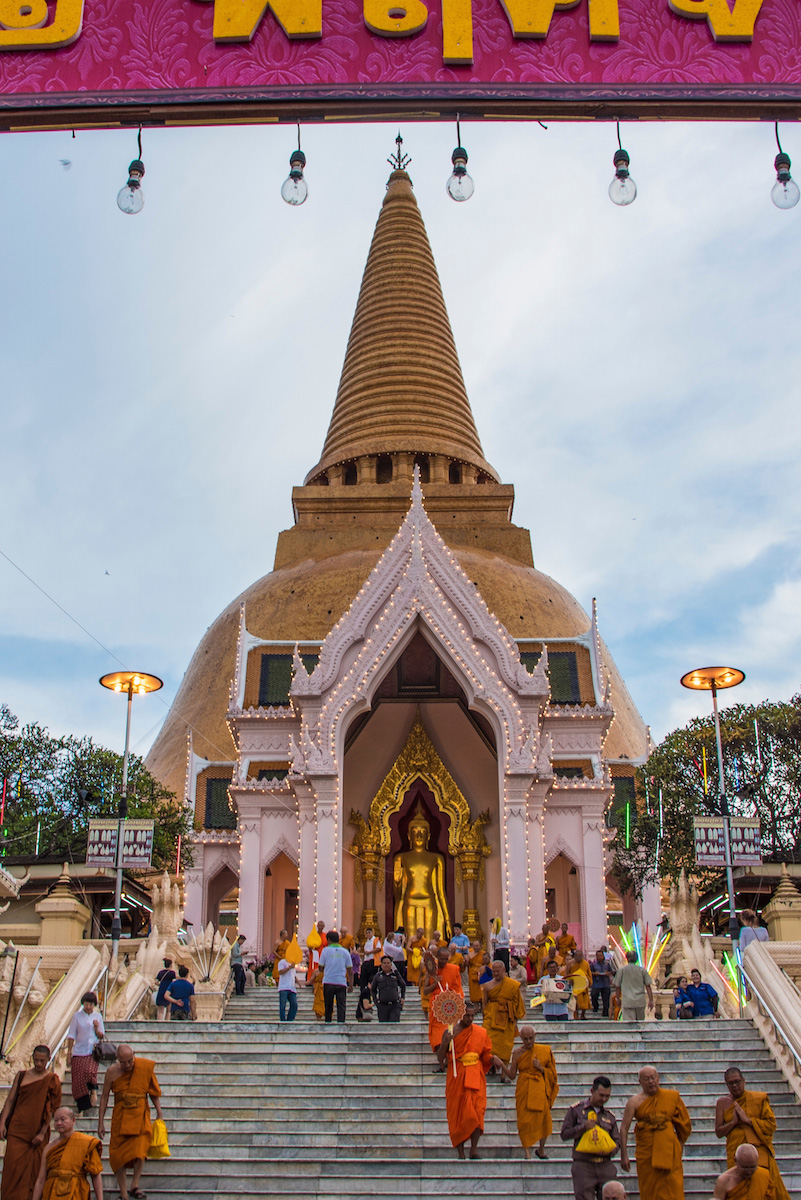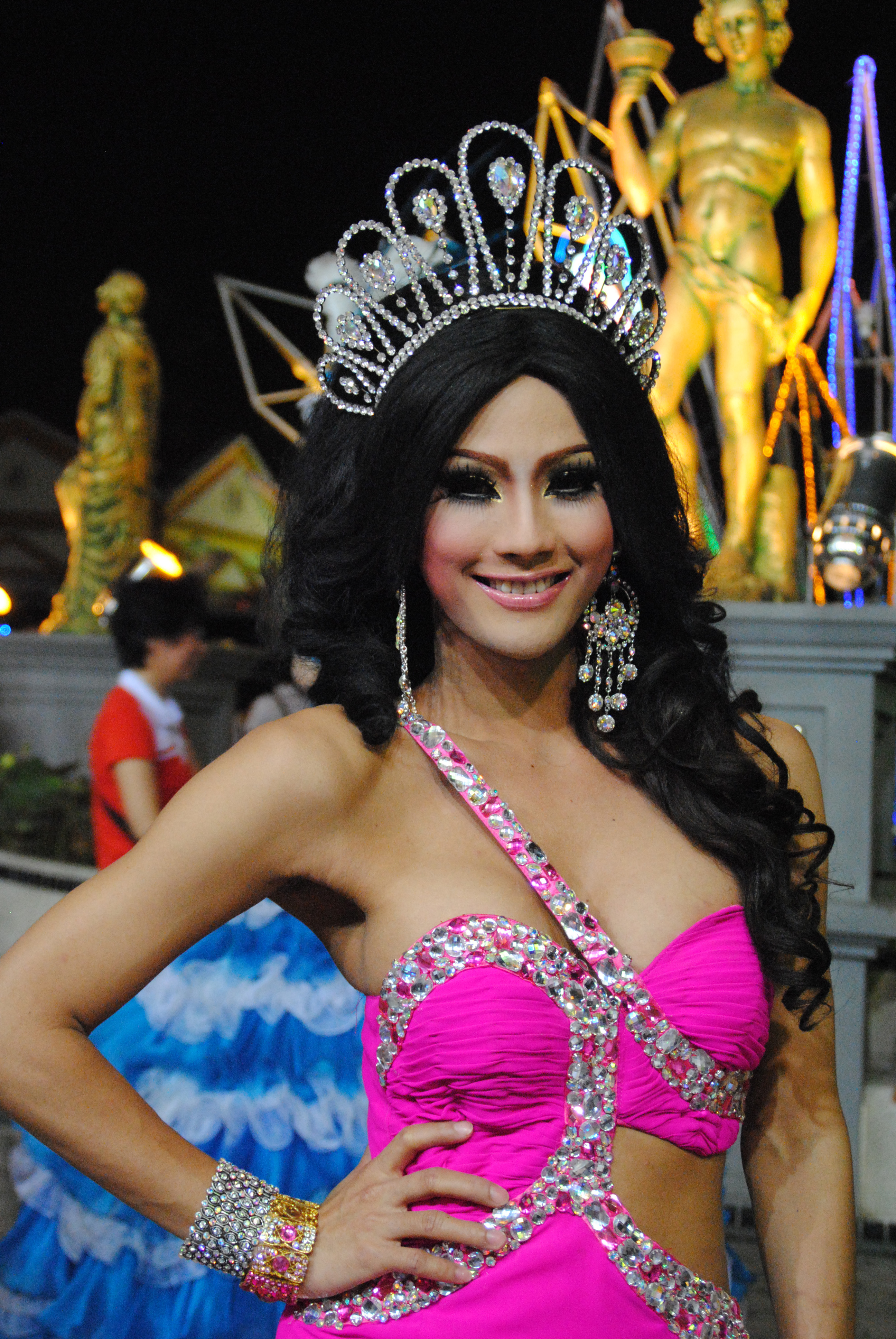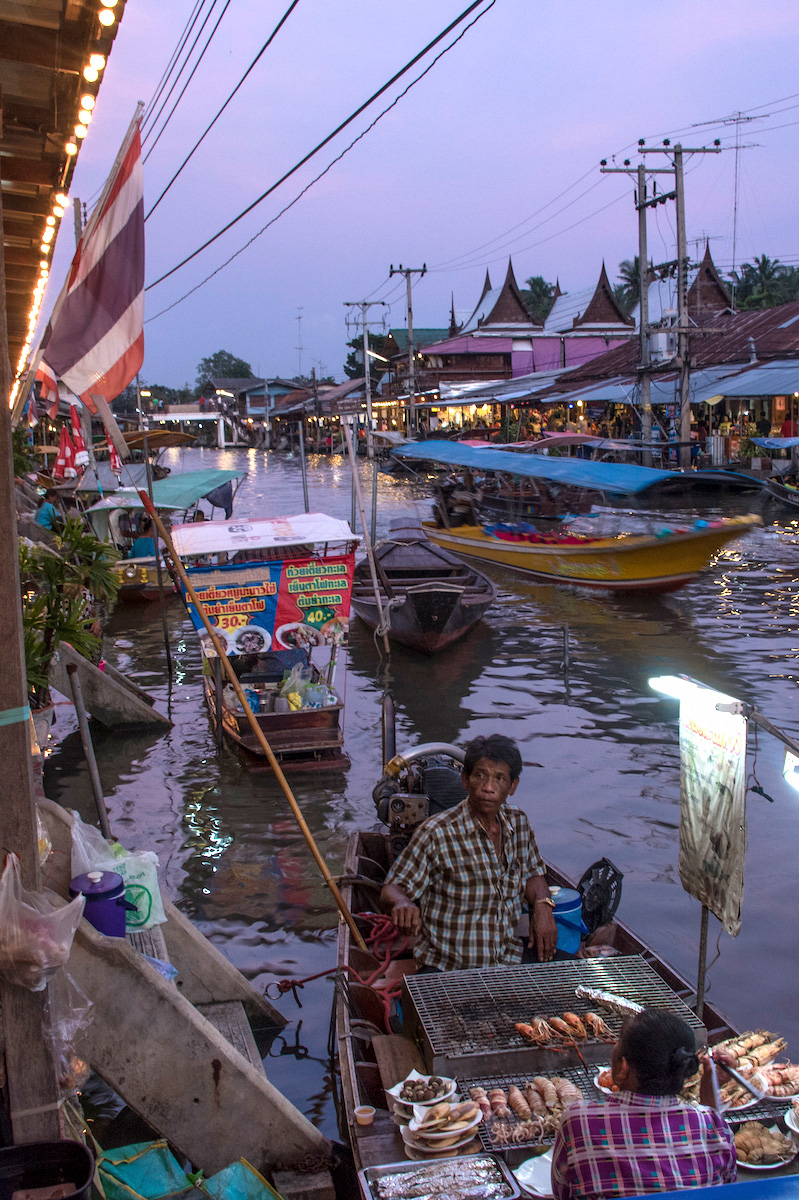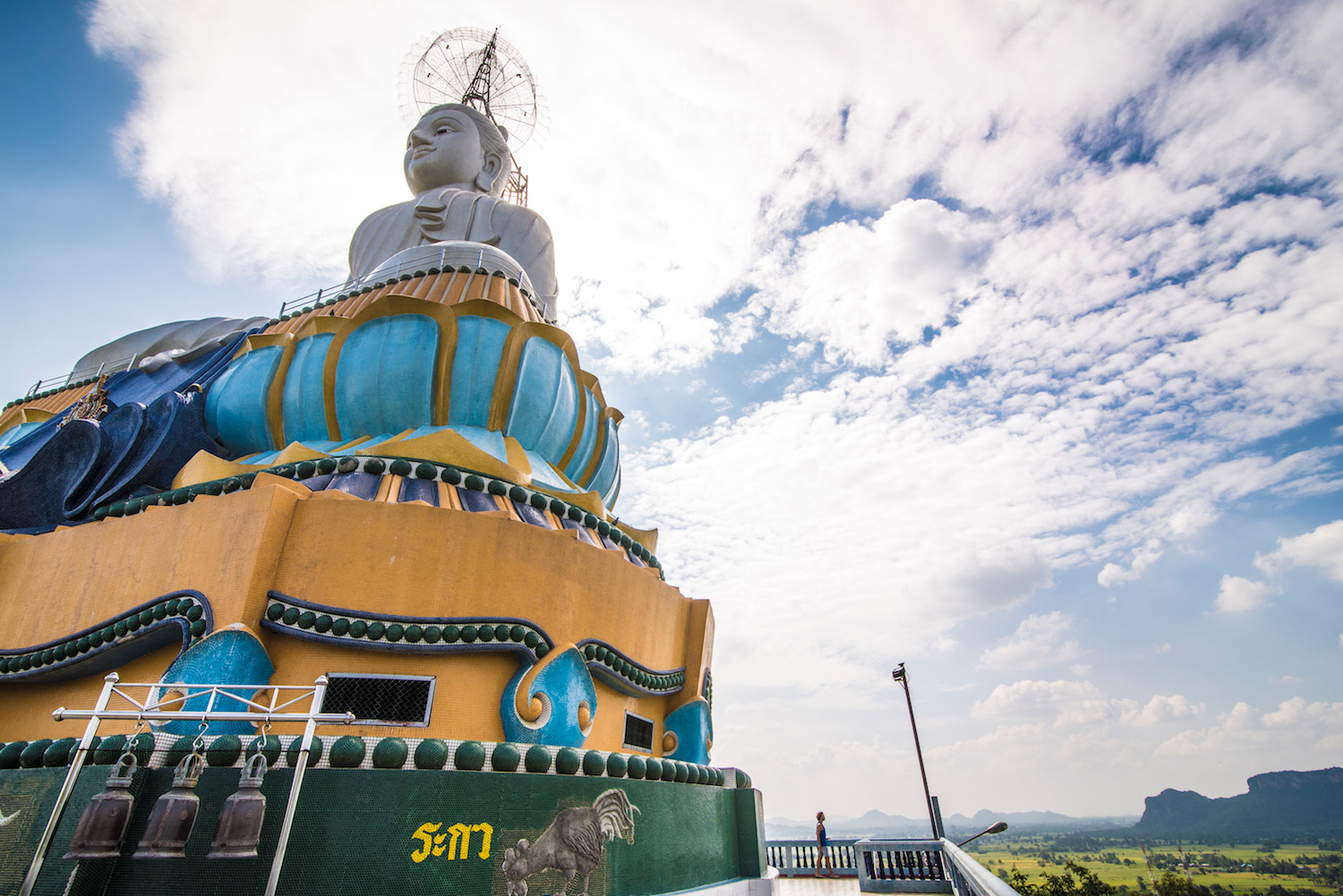 Travel to the northeast and see the surreal Red Lotus Sea, or go west of Bangkok to the rural provinces of Kanchanaburi and Ratchaburi, where you can see Buddhist monuments, waterfalls and floating markets. Alternatively, head to sketchy Pattaya, even if it's just to see the ladyboy performance at Tiffany's Show.
Cambodia and Laos
Have even more time? Travel to a neighboring country! You can travel to Cambodia, for example, by a combination of train and private taxi, and to Laos by train all the way. (And you can use Leave Your Daily Hell's Cambodia and Laos travel guides to help you once you're there!)